Top 20
Top 20 Places to Visit in Dehradun
Among the top places to visit in India, the nation's northern region offers plenty of breathtaking sights that will leave you amazed. One such place in this region is the beautiful city of Dehradun. Here you will know some of the great best places to visit in Dehradun.
Dehradun – A Captivating Home of Natural Beauty and Rich Culture
Dehradun is a very popular city in India. Being the capital of Uttarakhand (erstwhile Uttaranchal) State, it is home to spectacular valleys, forests, mountains, peaks, lakes, streams, waterfalls, wildlife, adventures, parks, a zoo, museum, religious shrines and temples and more. In addition to being rich in natural ecosystems, Dehradun is also known for its spiritual and cultural history which dates back to thousands of years.
Dehradun is both a district and city and its vast landscapes and historical structures and establishments offer exhilarating tourist attractions that are visited by many national and international tourists from all around the world. For instance, there are popular places like Robber's Cave (Guchhu Pani), Dehradun Zoo (formerly Malsi Deer Park), Sahastradhara, Kalinga War Memorial, Tapkeshwar Mahadev Temple, Buddha Temple and Mussoorie, to name a few.
Best Time to Visit Dehradun
Dehradun has a moderate climate which makes it ideal to visit between January-May and October-February. The month of June experiences hot weather conditions, while July to September experiences torrential rainfall and flooding in certain regions, and thus, could make a few places unsafe to visit.
You may also read these related articles:
20 Best Things to Do in Rishikesh
20 Best Restaurants in Dehradun
Moving on, let us take a look at these mesmerising places throughout Dehradun city in Uttarakhand, India that you can add to your holiday bucket list.
20 Popular Sites in Dehradun that are Worth Visiting
Here are some must-see places in and around Dehradun city that are worth your visit and experience to cherish.
1. Asan Barrage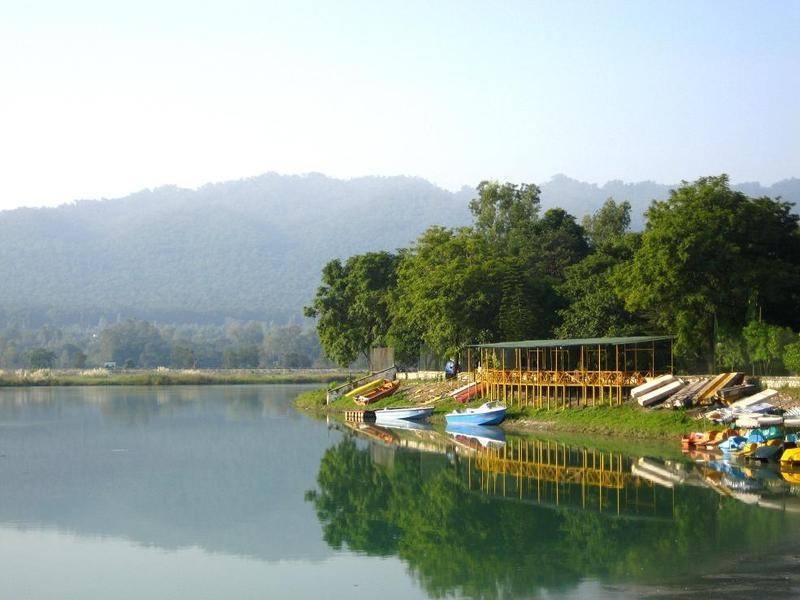 Ideal For: Bird Watching
When to Visit: May-September and October-March
The Asan Barrage in Dehradun is a reservoir-cum-lake situated near the confluence of two rivers Asan and Yamuna. The lake is a habitat for many species of birds including waterfowl, mallards, red crested pochard and wader. It serves as a winter passage halt for migratory birds and these birds can be spotted here from October to November (when birds fly south) and from late February to March (when birds return).
It is an ideal place for bird lovers, naturalists and ornithologists alike. It is also a popular adventure spot for underwater divers.
2. Botanical Museum in Forest Research Institute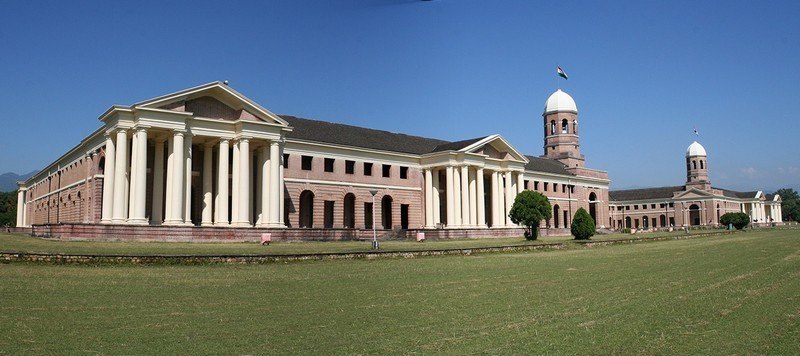 Ideal For: Botanical Museum
When to Visit: Open all year round
Forest Research Institute (FRI) is a Deemed University in the field of forestry research in Dehradun (Uttarakhand) India. The institution was established in 1906 and has imposing Colonial and Greco-Roman styles of architecture. The Indira Gandhi National Forest Academy and the head office of the Indian Council of Forestry Research are also housed on its premises. The massive Botanical Museum in the institute has also been attracting a lot of tourists throughout the years.
Nestled in the serene backdrop of the Doon Valley, the Forest Research Institute is a significant tourist attraction. The beauty of this institute is further enhanced by the presence of the Tons river on its western boundary. The beautiful sprawling campus of the establishment has been drawing a lot of media as well, including film-making, music albums and TV commercials.
3. Buddhist Monastery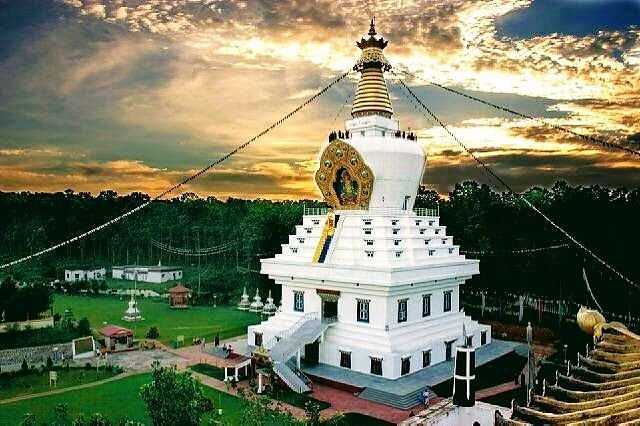 Ideal For: Buddhist Temple, Monastery
When to Visit: Open all year round
The Buddhist Monastery, or Buddha Temple, is a Tibetan monastery which is also known as Mindrolling Monastery. Situated at Clement Town on Delhi-Saharanpur Road, this religious site is visited by many people including foreign tourists. The five-storey temple was built in 1965 by his eminence the Kochen Rinpoche and a few other monks. Inside the temple, there are statues of Buddha and Guru Padmasambhava and wall paintings. From the fourth floor of the Buddha Temple, one can gander at the view of the Doon Valley.
The temple complex has four schools of Tibetan religion, which are called Nyingma, Sakya, Kagyu and Geluk, respectively. There are also markets and eateries inside the complex. The temple garden and markets are open on all days, except for the temple which is open to visitors on Sundays only.
4. Dehradun Zoo (Malsi Deer Park)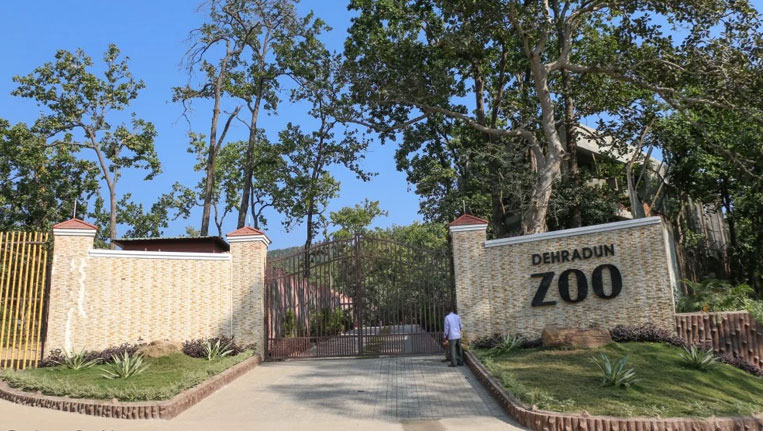 Ideal For: Zoo
When to Visit: Open on all seasons
Presently known as Dehradun Zoo, it was previously called Malsi Deer Park. The zoological garden is situated on Mussoorie road. It is home to many species of wildlife, flora and fauna.
Though the park is particularly famous for deer, tourists here can also spot peacocks, nilgais, macaws, rabbits, and tigers, to name a few. Aside from nilgais, the park is home to Himalayan antelopes which draws children and animal lovers from all over the world. For adventure lovers, the Dehradun Zoo offers a zip line for a thrilling adventure.
The park is part of the Malsi Forest Reserve and is the second most important wildlife attraction in Dehradun after Rajaji National Park. Dehradun Zoo is closed on Mondays.
5. Fun Valley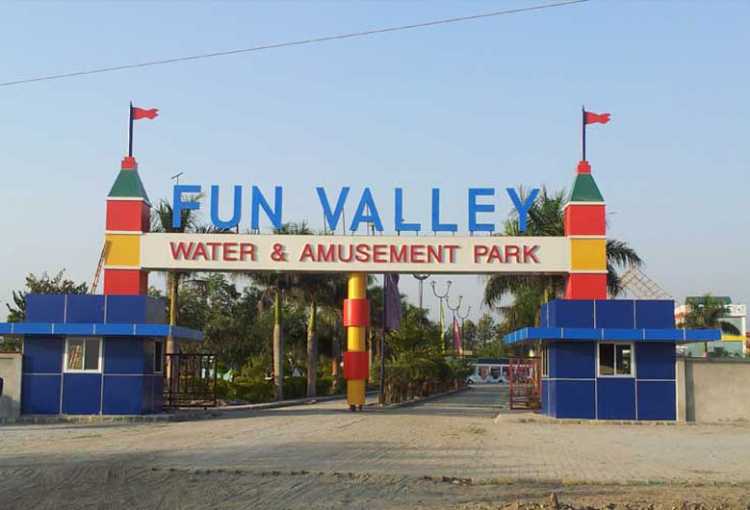 Ideal For: Amusement Park, Entertainment
When to Visit: March-June
Fun Valley in Dehradun is an amusement water park and resort, and a major attraction for children and families that love to visit such places. It offers a large arena for sports, entertainment and children's play.
It has a huge internal complex, multi-gourmet restaurants and kiosks, thrilling rides, including an exciting water park, luxury rooms and a motel. It provides a lot of thrilling and exciting rides, which will definitely keep you busy with family or friends.
The integrated resort complex cum amusement park boasts a water park, go-karting and shopping complex, etc. It is currently a popular tourist destination where amenities such as conference rooms, party rooms and luxury cottages are provided subject to availability.
6. Har Ki Dun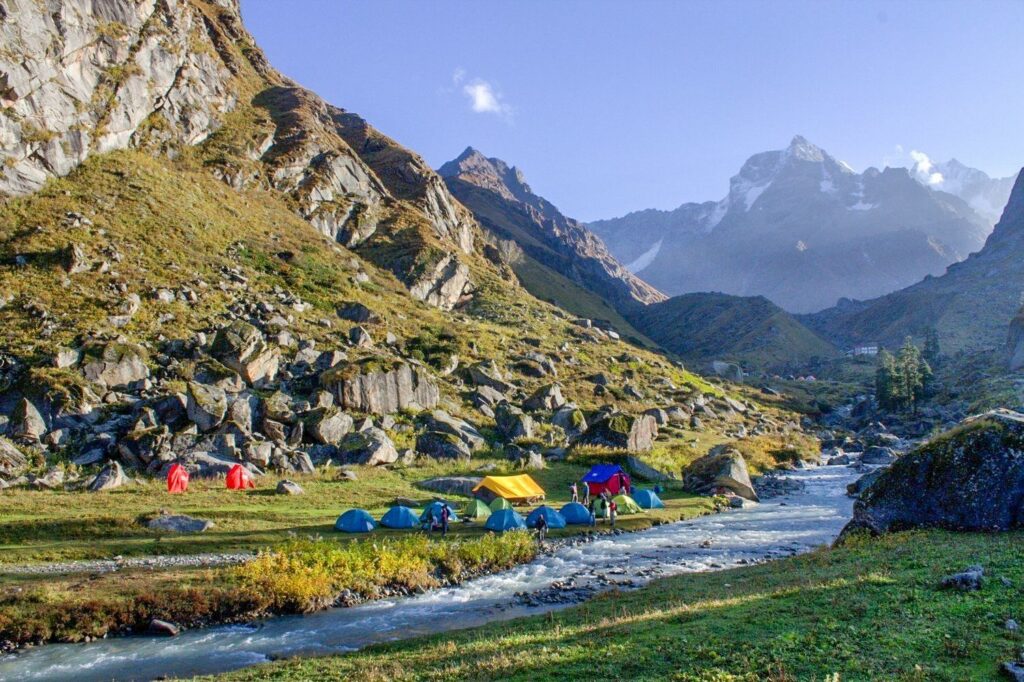 Ideal For: Trek, Camping
When to Visit: March-June and September-November
In Har Ki Dun, which is also called the "Valley of the Gods", you will find yourself surrounded by dense pine forests and sparkling mountain peaks. Har Ki Dun is a beautiful valley in the shape of a cradle with untouched panoramic beauty. Located at an altitude of 3566 m above sea level, this place is one of the most remote areas of Uttarakhand, offering many hiking excursions.
This beautiful trail will take you to some of the most unexplored areas of the Garhwal Himalayan region, where the simplicity and rustic lifestyle of hill dwellers are still untouched by time. The beautifully carved houses encountered along the way enhance the charm of this hike. Make sure you have warm clothes and a raincoat with you, regardless of the season here. Also, bring your own hiking gear and equipment and be ready to use it at any time.
7. Jim Corbett National Park and Tiger Reserve

Ideal For: National Park, Wildlife Sanctuary, Jeep Safari, Trekking/Hiking, Camping
When to Visit: March-June and October-February
Jim Corbett National Park, named after Edward Jim Corbett, a hunter, is a popular national park and tiger reserve in Dehradun and a habitat for a wide species of plants, animals and birds. It is one of the oldest national parks in India. The dense deciduous forest mainly consists of sal, haldi, peepal, rohini and mango trees.
Wildlife safaris in Corbett National Park take you deep inside the forest and you can see wild animals up close in their natural habitat, It is the best way to explore the national park. Wildlife safaris in Corbett National Park can be done in different zones of the national park by authorised gypsies, elephants and caterers. Specific trails for vehicles are maintained to enable visitors to watch wildlife at this national park.
8. Kalinga War Memorial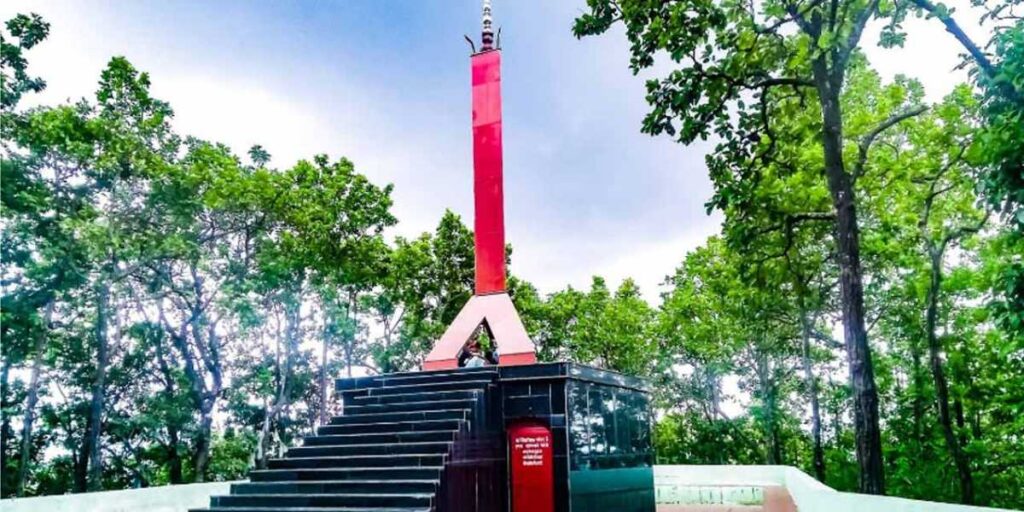 Ideal For: Historical Monument
When to Visit: Open on all seasons
Kalinga (aka Khalanga Fort) War Memorial, situated on Sahastradhara Road, is a historical site dedicated to Gorkha soldiers of Nepal who fought in the 1814 and 1871 battles against the British army. The first battle took place in Kumaon and Garhwal regions that were occupied by Gorkha forces and another battle took place in Nalapani (where the monument resides today) on Kartik 17 in the year 1871. The site is managed by the Archaeological Survey of India.
The Britishers erected the Kalinga War Memorial upon the ruined Khalanga Fort in Nalapani on Sahastradhara Road to honour the Gorkha soldiers. Today, the heritage monument also has a park where locals come for a stroll and spend time with friends.
9. Lacchiwala Nature Park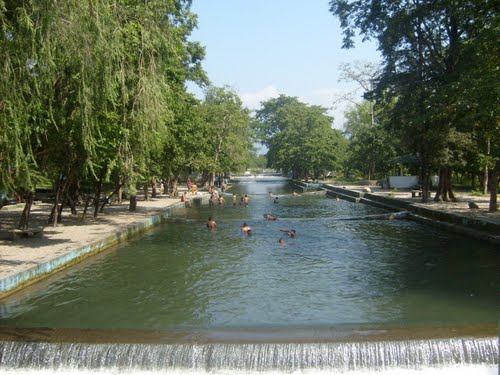 Ideal For: Picnic Spot, Park, Adventure
When to Visit: March-June and October-February
Lacchiwala in Dehradun is known for its natural park, streams flowing through the forest, beautiful landscapes and offering picnic spots. The brook also serves as a natural water park for people to enjoy their time here. One can engage in various activities like net-bridge crossing, climbing, swimming and boating, though swimming gear isn't provided here, so you'll need to bring them along. There is also a play area for children.
The natural park and its surrounding garden are pleasant for taking a walk and watching monkeys in their playful nature. There are wooden benches, small fountains, and artificial ponds. Even there are spots for taking beautiful pictures for capturing memories. Lacchiwala attracts many visitors which makes it a popular place. The park remains closed on Mondays.
10. Mussoorie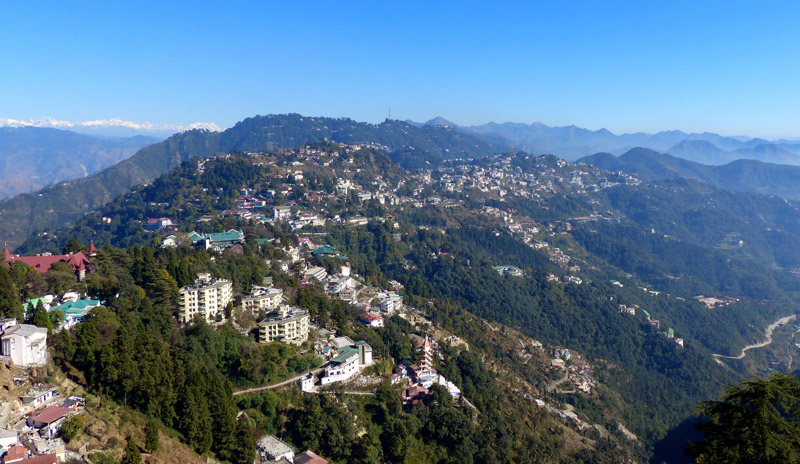 Ideal For: Hill Station, Holiday Destination
When to Visit: March-June and October-February
Mussoorie is a name that resonates with Uttarakhand. Known for being one of the most visited hill stations in India, Mussoorie regularly attracts tourists in large numbers, which makes the place significantly crowded, particularly during summer and winter. It is also frequented by honeymoon couples for its scenic landscapes.
The hill station has lush green hills, and varied flora and fauna. It is a weekend getaway and honeymoon destination. One can also witness the Winterline, which is a rare natural phenomenon seen in the evening sky from mid-October to mid-January, and is clearly visible from here. Mussoorie is also a gateway to Gangotri and Yamunotri shrines.
Mussoorie was once the summer capital for British officials during their rule in India. The Mall Road is a long stretch of road with markets selling all sorts of items, including local hand-crafted items.
11. Rajaji National Park and Tiger Reserve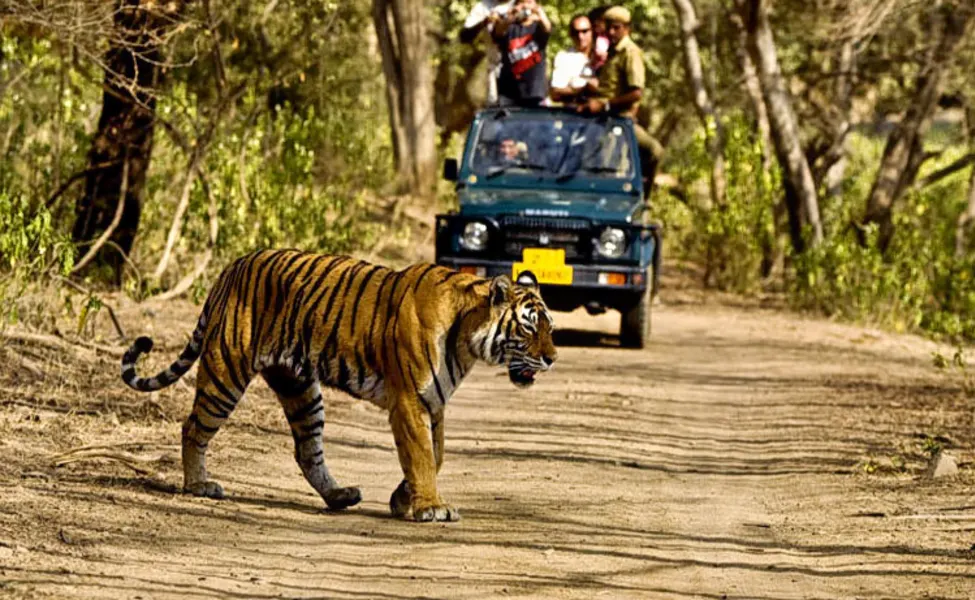 Ideal For: National Park, Safari, Jungle Trek
When to Visit: Mid-November to mid-June
Rajaji National Park in Dehradun is a great holiday destination for nature lovers and wildlife enthusiasts alike. It is popular for its wildlife, especially animal species like tigers and elephants. The wildlife sanctuary has recently received the status of a Tiger Reserve by the Government of India. This national park spreads over three districts of Uttarakhand – Dehradun, Haridwar and Pauri Garhwal. This area is also enriched with valuable fossils, Sal, Teak and other shrubs.
One can explore the wilderness and rich diversity of Himalayan lives here with a Jeep Safari or Elephant Safari organised by the Forest Department. The 34 km (21.12 miles) jungle track is a major attraction here. One can spot Asian Elephants, Tigers, King Cobras, panthers, bears, Chital, Sambar, Wild Boar, Kakar, Python, Monitor lizards, Wild Cats etc. One can also spot many migratory bird species, especially after the monsoon.
12. Regional Science Centre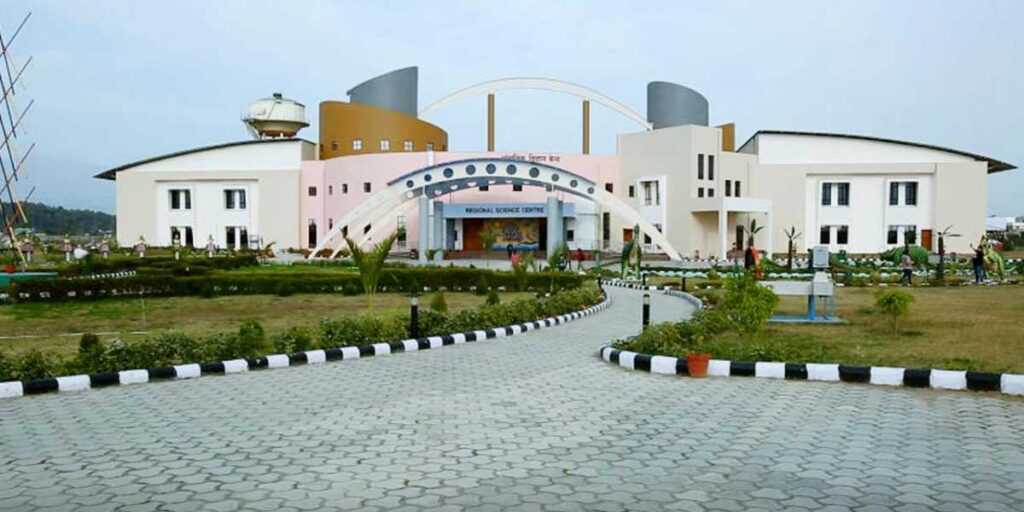 Ideal For: Science Park, Museum, Exhibitions
When to Visit: Open all year round
The Regional Science Center located at Vigyan Dham, Jajra in Dehradun is a newly established science park. It presents a variety of indoor and outdoor exhibitions and installations to educate people, especially children. There are exhibits dedicated to nuclear energy, robotics, cloud computing, carbon nanotubes and graphene, and much more. There is a Himalayan Gallery dedicated to geography, geology, tourism, cultural and traditional knowledge of the Himalayas, and there is also an exact replica of the Amarnath Caves.
The science museum also features a 3D Theatre, Planetarium, Fun Science Gallery, Frontiers of Technology Gallery, Innovation Hub, Library etc. The museum is open from Tuesday to Sunday, but remains closed on Mondays.
13. Robber's Cave (Guchhu Pani)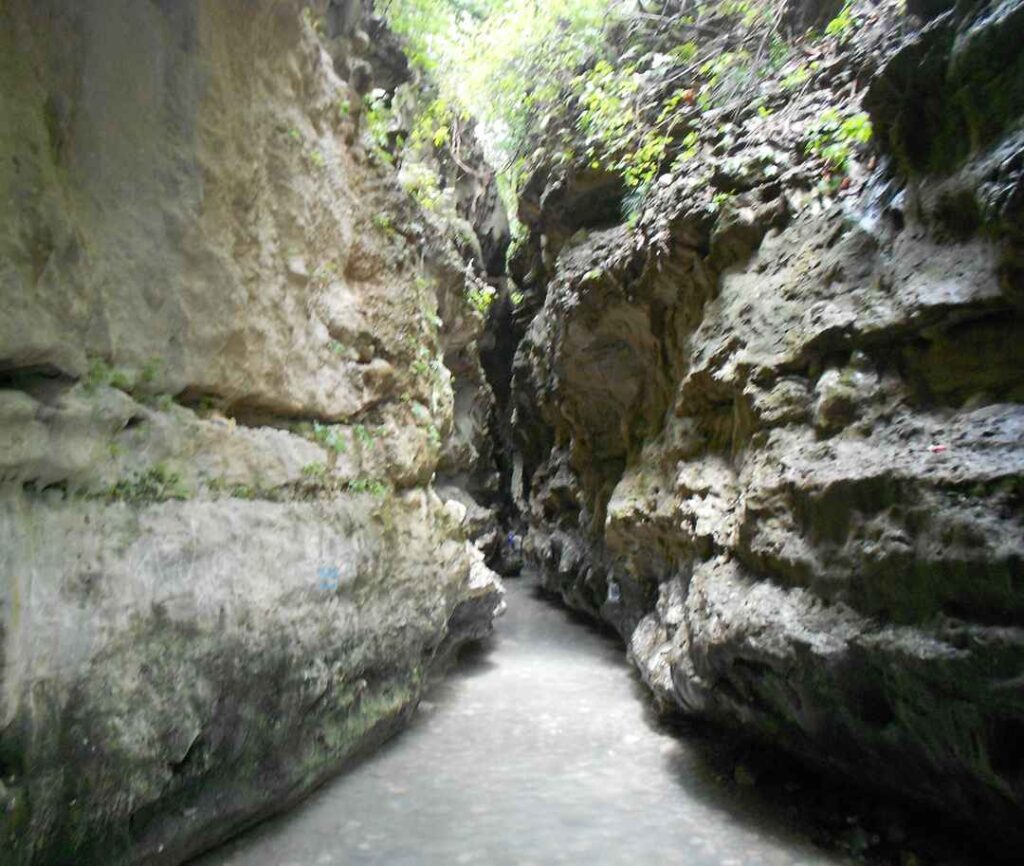 Ideal For: Picnic Spot, Cave Exploring, Waterfall
When to Visit: March-June and October-February
Robber's Cave, also known locally as 'Guchhu Pani', is a frequently visited place in Dehradun. It is located in Anarwala Village near Mussoorie road. It is named so by the Britishers and as per its history, the place used to be a hiding spot for robbers who might also have stashed their loot here. Nonetheless, there are no robbers here, and neither any of their supposed loot has been found. The name, however, is used to this day.
Robber's Cave is a natural cave with shallow streams of water flowing inside and a waterfall which makes exploring this cave an interesting experience. There is another stream which flows just outside the cave and makes a great spot for picnic. There is also a fun house along with markets that sell handicrafts and other items as well.
14. Sahastradhara and Maldevta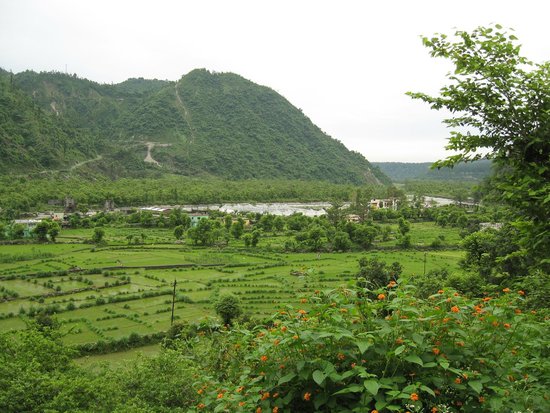 Ideal For: Picnic Spot, Ropeway, River Stream and Temple
When to Visit: March-June and October-February
Sahastradhara is another well-known place in Dehradun which is frequented by tourists and local folks as well. The name "Sahastradhara" in its local term means several tributaries converging into larger streams and rivers. People come here to enjoy their picnic time, while others take a dip at the shallow pools and streams. Sahastradhara also offers a spot for mountain climbing and rope-way ride. It also has an amusement park for children.
Just off of Sahastradhara, there is the Maldevta area which is known for its temple and streams. People often come here to visit the temple and offer prayers. The shallow stream across the Maldevta temple attracts a lot of people that spend time with friends and families.
Due to heavy rain from July to September, the region incurs visible damages, and thus, can be unsafe for visits.
15. Shikhar Falls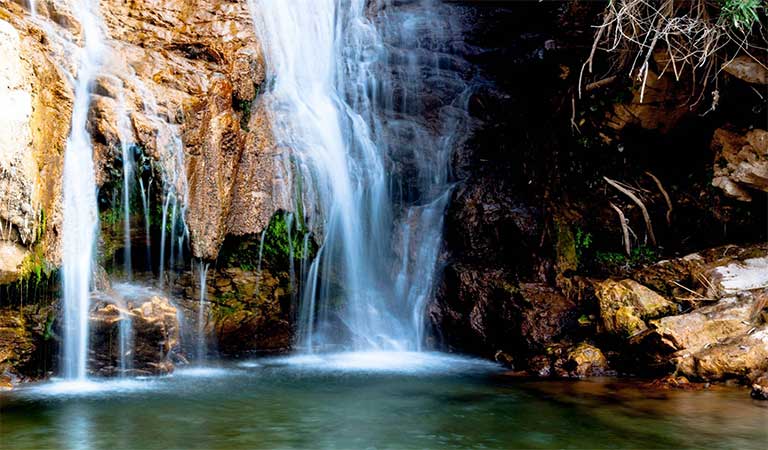 Ideal For: Waterfalls, Trek, Picnic Spots
When to Visit: March-June and October-February
Shikhar Falls is a popular waterfall situated at Kairwaan village in Raipur, located about 13 km (8 miles) from Dehradun city. It takes an hour's hike to reach the waterfall, and along the way, one will come across shallow streams of water and different species of birds, butterflies and wild flora.
The thick woodlands and mountainous terrains envelop the area around the waterfall. The hike complements the overall beauty of the area surrounding the Shikhar Falls in Dehradun. It is also a great place for picnics.
The place is also favoured by photography enthusiasts, who often get to the place to capture scenic landscapes and moments to cherish.
16. Tapkeshwar Mahadev Temple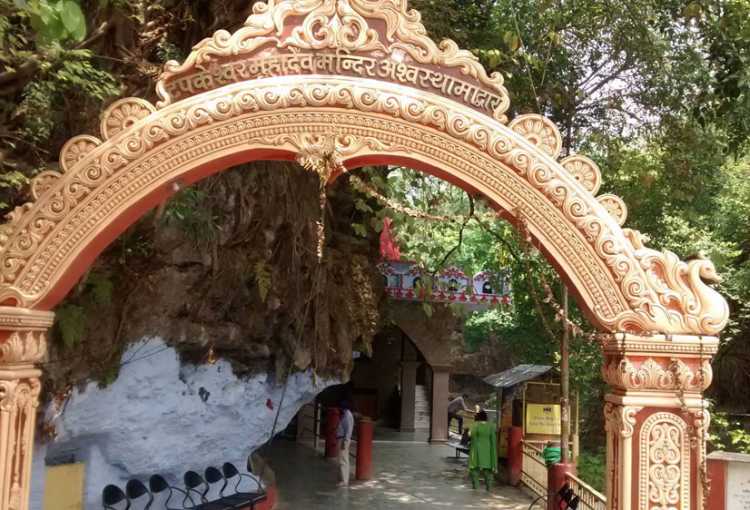 Ideal For: Religious Site, Temple
When to Visit: Open on all seasons
Tapkeshwar Mahadev Temple in Dehradun is a cave shrine dedicated to Lord Shiva. This revered temple is located on the river bank, which gives it a unique sanctity. This cave was once the abode of the famous guru Dronacharya, and therefore the locals also call it the Drona Cave. There are springs with cool sulphurous water in which pilgrims can bathe before entering the main temple.
A Shiva Linga (a rounded stone used as a representation of Lord Shiva) is enshrined in the main complex which is believed to grant the wishes of all those who seek the Lord's blessings. Water trickles from the ceiling continuously on the Shiva Linga, making it an interesting spectacle to watch.
Tapkeshwar Temple is one of the most visited temples in the region. Despite the simplicity and charm of its appearance, it is one of the most popular places in Dehradun.
17. Tapovan Temple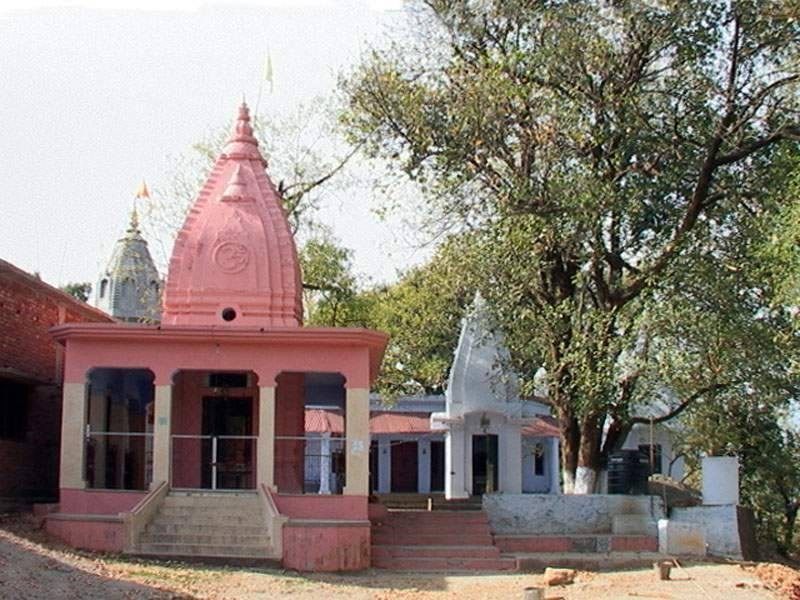 Ideal For: Religious Site, Temple, Yoga Ashram
When to Visit: April-July
Tapovan Temple is a holy place situated on the banks of the river Ganges and located at a distance of 5 km (3 miles) from Dehradun city. There is also a yoga ashram which conducts yoga courses for those interested. Devotees flock to the place frequently in the quest to find inner peace. Also, various Hindu rituals are performed at the ashram.
The word "Tapovan" comes from two words – "Tapasya", which means severity, and "van", which means forest. Due to moderate weather conditions, this place is visited by tourists all year round. Visiting this temple is known for relieving tension and giving a sense of satisfaction, as well as peace of mind. This is a very famous place for meditation and yoga.
18. Tiger Falls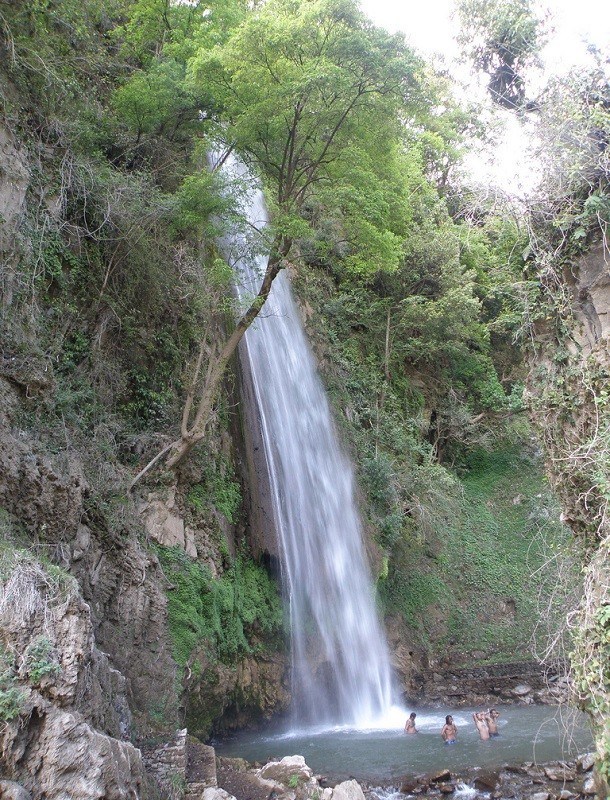 Ideal For: Waterfall
When to Visit: All year round
Tiger Falls is a magnificent waterfall amidst the hilly and rough terrains. It is one of the favourite tourist attractions in Dehradun among basic trekkers and nature lovers. It is one of the highest natural waterfalls in Asia, with an elevation of 312 ft (95 metres), and thus, attracts tourists in large numbers. The waterfall is located about 20 km (12 miles) from Chakrata in Uttarakhand.
This waterfall is also an ideal picnic spot for the city crowd. Surrounded by dense forests, this waterfall flows into a small pond, which looks very fascinating. Visitors can enjoy splashing water from the Dehradun Tiger Waterfall by swimming in the pond. In addition to an interesting picnic spot, Tiger Falls serves as the end point of a nearby trekking route.
19. Tiger View Jungle Camp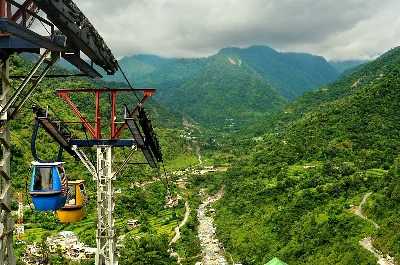 Ideal For: Tiger Reserve, Safari
When to Visit: March-June
Tiger View Jungle Camp is located in Goolar Khalla Village, 10 km (6 miles) from Dehradun City. Among other animals, the endangered Indian tiger lives here. You can go on a jungle safari to see the flora and fauna in their natural habitat. You can also take advantage of the rare opportunity to camp in the wilderness. This is a must-see for wildlife lovers. Tiger Camp is one of the best places to visit in Dehradun, suitable for spending quiet moments in the bosom of nature.
This jungle camp is a full-package vacation in the wild. It is known for its natural beauty and interactive services offered. The local community has shown an active interest in tiger conservation. There is no entry fee for visiting Tiger view jungle camp, however, if you plan to go on a jungle safari, an additional fee will be charged.
20. Zonal Museum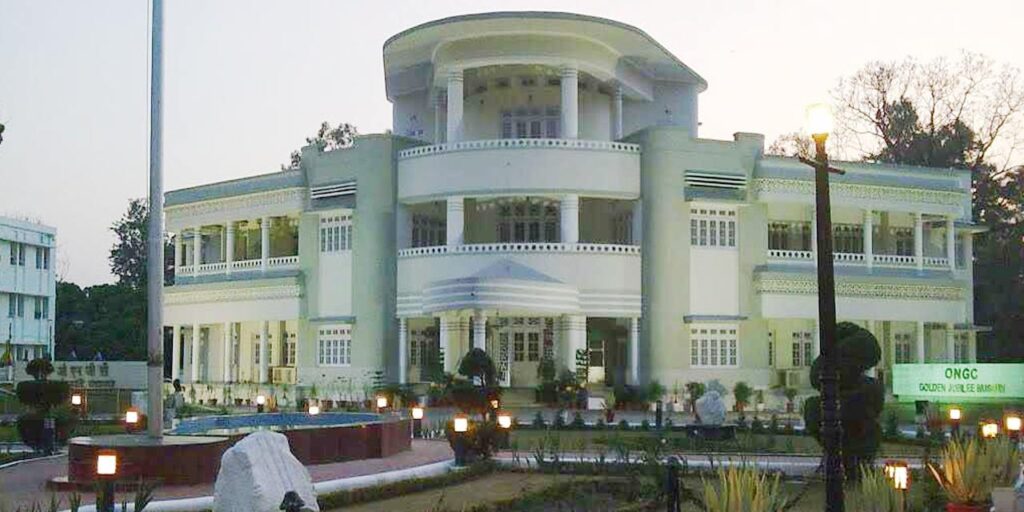 Ideal For: Museum
When to Visit: Open all year round
The Zonal Museum is the go-to place for all field trips in and around Dehradun city. If you are an attentive observer, you will see how various aspects of Indian history come to life, and you will be able to spend at least two or three hours studying the exhibitions in the museum. It is a point of attraction and education for the locals, especially children. Located nearly half a kilometre from the Forest Research Institute (FRI), the Zonal Museum is one of the best places to visit in Dehradun.
The Zonal Museum has many statues, sculptures, coins, and artefacts on exhibit that are all centuries old. The museum remains closed on Sundays.
Conclusion
Dehradun in Uttarakhand State of India has plenty of attractions that never cease to draw the attention of local folks, visitors from all over India and international tourists as well.