Top 20
20 Best Cafes in Dehradun
If you love visiting and hanging out at cafes with friends, we bring to you a fine selection of the best cafes in Dehradun.
One can easily find dozens of restaurants, cafes, bakeries and street food stalls throughout the city. Most of these have made a name for themselves, mainly because of their dishes and snack items that are loved by many people. So, if you haven't tried the dishes or appetisers from the well-known eateries in the city, you might be missing out the experience.
In one of our articles, we shared some of the best restaurants in Dehradun which you can read here.
Here, we're going to list some of the popular cafes in Dehradun that are worth visiting and trying out their offerings.
Degust a Wholesome Experience at These Cafes in Dehradun
Below are twenty cafes in Dehradun that not only serve delicious snacks and appetizers, these are great places to enjoy your day with friends and be amazed with the surrounding views.
1. Best Buddy's Restro Café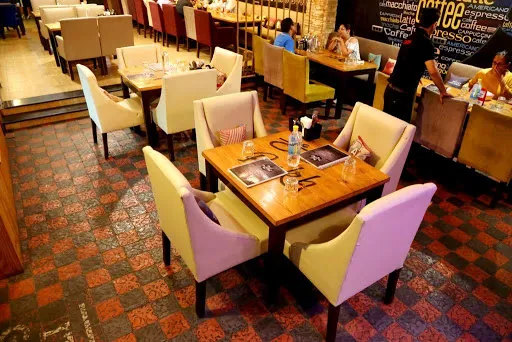 Best Buddy's Restro Café in Dehradun specialise in Indian, Italian, Chinese and Asian cuisines. The cafe is located at 18 EC Road, Karanpur, near SK Memorial Hospital. Interestingly, they also include street food items on their menu. Other items also include Lebanese Platter, Choco Blast Waffle, Burritos, Italian Smooch, Chicken Sizzler, Chicken Olive Skewers, and Shakes.
The decor is done wisely, with beautiful quotes and unique names for each table. They have a book corner for readers and organized live sports broadcasts. Along with a large selection of dishes, they also have unique desserts. It is also a cafe suitable for students, with economical prices.
2. Café Cibo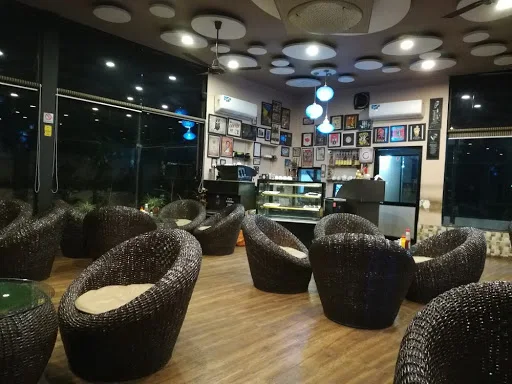 Cafe Cibo is located at Race Course, and has garden seating, amidst lush greenery, light music, and wooden furniture. They have a good variety of coffee and definitely have the potential to become the best barista corner in Dehradun. Barbeque Mushroom Skewer, Lasagna, Chicken Salam-e-Ishq, Veggie Carnival Pizza, Waffles, Coffee are on their menu.
It's amazing how the as cafe maintained such a calm atmosphere, despite the fact that it is located on the busiest street in Dehradun. They are also known for their lasagna cooking, so this dish is just a must try on the menu. You can enjoy their fragrant cocktail collection and combine them with really hearty sandwiches.
3. Café de Piccolo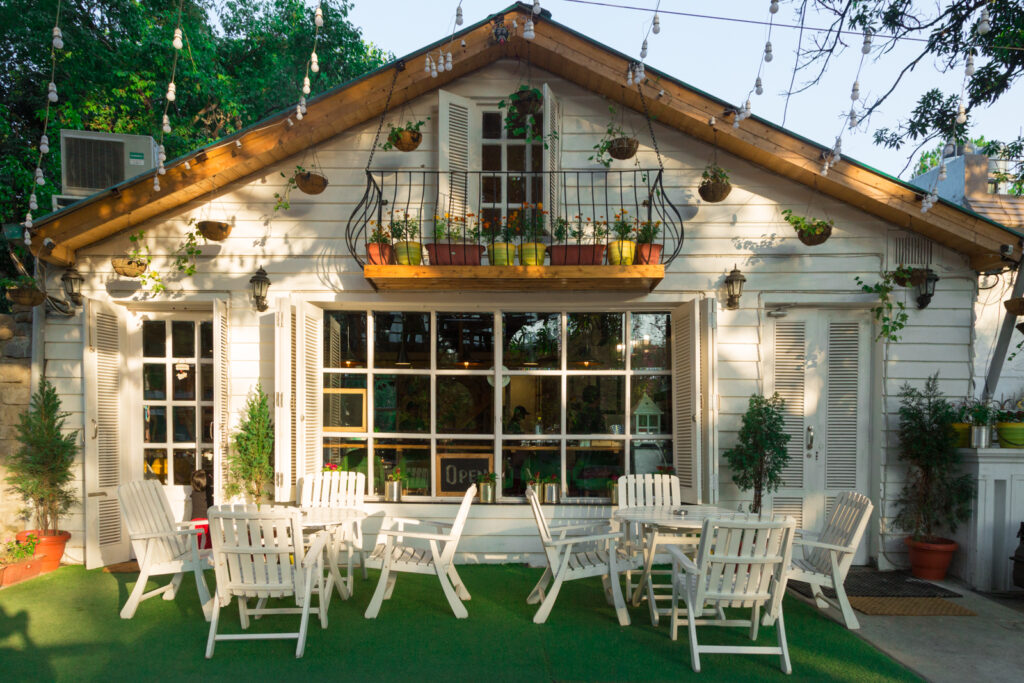 Nestled in between the bungalows at Rajpur Road is a hut-shaped café that gives you a countryside feeling. This Italian-themed café is a hidden gem in Dehradun. With both indoor and outdoor seating, it has a very different ambiance from other cafés in town. A few dishes to try here are fish and chips, Nutella and banana crepe, banoffee pie, white chocolate latte, black forest waffles and chicken pasta etc.
It is recommended to visit this place after dusk because it is enhanced by bright lighting. Light music, decor, comfortable seats and the shape of the cafe, reminiscent of a cottage, allow you to feel like in Italy. White paint and French doors and windows make it even more dreamy.
4. Cafe Doonga Central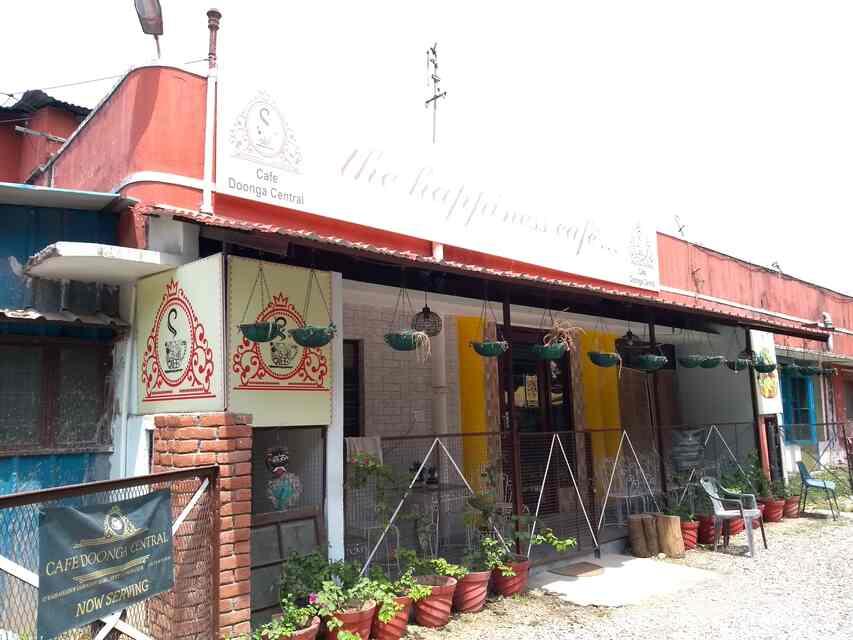 Cafe Doonga Central, located on New Survey Road, Karanpur, is another great place to spend some time over a cup of coffee and tasty bites. They serve Choco Chip Pancakes, Fruit Chocolate Waffles, Chicken Sausage Crepes, and Club Sandwiches. You may also try their pancakes and coffee from their interesting continental menu.
The highlight of this cafe is not only its food but also the collection of books displayed inside the cafe. One can enjoy their day here with selfies, scrumptious coffee, tasty snacks, and a couple of books to read. If you find this ideal, then Cafe Doonga Central is an excellent choice for your next hangout with friends or alone.
5. Café Marigold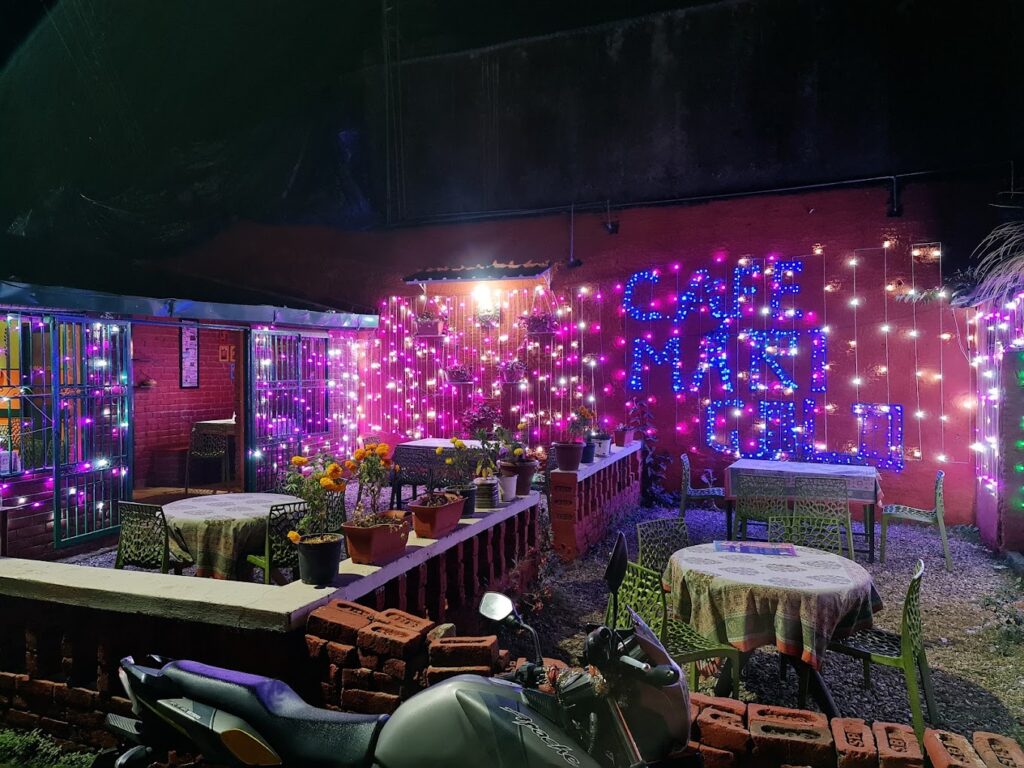 Cafe Marigold is located on the Old Mussoorie Road offering some delicious treats on the menu. Having a calm ambiance, brick-designed interior, sprawling outdoor seating and affordable food menu, this popular café in Dehradun is a favourite of many people.
Cafe Marigold specialise in all-day breakfast as well as meals. The cafe is ideal to sit back, relax, unwind and spend some cosy time over treats like thukpa, momos, smoothies and shakes etc. They also serve herbal tea and masala omelette.
6. Cafe Valley Retreat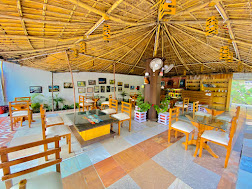 Cafe Valley Retreat is located opposite Tapobhumi Ashram on Rajpur Road. The unique décor, fairy lights and cane furniture are what you get at the Café Valley Retreat in Dehradun. Among the variety of servings offered here, one can also try gravy momos, KitKat shake, and black current shake etc.
It is the only themed café in Dehradun with a swimming pool. Set away from the hustle and bustle of the city, this place is also ideal for romantic dates and cosy chitchats. They accept wallet payment, too.
7. Chhaya Café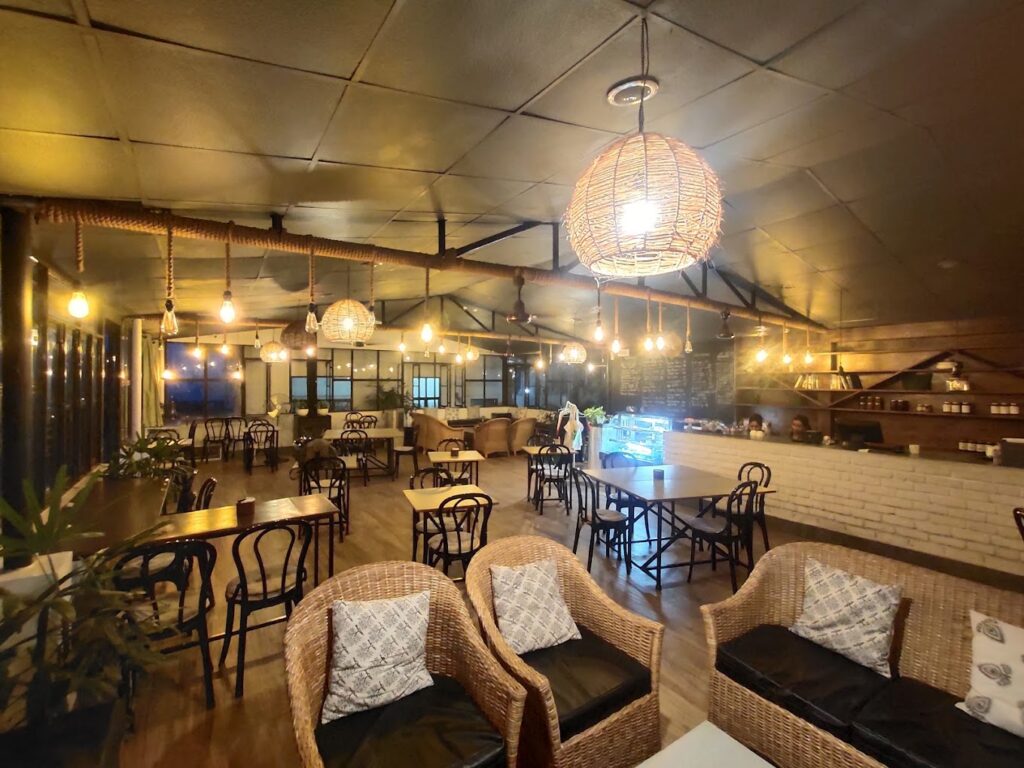 Chhaya Café is a favourite hangout among students and youngsters. It is a popular café on Rajpur Road in Dehradun because of its happening ambience, good crowd and more importantly affordable prices. Besides serving pizza and sandwich, Chhaya Cafe has many more snack items for everyone's taste.
If you wish to spend an evening, chitchatting with your near and dear ones over quick bites and good coffee, this is the right choice.
8. Eddie's Patisserie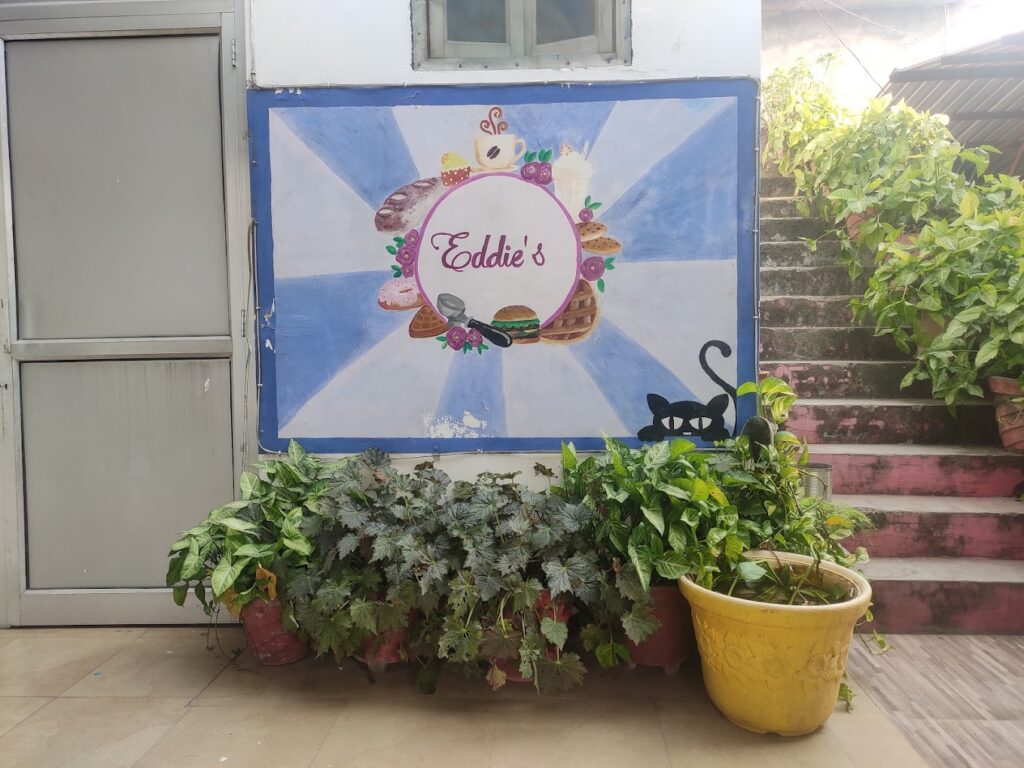 Eddie's Patisserie in Dehradun is famous for cakes, brownies, pastries and other pastries. Cajun chicken burger, waffles, watermelon soda, red velvet cookies, blueberry cheesecake, cheese pie, iced coffee with caramel. In addition to delicious desserts, burgers are popular in the cafe.
This cosy cafe is located in the interiors of the Yamuna colony. There are both indoor and outdoor seating options. There are board games and a bookshelf with a good collection of books. The cafe is closed on Tuesdays.
9. Eltham Bakery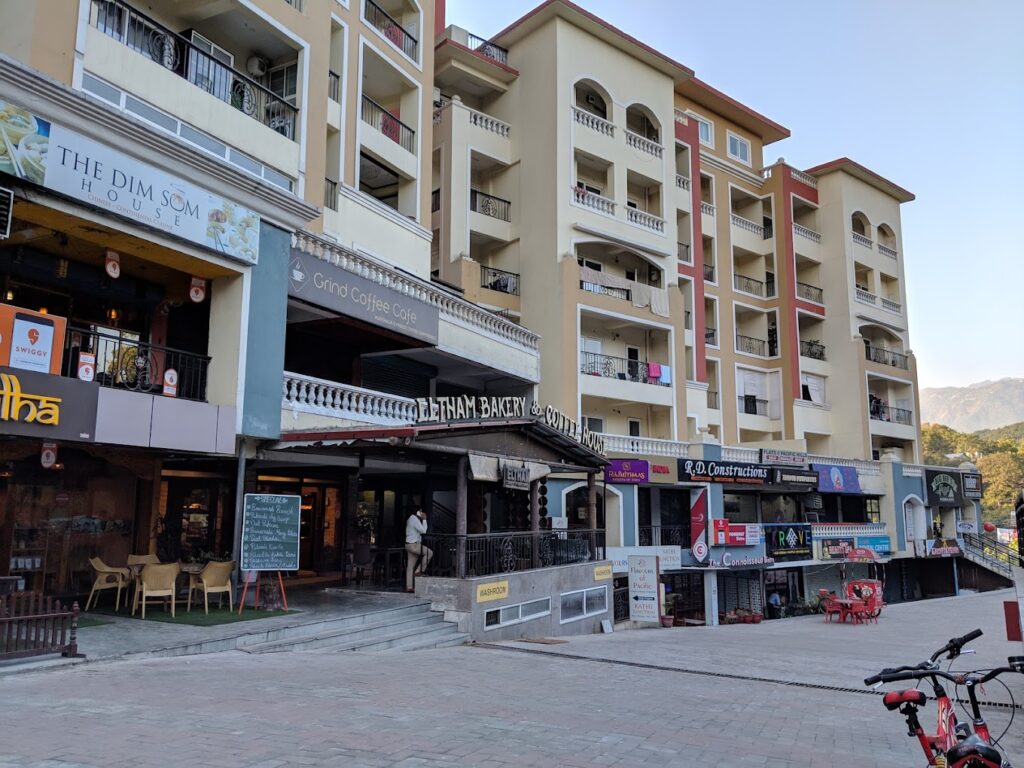 Eltham Bakery Cafe is an ideal place for breakfast and brunch, which is definitely worth a visit in Dehradun if you are a lover of sweets. The interiors of this establishment are designed in the European style of the old school and are filled with the aroma of cookies, coffee and freshly baked products.
Located in the Pacific Hills complex in Malsi, this bakery and coffee shop boasts a stylish and sophisticated collection of cookies, coffee and bread. Coconut cookies, banana-nut cookies, mushroom puff pastry, chicken tikka sandwich, hazelnut latte, blueberry cocktail and Banoffi cheesecake offered here are very tasty. If you are travelling from Dehradun to Mussoorie, you should definitely stop by and visit this cafe.
10. First Gear Café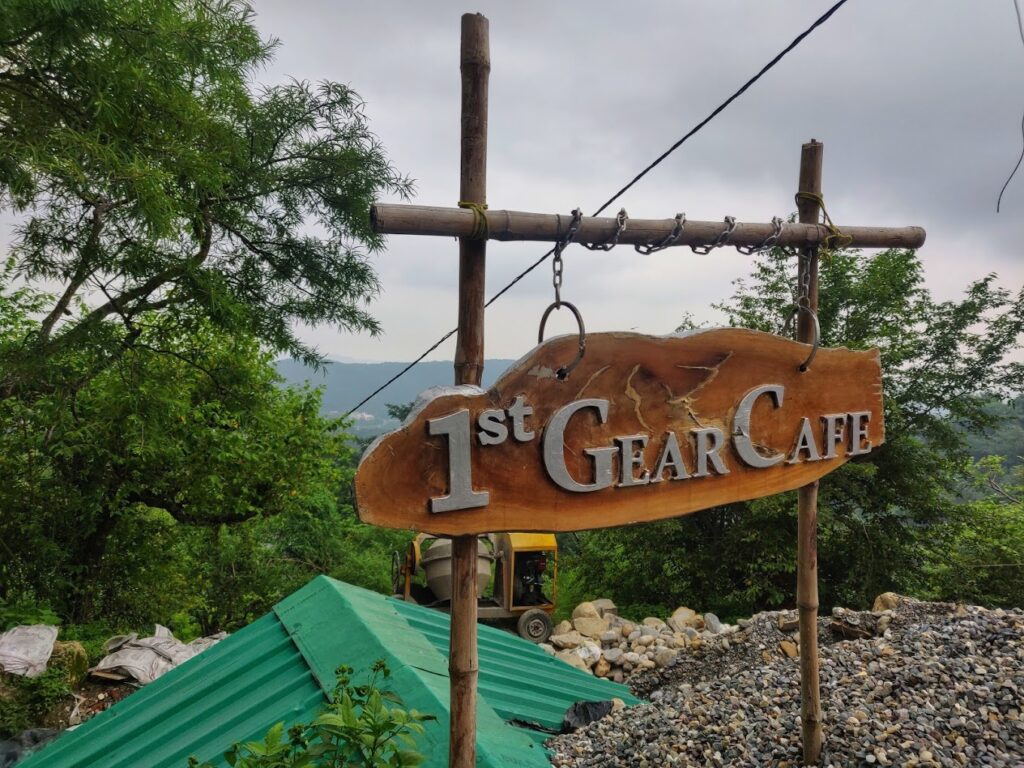 First Gear Cafe is one of the best hilltop cafes in Dehradun with a beautiful view. It offers views of the Doon Valley and Shiv Mandir, which is ideal for both couples and groups of friends. The cafe is located in Malsi. The name of the cafe is due to the fact that you will have to drive your car up the hill. Cars have to drive in first gear, as the leading road is steep up to 200 meters.
The view gets even better during the monsoon after it is washed away by heavy rains. They offer a variety of dishes and are popularly called "Maggi point" and "momo point" because of the popularity of two snacks common here. Several other popular dishes on their menu include Maggi, Momo, chocolate shake, honey chilli potatoes, pasta and hot chocolate.
11. Jalapenos Cafe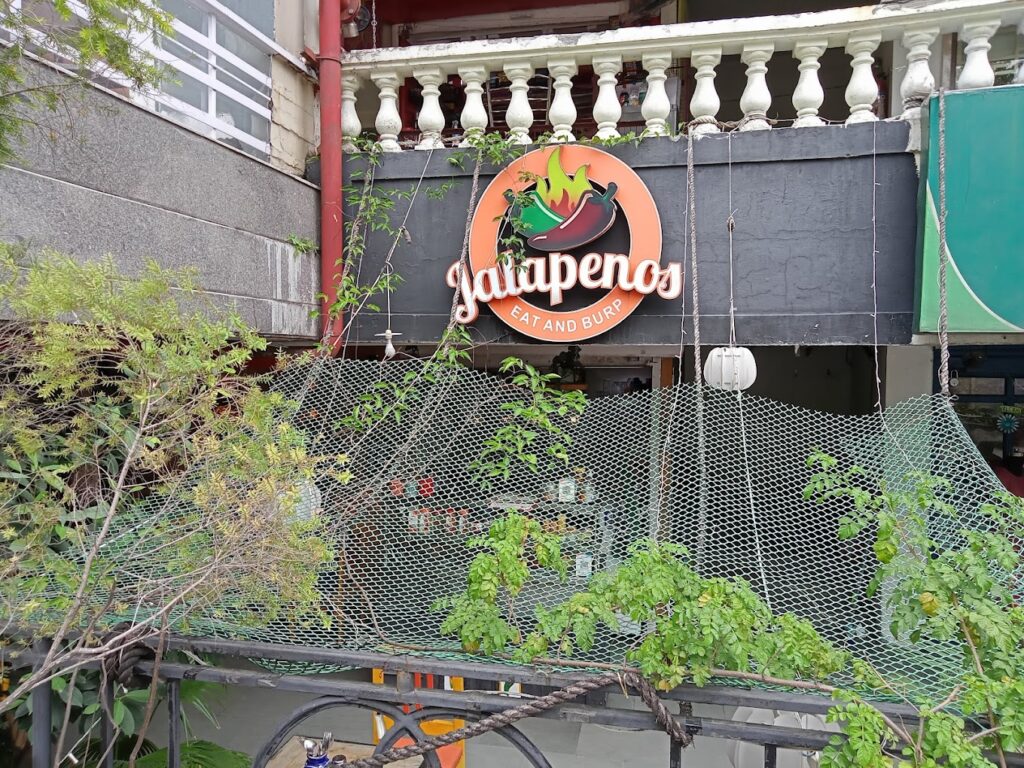 A real paradise for lovers of Mexican cuisine, this is undoubtedly one of the best cafes in Dehradun for couples. On the menu you can try pepperoni pizza, pancakes, nacho pizza and parmesan slices and much more.
Apart from the fact that this unusual cafe is located right on Mussoorie Road, charming interiors, a special smoking area and free parking fascinate people who come here. Interestingly, Jalapenos Café accepts money from a wallet as one of the forms of payment.
12. Just Cafe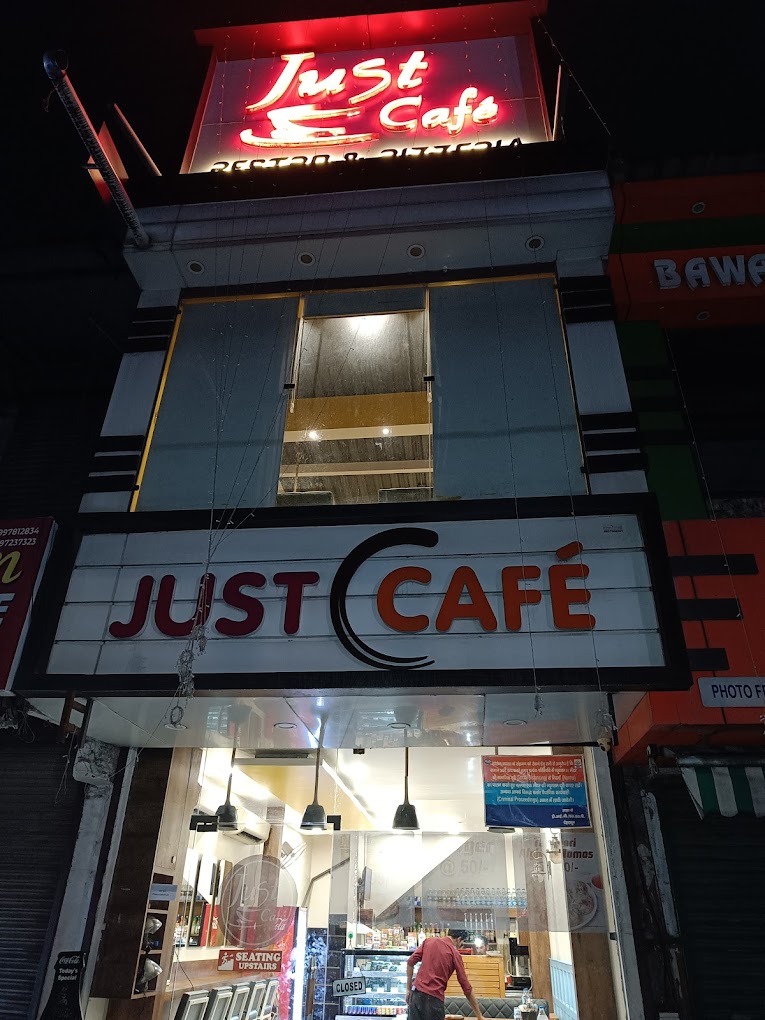 Just Café is a simply done, small yet cosy café, around the corner of New Market in Dehradun. Located in one of the most bustling tourist areas, this is the perfect place to be for those who are craving for some mouth-watering fast food.
In the menu of this new cafe in Dehradun, you can find everything from French fries to pasta, from cappuccino to chocolate cocktails. It also serves potatoes with honey chilli pepper, bruschetta and chocolate cake.
13. Kalsang AMA Café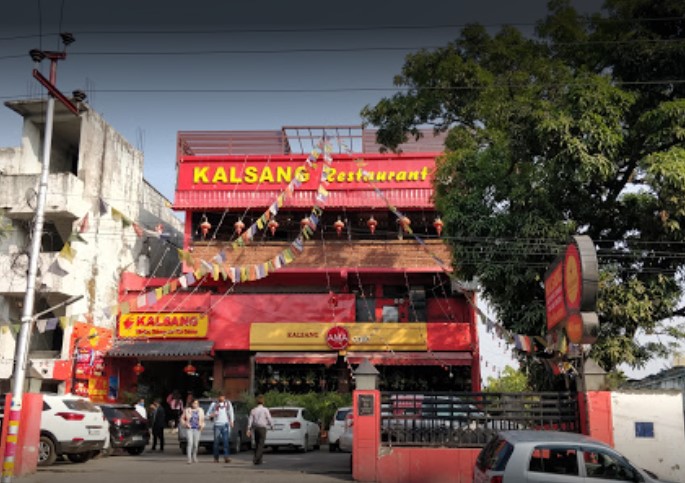 With a rustic ambience, this Tibetan-themed Kalsang AMA café is situated on Rajpur Road in Dehradun. Blueberry Cheesecake, Pizza, Chocolate Shake, Momos, Fruit Beer, Sandwiches and of course, Coffee. In case you love spicy food, do try the Dragon Momo.
It boasts a courteous staff, a magnificent interior and delicious food cooked in Tibetan. The cafe serves as an ideal place to hang out, where you can also enjoy innovative delicacies and drinks with your friends and family.
14. Krazy For Coffee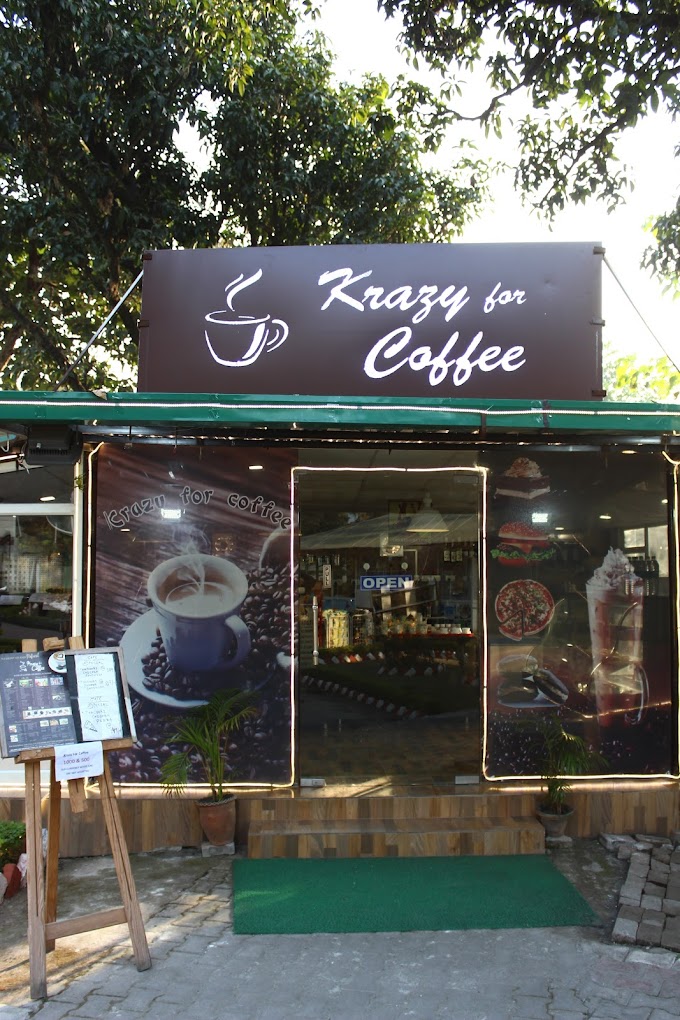 One thing that will constantly pull you back to Krazy for coffee is their super-soft bun. Pasta with white sauce, Burgers, Hot chocolate, French fries, strawberry cocktail and cranberry soda.
This cafe in Dehradun is well-designed, with properly positioned lighting and excellent infrastructure. Whether it's a date or a casual get-together with friends; this place will undoubtedly serve you in the best way. If you are crazy about coffee and burgers, Krazy for the Coffee restaurant is right in the city for you.
15. Lemon Grass Cafe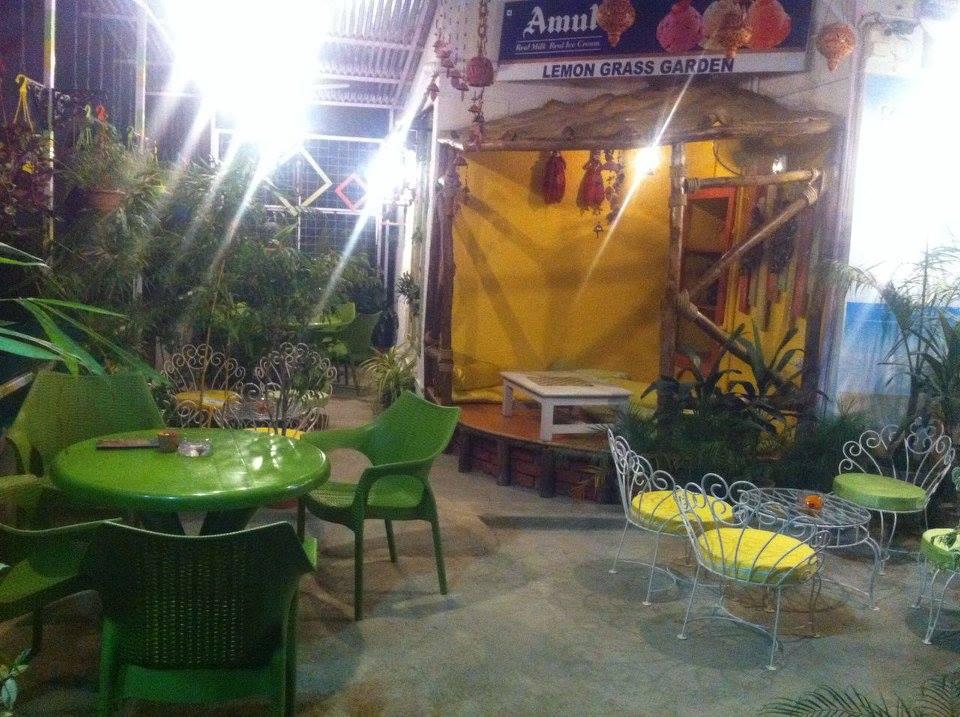 Lemon Grass Cafe is a great place to hang out with friends over a few beverages and snacks. They also serve Burger, Green Apple Mojito, Caffe Latte, Hazelnut Shake, and Pav-Bhaji etc., at the cafe.
If you like to get up early and enjoy a cup of coffee while admiring the view outside, then Lemon Grass Cafe is the perfect place for you. Lemon Grass Cafe with a pleasant atmosphere and an open environment will amaze you with everything it has to offer. In the evening, you will see many locals enjoying coffee and snacks, and you will be able to chat with them and get their recommendations on what to order.
16. Razzmatazz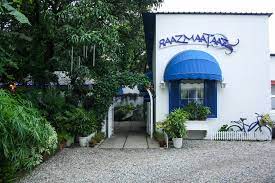 Razzmatazz is a sailor-themed cafe located inside a bungalow at Pritam Road in Dehradun. The cafe is decorated with blue-white colour contrast. Veg Sandwich, White Sauce Pasta, Fried Cheese, Hot Chocolate, Lemon Tarts, Lung Fung Soup are some of the options one can try here.
It is housed in a bungalow with a beautifully curated ambiance. Excellent ventilation and dim lightings make Razzmatazz one of the most beautiful date places in Dehradun. The eatery also features an outdoor seating area under the breezy shade of a huge tree.
17. Rising Dough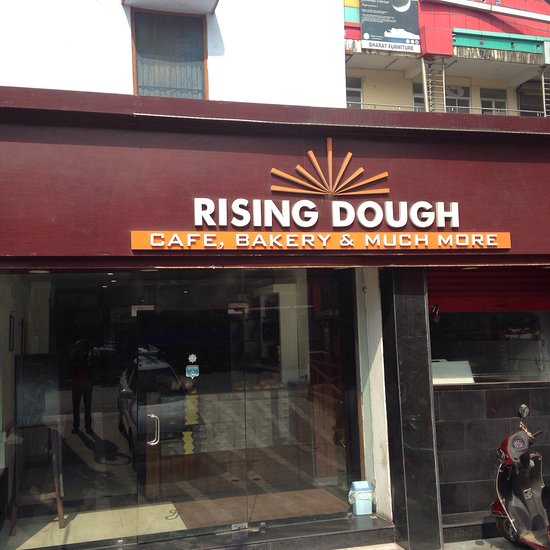 Offering delectable food options is what makes Rising Dough is one of the most popular cafes in Dehradun. You can find the cafe opposite Meedo Plaza on Rajpur Road. Their cakes look so beautiful that they turn out to be both a treat for your eyes and a treat for your taste buds. Pasta, Chicken Sandwiches, Cheesecakes and Apple Pie are some great options to try here.
Enjoy from the heart by immersing yourself in their delicious menu offering a wide variety of cocktails, desserts and cheesecakes. The lighting in this cafe beautifully illuminates the long corridors. In these corridors, long tables are placed along the walls, which creates an American-style bar design.
18. The Tea Room at Alaya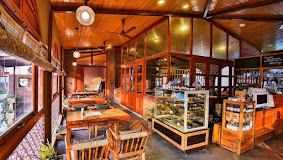 This cosy tea cafe is located at the foothills of Mussoorie on Rajpur Road, Kairwaan Gaon, and offers mesmerising views of its surroundings. This cafe is great to stop by for breakfast, quick bites, and evening teas. Indian spiced tea, cakes, pancakes, sandwich, and Cappuccino will easily satisfy one's light appetite.
If you're looking forward to spending some peaceful time in the lap of nature, a drive to this cafe will definitely be worthwhile.
19. Waffles & Crepes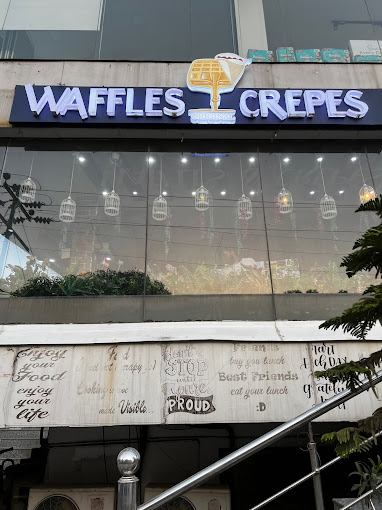 Waffles & Crepes Cafe, located on Main EC Road, is known for its delicious ice cream, pizza and waffles, which makes it one of the best cafes in Dehradun. Deprive yourself of feelings thanks to the most elegant combination of soothing vanilla and delicious cocoa on a soft and appetizing waffle base. Prince pancakes, pizza pancakes, custom-made waffles with various bases and fillings. You should try mixing vanilla and chocolate fillings, as they go very well with waffles.
If you are a waffle lover, don't miss this waffle mania.
20. Y Cafe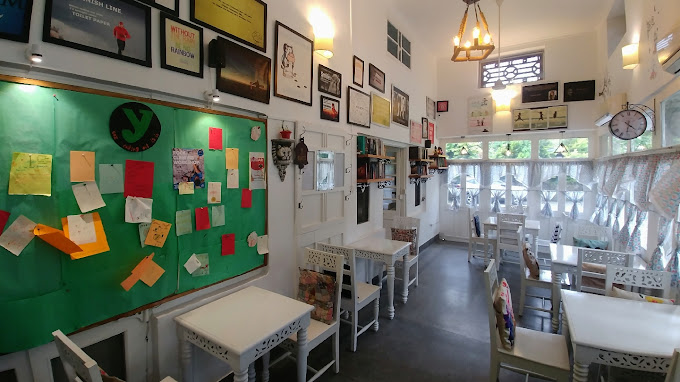 Located in the heart of Dehradun, Y Cafe is a complete set of good atmosphere, food and music. The cafe is decorated in a vintage style with a touch of modernity. The spacious restaurant has seating indoors and on the lawn outside. They also have live music, board games and a book kiosk.
If you are strolling through Karanpur on Subhash Road, you can stop by this wonderful establishment and try their Mexican, Indian and European dishes, as well as fusion cocktails and smoothies as drinks. It also serves hand-made coffee, pizza, burgers, lasagna, chicken wings and salad. On Saturdays, they give out free cupcakes, and on special days there are the same attractive discounts. Being one of the oldest cafes in Dehradun, this is a classic choice if you are looking for peace and serenity.
Conclusion
The cafes in Dehradun that are listed above are frequented by friends and families and the mouth-watering options on the menu are irresistible to try once in a while.