Top 20
Top 20 Ice Cream Flavours in India You Must Try
Summer season and ice cream are synonymous. Although there are other ways of beating the heat or enjoying a hot summer day outdoors, such as having some chilled beer, taking a dip in a pool of water or swimming in the open waters, or perhaps, simply sitting or napping in the comfort of the AC in your home.
But, when it comes down to soothing your body and mind, ice creams are the definite choice for all – children, adolescents and adults alike. You can enjoy these in different ice cream flavours and they are also available in different forms, for instance, ice lollies, ice cones, ice cream cups, etc.
Ice cream in India is enjoyed the same way the people here enjoy sweets and desserts. India is also home to several ice cream brands, such as Amul, Mother Dairy, Vadilal, Kwality Walls, Top 'N Town, Creambell, Havmor, Baskin Robins, and plenty more.
If water alone isn't enough for you to beat the heat, then licking and biting those irresistible flavours of ice cream might soothe your senses. So, let's dive in and check out some of these popular ice cream flavours of India that you should try this summer.
Try These Exotic Ice Cream Flavours of India This Summer
Here are the best ice cream flavours of India that you should try this summer. You can enjoy these ice cream flavours at any ice cream parlour throughout India and make the most of the summer season at the same time.
1. Vanilla Ice Cream Flavour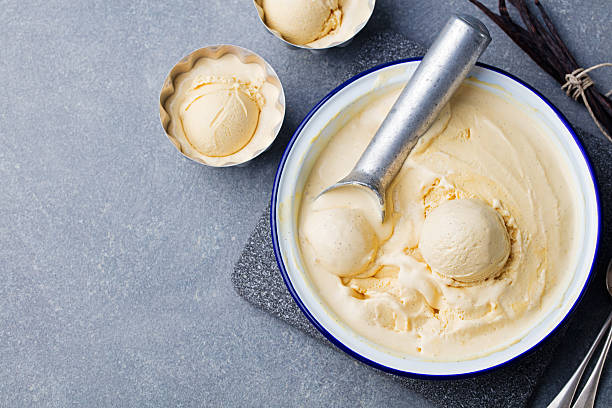 By far, Vanilla is the most common ice cream flavour in India, and perhaps, across the sub-continent as well. In simple words, if one can't decide which ice cream flavour to try, it's Vanilla that is chosen immediately.
2. Strawberry Ice Cream Flavour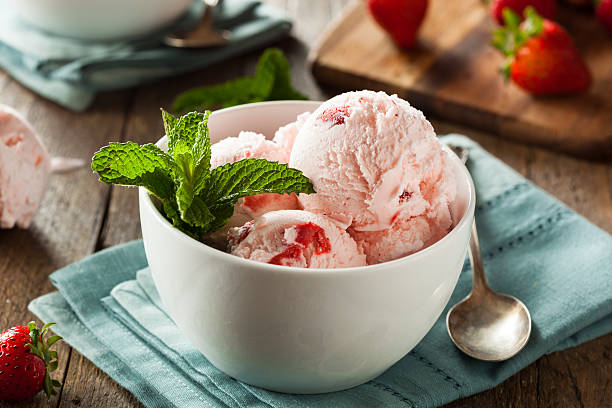 Maybe the most exotic of all ice cream flavours in India is the strawberry flavour – the red, juicy strawberries that one just can't deny.
One can easily make recognise a strawberry flavoured ice cream just by looking at its colour, as it has a pink or light red colour.
3. Chocolate Ice Cream Flavour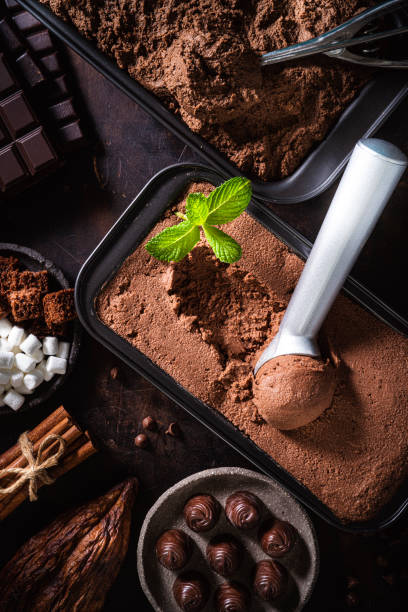 When one hears the word "chocolate", he/she wouldn't be able to control their cravings for chocolate-flavoured ice cream.
Ice cream flavour made from chocolate brings an entirely unique experience of taste.
4. Blueberry Ice Cream Flavour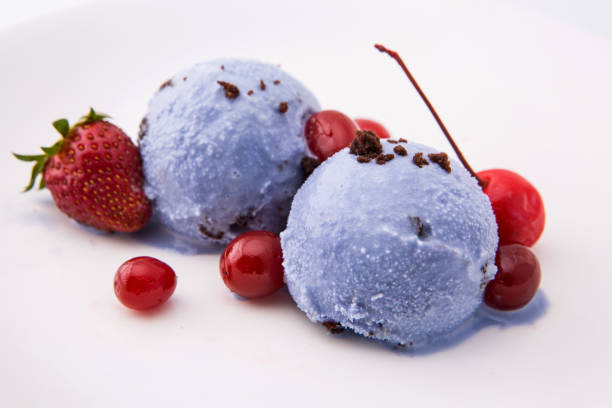 Those blue-purple coloured berries also make for a mouth-watering ice cream treat in the summer. They are also nutritious and delicious just like many other fruity flavours that are widely used in ice creams.
5. Mango Ice Cream Flavour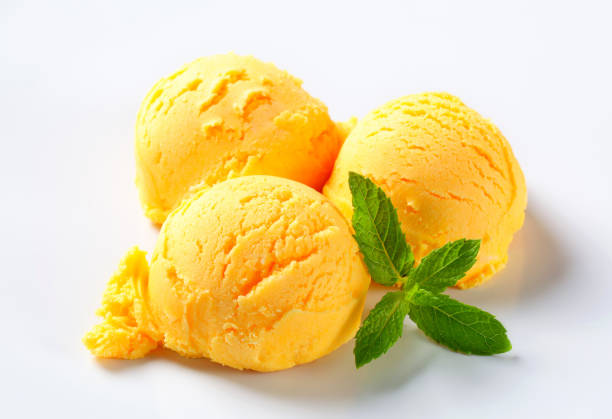 We all have fond memories of the summer season and mangoes. Thus, the mango-flavoured ice cream makes for the perfect tropical heat.
Mango is one of the most popular and also most desired ice cream flavours in India that is known for its sweet fruity taste.
6. Banana Ice Cream Flavour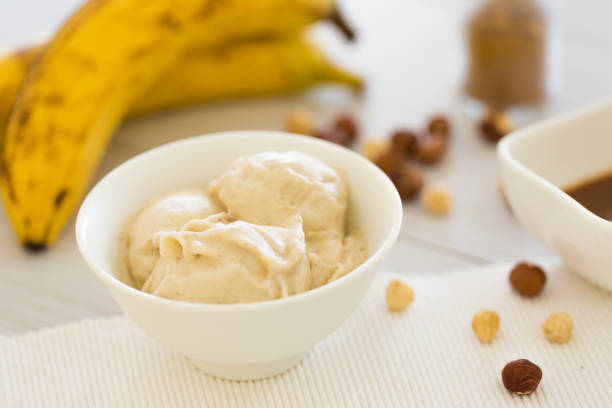 If you haven't yet heard of a banana ice cream flavour, then you'll be surprised to know that it exists!
You can try more than just having a glass full of banana milkshake, which is no doubt, a healthy beverage. But, imagine an ice cream made with banana flavour to make it taste even better.
7. Coconut Ice Cream Flavour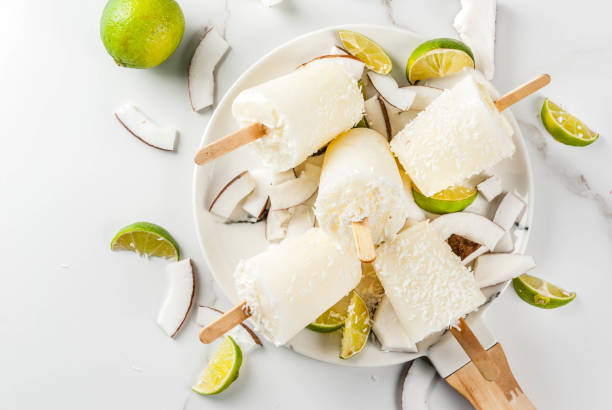 Coconut ice cream flavour is both nutritious and refreshing. With chunks of coconut tucked inside your ice cream, this fruit flavour makes for a popular fruity ice cream treat in India.
8. Butterscotch Ice Cream Flavour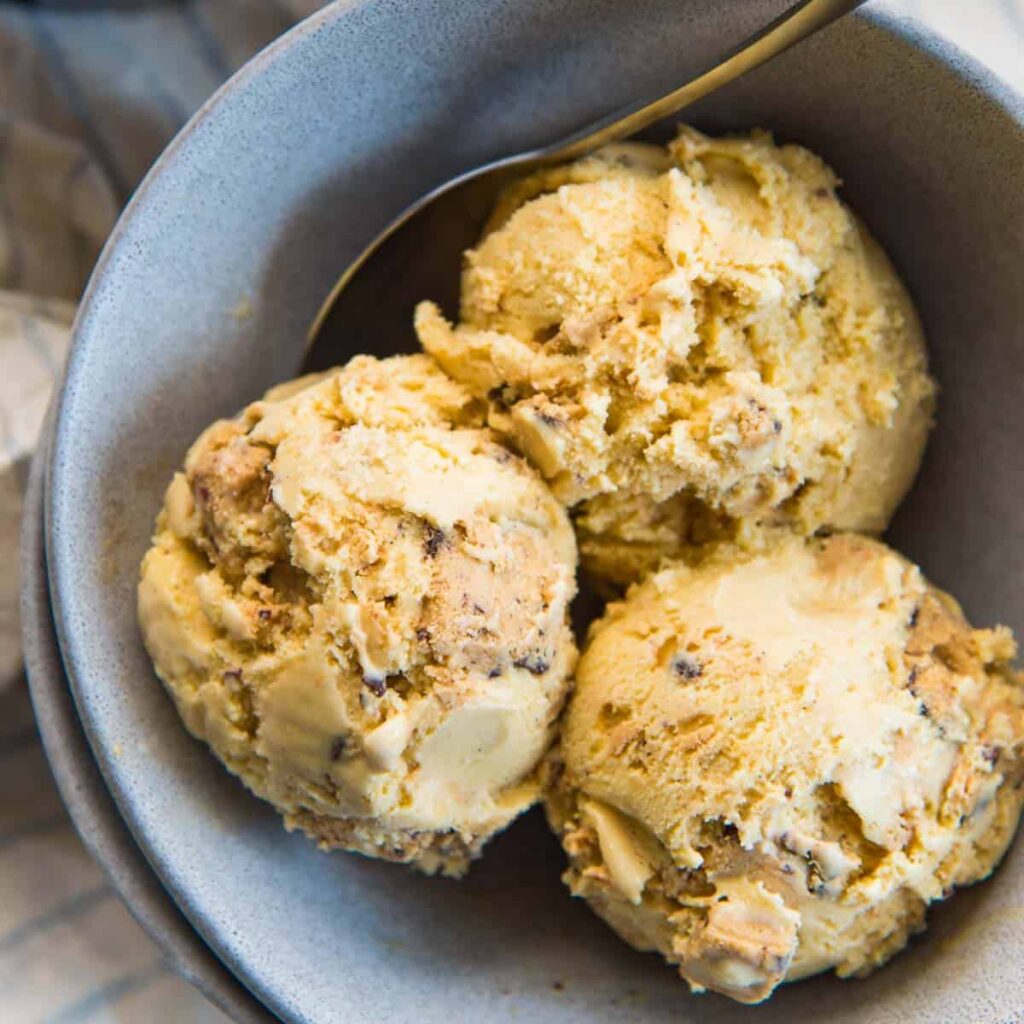 Butterscotch ice cream flavour is one such ice cream flavour that is whole-heartedly enjoyed not only in India but in other parts of the world as well.
In India, butterscotch is a delicious confectionery that is made from butter and sugar. The flavour and taste of Butterscotch ice cream are an absolute delight.
9. Kulfi Ice Cream Flavour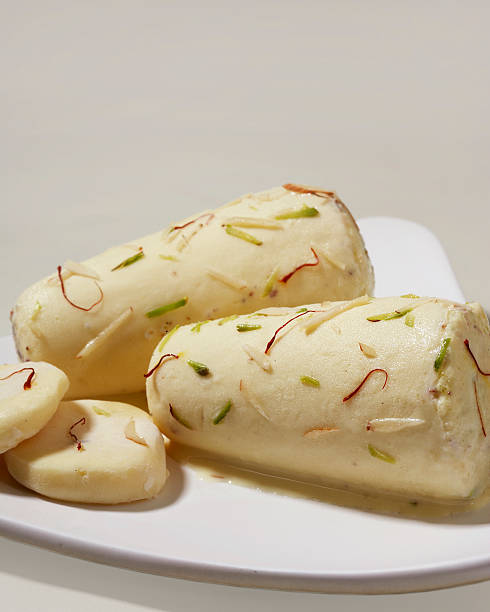 Kulfi flavour ice cream is undeniably among the most demanded ice creams in India.
In India, Kulfi is a frozen dairy dessert that can be enjoyed in a myriad of ways, when it comes to foods or snacks. Its ice cream tastes as good as the popular "Kulfi Falooda". If you can't find the Kulfi flavoured ice cream at major ice cream parlours, then you should visit the Kulfi House store in your city that serves these ice creams.
10. Jaljeera Ice Cream Flavour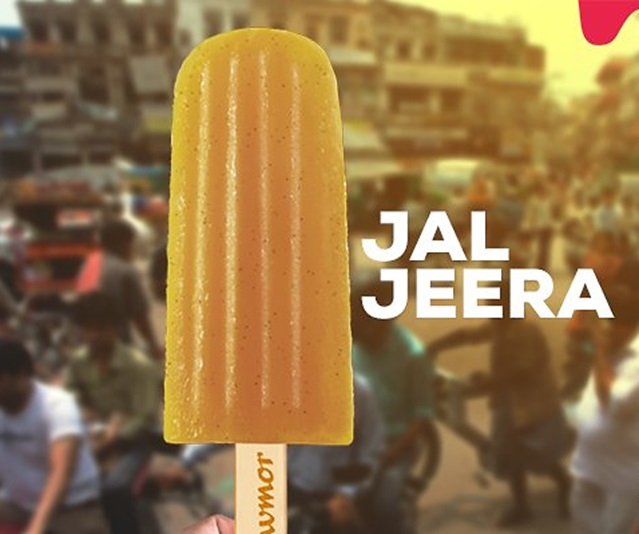 Yup! You read it correctly. Jaljeera ice lolly is quite a popular flavoured ice cream in India that is especially preferred by the people to beat the scorching heat in certain regions of the country. Jaljeera is a tangy beverage that many people drink in hot seasons or weather, and it also helps with digestion.
Jaljeera means water and cumin seeds mixed together along with many other ingredients, such as mint leaves, black pepper, black salt, and a couple more spices to add taste to the flavour.
11. Anjeer Badam Ice Cream Flavour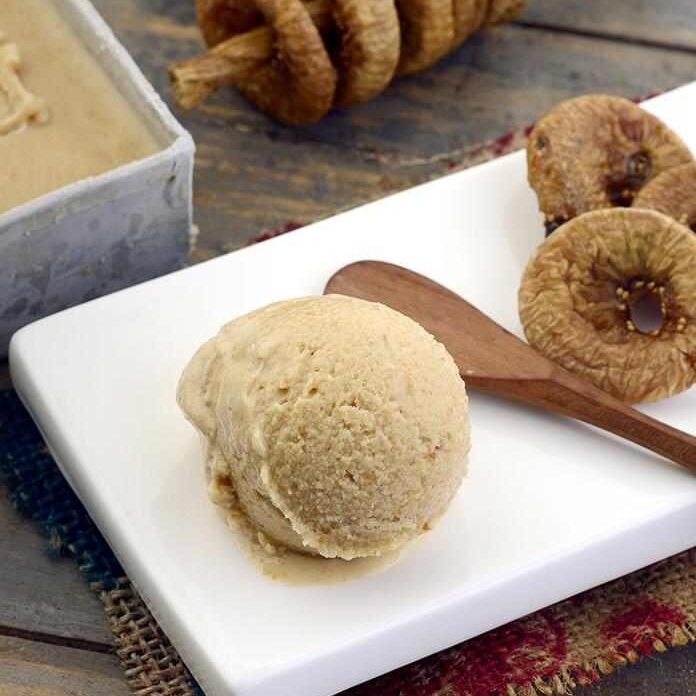 Made with dry fruits, this nutty ice cream flavour will surely make you crave more. Anjeer Badam in India is almond figs, a type of dry fruit, which is also popular in milkshakes.
Anjeer Badam flavoured ice cream is a perfect treat for those looking for a royal indulgence. It is blended with the saltiness of roasted almonds to improve its taste.
12. Cardamom Ice Cream Flavour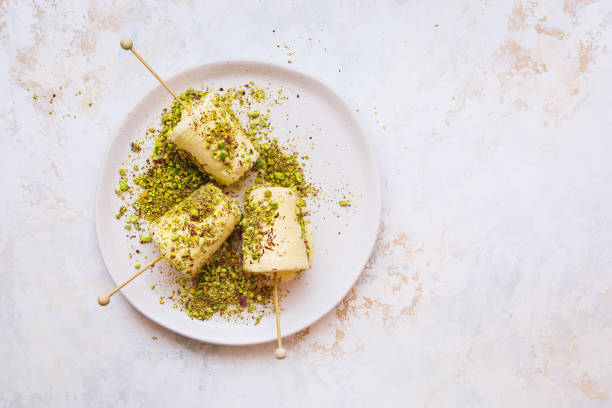 Cardamom (or Elaichi) is a popular spice that originates in India and other Asian countries. Its uses and benefits are many.
The spicy seeds can also make for a healthy and delicious treat like an ice cream flavour. If you haven't tried this yet, you can do so by grabbing one of these flavoured ice creams near you.
13. Kesar Pista Ice Cream Flavour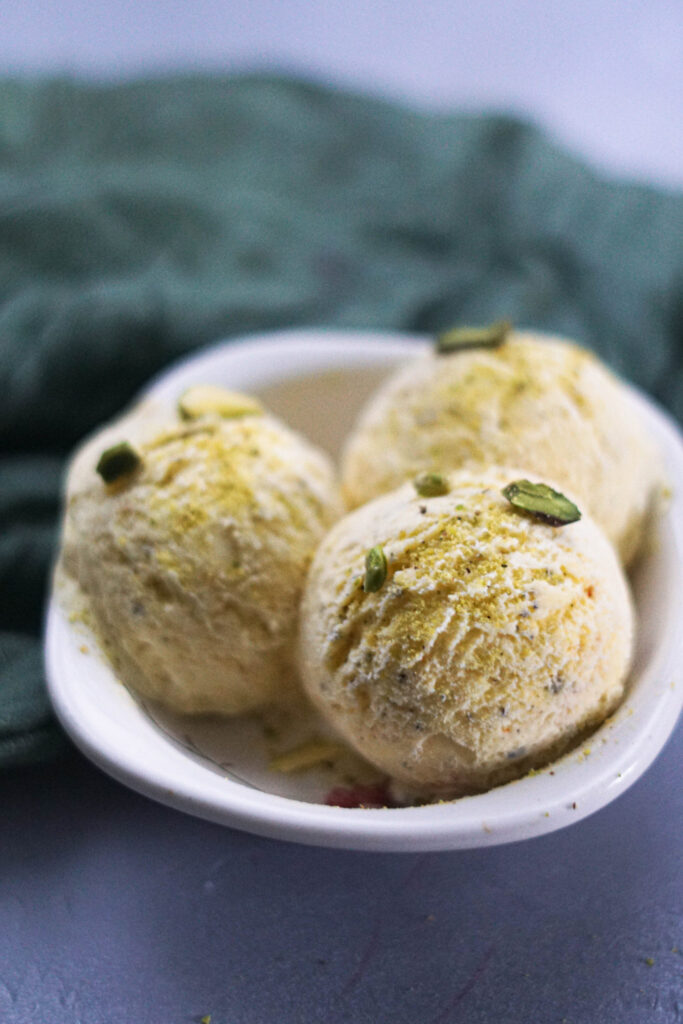 Kesar (saffron), one of the most expensive spices of India and Pistachios kernel (Pista), seeds that are healthy and nutritious in the category of dry fruits.
Kesar Pista ice cream not only tastes great, but this flavour of ice cream could also benefit the body as Kesar and Pistachios seeds have various uses.
14. Tutti Frutti Ice Cream Flavour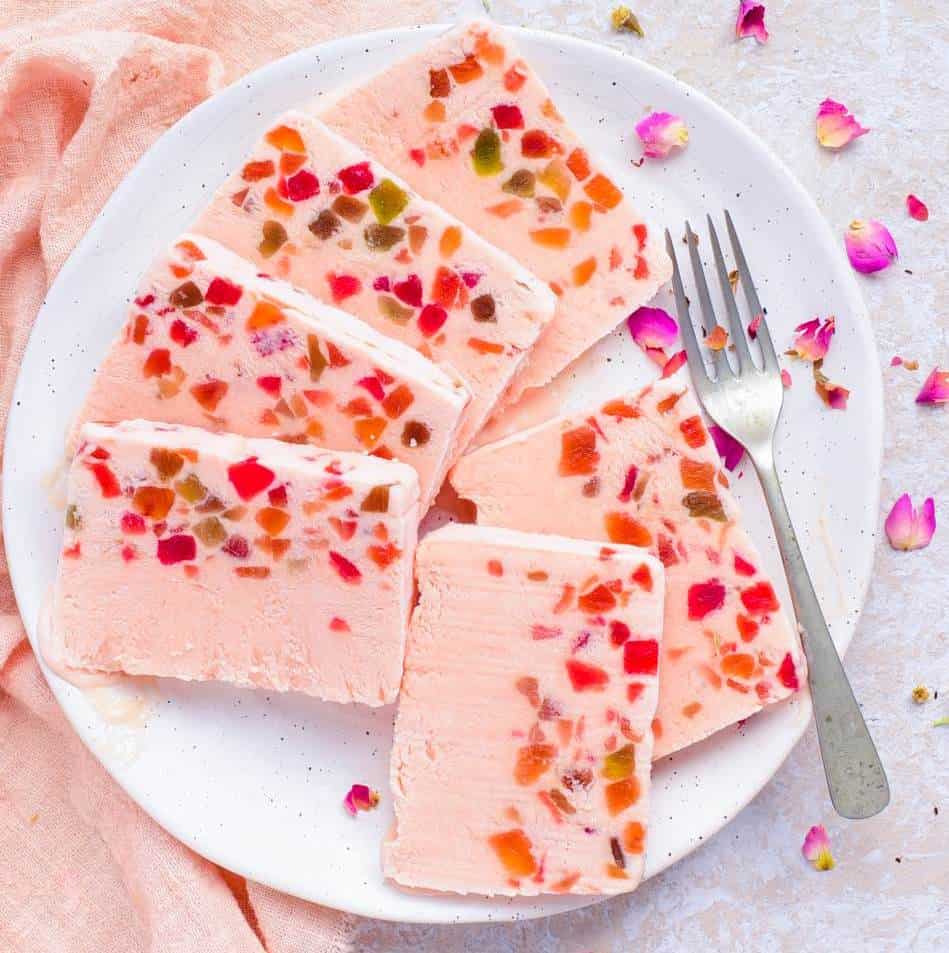 If you can imagine having a variety of fruit toppings on your favourite ice cream, then this is the one for you!
The Tutti Frutti ice cream flavour is a name given to the candied fruit ice cream and which has a soft and fluffy treat in it. It's filled with a variety of tropical fruits, like banana, pineapple, apple, mango, papaya, cherry, strawberry, raspberry, apricot, watermelon, raisin, nuts etc., and coated with sugar, milk or cream.
15. Cassata Ice Cream Flavour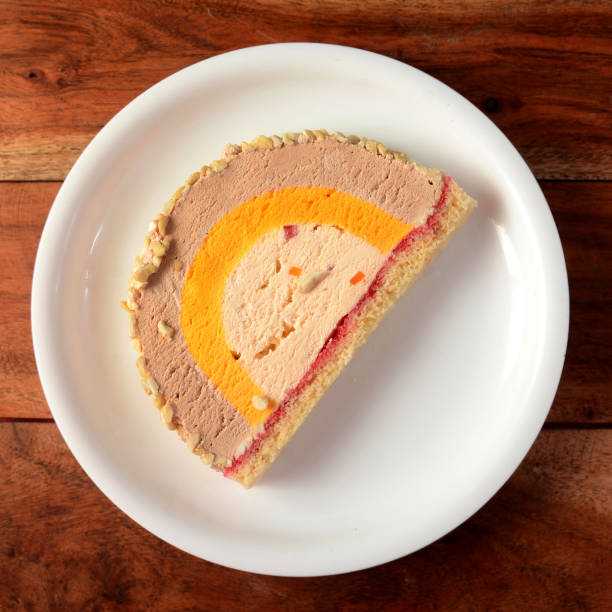 The cassata ice cream is actually an Italian ice cream flavour, but it is liked by many in India as well. Cassata is an Italian sweet and the ice cream is named after it.
The ingredients used in this ice cream include milk, cashew nuts, vanilla, chocolate, pasta and orange. This delicious ice cream is perfect for any occasion and also for those that love the mix of ice cream and cake.
16. Coffee Ice Cream Flavour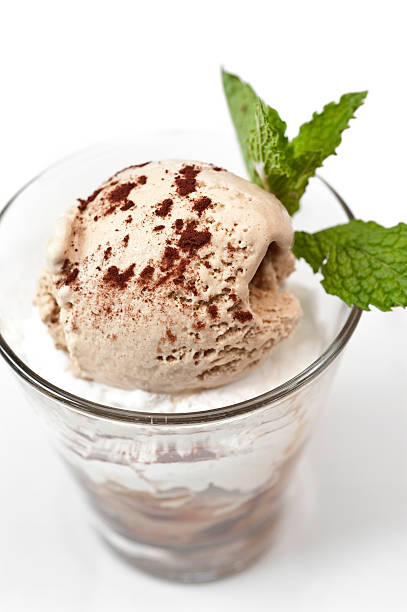 Coffee ice cream is worth giving a try if you're fond of coffee beverages for that instant burst of energy to enjoy the day.
The coffee flavoured ice cream does taste great, indeed. It is made from milk, cream, sugar, salt and coffee beans (also available as decaffeinated, if you don't like too much caffeine in your ice cream).
17. Caramel Ice Cream Flavour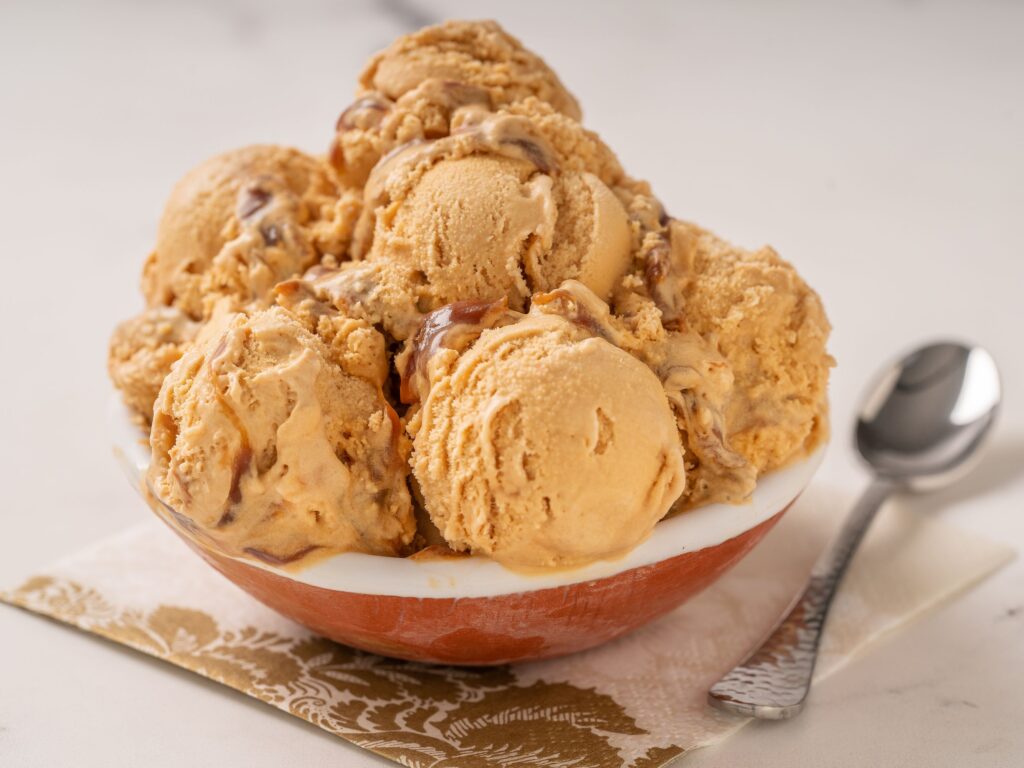 The caramel favoured ice cream will give you a rich sweetness, especially when it is blended with fruits, such as orange, mango, apple, etc., or when mixed with butterscotch to add to the taste.
18. Cinnamon Peach Ice Cream Flavour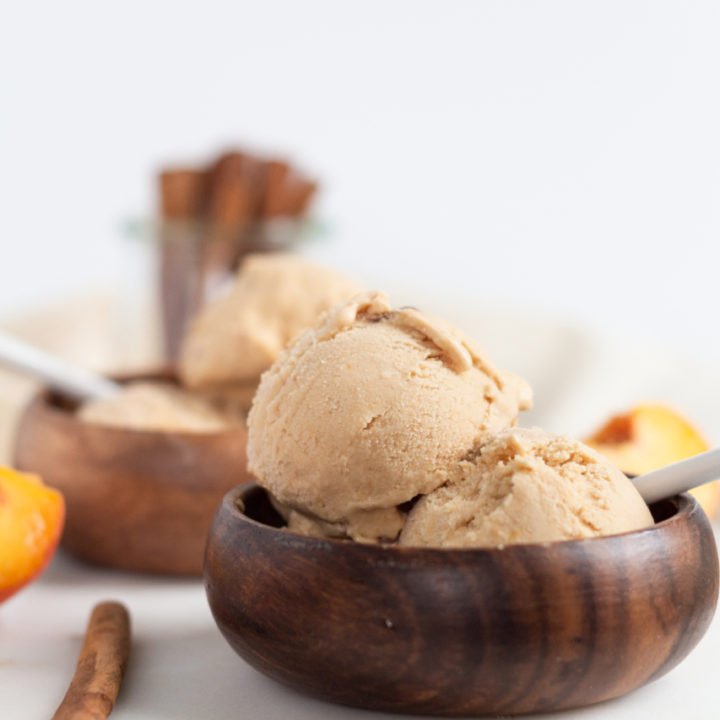 The cinnamon and peach flavoured ice cream will give you a whole new experience as well as its taste.
Cinnamon (called 'Dalchini' in India) is a very common spice used in various recipes throughout the country. Its use as an important flavour in ice creams along with a blend of several more ingredients makes this an enjoyable treat.
19. Passion Fruit Ice Cream Flavour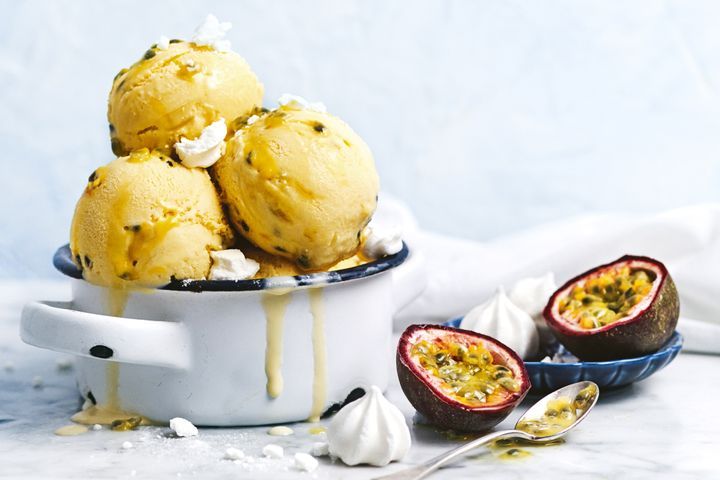 Another very popular ice cream flavour which you simply can't miss out on is the passion fruit ice cream.
The use of the tropical fruit along with its pulp and seeds certainly makes for a delicious summer ice cream treat.
20. Pan Ice Cream Flavour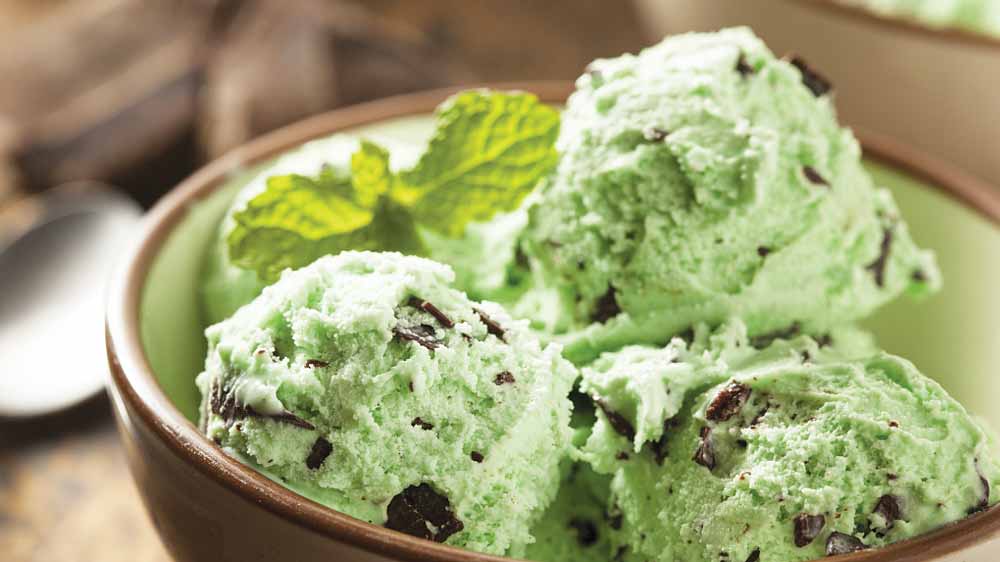 Not many people might know about this unique ice cream flavour in India. But, it definitely is real and worth trying out, if you're a fan of ice creams or pans.
Pan, also known as betel leaf in the country, is used as the main flavouring ingredient in this ice cream. It is added with cardamom and fennel seeds to enrich its taste.
Conclusion
These ice cream flavours mentioned above can also be blended with a variety of fruits, dry fruits, sweets and possibly, spices as well if you want to experience a spicy treat of ice cream in summer.