Top 20
20 Best Trading Apps In India To Earn Money
Are you looking for earning money through the best trading apps in India? then you are on the right page. You can check out our list of the best trading apps in India to earn money or for buying stocks below.
In this highly competitive time, everybody wants to earn money quickly. Trading apps give you this opportunity to you by investing money into the stock market sector. In India, there are many trading apps where you can buy and sell stocks, bonds and other investment instruments with just a few taps on your smartphone.
In this article, we have mentioned the top trading apps in India which are available on the digital platforms. Before downloading the new stock trading app, you should need to pay attention to its many factors and features. These apps can be used by a beginner as well as a professional. Both beginners as well as professionals can use these apps easily.
Zerodha is one of the best trading apps to earn money without investment which provides an online platform to Earn Money in India. It provides a variety of investment products and tools such as mutual funds, stocks, and options. In order to invest money in Zerodha, you are required to select an investment product that suits your financial objectives and risk tolerance, and then by investing a small amount of money in Zerodha, you can earn money as a profit. Zerodha Kite a flagship trading platform is an Android App that provides aids to research and assesses various investment options.
In recent times, Zerodha has been very popular among investors because of its simple trading tool, low and reasonable brokerage, No opening charges, and complete package for investors who are seeking reliable and easy online trading with zero investment. You are not required to charge your account with Zerodha every month or renew it every year. Here in Zerodha, you are charged only Rs 20 per executed order or .01% which is lower.
Start Investing With
Zerodha
2. Upstox

Upstox or RKSV Securities as Known earlier is one of the best online trading apps and a popular discount broker for beginners in India. It is the best Demat account that provides fascinating features for online trading such as real-time insights into the trade market. This app is the best option for Intraday trading and is supported by famous businessmen such as Mr. Ratan Tata.
Upstox makes traders able to monitor their stocks and mutual funds performance and provides news updates and price alerts as well. This app also includes other features like a hassle-free interface, endless price alerts, and real-time data streaming facilities, supporting fast trading executions. It provides you with multiple stock trading options. After paying minimum trading charges, Any users can use this Demat account for free. With the help of a universal search tool, any stock can be found.
You are charged Rs 20 or 2.5% for equity IntraDay, Currency Futures, Equity Futures, and Commodity Futures trading. By referring to this app, anyone can earn Rs 200 per referral.
Installs 50L+ & Rating 4.5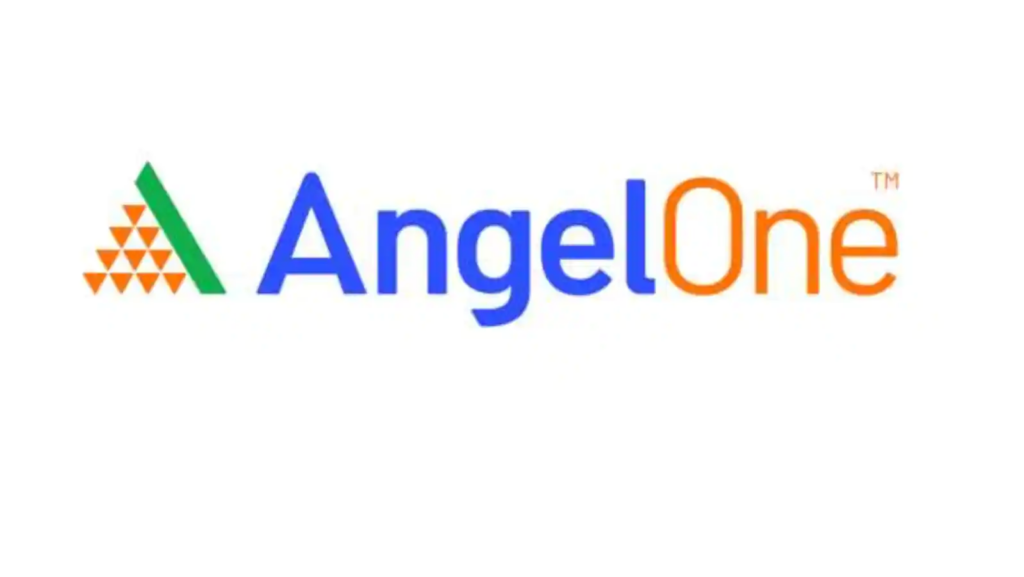 Angel One app is the best trading app for traders in India to earn money without investment. The app, having an excellent user interface and no brokerage fees, offers ready-made portfolios. With the help of this app, A stock trader is able to access insurance, mutual funds, and Services related to brokerages. What is the best feature of this app is the no charges for funds transfer.
There are many other features that this app provides are Inter Day charts, live updates related to wins and losses, news, and expert research analytics. It resolves the customer's problem through customer service assistance through email. By referring to this app, You can earn a Rs 750 voucher as a referral commission.
Installs 1 Cr+ & Rating 4.1/5
4. IIFL Markets

Since 1995, India Infoline, or the IIFL, has been serving the brokerage industry. It is one of the best stock trading apps that provides full service related to stock brokering in India allowing trade inequities, F & O trading, currencies, and commodities. By providing excellent customer support, research, and recommendations, this app has become popular among online trading apps without investment in India. On top of that, you can find them on call, on WhatsApp, and by email.
If you are an IIFL stock trader, there are some benefits you will get, such as a free research report about 500 top companies and analytics for your aid to make the best decisions. Having a user-friendly interface, this app serves you by providing price alerts and notifications. It allows you to set up to 3 watchlists with 50 stocks each.
However, this app does not allow direct mutual funds trading. Rs 20 is the charge for the per executed order for InterDay, Future, and Options trading, currencies, and commodities but it charges 0 brokerages on equity delivery.
Installs 5M+ & Rating Rating 4.3/5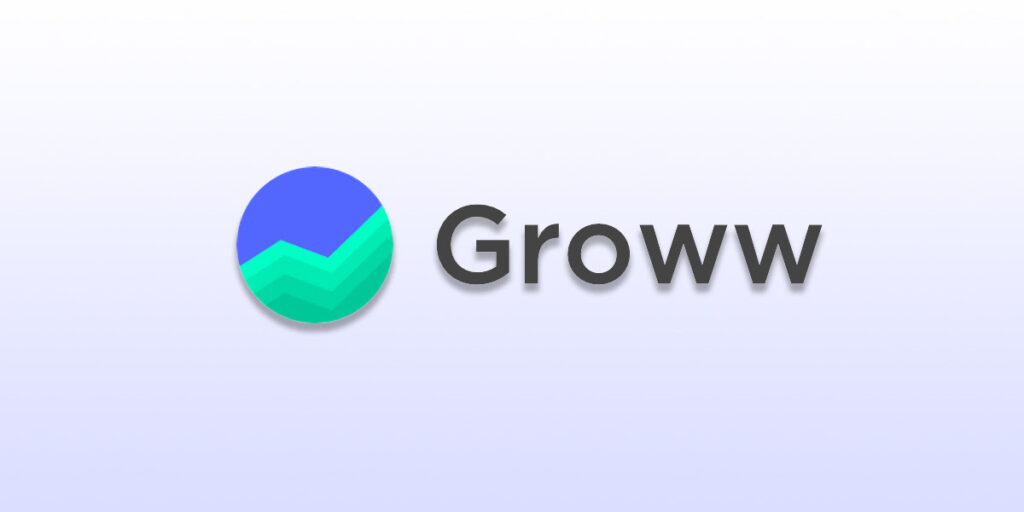 Groww app is the best trading online for beginners for traders that provides a range of trading in India. Through this app you can do a variety of trading as this app has been facilitated with fixed deposits, mutual funds, domestic and international stocks, trade in gold, and F & Q. They don't impose any commission for their service. You can avail of their services like investment and tracking mutual funds and Systematic Investment Plans for free.
Other than the above-mentioned features, Groww also facilitates you to shortlist mutual funds, stocks, and other assets that are based on category. Technical charts, indicators, and additional tools are other features that help you monitor your trading performance. With the help of this app, As a trader, you can avail live share prices related to all companies. By referring this app to, you as well as your friend can earn Rs 100 each.
Installs 10M+ & Rating 4.4/5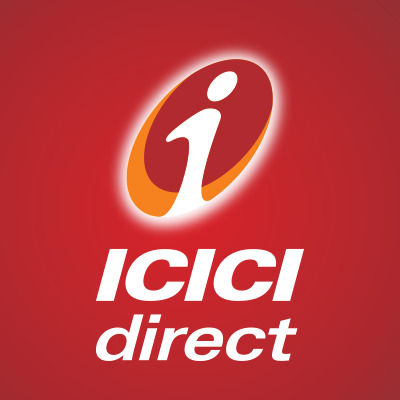 ICICI Direct has become one of the top trading apps in India to earn money as it helps stock traders with the help of its multiple features. Its multiple features include reporting, grid view, charting, maximum gains, and losses.
The heat maps one of the features of this app aid you to assess complex charts and trade directly. By creating an account in ICICI Direct easily, you can start trading financial instruments. Trading in the New Fund Offers is easy. Multiple watchlists of 50 stocks each can be added to monitor your performance. Its customized user interface and theme help the user to fulfill his requirements.
There are additional benefits for ICICI Bank customers. And the charges of this app are as follows: Rs 20 for interDay trade, 0.05% for equity futures, Rs 95 per Equity Options, and Rs 20 per currency order. You can avail of calling and trading for an additional Rs 20.
Installs 1M+ & Rating 2.6/5
7. Sharekhan

Sharkhan is the best and oldest trading platform in India for online traders. It facilitates beginners with advanced charts for market research and guidance. Having 20 lakh clients to its credit. As a Sharekhan trader, you get the facilities of accessing different financial products, advanced search and filtering options, multiple charting options, analytics, and fund transfer service. They also have managers who provide guidance, assistance, and support related to trade.
No minimum deposits are required on this app. You can learn about stocks and mutual funds for free. Through this app, you can trade only in India. It charges for equity delivery 10 paise per share, 0.50%, or Rs 16 per scrip, this is lower.
Installs 5M+ & Rating 3.9/5
8. Motilal Oswal Trading App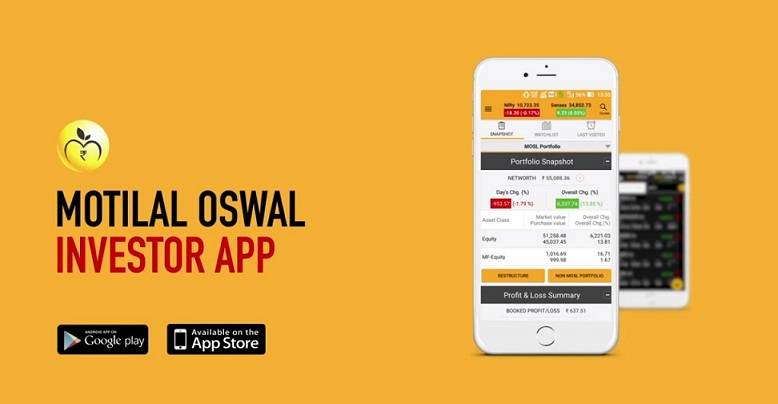 Motilal Oswal Trading App is considered one of the top trending trading apps in India to earn money. Through this app, you can trade in various segments such as mutual funds, life insurance, and gold without paperwork equity, IPOs, etc. With a remarkable network of branches and sub-brokers in above 17000 locations in India, They have become eminent stockbrokers. As a Motilal Oswal stock trader, you will be provided with access to their research papers stock scanner so that you can search for financial assets and learn about them.
Traders can order in bulk with a single click and get order' snapshots, positions, and limits. However, there are charges of Rs 1000 for an account opening. You are not allowed to trade international stock. Charges for equity trades are 0.50%. Intraday at 0.05%. Currency at Rs 20 per lot.
Installs 1M+ & Rating 3.4/5
9. FYERS Markets

FYERS is also one of the best discount broker apps based in Bangalore. the trading app with real money. If you are its trader, it will get you more than 20 years of EOD data for your best decision. In order to help its stock traders, FYERS provides you access to analytics of 60 + technical indicators, nine months of historical InterDay charts, a watchlist, and high-level security to ensure speedy execution.
Moreover, you will have access to advanced charts and exchange updates for free. The list of FYERS Market charges is as follows: no brokerages of equity delivery. But, you will have to pay for IntraDay, futures, and options Rs 20 per order.
Installs 500K+ & Rating 4.3/5
10. Edelweiss Broking

Edelweiss Broking Limited is well-known as a Mumbai-based trading company that helps traders by providing services such as financial services, broking services, and investment advisories. After logging in to the app, you can access their research when you want to trade.
With the help of this app, traders can avail benefits of many features such as live streaming of stock prices, an adjustable watchlist of 100 stocks, multiple technical charging along with above 80 indicators, a dedicated IPO section that displays all upcoming IPOs, and research suggestions. It allows you to invest in mutual funds.
Other services such as relationship managers and add-on services like portfolio management services are available. It charges Rs 10 for InterDay trading, options, and futures.
Installs 1M+ & Rating 4.8/5
11. Axis Direct App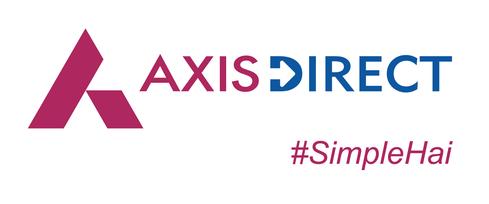 Axis Direct App is a subsidiary of Axis Bank Limited that offers financial services and solutions to newcomers and professionals. It lets you trade in many segments including currency trading, equity, and IPO. It also provides NSE, BSE, MSEI, and MCX-SX subscriptions.
Features of this app are real-time streaming of different asset prices, news updates, and technical and analytical tools in order to make trading more efficient. In order to help users, it has a voice command feature to perform trading. As there is an integration between banks and Demat accounts that's why this app is good for Axis bank customers. Now let's talk about its charges 0.50% for Equity delivery, 0.05% for Equity Intraday, and 0.05% for Equity future: 0.05%.
Installs 1M+ & Rating 3.5/5
12. 5 Paisa App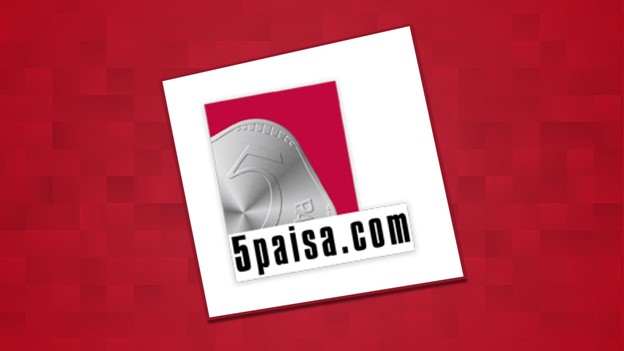 5- Paisa App is also an online trading app that allows you to invest in insurance, gold, stocks, IPO, SIP, and US stocks and get loans. With the help of this app, you can monitor the real-time chart, Nifty 50, and Sensex simultaneously. The margin calculator tab of the app lets you review all the stocks in which you have invested.
Through the price alert option features of the app, you can sell supplies at the best time. This app includes research and advisory products such as screeners and sensible. However, the minimum price to maintain this app is Rs 100. By referring this app to, money can be earned. You get Rs 500 for your first referral.
Installs 10M+ & Rating 4.3/5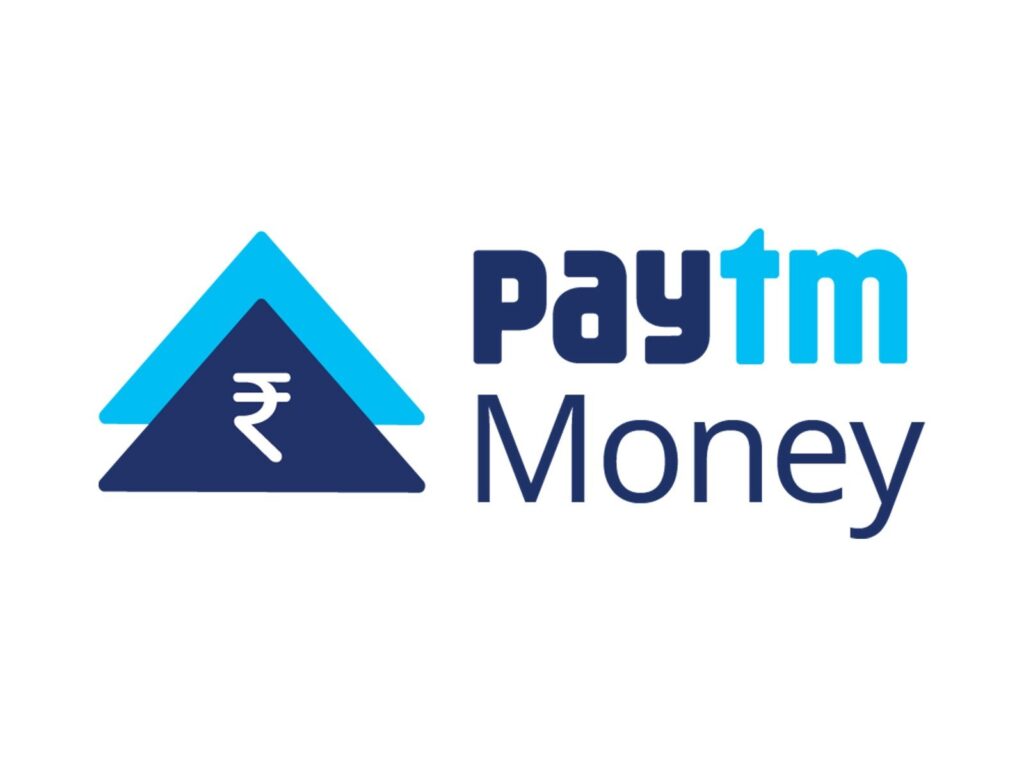 Paytm Money works as an Investment advisor offering investment execution and advisory services. Investment can be started with the help of this app with no paperwork, digital KYC, automated payments, and up-to-date portfolios. To help its customers, they offer stock market insights so that they are able to make the best decision.
Paytm Money allows you to open a Demat account for free and then you can invest in stocks, IPO, NPS, mutual funds, F&O, etc. No charges for account maintenance. But there are charges for F&O of Rs 10 Per order.
Installs 10M+ & Rating 4.1/5
14. Choice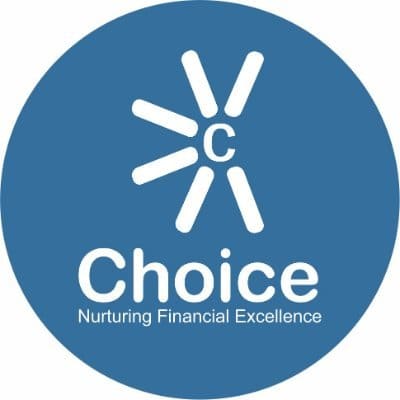 The choice is an online trading app that is best for Smooth Online Equity Stock Trading. Through this app, you can trade in equities at NSE and BSE- the major Indian stock exchanges. Choice provides a local number to its investor. With the help of this number, they can trade in equities directly with the help of its network of dealers who are situated in the city they belong to. It also provides investment suggestions to its traders to help them get the maximum profit.
You can trade by placing market orders or limiting orders. It allows its traders to invest in Exchange Traded Funds. It also generates research reports daily to help investors make better decisions. This app is free to use. You can trade at a rate as low as 2 paise.
Android Rating: 3.5/5, Android Downloads: 500K + & iOS Rating: 4/5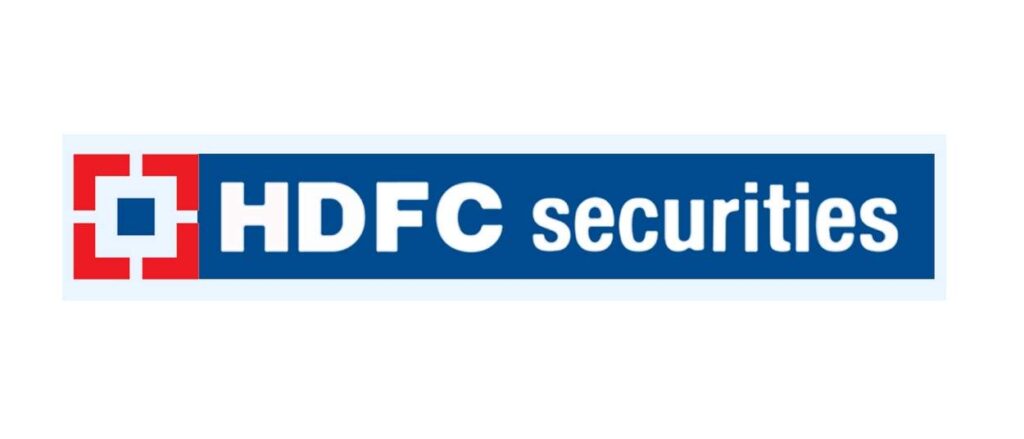 HDFC Securities is the Best trading app for trading in global stocks and digital gold. It has been offering smart ways of trading to its investors like checking the best price for your buying and selling order. The top features of this app include trading in equities, mutual funds, derivatives, currency, commodities, IPO, and digital gold. It allows inverters to trade in Global stocks. To help traders make investment strategies it provides market commentary and periodic reports.
HDFC Securities is a good choice for those who want to make investments in Global stocks or digital gold. Moreover, you can get a 3-in-1 account like a savings account, trading account, and Demat account with HDFC.
The Price for Resident Indians:
0.50% or minimum Rs 25 brokerage charges for equity delivery.
0.05% or minimum Rs 25 brokerage charges for equity Intraday and Futures.
The Price for NRIs:
0.75% or minimum Rs 25 brokerage charges on delivery trade.
Android Ratings: 4.3/5 stars, Android Downloads: 10 Lakh + & iOS Ratings: 3.7/5 stars
16. Stock Edge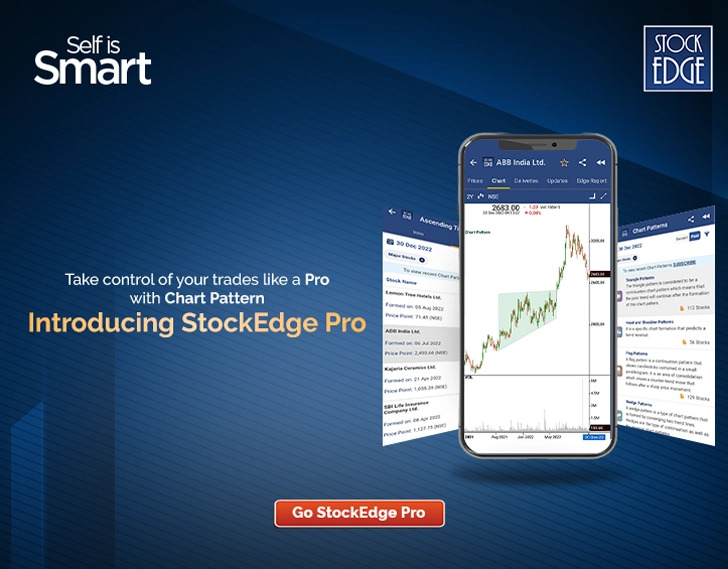 Stock Edge is one of the best-leading trading platforms for stock market analytics having over 20 Lakh clients. It helps you by providing you with the best investment strategies based on your financial objectives. The top features of this app such as you will get research and analysis of 5000+ stocks, Advanced charts in order to study recent market trends, online training, and webinar for investors.
Stock Edges provides you with some accurate research and analytics and advanced scanning features to help you check the stocks based on your goals. A free version is also available for the investor.
Pricing
There are 3 price plans for Stock Edge:
StockEdge Premium: Rs 399 per month
StockEdge Analyst: Rs 999 per month
StockEdge Club: Rs 1499 per month
Android Ratings: 4.4/5 stars, Android Downloads: 10 Lakh + & iOS Ratings: 4.4/5 stars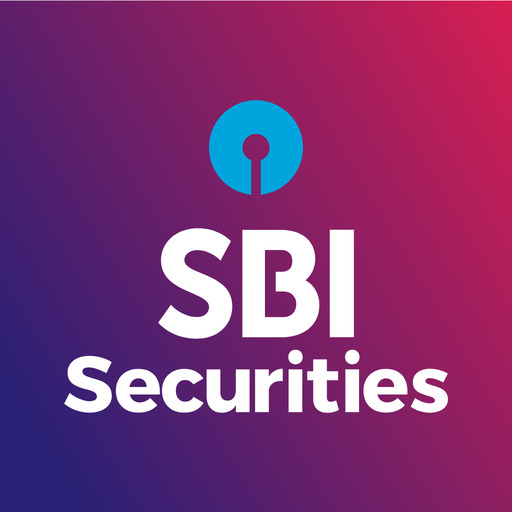 SBI is one of the trusted banks and most of us have a bank account with SBI. SBI is also providing an online investment platform for traders. It is doing it with the help of its online trading app called SBI Securities. You can start investing by opening your Demat and trading account. In this app, there are many investment options such as equity, derivatives, mutual funds, ETFs, insurance, fixed income, IPO, loans, etc. SBI Securities is the best option to earn money online without investment for students.
According to its referral policy, you can earn up to Rs 750 vouchers by referring SBI Securities to a new user.
18. Kotak Stock Trader Mobile App

Kotak Stock Trader Mobile App is one of the trading apps which is immensely being used in India for trading purposes. This app supports iOS and Android platforms offering great features for today's investors and traders. The top features of the Kotak Stock Trader App provide are such as it helps you create a watchlist to track the movement of particular stocks, smooth access to the available funds and margin balance, many layers of security, etc. The app trusted online money-making sites without investment.
More features are real-time streaming of the market, get live quotes, intraday charts, and tips.
Android Rating: 4/5 stars, IOS Rating: 5/5 stars & App Downloads: 10 Lakh +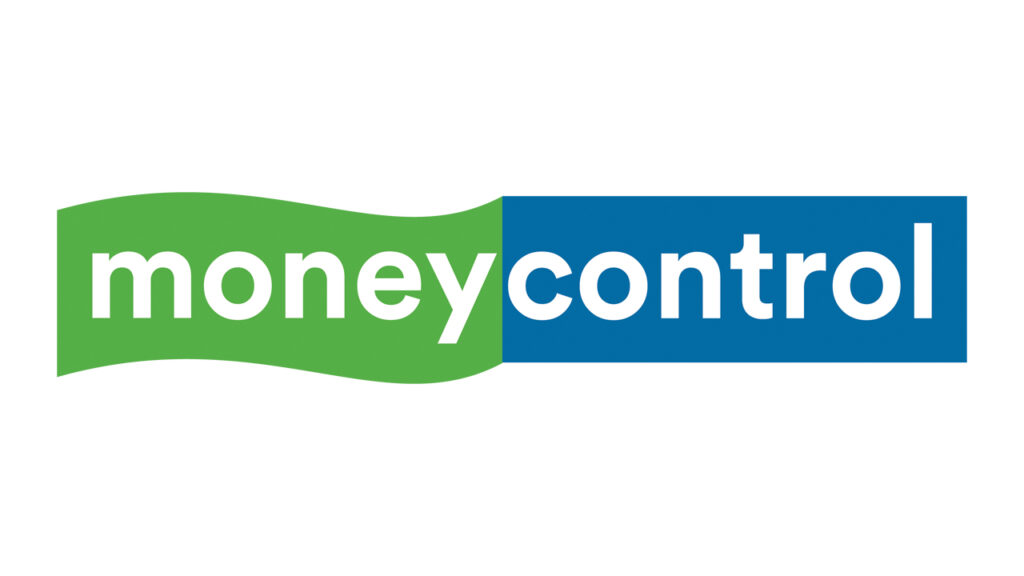 As far as the Money control app is concerned it is one of the popular apps for the Indian Stock market. It provides you with all the features of a comprehensive stock market app. With the help of this app, you can view real-time streaming of CNBC-TV18 (English), CNBC AWAAZ (Hindi), CNBC BAJAR (Gujarati), and CNBC PRIME HD. This is a free trading app without investment.
20. Stock Watch: BSE / NSE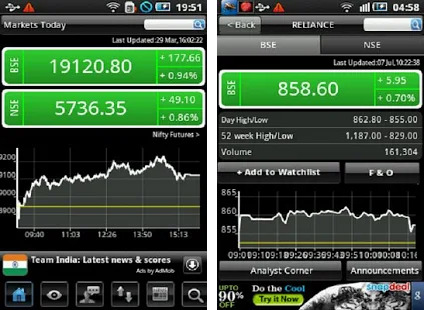 Besides the common features, the Stock Watch: BSE / NSE app (discontinued) helps you keep track of major fund houses and analyst views on a particular stock. Through this app, You can learn about their current position, changes in their recommendations over 90 days, and the consensus position. Online earn money without investment in Indian Rupee.
Conclusion
The best stock trading apps allow you to buy and sell stocks. These apps allow you to research investments and track your portfolio easily. If you are an investor and looking for the best trading app in India to make money, the information about the apps and their features provided above will definitely assist you in making the best decision. You can easily start trading whichever apps suits you from your tablet or smartphone.