Top 20
20 Best Restaurants in Dehradun
Dehradun, the capital city of the Indian state of Uttarakhand offers some of the finest restaurants and plenty of delicious treats on the menu. The sprawling city of Dehradun attracts a large number of localities and national and foreign tourists every year. Thus, to cater to the needs of the tourists and the people residing here, the city is adorned with several hotels, restaurants, bistros, and fast food stalls on the streets.
From North Indian to South Indian and intercontinental cuisines, and lots more, these restaurants and bistros in Dehradun serve all kinds of light snacks and meals to satisfy everyone's taste.
Here's a list of the best restaurants in Dehradun that one must visit, to savour the taste of Indian delicacies and mouth-watering cuisines from the world.
List of 20 Restaurants to Try Oriental & Intercontinental Savoury Treats in Dehradun
If you are visiting Dehradun, or perhaps, reside here, these are one of the twenty best restaurants in Dehradun you can step into and try out some of their delicacies.
1. BMG – All Day Dining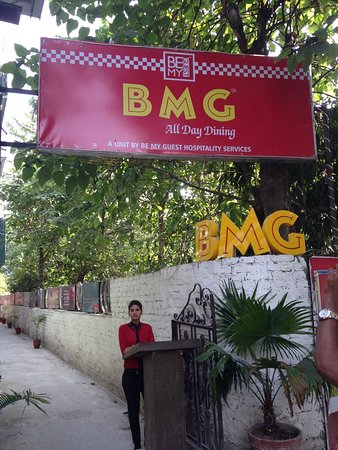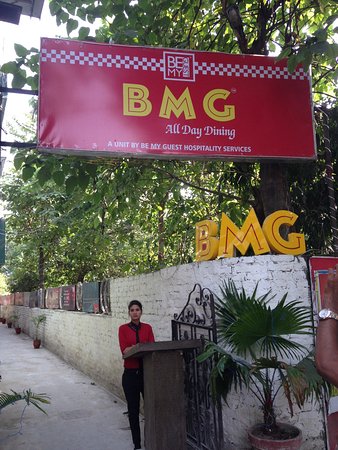 BMG, sort for Be My Guest is one of the fine restaurants in Dehradun if you are looking for decent places to eat with your loved ones. Set up amidst lush green surroundings, BMG offers a tranquil environment where you can spend quality time with your friends and family while savouring palatable North Indian and Chinese cuisines.
In the evening you can also enjoy live music. Most visitors note that the staff works efficiently. The service in this institution can be called pleasant. Prices are considered affordable here. In this restaurant, people can enjoy a calm atmosphere and beautiful decor.
2. Barbeque Nation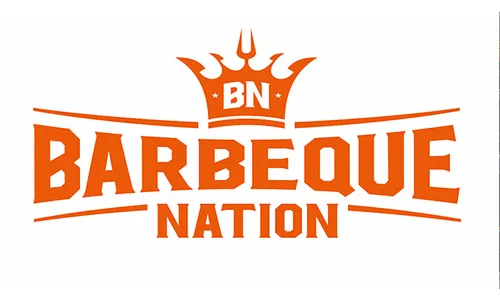 Barbeque Nation is an Indian cuisine restaurant located at Chaudhary Plaza in Rajpur Road, Dehradun. The foods served here are vegetarian and non-vegetarian along with a variety of desserts including vanilla ice cream, gulab jamun, kulfi and brownies etc. This restaurant offers North Indian, Mughlai and Chinese meals. The spectacular decor and calm atmosphere let customers feel relaxed here. It also renders food delivery services (within a limited distance).
The founders and promoters of Barbeque Nation restaurant currently owns and operates 138 outlets in India, 5 outlets in the UAE, 1 outlet in Malaysia, and 1 outlet in Oman, respectively.
3. Black Pepper Restaurant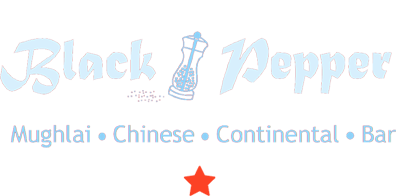 Mastering authentic Indian and Chinese cuisines, the Black Pepper restaurant in Dehradun is one of the top-rated restaurants in the city. It is perfect for celebrating an anniversary, a wedding or a birthday party. The cool & amazing staff welcomes guests all year round. If you want to enjoy the service, you should go to this place. Pay affordable prices for eating at this spot. The spectacular decor and cosy ambience let visitors feel relaxed here.
Any list of restaurants in Dehradun will be incomplete if Black Pepper is not included in it, not only because of its cuisine but also because of the exemplary atmosphere, extensive serving and extremely professional staff.
4. Domino's Pizza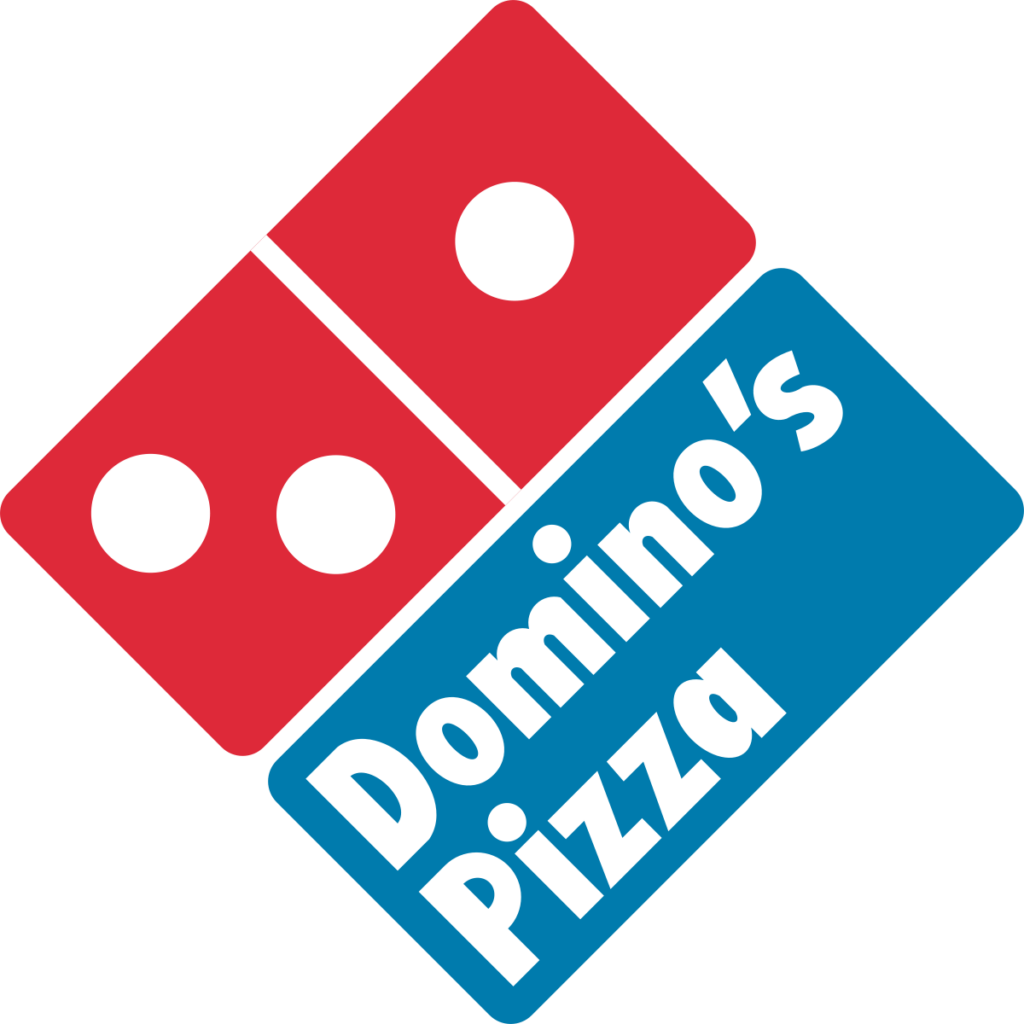 Domino's Pizza is a popular pizzeria having direct competition with Pizza Hut. Domino's pizzas are a choice of many, whether having them delivered at homes or visiting their outlets and enjoying the day munching on a variety of delicious pizzas, snacks and beverages. They also offer coupons and deals for new and existing customers that can get you the most from your meals.
Domino's Pizza operates several outlets in Dehradun. A few such locations include at Haridwar Bypass Road, Chakrata Road, Rajpur Road, Sahastradhara Road
5. Doon Darbar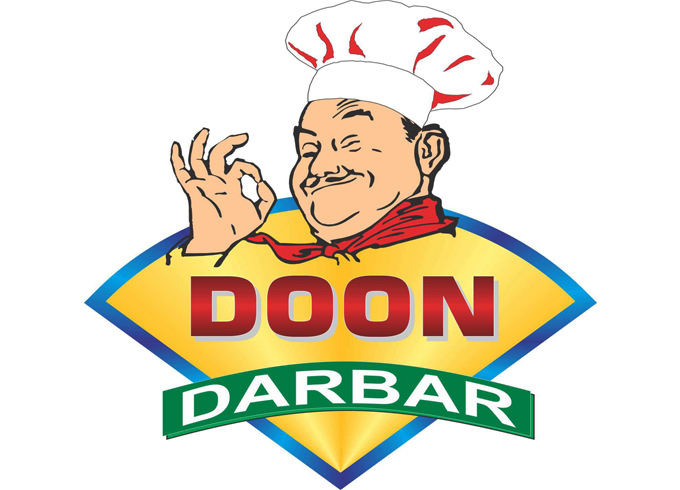 Doon Darbar is one of the popular restaurants in Dehradun, serving a variety of North Indian cuisine and Muglay cuisine. If you want to try Indian cuisine, take your chance and visit this place. Order good chicken kebabs, chicken roti and chicken biryani at this establishment when you find yourself nearby. In accordance with the opinion of the guests, the waiters offer delicious kulfi here. Most people believe that you can drink a good lassi in Doon Darbar.
Food delivery is a great advantage of this establishment. Most visitors note that the staff is attractive. Fast service is what customers agree with here. This place offers you fair prices for delicious dishes. There is also a quiet atmosphere here.
6. Flavours Restaurant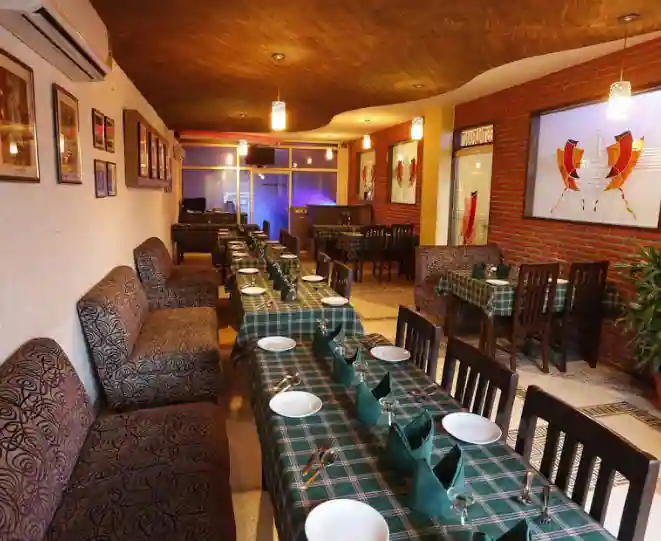 With a rustic atmosphere and elegant seating, the Flavours Restaurant is one of the best restaurants in Dehradun serving fine cuisine. Savour a wide range of dishes in a tranquil countryside setting, amidst the greenery of the Dehradun plains, accompanied by fine wines, and exotic beverages (alcohol and non-alcohol). It serves vegetarian and non-vegetarian meals.
The restaurant allow customers to organise birthday parties and small get-together celebrations.
7. KFC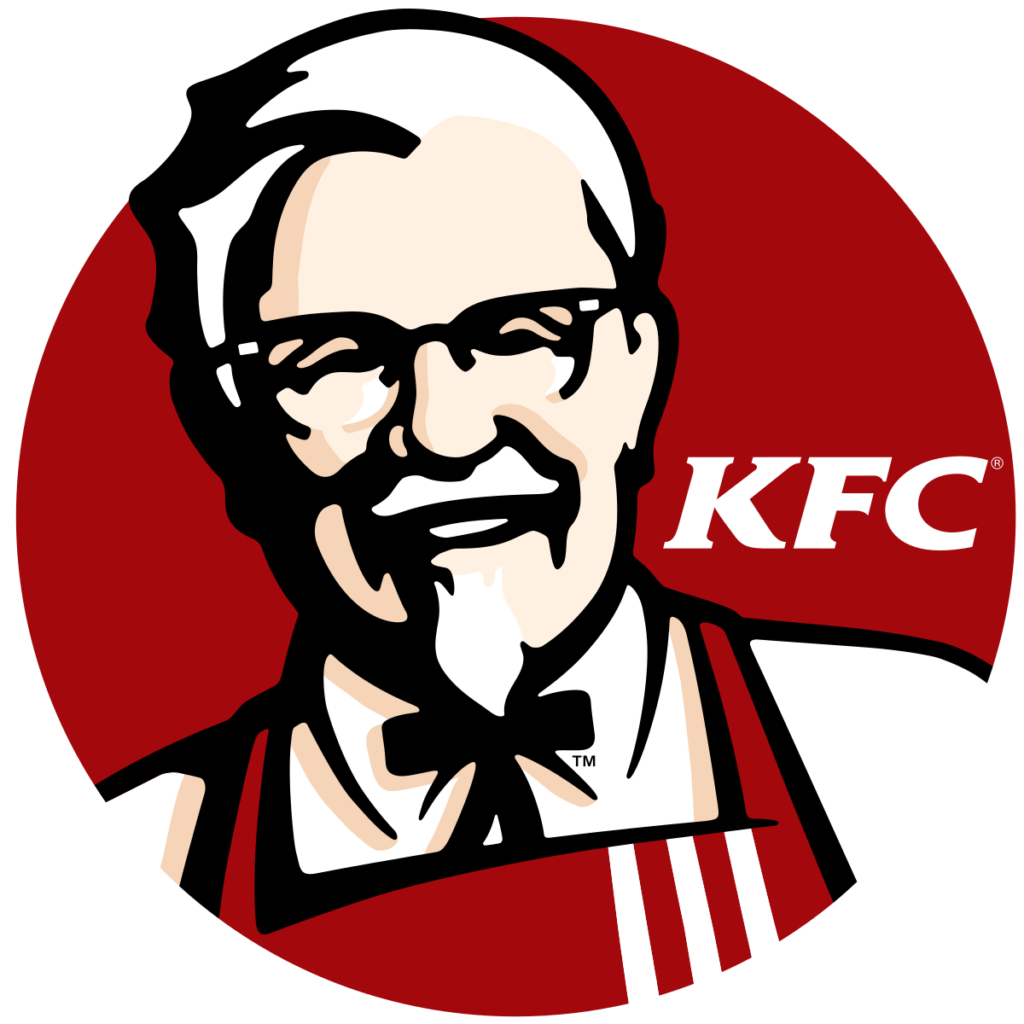 Kentucky Fried Chicken (KFC) has made its place in the hearts of many all over the world. However, the chain isn't limited to only serving fried chicken on their menu. KFC restaurant in Dehradun offers non-vegetarian meals, but also includes a lot of other items in both snacks and meals.
KFC restaurant in Dehradun has its outlets in Rajpur Road, Centrio Mall in Rabindranath Tagore Marg, Saharanpur Road (Subhash Nagar), Mussoorie Road (Kirsali Gaon), Chakrata Road (Adarsh Nagar), and Central Doon Niranjanpur, respectively.
8. Kalsang Restaurant & Cafe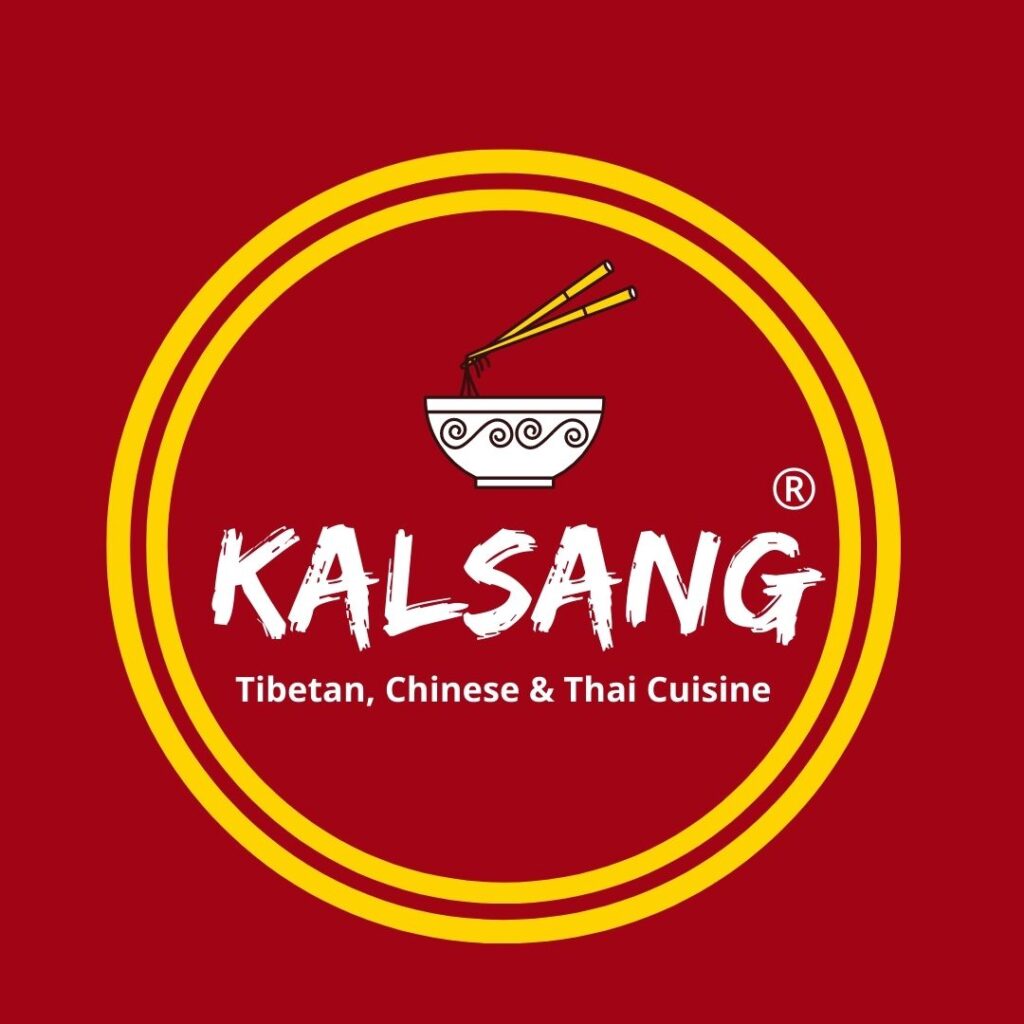 Kalsang Restaurant & Cafe is also popularly known as Kalsang Friends Corner, and it is a good restaurant in Dehradun designed to give you a perfect Tibetan, Thai and Chinese feel. The restaurant is setup in Dehradun, Mussoorie, New Delhi, Chandigarh, Ludhiana, Mohali and Pokhara (Nepal).
Here you can taste delicious Tibetan dishes, as well as Thai and Chinese cuisines. The restaurant is known not only for its delicacies, but also for excellent service. If you are looking for good vegetarian and non-veg restaurants in Dehradun that serve Tibetan, Chinese and Thai cuisines, then Kalsang would be your best pick. Its elaborate menu features numerous Tibetan, Thai and Chinese dishes which are prepared with different variations.
9. Muse Restaurant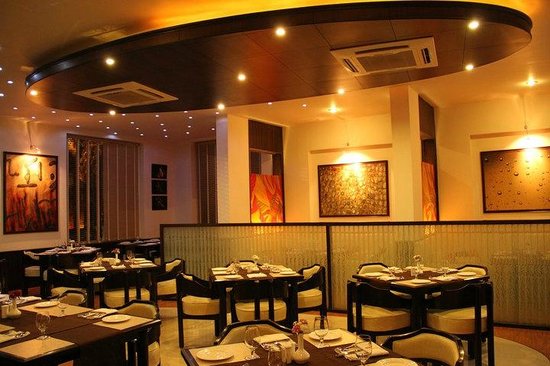 Located inside Hotel Inderlok at Rajpur Road, the Muse Restaurant and Bar is a fine dining restaurant known for its art of gourmet. The innovative kitchen of this elegant restaurant is run by extremely professional chefs who work to deliver the best quality food on the customers' tables.
Also, the sophisticated ambiance of the restaurant complements its family-style theme, making it one of the famous restaurants in Dehradun. The feature of this bar is serving perfectly cooked lasagna, soup and chicken breasts. It's nice to try good wine, too. The atmosphere of hospitality of the restaurant highly depends on the staff, that is hospitable here. Service at this place is something one can name spectacular. Prices are found attractive here.
10. Mussoorie Lights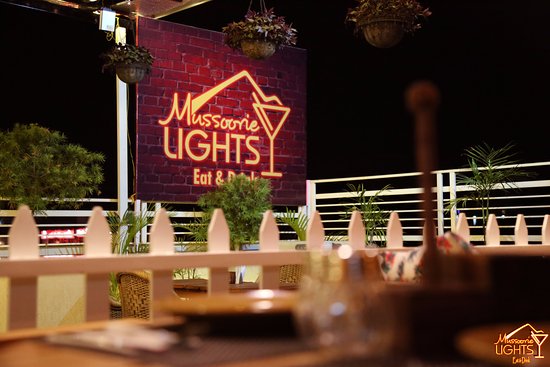 Located on the famous Rajpur road, Mussoorie Lights is one of the best places to eat in Dehradun for an exquisite rooftop dining experience. Here, you can taste Indian, Afghani, Italian and Mexican cuisines. The restaurant is located at Rajpur Road.
This restaurant is not only known for its lip-smacking food, but also for its exotic beverages on the menu, an opulent ambiance and serene location, and the enthralling view of the surrounding mountains. No doubt, Mussoorie Heights is one of the best open-air restaurants in Dehradun.
11. Orchard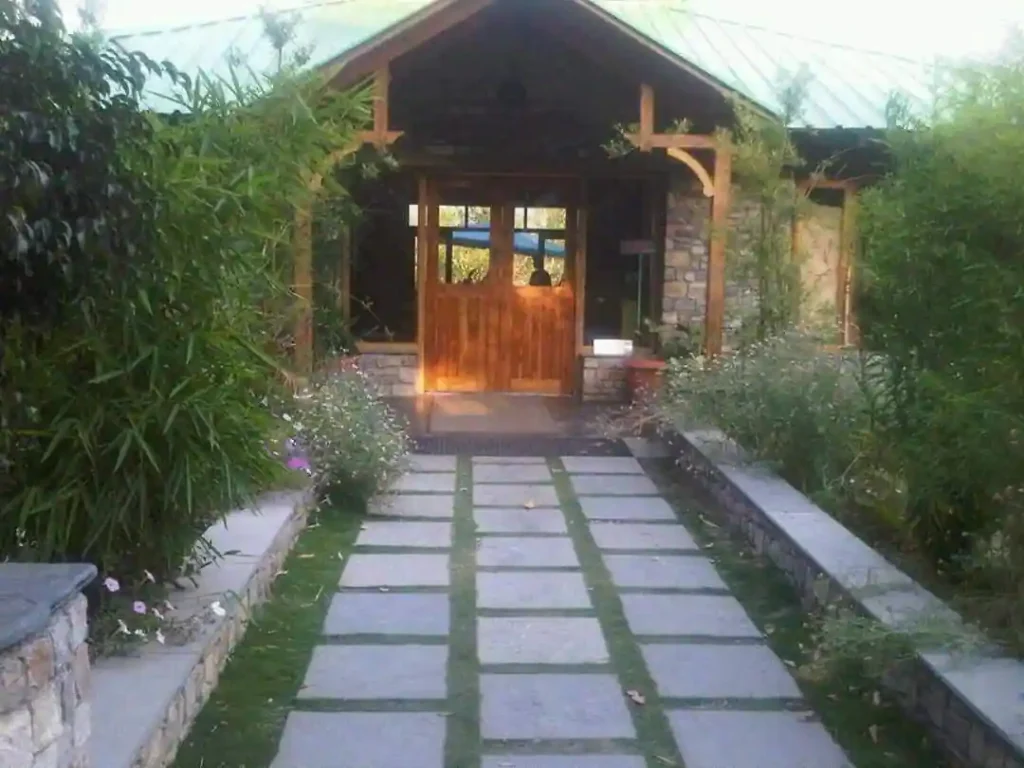 Orchard restaurant, located near MDDA Park in Dehradun, has its speciality in oriental cuisine. It serves a variety of Thai, Tibetan and Chinese dishes with both vegetarian and non-vegetarian options. You can try their chicken pizza, blueberry pie, passion fruit cheesecakes and blueberry dessert that will impress you at the first bite. They also serve beer, wine and cordial. You can also visit Orchard for great ice tea, cold coffee or lemonade.
The location of this place makes it easy to reach even during peak hours. Most users pointed out that the staff was kind. The spectacular service is something that guests appreciate here. Many people say that the prices of these dishes are fair. This place has a cool atmosphere and beautiful decoration.
12. Patio Terrace Restaurant & Bar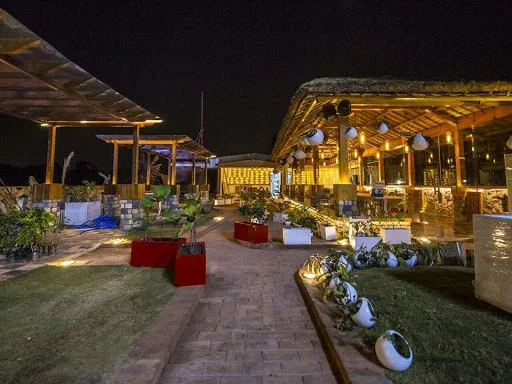 Patio Terrace is a rooftop restaurant and bar for dining and also renders home delivery service within a limited distance. This restaurant provides an enjoyable dining experience to customers, and their dishes are hearty and unforgettable. The speciality about this restaurant is that you can taste your way through their delicious and handcrafted menu, carefully curated with your taste buds in mind.
Aside from serving delicious meals, Patio Terrace restaurant also celebrates special theme-based days, such as Valentines Week, Wednesday Wings and Friday Cocktails. The restaurant is located in Rajpur Road.
13. Pizza Hut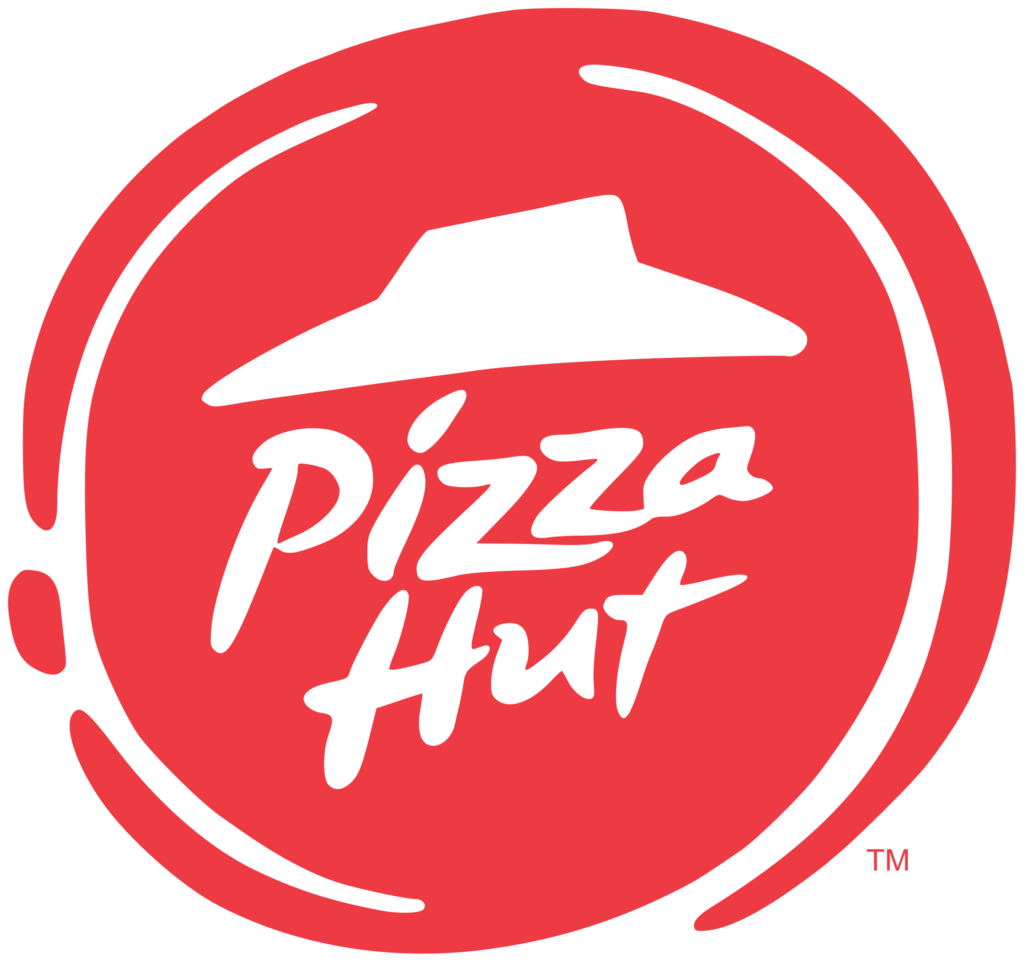 Pizza Hut in Dehradun is a great place for many who love to munch on delicious Italian pizzas that come in a variety of crusts and extra toppings. They serve vegetarian and non-vegetarian pizzas with a wide selection of toppings. Other than pizzas, you can try their garlic bread sticks, beverages and many more items on the menu. They also render takeaway and home delivery services (within a limited distance).
Pizza Hut has its outlets located in various cities throughout India. In Dehradun, you can visit their outlets in Rajpur Road and Haridwar Bypass Road.
14. Punjab Grill Restaurant & Bar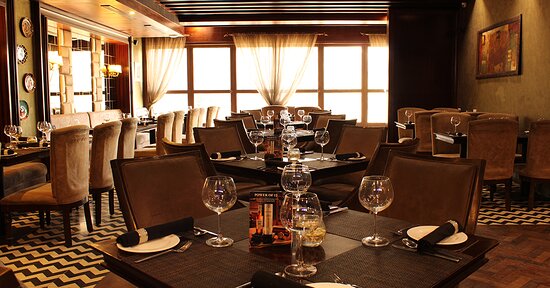 Punjab Grill Restaurant & Bar, a venture by Lite Bite Foods Pvt. Ltd., is popular for its North Indian, Mughlai, and Chinese cuisine as well as beverages (alcohol and non-alcohol). The foods served here are both vegetarian and non-vegetarian. The restaurant-cum-bar is situated at Jakhan, Rajpur Road, and thus, is easy to find. It is the ideal choice of folks with a hearty appetite.
In addition to being a restaurant and bar, the Punjab Grill also offers catering services and provide a banquet hall with buffet. This is ideal for hosting events such as private parties, birthdays, anniversaries, kitty party, family get-together, wedding reception party, reunions, luncheons, and other functions. The banquet hall can accommodate up to 150 guests.
15. Punjab Restaurant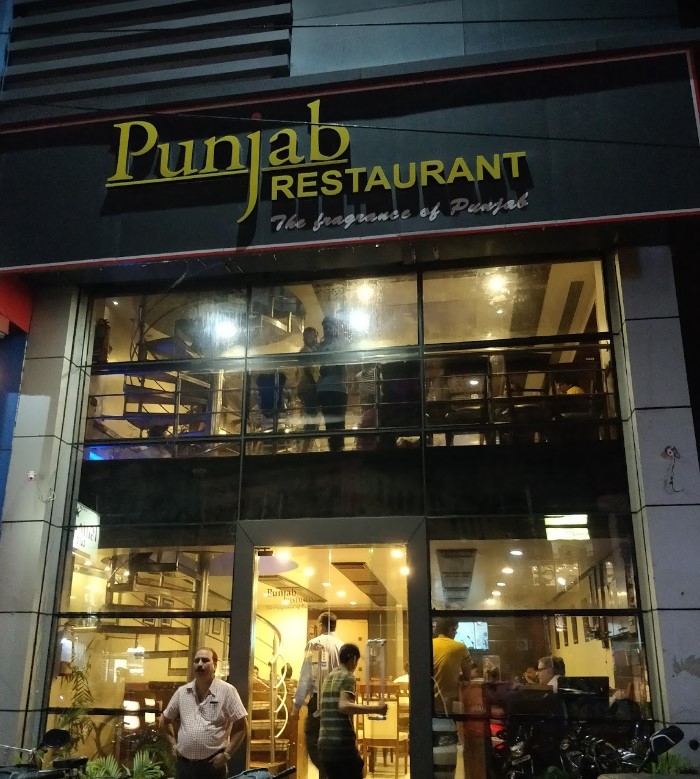 The Punjab Restaurant is known for its fine dining feel, and family-style ambiance. This popular restaurant serves the best North Indian and Chinese foods in town with different variations in the dishes without giving up on its authentic flavours.
Visiting this restaurant with a pleasant view of the Clock Tower in Rajpur Road will be a beautiful experience for customers. If you never happened to degust North Indian and Chinese cuisines, take your chance at Punjab Restaurant. They serve good Butter Chicken, Dal Makhani and Chicken Biryani that will impress you at the first bite.
16. South Indian Vibes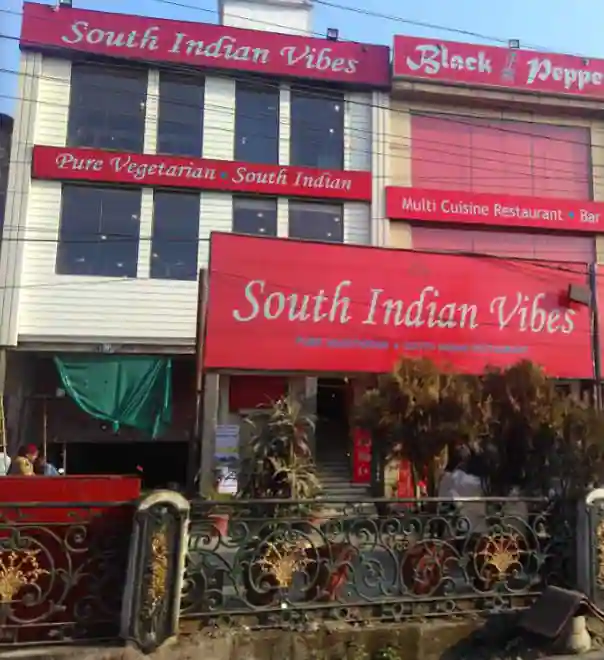 As the name suggest, South Indian Vibes restaurant is a great place to experience a variety of authentic South Indian vegetarian cuisine like Dosa, Idli, Sambhar, Vada, and many more items on their menu. The restaurant is located in Rajpur Road, Astley Hall.
It offers ample room and can fit it more than a hundred guests at one time. Be it a couple or a family dinner, a huge get-together, birthday or a kitty party etc., the restaurant offers you the perfect arrangement for every occasion and even customise it to your delight.
17. The Tavern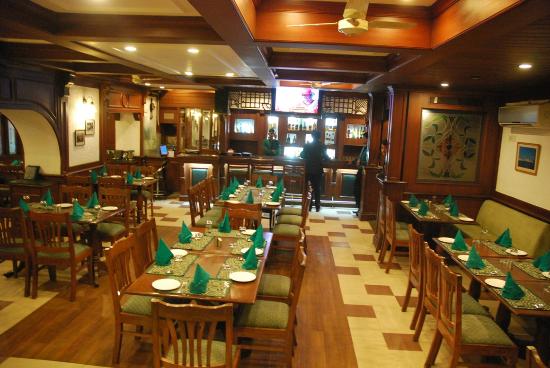 The Tavern is a restaurant and bar located on the property of Brentwood Hotels & Resorts at Crossroads Mall, Chironwali. Overlooking The Mall road, it is one of the most extravagant restaurants in Dehradun that features an extensive bar, live music, a rustic ambiance, and of course delicious food.
You can have tasty paneer, mushrooms and spaghetti at this restaurant. It's time to degust delicious beer or good wine. Great juice, coffee or tea are waiting for you at The Tavern. Musicians perform live music in the evening. The well-trained staff welcomes visitors all year round. This place is notable for its prompt service.
18. The Terrace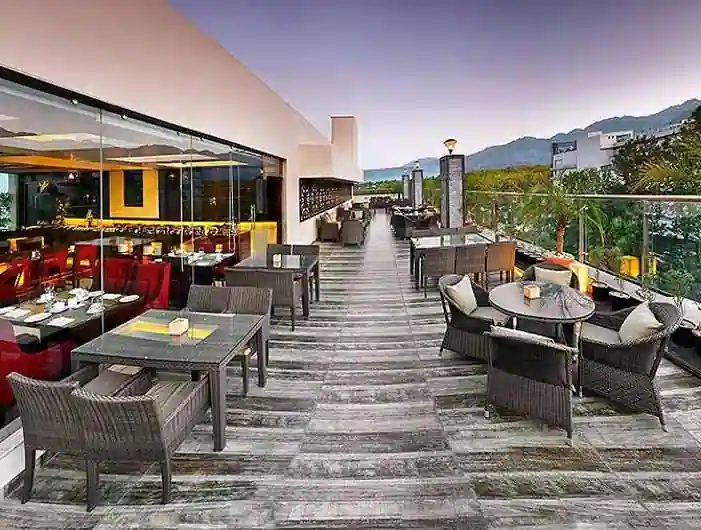 The Terrace restaurant in Dehradun serves North Indian, Chinese and Italian cuisines with both vegetarian and non-vegetarian options. In addition to its multi-cuisine offerings, the restaurant also hosts live music that customers can enjoy while dining. The Terrace is part of the Four Points by Sheraton Hotel in Dehradun.
The restaurant offers nice ambience and convenient seating both indoor and outdoor. The outdoor seating offers nice view of Dehradun town as well as distant Mussoorie hills.
19. Town Table Restaurant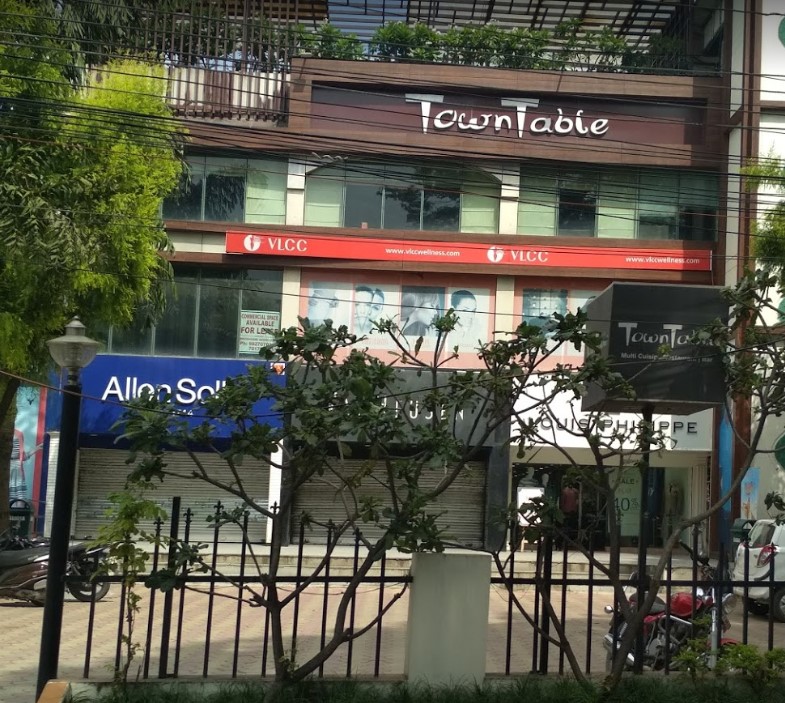 Town Table is one of the best vegetarian restaurants in Dehradun. Even though this restaurant is not amongst the top pure veg restaurants in Dehradun, it is still known for its wide, and delicious variety of vegetarian dishes. In addition, its exquisite atmosphere makes it an ideal place to have dinner with friends and family.
This restaurant provides good ice cream. Here you can have beer, liquor or wine. Based on the guests' opinions, their coffee is great. Food delivery is a big plus of the Town Table restaurant. The courteous staff at this place can demonstrate how much they like their guests. Fast service is what these restaurant owners care about.
20. Y Cafe and Restaurant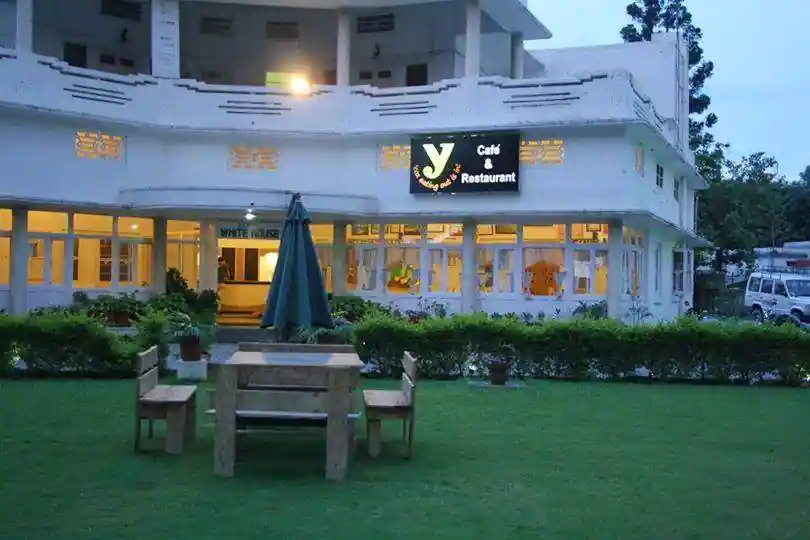 With a casual dining setting, Y Cafe and Restaurant is one of the best restaurants in Dehradun to hang out with your best friends. This cafe is famous for its live music conferences, elegant atmosphere and limited but delicious food.
It is also a good place to be alone. People can enjoy some light snacks while drinking a cup of coffee and reading their collection of novels peacefully. So, if you want to find a cafe in Dehradun where you can enjoy live music, this is where you are going.
Conclusion
If you're looking for restaurants in Dehradun that offer oriental and intercontinental delicious cuisines, these above-mentioned picks will give you a whole new experience.