Top 20
Top 20 Shopping Malls in Dehradun
Searching for the best shopping malls in Dehradun, the capital city of Uttarakhand in India, isn't tedious at all. The city has many established and start-up malls that sell various kinds of products – from apparel to household items, groceries, toys, etc. Also, visitors can feast on a wide range of savouries while shopping at shopping centres in and around Dehradun city.
Shopping Centres vs Retail Stores
While retail stores may be limited to selling fewer essential products, shopping centres on the other hand, are built to provide consumers with a plethora of department stores under one roof, and for all age groups. In addition, most shopping centres in and around Dehradun city offer discounted sales on products, including during festivals and end-of-season sales, etc. Thus, consumers are given the opportunity to make the most of their shopping experience at shopping malls in the region.
Dehradun is famous for its shopping market. Some of its popular markets are Raipur Road, Paltan Bazaar, and Astley Hall, to name a few. In recent years, several more shopping centres have opened, which have totally reclassified the shopping experience in the city.
A few shopping malls in Dehradun may also include a play zone for kids, a cinema for movie-goers, cafes, restaurants and novelty stores etc.
List of 20 Popular Shopping Malls in Dehradun, Uttarakhand for All Your Shopping, Entertainment & Food Needs
The following is a sorted list of twenty popular shopping centres which you can find in the heart of Dehradun city, whether you reside here or are visiting the place during your holidays.
1. Big Bazaar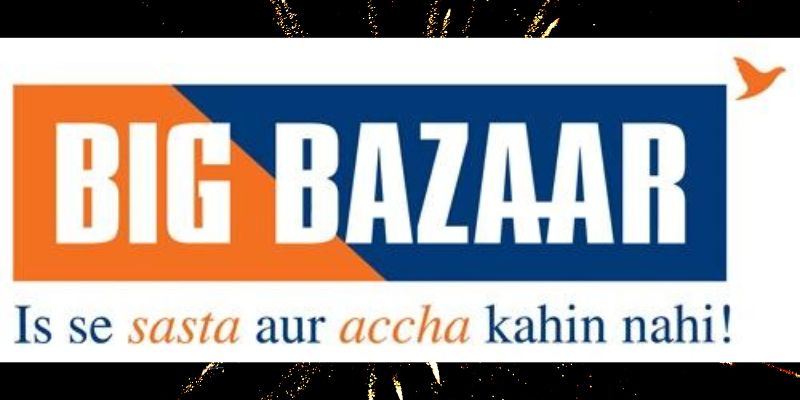 Location(s): Kapoor Tower, Rajpur Road / City Junction Mall, Clement Town, Haridwar Bypass Road
Big Bazaar is one the biggest shopping destination in Dehradun, Uttarakhand, where the shop centric can buy all kinds of goods and commodities at discounted prices. Having a chain of shopping markets flourishing in Dehradun, Big Bazaar has become quite popular for its quality products that are available at a cheap price.
Under the Future Group established in 2001, Big Bazaar operates a large supermarket that provides daily necessities and general merchandise, such as fixtures, furniture, crockery, tableware, sports, commodities, electronic products, books, toys, footwear, men's and women's clothing, accessories, stationery, fruits and vegetables, etc., The price is reasonable. Big Bazaar has 214 stores in 90 cities in India.
2. Centrio Mall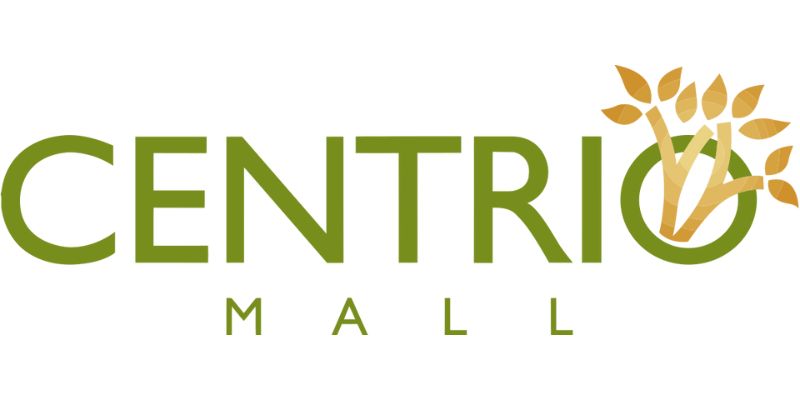 Location: Rabindranath Tagore Marg, New Cantt Road
Centrio Mall is a newly inaugurated shopping centre in Dehradun. The mall has been beautifully constructed to offer a memorable experience for visitors and tourists. The mall's exterior is as open as it gets, and it has a variety of high-end eateries and cafes in the city. There are parking arrangements for vehicles, too.
Centrio Mall has more than 100 top brands will be available, including Shoppers Stop, Starbucks, Smoke House Deli, Caratlane, Marks & Spencer, Time Zone Family Entertainment Center, and an all-screen PVR five-screen multiplex, fitness clubs as well as a variety of restaurants and entertainment choices.
3. City Junction Mall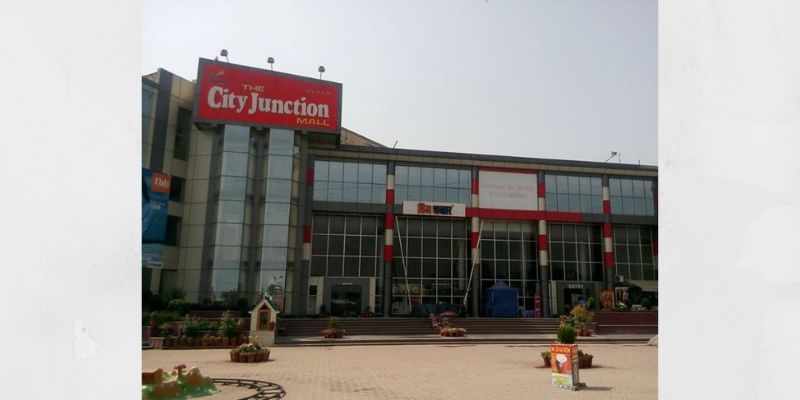 Location: ISBT, Haridwar Bypass Road
City Junction Mall is famous for its multiplex – Glitz Cinemas and the very popular departmental store, the Big Bazaar. Besides this, the City Junction Mall also has many fine dining restaurants and fast food joints, along with some of the most popular lifestyle brands. Having some famous shopping brands, restaurants and Glitz Cinema, the City Junction Mall offers a lot of options to visitors.
City Junction Mall is located near ISBT Dehradun, Haridwar Bypass Road.
4. Crossroads Mall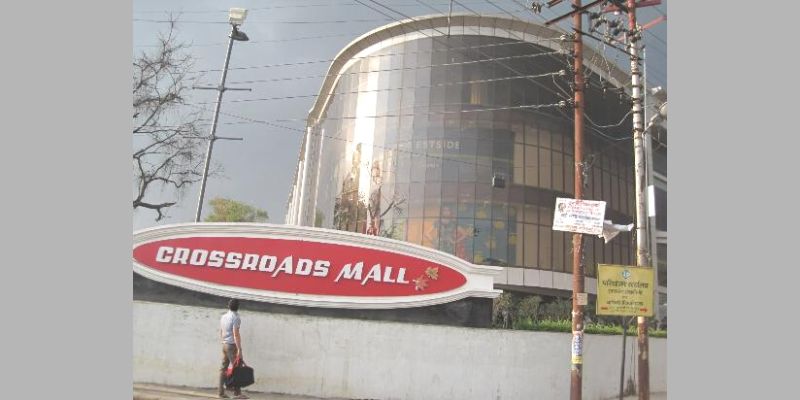 Location: Old Survey Road, Chironwali, Near Uttarakhand Secretariat Building
Crossroads Mall in Dehradun is a famous go-to destination for shoppers and food connoisseurs, looking for the best places to eat and shop in the city. This well-known shopping hub has outgrown not only as a shopping mall but as a leisure destination to shop, eat, and hang around with friends.
The shopping centre has several restaurants, ice cream shops and coffee shops where you can sit down and sip a hot drink from your favourite appetizer. Here you can find more than 50 luxury, high-end and high-street brands that attract their potential buyers with amazing window displays. If you like fashion but are broke the hell, then you can keep the store updated with today's fashion.
Crossroads Mall is situated at Old Survey Road, Kandholi, Chironwali, opposite Sunburn Bistro in Dehradun.
5. Doon Square Mall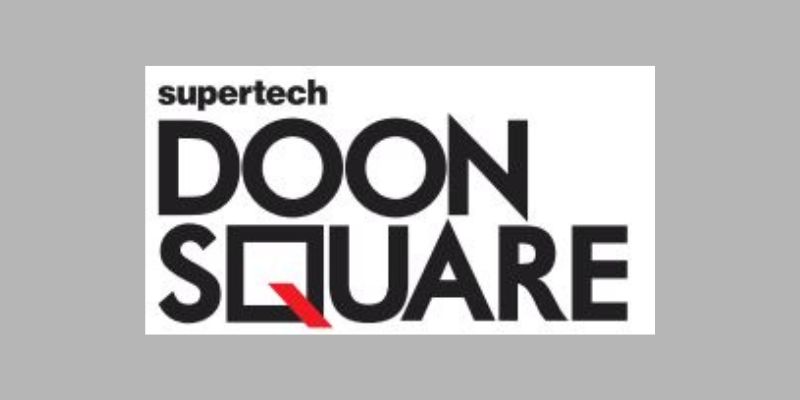 Location: Doon IT Park, Govind Vihar, Sahastradhara Road
Doon Square Mall in Dehradun is a creation of Supertech Limited. The shopping centre is surrounded by a residential project and an IT park. It is a convenient mall for many people's basic and luxury needs. Doon Square Mall also has a Multiplex Cinema and hyper stores.
6. Mall of India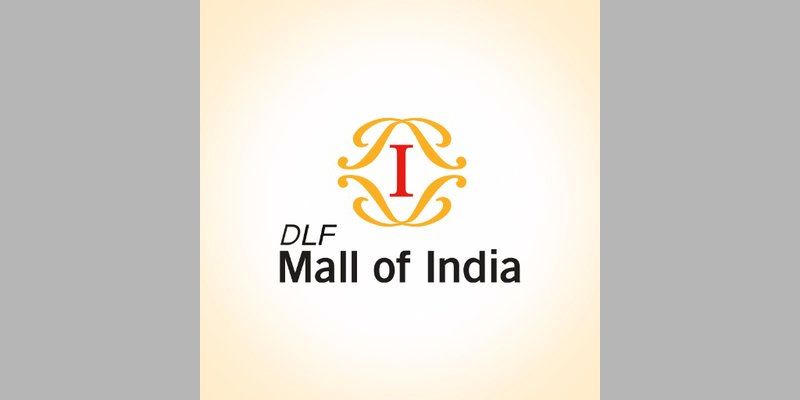 Location: NH58 (Kalka-Shimla Rd), Dehradun
Mall of India is located at NH58 (Kalka-Shimla Rd). It is one of the largest shopping malls in Dehradun and also one of the most popular shopping hubs. This shopping centre has a lot to offer its customers. There are many different stores at this mall including retail shops like Zara, JCPenney and others which sell clothes and accessories for men and women as well as food items, like Pizza Hut and Burger King etc., which serve burgers and many other snacks.
All these stores are open 24/7 for convenience. So, if you want something from midnight onwards, then this place will be perfect for you.
7. Pacific Mall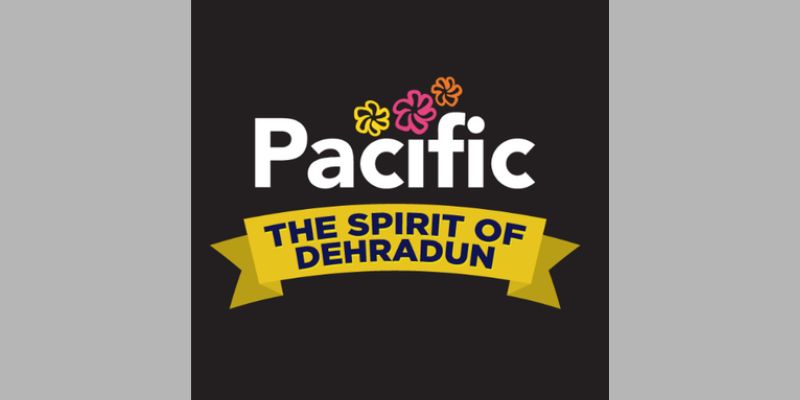 Location: Jakhan, Rajpur Road
The Pacific Mall is undoubtedly one of the best and the most popular shopping centre in Dehradun. It is the hub for fashion, beauty, and entertainment. This mall also hosts some of the major lifestyle brands that are homemade as well as international brands from around the world. It features over 175 brands and also offers a lip-smacking treat at its food court, where you can find various food and beverage options. It is the best and most popular shopping mall in Dehradun.
At Pacific Mall Dehradun, you can find many stores like Revlon, and famous speciality stores like Store 99, which have turned out to be a hit. And, if you are a movie-goer, you can watch your favourite movies at the PVR which runs the latest flicks at different hours. There's also a food court at the PVR from where you can buy snacks and refreshments.
Pacific Mall is situated on Rajpur road and stands opposite to the famous Scholar's Home School in Dehradun.
8. Parsvnath Eleganza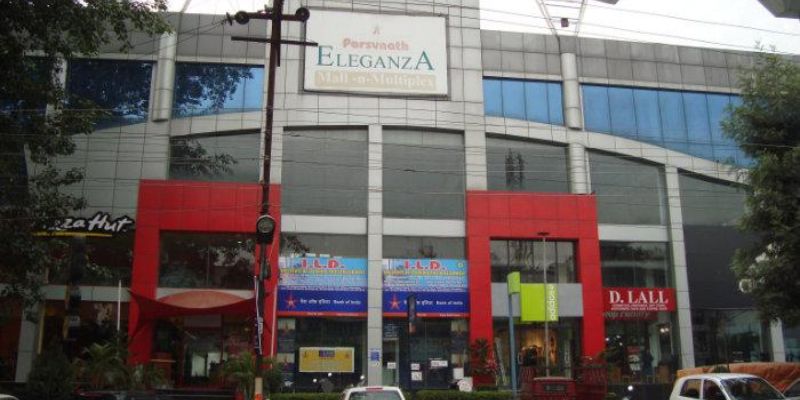 Location: Rajpur Road, Near RTO Office
Parsvnath Eleganza, also commonly known as Silvercity Mall is a lavish mall in Dehradun with gorgeous interiors. This mall features brands such as Puma, Reebok, Titan, and many more. It is also a gourmet paradise as it has a lot to offer. It is home to the famous cinema, Silver City Multiplex as well.
Connoisseurs with good taste can get complete entertainment at Parsvnath Eleganza. Multi-cuisine restaurants and shops mean that you can taste his/her favorite dishes in the same place. Whether it'chaat' or ice cream or other interesting food options. 4-screen multiplexing provides entertainment and the latest blockbusters. The state-of-the-art audio system, high-quality images and luxurious seats will increase the fun of watching movies.
9. Pentagon Mall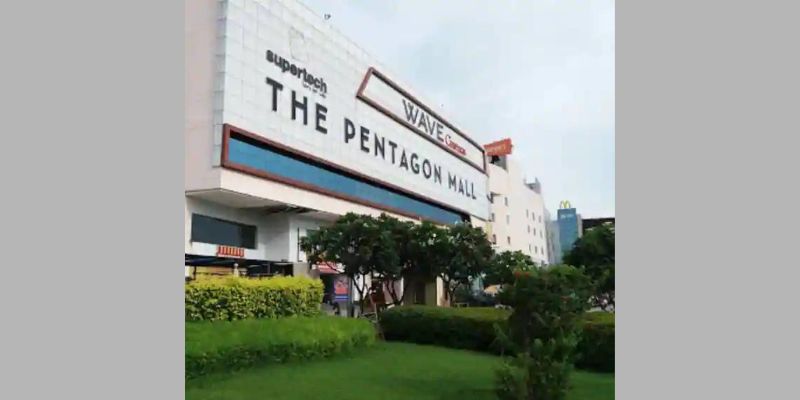 Location: SIDCUL Campus, New Haridwar, Uttarakhand
Pentagon Mall is the most popular mall situated on the SIDCUL campus in New Haridwar. It is the largest shopping centre in the entire state when it comes to its expenses. It also has a grand multiplex called Wave Multiplex, which is the centre of attraction in itself. A vast food court with multi-cuisine outlets is available in Pentagon Mall. It's a first in Uttarakhand, with fine dining restaurants to suit all tastes.
Some of the biggest brands like McDonald's, Reliance Footprints, Bikanervala, DLF AVE, NUE, Wave Cinemas, Ritu Wears, Big Life, Woodland, Spencers and Reliance Trends etc., have their franchises inside the Pentagon Mall. It has gaming zones as well as other sporting arcades.
10. Reliance Market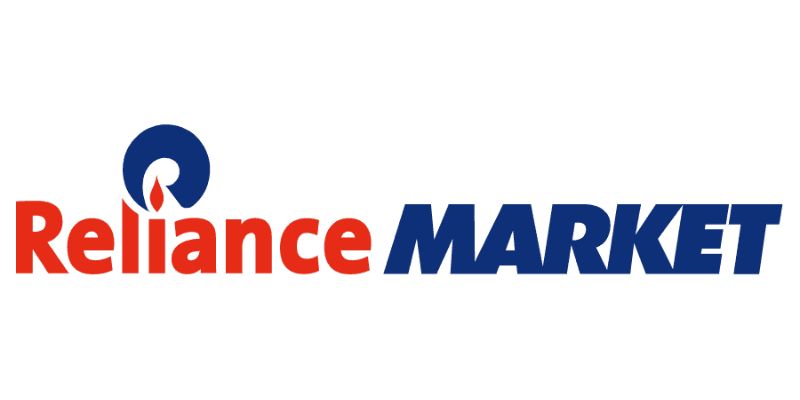 Location: General Mahadev Singh Rd, Niranjanpur, Near Rohan Motors
Reliance Market is one of Dehradun's well-known chains of supermarkets owned by Reliance's group of companies. Customers can look for shop several commodities including Noodles, Juices, Biscuits, Snacks, Soap, Masala, Beauty Products, Packed Food, Personal Care, Pooja Needs, Pasta, Paste, Shampoo, Desserts, Pickles, Chocolates, Vegetables, Maggie, Conditioner, Sauce, Jam, Cookies, Rice, Cleaning, Flour, Face Creams, Washing Powder, Milkshakes, Oil and Diet Foods etc.
It's a good place to get your daily necessities and groceries from a variety of stores all under one roof. Aside from that, you can get some electronic and household products at reasonable prices. Reliance Market provides the best products at the best prices. The supermarket delivers a world-class shopping atmosphere and unparalleled customer service. Reliance Market is among the biggest supermarkets in Dehradun city.
11. The Great India Place Mall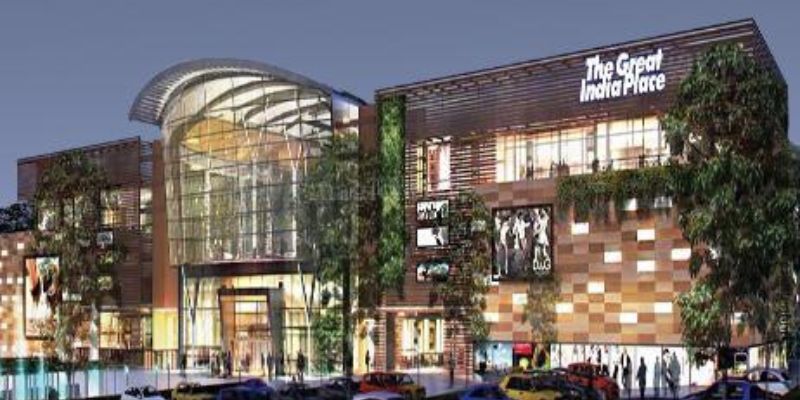 Location: Sahastradhara Road
The Great India Place (TGIP) Mall is one of the biggest malls in India with its chains situated in different cities including Dehradun, and Uttarakhand, The Great India Place is a one-stop destination for a wholesome family shopping and entertainment experience. It includes many of the leading national and international brand outlets catering to the needs of thousands of visitors daily.
The Mall is home to some of the most popular and sought-after brands from around the world. Brands like Smart Bazar, Shoppers Stop, Pantaloons, Zudio, Max, Reliance Trends, Raymond, Louis Phillipe, Van Heusen, and many more showcase some of their best collections here with regular trend updates. Nike, Adidas, Puma, and Crocs find some of their best customers here and hold training camps on a regular basis. There are also six large screens showing Carnival Cinema and the 7D movie theatre.
12. The Mall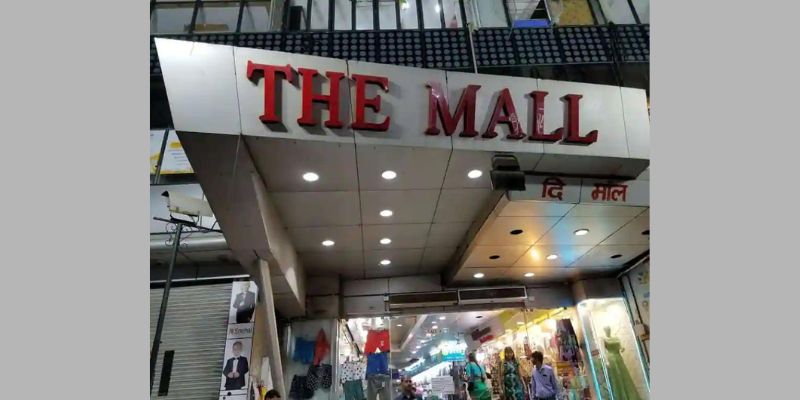 Location: Mall Road, Mussoorie
The Mall is the most popular shopping mall situated in the beautiful town of Mussoorie. In fact, the road which leads to this shopping centre is known as The Mall Road. So, there's no difficulty in finding it when you visit Mussoorie in Dehradun, Uttarakhand.
This is a major shopping point in Mussoorie. From shopping for woollen apparel and souvenirs to enjoying luscious food, there is something for almost everyone here. Everyone knows that each hill station has its own distinct character. Mussoorie, too, has a Mall road. The Mall Road in Mussoorie is famous for its scenic view of valleys and it is beautifully decorated with lamp posts and public benches that are lined up at the side of the road.
13. Times Square Mall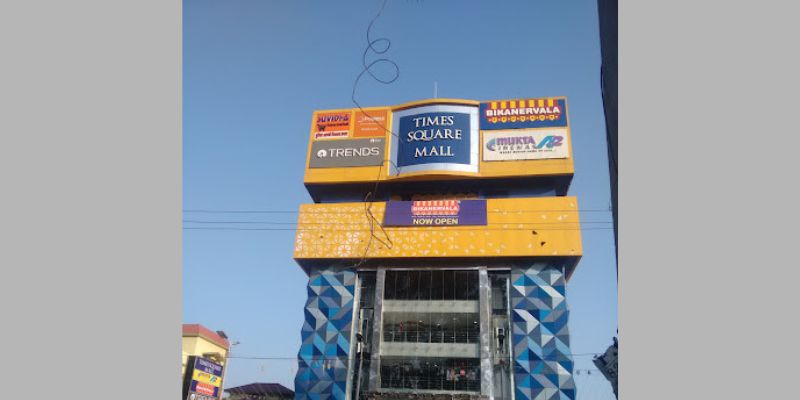 Location: Sahastradhara Road, Kewal Vihar
Times Square Mall (TSM) is a contemporary shopping centre in Dehradun, featuring state-of-the-art architecture and plenty of stores to shop and have fun, all under one roof. The mall features local shops, eateries, apparel stores, shoe stores, bag stores, a convenience store, a beauty parlour and a multiplex cinema, Mukta A2 Cinemas. Additionally, there is a gym for fitness freaks and a gaming zone for children, which remains packed with families. The mall also has a selfie point, where visitors enjoy taking their pictures with their loved ones.
Times Square Mall is a multi-storey building situated on Sahastradhara road and is easily accessible from all parts of the city. You can watch your favourite flick at TSM with your friends, as the mall houses a cinema hall. The mall has partnered with various brands, that have opened their stores here. You can find some of the famous lifestyle, beauty, and fitness brands at Times Square Mall. From children, and youngsters to adults everybody's lifestyle choices and demands are met here.
14. Vikas Mall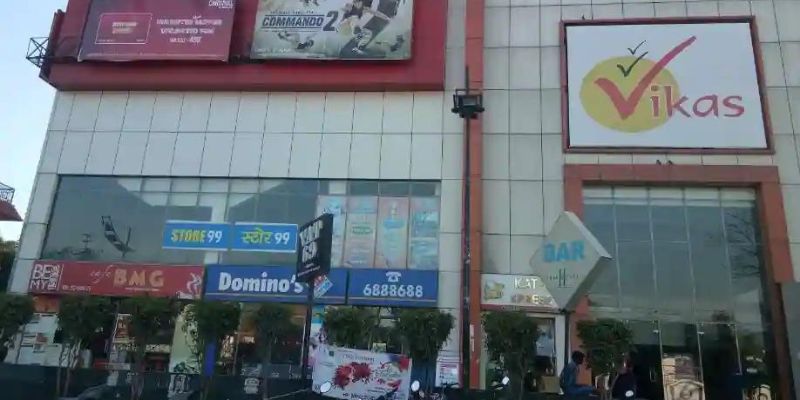 Location: Indra Nagar Colony Road, Vasant Vihar, Dehradun
The Vikas Mall in Dehradun is known for its Carnival Cinema theatre. The shopping centre has often been sought after as having multiple consumer product brands and a prominent food court. It is home to the famous Carnival Multiplex or Big Cinema.
Vikas Mall is easily accessible from all parts of Dehradun city and thus, frequented by many visitors.
15. Vishal Mega Mart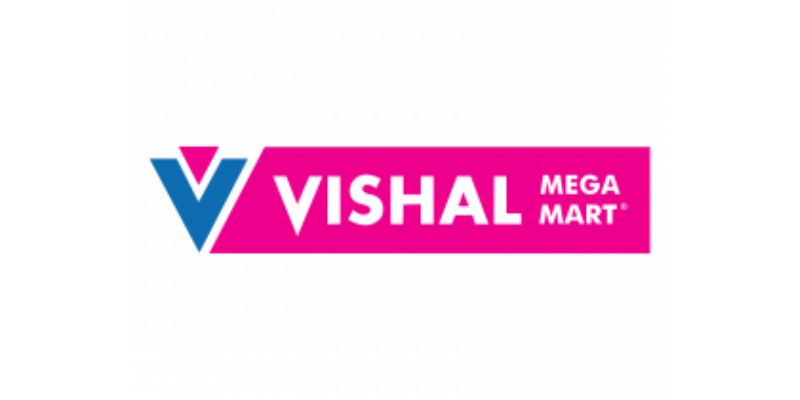 Location: Dilaram Bazaar, Rajpur Road
Vishal Mega Mart is a popular shopping mall, or precisely a supermarket in Dehradun, Uttarakhand. It is a great place to find and shop for various commodities. The mall includes General Stores, Men's Apparel, Women's Apparel, Kids' Apparel, Shoe Stores, Toys, Cosmetics, Artificial Jewellery, Electronics Stores, Leather Goods, Perfumes, etc.
Vishal Mega Mart has made a special place in the hearts of consumers in Dehradun. The mall is mostly frequented by the locals for buying daily household products and the latest fashion at a cheap bargain.
This mall is situated in Shree Ram Plaza at Dilaram Bazaar in Rajpur Road, Dehradun, Uttarakhand.
Other Shopping Places in Dehradun to Visit
16. Astley Hall
Location: Near Gandhi Park, Rajpur Road
This shopping centre is situated near Gandhi Park at Rajpur Road. It houses a number of local stores and food joints. You will also find artificial jewellery, carved wooden items, woollen clothes, cane and bamboo artefacts, and hordes of other local items here.
The prices range from economical to expensive here. Astley Hall is quite a big attraction amongst both locals and tourists. It is amongst the famous markets in Dehradun.
17. Fancy Super Market
Location: Clock Tower, Rajpur Road
Fancy Super Market is located in the heart of Dehradun, near Clock Tower. It is a family-friendly supermarket that has a wide range of products such as groceries, fruits and vegetables to meat. The store also sells products such as apples and pears at reasonable prices.
The Fancy Super Market offers different types of services if you need it urgently. They also render free home delivery services, if your order is more than Rs. 1000 worth of products at once.
18. Indira Market
Location: Near Parade Ground
Indira Market is another popular market for shopping in Dehradun. The market is only a walking distance from Paltan Bazaar located near Clock Tower. That's right! You can simply stroll through the crowded path from Indira Market and the next exit will lead you straight to Rajpur Road, and from there you can head over to Paltan Bazaar for your shopping needs.
At Indira Market, you will find all the latest designs and fashion trends here being sold. You will come across both genuine branded merchandise as well as first-copy items, which are hard to differentiate. But, if you have keen eyes, you can easily spot the difference. The products are reasonably priced, however, they may vary in quality, therefore, we suggest you do a thorough check before buying anything here.
19. Paltan Bazaar
Location: Clock Tower, Rajpur Road
Paltan Bazaar is one of the most economical shopping places in Dehradun city. There are many things to buy here. Besides, shopping, you can also take a stroll in the narrow, cluttered lanes of the market and you will be able to get your hands on a variety of reasonably priced items, including clothes, never-seen-before antiques, second-hand books, and 'Pahari' handicrafts etc., all without getting broke.
You can also head to one of the cafes or food joints in the neighbourhood, marking a sweet end to your day of shopping in Dehradun. It is also known for being one of the most famous and bustling Sunday markets in Dehradun.
20. Tibetan Market
Location: Survey Road, Near Parade Ground / Rispana Pul, Haridwar Road
Not many people know this, but Dehradun also is home to several Buddhist communities, monasteries and markets in the city. One of the most popular is the Tibetan Market which is famous for its beautiful tribal jewellery, handicraft items, semi-precious stones, apparel and hand-knitted woollen clothing etc. Each shop is systematically numbered and labelled at the market. It is also a favourite place for many youngsters, college-goers and fashion lovers that come here to grab their hands on the latest fashion and taste Tibetan foods.
The Tibetan Market is an attraction of this place. The local vendors also sell mouth-watering Tibetan delicacies, such as momos, thukpa, noodles and more. In Dehradun, this market can be found at two locations, one is near Parade Ground and the other is located near Rispana Pul.
Wrap Up
Visiting any or all of the shopping malls in and around Dehradun city in Uttarakhand will certainly give you a pleasant experience. This is because you're not just limited to shopping merchandise here, in fact, there is entertainment as well, and for everyone.