Top 20
Top 20 Laminate Companies in India in 2022
The top decorative laminate sheets companies in India provide the best quality, durable and visually captivating décor laminate sheets for furnishings in homes and public/commercial buildings.
Laminate is the wood product that is most commonly used as an overlay over wooden furniture. It offers a beautiful look to the house and is easy to maintain and more durable. In addition to this, decorative laminate sheets are hard and brittle, having a thickness of around 1 mm and are widely used as an overlay over wood, such as in the case of laminated table tops, cabinets, wood panels, flooring, and other wooden furniture. These are available in a variety of colours, patterns, and textures.
Types of Decorative Laminate Sheets
Decorative laminates are classified as high-pressure laminates, low-pressure laminates, and edge banding. Based on the end-users, the market of decorative laminates is divided into five broad segments: cabinets, furniture, flooring, store fixtures and others.
Also, read these articles:
"Top 20 Plywood Companies in India" [link to article]
"Top 20 Tiles Companies in India" [link to article]
"Top 20 Bathroom Fittings Brands in India" [link to article]
Let us now take a look at some of the most popular laminate sheet brands in India.
List of 20 Best Decorative Laminate Sheets Manufacturing Companies of India
The below-given list (sorted in alphabetical order) includes names of twenty best-selling decorative laminate sheet brands across India.
1. AICA Laminates India Pvt Ltd

AICA Laminates is a Japanese company in India manufacturing high-pressure and industrial laminate products. The company has its manufacturing unit at Rudrapur, Uttarakhand, where all its products are manufactured to the most stringent international standards in tune with its eco-friendly policy of green products.
Sunmica is the company's flagship brand in India with a proven track record of quality, durability and reliability over the years. It offers a wide range of designer laminate sheets for doors, kitchens and more. In fact, the brand has become more of a household name among customers across the country. The company offers a wide range of beautiful colours, exotic designs and unique performance features that makes the Sunmica range of laminates befitting surfaces with style. The company also offers trendy designs, colours and textures combined with contemporary and futuristic approaches to its products.
Its parent company, AICA Kogyo Company Ltd., is a leading manufacturer of high-pressure decorative laminates in Japan since 1960. The company developed its core expertise in plastic technology to grow as a company with a prime focus on innovation, design and technology. AICA Laminates company has several branches and a dealer network all over India.
2. ASIS India Laminates
ASIS India Laminates is a leading manufacturer and exporter of Laminates, Plywood, MDF Boards, Particle Boards and PVC Boards in India. The company is part of the ASIS Group and is based in Mumbai, Maharashtra. ASIS Laminates products are especially suited for applications in Home Furniture items, Wall Lining, Doors, Shelves, Table tops, Cubicles, Counters, Store fittings, Office Partitions, Storage Units, Wardrobes etc.
The available range of ASIS Laminates comprises 1 mm Laminates, 0.8 mm Laminates, Monocore, and Speciality Laminates. Its laminate products include High-Pressure Laminates, Decorative Laminates, Designer Laminates, Post Forming Laminates, Compact Laminates, Fire Retardant Laminates, Marker Grade Laminates, and Cladding Exterior Grade Compact Laminates.
ASIS India has become one of India's leading interior furnishings solutions providers catering for an array of wood-based panel products by manufacturing and distributing them across India and abroad. The company has a network of over 12,000 dealers and sub-dealers, 400 distributors and 15 marketing offices across India and abroad.
3. Bansal Sales Corporation Private Limited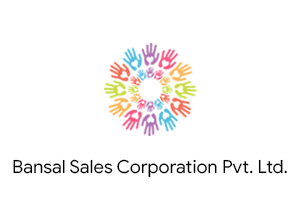 Bansal Sales Corporation company in India primarily deals in various products like Timber, Plywood, Decorative Veneers, Decorative Laminates, MDF (Medium Density Fiberboard), Acrylic Solid Surface by LG Hausys, Dekodur German Laminates, Wooden Flooring, and Hardware Products of premium and durable quality. The company was started in 1963 as a partnership firm registered under the Indian Partnership Act, of 1932, and its headquarter is located in New Delhi.
The company caters to industries that have business operations as suppliers, distributors, wholesalers, retailers and traders. It manufactures and markets building materials and interior designing products like Plywood, Timber, MDF, Flooring, Acrylic Solid Surfaces, Decorative Surfaces, Laminates, Veneers Decorative Hardware etc.
Bansal Sales operates as an exporter, distributor, distribution channel partner, retailer, importer, distributor, wholesaler and trader in India. The company sells plywood products under the brand names Greenply, EURO Ply, National, Century, Merino, Donear, Garnier, etc.
4. Century Plyboards (India) Ltd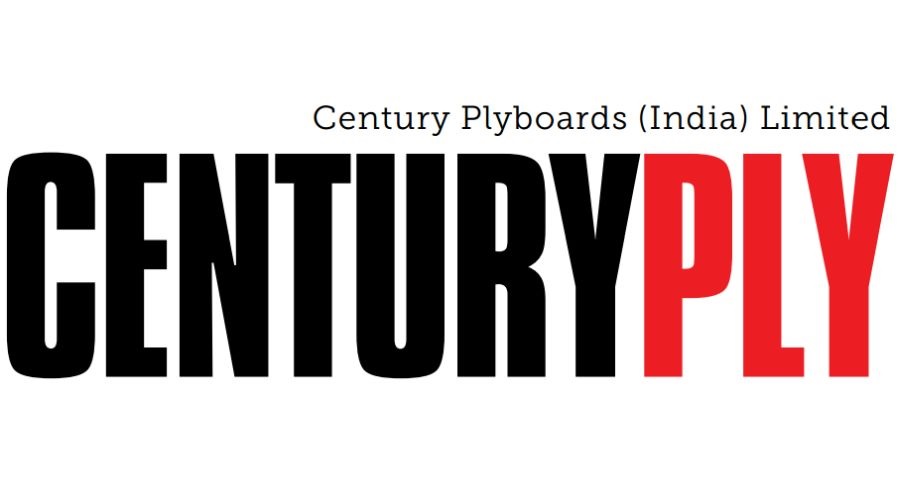 Century Plyboards is a leading India-based manufacturer, seller and exporter of Plywood, Laminate, Wooden Door, PVC and Veneer products. The company offers its products under the brand Century Ply and exports a wide range of products to more than 20 countries across the globe. The company was started in 1986 with its headquarters located in Kolkata, West Bengal. It also has furniture stores under the brand name 'Nesta'.
The company provides a range of products for furnishing the interiors of the living room, bedroom, bathroom, and kitchen, as well as the exteriors. Their products include Plywood, Veneers, Doors, Face Veneer, PVC Boards, Fibre Cement, Boards & Planks, MDF, Laminates, and Exteria. The company also pioneered in the making of Borer Proof Plywood and Boiling Water Resistant (BWR) Decorative Veneers and Laminates in India. CenturyPly has recently introduced VENLAM (aka Veneer Laminate), which is made with layers of Decorative Face Veneer and layers of impregnated Kraft paper.
Century Plyboards has set up six manufacturing units across India, which are located in the states of West Bengal, Assam, Uttarakhand, Gujarat, Punjab, and Puducherry. Their online delivery network is available in a few cities, i.e., Ahmedabad, Bengaluru, Coimbatore, Hyderabad, Kolkata, and Pune.
5. Delta Laminates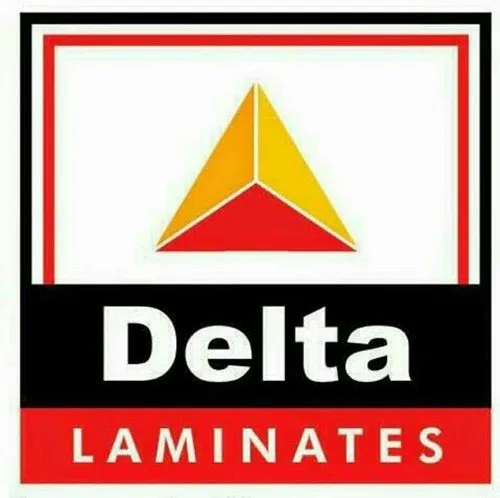 Delta Laminates is a leading manufacturer in the decorative laminates industry. The company pioneers in developing innovative and customer-oriented products and prides itself in its quality services. The manufacturing plant of the company is located in Santej, Gujarat.
The popularity of Delta laminate products has increased significantly, as they are quite durable, hygienic and relatively easy to maintain. It offers more than 550 designs of laminated sheets. The company's range of laminated sheets is available in categories of Intima, Textra, Truewood, Door Skin, Solid, Woodgrain, Abstract and Digital Collection.
Delta Laminates company has a prominent presence all over India and across the world. It has business operations in countries like Europe, UAE, Singapore, Malaysia and China.
6. Finilex Laminates India (OPC) Pvt Ltd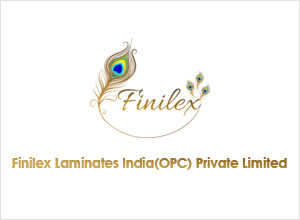 Finilex Laminates company is a well-known manufacturer, supplier and trader of home furnishing items in India. The company offered products supplied in the market under the brand name 'Finilex'. The company's head office is located in Ghaziabad, Uttar Pradesh.
The company manufactures a wide range of products like High-Pressure Laminate Sheets, Decorative Laminates, Compact Laminates, Wood Texture Laminates, Exterior Cladding Sheets, Wood Cladding Panels, Leather Wall Panels, Restroom Cubicles, and more.
Finilex Laminates has a vast distribution network, which is majorly spread in North India covering the regions of Punjab, Haryana, Uttar Pradesh and Rajasthan.
7. Formica Laminates (India) Pvt Ltd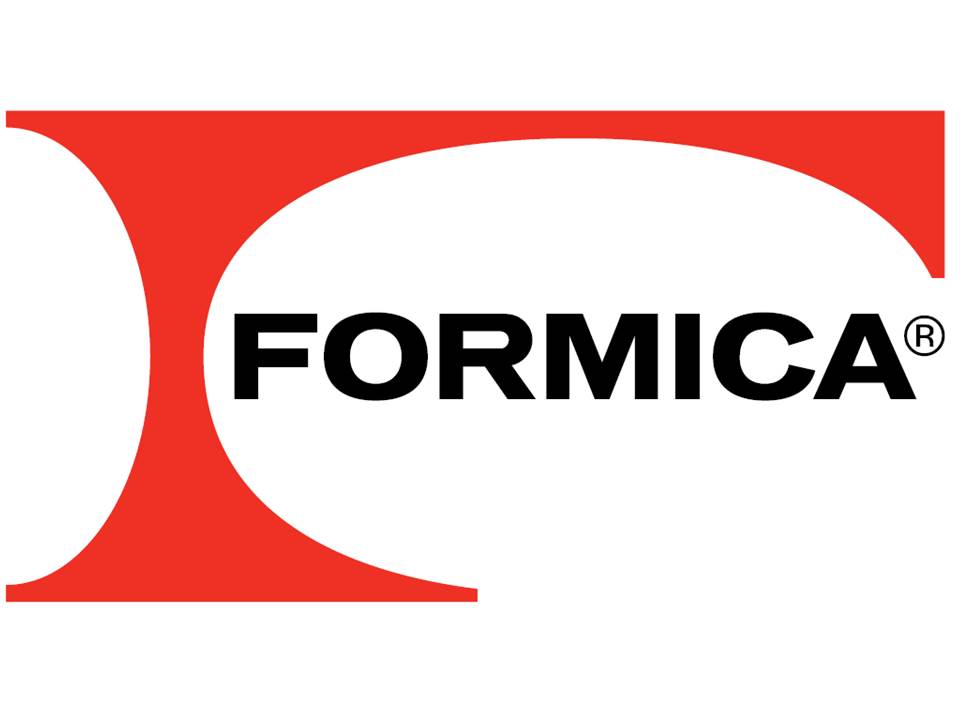 Formica is an iconic brand that is inextricably linked to the invention of the original High-Pressure Laminate (HPL) product. It has gained a strong and steady presence in India. The company has its headquarters located in New Delhi and operates a well-equipped manufacturing plant in Kalol, Ahmedabad (Gujarat).
The company offers its range of products that are available in categories like FENIX, DecoMetal, Formica Global Series, Formica ColorCore, Formica Classic+, and the Formica Post Forming Range.
Formica has extended its reach from corporate domains to the residential markets. It has become a global name that caters to a plethora of laminate-based needs in the design, manufacturing and distribution of surfacing materials. These include high-pressure laminates, speciality laminates and solid surfacing to sinks, commercial casework, and other related products.
8. Globe Panel Industries (India) Pvt Ltd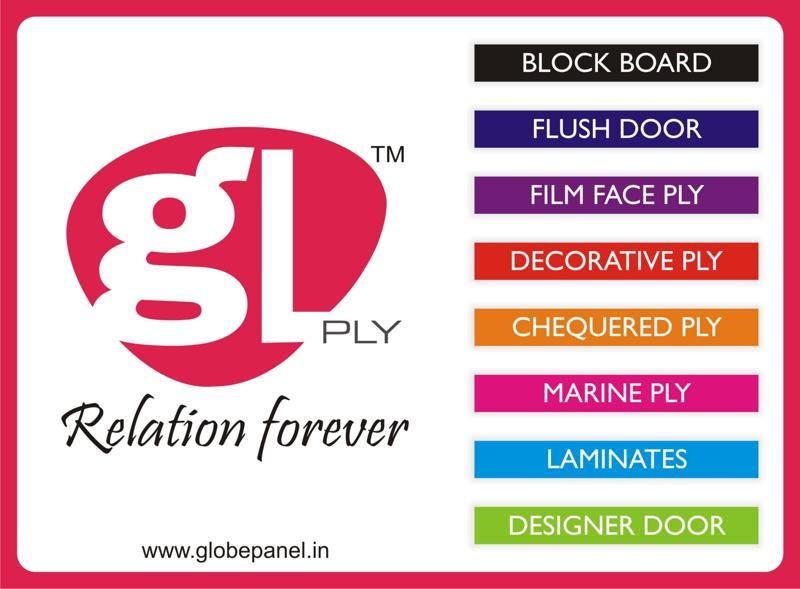 Globe Panel Industries is a manufacturer of plywood and laminate products in India. Its plywood products are marketed under the brand GL Plywood. The company is a pioneer in manufacturing and supplying plywood with its thrust on cherishing relationships forever.
The company is changing the complexion of the furnishing department by bringing to its customers a wide range of laminates. It brings a great quality of laminates in India for all its customers. The company caters to all needs, be it traditional, modern, sleek design, or a rare texture.
With its sincere efforts in developing quality products since its inception in the year 1992, GL has carved a niche for itself in the wood industry.
9. Greenlam Laminates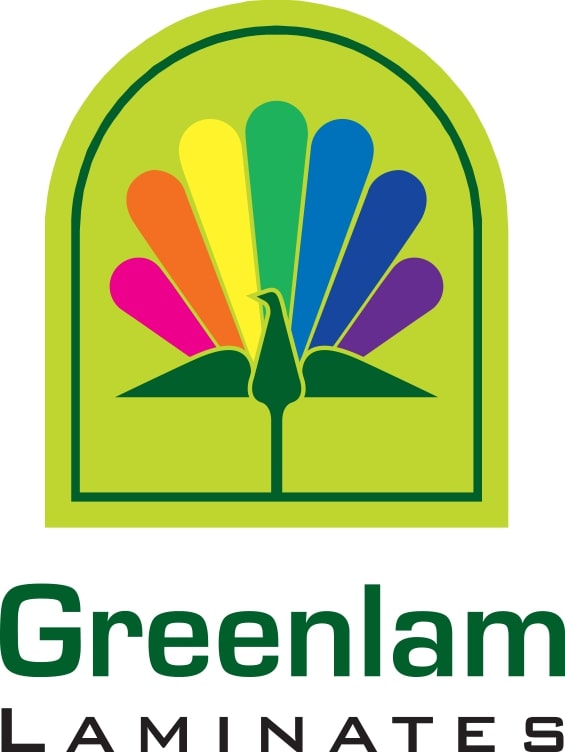 Greenlam Laminate is a top producer of laminates in India. The company manufactures not only Decorative Laminates but Decorative Veneer, Plywood, Block Board, MDF and Laminate Flooring as well. It is one of the largest laminate manufacturing companies in India, offering the best-class Antivirus and Antibacterial Laminate Sheets. These are available in the widest range of colours, designs, textures and finishes.
It offers a collection of Laminate products, which include HPL, HD Gloss, Reflection, Unicore, Antistatic and Fire Retardant. These laminate products are also available in various types such as Anti-fingerprint, Retro, Stone, Super Gloss, Matt, Suede and more.
The company has a presence in more than 300 cities with a distribution network of 12,000 dealers.
10. Greenply Industries Limited (GIL)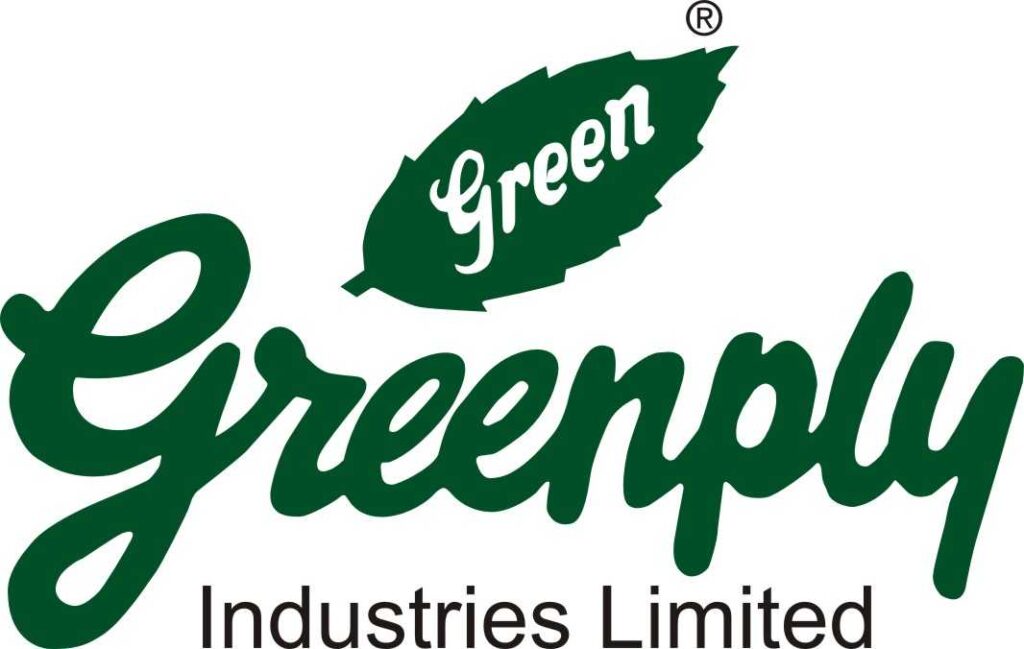 Greenply is another leading manufacturer of laminate sheets and plywood in India. The company was formed in 1990 as Mittal Laminates Private Limited, however, it changed its name to Greenply Industries Limited in 1996. The company's headquarter is located in Kolkata, and a registered office in Tinsukia, Assam.
Greenply manufactures various interior infrastructure products, such as Plywood, Block Boards, Decorative Laminates, Decorative Veneers, Medium-Density Fiberboards (MDF), Laminate Flooring and Restroom Cubicles etc.
The company has set up 45 branches in various cities across India and has a presence in at least 300 cities with a network of more than 13,000 distributors, dealers, sub-dealers and retailers.
11. Krishna Plywoods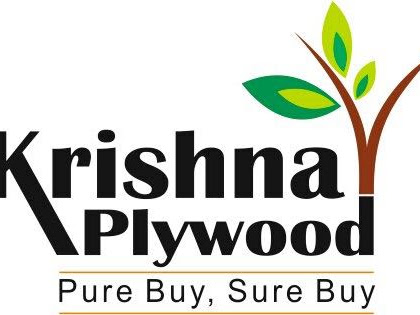 Krishna Plywoods is a manufacturer of IS and ARAI-certified plywood and plywood-based products in India. The company was started in 1984 with its headquarters located in Karur in the state of Tamil Nadu.
The company is popular, especially in the southern regions of the country. Krishna Plywoods offers its product line, starting from the construction (film/plywood for formwork) of the kitchen, and living room and ending with the decoration of the building.
In addition to the production of plywood, as well as plywood products, the company is also an exporter and supplier of products, including Plywood, Hardwood Plywood, Flush Doors, Panel Doors, Sheathing Doors, Checkered Plywood, Standard Fiberboard, Pre-Laminated Chipboard, Pre-Laminated MDF Chipboard, HDF Wooden Floors and etc.
The company exports plywood products to Qatar.
12. Leo Laminates Pvt Ltd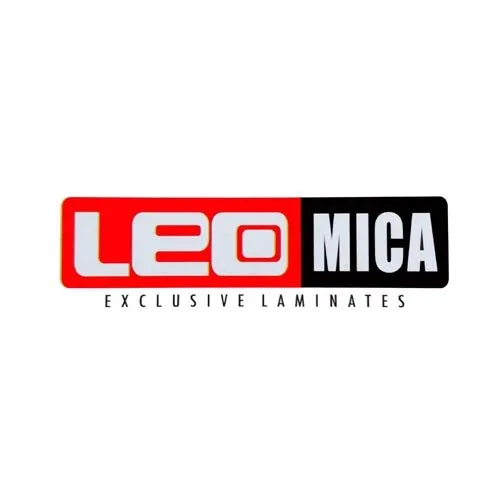 Leo Laminates has evolved from a company with a very petite production capacity into South India's largest manufacturer of Decorative Laminates and Industrial Laminates. The company head office is located in Hyderabad, Telangana.
The company offers a wide range of premium designed High-Pressure Decorative Laminates (available in 0.45 mm to 12 mm thickness), MDF Boards, Melamine Moulded Door Skins, Pre-laminated Particle Boards etc., at the most competitive prices without compromising on quality.
The company's Pre-laminated Particle Boards, MDF Boards and Melamine Moulded Door Skins products are marketed under the brand Leo Classic. The Leo Classic Melamine Moulded Door Skins are designed for elegant décor and better durability. These are ready-to-use skins which do not require any painting or polishing. The company also caters to customised orders in various sizes, thicknesses and designs for its clients to choose from.
13. Merino Laminates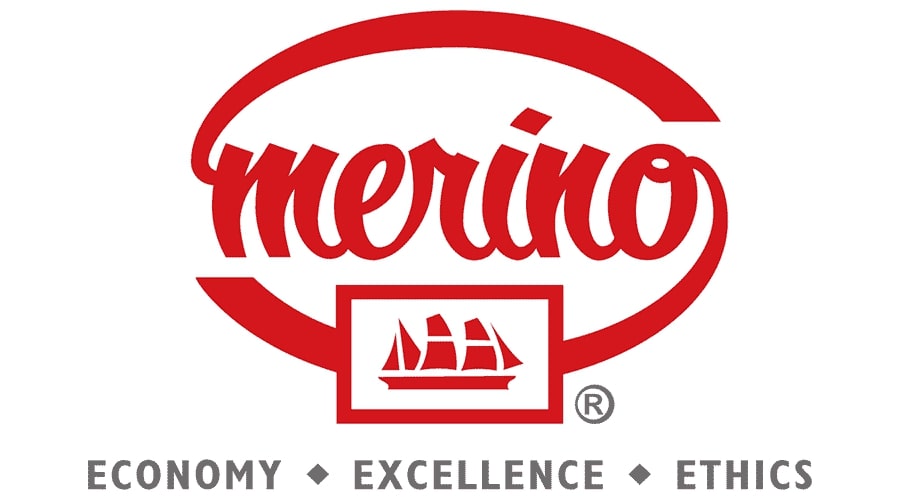 Merino Laminates is a leading manufacturer and exporter company in India for HPL, Compacts, Panels, Wall Cladding and a wide range of premium Decorative Laminate Sheets and Surface Solutions products. The company is part of Merino Group. The company started manufacturing in 1974, its corporate office is located in New Delhi, and the other office is located in Kolkata.
Merino Laminates company is engaged in the design and development of a diverse range of premium lifestyle products. Some of their products include Laminates, Specialty Laminates, High-performance Laminates, Compact, Panels, Plywood, Hard Surfaces, Luxury Vinyl Flooring (LVT), Luvih, etc. The company's manufacturing units are set up in Hapur, Rohad and Dahej. The company also provides a digital tool called the Visualizer, which allows individuals to simulate their choice of surface, panel, compact etc., with different designs and shades of colours. Merino Laminates offers over 10,000 laminate designs, colours, textures and finishes. The available finishes include Veneer, Linen, Cement, Dome, Glossy, Matt, Suede, Micro lines, Wave, Matrix, Grains, Fabric, Valley and more.
Merino exports its products to more than 60 countries across the globe including the USA, South Africa, China, Russia, Sri Lanka, Australia, Singapore and Malaysia.
14. National Plywood Industries Limited (NPIL)

National Plywood is India's premier manufacturer of Plywood, Block Boards and Flush Doors. The company entered the business in 1973 in Tinsukia, Assam, and later expanded into the production of cutting-edge Decorative Laminate Sheets under the brands National Laminart and Uninational Laminates, respectively.
The company uses natural and sustainably grown wood from Dipterocarpaceae and Shorea Assamica species (including Gurjan, Hollong and Makai). The product range includes plywood, Block plates, Lockable doors, Laminate and other products such as Marine plywood, resistant to boiling (BWP), plywood, resistant to boiling (BWR), Moisture-resistant (MR) Plywood, Flexible plywood, lined with film (formwork). Plywood, etc.
Over the years, NPIL has developed into a reliable brand with impeccable product integrity and market goodwill. The company has a base of the most modern factories and a specialized nationwide network of offices, distributors, dealers and distribution channel partners.
15. Northern Laminates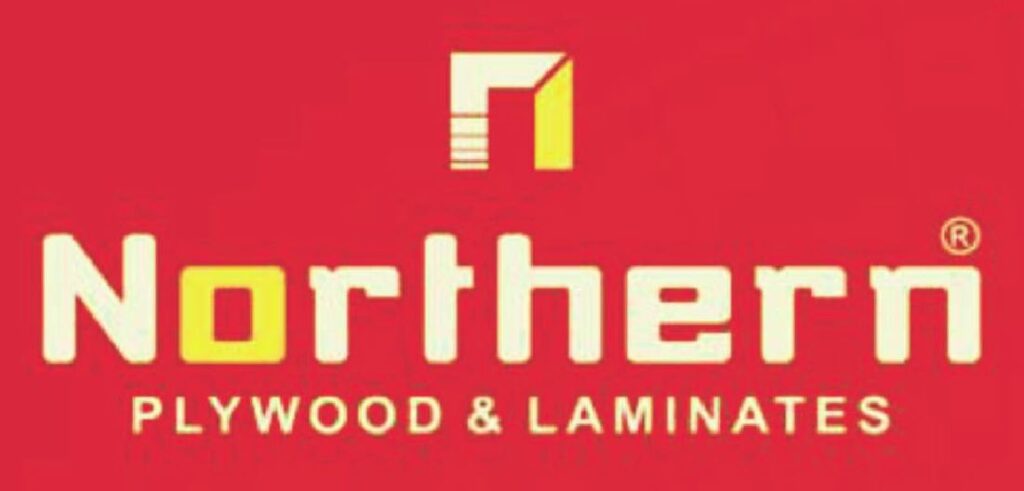 Northern Laminates company is a fast-growing manufacturer and supplier of plywood and laminate products in India. The company caters to various sectors such as Commercial, Construction, Automotive and Residential. Their laminate and plywood products are widely used in numerous interior and exterior applications.
The company manufactures a range of laminate products that include Liner Laminates, High-Pressure Laminates, Compact Laminates, Door Skin, 0.8 MM Laminates and 1 MM Laminates. Its product range is huge out of which the Compact Laminates, 0.8 mm Laminates, and 1 mm Laminates are unparalleled in the market.
It has diversified into producing laminated sheets ensuring that its customers are assured of the best quality of decorative laminates for the interior décor, both at the office and at home. Northern Laminates also has been expanding its market in different parts of the country and developing a strong customer base. The company manufacturing unit is located at Yamuna Nagar, Haryana.
16. Royale Touche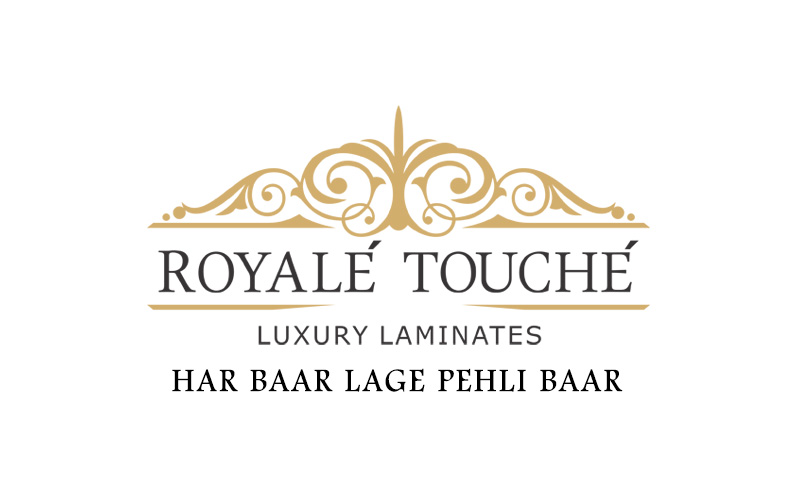 Royale Touche is a leading manufacturer of luxury decorative laminate sheets in India. The company started this business in 1978 in Wadhwan, Gujarat. The company products are manufactured at top-notch facilities with modern equipment imported from Spain and Italy.
The company products are marketed under various brands, which include Royale Touche Vitrified Tiles, Royal Bond Adhesive, Royal Decor Luxury Furniture and Royale Touche Laminates etc. Its luxury laminate sheets have the finest high-pressure and compact laminates of 1 mm, 1.25 mm and 2 mm thickness, respectively. It offers over 600 designs, 40 realistic textures and 3 sizes.
Royale Touche has grown to become one of India's most premium laminate brands with a vast variety of designs and the promise of impeccable quality. The company factories are situated in Surendranagar, Ahmedabad, Rajkot and Morbi.
17. Samrat Plywood Limited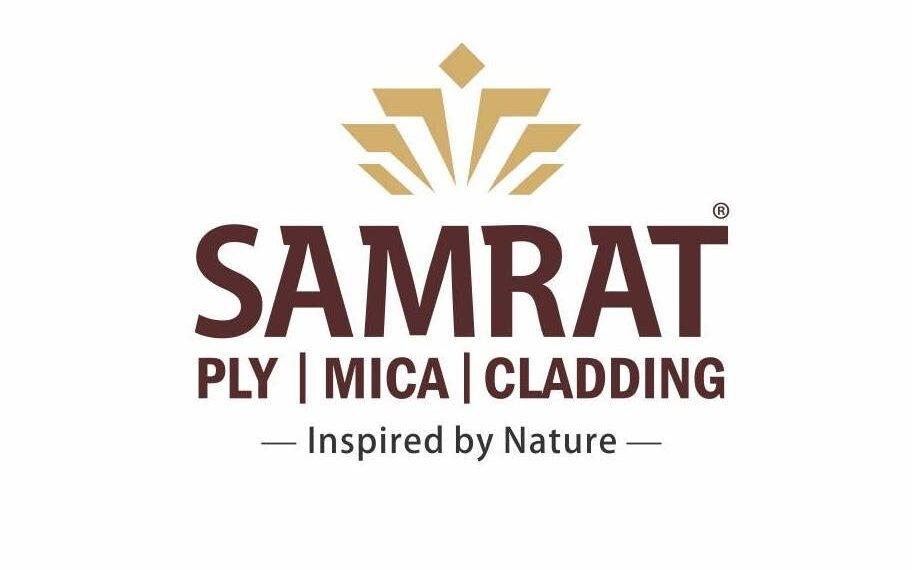 Samrat is an India-based manufacturer of Decorative Plywood, Laminates, Mica, Cladding and HPL Sheets of various thicknesses. The company was started in 1988 and its headquarter is located in Chandigarh.
The company product range includes Blockboards, Plywood, Decoration Veneers, Flush Doors, Shuttering, and Commercial Plywood. The company also offers innovative designs and products to customers from various sectors, such as the real estate market, furniture market, flooring market, and modular kitchen market.
Samrat plywood is available in more than 300 cities across India. The company has opened three manufacturing plants across the country. Samrat Plywood also exports its products to other countries, including Malaysia.
18. Signature Laminates Pvt Ltd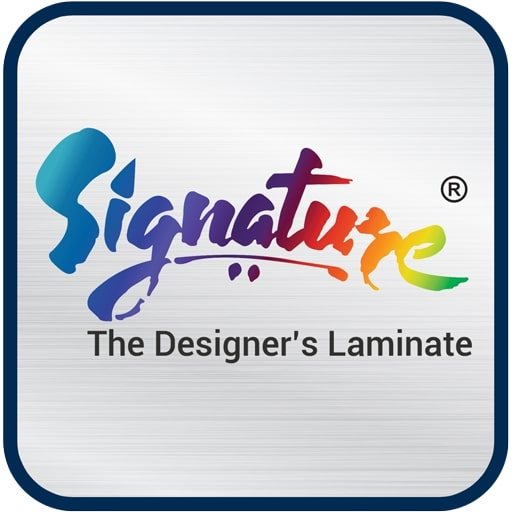 Signature Laminates is one of the leading manufacturers and exporters of High-Pressure Decorative Laminates in India. The company is based in Ahmedabad, Gujarat. Colour Plus Laminates is a brand under Signature Laminates that was launched in 2004 and mainly caters to the Indian market.
The company offers a collection of Solids, Woods & Abstracts, Stone, Cork Designs and a range of exclusive and exciting Texture Finishes. Its products include Decorative Laminates, Post Forming Laminates, Colour Core Laminates, Compact Laminates, Door Laminates, Anti-Static Laminates, Scratch Resistant Laminates, Fire Retardant Laminates, UV Resistant Exterior Cladding Panels (ECP) and more.
Signature Laminates also exports about 40% of its production to various countries around the world.
19. Sundek International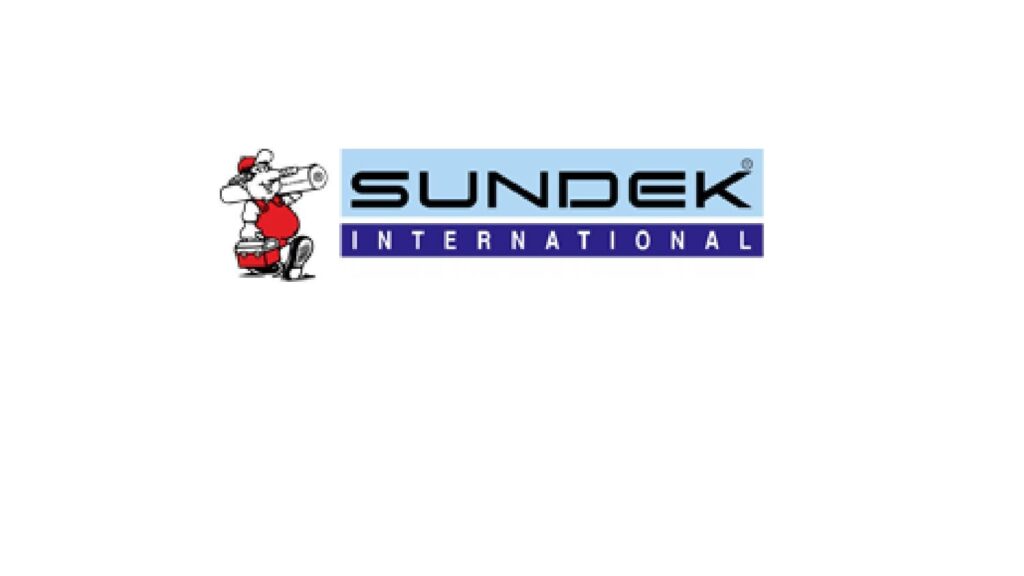 Sundek is one of the leading India-based manufacturers, suppliers and exporters of Laminates, Plywood and Veneers. The company laminates are primarily used in high-class business architecture, weatherproof cladding for building facades, home furniture and other products.
The company offers a range of products that include High-Pressure Decorative Laminates (HPL), Designer Laminates, Digital Laminates, Facade Designs, Plywood Doors, Plywood, Block Boards and Veneer Designs. It has more than 600 unique interior designs to choose from.
Sundek company has its corporate office located in Ahmedabad, Gujarat, while its manufacturing plant is situated in Kalol, Gujarat.
20. Woodstock Laminates Limited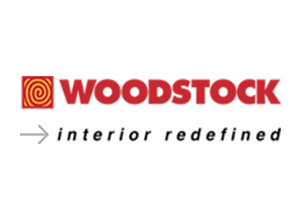 Woodstock Laminates Ltd is a plywood and panel products manufacturing company in India. The company was founded in 1995 with its head office located in New Delhi. It is also a major supplier of marine plywood to customers in India.
In addition to supplying Marine Plywood, Woodstock Laminates also deals in the distribution of a variety of plywood products. These products include Designer Sunmica Decorative Laminates, Heritage Decorative Laminate Sheet, Flush Doors Plywood, Chequered Plywood, Decorative Plywood, Shuttering Plywood, Commercial Plywood, and Fine Finish Decorative Laminates etc.
Wrapping Up
The use of laminate sheets adds a vibrant ambience to the interiors and exteriors of homes and buildings. The above-mentioned companies produce and market the best quality decorative laminates, should you need to choose a trusted brand for your home or for publicly accessible buildings.