Top 20
Top 20 PCD Pharma Companies in India-For Marketing & Distribution 
PCD pharma companies in India are a popular concept that has taken the pharmaceutical industry by storm. Under this, the PCD pharma companies do not appoint individual medical representatives or salespersons, rather they request people from other states and cities to promote the products in the form of franchises. The Indian pharmaceuticals domain is the third largest in terms of volume globally.
PCD is common in the field of pharma and healthcare segments. It is also used for marketing and distribution rights. Basically, Propaganda cum Distribution (PCD) is a franchise business. When a company gives permission to a person or other company to sell their products under their brand name as a distributor or franchise of a particular company, then it is called a franchise company.
What is PCD in Pharmaceutical Industry?
In the pharmaceutical industry, PCD's meaning is (Propaganda Cum Distribution). It refers to the marketing and distribution of consumer pharma products and other commodities under approved rights. PCD allows franchising partners to sell already manufactured and branded pharmaceutical products to the PCD Pharma franchising company in India in an area determined by mutual agreement. This business model is widely used and has proven successful for both the PCD Pharma franchise company and the PCD Pharma franchise in India.
Also, PCD pharmaceutical distributors and franchises are required to be GMP (Good Manufacturing Practice) certified in order to carry out their businesses. GMP is a quality assurance program recommended by the World Health Organisation (WHO).
PCD pharma companies and franchises and distributors usually cater to different segments of medicinal systems or methods, such as Allopathy, Homeopathy, Ayurvedic, and conventional methods by providing all kinds of medicinal drugs that help treat health conditions in people of all age groups.
You may also read related articles:
"Top 20 Pharmaceutical Companies in India" [click here to go]
"Top 20 Hospitals in India" [click here to go]
"Top 20 Medical Colleges in India" [click here to go]
Here are the names of the leading PCD Pharma companies and franchises in India that are involved in the business operations of manufacturing, supplying, and exporting pharmaceutical products and related products to customers globally.
20 Best PCD Pharma Companies & Franchises of Medicines in India
Below is a non-exhaustive list (sorted in alphabetical order) of the popular PCD pharma companies and franchises in India that manufacture and distribute medicines at affordable rates to consumers across the country.
1. ALBIA BIOCARE

Albia Biocare is one of the leading PCD Franchise specialist companies in India. The company provides quality herbal and pharmaceutical products and maintains long-term relationships with suppliers, the pharmaceutical and healthcare community, and field associates across markets in Asian and African countries. Their head office location is in Panchkula, Haryana.
Their range of pharmaceutical products is offered both in dosage forms and other product segments. These include a variety of Tablets, Capsules, Syrups, Drops (Eye, Ear, Nasal), Ointments, Gels, Softgels, Oils, Powders, Granules, Analgesics, NSAID, Anti-malaria, Antibiotics, Antioxidants, Anti-cough, Cold, Anti-ulcerative, as well as several products for Dermatology, Dental, Ortho, Diabetic, Gynaecology, Hepato (Liver Related), Multivitamins, Ayurvedic (Herbal), etc.
Their systematized logistics and storage help meet the needs of customers scattered across the country. Albia Biocare also carries out its pharma business operations via the Kyna Pharmaceuticals division.
2. AMBIT BIO MEDIX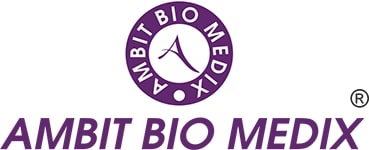 Ambit Bio Medix is one of the best Cardiac and Diabetic PCD Pharma franchise companies in India which offers healthcare products for cardiovascular and diabetic treatments and various other healthcare products. The company offers more than 120 products catering to the cardiac and diabetic divisions. Their head office location is in Ahmedabad, Gujarat.
The company's range of pharma products includes Anti-bacterial, Anti-amoebic, Anti-inflammatory, Analgesic, Anti-acidic/Gastro, Anti-cold, Anti-allergic, Vitamins, Nutrition, Antioxidant, Eye & Ear Drops, Nasal & Pain Relief Spray, Mouthwash, Oil, Sachets, Nutritional Supplements, Tranquillizer, Injectable, as well as Anti-malarial Products, Liver Products, Gynaecologist Products, and Dermatologist Products.
Ambit Bio Medix offers opportunities to Diabetic PCD companies for the franchise with complete promotional support for the company's broad range of Cardiac and Diabetic products being manufactured and distributed across India.
3. AUSPIN PHARMA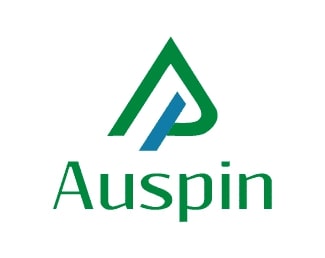 Auspin Pharma is a division of Vibcare Pharma and its business operations in the pharmaceutical and healthcare sectors run on the same ideology as its parent company. The company provides a PCD Pharma franchise in India. Asupin Pharma, as a company started to cope-up with the increasing demand in bigger markets such as in the states of Maharashtra, Andhra, and Telangana.
The company offers pharmaceutical products that are of the same quality as Vibcare Pharma. This being a new company in the market customers will have a better pharma franchise opportunity in achieving a higher rate of growth.
4. CIPLA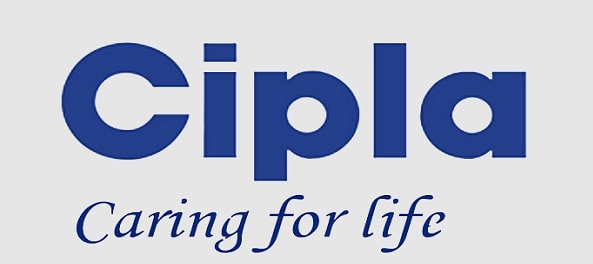 Cipla started its business operations in pharmaceuticals in 1935 and the headquarter is situated in Mumbai, Maharashtra. The company caters to more than 80 countries around the world providing over 1,500 products across various therapeutic categories in a range of 50 and above dosage forms. Cipla has a presence in the key markets of India, Nepal, Sri Lanka, Malaysia, South Africa, Australia, Europe, the USA, the UK, and several other countries. Cipla received USFDA approval for a generic version of Revlimid (Lenalidomide capsules).
The company manufactures over 1,500 products in 65 therapeutic categories that are available in more than 50 dosage forms. Their products are used in various therapeutic treatments such as Respiratory, Asthma, Paediatric Asthma, COPD, Nebulization, HIV/AIDS, and Oncology, as well as in OTC, Cipla Generics, and Cipla Diagnostics.
Modern production facilities of Cipla comply with cGMP requirements in accordance with national and international standards. They are leaders in the fields of respiratory, urology, and antiretroviral therapies among the 20 specialties they cater to. They offer innovative medicines in various categories including anti-HIV/AIDS drugs.
5. CUBIT HEALTHCARE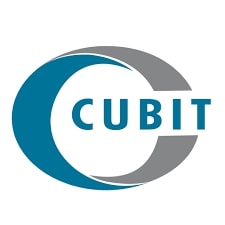 Cubit is a GMP-certified PCD pharma distributor and an integrated franchise in India. It is a leading player in the pharma franchise business in the country having a significant presence in brands across all therapeutic segments, from cough and cold to life-threatening diseases, and offers more than 350 products to counter such health problems. The company was incorporated in the year 2002 and its headquarter is situated in Ahmedabad, Gujarat.
The pharmaceutical company provides a range of Tablets, Capsules, Liquid Syrups, Dry Syrups and Injections, Powder, Granules, etc., to customers. The company also offers products for many specialties i.e., from G.P. to Super Specialities in India.
Cubit Healthcare operates its pharma business activities through several franchise divisions, namely CUCARD Psycocare, CU-Card Lifecare, CU CARD Gyno Care, CU CARD DENTO CARE, CU CARD OPTHO CARE, CU CARD SKINCARE DIV, and more. These franchise divisions focus on therapeutic segments like Psychiatric, Diabetic, Optho care, Derma, Oral, and Gynae and provide products that can be used in their treatment.
6. DM PHARMA MARKETING PVT. LTD.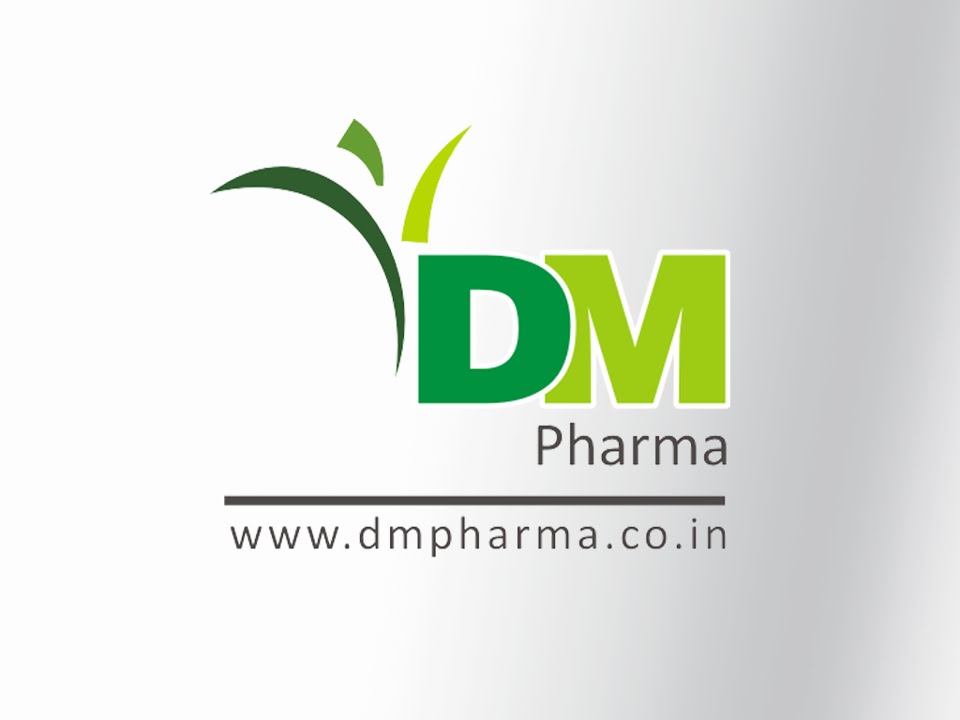 DM Pharma is a leading pharmaceutical firm in India and is associated with the PCD pharma Franchise business and manufacturing high-quality pharma products for the healthcare sector. The company entered the business in the year 2007 with its headquarters located in Chandigarh. The company produces and supplies more than 300 pharmaceutical products which are developed at their four manufacturing units and R&D center situated across the country. DM Pharma exports products to countries like Ukraine, the United Kingdom, Australia, Nepal, Azerbaijan, Sri Lanka, and Afghanistan.
The company manufactures a wide variety of Ayurvedic and prescription products such as Pills, Capsules, Drops, Dry Syrups, Injections, Ointments, etc. Presently, the company produces more than 2,000 brands every month, including products for Dermatology, Orthopaedics, Cardiology, Nutraceutical Products, Gynaecology, and Digestive Enzymes.
DM Pharma also offers opportunities to PCD distributors to avail access to monopoly rights of the company in their own regions, ensuring that they sell pharma products without any competition from the company.
7. FOSSIL REMEDIES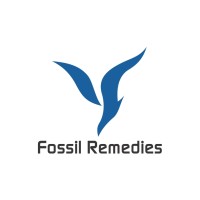 Fossil Remedies is a leading PCD Pharma franchise company in India. It also offers one of the best PCD pharma franchise companies, distributorship of Pharma products in several parts of the country. Its headquarter location is in Ahmedabad, Gujarat.
The company manufactures, exports and supplies a diverse and qualitative range of Pharma Products like Tablets, Capsules, Oral Liquids, Dry Syrup, Powders, Injections, Sachet Effervescent, etc. They also provide a wide range of Pharmaceutical Bulk Drugs. To formulate these products, the company uses hygienic ingredients which are sourced from the authentic and reliable vendors of the market who hold rich expertise in the domain.
Fossil Remedies has spread their business in unrepresented areas through the appointment of new franchises, distributors, sole distributors, PCD franchises, and monopolies.
8. GREEN CROSS REMEDIES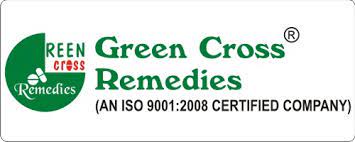 Green Cross Remedies is a PCD pharma company in India providing high-quality healthcare by developing, manufacturing, marketing, supplying, and exporting affordable medication drugs. Its headquarter location is in Siddhpur, Gujarat. Their manufacturing facilities are set up in the states of Gujarat and Himachal Pradesh. All of their departments are interlinked to each other via the latest management coordination system to help synchronize the administrative, manufacturing, marketing, and exporting process of the company.
The company's product portfolio covers all major therapy areas, including Injectable, Tablets, Capsules, Soft Gelatin Capsules, Oral Liquid (Syrup & Suspension), Oral Dry Syrups, External Liquids, Ointments, Creams, Betalactum Products, General Products, Nutraceuticals, Soaps, Shampoo, Eye Drops, Ear Drops, Oral Sachets & Powders, External Powder, Veterinary Products, Anti-infective, Nutritional Supplements, Gastrointestinal, Pain Relief, Cardiovascular, Diabetes, Dermatology, Urology and Central Nervous System (CNS), etc.
Green Cross Remedies has expanded its reach to virtually every corner of India by continuously adding new distributors and agents all over the nation for its pharmaceutical formulations. The company also offers opportunities to new franchises, distributors, sole distributors, and PCD franchises on a monopoly basis.
9. INTRA LABS INDIA PVT. LTD.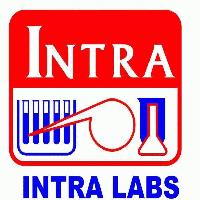 Intra Labs is a WHO-GMP-certified pharmaceutical company in India. The company was founded in 1981 and its headquarter is located in Bengaluru, Karnataka. The company sells more than 1,500 pharmaceutical products in various segments of healthcare. Intra Labs develops and manufactures products with the latest and next generation molecule, even Ayurvedic and healthcare, under several divisions like surgical emergency products and medical equipment (oxygen concentrator), etc., and many more new products that are yet to come.
The company offers a wide range of pharma products in the categories of Antacid, Anti-flatulent, Anti-ulcerate, Anti-emetic, Anti-inflammatory, Analgesic, Anti-Spasmodic, Anti-Psychiatric, Antibiotics, Anti-fungal, Anti-malarial, Cough Suppressants, Expectorants, Anti-cold, Anti-allergies as well as Gynaecology Products, Hepato Products, Cardiac Products, Diabetes Products, Dental Products, Skin Care Products, and much more.
Intra Labs franchise program also provides an opportunity for individuals and companies to become a franchise and grow along with the company.
10. INTRA LIFE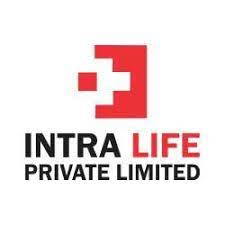 INTRA LIFE is one of the leading pharmaceutical manufacturing companies in India. The company was started in the year 1981 as Intra Labs, and in 2011 it separated from the main company to form Intra Life. The company offers a wide portfolio of 2,000 formulations and are specialized in manufacturing therapeutic solutions that help improve the lives of patients.
INTRA LIFE supplies a wide range of medicines to the Indian Army, Apollo Group of Hospitals, renowned private and Government institutions, reputed healthcare professionals, and specialists through channel partners across the country. Intra Life has a pan India presence with divisions like Doxis Laboratories, Cutis Derma Care, Inhalers, Intra Care, Intra Ayurveda, and Life Caps. It covers almost all therapeutic segments.
The company's primary distribution facility is situated in Bengaluru, Karnataka, which handles the distribution and supply chain and is fully supportive to deliver seamless supplies of medicines catering to the entire southern and central regions of India. The company also has two other dispatch points which are situated at Ghaziabad (Uttar Pradesh) and Kolkata (West Bengal) that allow quick and flexible logistics network and supplies catering to the North and North-east Zones of the country.
In 2016 the company launched the 'SAMARPAN FOUNDATION' program as a part of its Corporate Social Responsibility (CSR), with a mission to uplift the poor and disabled children and tackle the issues that impact society.
11. KYNA PHARMACEUTICALS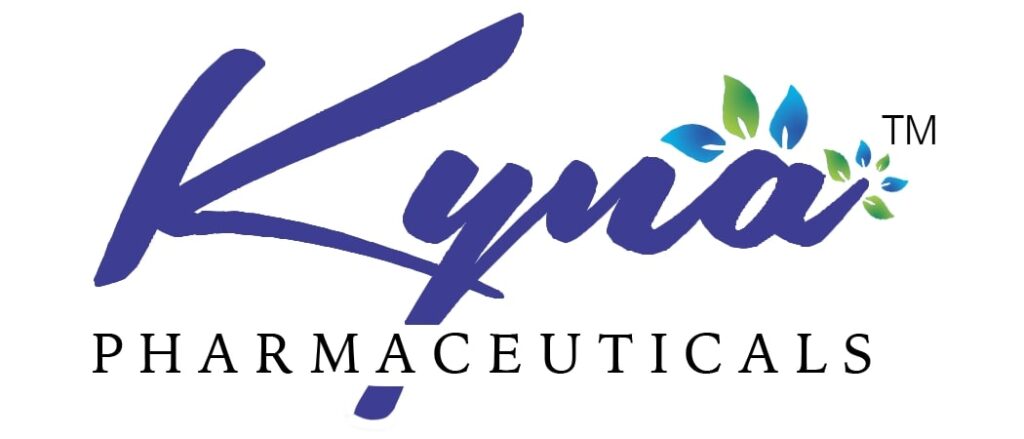 Kyna Pharmaceuticals is a division of Albia Biocare PCD pharma franchise company in India.
The company offers a wide range of herbal and pharmaceutical products covering segments like Analgesics, NSAID, Anti-acids, Gastroenterology, Antibiotics, Anti-hack, Cold, Anti-malarial, Anti-Infection, Anti-Ulcerative, Dental, Dermatology, Gynaecology, Genito-urinary, Hepatology, Multivitamins, Antioxidants, Neuro and Psychiatry, Orthopaedics, Paediatrics, Nutraceuticals and more. These products come in different measurements and forms including Tablets, Capsules, Softgels, Syrups, Drops, Ointments, Granules, Oils, Powders, etc.
The company has implemented systematic logistic operations, storage, and quality control methods as per the best pharma industry standards. As a result, it caters to the demands of a varied clientele base across the country.
12. LeeHPL VENTURES PVT. LTD.

LeeHPL Ventures is a supplier, wholesaler, and exporter of a comprehensive range of pharmaceutical medicines. Their vast distribution network covers all major routes across the world. The company has a huge clientele from Hong Kong, Japan, Singapore, the USA, the UK, Cambodia, and Australia. The company was established in 2014 and its headquarters location is in Nagpur, Maharashtra.
Their product range includes Acne Drugs, Anti-Alcoholic Drugs, Anti-Hypertensive Drugs, Anti-Diabetic Drugs, Anti-Fungal Drugs, Anti-Allergic Drugs, Anti Cancer Drugs, Anthelmintics Drugs, Anti-Smoking Drugs, Anabolic Steroids Drugs, Anti-Inflammatory Drugs, Anti-Anxiety, and Antidepressant Drugs, Antiasthmatic Drugs, Anti-Migraine Drugs, Benign Prostatic Hyperplasia Drugs, Cholesterol Lowering Agent, Cardiovascular Drugs, Contraceptives/Birth control Drugs, Child Care Drugs, Diuretics Drugs, Epilepsy Drugs, Face Care Drugs, Fertility Drugs, Hyperacidity Drugs, Hair Care Drugs, Immuno Suppressants Drugs, Narcolepsy Drugs, Psoriasis Drugs, and Women's Health Drugs. These products usually have a long shelf-life.
LeeHPL has a spacious warehouse for storing bulk orders conveniently and the packaging is effective in keeping the products free from dust, moisture, and damage during transportation.
13. MANKIND PHARMA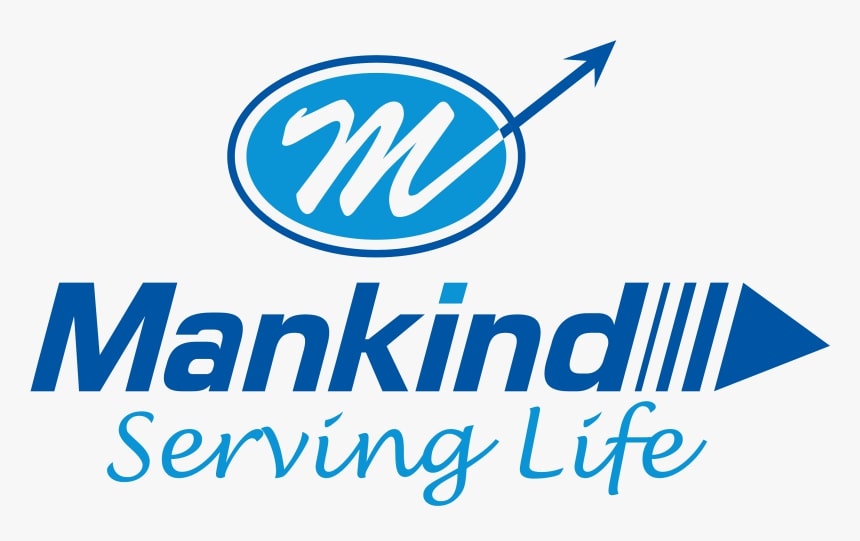 Mankind Pharma is one of the largest pharmaceutical companies in India. The company develops, manufactures, and markets a diverse range of pharmaceutical formulations across various acute and chronic therapeutic areas, as well as several consumer healthcare products. Mankind Pharma was incorporated in the year 1991 with the company headquarters located in Okhla Phase III, Delhi.
The company offers products in therapeutic areas ranging from antibiotics to gastrointestinal, cardiovascular, dermal, and erectile dysfunction medications. Their products are marketed and sold under several brands, a few of which include AcneStar, Health OK, GasOFast, Manforce, Prega News, Unwanted-21 Days, and several more.
In the year 2015, the company started providing a pharma franchise in India and is now among the best PCD Pharma companies.
14. MAXNOVA HEALTHCARE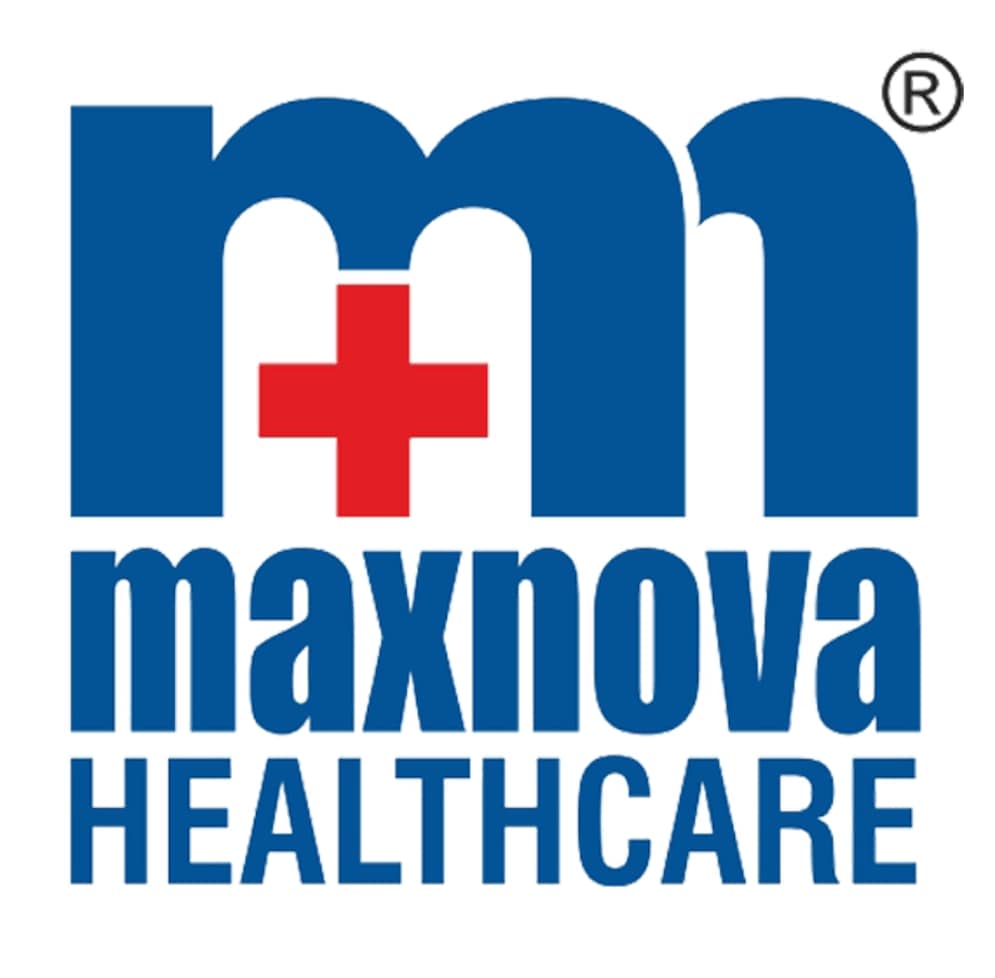 Maxnova Healthcare is part of the Maxnova Group of companies in India and is a leading PCD Pharma franchise company. The company also has a global presence allowing customers to order medicines from anywhere in the world. The company was incorporated in 2010 and its headquarter is located in Ambala City, Haryana.
The company is a manufacturer of high-quality Herbal Cosmetics, Nutraceuticals, and Ayurvedic Beauty Products. Their products are offered in categories like Maxnova Healthcare, Max Naturals, Olnature's, Aniston, Biofrank, and Olcolor's. The Maxnova Healthcare products include Dental Range, Syrups, Lotions, Tablets, Capsules, Creams, etc.
Maxnova's infrastructural segment is divided into four sections viz. R&D, Manufacturing Unit, Quality Testing, and Warehousing & Packaging. The company works with a network of distributors, retailers, wholesalers, and other franchise associates to deliver pharma products to customers.
15. ONESTA LIFECARE

Onesta Lifecare is one of the fastest-growing pharmaceutical formulation manufacturing and marketing companies in India. The company was founded in 1948 and is based in Ahmedabad, Gujarat. It is a division of Fitwel Pharmaceuticals Pvt. Ltd. The company's pharmaceutical products, including OTG products are used by many health practitioners and surgeons in multi specialties.
The company offers a wide range of formulations to meet the demands of various specialties. The promoters of the company have an association in multiple businesses that vary from Pharmaceuticals, FMCG, and Clothing to Electronics, and more.
Onesta Lifecare provides the PCD pharma franchise for various products and has a wide range of products for the Pharma franchise. Their expertise in the field of the pharmaceutical sector provides cutting-edge competition. The company has a presence in every corner of the country catering to the unique opportunities to the small business organizations involved with Pharma franchise companies.
16. SUN PHARMA

Sun Pharma, also known as Sun Pharmaceutical Industries Ltd., is one of the largest global generic pharmaceutical companies that sell over 2,000 pharma products in more than 100 countries around the world. The company was started in 1983 with its headquarters located in Mumbai, Maharashtra. The company runs its pharma products development and manufacturing operations with a team of scientists that work closely with many doctors, patients, as well as business development teams, to generate innovative concepts and ideas that help harness market needs and synergies across therapeutic areas.
Sun Pharma manufactures and markets a variety of pharmaceutical formulations covering a broad spectrum of chronic and acute therapies. The company's range of pharma products is offered in the categories of Speciality Medications, Generic Medications, Over-the-Counter (OTC) Medications, Active Pharmaceutical Ingredients (APIs), and Anti Retro Viral (ARV) Medications, respectively. Their products in dosage forms include tablets, capsules, injectables, inhalers, ointments, creams, liquids, etc.
The company sells doses in large numbers that cover neuro-psychiatry, cardiology, gastroenterology, anti-infective, diabetology, oncology, ophthalmology, dermatology, urology, nephrology, and respiratory among others.
17. V CARE BIOTECH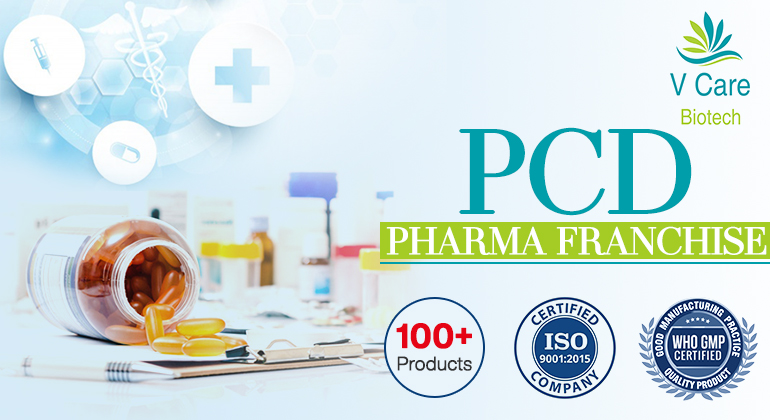 V Care Biotech is a top-rated PCD Pharma franchise company in India that is engaged in delivering pharmaceutical products and medical formulations. The company also has experienced pharmaceutical specialists to stick on to higher quality products and sustain client satisfaction. Their head office is located at Pitampura, Delhi.
The company offers a wide range of WHO-GMP certified and reliable healthcare products including medicines such as Tablets, Capsules, Injections, Syrups, Softgels, Gels, Nasal/Ear Drops, Mouthwash, Energy Drinks, Powder, Ointments, and other healthcare products in the pharma sector. It facilitates medicines in several areas, and the company cautiously operates in all healthcare departments.
V Care Biotech offers opportunities to a diversity of PCD pharma distributors, Pharma dealers, and Pharma franchise distributors from all over India to turn into the company's pharma product franchise in their respective states.
18. VIBCARE PHARMA PVT. LTD.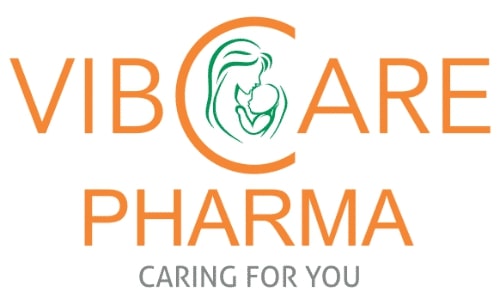 Vibcare Pharma is among the fastest-growing PCD Pharma companies in India. The company has over 1,200 products and 6 divisions across the country and provides the best Pharma franchise and PCD pharma opportunities to customers. Vibcare Pharma offers high-quality products in the healthcare industry by developing, producing, and marketing affordable pharmaceutical products in domestic as well as African, CIS, and South Asian markets. Their headquarter location is in Panchkula, Haryana.
Vibcare Pharma offers a wide range of products and covers all therapeutic segments. The products include Tablets, Softgel Capsules, Capsules, Injectables, Syrups, Dry Syrups, Topical Gels, Creams, Oils, Lotions, Drops, Sachet, etc. These products are manufactured at their WHO-GMP Certified facilities in different regions of the country. Also, they offer one of the best promotional inputs in the industry. All promotional materials like Visual Aid, Prescription Pads, LBL, Reminder Cards, Pen, Keychain, Gifts, etc. are provided free of cost.
19. ZOTA HEALTHCARE LTD.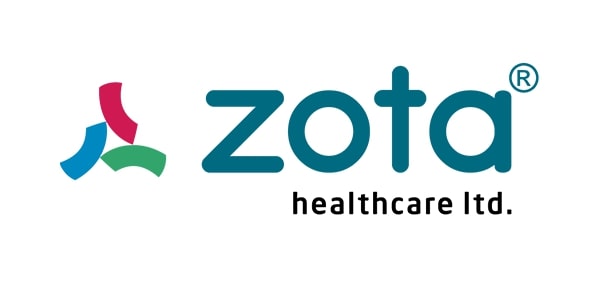 Zota is a leading PCD Pharma company in India providing high-quality products and a pharma franchise. It is into marketing, export, and retail of pharmaceutical products and is engaged in the Manufacturing and Trading of Pharmaceutical Products. The company has 24 marketing divisions, at least 7 patented products, and a network of 1,050 distributors. The company entered the healthcare business in the year 2000 and started developing, manufacturing, and marketing drugs. Its headquarter location is in Surat, Gujarat.
Today, the company offers a vast range of Pharmaceutical, Nutraceutical, and Ayurvedic medicines in India and overseas as well. The products are marketed as Domestic, International, and Patent Products. Their range of products includes Ayurvedic Syrups, Pharmaceutical Tablets, Pharmaceutical Capsules, Pharmaceutical Granules, Ayurvedic Capsules, etc.
Zota acquired Sayona Medicare Pvt. Ltd., a pharmaceutical company in India in 2004 as well as other brands that include Mexon Healthcare, Healthpark Laboratories, Aron Biotech, Magenta Healthcare, Corpus Pharma, and many more. The company exports products to over 30 countries around the world through direct distributors.
20. ZEE LABORATORIES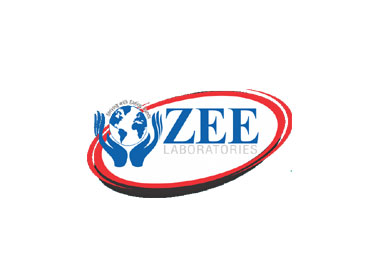 Zee Laboratories is a leading PCD Pharma company in India that is WHO GMP certified and compliant with USFDA & e-GMP norms. The company has world-class F&D and R&D laboratories for innovation in healthcare. The company has about 24 dedicated marketing divisions that focus on aggressive growth and at least 6 manufacturing units situated across the country. They are one of the oldest companies. They have been providing PCD Pharma Franchise in India since 1994. The company's headquarter is located in Karnal, Haryana.
Zee Laboratories is engaged in manufacturing, exporting, and supplying a wide range of Pharmaceutical Medicines. The company products are categorized into segments like Pharmaceuticals, Neutraceuticals, Bio-Beauty (Cosmetics), and Veterinary. Their Pharmaceutical Products include Tablets, Capsules, Softgel Capsules, Dry Syrups, Liquids Oral, Topical Range, and Injections.
The company exports products to more than 35 countries around the globe.
Wrapping Up
PCD Pharma Franchise in India gives rights to the franchisee to grow or expand their business with the help of the Franchise Company. Thus, control will be transferred from the company to the distributor, medical representative, C&F, stockiest, etc., while ownership will remain with the Pharmaceutical Company. This business model encourages mutual growth and benefits.