Top 20
Top 20 Pharmaceutical Companies of India: Known for their High-Quality Medicines
The pharmaceutical industry in India is home to several established and startup companies that contribute by providing healthcare amenities and medicines throughout the globe.
The international pharmaceutical market is anticipated to beat USD 1.5 Trillion by 2023. India ascertains a vital position in the worldwide pharma market. India provides more than 50% of the worldwide need for different kinds of vaccines and over 40% of the demand for generic products in the United States of America. India's pharmaceutical spending is expected to expand at 8-11% CAGR in 2023 to reach over 32 Billion US dollars.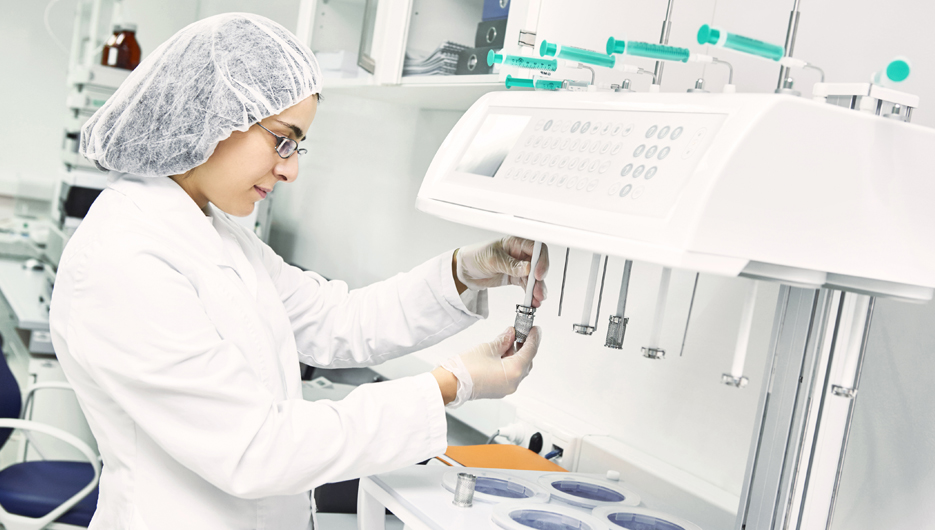 Generic drugs from top pharma companies account for around 20% of global exports in terms of volume, making India the largest provider of generic medicines globally. The Indian pharmaceutical market is expected to be worth around 33.18 billion USD and is expected to take up 9th position in the top global pharma market by the year 2023.
Here, we have listed some of the best Indian-based pharmaceutical companies, which manufacture exemplary pharmaceutical products in India and are ruling the nation's pharma sector.
20 Indian Pharmaceutical Companies Topping the List in 2022
The following is a list of the top 20 pharmaceutical companies in India that have made a name for themselves through their work not just nationwide, but all over the world.
1. Sun Pharmaceutical Industries Ltd.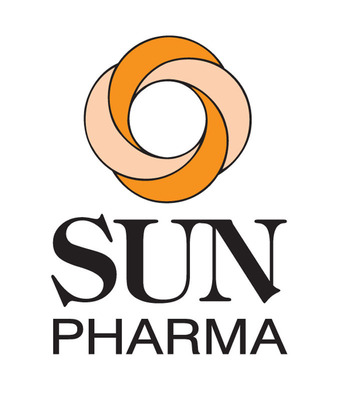 Founder: Dilip Shanghvi
Revenue: US $26 Billion
Sun Pharmaceutical Industries Ltd. has grabbed the first spot on the list of top pharmaceutical companies in India. Founded in 1983 by Dilip Shanghvi and is headquartered in Mumbai. It is an Indian multinational pharmaceutical company that manufactures and sells pharmaceutical formulations and APIs in both India and the United States. Its various therapeutic areas include neurology, psychiatry, cardiology, Diabetology, and gastroenterology. The company also supplies anti-cancer drugs, steroids, peptides, steroids, sex hormones, etc.
Sun Pharmaceuticals is the largest pharmaceutical company in India and the fifth largest specialty generic company in the world. It has potential across dosage forms like injectables, sprays, ointments, creams, liquids, tablets, and capsules. Its businesses include producing generics, branded generics, specialty, over-the-counter (OTC) products, Anti-Retroviral (ARV) medicines, active pharmaceutical ingredients (APIs), and intermediates in the full range of dosage forms, and it also produces specialty APIs. In FY19, US formulations contributed the most to the company's sales with 37%, followed by India branded formulations at 26%.
After the launch of Revital NXT, In September 2021, Sun Pharma Consumer Healthcare, a division of Sun Pharmaceutical Industries Ltd announced its entry into the nutrition bar categories in India. Revital NXT is a brand extension of Revital H, a health supplement.
2. Divi's Laboratories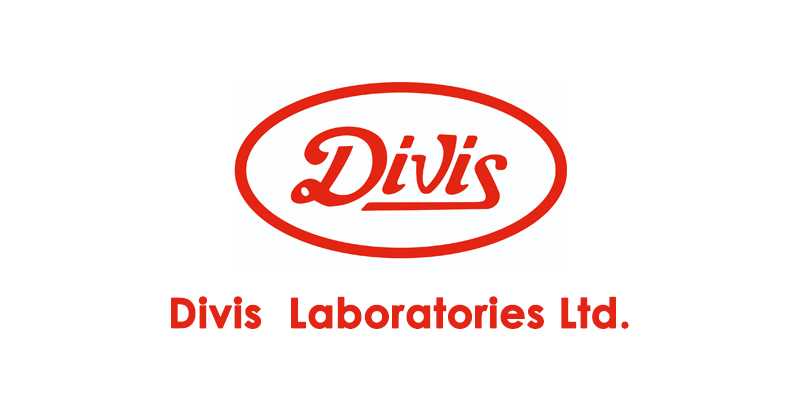 Founder: Dr. Murali Kumar Divi
Revenue: US $14 Billion
Founded by Dr. Murali Kumar Divi in 1990, Divi's Laboratories Ltd is an India-based multinational pharmaceutical company headquartered in Telangana in Hyderabad. The company has a portfolio of 120 products across diverse therapeutic areas. The company is occupied in manufacturing nutraceutical ingredients, leading generic compounds, and custom synthesis of APIs and intermediates. They have two manufacturing plants that incorporate more than 35 production buildings and 50 pharma suits and a third manufacturing site is being constructed near Kakinada.
3. Cipla Ltd.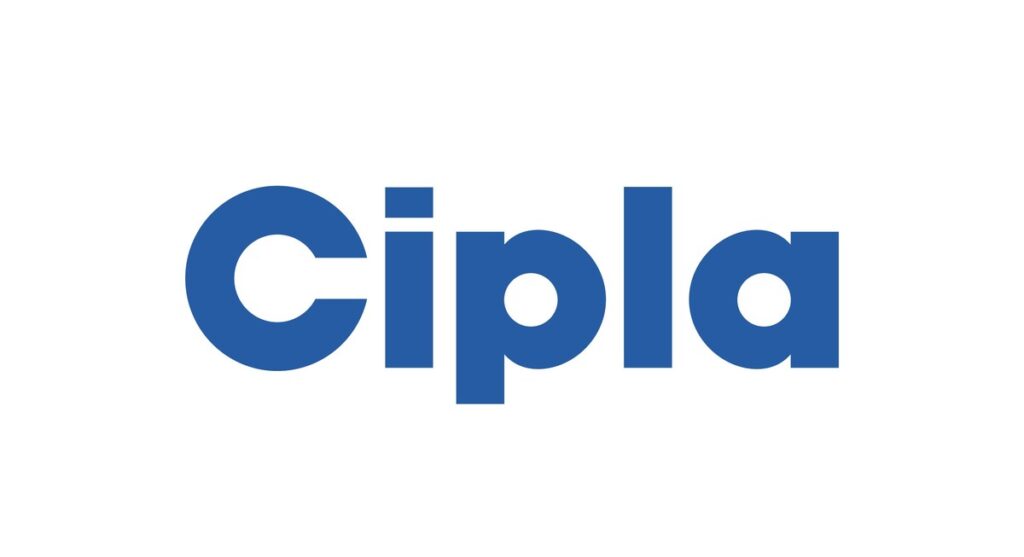 Founder: Dr. Khwaja Abdul Hamied
Revenue: US $9.9 Billion
Cipla is a leading pharmaceutical from India with a presence across the world. Chemical Industrial & Pharmaceutical Laboratories Ltd (Cipla) was established in 1935 and changed to its current name in 1984. The company has a wide portfolio with more than 1,500 products in the market. The company's business model is divided into three strategic units – APIs, respiratory, and Cipla Global Access. It has the largest market in India and followed by Africa and North America. The company's total revenue reached INR 19,160 crores (US $ 2.60 billion) in FY21.
In the year 2021, Cipla Limited subscribed to 5% equity shares (on a fully diluted basis) of Swasth Digital Health Foundation, a not-for-profit organization, to leverage digital technologies and build digital healthcare infrastructure, according to the company's regulatory filing to the exchanges.
4. Dr. Reddy's Laboratories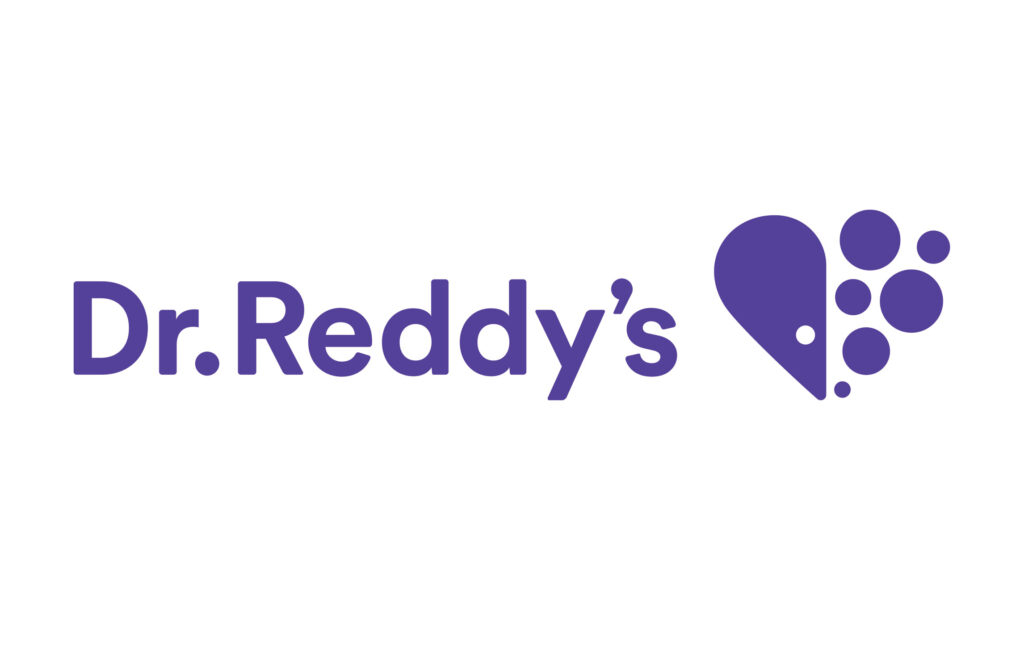 Founder: Kallam Anji Reddy
Revenue: US $9.2 Billion
Founded in 1984 by Kallam Anji Reddy and headquartered in Hyderabad, Dr. Reddy's Laboratories is a multinational pharmaceutical company that manufactures an extensive range of diagnostic kits, APIs, critical care, and biotechnology products. Its flagship products include Ramipril and Canagliflozin, Ibuprofen Nizatidine, Sodium, Naproxen, Atorvastatin, Naproxen, etc. In the year of 1992, the company made its first move to form a joint venture with the biggest Russian pharmaceutical producer Biomed. The company has seven active manufacturing plants across India. The major therapeutic areas include gastrointestinal, cardiovascular, pain management, anti-infective, pediatrics, and oncology. The company ranks 3rd on the list of top pharmaceutical companies in India.
5. Torrent Pharmaceuticals Ltd.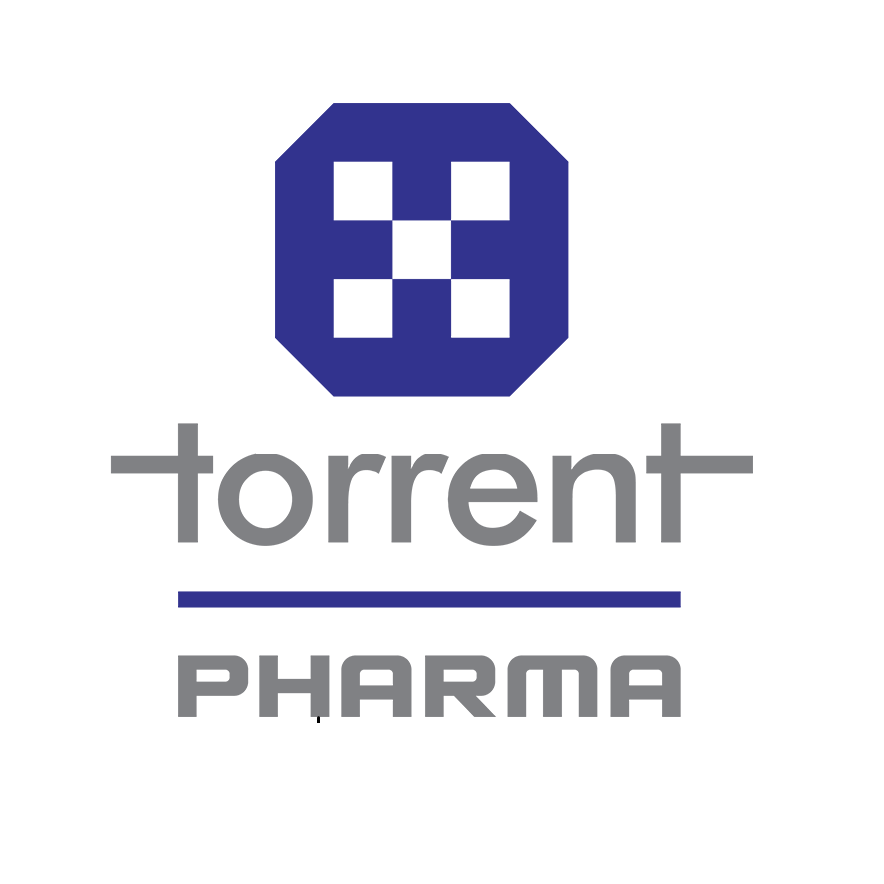 Founder: U. N. Mehta
Revenue: US $5.9 Billion
Founded in 1959 by U. N. Mehta and headquartered in Ahmedabad, Torrent Pharmaceuticals Ltd is the flagship company of the Torrent Group. In the starting, the company was known as Trinity Laboratories Ltd, and it was later renamed Torrent Pharmaceuticals Ltd. The company boasts 7 subsidiaries in different countries, namely the USA, the UK, Brazil, Canada, Germany, Russia, and the Philippines.
The company is seeing strong demand as the consumption of medicines from famous companies like Moderna, Inc., Novartis AG, Pfizer Inc.. Johnson & Johnson, Abbott Laboratories and Merck & Co., Inc. increases worldwide.
6. Lupin Limited

Founder: Desh Bandhu Gupta
Revenue: US $5.4 Billion
Founded in the year 1968 by Prof. Desh Bandhu Gupta and headquartered in Mumbai, Lupin Limited is a leading pharmaceutical company in India and is among the top 10 generic companies in the world. They started their business in 1968 and over the years have become one of the largest pharmaceutical companies in India and the world. Their business includes formulations, Active Pharmaceutical Ingredients (API), drug delivery systems, and biotechnology. In FY21, Lupin's total sales stood at INR 149,270 million (US$ 2.02 billion).
In September 2021, TB Alliance, a non-profit drug developer, granted Lupin Limited (Lupin) a non-exclusive license to produce pretomanid and an anti-TB medicine that is part of the three-drug 'BPal' regimen. They plan to market the anti-tuberculosis (TB) drug in more than 140 countries including the world's top TB-burdened regions.
7. Alkem Laboratories Ltd.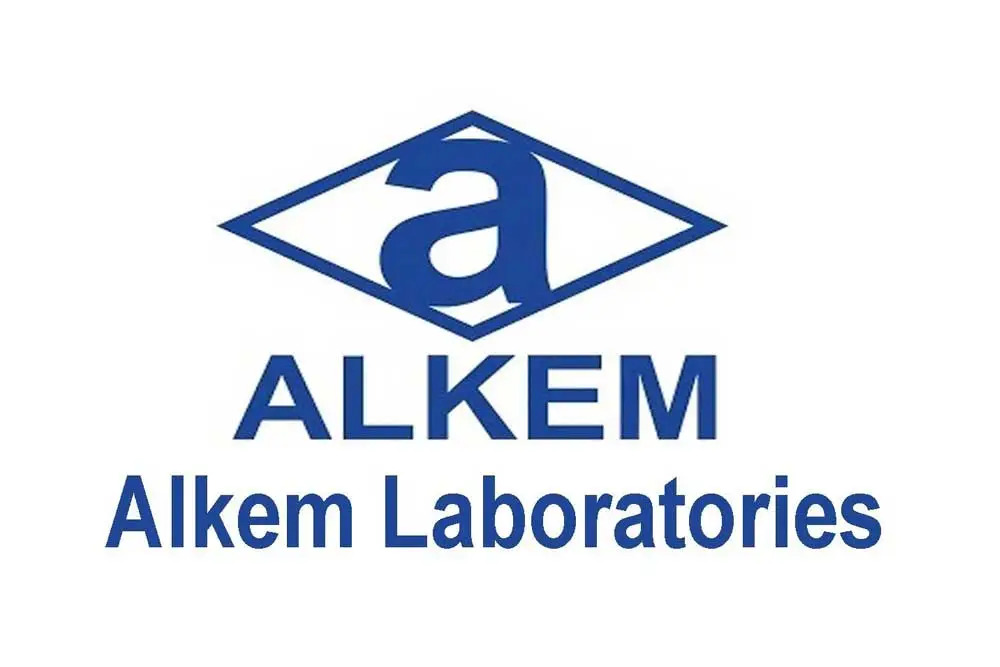 Founder: Samprada Singh
Revenue: US $5.4 Billion
Founded in 1973 by Samprada Singh and headquartered in Mumbai, Alkem Laboratories Ltd focuses on developing and commercializing top-quality branded generic drugs, APIs, as well as nutraceuticals in various therapeutic segments. At the present time, the company carries out its activity through 21 manufacturing facilities altogether. Among these twenty-one manufacturing plants, two are located in the United States, while the remaining nineteen plants are located in India.
8. Zydus Lifesciences Limited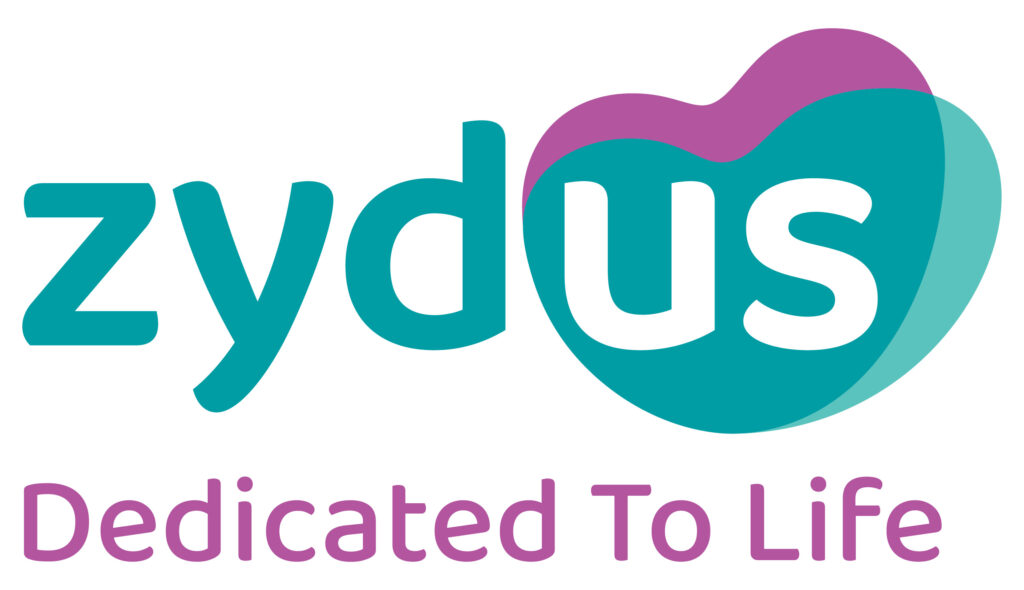 Founder: Ramanbhai Patel
Revenue: US $5.3 Billion
Founded in 1952 by Ramanbhai Patel and his business partner Indravadan Modi, Zydus Lifesciences (formerly Cadila Healthcare Limited), is an Ahmedabad-based pharmaceutical company that manufactures skincare products, herbal products, generic drugs, diagnostics, and other OTC products. The company's Innovation program is led by 1300 researchers across 19 sites located in various places all over the country. The company makes API at three sites in Ankleshwar, Vadodara, and Patalganga. The company's worldwide business has been able to create a strong foothold in the regulated markets of the United States, and Europe, as well as in the high-profile markets of Latin America and South Africa.
9. Aurobindo Pharma Ltd.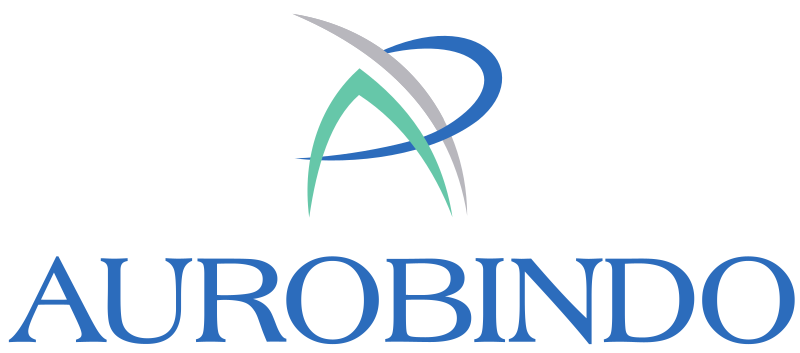 Founders: V. Ramprasad Reddy & K. Nityananda Reddy
Revenue: US $4.8 Billion
Founded in 1986 and headquartered in Hyderabad, Aurobindo Pharma Limited is a pharmaceutical manufacturing company that has a presence in key therapeutic segments such as anti-biotics, neurosciences, cardiovascular, antiretrovirals, gastroenterology, anti-allergics, anti-diabetics, etc. The company began its operations in 1988 with a small Penicillin manufacturing unit in Puducherry. In terms of earnings and its strength, the company occupies the second position on our list. Equipped with over 22,000 employees worldwide, the firm exports its cost-effective products to over 150 nations across the world. The company also exports its products to more than 120 countries and more than 70 percent of the company's total revenue, comes from the international market. Around 33 billion diverse dosage forms were manufactured by the company in 2018-19 which contributed to a revenue of $ 2.8 billion.
10. Intas Pharmaceuticals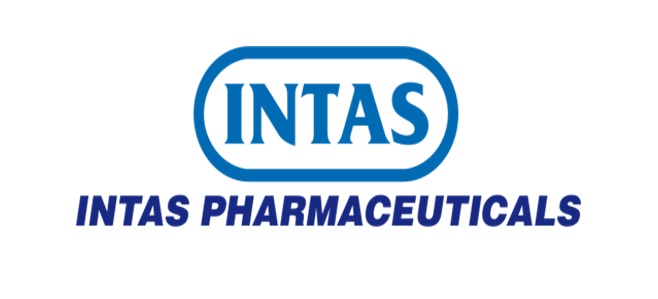 Founder: Hasmukh Chudgal
Revenue: US $2 Billion
Founded in 1977 by Hasmukh Chudgar and headquartered in Ahmedabad, Intas Pharmaceuticals is one of the top pharmaceutical companies in India and the leading biosimilar product manufacturer in Asia. It has been able to commercialize 13 biosimilars that include Paclitaxel and Docetaxel. The company has registered its presence in more than 80 countries and has been generating good high sales as well as distribution in the global market. Out of the fourteen manufacturing plants of Intas pharmaceutical Ltd. seven are located in India, and the remaining are present in the U.K. and Mexico. Intas continues its R&D efforts in diverse therapeutic domains such as nephrology, rheumatology, ophthalmology, oncology, auto-immune, and plasma-derived-product-based therapies.
11. Biocon Ltd.

Founder: Kiran Mazumdar Shaw
Revenue: US $970 Million
Founded in 1978 by Kiran Mazumdar Shaw and headquartered in Bangalore, Biocon Ltd is one of the most popular Indian biopharmaceutical companies that manufactures generic active pharmaceutical ingredients (APIs). The company renders its service in more than 120 countries by discovering novel and cost-effective ways to combat cancer, diabetes, and autoimmune diseases. The firm also manufactures novel biologics as well as biosimilar insulins and antibodies, which are sold in India as branded formulations.
12. Mankind Pharma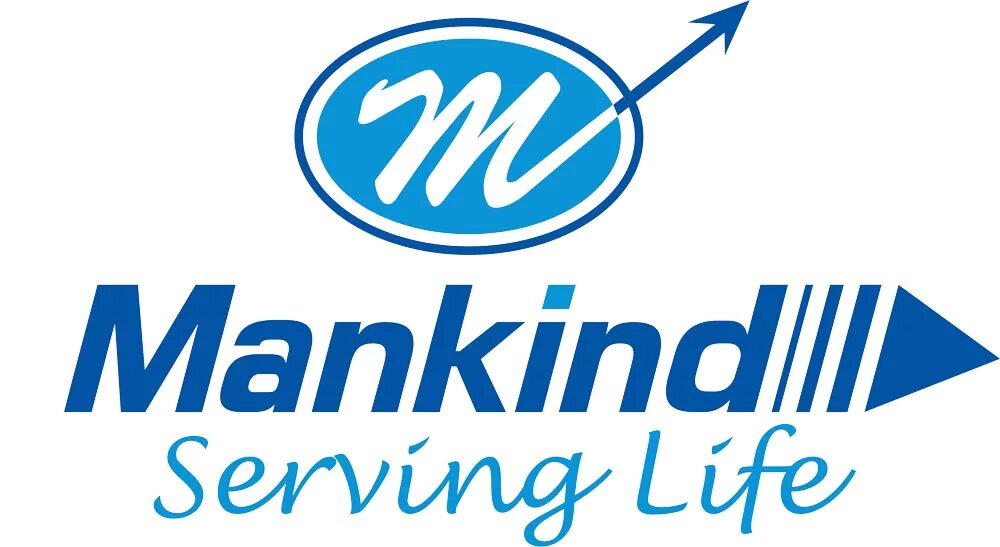 Founder: Ramesh C. Juneja & Rajeev Juneja
Revenue: US $980 Million
Mankind Pharma Limited is one of the best leading pharma companies in India and they have their headquarters in New Delhi. In 1995, The company was founded. They help in the production and sale of a wide range of products, including Antibiotics, Antifungals, NSAIDs, Gastrointestinal, Anthelmintic, Cardiovascular, Dermal, and Erectile Dysfunction, and several other categories.
13. Emcure Pharmaceuticals Limited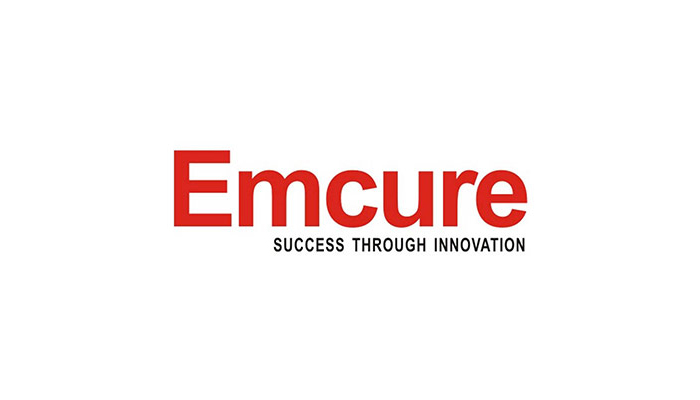 Founder: Satish Mehta
Revenue: US $870.2 Million
Founded in the year 1983 by Satish Mehta and headquartered in Pune, Emcure Pharmaceuticals Ltd was established to address the vision of fulfilling the vast healthcare needs. In Pune, the company started as a single manufacturing facility and it has also witnessed a healthy growth over the years, now boasting a range of world-class manufacturing facilities spread across API, formulations, and biotechnology. Emcure is now very well-known as a vertically integrated pharmaceutical company with commendable infrastructure, skills, and resources that are not only comparable to the best pharma companies in Mumbai, India but those that are considered the best in the world. Manufacturing of APIs, Formulations, and Biotechnology can all be summed up as strengths of Emcure.
14. Ipca Laboratories

Founders: K.B. Mehla & Dr. N.S. Tibrawala
Revenue: US $720 Million
Founded in the year 1949 by K.B. Mehla and Dr. N.S. Tibrawala, Ipca Laboratories is a globally popular pharmaceutical company based in Mumbai, India. Its portfolio of products includes over 350 formulations such as capsules, dry powders, tablets, and oral liquids along with more than 80 active pharmaceutical ingredients (APIs) such as P- Bromo Toluene, Acetylthiophene, and Theobromine. They have been distributing their products to over 120+ nations. It has got accreditations from the US FDA and the UK MHRA.
15. Abbott India Ltd.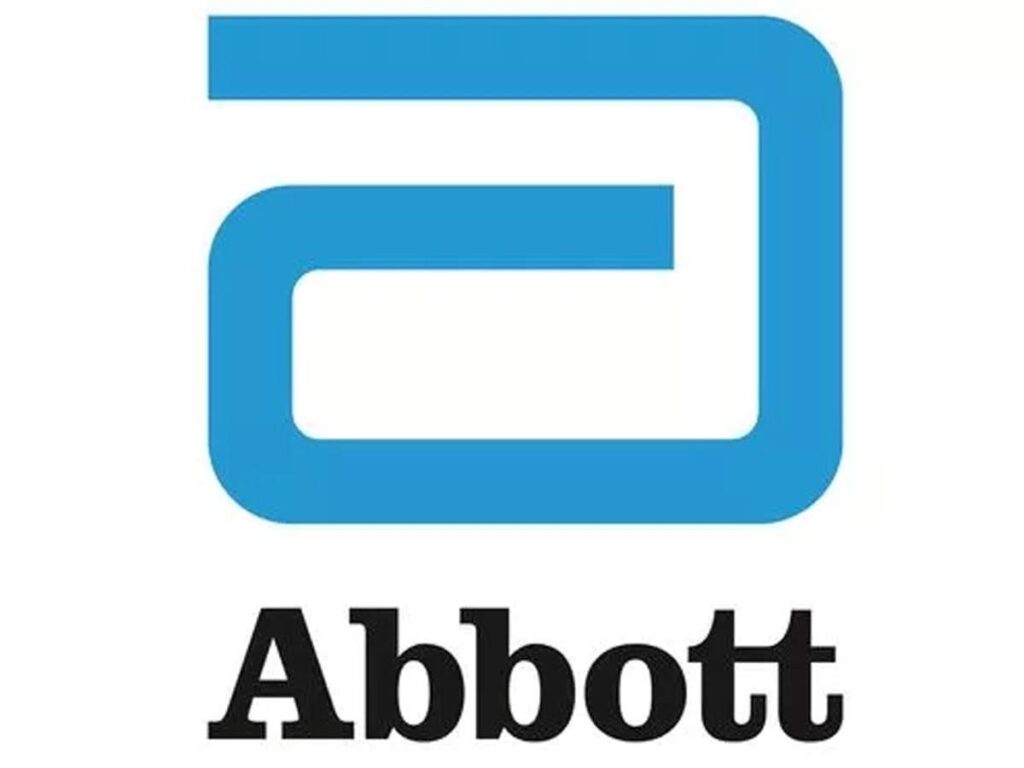 Founder: Abbot Laboratories, United States of America
Revenue: US $570 Million
This Pharma Company was founded in the year of 1944, Abbott is a subsidiary of Abbott Laboratories of USA, established back in 1910. Headquartered in Mumbai, Abbott India Ltd is one of the oldest pharmaceutical companies in India and among the largest MNC pharma companies. The company is very dedicated to helping people live healthier lives. The company is responsible for manufacturing a diverse range of nutritional products, diagnostic tools, diabetes, branded generic pharmaceuticals, vascular devices, and many more.
Abbott's products can be categorized into a wide range of therapeutic categories, such as women's health, gastroenterology, cardiology, metabolic disorders, and primary care.
16. Glenmark Pharma Ltd.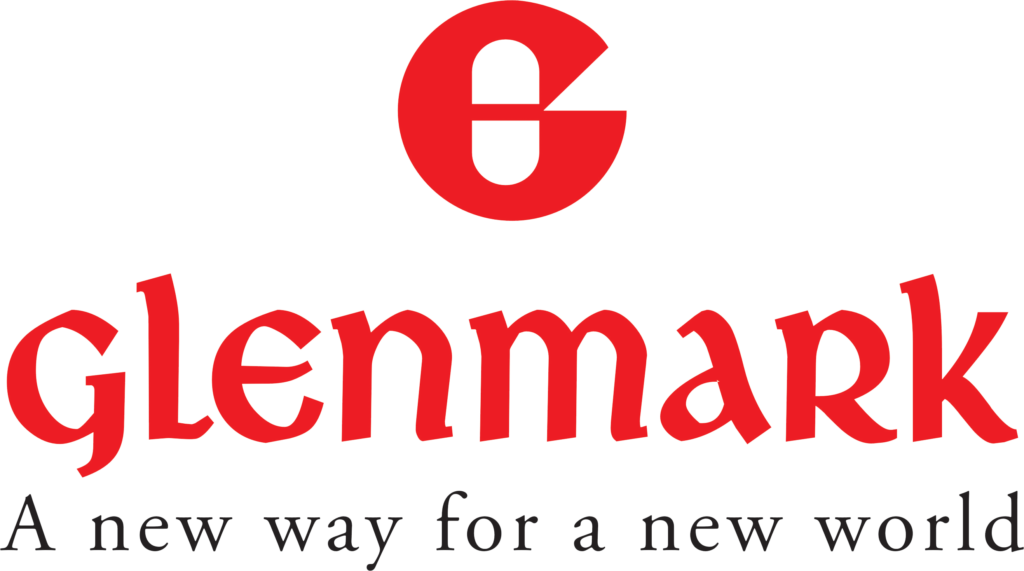 Founder: Gracias Saldanha
Revenue: US $416.76 Million
Founded by Gracias Saldanha in 1977, Glenmark is a Mumbai-based Indian pharmaceutical firm and are very specializes in the field of therapeutic areas of oncology, dermatology, and respiratory. The company's name comes from the founder's two sons Glen and Mark. It is reputed for its generic drugs worldwide including in countries such as Europe, Russia, the USA, and Latin America. This company has 17 manufacturing facilities globally and provides services to over 70 different countries by exporting and selling its products. Its a most important in manufacturing cost-effective biosimilars that address unprecedented problems regarding the treatment of cancers and other fatal diseases. The company incorporates around 12,000 dedicated employees all over the world. The company is on the list of top pharmaceutical companies in India.
17. Piramal Enterprises Ltd.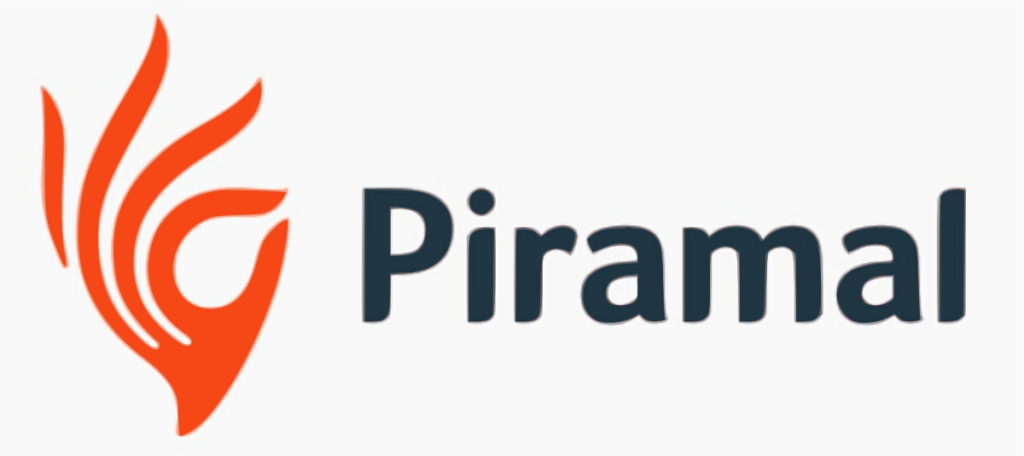 Founder: Ajay Parimal
Revenue: US $256.15 Million
Founded in 1984 by Ajay Parimal, Piramal Group is a diversified global business conglomerate that deals with life sciences, healthcare, healthcare information management, drug discovery, consumer products, specialty glass management, rural development, and real estate, and financial services. Piramal Enterprises Ltd. is a part of the Piramal Group that offers a unique platform for the treatment of an extensive range of diseases including cardiovascular disorders, and diabetes. Their other services include such as spasticity management, anesthetics, nutritional, and Over The Counter (OTC) products from reputed MNCs such as F. Hoffmann-La Roche's globally commended Saridon and Duphar Interfran's Lacto Calamine lotions. It also manufactures generic medicines that are exported to the international market.
18. Alembic Pharmaceuticals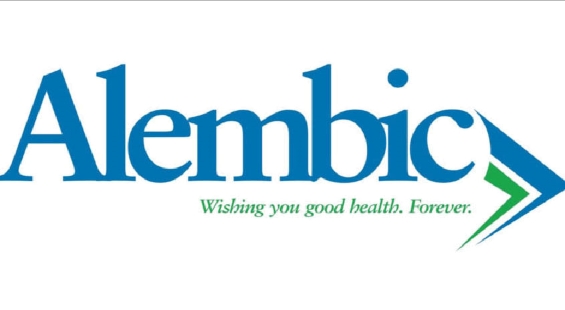 Founder: Chirayu Amin
Revenue: US $173 Million
Alembic Pharmaceuticals was founded by Chirayu Amin in 1907 in Vadodara, Gujarat. In the beginning, The company started as Alembic Chemical Works in 1907, and the company began manufacturing tincture and alcohol in its unit at Vadodara. Alembic Pharmaceuticals is involved in manufacturing pharmaceutical products, pharmaceutical substances, and intermediaries and has set up its manufacturing plants in Panelav Karakhadi, in Gujarat, and Sikkim in India.
19. Laurus Labs Ltd.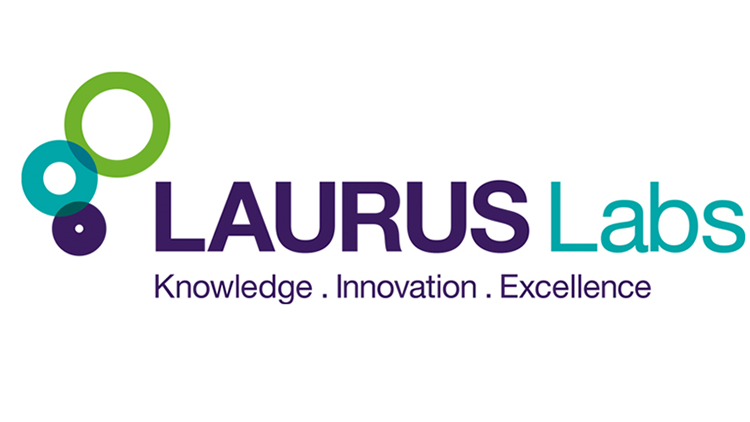 Founder: Dr. Satyanarayana Chava
Revenue: US $170.59 Million
Founded in the year 2005 by Dr. Satyanarayan Chava and Laurus Labs Ltd is one of the leading research and development-driven Indian pharma and also biotech company. Laurus Labs is headquartered in Hyderabad and has its manufacturing plants located in Visakhapatnam, Hyderabad, and Bangalore. Mainly focus of the company on active pharma ingredients, finished dosage forms, biotechnology, and synthesis. Laurus Labs leads in generic active pharmaceutical ingredients (APIs) in certain high-growth therapeutic areas of antiretrovirals (ARVs), Hepatitis C, and Oncology.
20. Biophar Lifesciences Pvt. Ltd.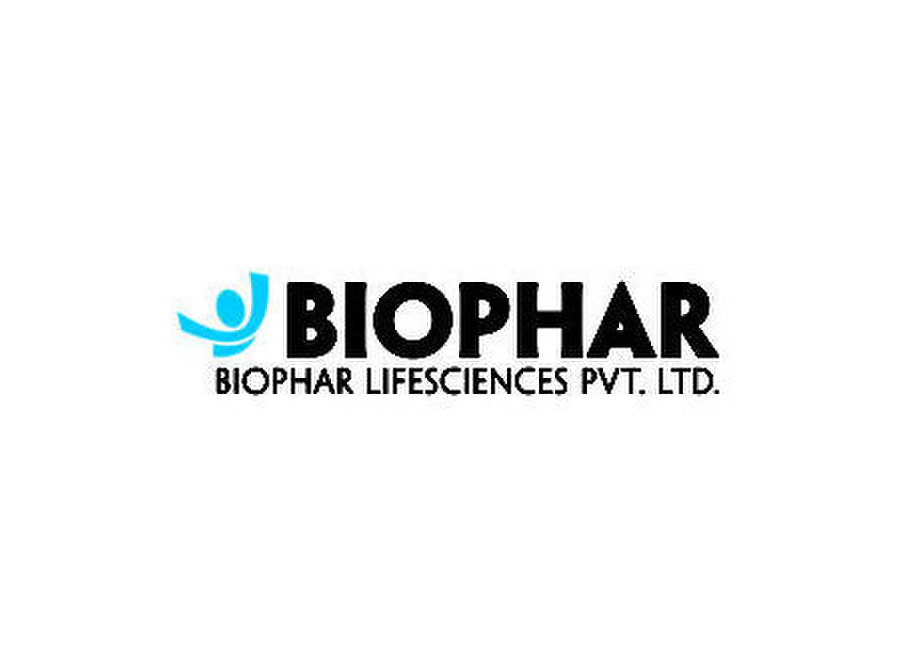 Founder: Gulshan Rawat
Revenue: the US $5 Million
Founded in the year 2010 by Gulshan Rawat, Biophar Lifesciences is one of the top pharmaceutical companies based in Chandigarh that deals in the PCD Pharma Franchise Business and manufacturing. The quality and reasonably-priced formulations make Biophar Lifesciences one of the most reliable companies in India. Biopharma has been expanding its client base by reaching each and every corner of the nation and adding more distributors. It is the constant endeavor that the company takes and which helps its business spread to other parts and create new networks.