Top 20
Top 20 Tyre Companies in India For Safety
The top tyre manufacturing companies in India are among the well-known brands and the No.1 choice of many automobile manufacturers. If we are to name a few such domestic brands, these would certainly be companies like MRF, CEAT, JK Tyre, Apollo, TVS, and many more. Plus, there are also several international tyre brands like Bridgestone, Yokohama, Goodyear, Michelin, etc. that are renowned companies. These companies produce high-quality tyres that find applications not only in passenger vehicles but other purposes such as farming, mining, construction and lifting, sports, etc.
Tyres provide grip, performance, efficiency, etc., both for on-road and off-highway driving experience. For this reason, the tyre makers in India (and around the world) apply state-of-the-art technologies and development to cater to the various needs of consumers in different segments.
Also, read our other articles:
"Top 20 Private Engineering Colleges in India" [click to visit]
"Top 20 Steel Companies in India" [click to visit]
"Top 20 MNCs in India" [click to visit]
Let us take a look at some of the popular tyre manufacturing companies and brands in India.
20 Best Selling Tyre Brands in India
The following is a list (in alphabetical order) of a few domestic and international tyre companies and brands that are well-known in India.
1. Alliance Tire Company Private Limited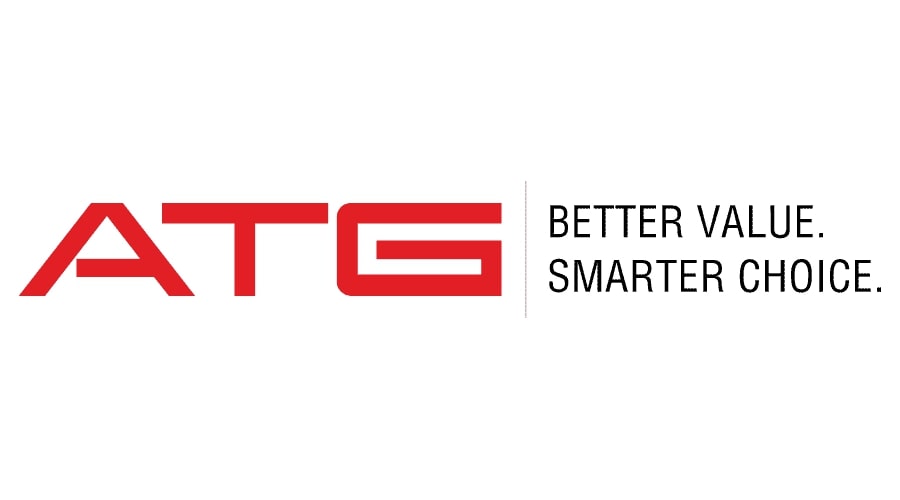 A subsidiary of the Japan-based tyre manufacturing company, Yokohama Rubber Company, the Alliance Tire Company makes tyres and markets its products for applications in agricultural and industrial sectors and other multi-purpose applications worldwide. The alliance started producing pneumatic tyres for cars, and in the 1960s, it started offering tyres for tractors. The company products are marketed to clients in countries such as Europe, Japan, India, the USA, and South America.
The Company has been in the tyre production business since 1950 with its India headquarters located in Mumbai and the manufacturing facilities are set up at Tirunelvelli (Tamil Nadu), Dahej (Gujarat), and Hadera (Israel).
2. Apollo Tyres Limited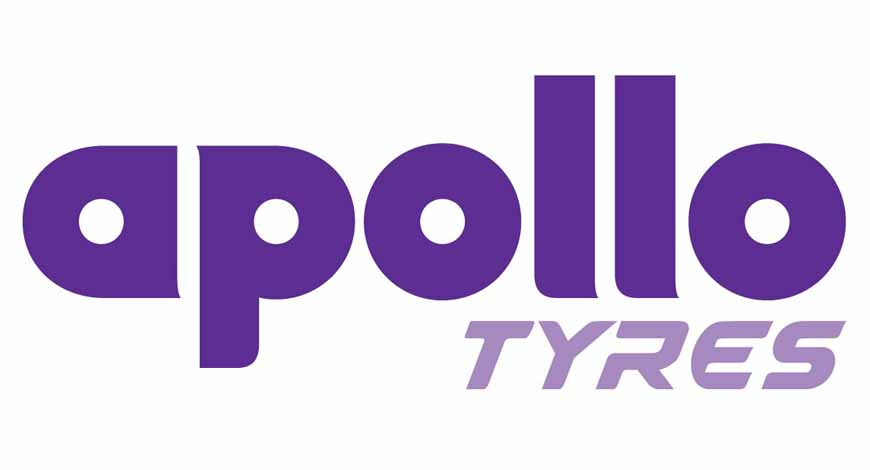 Apollo Tyres is one of the popular tyre manufacturers in India. The company markets its products under two global brands, namely Apollo Tyres and Vredestein. These products are available in countries around the world through an extensive network of branded, exclusive, and multi-product stores. Apollo Tyres has several production units in India, the Netherlands, and Hungary Apollo tires are largely produced for the automotive industry and are used in trucks, buses, light trucks, two-wheelers, consumer vehicles, agricultural machinery, industrial machinery, earthmovers, etc.
The company also manufactures tires for two-wheelers and pick-up trucks at a new factory in Andhra Pradesh. PTL Enterprises & Manufacturing company located at Kalamassery in Kerala was acquired by Apollo Tyres and became an associate company.
Apollo Tyres entered the tyre production business in the year 1972 and has since become a trusted brand as the manufacturer and marketer of tyres in India and beyond. The company's corporate office is located in Gurugram, Haryana, and it caters to more than 100 countries across the globe. The Company has set up seven manufacturing units across India and Europe.
3. Asian Tyre Factory (ATF)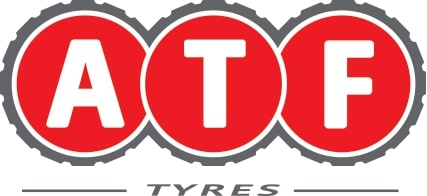 ATF Tyres produces tyres that are used mainly in a range of tractors, agriculture equipment, excavators, forklifts, and commercial vehicles such as two-wheelers, three-wheelers, light trucks, ultra-light trucks, etc. In addition, the company also makes Butyl Tubes which are capable of heat resistance and are durable. Such tyres are produced with high-quality Butyl rubber to make them defect-free tubes.
The company's corporate office and manufacturing facility are located in Jalandhar, Punjab. The company has been in the business for more than two decades and caters to more than 80 countries around the world. ATF produces about 1,400 variants of tyres at their production plant and is available based on size, rim, pattern, etc.
4. Balkrishna Industries Limited (BKT)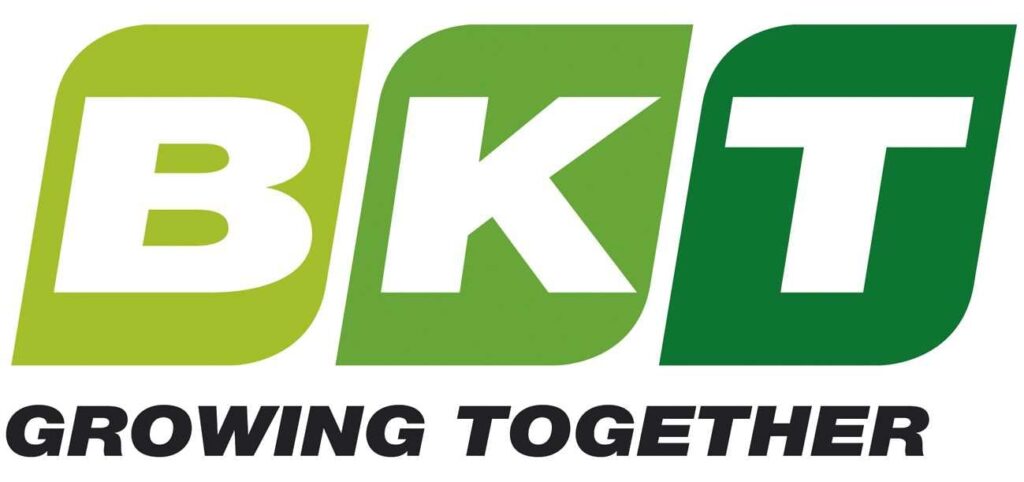 Balkrishna Industries Limited (BKT) is a leading manufacturer of off-highway tyres in the Indian and global markets. BKT Tires or Balkrishna Industries manufactures off-highway tires for heavy equipment vehicles segments of agriculture, mining, and other industrial and OTR vehicles. The company was started in 1987 and its headquarter is located in Mumbai.
BKT has successfully focused on specialized segments such as agricultural, construction, and industrial machinery, as well as earthmoving, port and mining, ATVs, and gardening. As a result, BKT has become a global player in the off-highway tire industry
The company has four subsidiaries in Europe and North America assisting their head office in sales and marketing activities. These subsidiaries are BKT Europe S.R.L. in Seregno (Italy), BKT Tires USA Inc. in Akron (Ohio), BKT Tires Canada Inc. in Toronto (Canada), and BKT Tires, Inc. in Brentwood (Tennessee). Their products are marketed in more than 130 countries worldwide through a network of national distributors. The Company's production facilities are set up in the Indian regions of Aurangabad, Bhiwadi, Chopanki, Dombivali, and Bhuj.
5. Birla Tyres Limited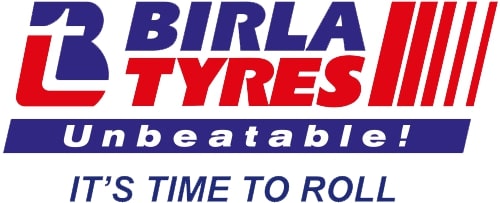 Birla Tyres has been in the tyre manufacturing business since 1991 in India. The company is part of Kesoram Industries Ltd., which has business operations under the flagship of the B.K. Birla Group of Companies, and is mainly engaged in the production and development of Tyres, Cement, and Rayon. Its headquarters is located in Kolkata, West Bengal.
The company manufactures tyres for small/light commercial vehicles, passenger cars, trucks, buses, scooters, motorcycles, 3-wheelers, farm vehicles, mining, heavy earth-moving machinery, etc. The company also manufactures bias and radial tyres which are sold in India and in international markets. Birla Tyres exports its products to more than 17 countries worldwide.
Birla Tyres is in the process of completing a new world-class R&D center which will enable the company to meet their customers' desires for even better, safer tyres across all of the ranges, and to satisfy customers in new segments.
6. Bridgestone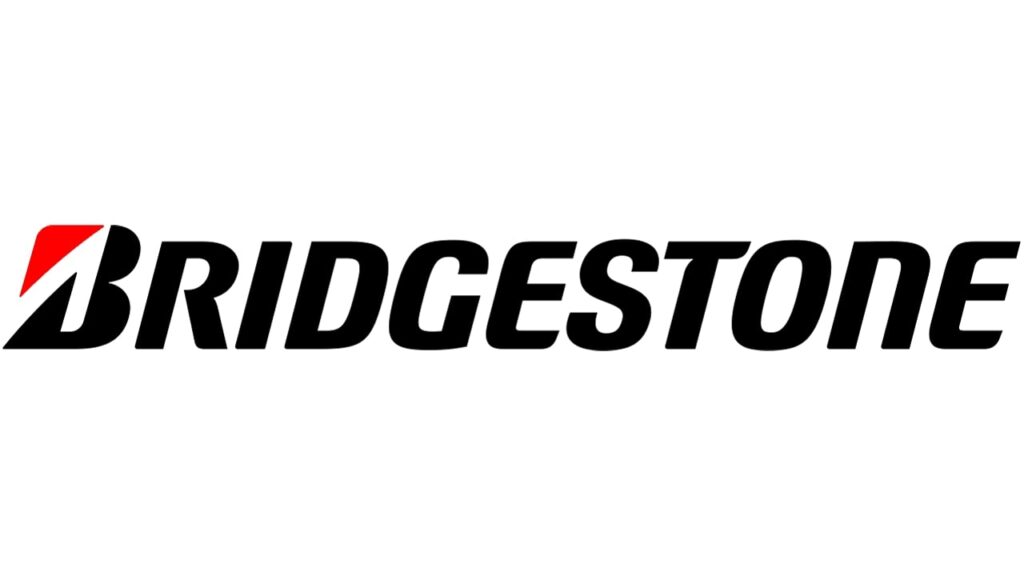 Bridgestone Corporation is the largest manufacturer of tyres in the world with manufacturing facilities set up in several countries including India. Bridgestone offers more than 30 tyre models for various segments such as passenger cars, minivans, light/medium trucks, etc., to perform best when you need them most.
The company manufactures world-class tires for nearly every kind of vehicle, from a kart tire that stands only 10 inches high to a 13-foot-tall giant radial for earth-moving equipment. The tyres are available in the categories of vehicles' make and model, size, and type. Their tyres are also marketed under a range of brands including Potenza, Alenza, Turanza, Driveguard, WeatherPeak, Ecopia, Dueler, and Blizzak. These brands cater to sports cars, luxury cars, trucks, SUVs, and crossovers as well as weather, puncture, and fuel efficiency.
The company is a world leader in developing innovative tire technologies. The company also introduces weather tyres and run-flat tyres.
7. CEAT Limited

CEAT is one of India's top tyre manufacturers and has a strong presence in global markets. CEAT provides a range of tyres that are compatible with various makes and models. Headquartered in Mumbai, it is the flagship company of RPG Enterprises which was established in 1958. In India, CEAT is a popular choice for automakers like Honda, Maruti Suzuki, Toyota, Hyundai, Tata, Mahindra, and many more.
The company produces tyres for cars, two-wheelers, trucks, and buses. Their widest range of tyres cater to all segments and manufactures world-class radials including heavy-duty trucks and buses, light commercial vehicles, earthmovers, forklifts, tractors, trailers, cars, SUVs, motorcycles, scooters, cycles as well as auto-rickshaws. CEAT produces one of the best Tubeless Tyres and Tube Tyres for motorbikes and scooters and is offered in different patterns for different bike models. The company is also the bat sponsor of cricketers and manufactures tires for various types of vehicles.
CEAT produces more than 15 million tires per year and offers the widest range of tires for all segments, as well as produces world-class radial tires for heavy trucks and buses, light commercial vehicles, earthmoving machines, forklifts, tractors, trailers, passenger cars, motorcycles, and scooters, as well as auto-rickshaws.
8. Continental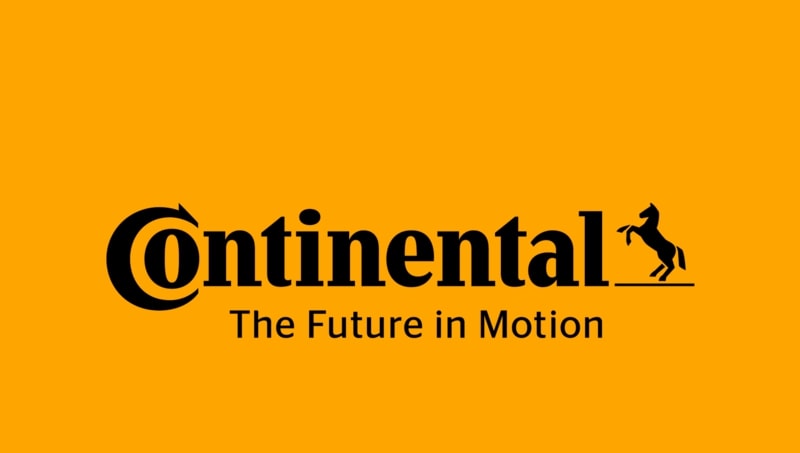 Continental is one of the top manufacturers of passenger and light truck tyres (PLT) in Europe. The company was founded in Hanover, Germany, in 187 that first started making solid tyres for carriages and bicycles and later, diversified its business activities. Today, Continental is one of the world's leading automotive suppliers, having a leading position in the original equipment and replacement business. It also offers safe, efficient, intelligent, and affordable solutions for vehicles, machines, traffic, and transportation.
The company produces a variety of tyres for cars, vans, 4×4 vehicles, motorcycles, bicycles, and commercial specialty tyres. Their Passenger and Light Truck Tyres Division consists of the Continental, Uniroyal, Semperit, Barum, General Tire, Viking, Gislaved, Mabor, and Sportiva brands.
Continental Automotive Group has already developed game-changing technologies that can be found in most modern cars nowadays such as ABS, ESC, and EBA, to name a few.
9. Dunlop India Limited (DIL)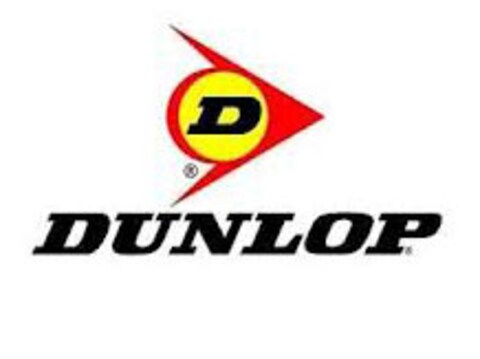 Dunlop Tyres was the first company to introduce rubber tyres to the world. The first rubber tyre was made in 1890 by the company founder John Boyd Dunlop in Dublin, Ireland. Today, Dunlop Tyres company is operated in international markets by three renowned tyre manufacturing brands, Goodyear Tire & Rubber Company in the USA; Sumitomo Rubber Industries in Asia, Russia, Africa, and Latin America (except Mexico); and Continental AG in the USA, Malaysia, Singapore, and Brunei. Dunlop brand of tyres is also specialized in racing tyres, motorcycles, and touring car tyres.
Dunlop Tyres began its journey in India with the marketing of cycle tires in the year 1896, and by 1926, Dunlop incorporated its business in India as Dunlop Rubber Company (India) Limited. The company was later, renamed to what it is called today, Dunlop India Ltd (DIL), which is led by Ruia Group. The companies headquarter is located in Kolkata, West Bengal. The company's manufacturing facilities are set up at Sahaganj (West Bengal) and Ambattur (Tamil Nadu).
DIL started producing tyres for passenger cars, scooters, cycles, 3-wheelers, and animal-drawn vehicles. Later, it diversified its capabilities to manufacturing around 300 varieties of tyres ranging from scooter tyres to tyres for trucks, buses, tractors, earthmovers, aircraft, etc. The company also started production of Off The Road (OTR) tyres.
10. Falken Tyre India Private Limited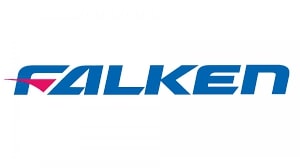 Falken Tyre is a joint venture between Japan-based Sumitomo Rubber Asia (Tyre) Pvt Ltd (a subsidiary of Sumitomo Rubber Industries Ltd) and Stamford Tyres Corporation Ltd (tyre distributor). Sumitomo Rubber Industries (SRI) is one of the leading tyre manufacturers and a core company of the Sumitomo Rubber Group, which offers a range of innovative and unique products in the fields of sports and industrial products.
Stamford Tyres Corporation has a sales and operations network in more than 90 countries around the world. The company is in the core business of tyre distribution of major brands such as Falken, Dunlop, Continental, and Toyo Tyres.
Falken Tyre aims to expand sales of replacement tyres by supplying one of the broadest and deepest product ranges in the tyre market, keeping in mind Indian roads, driving, and vehicles. Addressing the growing needs of the Indian replacement tyre market, Falken Tyre has a pan-India presence.
11. Goodyear India Limited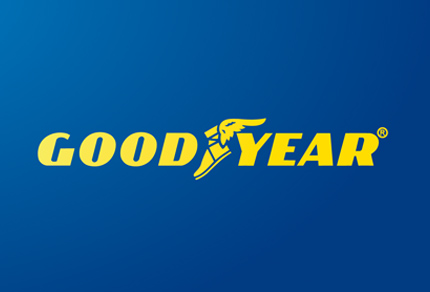 Goodyear Tire and Rubber Company is a popular tyre manufacturer which is also known for the Goodyear Blimp. The company manufactures its products at 57 enterprises in 23 countries of the world. The company has set up manufacturing plants at Aurangabad and Ballabhgarh in India for the passenger car segment.
Goodyear entered the Indian market in 1922. The company supplies tyres to many of the leading OEMs in India and has been a pioneer in introducing tubeless radial tyres in the market. It is also a leading supplier to major tractor companies in the farm segment.
The company manufactures a variety of tyres for passenger cars, SUVs, 2-3 wheelers as well as off-highway purposes that provide better grip, performance, and durability.
12. JK Tyre & Industries Limited

JK Tyre is a very popular name among vehicle owners in India. JK Tyre is a leading tyre manufacturer in India and amongst the top 25 manufacturers worldwide. The Company produced the first radial tyre in the year 1977 and is currently the market leader in the Truck Bus Radial tyre segment. In New Delhi, their head office is located.
The company manufactures a wide range of automobile tyres, tubes, and flaps. It also operates a chain of tyre outlets across India that sell the Company's tyres in addition to providing a range of automotive services, including wheel alignment and tire changing, etc.
JK Tyre has a global presence in 105 countries across 6 continents, which is backed by production support from 12 manufacturing units (9 plants in India and 3 plants in Mexico), after taking over the business of Mexico-based Tornel Tyre company. The Company has a strong network of 4,000 dealers and over 500 dedicated brand shops called Steel Wheels and Xpress Wheels providing complete solutions to its customers.
13. Krypton Industries Limited (KIL)

Krypton Industries manufactures and supplies various OEM components and spare parts for the Rehab Care, Industrial segment, and Bicycle Industry. The company entered into a Collaboration Agreement with PolyAir Tires Inc., Canada, in 1990 for the manufacturing of MCP Cycle Tyres. In June 2002, KIL incorporated its first subsidiary company, ECO Wheels Private Limited in India, which later, was merged with Krypton Tyres Limited and other companies.
The company product range includes PU Tyres, PU Inserts, Foam Filled Tyres, PU and Plastic Parts, PU Moulded and Aluminium Die Cast Rims, as well as various wheels and castor assemblies and more. The company is also in the business activities of Footwear, Tyre, Rim & Wheel, and Hospital Equipment.
Krypton Tyres are sold in Australia, Africa, Europe, Far East Asia, North America, and India.
14. Madras Rubber Factory (MRF)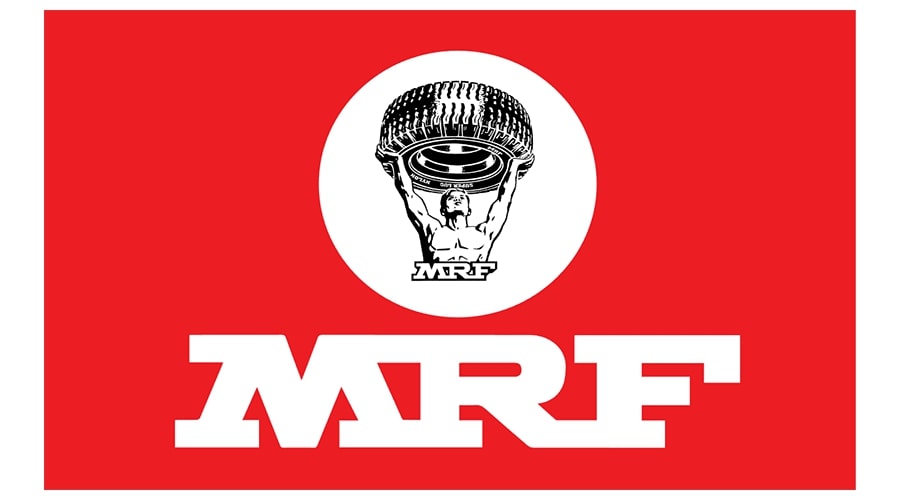 MRF stands for Madras Rubber Factory and is the largest manufacturer of tyres in India. The company started its business operations as a toy balloon manufacturing unit in 1946, and in 1952, the company ventured into manufacturing tread rubber. The company's headquarter is located in Chennai. MRF first started manufacturing Nylon tyres and also was the first Indian tyre company to export tyres to the USA.
It manufactures tyres for cars, two-wheelers, trucks, buses, tractors, and OTR.
The company has manufacturing facilities for tyres at Kottayam in Kerala, Perambalur in Tamil Nadu, and two other facilities in Chennai with tyres rolling out of 8 facilities, and through 4,000 plus strong dealer networks and 180 different offices. MRF exports its quality tyres to several countries around the world and has its presence globally in 65 different countries.
15. Metro Tyres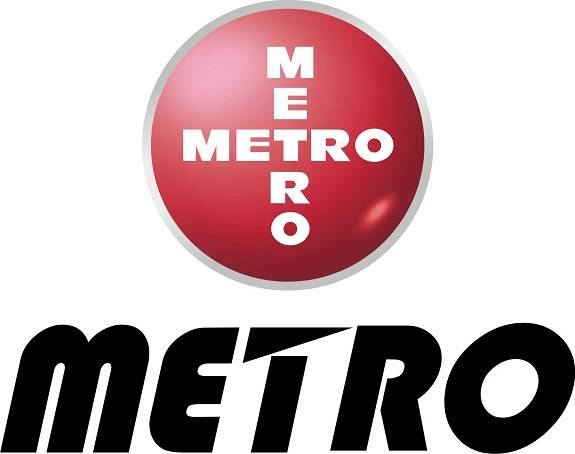 Metro Tyres, the flagship company of the Metro Group, is among the leading tyre manufacturers in India and a market leader in bicycle tyres and tube segments. The company started its business operations in 1968 manufacturing and supplying tyres for two-wheelers. Today, the company has diversified its manufacturing operations into several other domains, making tyres and tubes for motorcycles, scooters, and three-wheelers.
In addition, Metro Tyres has also collaborated with a Germany-based Continental AG tyre manufacturing company for exporting bicycle tyres and tubes to Europe and the USA under the Continental brand. In India, a variety of motorcycle and scooter tyres and tubes are marketed under the brand Continental Metro. Metro Tyres is a supplier of choice for major OEMs such as Hero Cycles, Atlas Cycles, TI Cycles, Bajaj Auto (3-wheeler segment), Honda Motorcycle & Scooter India, Suzuki Motorcycles, Piaggio Vehicles, etc.
The company has set up 7 manufacturing facilities and has a presence in more than 53 countries around the world. Metro Tyres is one of the largest exporters of bicycle tires and tubes from India.
16. Michelin India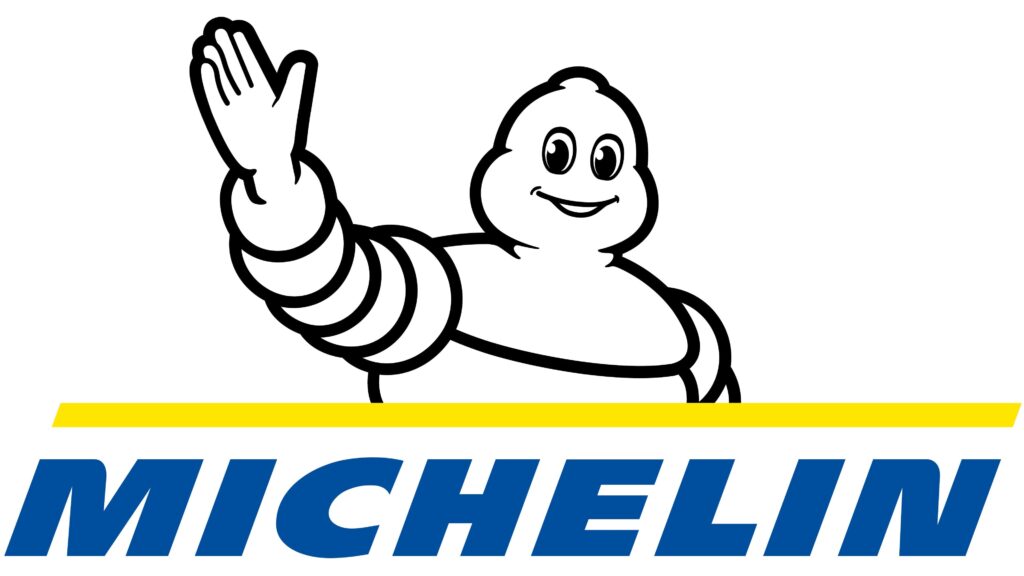 French tyre company, Michelin launched its business operations in India almost a decade ago and through a rapidly expanding distribution network, has established itself as a leading international tyre manufacturer in the country. The company has set up a manufacturing facility in Chennai, Tamil Nadu. Michelin tyres are used by major OEMs such as Honda, Mercedes, Nissan, Skoda, Porsche, Ferrari, Audi, BMW, Ford, Chevrolet, Renault, Volkswagen, Toyota, Hyundai, Maruti Suzuki, Tata, Mahindra, and more.
The company offers a range of tyres that feature the best of Michelin's innovative technology. Their tyres are well designed, produced, and marketed to meet the challenges of mobility in the Indian market. Michelin's range of products in India caters to the rising demands of Passenger Cars, SUVs, LCVs, Scooters, Motorcycles, Bicycles trucks and buses (radial tyre), Earthmovers, and Aircraft.
Michelin's customer touch-points span across India and comprise TYRE PLUS, Michelin Priority Partners, Michelin Truck Service Center, and Recamic.
17. Pirelli & C. S.p.A.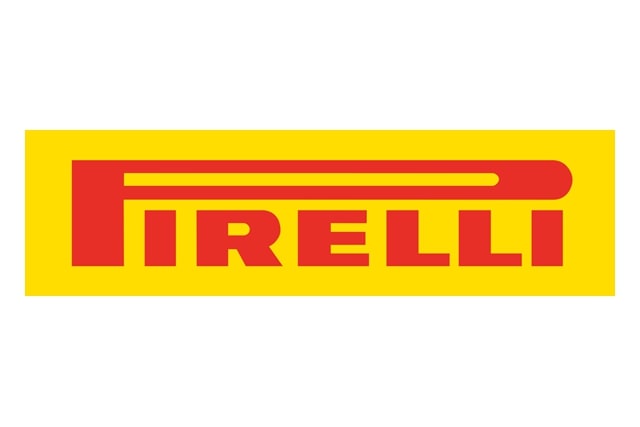 Pirelli is an Italy-based tyre manufacturing company that was founded in 1872 in Milan. It is among the world's top producers of tyres and associated services and the only one focused solely on the Consumer tyre market, which includes tyres for motorcycles, cars, and bicycles. Pirelli also owns the subsidiary Pirelli Tyre S.p.A. The company has 18 manufacturing facilities in 12 countries and a commercial presence in over 160 countries around the world.
The Pirelli tyre catalogue includes a broad selection of tyres for all seasons and car models. The company manufactures tyres for cars, SUVs and crossovers, motorcycles, bicycles, trucks, and bus, etc. Their tyres are offered under the brands P Zero, Cinturato P1 & P7, Cinturato P7 All Season, Scorpion ATR & STR, Scorpion Zero, Scorpion Verde, Scorpion Verde All Season, etc.
18. Ralco Tyres

Ralco is another well-known tyre brand in India. The company was launched by Ralson India Limited (Auto Division) in 2001 with the company headquarters located in Ludhiana, Punjab. Ralco has the industry's largest range of two-wheeler and three-wheeler tyre sizes and tread designs to appeal to a cross-section of global consumers.
The company's line of products includes Motorcycle Tyres, Moped Tyres, Scooter Tyres, 3 Wheeler Tyres, Electric 3 Wheeler Tyres, Farm Tyres, and Tubes. Their range of motorcycle tyres is also available in tubeless form.
Ralco Tyres come from a company having 40 years of experience in making tyres that are exported to different parts of the world. Ralco two and three-wheeler tyres and tubes are presently being exported to Africa, Gulf, and the Middle East countries.
19. TVS Eurogrip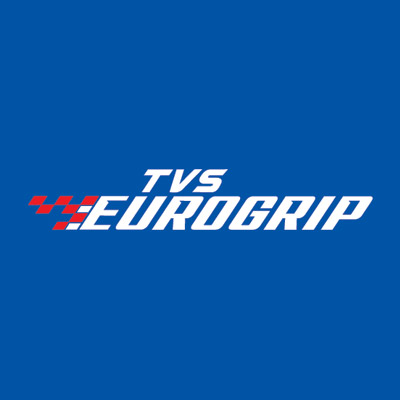 TVS Euro grip is a tyre company in India having business operations managed by TVS Srichakra Ltd. It is India's leading tyre manufacturer company and has recently launched two new scooter tyre patterns across the country. Being a part of the TVS Auto Ancillary Group and founded in the year 1982, the company continues to honor the value system and the rich heritage of its parent company. The company head office is in Chennai. Their tyres are used by major automobile companies like Bajaj, Hero, Honda, Yamaha, Suzuki, Piaggio, and many more.
The Company manufactures a wide range of tyres for two and three-wheelers, ultra-light trucks, industrial drivable machinery, farm and implement machinery, multi-purpose tyres, as well as skid steer tyres, floatation tyres, etc.
The company has state-of-the-art manufacturing facilities set up in Madurai (Tamil Nadu) and Rudrapur (Uttrakhand). TVS offers more than 150 product ranges in India and also, exports its products to over 89 countries through 100 and more distributors around the world.
20. Yokohama India Private Limited (YIN)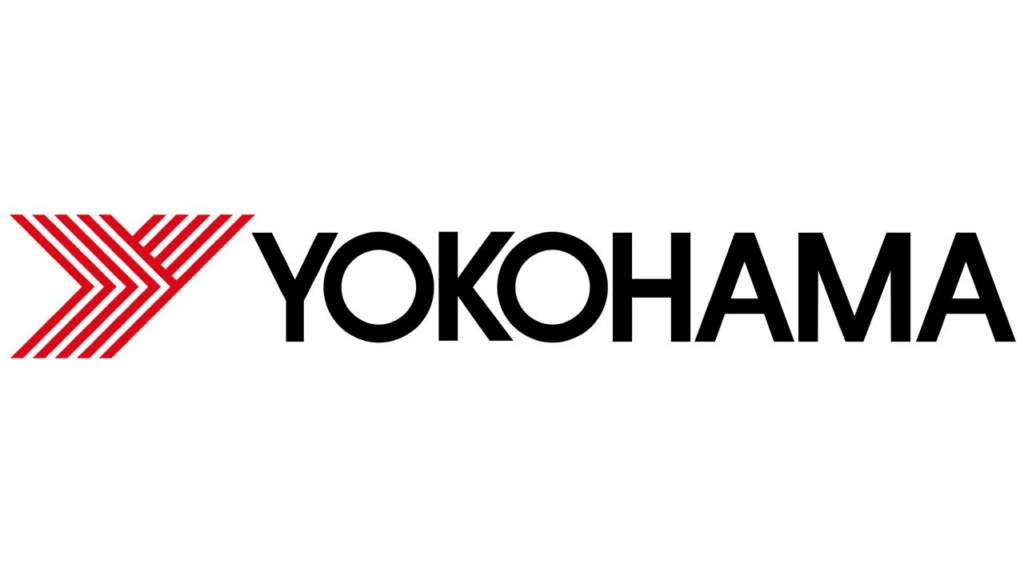 Yokohama is a Japan-based tyre manufacturing company established as Yokohama Rubber Company Limited in 1917, which also has a presence in India among other countries since 2007. It developed not only tyres and belts but a wide variety of products and grew into a comprehensive rubber products manufacturer. The company's corporate office is located in Jhajjar, Haryana, while its manufacturing facility is set up at Bahadurgarh (Haryana).
Yokohama is a well-known tyre brand that is used by many major auto-mobile OEMs globally. In India, the company's business activities involve the manufacture and sale of tyres for passenger cars. Yokohama brand offers the highest quality tyres to customers around the world, The Yokohama Rubber Company is getting into the Indian market at a rapid rate.
The company produces tyres for a wide selection of car types including Sedans, SUVs, CUVs, MPVs, etc. Their tyres are marketed under the brands Advan, BluEarth, Earth-1, S.drive, Geolander, and more.
Wrapping Up
The tyre companies and brands listed above are the very popular ones that are used in several types of vehicles as well as in non-vehicular drivable.