Top 20
Top 20 Hospitals In India By Popularity And Facilities
Hospitals in India play a crucial role when it comes to seeking various kinds of medical treatments by individuals of any age. Before even when hospitals were set up in the country, folks practised and relied on traditional medicines for centuries that could be used both as topical and therapeutic remedies. A few popular types of ancient medicine systems that exist in the country today are Ayurveda, Unani, and more.
But, as it is said and we also know, "Everything changes with time.". Today, you will find dozens of hospitals in India, ranging from medical colleges to sub-speciality, super-speciality, multi-speciality and general hospitals and clinics, as well. All of these healthcare centres are equipped with modern facilities and equipment to provide treatments to patients against accidents, sickness, diseases, etc. For instance, the outbreak of the COVID-19 (coronavirus) epidemic in early 2020 took millions of lives around the globe and thus, rapidly became a pandemic. This contagious virus is still infecting people to this day, however, a few pharmaceutical companies, scientists and hospitals world-over have been able to research and create vaccines to counter the dreadful virus. This also means that people now can avail vaccination against COVID-19 at most government and private hospitals and protect their and their loved ones' health and lives henceforth.
India is home to several well-known hospitals, which are run either by the government or privately. Their infrastructure, scope and services may vary, and thus, making a choice for availing treatment from such medical institutions is something that one must take with care.
This article lists some of the popular hospitals in India that provide various kinds of medical treatment to individuals of any age group.
20 Best Hospitals of India that Made to the Top of Our List
Here is a non-exhaustive list (in alphabetical order) of the top hospitals in India which gained popularity for their infrastructure, scope and services, and thus, are the go-to health centres for countless people throughout the country and beyond.
1. AIIMS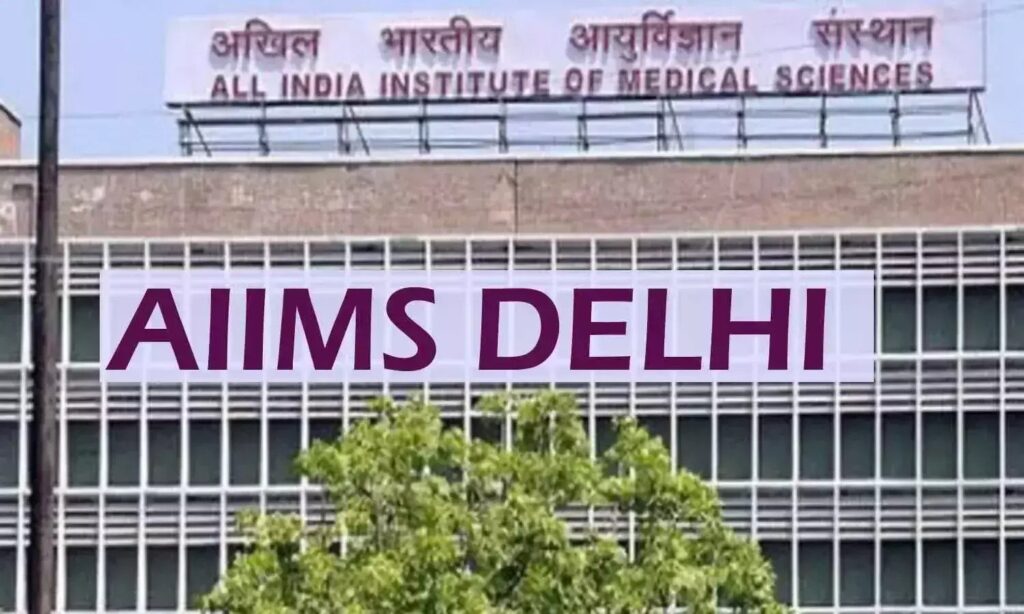 The All India Institute of Medical Sciences (AIIMS) is one of the top hospitals in India. It is located in the country's capital city, New Delhi, and is within reach of the masses living in the region.
Popularly known as AIIMS, it is a government-owned medical college and super speciality hospital, where students enrol for graduate, postgraduate and doctoral degrees, and professional practitioners along with staff offer services to patients that come here from different parts of the world to get medical treatment. It also has a Trauma Centre division on its premises that caters to hundreds and thousands of patients and accident victims on a daily basis.
AIIMS also has its chains located in cities, like AIIMS Bhopal (Madhya Pradesh), AIIMS Bhubaneshwar (Odisha), AIIMS Jodhpur (Rajasthan), AIIMS Kalyani (West Bengal), AIIMS Patna (Bihar), AIIMS Raipur (Chhattisgarh) and AIIMS Rishikesh (Uttarakhand), respectively.
2. AMRI Hospitals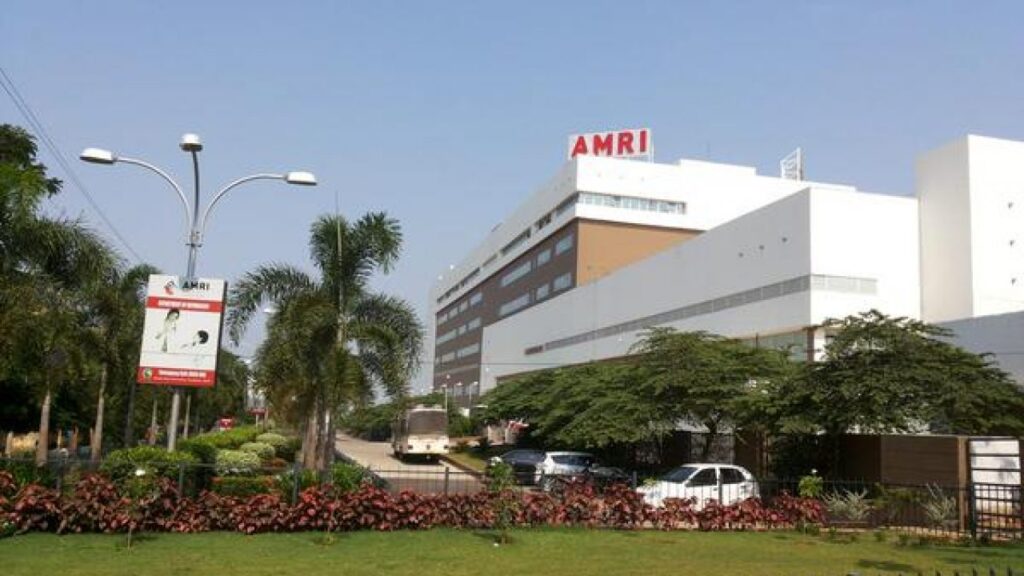 AMRI Hospitals Ltd is the premier private healthcare provider of Eastern India, with three super speciality hospitals located in Dhakuria, Mukundapur and Salt Lake in Kolkata, West Bengal. They also have a state-of-the-art daycare centre on Southern Avenue in Kolkata and another super speciality hospital which is located in Bhubaneswar, Odisha. The hospital is accredited with NABH, NABL and GreenOT certification and was awarded the best hospital in bio-waste management in 2010.
They specialise in the field of Cardiac Sciences, Orthopaedics and Joint Replacement, Neuro Sciences, Gastro Sciences, and Onco Sciences. The emergency and critical care department is well equipped with all the advancements and dedicated staff, who works 24×7 for the patients.
3. Apollo Hospitals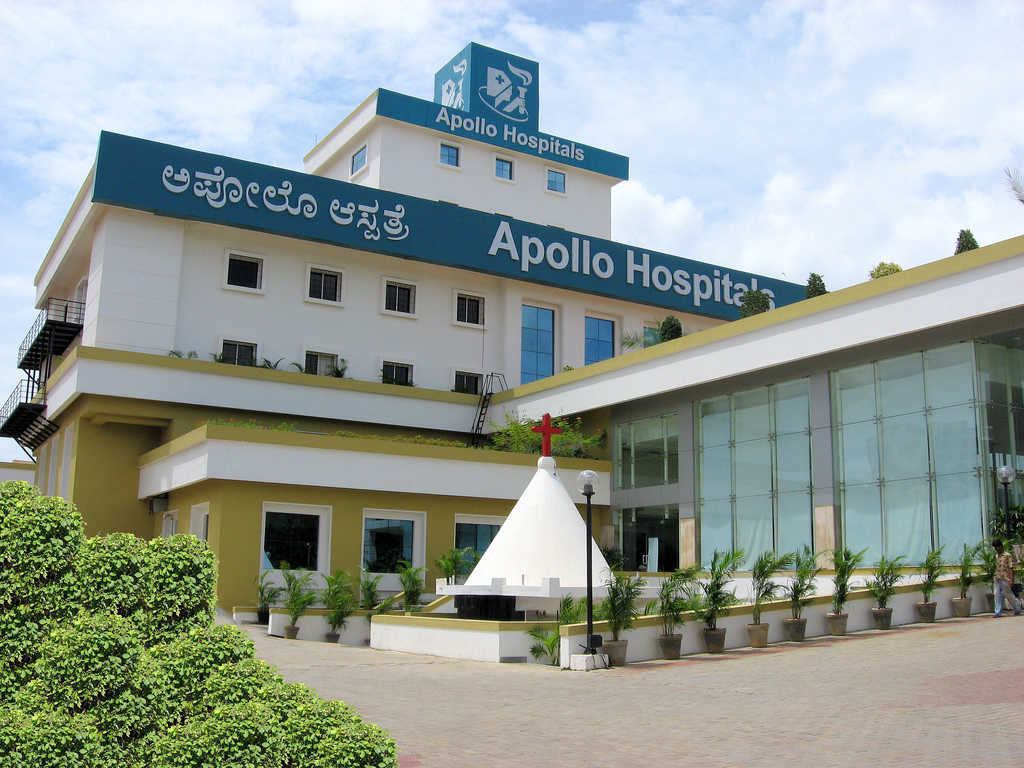 The Apollo Hospitals is a chain of multi-speciality hospitals located in various cities of India. Its presence encompasses over 10,000 beds across 70 hospitals, 4000+ pharmacies, over 172 primary care and diagnostic clinics, and 148 telemedicine units across 13 countries. Their centre of excellence is in the field of Orthopaedics, Nephrology & Urology, Bariatric Surgery, Cardiology, Pulmonology, Gastroenterology, Spine Surgery, Oncology, Neurology & Neurosurgery, Organ Transplantation, Robotic Surgery, Preventive Health Check Up, Apollo ProHealth, Emergency Care, Ear, Nose And Throat (ENT), Vascular Surgery, Paediatrics, Dermatology and Obstetrics & Gynaecology.
The hospital gained the reputation of being one of the best hospitals in India with a legacy of innovation and excellence. The hospital has also offered advanced treatments by adopting the best techniques and facilities using the cutting-edge technologies in terms of surgical equipment, operating theatres, and recovery areas and they also help in providing tertiary care to the patients at a reasonable cost.
4. Artemis Hospital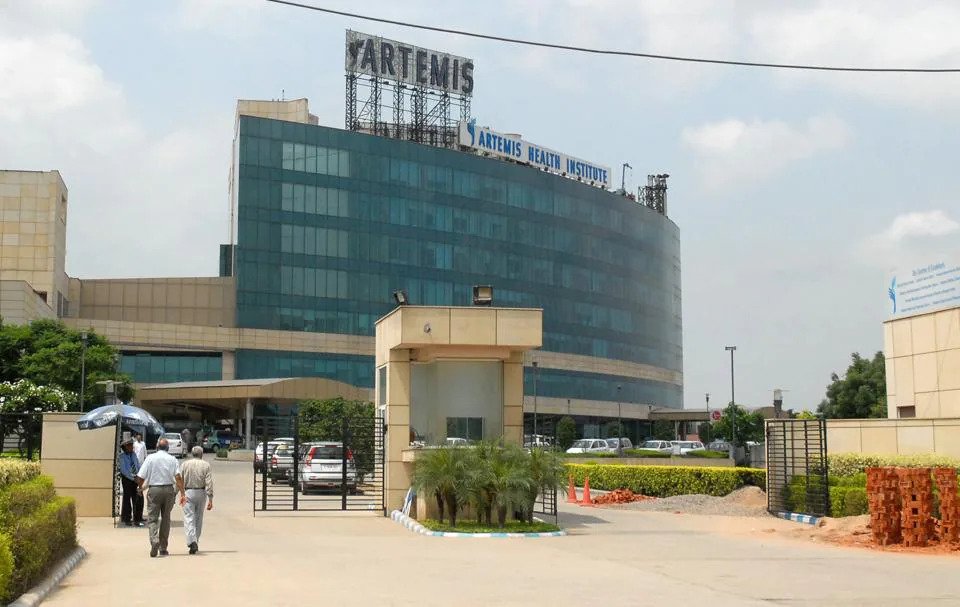 The Artemis Hospital is a super speciality hospital founded in 2007 and located in Gurugram, Haryana. It is accredited with NABH and JCI. It specialises in the field of cardiology, neurology, neurosurgery, oncology, orthopaedics and emergency care.
The hospital is among the top 10 hospitals in India with a strong team of medical professionals. The entire team of experts and staff have very great experience in being patient-centric in offering rapid treatments and services to set new benchmarks. They work together to upgrade the development of newer treatment approaches using them for effective patient cure and care.
5. BLK – Super Speciality Hospital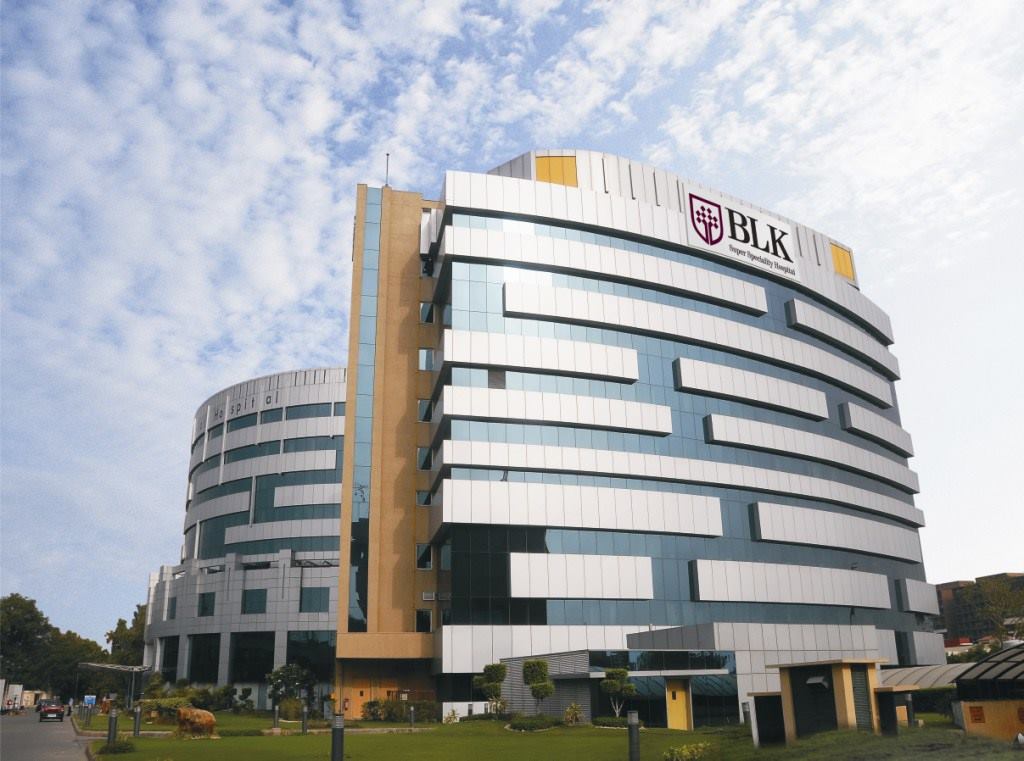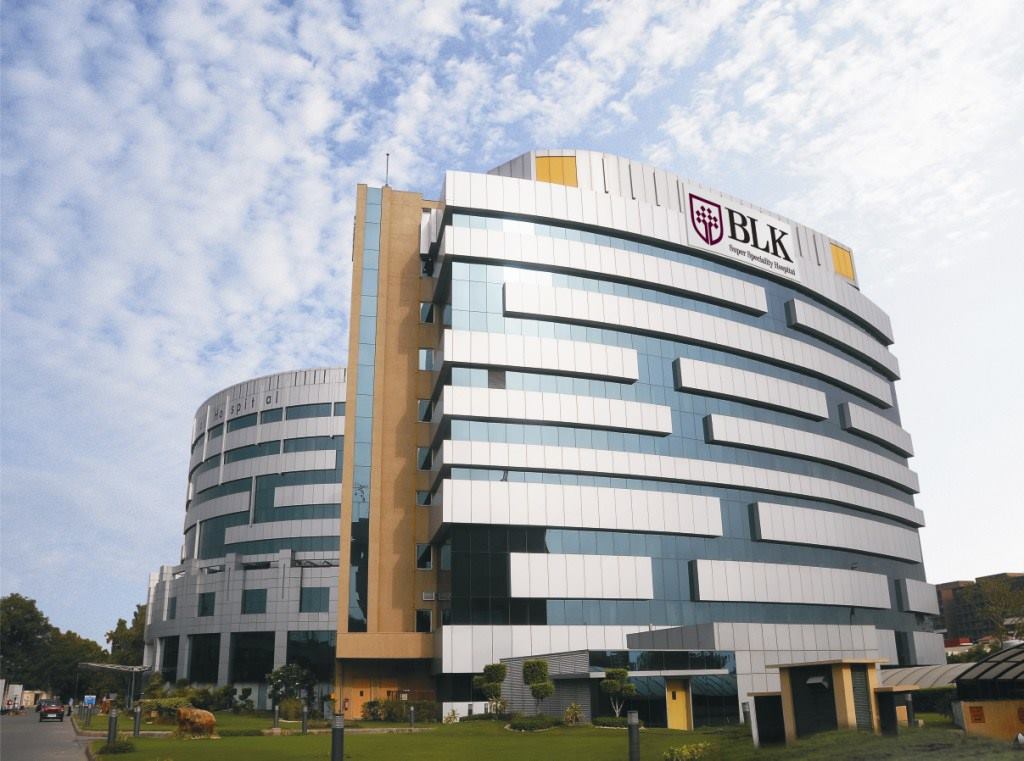 The BLK – Super Speciality Hospital is a privately-owned super speciality hospital located in New Delhi. The hospital has one of the largest critical care programmes in the region with 125 beds in different intensive care units in the Medical, Surgical, Cardiac, Paediatrics, Neonatology, Neurosciences and Organ Transplant departments. The hospital has also 17 modern well equipped modular operation theatres and houses 650 beds, and it is one of Asia's largest Bone Marrow Transplant Centre.
Their centre of excellence is Advanced Robotic Surgery Systems, Liver Transplant, Kidney Transplant, Heart Transplant, Centre for Bone Marrow Transplant, Cancer Centre, Centre for Chest and Respiratory Diseases, Centre for Child Health, Centre for Critical Care, Institute for Digestive & Liver Diseases, Heart Centre, Centre for Neurosciences, Institute for Bone, Joint Replacement, Orthopaedics Spine and Sports Medicine, Centre for Plastic & Cosmetic Surgery, Centre for Renal Sciences & Kidney Transplant, and Radiology & Imaging Institute.
BLK – Super Speciality Hospital is the first of its kind in the NCR region to install and start the use of an automatic pneumatic chute system that enhances health care.
6. Fortis Memorial Research Institute (FMRI)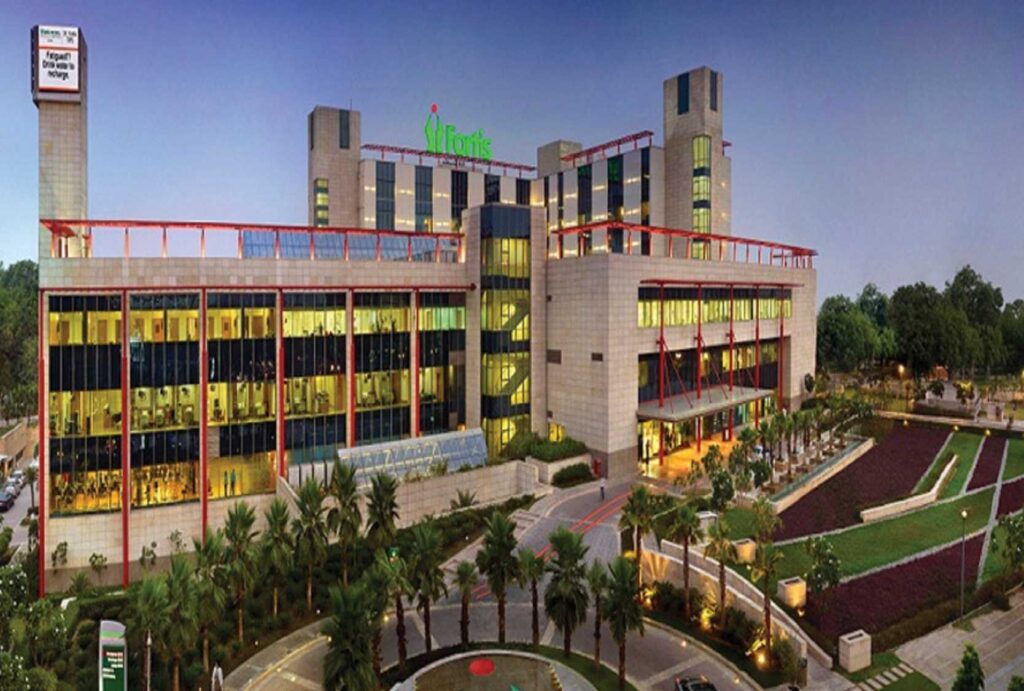 Fortis Memorial Research Institute is a privately-owned multi-super speciality and quaternary care hospital located in Gurugram, Haryana. The hospital has an enviable international faculty and reputed clinicians, including super-sub-specialists and speciality nurses, supported by cutting-edge technology. A premium referral hospital, it caters to patients throughout the Asia Pacific and beyond. It is accredited with NABH, NABL and JCI.
FMRI specialises in the field of Robotic Surgery, Neurosciences, Oncology, Renal Sciences, BMT, Organ Transplants, Orthopaedics, Cardiac Sciences and Obstetrics & Gynaecology, and more. It has over 55 facilities in line to offer health facilities within India and abroad.
7. Indian Spinal Injuries Centre (ISIC)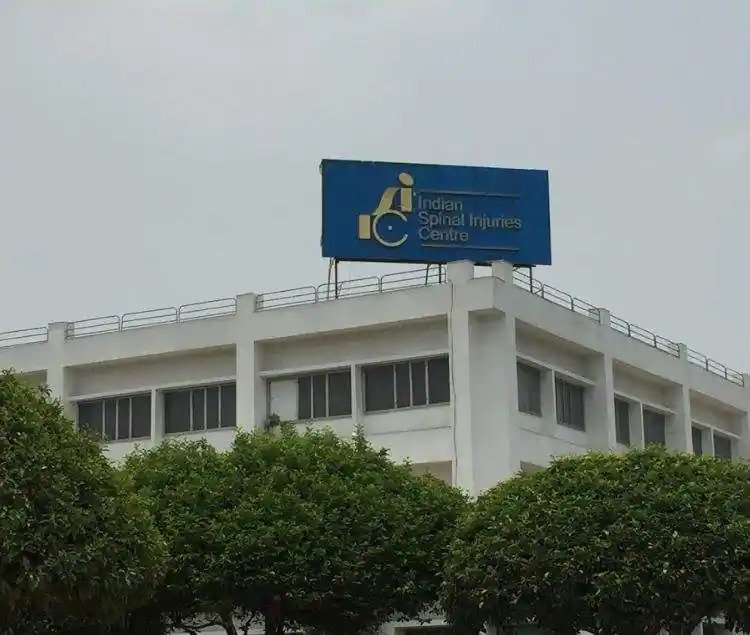 The Indian Spinal Injuries Centre (ISIC) is the most advanced Spine, Orthopaedic and Neuromuscular Surgical centre located in New Delhi, India. The hospital provides the latest and state-of-the-art diagnostics and surgical equipment and a highly qualified team of specialists that are recognised internationally and who have been trained in leading institutes in India and abroad. The spine service provides complete management of spinal injury, back pain, spinal deformities, tumours, osteoporosis etc.
It provides world-class medical management, comprehensive rehabilitation, research and training. The hospital has 200 beds, state-of-the-art intensive care units, six operation theatres backed by the latest diagnostic and treatment facilities, and 24-hour ambulance and emergency facilities. ISIC is much more than a hospital, it is also considered a training institute and teaching hospital affiliated with a leading university in the country.
8. Indraprastha Apollo Hospital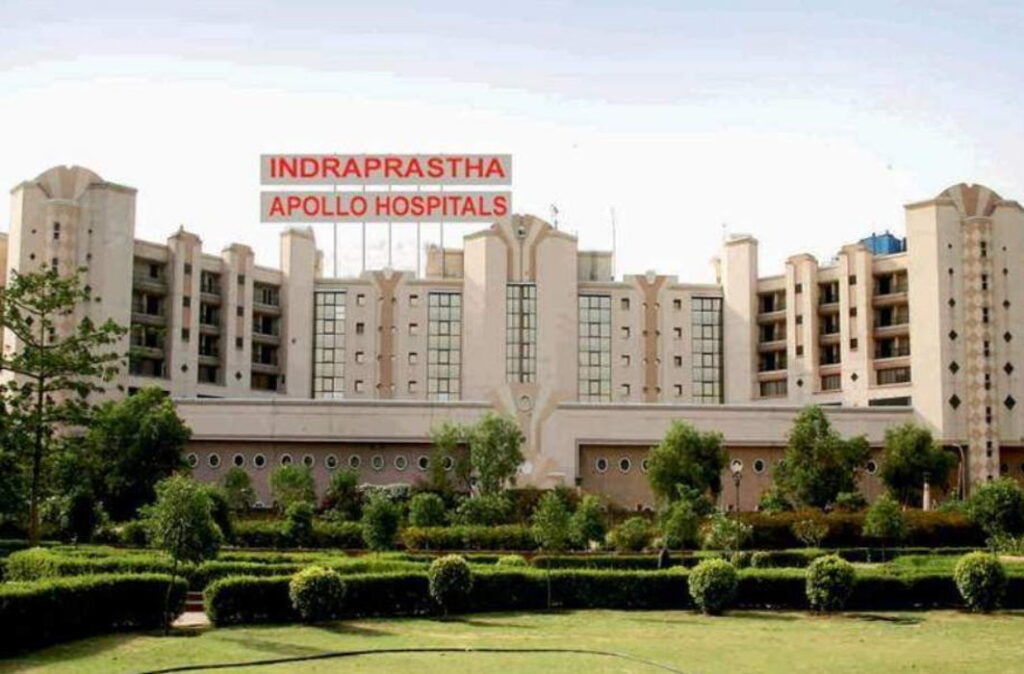 The Indraprastha Apollo Hospital is a multi-speciality hospital located in New Delhi. It is accredited by National Accreditation Board for Testing and Calibration Laboratories (NABL) and Joint Commission International (JCI) and is owned by the Apollo Group of Hospitals in India. It was the first hospital to perform a Paediatric Liver Transplant in 1998.
The hospital offers major specialities, which include Anaesthesia, Cardiology, Cardiac Surgery, Cancer, Paediatrics, Critical Care, Emergency Care, Fetal Medicine, Gastroenterology and Hepatology, Obstetrics & Gynaecology, Interventional Radiology, IVF, Liver and Kidney Transplant, Nuclear Medicine, Nephrology, Neurosciences, Ophthalmology, Orthopaedics, Otolaryngology, Ear, Nose & Tongue (ENT), Paediatrics, Paediatric Surgery, Psychiatry and Clinical Psychology, Plastic & Reconstructive Surgery, Respiratory & Sleep Medicine, Rheumatology, Spine Surgery, Urology and Andrology and Vascular and Endovascular Surgery.
9. Institute of Liver and Biliary Sciences (ILBS)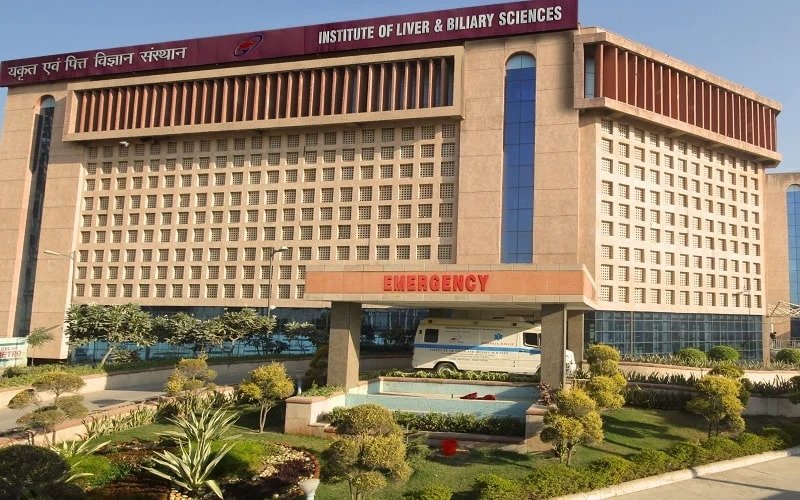 The Institute of Liver and Biliary Sciences (ILBS) is a mono-super speciality hospital and a popular medical college in India. The institute was opened in 2010 in the country's capital city, New Delhi as an autonomous institute and declared a training hospital by the University Grants Commission (UGC).
The Institute of Liver and Biliary Sciences is renowned worldwide as the centre for the management and diagnosis of liver, pancreas and biliary tract diseases. ILBS also provides advanced training and research for Hepatobiliary diseases. Additionally, ILBS is specialised in the field of nephrology, oncology, urology, radiology, cardiology, HPB surgery, laboratory medicine, pulmonary medicine, rental transplant services, and other health and critical care services.
10. Jaypee Hospital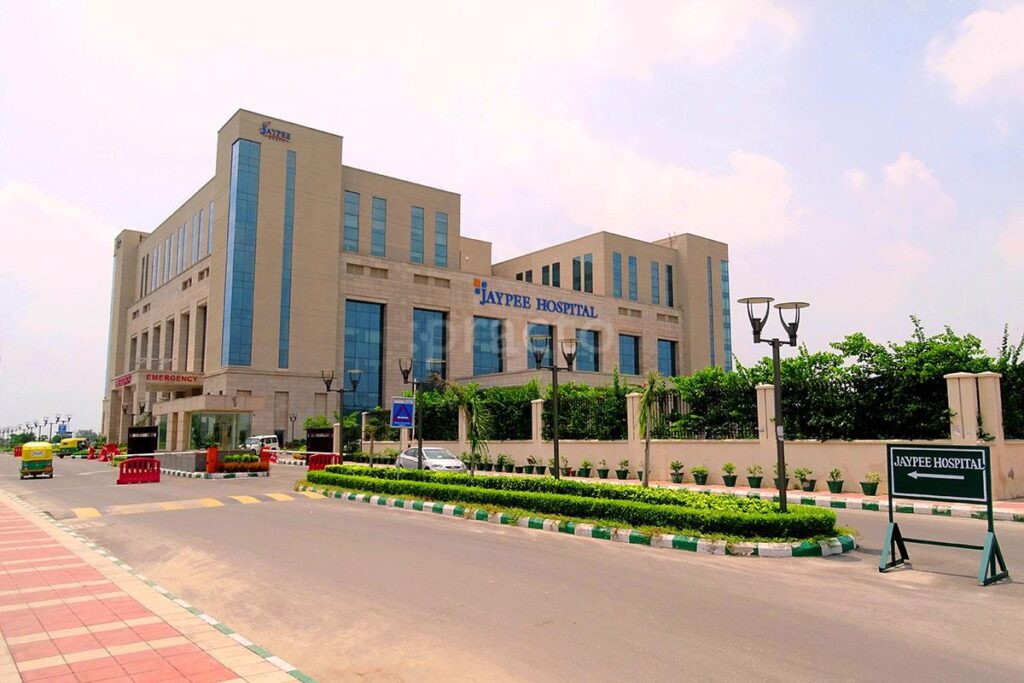 Jaypee Hospital is a privately-owned multi-super speciality hospital located in Noida, Delhi/NCR. It is a part of the Jaypee Group of Companies and is accredited with NABH. Jaypee Hospital which is located in Noida is one of the flagship hospitals of the Jaypee Group, which heralds the group's noble intention to enter the healthcare space.
The hospital consists of several departments, which include Haematology & Bone Marrow Transplant, Emergency & Trauma, Critical Care & Anesthesiology, Respiratory & Critical Care Medicine, Paediatric, Diabetes & Endocrinology, Infertility & IVF, Internal Medicine, Rheumatology, Ophthalmology, Ear, Nose & Throat (ENT), Radiology, Laboratory Medicine, Transfusion Medicine (Blood Bank), Nuclear Medicine, Sports Medicine & Rehabilitation, Dental Surgery, Behavioural Sciences and Dermatology.
11. King Edward Memorial (KEM) Hospital
The Seth Gordhandas Sunderdas Medical College (GSMC) and the King Edward Memorial (KEM) Hospital are among the foremost teaching and medical care-providing institutions in India. With around 390 staff physicians and 550 resident doctors, the 1800 bedded hospital treats around 1.8 million out-patients and 85,000 in-patients annually and provides both basic care and advanced treatment facilities in every field of medicine and surgery. The hospital is funded mainly by the Municipal Corporation of Greater Mumbai, these institutions render yeomen service – virtually free of cost – mostly to the underprivileged sections of the society.
The government of India under the provisions of the National Policy for Rare Diseases 2021, KEM Hospital Mumbai has been designated as one of the 8 Centres of Excellence for the Rare Disease in India by the Ministry of Health and Family Welfare.
12. Lilavati Hospital & Research Centre

The Lilavati Hospital & Research Centre is a privately-owned multi-speciality tertiary care hospital located in Mumbai, Maharashtra. The hospital has been acknowledged globally as the centre of medical excellence. Over the years, Lilavati Hospital & Research Centre has developed unmatched trust with its patients on the basis of a strong foundation which includes state-of-the-art facilities, best medical expertise, research, education and charitable endeavours.
The hospital's centre of excellence are in the field of Anaesthesiology, Audiology & Speech Therapy, Bariatric Surgery, Cardiology & Cardio Vascular Thoracic Surgery, Chest Medicine, Corneal Transplant, Colorectal Surgery, Dental, Dermo Cosmetology, Diabetology, Endocrinology and Endocrine Surgery, ENT, Head & Neck Surgery, Gastroenterology & Gastrointestinal Surgery, General Surgery, Gynaecology & Obstetrics, Haematology, Hair Transplant, Headache & Migraine Clinic, Infectious Diseases, Internal Medicine, Lactation, Liver Transplant, Minimally Invasive Surgery, Nephrology, Neurology & Neuro Surgery, Oncology & Onco Surgery, Opthalmology, Orthopaedics, Pain Management, Paediatrics & Paediatric Surgery, Psychiatry/Clinical Psychology/Neuropsychology, Reconstructive (Plastic) Surgery, Rheumatology, Sleep Medicine, Urology/Andrology and Vascular & Endovascular Surgery.
13. Manipal Hospitals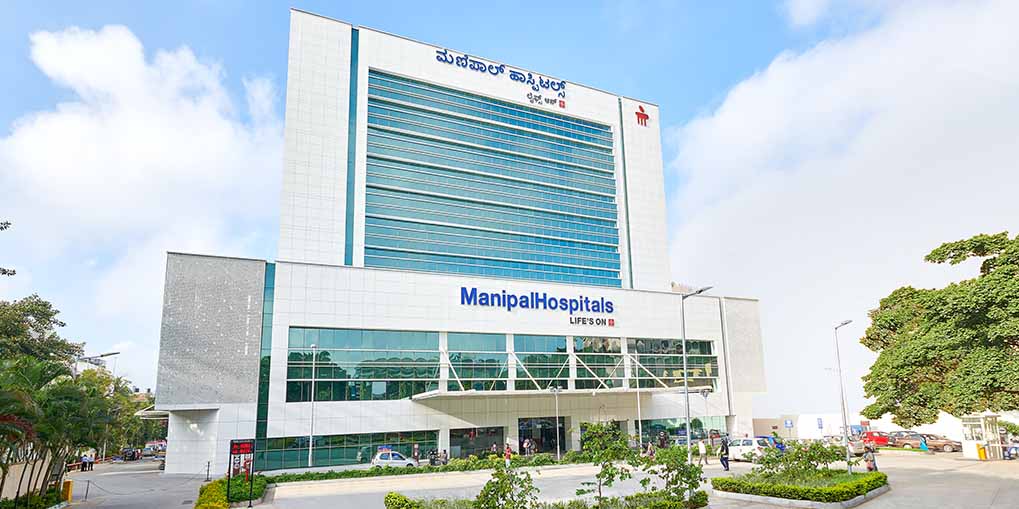 Manipal Hospitals is one of India's well-known multi-speciality healthcare providers catering to both Indian and international patients. It came into existence in 1991 with the launch of a 650-bed flagship hospital located at the Old Airport Road, Bengaluru, and with over 7600 beds across 27 hospitals that are located in various cities in India.
The hospitals offer an integrated range of healthcare services, from out-patient treatment and diagnostics to advanced clinical care which also extends to personalised home-care services. They are always up to date with the latest technological breakthroughs in medical science and equip their hospitals with state-of-the-art facilities on par with global standards.
They are specialised in the field of Accident and Emergency Care, Cancer Care/Oncology, Cardiology, Cardiothoracic Vascular Surgery, Gastrointestinal Science, Laparoscopic Surgery, Liver Transplantation Surgery, Nephrology, Neurology, Neurosurgery, Obstetrics and Gynaecology, Organ Transplant, Orthopaedics, Paediatric And Child Care, Rheumatology, Spine Care and Urology.
14. Max Super Speciality Hospital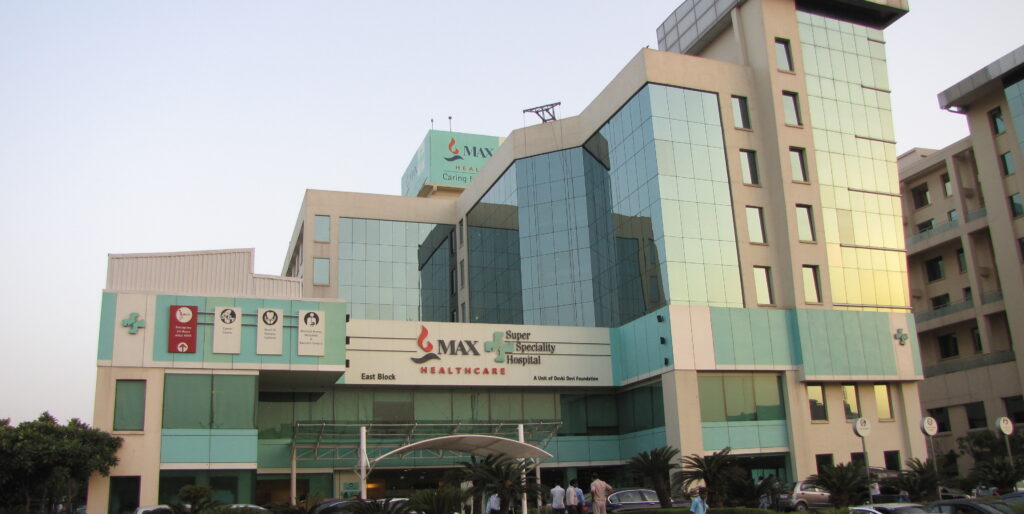 Max Healthcare Institute Limited, also known as Max Super Speciality Hospital, is India's leading provider of world-class healthcare services with a network of 17 hospitals located in Delhi/NCR, Punjab, Uttarakhand and Mumbai. The hospital provides a centre of excellence in the field of Cancer Care/Oncology, Cardiac Sciences, Neuro Sciences, Liver Transplant And Biliary Sciences, Orthopaedics, Nephrology, Kidney Transplant, Bone Marrow Transplant, Bariatric/Weight Loss Surgery, and Minimal Access/Laparoscopic Surgery.
Max Super Speciality Hospital in Punjab has a broad vision to deliver higher standards of medical service excellence with an adherence to the latest techniques along with a prominent team of surgeons, staff and technicians with the highest levels of professional expertise and patient care in delivering comprehensive services to provide good outcomes using the evidence-based medicines.
15. Medanta – The Medicity Hospital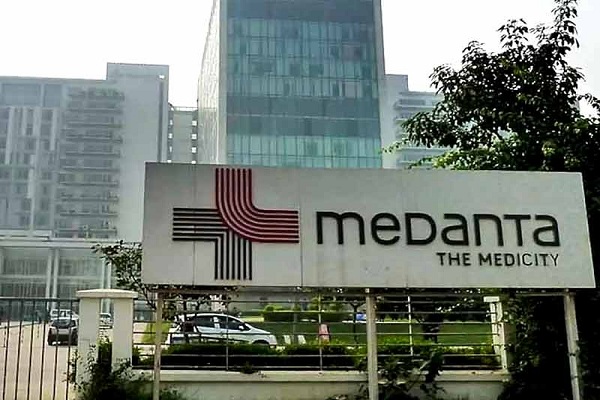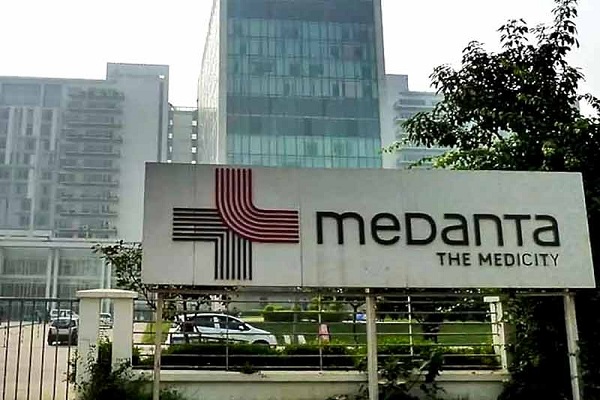 The Medanta Hospital located in Gurugram, Haryana, is among the top hospitals in India. The hospital is accredited with NABH and NABL. It provides medical intelligentsia, state-of-the-art infrastructure and cutting-edge technology with an outstanding multi-disciplinary team. The hospital's centres of excellence are in the field of Heart Institute, Institute of Neurosciences, Bone & Joint Institute, Kidney & Urology Institute, Cancer Institute and Division of Medical Oncology and Haematology.
The hospital provides accessible and affordable healthcare by inspiring new ideas and discoveries to the patients to ensure that the patients get benefited from the modern treatments that include the new way techniques for diagnosing and preventing the diseases.
16. MGM Healthcare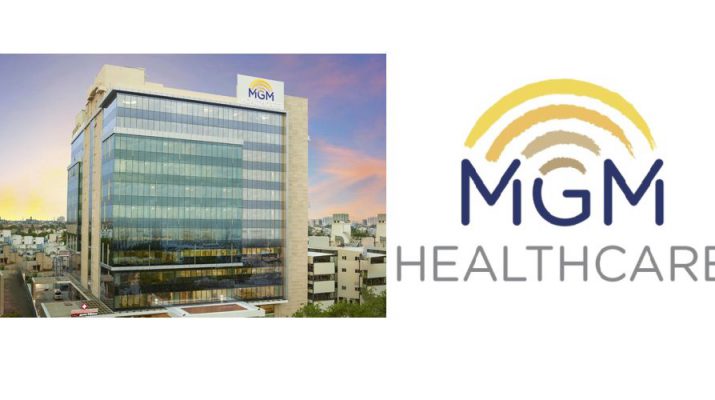 MGM healthcare is a privately-owned multi-speciality hospital located in Chennai, Tamil Nadu. MGM Healthcare's flagship Mahatma Gandhi Medical College and Research Institute and Sri Balaji Vidyapeeth (Deemed to be University) is accredited by American Heart Association.
The hospital specialises in the field of Emergency Medicine, Cardiac Sciences, Gastro Sciences, Neurosciences & Spinal Disorders, Obstetrics & Gynaecology, Paediatrics & Neonatology, Renal Sciences, ENT, Head & Neck Surgery, Maxillofacial & Oral Surgery
Multi-organ Transplantation, Orthopaedics, Vascular Surgery and Oncology.
17. MIOT International Hospital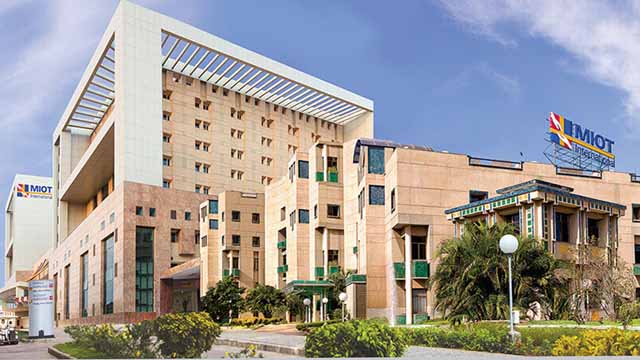 The Madras Institute of Orthopaedics and Traumatology (MIOT) International Hospital is a privately-owned multi-speciality hospital located in Chennai, Tamil Nadu. Opened in 1998, the hospital is frequented by both national and foreign patients. It is accredited by the National Accreditation Board for Hospitals and Healthcare Providers (NABH).
The hospital specialises in Interventional orthopaedics, trauma, nephrology, oncology, surgeries, neurosurgery, accident surgery, plastic surgery, cosmetic surgery, joint replacement, knee replacement, liver transplant, bone marrow transplant, Biplane CathLab with Cone Beam CT and Interventional Cardiology. The hospital is planning to open a centre for cancer treatment and heart transplants.
18. SIMS Hospital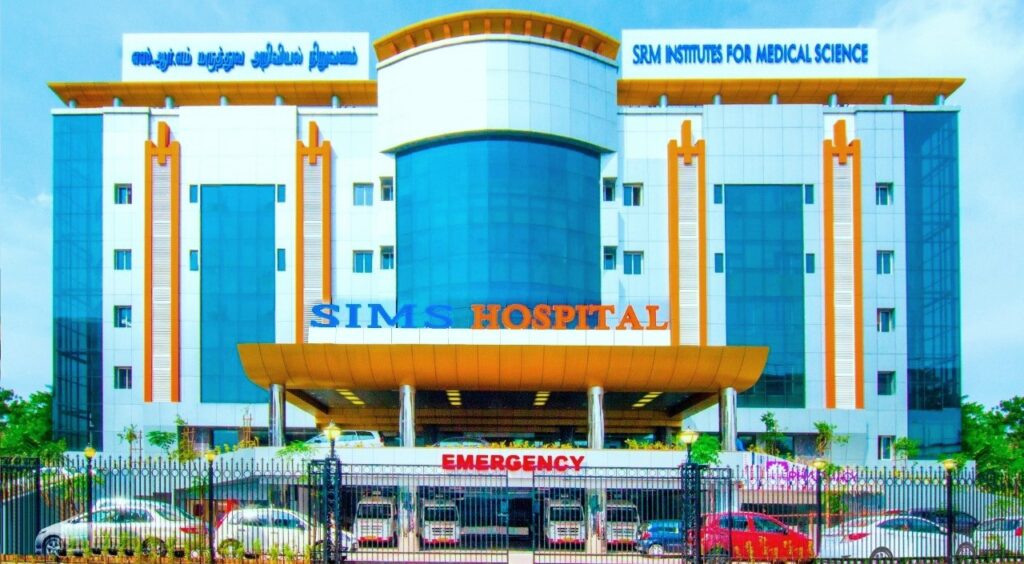 SIMS Hospital is a multi-speciality hospital of the SRM Group which is located in Chennai, Tamil Nadu. The SRM Group is known for its formidable foray into the multi-vertical enterprise and has made its presence in the fields of engineering, medical education, healthcare, research, industry, infotainment, hospitality, and transport across the country.
The SRM Group has established SRM Hospitals, colleges and research centres catering to the medical disciplines of nursing, occupational therapy, physiotherapy, dentistry, and Indian medicine. SRM also runs medical centres operating in multiple disciplines, which include microbiology, biochemistry, biotechnology and pharmacology.
SIMS Hospital specialises in the field of Anaesthesiology, Cardiac Science, Neuro Science, Orthopaedics, Gastroenterology, Renal Science, Oncology, Plastic Surgery, Gynaecology & IVF, Dermatology, Dental Care, Diabetes Care, Endocrinology, ENT, Internal Medicine, etc.
19. Sir Ganga Ram Hospital (SGRH)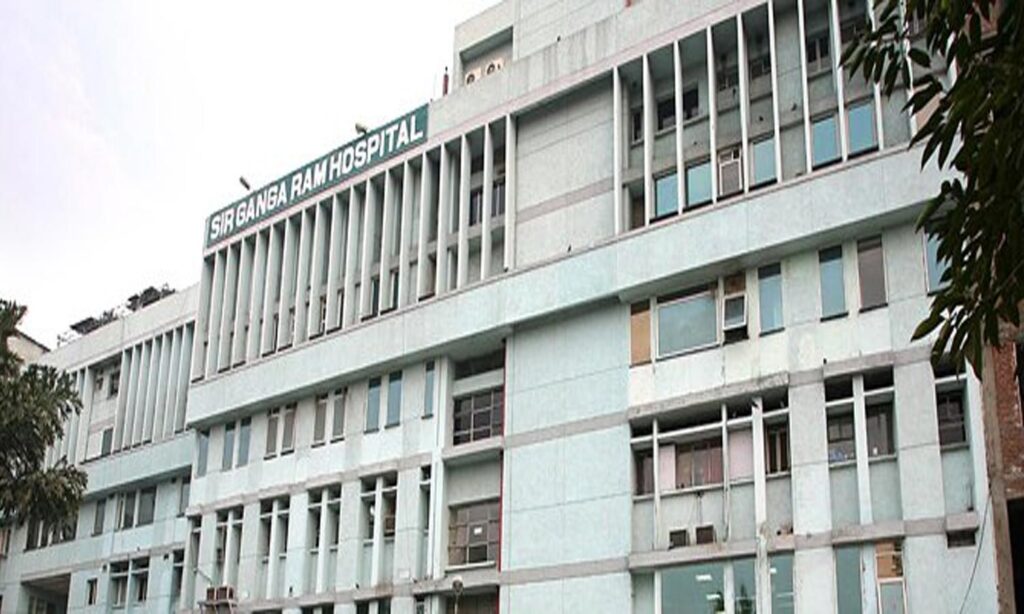 Sir Ganga Ram Hospital is a multi-speciality state-of-the-art hospital in New Delhi, India. It provides overall healthcare services and has seized the status of a premier medical institution.
The hospital specialises in the field of Adolescent Clinic, Paediatrics Gastroenterology Clinic, Paediatrics Nephrology Clinic, Breast Clinic, Yoga Life Style, Paediatrics Thalassaemia Clinic, Hypospadias Clinic, Colorectal Clinic, Tobacco Cessation Clinic, Paed High-Risk Neonates Clinic, Matured Women Clinic, Allergy Clinic, Pain Relief Clinic, High-Risk Pregnancy, Diabetic Foot Care Centre, Sports Medicine Clinic, Paediatrics Pulmonology Clinic, Gynae-Oncology Clinic, ENT Cancer Clinic, Palliative Care Clinic, Child Development Clinic, Hyperlipidaemia Prevention Clinic, Uro-Gynaecology Clinic, Paediatrics Endocrinology Clinic, Paediatric Haematology Oncology, Gynaecology Endoscopy Clinic.
It is the only hospital in the private sector that has maintained nearly 100% bed occupancy due to its reputation for providing the highest level of medical services to patients from Delhi and neighbouring states.
20. Wockhardt Hospitals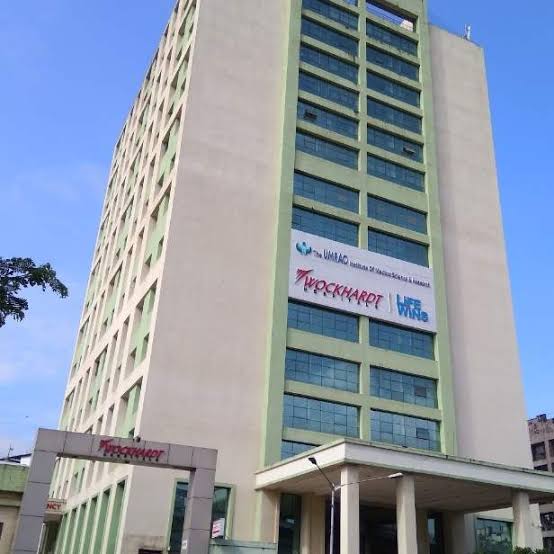 The Wockhardt Hospitals is a chain of super speciality hospitals located in Mumbai, Nashik, Nagpur, Rajkot and Surat. This group of 9 hospitals fulfils the need of the community in its chosen field of super speciality, like Cardiology, Orthopedics, Neurology, Gastroenterology, Urology, Aesthetics and Minimal Access Surgery.
Many of the Wockhardt group of hospitals have accreditation by the NABH (National Accreditation Board of Hospitals & Healthcare), the highest and the most stringent quality standards institution in India and the National authority in healthcare accreditation. They are highly passionate about providing the best medical services in the country and are popular for offering a world-class effort that is purely committed and dedicated to the creation of patient value in being the top hospitals in India.
Conclusion
The top hospitals of India that are listed above are only a few, as there are more of these which are located in major cities and provide various healthcare services and facilities to patients.