Top 20
Top 20 Mattress Brands in India: Good For Sleeping
In India, a lot of people prefer well-known brands of mattresses because these offer premium and durable quality and comfort when sleeping on them. A few such mattress brands in India are Sleepwell, Kurl-on etc. These brands or companies make the best mattresses and are available for all sizes of beds.
Quality and Comfortable Mattress for Sound Sleep
A good mattress will certainly offer better comfort to your body while enjoying a sound sleep (accompanied by fantasy dreams). This is what most people would think of when it comes to choosing the best mattress for your bed.
Generally speaking, the mattress that people purchase usually come in different types, such as:
Spring
Foam Spring
Coil
Coir (Rubberised coconut-coir fibre)
Hybrid
High-Density Foam (Super Soft Foam)
High Resilience Foam (Orthopaedic mattress)
Latex Foam (eco-friendly Laxe mattress)
Memory Foam (Visco-Elastic, retains original shape)
Also, most companies that manufacture mattresses offer various options, depending on the needs of individuals. For example, a spring or coil mattress might not provide comfort to elderly section of people because of their backache problems. Therefore, in such a situation, having a memory foam mattress may provide better comfort to the elderly members of your family. On the other hand, a latex mattress is suitable for mildly overweight people.
Also, read these articles:
"Top 20 E-Commerce Companies in India" [link to article]
"Top 20 Startups in India" [link to article]
"Top 20 Watch Brands in India" [link to article]
Let us now take a look at some of the most popular mattress brands in India.
List of 20 Best Mattress Manufacturing & Marketing Companies of India that are the Go-to Brands for Vast Customers
The below-given list (sorted in alphabetical order) includes names of twenty best-selling mattress brands across India.
1. Centuary Mattress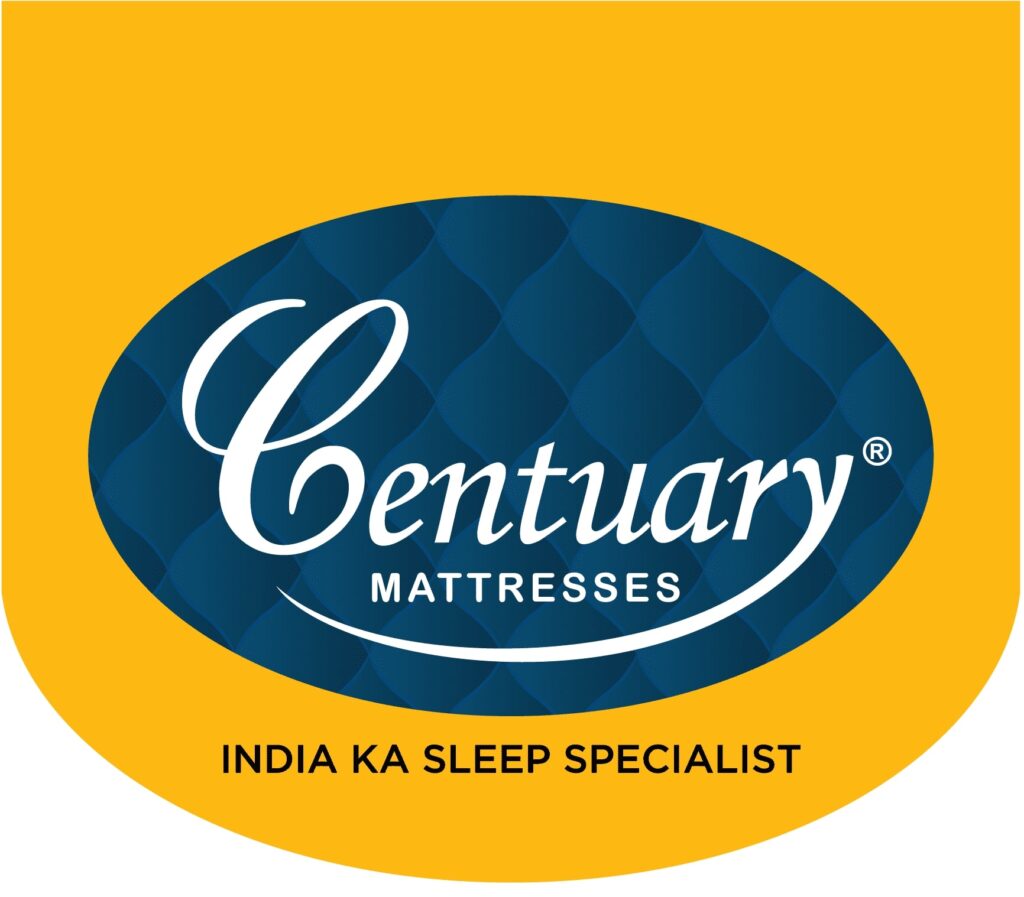 Centuary Mattress is one of the leading mattress brands in India. It is one of the fastest-growing mattress brands in the country, occupying a strong product leadership position. The company, Centuary Fibre Plates (P) Ltd is headquartered in Hyderabad and has 3 manufacturing plants with a total capacity to produce 6,00,000 mattresses annually.
The company makes all its mattresses and major components such as coir (coconut fibre), foam, spring, etc., in-house. Centuary is the first mattress brand in India to develop and launch a specialised baby mattress offering under the name of Beddy by Centuary, and also the first to launch an online exclusive roll pack spring mattress brand under the name of Sleepables. Centuary Mattress is a household name in India when it comes to mattresses and sleeps solutions. It combines world-class infrastructure, certified processes and proprietary technology to deliver products of the highest quality, comfort and durability.
Centuary has an extensive distribution network and retail footprint across India with a presence across 18 states and more than 3,500 retailers and 300 exclusive brand stores across the country. It is also the largest exporter of mattresses, and rubberised coir from India, exporting to countries like the USA, Greece, Russia, Hungary, Lithuania, United Kingdom, South Korea, etc., to name a few.
2. Dreamzee Mattress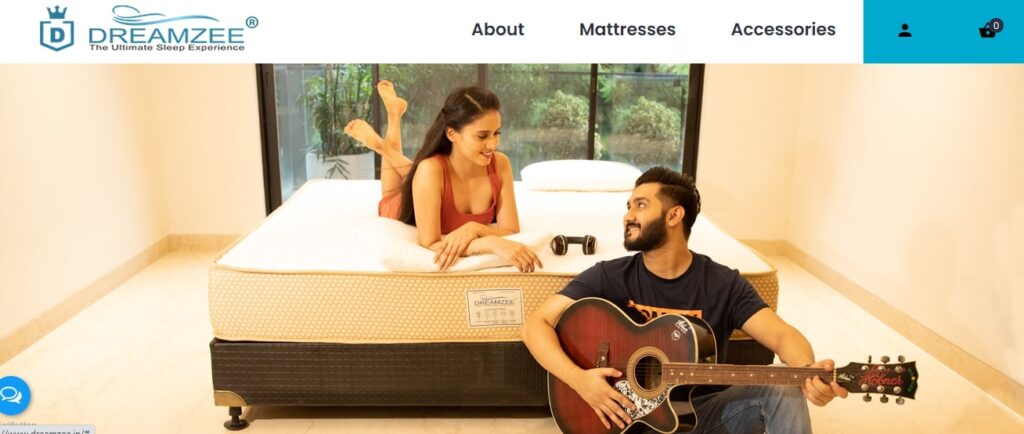 Dreamzee is a leading manufacturer and supplier of Mattress Products in India. It is a unit of E-Megamart. Their mattresses provide comfort, high-quality flawless finish and competitive prices. These mattresses also offer a nice soft feel with firm support and undisturbed sleep.
The company's product range includes Natural Latex Mattresses, Spring Mattresses, Foam Mattresses and Mattress Accessories. They offer mattresses in three different categories. From their Natural Series, Hybrid Series, and Eco Series collections, you may choose the best mattress. In addition to mattresses, the company also offers products such as Pillows, Protectors, Duvets and Latex Toppers.
The company designs their mattress products using superior quality raw materials and sophisticated technology as per the set industry standards and norms.
3. Duroflex Mattress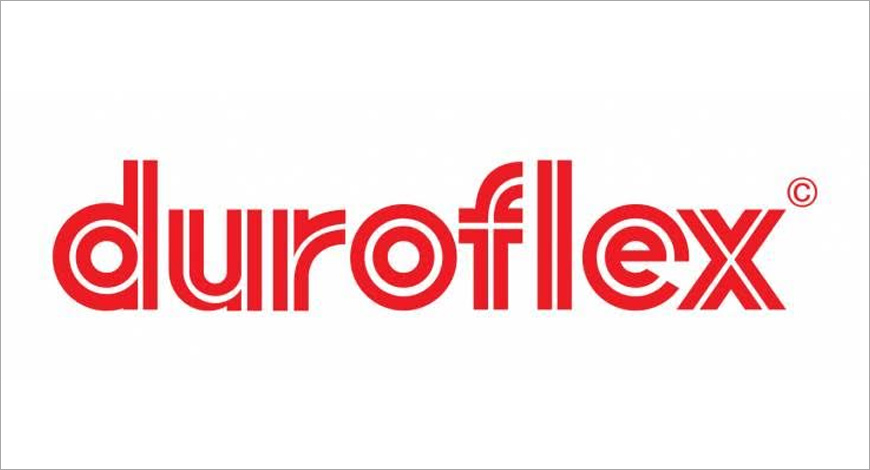 Duroflex is one of the premium mattress brands in India. The company is also a member of the much-reputed International Sleep Products Association (ISPA). Duroflex started its business in India in 1963 and is constantly working on new innovations. It is a research and technology-based company in India that manufactures mattresses, protective covers, pillows and other technical means for sleeping.
The company has some of the most advanced and up-to-date industry innovations and technologies. Duroflex in India offers three signature mattress segments at a reasonable price. These are Duropedic, Energise, and Natural Living. These come in a wide range, including the best-selling, like the Duroflex Crown Lush, Duroflex Ortho–Spine Ortho & Premium Ortho, Duroflex Crown NXT, Duroflex Latex-o-plus, and Duroflex NEO, respectively. Each type of mattress has its own set of unique advantages and meets the special needs of customers.
The Duroflex Crown Lush mattress has a special core of rubberised coir that provides good support. In addition, the mattress is reinforced with polyurethane and bonded foam for additional support. This enhances firmness (for a healthy back) and durability.
4. Flo Mattress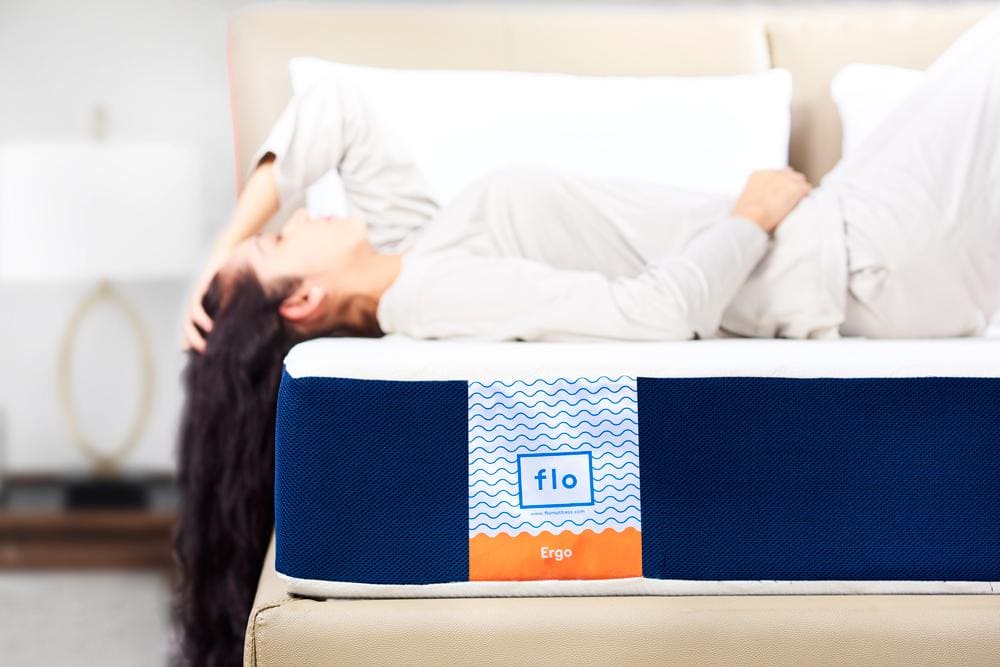 Flo Mattress is a startup company that was launched in 2018 and is quickly becoming one of the best mattress manufacturers and suppliers in India. The company product's warranty clause serves as a mode to exhibit its confidence in the products. Flo provides a warranty of ten years on their products, and their mattresses and other products come with 100 nights of free trials. The brand plans to launch differentiated products in the good sleep space and introduce the Indian market to an innovative line of pillows, blankets, bed sheets and protectors.
The company introduced two mattress product variants for their customers, Ergo and Ortho. Ergo is for those who prefer softer ergonomic support. This is the company's most preferred variant for its customers. The other variant is the Ortho, which is for those who prefer harder orthopaedic support. This is more suited for those who need extra back support or are over the age of 60 years.
The company's proprietary Flo Responsive foam forms the base of their mattress, and is designed to respond accurately to pressure. The more pressure the person's body exerts on the mattress, the more it starts to react to support his/her body. Also, the company claims to have tested over 130 different combinations of foams to bring out the best in their mattresses.
5. India Mattress Company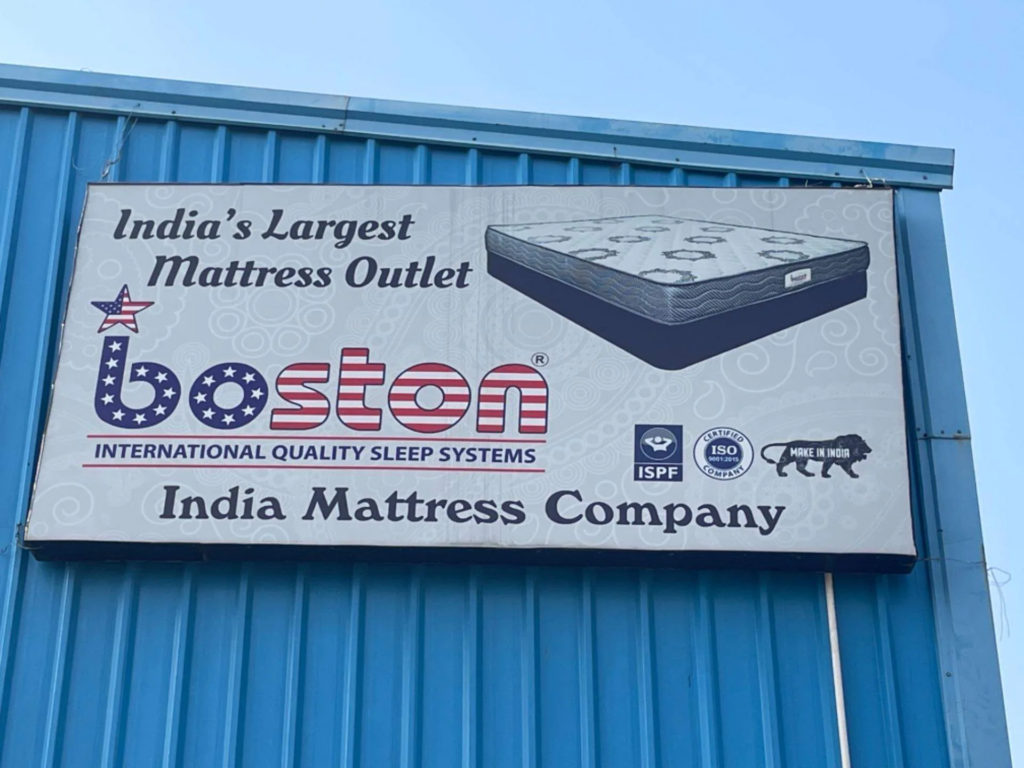 The India Mattress Company is a Noida-based company that was started in 2011. The company is gaining popularity across India for manufacturing, supplying, exporting and trading best-in-class Mattresses and Folding Beds. Used in various households and commercial establishments such as hotels, hostels, guest houses and hospitals, these beds and mattresses are manufactured using advanced tools, machinery and equipment.
The product range offered by the company is inclusive of Bonnell Spring Mattresses, Pocket Spring Mattresses, Foam Mattress, Latex Mattress, Coir Combination Mattress, Bonded Combination, Folding Beds, and more. The folding beds and mattresses are appreciated for their smooth texture, perfect finish, and lightweight and durable construction. The offered range of folding beds and mattresses are available in all the standard sizes, shapes and designs.
The company makes all efforts to gain trust and client satisfaction, and in doing so, it practices everything in its processes that its customers need. Their products are manufactured using the best quality raw materials and tested by quality analysts to leave zero problem areas.
6. Kurl-on Mattress

Kurl-on is one of the top mattress companies in India that is known for its good quality mattresses and ancillary products. It ventured beyond providing just a better sleep experience and extended its product range into the home comfort segment.
Kurl-on offers a wide range of mattresses that are available for every type or size of bed like single, double and others. The company products are also known for their comfort, quality and durability. The company uses Austrian technology to extract fibre from coconut husk and curl it into ropes. In addition to manufacturing mattresses, the company also develops an ancillary range of products such as cushions and mats.
The company manufactures the mattress in 126 different specifications. The Kurl-on mattress company has more than 10,000 dealers, 9 manufacturing units in Karnataka, Odisha, Madhya Pradesh, Gujarat, and Uttarakhand, and 72 branches and stock points across India.
7. Livpure Mattress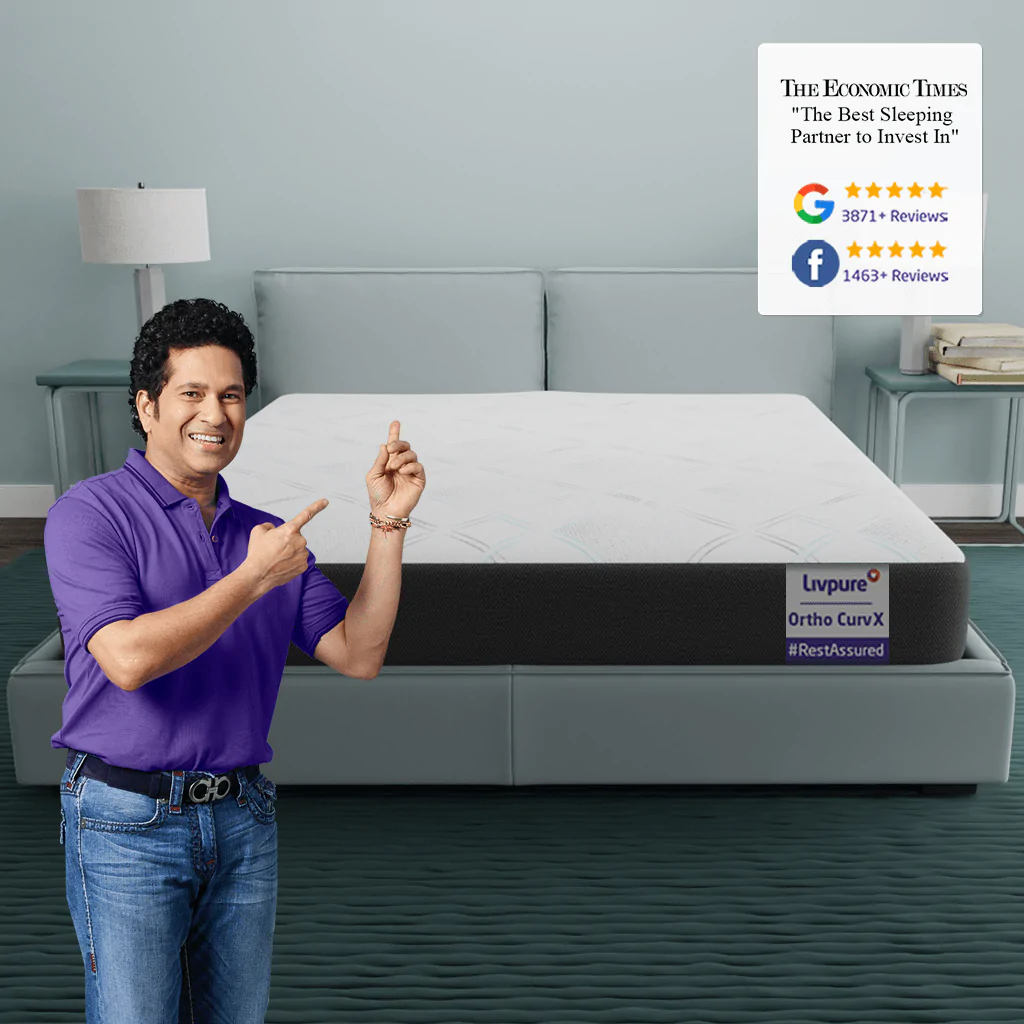 Livepure is a popular household brand in India. It is a brand that operates in a plethora of categories, all aimed towards wellness. These categories include Water Purifiers, Appliances, Water Purifiers on Subscription, Mattresses & Sleep Accessories and Smart Home Solutions. The company, Livepure Smart Homes Pvt Ltd is in a joint venture with the SAR Group. The SAR Group has a rich legacy of more than 30 years and houses brands like Livpure, Livguard, Ncubate, Livfast, and HEKA among others.
Livpure is a pioneer in manufacturing and supplying products aiding wellness in homes and has a strong background in research and development. The company offers a wide range of products including water purifiers, air conditioners, mattresses, pillows, home linen etc.
In their mattress segment, Livpure offers Natural Latex, Orthopaedic, Memory Foam and more. These mattresses come in all shapes and sizes. According to the company, the foam used in their mattresses is manufactured with Dow ComfortScience USA. The embedded Biocrystal is sourced from Croatia, the firm comfort Latex is sourced from Malaysia, and the soft and unmatched fabric is developed in Belgium. Their manufacturing machines are imported from Turkey.
8. MM Foam Mattress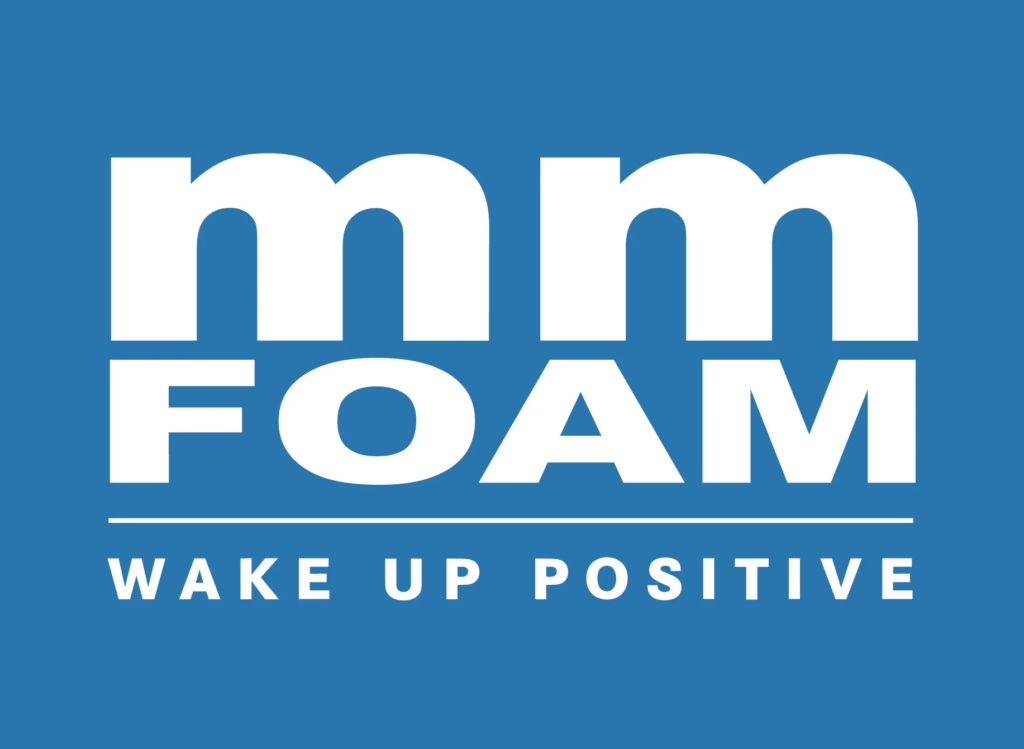 MM Foam is India's largest-selling latex foam rubber mattress brand. It is a leading name in the world of sleeping products. The company is a major manufacturer and supplier of mattresses, pillows and accessories. MM Foam revolutionised the comfort of sleeping, with latex mattresses. The company started its business in making luxury bus seats, aircraft seats and upholstery sheeting before entering into the mattress and pillows manufacturing industry in India.
The company offers four types of mattresses that are capable of catering to the requirements of different kinds of people. These include the Pincore Mattresses, Spring Mattresses, Dual Mattresses and Coir Mattresses. These mattresses are available in several ranges such as Spring Fresh, Flexi Coir, Premium, Back Support and Flexi Puf.
Their process involves collecting rubber sap from the Hevea brasiliensis rubber trees and moulding the extracted materials into all-natural latex. It is used in creating their range of queen-sized Pincore mattresses. Their latex mattresses are durable, healthy, safe and all-natural.
9. Peps Mattress

Peps is one of the best leading mattress brands in South India and has been providing comfort to its customers for over 25 years. The company offers a vast range of products, from mattresses to pillows and sheets. Peps mattress is India's top-selling spring mattress. The company focuses on spring mattresses, and the quality of spring mattresses reflects that.
The Peps Spring Koil Bonnell Mattress is a queen-sized mattress that is made of PU foam and has a Bonnell Springs core that offers the right support for your back. Bonnell springs are the most advanced engineering product in the comfort segment, which is used in the basic design of mattresses. PU (Polyurethane) foam and Woven fabric – PU Foam Topper in it provide sufficient comfort to the body contours woven fabric is rigid and yet thick for long life.
The mattress is covered with a woven material that is both durable and comfortable. Moderately soft to the touch makes it comfortable and super soft, making it perfect for your bedroom, kids or guest room. The mattress is also reversible, so you can use it from either side. The Peps Koil Bonnell spring mattress comes with a five-year warranty and two free pillows. It is available in maroon and white. Peps Spring Koil Bonnell mattresses are an amazing option if you are looking for a comfortable and durable mattress.
10. Rubco Mattress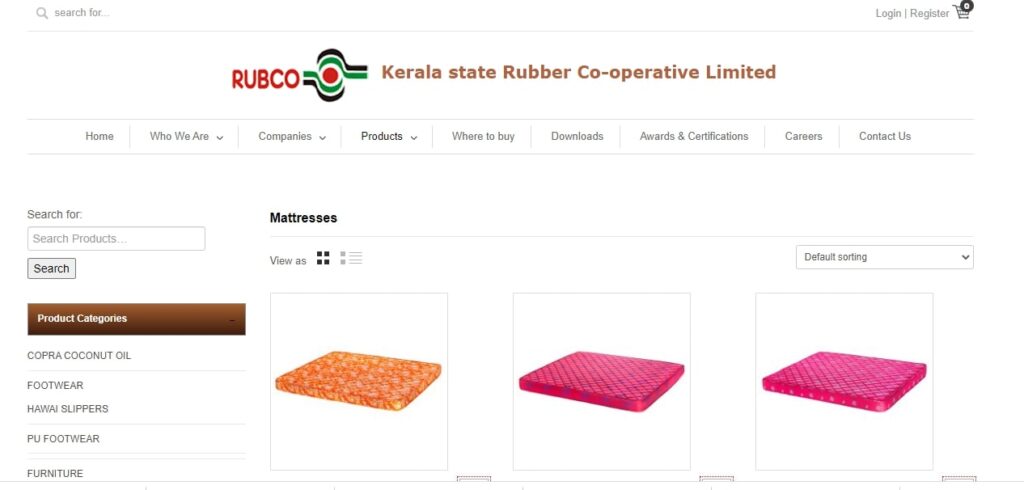 Rubco mattresses are produced by the Rubberised Coir Mattress Division of the Kerala State Rubber Co-operative Limited. Rubco was set up in the year 1997 with the objective of effectively utilising the abundant rubber resources of Kerala.
The company offers seven types of coir mattresses that serve the purposes of various types of users. Their range of mattresses offered includes conventional mattresses, high-end and luxurious, and special orthopaedic products. The size and thickness depending on the purpose for which the mattress is being used. The various products that are offered by Rubco are Dosth, Yathri, Safal, Heal, Heaven, Relief, and Hi-Tech.
Rubco manufactures and sells a wide range of products, from shoes to furniture, from first-pressed coconut oil to mats and mattresses. The company has also entered into technological alliances with world leaders in their respective fields, acquiring the latest technologies from them.
11. Sleepwell Mattress

Sleepwell is one of the best-selling mattress brands in India for more than five decades. The company producing this product satisfies the individual needs of its customers in comfort. The company, Sleepwell is one of the most famous mattress brands in India that uses modern technology for making comfortable mattresses. It produces quality mattresses that lengthen the replacement cycle and provide years of good sleep.
The company offers a wide range of mattresses that can easily fit the needs of every individual.
It is one of the best mattress brands in India with low prices and offers independent distribution. The company has a good production network, a diversified product portfolio and great opportunities in the field of research and development.
12. SleepyCat Mattress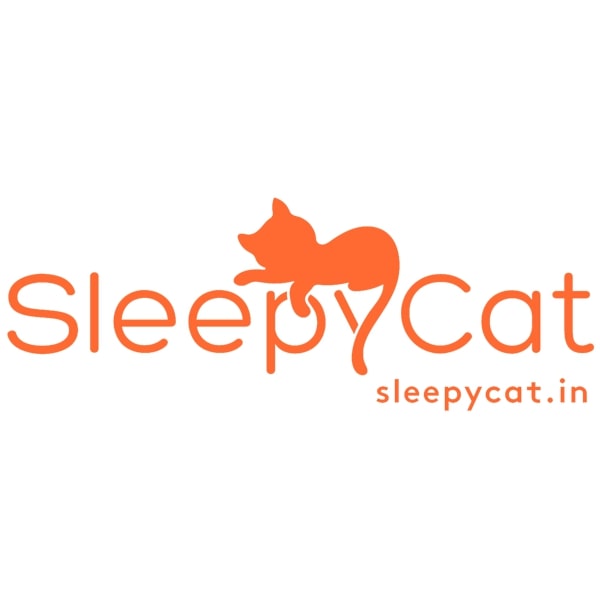 SleepyCat is one of the most popular mattress brands in India, offering affordable luxury goods. When choosing a memory foam mattress, choose one that provides good airflow and retains less heat. This mattress is known to do just that. A mixture of memory foam and cooling crystals regulates body temperature, providing maximum comfort. The unique design reduces pressure points and is durable for many years.
Plush in a mattress is always appreciated. The top layer is made of memory foam, and the high-density foam base adapts to the unique shape of each and provides good support without falling inside. 6-inch high-density foam provides proper durability and strength, and 2-inch memory gel foam provides good support. This allows air to escape to avoid excessive sweating, providing you with a comfortable night's sleep. Plush with durable high-density foam. The internal lightweight fabric promotes air flow between the mattress and the anti-slip base, which protects the mattress from slipping.
This one-of-a-kind mattress adjusts to your sleeping position and is perfect for people who love plush and support when they sleep. It prevents motion transfer so, you can sleep without any interruptions. It is favourable for side and stomach sleepers. It is free from any harmful chemicals, making it ideal for people with allergies.
13. Sleepyhead Mattress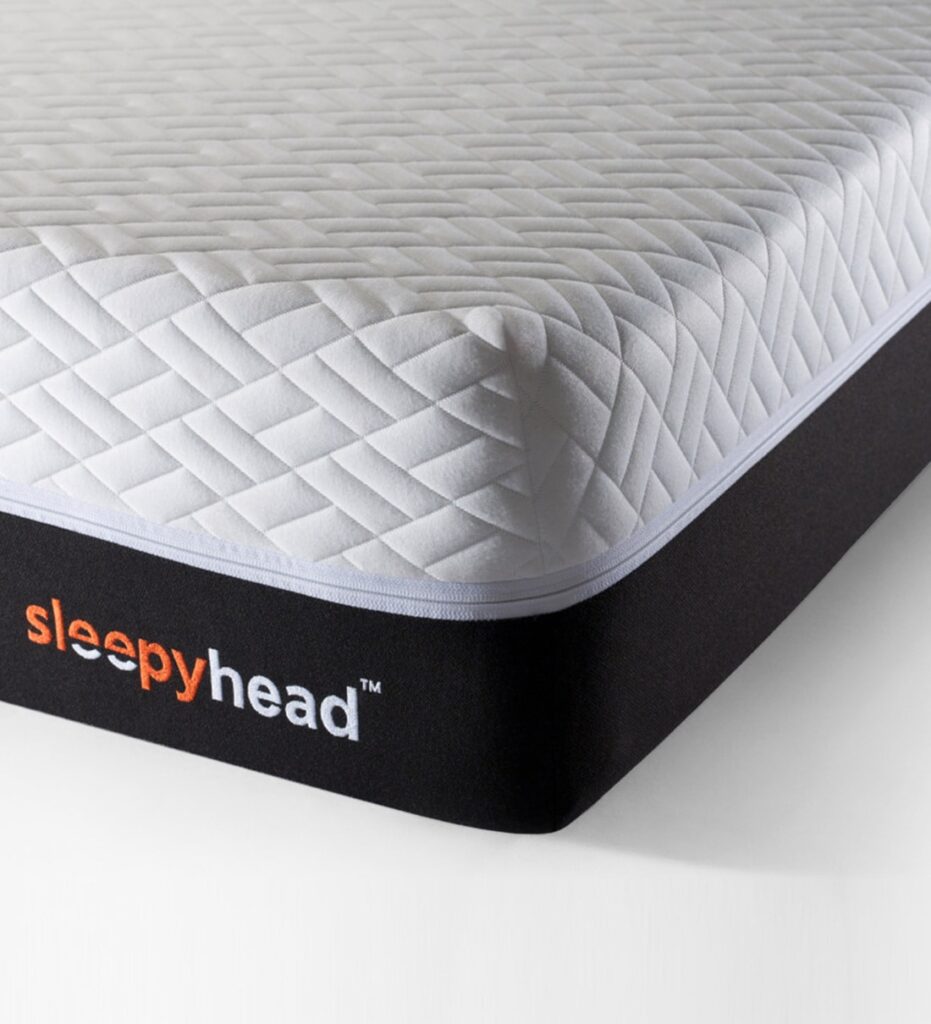 Sleepyhead is a Bengaluru-based company that mainly deals in home furnishing products. Their products are created for customers who love comfort and trendy designs at accessible prices without compromising quality and service. The company mattresses are heightened at up to 6 inches and are filled with memory foam that offers medium firmness and is breathable.
The company manufactures and markets a wide range of products, which include mattresses, mattress protectors, wooden beds, sofas, sofa beds, reclining chairs, wooden tables, coffee tables, bookshelves, shoe racks, TV units, furniture, pillow protectors, cushion covers and fillers, and more.
One of their bestsellers, the Sleepyhead Sense Mattress uses Cooling Gel to first absorb and then evenly redistribute your body heat, a breathable fabric that wicks moisture and dries quickly, Responsive Memory Foam uses your body heat to soften and mould to your shape, providing remarkable support and comfort, and 3-Zoned Orthopaedic Memory Support Foam that supports three zones of your body and aligns the spine, providing varying levels of support.
14. Spring Air Mattress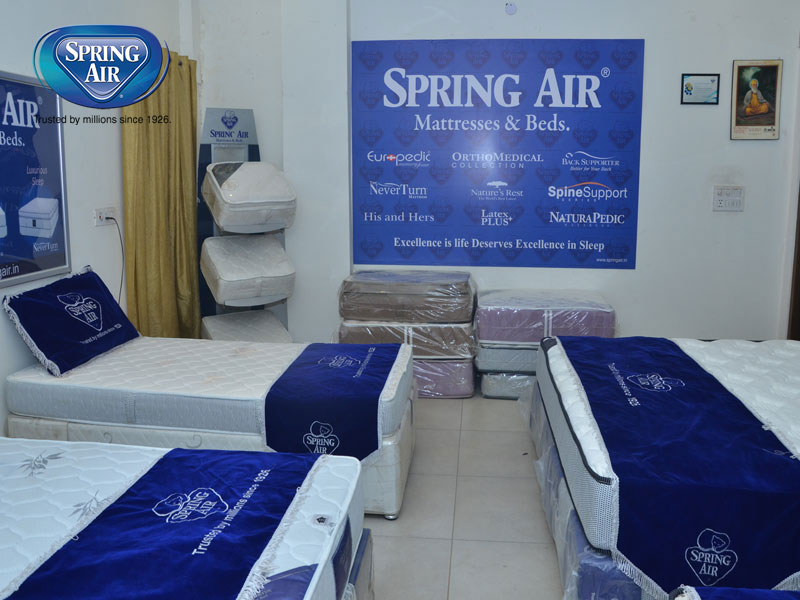 Spring Air is one of the leading brands and among the top manufacturers of bedding products in the world. The company has set a standard for the quality of mattresses and systems for sleeping. The company has 13 domestic plants and 22 international licensees operating in 32 countries around the world. The company has set up 4 manufacturing facilities and a vast dealer network catering to the Indian market.
It offers a wide range of mattresses in segments like Back Supporter Hybrid, Breathe, Four Seasons, Chattam & Wells, and Nature's Rest. A great night's sleep starts with a mattress, which can both support the body and relieve stress where it is needed most. Spring air-supported mattresses do just that, with patented design and innovation that is unmatched by any other bedding company.
Spring Air has earned a reputation for continuous product improvement and offering a free-end offset coil design, which adjusts to each sleeper's weight, making it the most adapted design in the industry. The company is credited for the introduction of button-free technology, quilted surfaces and extra-supportive bedding material.
15. Springtek Mattress

This orthopaedic mattress is engineered with high-density re-bonded foam and high gsm anti-microbial fabric. Its sturdy active bond material provides superior back support for a peaceful sleep and keeps you comfortable in all weather conditions. The foam absorbs and redistributes all body heat and adjusts the optimal temperature to a person's sleeping posture. It turns out that this is a great product for all age groups, especially senior citizens.
Although the brand claims medium-firm support, the experience can be slightly softer. This mattress is well built with a natural rubberised coir layer that supports the body posture. It is made with authentic materials to give a long-lasting and comfortable experience. It comprises a premium soft endurance form laminated with medically approved active bond materials.
Quilted high-quality knitted fabrics provide a high-quality look and feel, but only one side is useful. The mattress maintains the right temperature between the bed and the body to enhance comfort and support. It is highly recommended for orthopaedic patients, senior people and people with spine and joint problems. With this clean bed, you can look forward to cooler and drier nights.
16. Springwel Mattress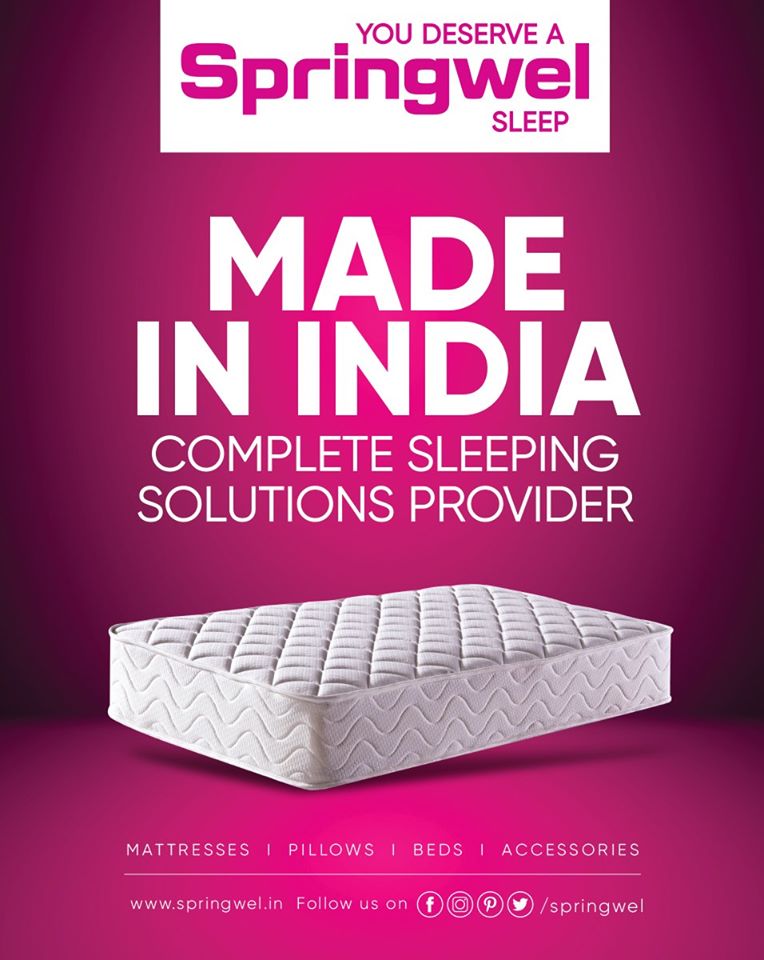 Springwel is one of India's best-selling mattress brands. The company, Springwel Mattresses Pvt Ltd is headquartered in New Delhi. Springwel manufactures and markets products like mattresses, pillows, folding sofa sets, and various home furnishing accessories.
In the segment of mattresses, Springwel offers a range of options, such as Spring Mattress, Latex Mattress, Memory Foam Mattress, Foam Mattresses, Rebonded Foam Mattresses, Luxury Mattresses, as well as more mattresses which are sold under the brands Springwel, Euro Dream and Tempur. The company's Infinity Mattress is one of the premium products from the house of Springwel. Memory Foam Mattress incorporates the NASA technology-based memory foam, which senses and shapes itself to individual body contours.
In addition, the company also makes accessories like Mattress Protectors, Mattress Topper, Latex Accessories, Duvets, Bedsheets, and Quilts.
17. Sunday Mattress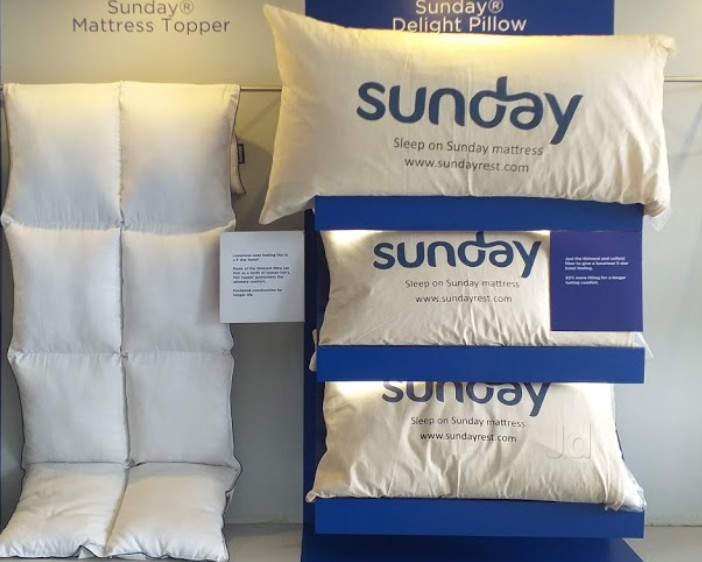 Sunday mattresses are made from memory foam that provides much-needed comfort but uses cotton on the top in order to mitigate the heating effect of memory foam. Sunday Ortho Latex 4 mattress made from high-quality latex makes for a durable and long-lasting mattress that keeps its shape over time. Sunday claims that their mattress usually lasts for 10 years. (12 years if taken care of).
Sunday mattresses use pure foam without fillers. Using fillers in the foam reduces the cost but also the life of the mattress. The company also uses organic cotton for the fabric, unlike other brands that use polyester to save costs, but it will make the bed warm to sleep on. With Sunday products, you get a mattress that not only lasts longer but is comfortable during all seasons.
A significant differentiator of Sunday products is that the mattresses are not compressed. Most internet brands sell compressed mattresses. It is very nice to see a bed come out of the box, but a technical glitch is the foam loses 30% of its life after compression. Nevertheless, Sunday mattresses are solid as a rock.
18. The Sleep Company Mattress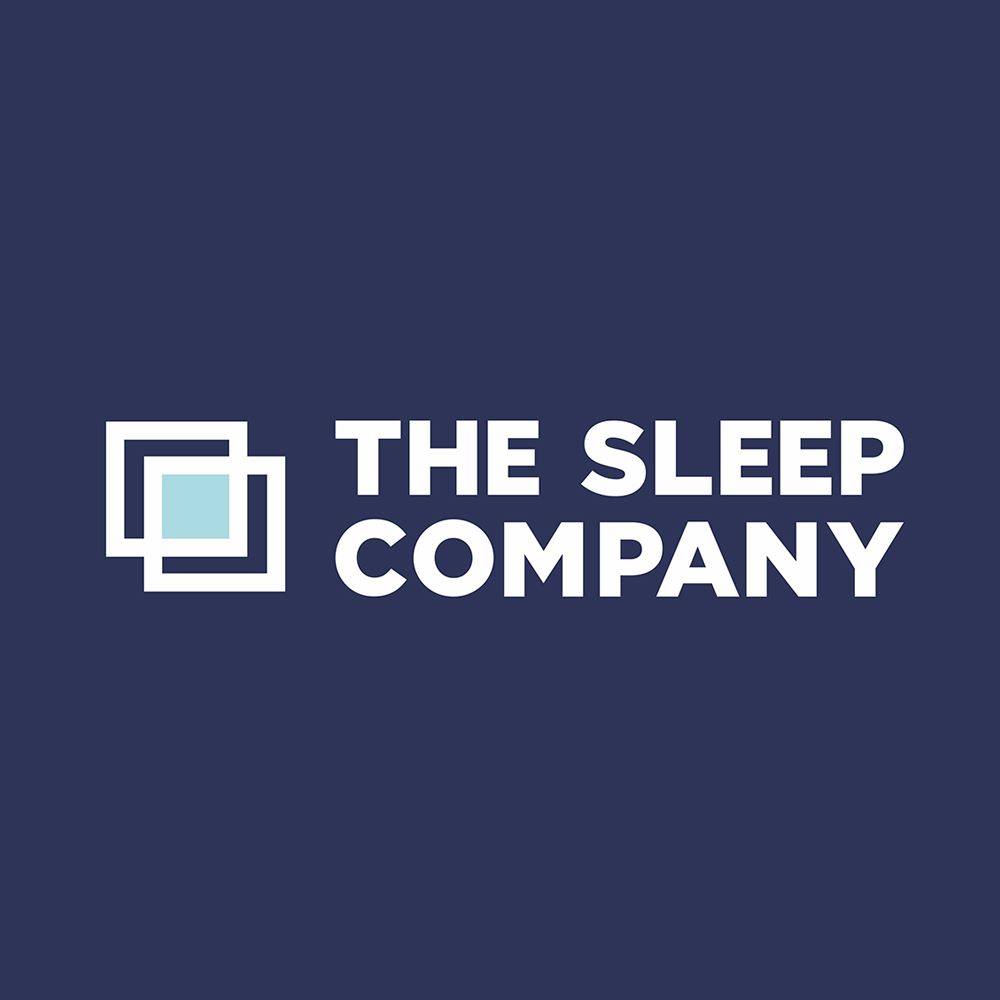 The Sleep Company is one of the best mattress brands in India. The company aims to offer customers the best sleeping experience with SmartGRID technology that creates the ultimate comfort and optimal support for the body. The Sleep Company's SmartGRID Mattress features patented SmartGRID Technology, that, unlike any other mattress, adapts to your body movements and provides both soft comfort and firm back support.
SmartGRID is not memory foam; nor are they latex or springs. This is the biggest innovation in sleep technology. It is designed in the form of a grid structure that allows the walls of the grid to clasp body curves (such as hips and shoulders, because of the small surface area). Therefore, it provides exciting comfort, and the walls will withstand greater pressure on body parts (such as the spine) to provide back support.
The Sleep Company Smart Ortho Mattress is the best orthopaedic mattress for a reason: It is the solution for your constant back pain leading to consecutive wakeful nights. If you're looking for the best orthopaedic mattress online, it is the perfect time to switch to this Smart Ortho mattress. Not only is it a perfect medium firm mattress that delivers both support and glorious cushioning comfort, but it's also the best mattress for back pain that we've come across and easily wins the title of the most comfortable mattress around.
19. Wakefit Mattress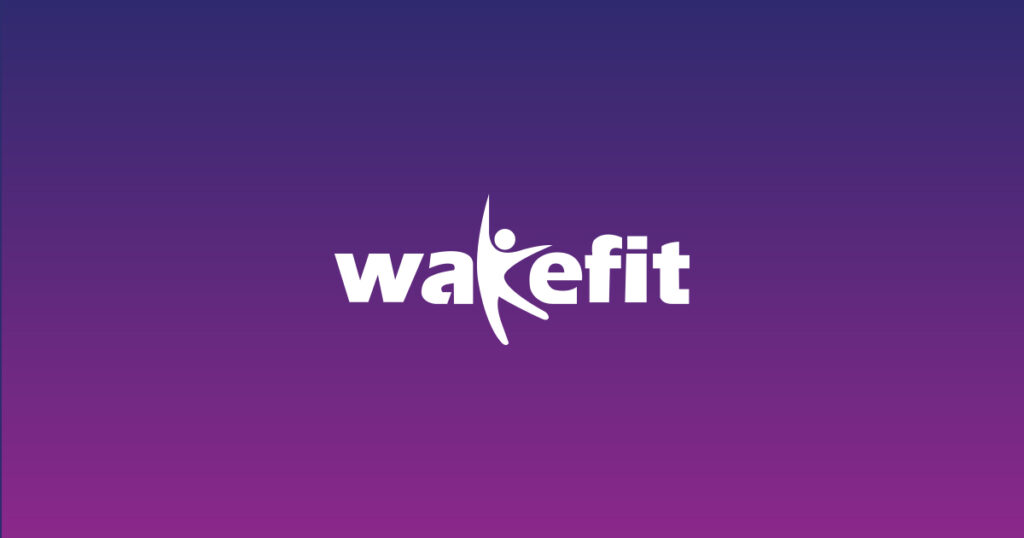 Wakefit is one of the fast-growing startup mattress brands in India. The company was founded in 2016 with its headquarters located in Bengaluru. The company first started manufacturing memory foam mattresses. Over the years, the company started offering a vast range of home solutions to its customers.
The company's range of mattresses and accessories are offered in categories like Wakefit Mattress, Wakefit Plus Mattress, Mattress Protector, Fitted Bedsheet and Flat Bedsheet. Their flagship product is an orthopaedic memory foam mattress.
Wakefit offers several options from its range of mattresses. A few of these include Orthopedic Memory Foam Mattress, Elevate Ortho Pocket Spring Mattress, XpertGRID Mattress, 7-Zone Latex Mattress, Dual Comfort Mattress, DreamPod Medium Firm Mattress, Xtra Snooze Grid Mattress, Flow Mattress, Baby Mattress, and Flexagon Trifold Pro Mattress. Also, in their Wakefit Plus Mattress selection, the available options are Wakefit Latex Plus Mattress, Wakefit Ortho Plus Mattress, and Wakefit Duo Plus Mattress.
20. Wink & Nod Mattress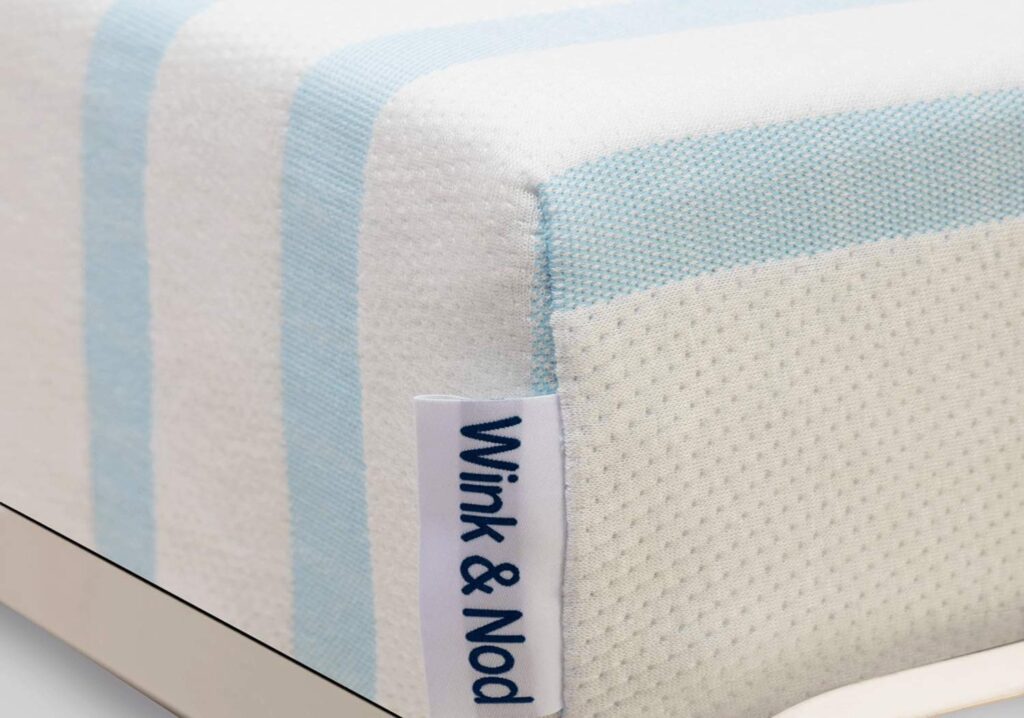 Wink & Nod is an innovative mattress and sleep product company that offers high quality at a good price. The company designs mattresses in the USA and India and manufactures them using the most innovative techniques and the highest industry standards.
Wink & Nod is a forward-thinking firm that creates high-quality sleeping products at a low cost. Mattresses and pillows are what they make. The Classic, Grande, and Primo are the three categories. These mattresses come in six different sizes, i.e., 6 inches, 7 inches, and 8 inches, respectively. Custom-size mattresses are also available as an option. These mattresses are made mostly of memory foam and gel memory foam.
Wink & Nod uses CertiPUR-US-certified foam in its products. This means their products meet rigorous standards for emissions, content, performance, and durability. One can sleep and rest easy knowing that your favourite mattresses and pillows are ethically sourced and eco-friendly. Their mattresses come with a 100-day money-back guarantee and a 10-year warranty.
Wrapping Up
Choosing a quality, comfortable and durable mattress for your single, double or king/queen-sized bed is what it takes when making your decision.
Today, anyone can easily order a mattress online, either directly at the manufacturer or vendor's website or from several popular e-Commerce stores in India, like Flipkart, Amazon India, etc. Although you still can visit a nearby store and buy a mattress.