Top 20
Top 20 Clothing Brands in India in 2022
The top clothing brands of India comprise a wide selection of in-house, international as well as designer wear for men, women and children.
Whether it is formal or ethnic wear, or casual and sportswear, people from all walks of life, young and old, have different tastes in one's lifestyles. That said, many apparels and accessories brands offer a myriad of products that easily fit the needs and tastes of men, women and children of all age groups.
How Lifestyle is Transforming India
India is a major producer, exporter and also, and importer of many clothing brands, including raw materials. As the demand for apparel is seeing a rise in the Indian market, this further has created an opportunity for not only international apparel manufacturers to make their presence here, it also inspires companies to kick start the 'Make in India' initiative.
You probably know brands like Adidas, Nike, U.S. Polo Association, Puma and several others that are the most popular names across the country. A large section of consumers prefers these international apparel brands for their quality, comfortable fit and stylish looks.
However, India is also on the verge of having its own home-grown brands that cater to larger sections of customers. This further paves a path for the nation to not only introduce competitive options but also become self-reliant.
Also, read these blogs:
"Top 20 Shirt Brands in India" [link to article]
"Top 20 Jacket Brands in India" [link to article]
"Top 20 Shoe Brands in India" [link to article]
Let's now take a quick look at some of the major clothing and lifestyle brands of India that are a preferred choice among men, women and children.
List of 20 Most Preferred Clothing & Lifestyle Brands of India for Men, Women & Kids
Below is a list (sorted in alphabetical order) of twenty home-grown and western clothing and lifestyle brands for men, women and kids that are popular in India.
We have categorised the list of clothing and lifestyle brands into three segments which are given as follows:
INDIA'S BEST-SELLING IN-HOUSE CLOTHING BRANDS
These are India's in-house clothing brands consisting of manufacturers and retailers that have garnered popularity and a large customer base across the country.
1. Allen Solly

Ideal For: Casual Wear
Allen Solly is a popular Indian clothing brand launched in 1993 by Madura Fashion & Lifestyle, a division of Aditya Birla Fashion & Retail Limited (ABFRL). The brand is a pioneer for western wear for men, women and kids in India and redefines work wear in India with its 'Friday Dressing' fashion concept.
The brand revolutionised the office wear collection by replacing formal wear with coloured shirts and Khaki trousers. It also introduced the women's wear segment which quickly became a success. They have a varied collection for men, women, and kids. Their collections also include a range of seasonal wear and lifestyle accessories.
Allen Solly has become one of the fastest-growing brands in the apparel industry and is the only brand with extensive men, women and kids presence across the country.
2. Arrow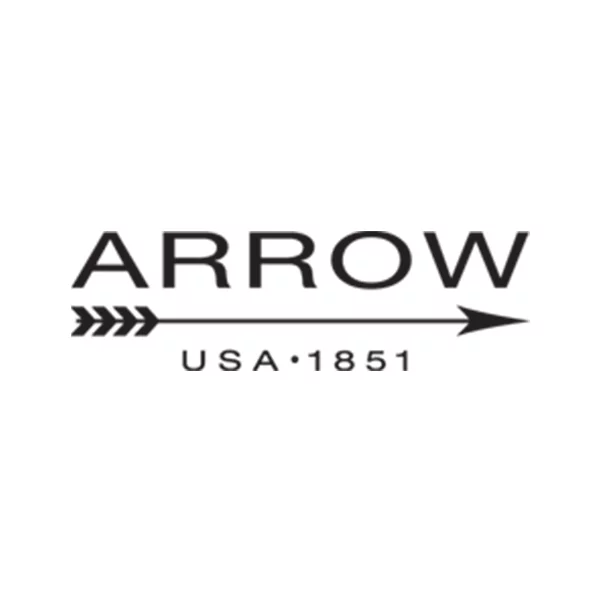 Ideal For: Formal Wear & Casual Wear
Arrow is known for its classic American styling. The brand's heritage is in dress shirts, and its offerings have expanded to include sportswear. Arrow is a US-based clothing brand having a tie-up with India-based Arvind Fashions Limited for manufacturing and retailing its products in the country. It was launched in India in the year 1993.
The Arrow fashion brand understands the constant need for excellence and provides only the very best with exquisitely designed, well-crafted formal and casual wear shirts, blazers, trousers and more. The clothing brand included 400 different collar styles in the market. Over time, the brand became known as the expert shirt maker, pioneering some of the greatest innovations such as shrink-free, stain-free, and wrinkle-resistant arrow men's shirts.
It currently has more than 200 exclusive brand stores in the country and is available in over 1,000 multi-brand outlets.
3. Arvind Fashions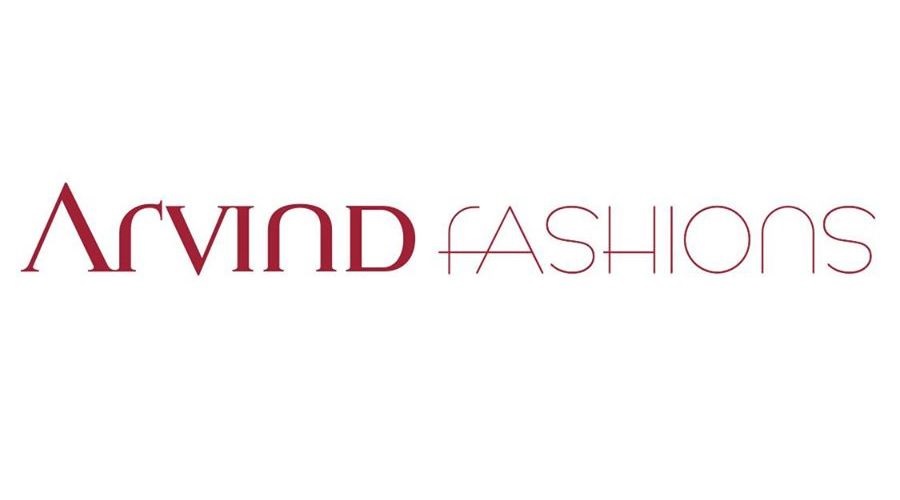 Ideal For: Formal Wear & Casual Wear
Arvind Fashions Ltd (formerly Arvind Mills) is one of India's oldest operating and popular textile companies which also has partnered with several global fashion brands to manufacture and retail their lifestyle merchandise across the country. These global lifestyle brands include Arrow, Lee, Calvin Klein, Flying Machine, Gap, Tommy Hilfiger, Van Heusen, U.S. Polo Assn., Sephora, Gant, Hanes, True Blue, Ed Hardy, Aeropostale, Nautica, and more.
Arvind Fashions, the flagship company of Lalbhai Group, produces cotton shirtings, knits, and khaki fabrics, and is also one of the largest producers of denim fabric in India. It powers high-fashion brands across the world while delivering unmatched excellence across the garment value chain. Pioneering the amalgamation of wearable tech with fabrics, and vertically integrated apparel solutions for fast-fashion retailers. The brand delivers creative and high-quality fashion concepts in Formal and Casual Shirts, Tops & Dresses, Trousers and Jackets across colour-woven, indigo, solid and print categories.
Today, the fashion brand powers the most iconic denim brands across Europe, the USA, and Asia. It is taking denim's flair for expression and adding multiple dimensions to it and fashioning the fabrics of the future.
4. Calvin Klein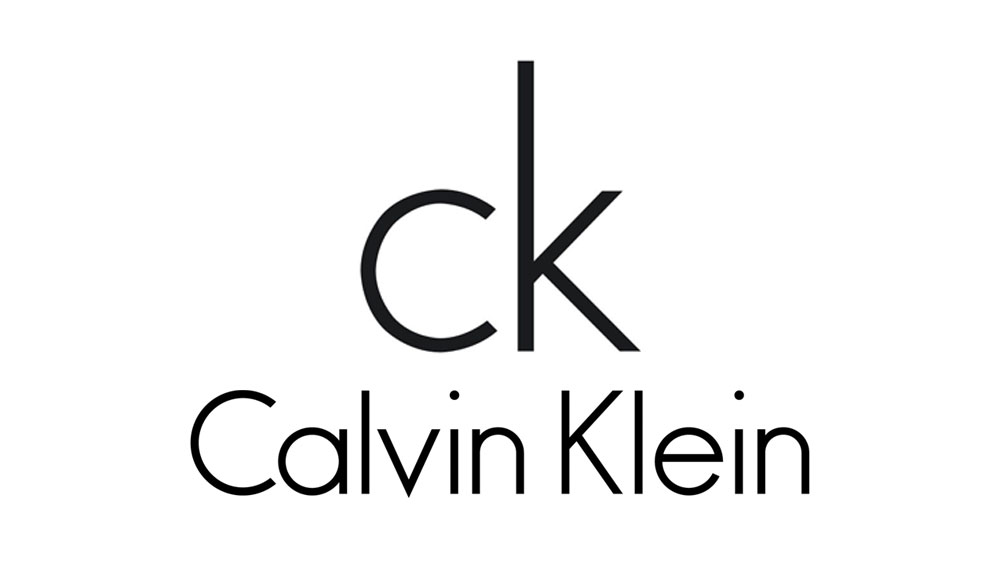 Ideal For: Casual Wear
Calvin Klein is a US-based fashion and lifestyle brand that exemplifies bold, progressive ideals and a seductive aesthetic. Their products such as denim apparel, undergarments and accessories are widely popular among all genders and age groups across the globe.
The Calvin Klein clothing and lifestyle brand was launched in India by Arvind Fashions Limited. Arvind Fashions is the Indian partner for US-based Phillips-Van Heusen Corporation (PVH), which globally owns Calvin Klein trademarks, for selling Calvin Klein jeans, apparel and accessories and undergarments products in the country.
PVH Corp is one of the largest apparel companies in the world and owns and markets the brands Calvin Klein and Tommy Hilfiger worldwide. It is also the world's largest shirt and neckwear company and markets a variety of goods under its own brands, i.e., Van Heusen, Calvin Klein, Tommy Hilfiger, IZOD, ARROW, Warner's and Olga.
5. Fabindia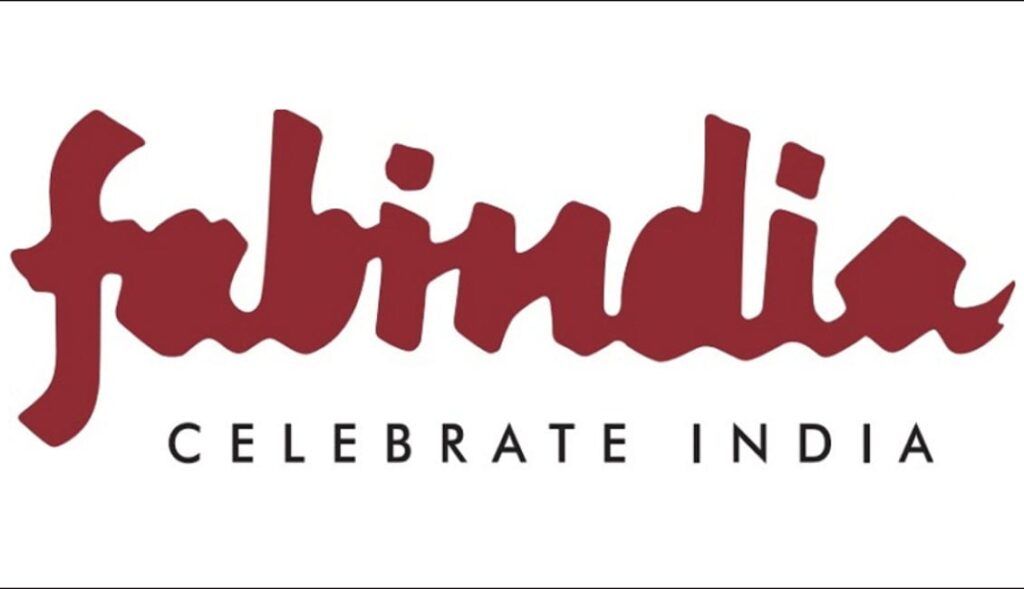 Ideal For: Formal & Ethnic Wear
Fabindia is a popular Indian clothing and accessories brand that is made from traditional techniques, skills and hand-based processes. Fabindia products are natural, handmade, modern and affordable. The brand was introduced in the year 1960 in India. It offers a wide collection of apparel for men, women, and kids, and also sells beauty products, custom kurtas, home decor and furnishings etc.
The brand was originally founded by an American named John Bissell in New Delhi. It was into exporting home furnishings and later, expanded its business operations in manufacturing and marketing hand-made garments, fabrics, and home décor products across the country. Fabindia offers a wide range of natural and sustainable outfits in categories like ethnic wear, western wear, sleepwear, footwear, jewellery, accessories, home and living, personal care, food, and more.
The other thing about Fabindia is that they make and sell beautiful collections of hand-made crafts from the countryside. It operates 327 stores across India and 14 international stores.
6. Flying Machine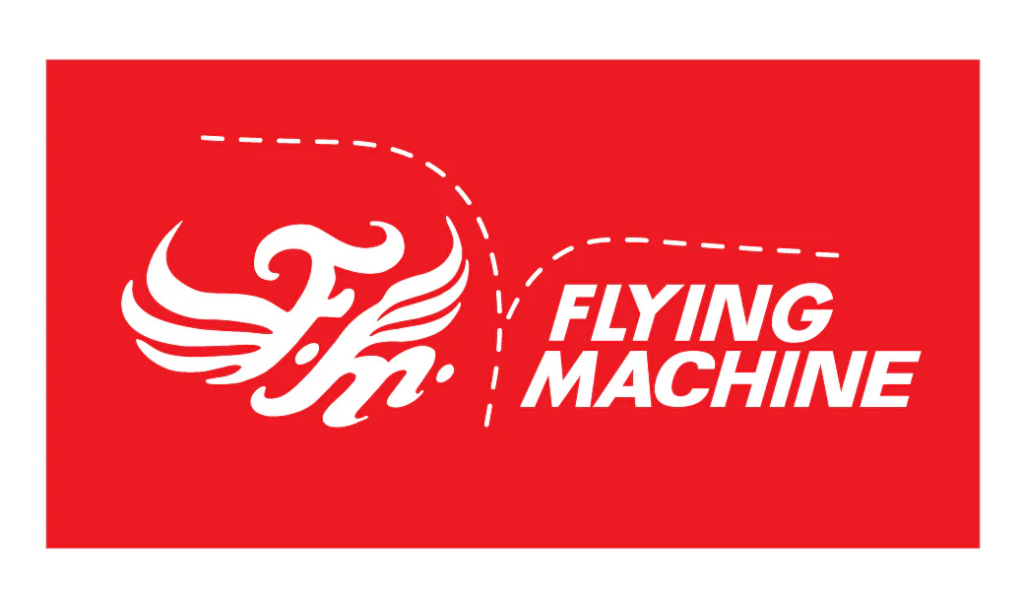 Ideal For: Casual Wear
Flying Machine clothing brand has become synonymous with the youths across India. It is India's first in-house denim apparel brand that was launched in 1980 by Arvind Fashions Ltd to meet the aspirations of the emerging youth segment in the country. It was to put the company and India on the global map of denim and cotton manufacturing. Just as India was opening up to the world, Arvind Fashions Ltd had firmly shifted its focus from domestic to international markets.
Flying Machine is gaining popularity among youths in India for its wide collection of casual wear for men. The brand's collection features stylish jeans, cosy sweatshirts, graphic print T-shirts, slim-fit shirts, elegant jackets, and more that redefine casual fashion with international designs and seasonal apparel.
Flying Machine has become a leader in branded jeans in India and is still seen as trendy and premium.
7. Louis Philippe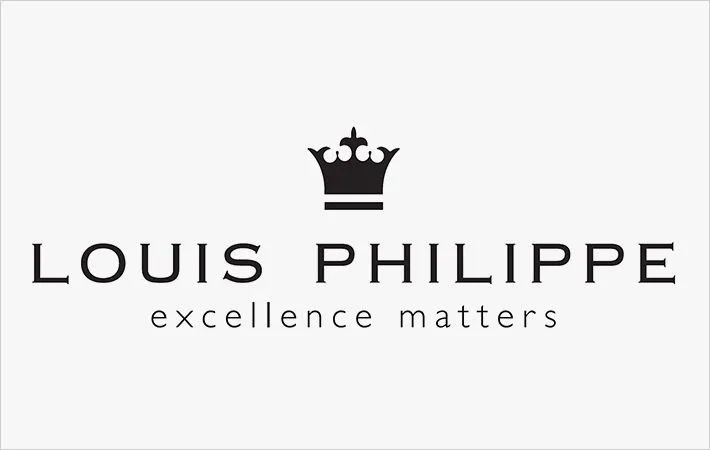 Ideal For: Men's Formal & Casual Wear
Louis Philippe is a premier Indian clothing brand for men that was launched in 1989 by Madura Fashion & Lifestyle, which is a division of Aditya Birla Fashion & Retail Limited. The men's apparel brand was inspired by and named after the French King Louis Philippe (1830-1848).
It offers a huge collection of apparel in segments like Shirts, T-Shirts, Suits, Blazers, Jackets, Sweatshirts, Sweaters, Jeans Trousers, Shorts & Track Pants, Formal & Casual Trousers, Ethnic Wear, Footwear and Accessories.
The company's brand portfolio includes product lines that range from affordable for the mass market to luxurious, upscale styles and are designed for any age group, from children and youth to men and women. Louis Philippe is India's largest and fastest-growing branded apparel company and a premium lifestyle player in the retail sector.
8. Monte Carlo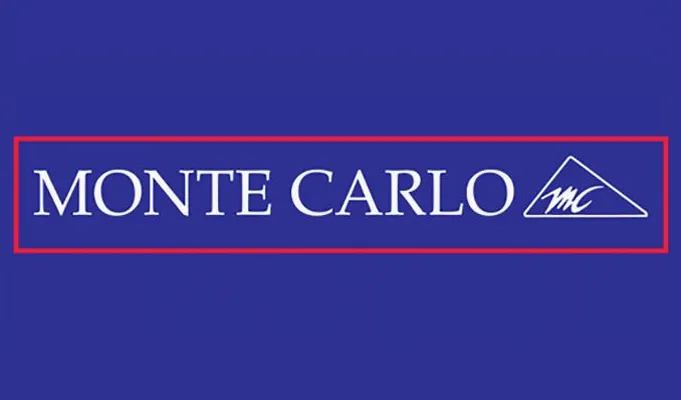 Ideal For: Casual Wear
Monte Carlo is one of the top brands in India when it comes to formal and casual shirts and a wide range of clothing for both men and women. The brand was launched in 1984 and offers diversity in patterns, prints and colours with trendy wear that is affordable and gives the wearer the best experience. It has surpassed its limits on high-street fashion, too.
This leading clothing brand for men and women, with its famous sweaters, is another company with an Italian name chosen simply for the Indian customer base. They're actually an Indian apparel brand that manufactures and markets woollen wear products for its customers.
Monte Carlo brand is tagged with a diverse selection and a bit of Italian touch to their product designs. Their designs and collections include garments for men, women and kids, home furnishings, summer collections, winter collections, and gift sets as well.
9. Peter England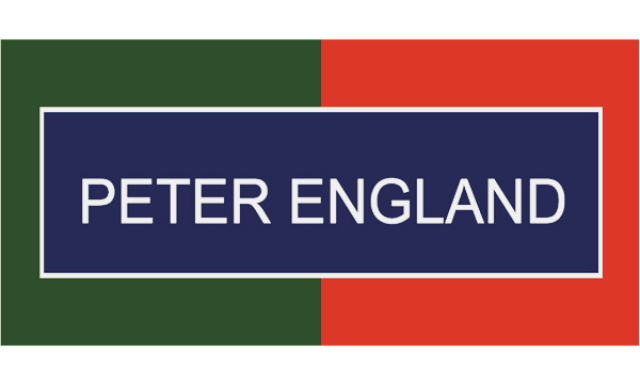 Ideal For: Men's Formal & Casual Wear
Peter England clothing brand was launched in India by Madura Fashion & Lifestyle, which is a division of Aditya Birla Fashion & Retail Limited company. It offers a wide variety of international fashion collections of men's formal and casual outfits at unmatched prices that are easy-going and effortlessly stylish.
Their collection includes lively and trendy styles for men that are more personalised and long-lasting. These include jeans, shirts, T-shirts, innerwear, footwear, jackets, suits, lifestyle accessories for men, and many more. They also have included winter wear and wedding collections to their inventory. Their products are curated by fashion experts from around the world, Peter England uses the finest high-quality fabric to make durable and comfortable clothes for men.
The brand owns more than 700 exclusive outlets in over 150 major towns and cities across the country.
10. Spykar

Ideal For: Casual Wear
Spykar is a leading youth fashion denim brand in India. The fashion brand was launched in India in 1992 with a penchant for design innovation, new product launches and creating fashion for young India. Spykar is now a part of the Metdist Group, a diversified portfolio of companies promoted by the Bagri family.
Spykar is also known for its superlative product quality and great fits for men's, women's and kid's wear. The brand aims to deliver emerging hi-street denim trends and fashion staples that resonate with the growing Indian consuming segment.
Their range of denim consists of styles which include Purist for the classic lovers to YnR for the contemporary souls. The top-wear collections are season highlights and complement the vast range of denim for all seasons.
Spykar fashion and lifestyle products are available across the length and breadth of India. They have 249 exclusive stores (FO-FR), over 1,000 multi-brand outlets as well as having presence in all key large-format stores across the country.
11. Tommy Hilfiger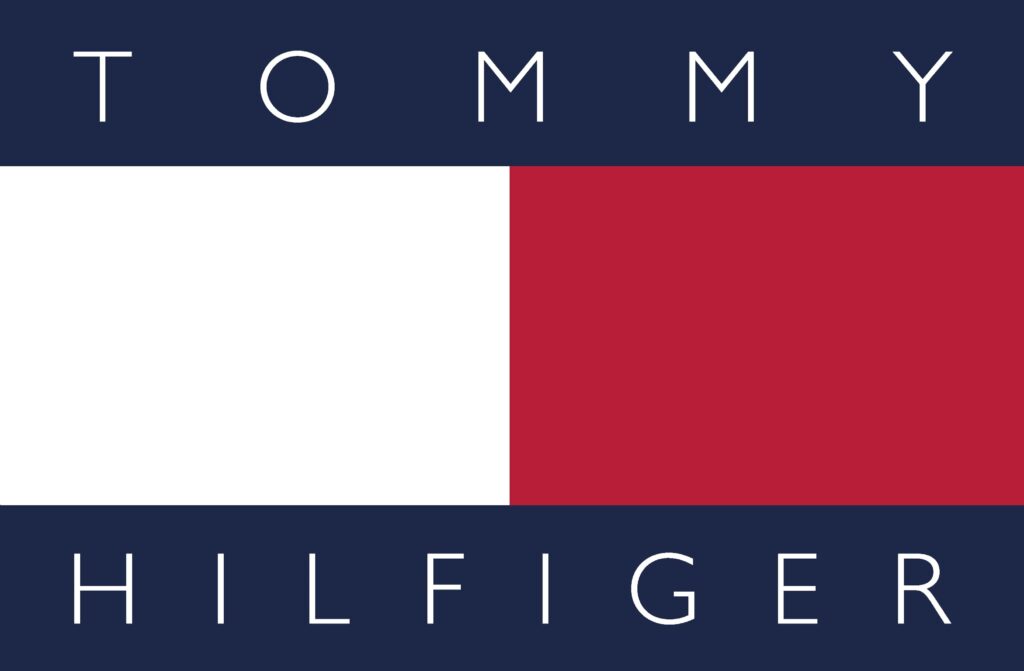 Ideal For: Casual Wear
Tommy Hilfiger is one of the world's leading designer lifestyle brands and is internationally recognised for celebrating the essence of classic American style, featuring peppy and twist designs. The clothing brand is originally a US-based designer wear for men, women and kids that was launched in India in 2004 by Arvind Fashions Limited, a lifestyle powerhouse that has redefined the retail and fashion industry in India.
Tommy Hilfiger delivers premium styling, quality and value to consumers with a breadth of collections including men's, women's and children's sportswear, denim, footwear and accessories. Its products are marketed worldwide under the Tommy Hilfiger and Hilfiger Denim brands.
It also has a breadth of collections including the Hilfiger Collection and Tommy Hilfiger Tailored. In addition, the brand is licensed for a range of products such as fragrances, eyewear, watches, and home furnishings.
12. Raymond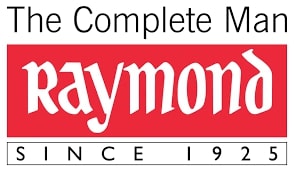 Ideal For: Formal & Semi-Formal Wear
Raymond is an Indian-based clothing brand that has been synonymous with trust, quality and excellence. It is one of the oldest brands in India and markets its products with the tagline 'The Complete Man'. Raymond not only stood the test of time but also reinvented itself with time. Raymond was launched in the year 1925 by AJ Raymond and is based in Mumbai. It is now owned by the Raymond Group.
Its products mainly include suits, shirts, denim and custom design wear. Raymond is also the largest manufacturer and exporter of suiting fabrics in the world. Today, the leading Indian brand caters to different sets of customers in terms of price as well as Raymond Made to Measure to make sure their brand is always synonymous with trust.
Since its inception, Raymond has continued its position as the undisputed leader of the Indian textile industry. The success of the company lies its continuous pursuit to evolve and keep up with the changing times. Raymond also owns sub-brands like Park Avenue, Parx, ColorPlus, Raymond Fine Fabrics etc.
BEST-SELLING INTERNATIONAL CLOTHING BRANDS IN INDIA
These clothing brands from different parts of the globe have made a prominent name for their merchandise in the Indian market.
13. Adidas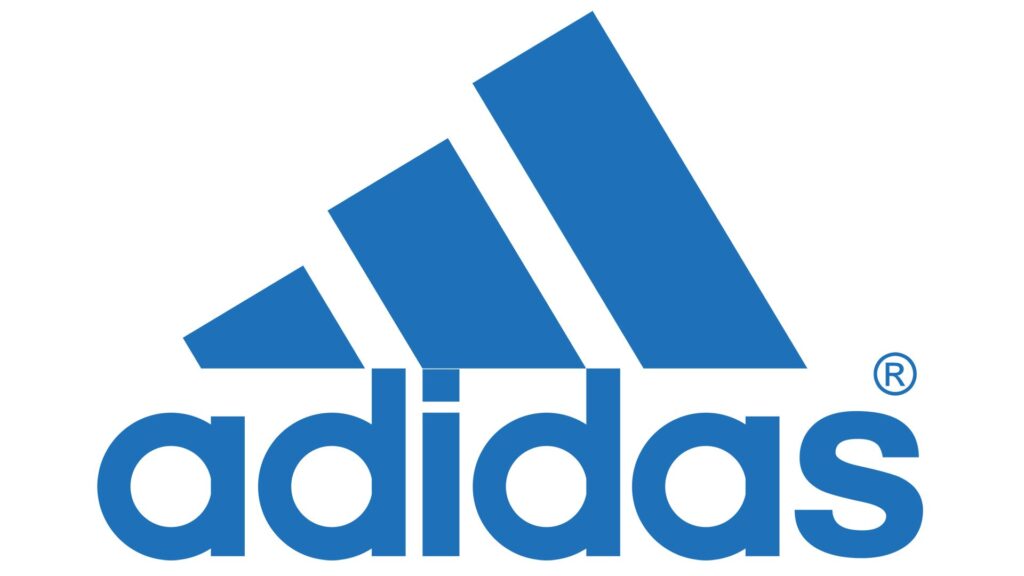 Ideal For: Sports Wear & Casual Wear
Adidas is a popular German sports and clothing brand that has a global presence. It designs, manufactures and markets merchandise such as shoes, clothing and accessories.
Adidas offers a wide selection of apparel, footwear and accessories for men, women and children in India and the world. It is a leading brand.
Adidas products are durable and stylish and are available at affordable prices. When it comes to sportswear, their products deliver a big time. They come with sturdy parts that make their sportswear very comfortable and look stylish, too. You can also wear their range of tracksuits for everyday activities and workouts at the gym. Their sports and casual wear offered to provide a comfortable fit to the wearer.
14. Levi's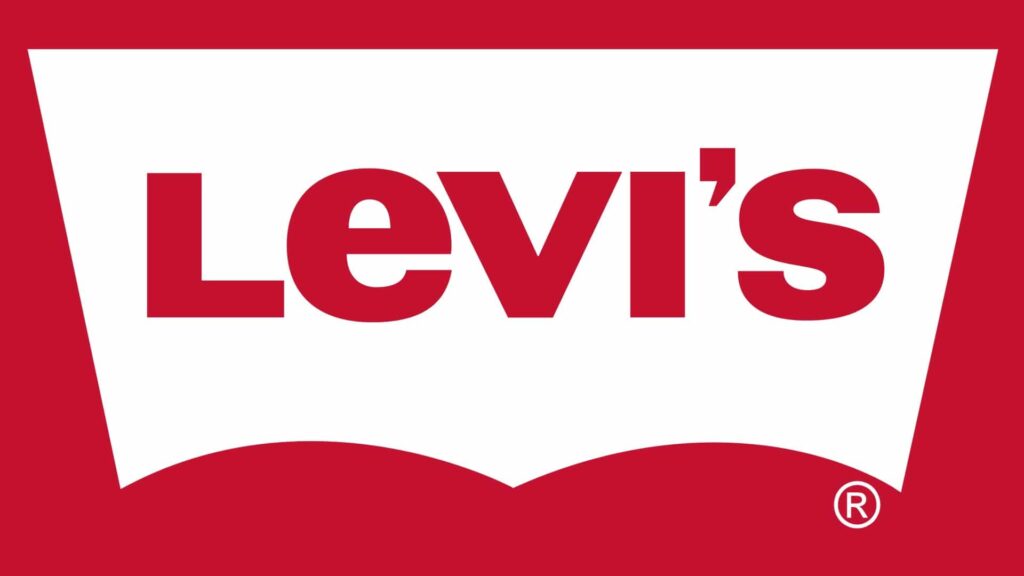 Ideal For: Formal Wear & Casual Wear
Levi Strauss & Co. is one of the world's largest apparel companies and a global leader in jeans aka denim wear. The global fashion brand manufactures and markets a wide range of apparel and lifestyle accessories for men and women.
It has been innovating to meet people's needs since 1853. Levi's invented the first blue jean, and reinvented khaki pants. The company designs and markets a wide collection of jeans, casual wear and related accessories for men, women, and children under the brands Levi's, Dockers, Signature by Levi Strauss & Co., and Denizen. Their brands are among the most celebrated names in apparel the world over.
Its products are sold in more than 110 countries worldwide through a combination of chain retailers, department stores, online sites, and a global footprint of approximately 26 countries around the world.
15. Nike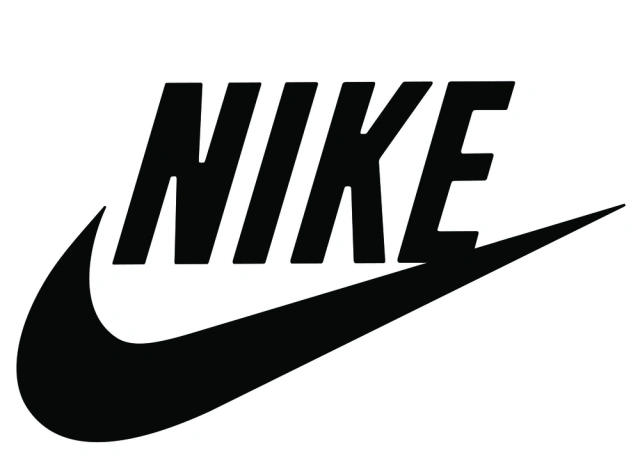 Ideal For: Sports Wear & Casual Wear
Nike is a popular US-based lifestyle brand that offers a wide selection of apparel, footwear and accessories for men, women and children in India and the world. It offers various premium quality, comfortable and durable sportswear and casual wear which vary in type and price.
When it comes to choosing a sportswear brand, Nike is one of the names that you don't have to think twice about. Their products are designed to inspire every athlete all over the world, with apparel and accessories for different kinds of indoor and outdoor activities like running, walking, training and different sports, from cricket to tennis to basketball. So, no matter what activity you enjoy, Nike's offerings in sportswear are surely the right choice for you.
Nike offers an array of sportswear and casual wear which are designed and manufactured using different technologies and features that provide comfort and stylish looks to the wearer. Their products are designed with fewer layers thereby making them fit perfectly and are breathable. Their range of clothing is also durable and provide lasting performance and is easy to maintain.
16. Pepe Jeans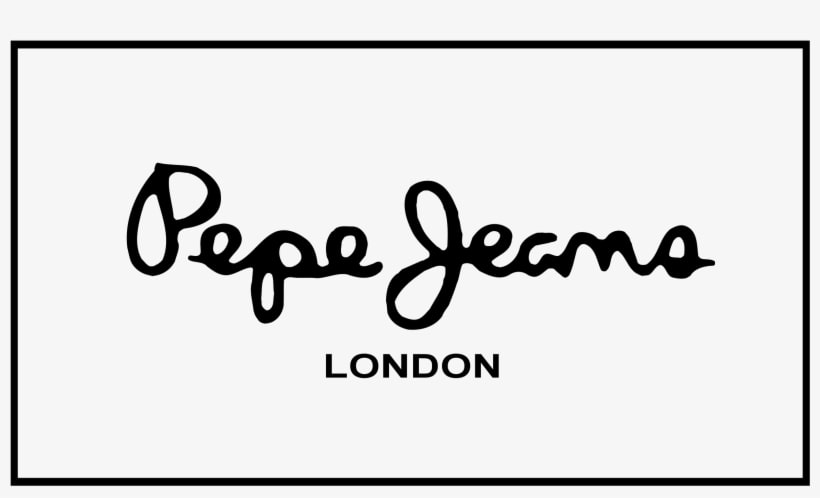 Ideal For: Casual Wear
Pepe Jeans has become one of the fastest-growing denim and casual-wear brands in the world with two main distribution channels, Retail and Wholesale. The London-based company was founded in 1973. It currently has a presence in at least 65 countries across 5 continents.
Pepe Jeans encompasses two global brands, namely Pepe Jeans London and Pepe Jeans Junior. The Pepe Jeans London brand offers a complete collection of men's and women's wear including accessories. These collections are created with an emphasis on quality in terms of fabrics, cut and finish, combining the attributes of high fashion with first-class prices and thus providing the appearance demanded by the market.
The collection ranges from fundamental basics to sophisticated cocktail dresses, and genuine leather jackets, without forgetting its specialist, the Denim offer.
On the other hand, the Pepe Jeans Junior brand offers a complete garment and accessories collection for boys and girls. The Pepe Jeans look is trendy and fresh, yet stylish and modern in every sense. These brands are complemented by other product categories such as Footwear, Eyewear or Stationery, thanks to the narrow collaboration with some licence partners.
17. PUMA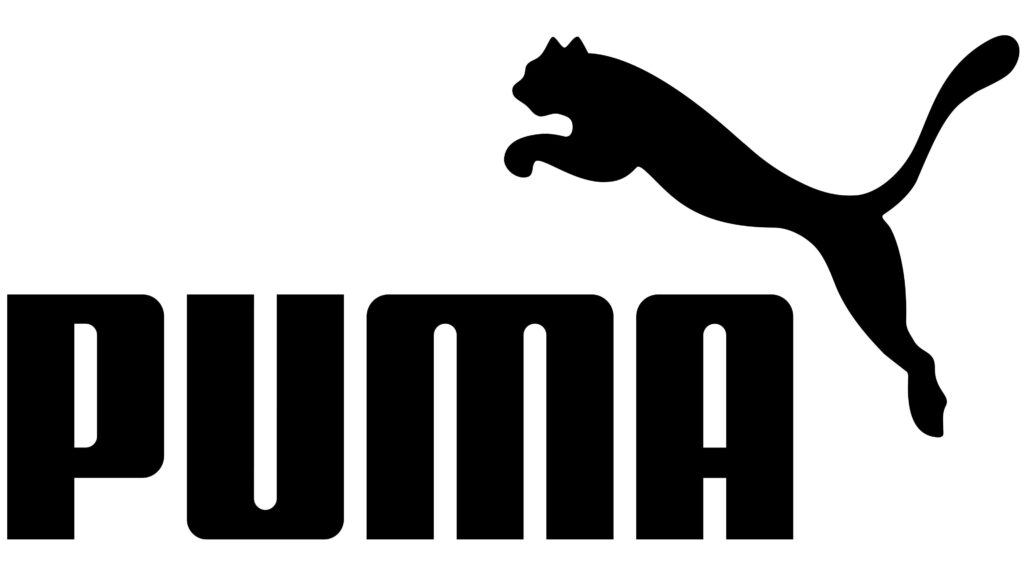 Ideal For: Sports Wear & Casual Wear
PUMA is a German-based sportswear brand that has also gained huge popularity in the international apparel industry across the globe. The company was founded in 1948 by the Dassler brothers from Germany. After the brothers split with each other, the other brother started his own shoe brand Adidas, which is another global sportswear brand.
The sports apparel and accessories brand PUMA offers a wide collection of clothing, footwear and sports and lifestyle accessories in the men's, women's and kid's segments.
From its beginnings, as a shoe factory for football boots to the supplier of successful athletes PUMA has proven time and time again how its innovations helped athletes to perform at their best. Today, PUMA is in head-and-neck competition with other popular sportswear brands like Adidas and Nike.
18. U.S. Polo Association

Ideal For: Semi-Formal Wear
U.S. Polo Association is the official brand of the United States Polo Association (USPA), the governing body for the sport of polo in the United States since 1890. The brand is managed by USPA Properties, Inc., a wholly-owned subsidiary of the U.S. Polo Association.
The well-known brand offers apparel for men, women and children as well as accessories, footwear, watches, luggage and home furnishings in more than 160 countries including India. It caters towards a more casual or outdoor look. The brand strives to capture the authenticity of the sport while embracing the genuine spirit known throughout the world as classic American style.
A lot of consumers confuse this brand with Polo-Sport by Ralph Lauren due to the similarities of their brand logos. You can find U.S. Polo branded clothing and accessories on Amazon, Flipkart, Myntra, and other online stores at affordable prices.
DESIGNER WEAR BRANDS FROM FAMOUS FASHION DESIGNERS IN INDIA
These lifestyle brands were launched by India's well-known as well as aspiring fashion designers.
19. Biba Fashion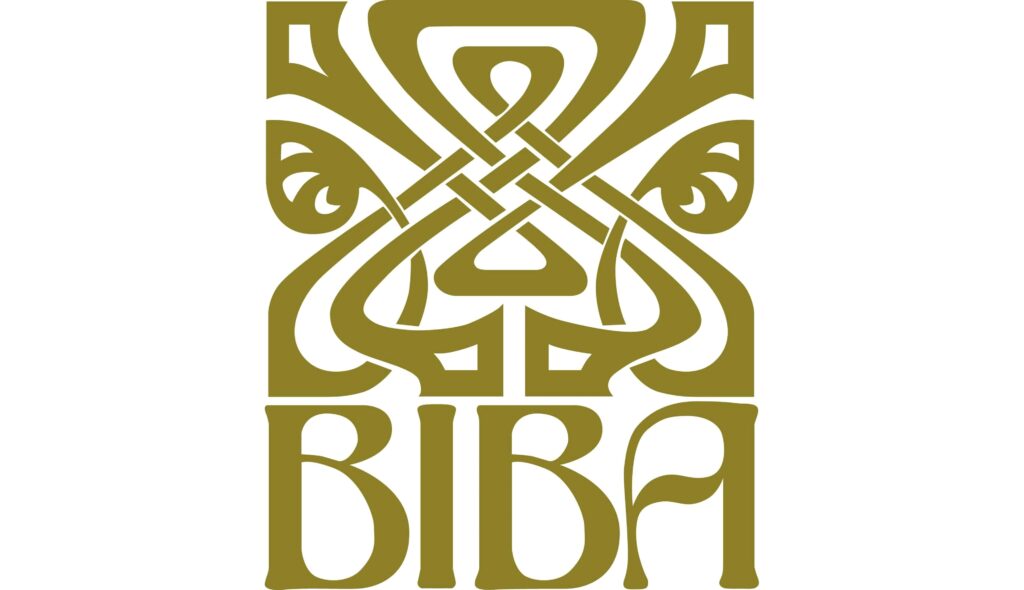 Ideal For: Women's Formal & Ethnic Wear
Biba Fashion is a premium clothing brand for women and girls founded in 1988 by Meena Bindra. Though the brand made a humble beginning, within no time, it grew to become one of India's top fashion-wear brands.
Biba is renowned for crafting an irresistible range of women's ethnic clothing like Salwar Kameez and Churidars etc., that feature traditional prints, patterns and colours from the heart of Indian culture. Also, its offerings in a mix-and-match range is quite popular with college-going girls and working women as it provides the best of traditions and modernity among women that want to take Indian tradition and fashion to a new level.
20. Mufti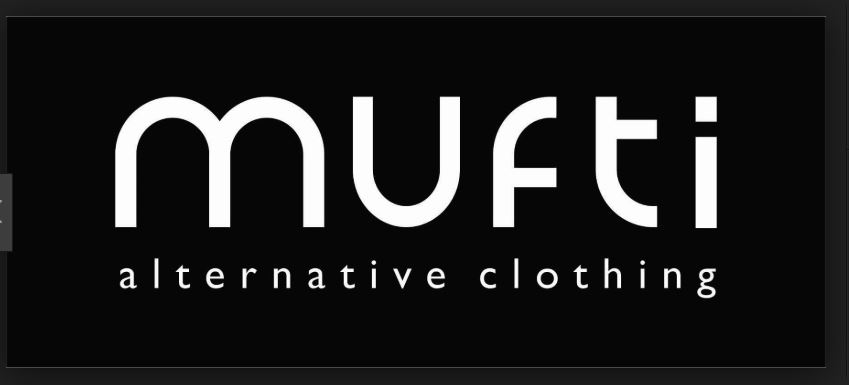 Ideal For: Men's Fashion Wear
Mufti is a popular men's clothing and fashion wear brand founded by Kamal Khushlani in 1998. He started the company with the aim to introduce distinctive clothing to the Indian audience.
Mufti offers a wide range of menswear, with shirts, pants, t-shirts, sweatshirts, sweaters, joggers, shorts, jackets, blazers, footwear, masks etc.
The brand has become successful in creating off-beat apparel and accessories line which was way different from other competitor brands. With time, Mufti has become synonymous with the millennials in a fashion which was embraced by not just teens and college-goers, but also by famed celebrities of the country.
Wrapping Up
These clothing brands have seen major success in the Indian market and have thus, grown their customer base as well.