Top 20
Top 20 E-Commerce Companies in India For Buying Products 
We are living in a world where technologies such as the Internet, computers, mobile phones, IoT (Internet of Things), etc., have become an integral part of our everyday lives. Even a large number of businesses today have gone online and are offering products and services via their e-Commerce websites. For instance, about two decades ago, people would go to physical stores to purchase merchandise and other products. But, as time has changed and new technologies were brought to us, millions of individuals now find it convenient to shop online from the comfort of their homes.
Top 20 E-commerce companies in India function in a similar way. The most popular of these are online shopping stores like Amazon, Flipkart, Myntra, Jabong, and several more that are entering the business. Not only there are online stores for clothes and lifestyle products, one can find all kinds of products as well as services on the Internet in the categories of movie tickets, travel and holiday bookings, hotel bookings, banking and finance, jobs, property, food, medicines, cosmetics, home appliances, home décor, bath and kitchen fittings, other products for all age-groups, and tools and accessories, and so on. Who knows, you might be reading this article and at the same time, you may also be doing some online shopping.
Also, read our other articles:
"Top 20 Watch Brands in India" [link to article]
"Top 20 Pharmaceutical Companies in India" [link to article]
"Top 20 Shoe Brands in India" [link to article]
Let us now take a look at the popular E-commerce companies or brands of India that have garnered masses of online customers.
20 Popular E-Commerce Companies of India that are Leading the Digital Industry
The e-Commerce companies that are listed (in alphabetical order) below have gained a huge customer base by offering a wide range of products and services on their websites and mobile apps which can be availed in a matter of minutes.
Note: At present, there are more than 16,000 e-commerce stores in India. Therefore, owing to the limitation of this article, we have picked twenty such online stores in different categories of business operations.
1. 1mg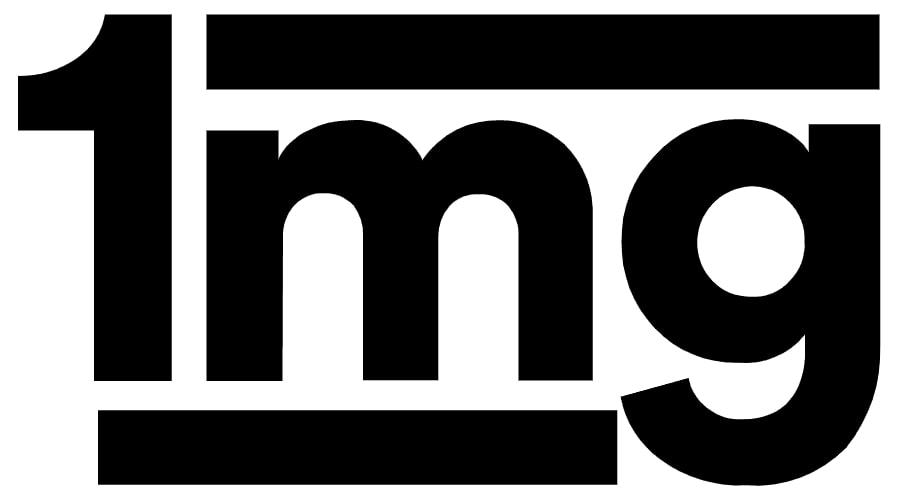 Type of Business: Online Pharmacy
1mg, now known as Tata 1mg, is an Indian online pharmacy with a wide range of prescription and over-the-counter (OTC) medicines. It also provides services including online consultations, lab tests, and medical information, as well as products like fitness, nutrition, supplements, healthcare devices, personal care, Ayurveda products, homeopathy items, etc.
The e-Commerce company was founded in 2015 with headquarters located in Gurugram, Haryana. The company makes healthcare accessible, understandable, and affordable for its customers. Not only is the website (and mobile app) a platform to purchase medicine and other healthcare products, but it also acts as a portal to find information about the medication that doctors prescribe them to better understand what they are taking.
2. 99acres.com

Type of Business: Buy/Sell/Rent Real Estate
99acres.com is a real estate company that was founded in 2005 by Infoedge Group and its headquarter is located in Noida, Uttar Pradesh. The e-Commerce company specializes in the real estate marketplace. At present, the company property listings span 600+ cities in India.
99acres.com property portal deals with every aspect of the consumers' needs in the real estate industry. It is an online platform where customers, vendors, and dealers/agents can trade knowledge about real estate properties fastly, virtually, and inexpensively. At 99acres.com, you can promote a property, search for a property, search via properties, build your property microsite, and maintain yourself revised with the most delinquent news and trends creating headlines in the realty sector.
3. AJIO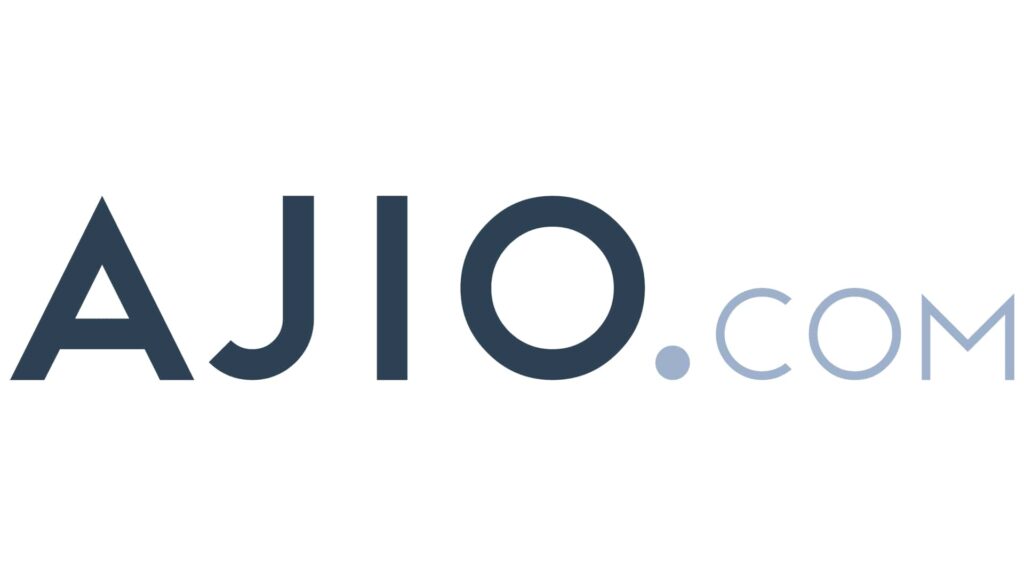 Type of Business: Lifestyle & Accessories
AJIO is an e-Commerce store for fashion, lifestyle, and home from India and across the globe and is part of Reliance Retail's digital/e-Commerce initiative. It's an online store similar to Myntra that has earned the trust and loyalty of customers over time. In addition to supplying exclusive international labels, AJIO also owns the in-house designer brand AJIO OWN.
AJIO features over 8 lakh merchandise from more than 3,500 fashion and lifestyle brands to ensure you look bang on style. It offers a wide range of trendiest, freshest, and most unique styles from across India and the world.
4. Amazon.in

Type of Business: Lifestyle & Accessories
Since its inception in India in 2010, the e-Commerce site Amazon has grown to become one of the most popular online business websites in India's digital space. In addition to selling a wide category of products via its website and mobile app, Amazon is also a technology company that focuses on cloud computing, digital streaming, and artificial intelligence.
The company has expanded its business scope from being an online marketplace to making a multitude of products. Amazon owns many subsidiaries including Amazon Web Services (cloud computing), Zoox (autonomous vehicles), Kuiper Systems (satellite Internet), and Amazon Lab126 (computer hardware R&D center). Its different associates contain Ring, Twitch, IMDb, and Entire Foods Market.
5. BigBasket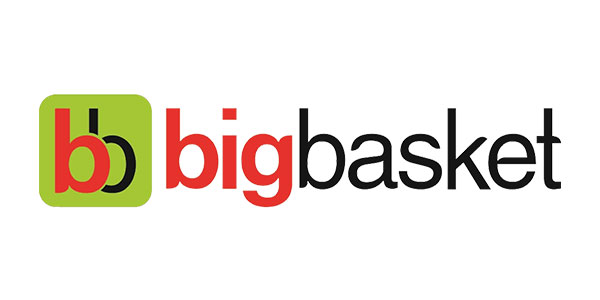 Type of Business: Grocery & Household Items
BigBasket (often branded as BigBasket or 'bb') is an online food and grocery store in India that delivers personal and household needs right to the customer's doorstep. The company was founded in 2011 with headquarters located in Bengaluru, Karnataka. BigBasket partnered with SnapBizz, a retail technology company to automate the supply chain and stock managing for regional grocery marts.
The e-Commerce store provides all kinds of commodities and food items like fruits and vegetables, foodgrains, cooking oil, dairy, bakery, snacks, beverages, meat, herbs, and seasoning, as well as products for baby care, hygiene, household, garden, pets, etc. The online store has partnered with several popular Indian and international consumer brands, a few of which include Amul, Nescafe, MTR, RED BULL, elite cake, Pediasure, Yummiez, Yera, Yakult, Britannia, Wow Momo, Fortune, Haldirams, Ferrero, Lays, Patanjali, McCain, quality walls, Cadbury Dairy Milk, Pedigree, and more.
BigBasket has a presence in more than 30 locations comprising urban, semi-urban as well as rural regions of India.
6. BookMyShow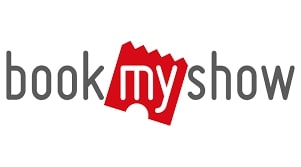 Type of Business: Online Ticketing Aggregator
BookMyShow is the most popular online ticketing vendor in India. Through their website and mobile app, people can purchase tickets for various entertainment, such as movies, events, plays, sports, activities, and places of interest, as well as sell fan merchandise. The online ticketing company was launched in India in 2007
As a result of its success, BookMyShow has created subsidiaries in countries like Indonesia, Singapore, the UAE, Sri Lanka, and the West Indies. In India, the company has a presence in more than 650 cities and towns.
7. CarTrade

Type of Business: Buy/Sell Auto-mobile
Cartrade.com is an online automotive classifieds marketplace with the company headquarters located in Mumbai, Maharashtra. CarTrade was founded in 2010. Through their services, a person can buy or sell new as well as used auto-mobile (two, three, or four wheels). It has a physical presence with a network of over 4,000 dealers across 80 cities in India.
CarTrade works as a platform for business-to-business (B2B) and business-to-consumer (B2C) processes. The benefit is split into two sets – CarTrade.com, the B2C portal where users can buy and sell new and used cars, and CarTradeExchange.com, the B2B agent outlet which permits dealers to control their online auctions and deals.
The company also owns other vehicle trading platforms such as CarWale, BikeWale, CarTradeExchange, and AutoBiz, the omnichannel marketplace Shriram Automall and the vehicle inspection company Adroit Inspection, respectively.
8. FirstCry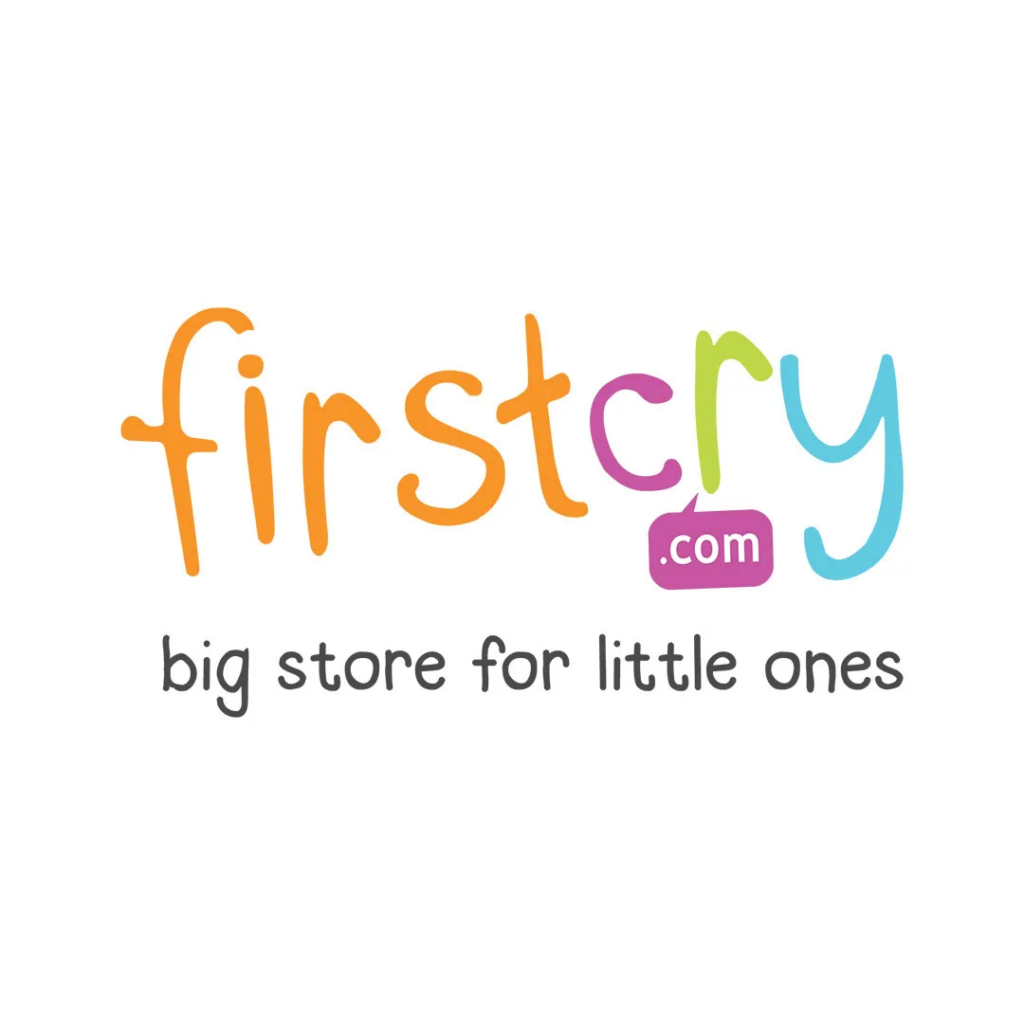 Type of Business: Baby Products Retail
FirstCry is India's most prominent e-Commerce portal specializing in products for babies and children up to early adolescence, with over 400 locations across the country, including Mumbai, Bengaluru, Hyderabad, Chennai, Kolkata, and other major cities. Owned by the Mahindra Venture, FirstCry is the biggest children's goods e-Commerce site in India and now has stores across the country.
Anything a parent could imagine needing for their little ones can be found on the online platform. Its categories include apparel, toys, books, feeding and nursing items, as well as mother and maternity products. More than 2,00,000 products from over 5,000 manufacturers are listed on their website as of 2021.
9. Flipkart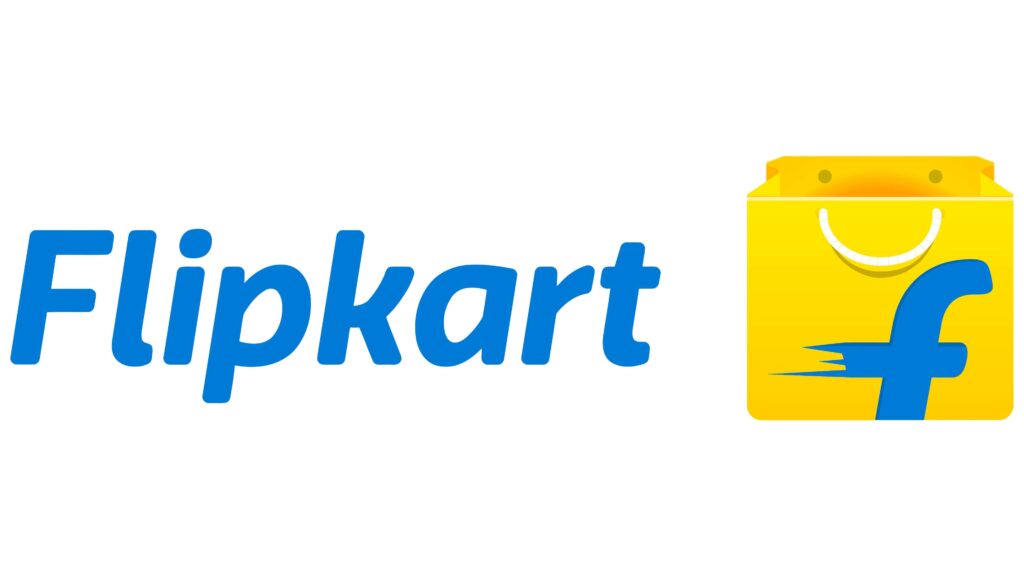 Type of Business: Lifestyle & Accessories
Founded in 2007, Flipkart is a privately hosted e-Commerce platform specializing in online retail, fashion e-commerce, mobile phones, etc. Flipkart is now owned by Walmart Inc. Flipkart is most prevalent amongst its clients for its interests in the electronics variety. Yet, it also stores a wide assortment of products, including TVs and devices, fashion, furniture, sports, readers, and many more.
Flipkart is understood for its big billion days, during which it presents huge discounts on products from all classes. It has a strong online presence and is considered the best e-Commerce platform in the Indian market by many Indian consumers and third-party sellers. Flipkart now owns e-Commerce stores such as Myntra, Jabong, etc.
10. IndiaMART

Type of Business: Lifestyle & Accessories
IndiaMART is a well-known B2B (Business To Business) and B2C (Business To Consumer) medium for Indian businesses. It facilitates the connection between manufacturers/suppliers and customers. Today, IndiaMART has about 60 percent market percentage of the online B2B classifieds sector in India.
IndiaMART joins factories, suppliers, and exporters, permitting them to advance and reveal their products to one another through the platform. Protecting just about anything you can imagine, IndiaMART has categories including building and construction, industrial machinery, clothing, electronics, and even chemicals, paints, and solvents, to name just a rare.
Manufacturers, suppliers, and exporters can list their products on IndiaMART's website, and customers can contact them directly via e-mail or phone. Currently, it holds a 60% market share in India's online B2B classifieds sector.
11. Justdial

Type of Business: Online Search & Order Services
Justdial was founded in the year 1996 and its headquarter is located in Mumbai, Maharashtra. It is one of the most widely used e-commerce companies in India. Its offices are located in all major Indian cities. The Company presents its benefits across different outlets, such as voice, web, mobile Internet, and mobile apps.
Justdial also offers an array of search plus services, including ordering food online, booking a doctor's appointment online, booking movie tickets online, booking a cab/flight/bus online, ordering groceries online, scheduling a laundry pick-up online, and preparing a courier pick-up online, among others.
12. LimeRoad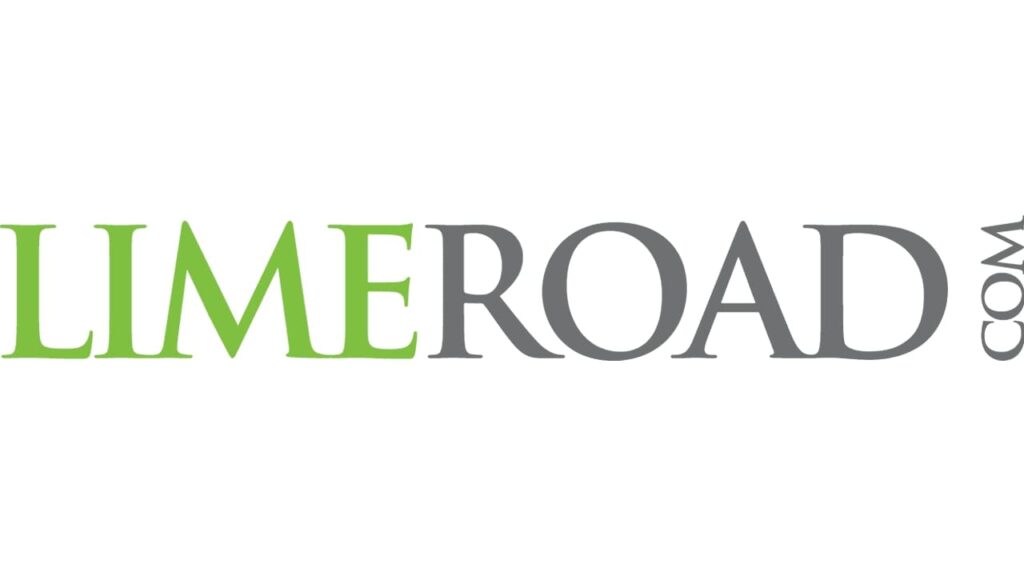 Type of Business: Lifestyle & Accessories
Limeroad, which began as a women's fashion marketplace, has now become one of India's popular fashion and apparel e-Commerce stores. In 2015, it acquired the Coolest Start-up of the Year Award. Customers can also utilize merchandise from their portal to build their style on a virtual scrapbook and make money from the scrapbook they create.
Limeroad was launched in 2012 and is now owned by A. M. Marketplaces Pvt Ltd., with the company headquarters located in Gurugram, Haryana. The online platform also partnered with the Madhya Pradesh Government's M.P. Laghu Udyog Nigam (MPLUN) to facilitate handloom and handicraft outcomes online in India.
13. MakeMyTrip

Type of Business: Travel & Holiday Booking
MakeMyTrip, founded in 2000, is one of India's oldest and most well-known online travel and hospitality booking platforms. The company's headquarter is found in Gurugram, Haryana. The e-Commerce platform offers excellent deals, reasonable airfares, domestic and international holiday trips, hotel reservations, rail and bus tickets, special discounts, and a hassle-free online booking experience to consumers.
It has 14 company-owned expedition stores in 14 cities, over 30 franchisee-owned expedition stores in 28 cities, and counters in four primary airports in India. MakeMyTrip has also numerous international offices in New York, Kuala Lumpur, Bangkok, and Dubai.
14. Myntra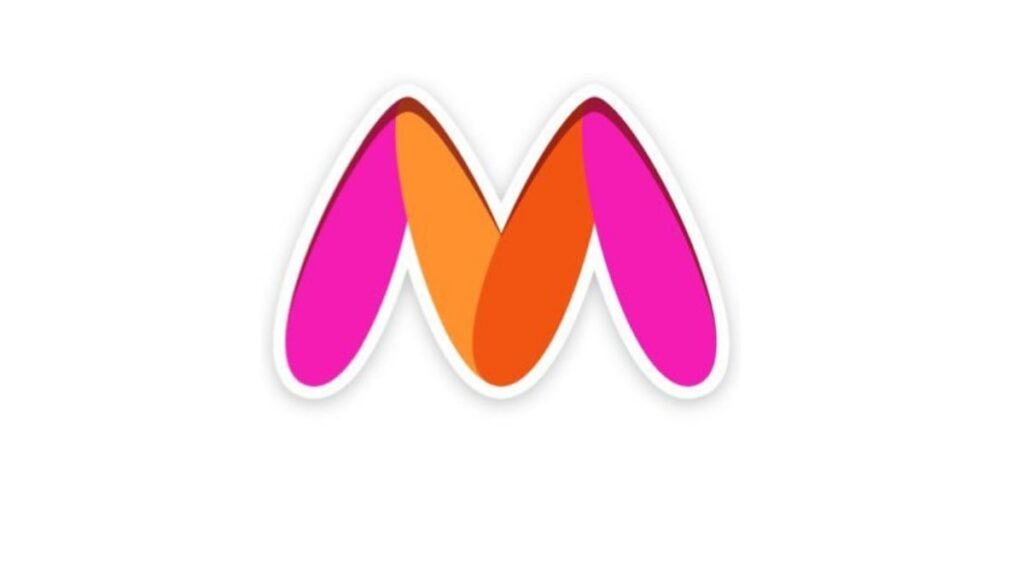 Type of Business: Lifestyle & Accessories
Myntra, now acquired by Flipkart, started as a marketplace to buy personalized gift items. Launched out in India in 2007, Myntra has gone on to become one of the premier fashion, home, and lifestyle e-commerce sites in the country. As a fashion retailer, Myntra stocks a range of goods from a wide variety of international and local brands, covering menswear, women's wear, kids' wear, and home.
By 2012, Myntra had counted 350 Foreign and Indian labels in its outlet, and the number has persisted to increase year after year. Today, Myntra is a famous online style and lifestyle e-commerce firm in India for men, women, and kids.
15. Netmeds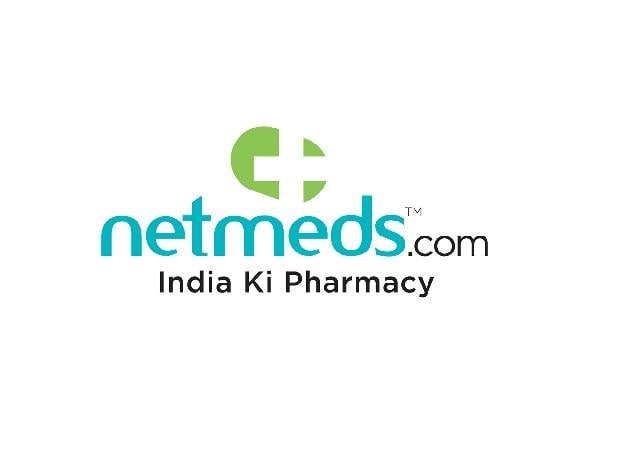 Type of Business: Online Pharmacy
Netmeds is an online pharmacy and healthcare products and services e-Commerce platform that was founded in 2010 with the company headquarters located in Chennai, Tamil Nadu. The company is now owned by Reliance Industries.
Netmeds specializes in a wide range of medicinal and healthcare products and services that fulfill the daily essential needs of consumers. These products mainly include high-quality prescription medicines, over-the-counter (OTC) pharmaceuticals, general health care products, Ayurvedic medicines, homeopathic medicines, etc. The company has delivery facilities across India.
16. Paytm

Type of Business: Digital Payments and Financial Services
Paytm is an Indian e-Commerce platform that was founded in 2010 and headquartered in Noida, Uttar Pradesh. The company is now owned by One97 Communications. Paytm, which stands for "pay through mobile", started its digital business operations in India by offering services including mobile recharge, adding bill payment, money transfer, and e-Commerce, with products similar to businesses such as Flipkart, Amazon, Snapdeal, etc.
The company further provided ticketing services and online shopping. Paytm even established movie ticket booking by partnering with Cinépolis in the year 2016.
17. Snapdeal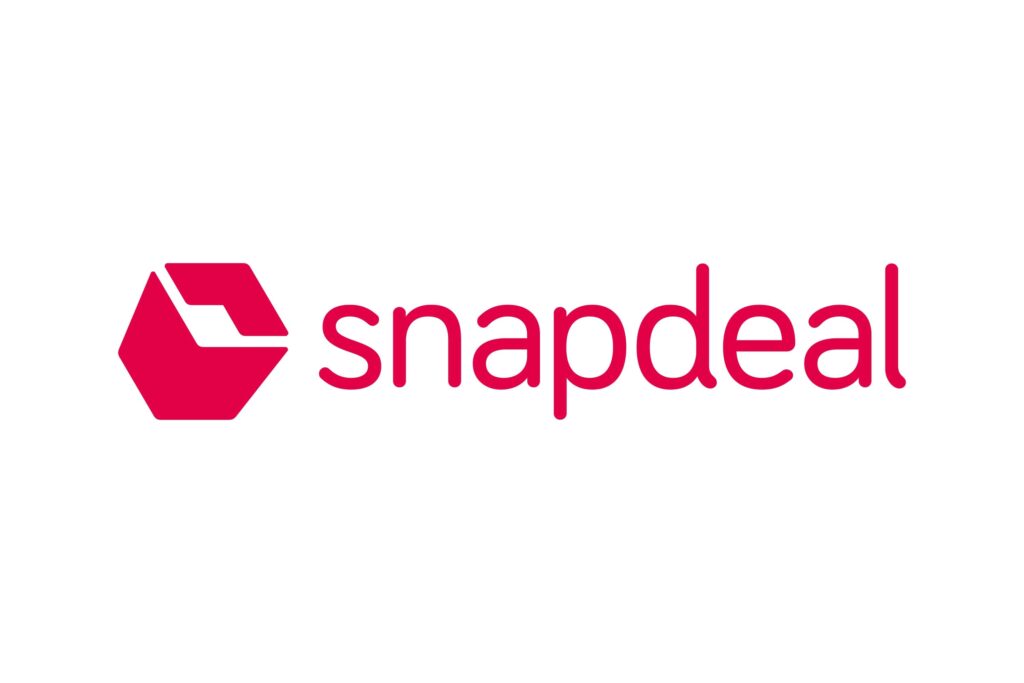 Type of Business: Lifestyle & Accessories
Snapdeal, founded in 2010, is making its way to becoming one of the top e-Commerce platforms in India. Snapdeal has fantastic bargains on various categories of products, such as electronics, clothing, kitchenware, etc. Snapdeal is an online type shopping venue that has garnered much engagement from consumers and investors also. That is why Snapdeal has a presence in more than 3,700 cities and towns across India.
While the most extensive category shopped from Snapdeal is electronics, the online mart also shows other creation categories, including house and kitchen, style, playthings, looks, fitness, books, and many more.
18. Sulekha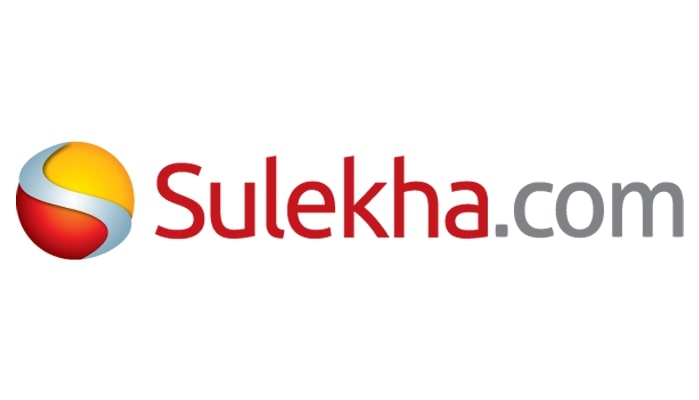 Type of Business: Expert Services Provider (B2C)
Sulekha is an online platform offering local service businesses that are matched between consumers and service professionals in India. The company was founded in 2007 and its headquarter is located in Chennai, Tamil Nadu. The digital platform caters to more than 200 categories of services including Home, Life,, and Self, with the help of technology and domain intelligence.
The company understands the needs of the users in detail and matches that to the verified service professionals who are profiled. The benefit is free to use for customers and service experts pay the medium for implementation in the state of confirmed, compared service demands.
19. Yatra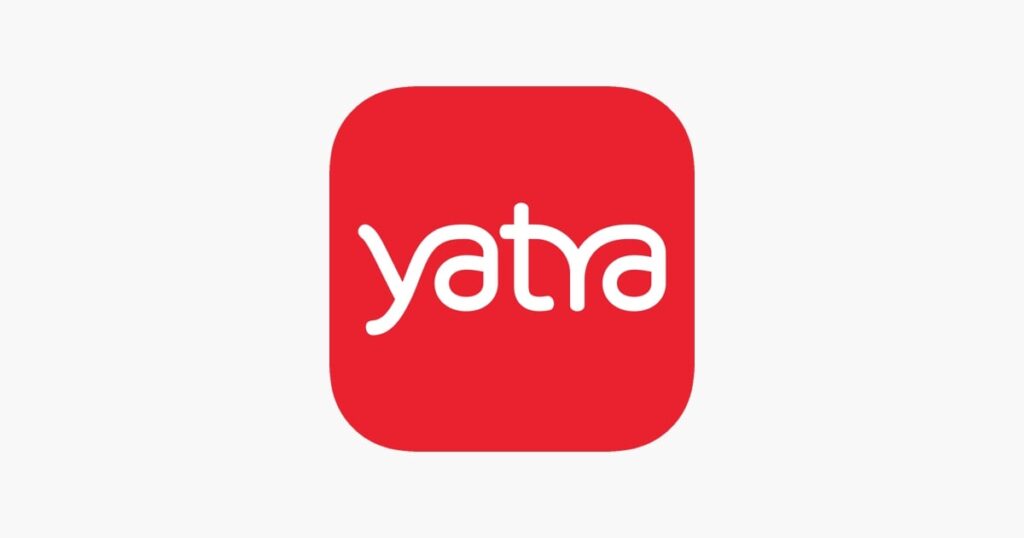 Type of Business: Travel & Holiday Booking Agency
Yatra.com is one of the popular online travel search and booking agencies in India. The e-Commerce platform was founded in 2006 with the company headquarters located in Gurugram, Haryana. On their website, you can find and book flights, hotels, trains, buses, cruises, and holiday packages. It also allows customers to tailor one's trip from end to end by scouring suitable flights and making their flight bookings before proceeding with their hotel bookings.
Yatra also collaborates with other companies like Oyo Rooms, Airbnb, and EaseMyTrip to boost the tourism sector of India. It also has acquired several more companies operating in the travel and hospitality industry to broaden its business operations in India.
20. Zomato

Type of Business: Online Food Delivery
Zomato is a multinational restaurant aggregator and food delivery company in India. It was founded in 2008 with the company headquarters located in Gurugram, Haryana. Zomato was initially launched as FoodieBay, and later, the company name was changed to Zomato in 2010. Zomato started its food delivery service in India in 2015, initially partnering with companies such as Delhivery and Grab to fulfill deliveries from restaurants that did not have their delivery service.
Zomato delivers statements, menus, and user inspections of cafes as well as food delivery choices from associate restaurants in select cities. As of 2019, the service is available in 24 countries and more than 10,000 cities worldwide.
Wrapping Up
The e-Commerce industry is over a billion dollar market and also, the fastest growing industry in India and worldwide. Today, using the Internet and a mobile phone or a desktop/laptop computer, anybody can quickly shop online on these popular e-Commerce stores.
This flourishing business model is also opening opportunities for more companies to enter the digital industry and sell their products and services to a larger section of customers, thereby making more profit.