Top 20
Top 20 Best Watch Brands in India to Get Your Hands On
Watches, for some individuals, can often mean a lot more than just having a timepiece strapped to their wrist. Besides telling the time, watches are also used by many as a status quo that reflects their personality and taste in such wearable accessories.
The top watch brands in India for men and women can range from being simplistic and affordable to flaunting luxury watches. Nonetheless, there is always something, or to speak, a choice, out there for everyone! So, no matter what your taste in watches or even budget is, or whether you are a professional, an entrepreneur, or a home-maker, this is one very handy accessory you will not regret purchasing.
Today, watches may have become a classic fashion and people don't mind buying them. These watches are sleek, stylish, and functional. Branded watches are exceptionally popular in India as well as globally, and they tend to come with their own cool factor and status symbol. Each watch brand nearly has its very own particular character and will in general say a great deal regarding its wearer!
Thus, moving on, we're going to share with you a list of some of the popular brands of wristwatches for men and women of any age group.
Top 20 Watch Brands for Men & Women in India
Here is a list (in alphabetical order) of the top 20 watch brands in India ranging from budget-friendly to most expensive and luxurious, and that have garnered attention and taste in both the youths and adults.
1. Apple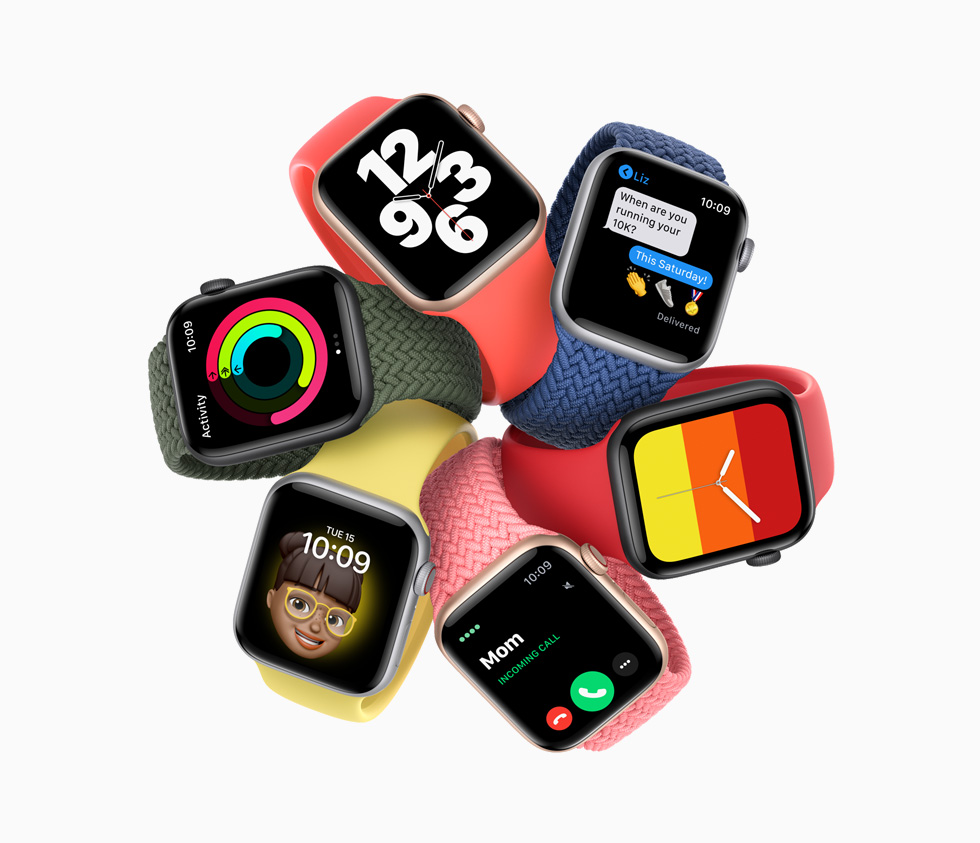 Apple, the maker of computers, laptops, tablets and mobile phones, has now jumped into making watches. Their touch-input wristwatch is undeniably a favourite among techies as well as folks that simply like to wear an internet-connected smartwatch, which can be easily synced with their iPhones and Macbooks for convenience. So, it's more than just a fashion accessory and a timepiece.
Apple watches are one of the best smartwatches in the market, mainly because of their product quality and visually appealing design of both hardware and software applications. Although Apple products, including their smartwatch, are sold at higher prices, the amount of utility it provides when compared to a regular watch is unmatched. For instance, the Apple smartwatch allows its wearer to track his/her workouts, health, life goals, calendar, receive and make phone calls, etc. You can even leave your iPhone at home when you go out for your morning jog/run/walk or when you need to run errands by using the cellular-GPS option built into the smartwatch.
Alternatively, if you are an Android phone user and are looking for an equivalent, there are a few options, like Samsung smartwatches, Fitbit smartwatches and many more.
2. Armani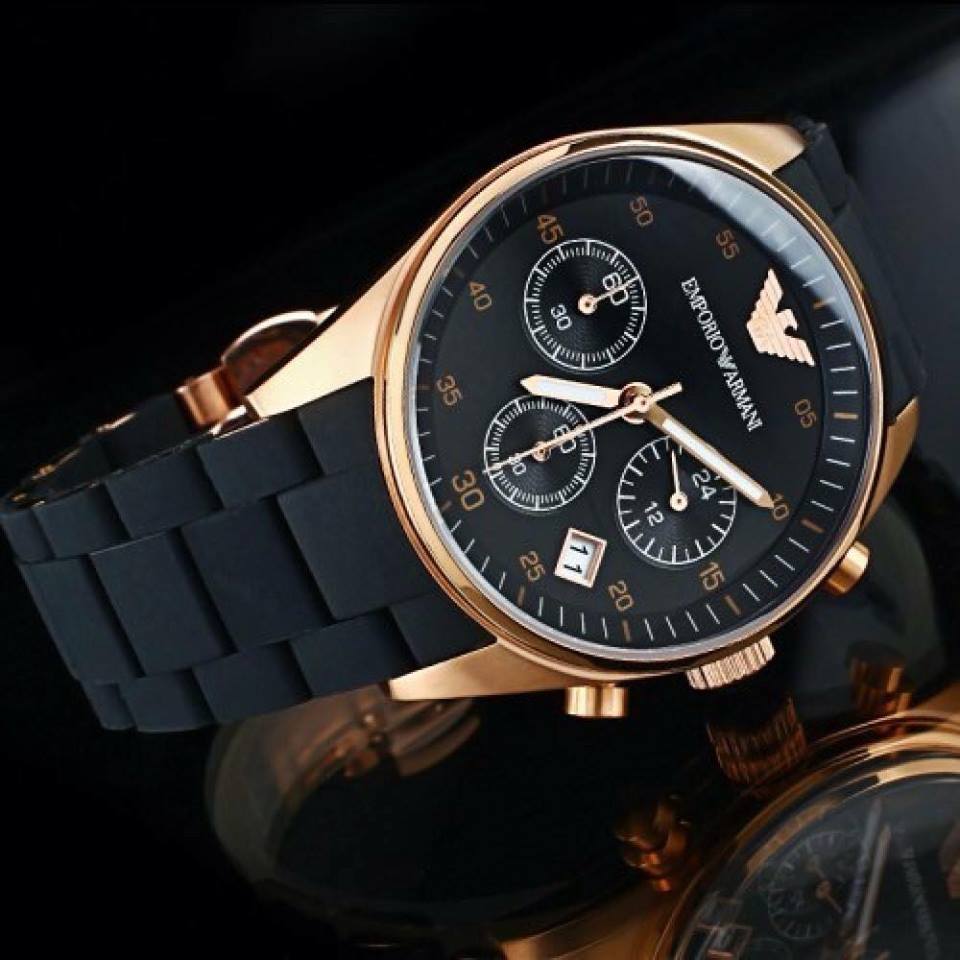 Armani is an Italian brand that produces luxury and expensive watches for men and women globally. The company makes their brand of watches with a unique and premium design while looking stylish at the same time. Their latest models of Armani watches were launched for men's and women's categories, which include Townsman, Men's Dean Chronograph, women's Carlie Mini, and many more.
3. Cartier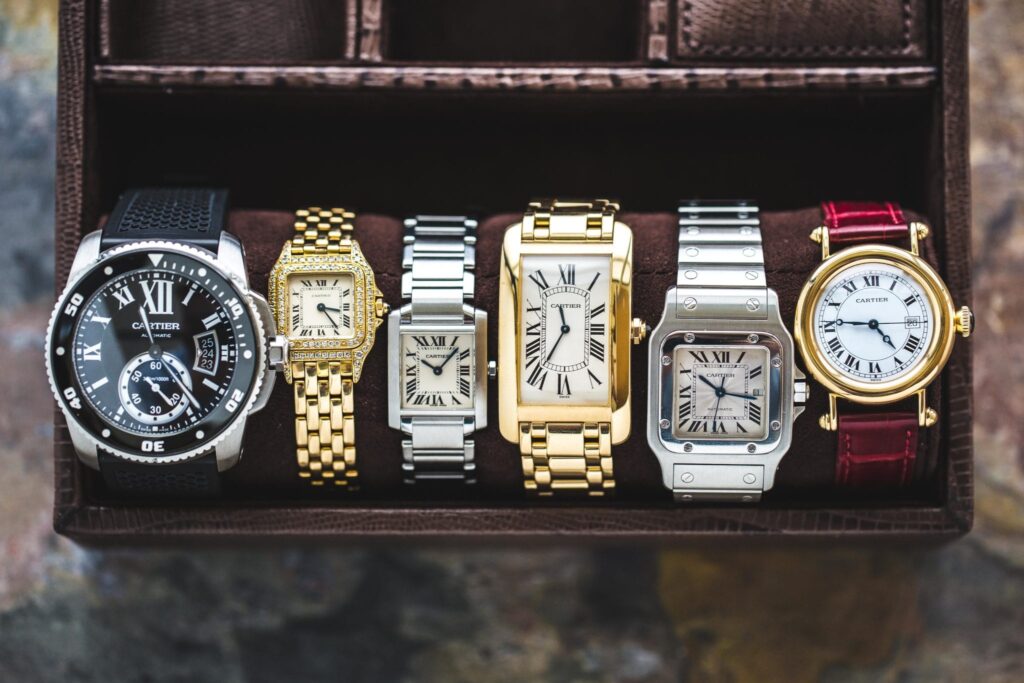 Cartier brands of watches are among the ones that are listed as luxury, expensive and a status symbol. This watch brand is reminiscent of old and wealthy estates. With a Cartier watch is quite like making a jewellery and style investment, in one go. Their watches are like a piece of wearable jewellery that you can carry with you wherever you go. Timeless and elegant, the Cartier brand of watches for men and women says all the right things about its wearer and is probably why the brand makes it to the list of the best watch brands in India.
One can wear a Cartier watch with the best of their wardrobe, no matter what the occasion is. Be it for work, a brunch with friends or just having a casual hangout, keeping things classy, elegant and elevated with a Cartier brand of watch is a statement in itself.
4. Casio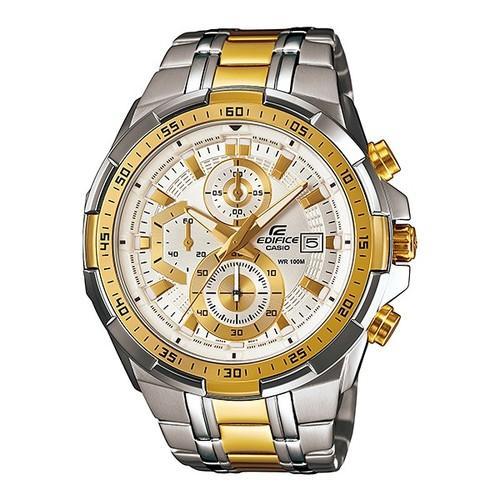 Casio is a Japan-based watch brand and also a very popular one in India. The company produces watches that are affordable, stylish, trendy, high quality, and designed with innovation and modern technology. Casio watches brand has made a denotable impact on the Indian market. This is a company that has won many hearts on its journey to becoming one of the best watch brands in India!
Casio's latest launch is one of the best vintage-design watches and has truly caught the collective imagination of the youth of India. Casio's vintage launch has been a hit with the audience, particularly considering its very reasonable cost range and the models in various categories.
5. Citizen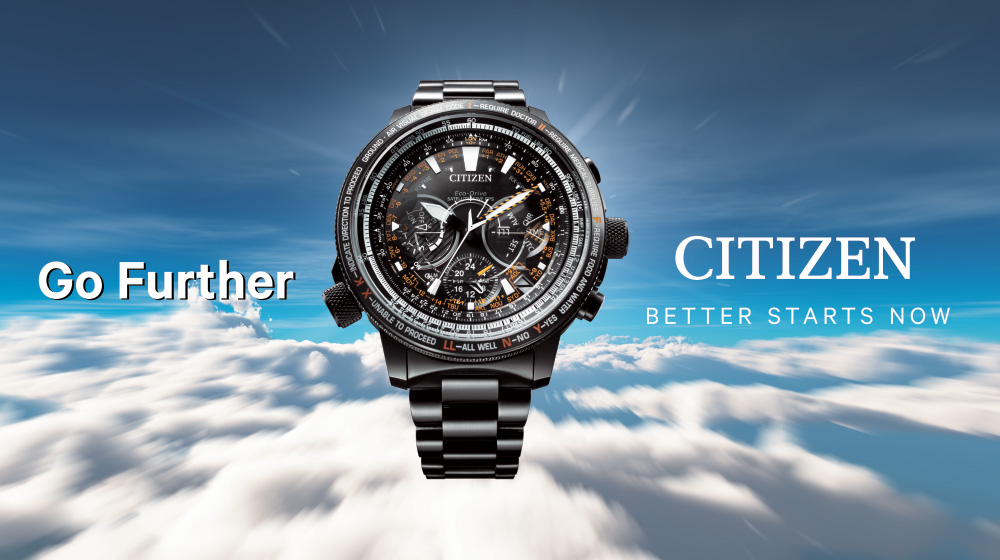 Citizen brand of watches in India is another popular name from the Japan-based company, Citizen Watch Co. Ltd. The brand offers a wide range of analogue wrist watches for men and women in formal, semi-formal, and casual wear.
Their watches are made with a unique design that is captivating, brings a premium look and feel and is affordable.
6. Daniel Wellington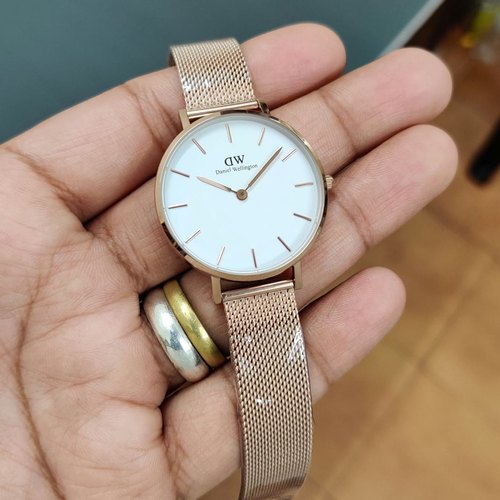 Daniel Wellington is one of the most incredible watch brands in India. Classy and chic are the best words to describe the brand.
It is also one of the most popular watch brands in India. Daniel Wellington is available in various online fashion stores and is purchased by many people across the nation. Daniel Wellington's allure lies in its rich plan and adaptable style.
7. Diesel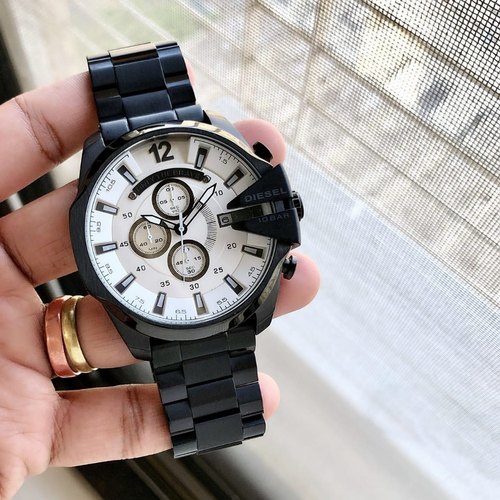 Diesel is a popular name among the best watch brands in India. They offer a range of models that you can actually pick as your favourite casual watch from this brand, or simply get yourself the latest sports watches. Diesel brand of watches is perfect for teenagers, especially those young people who love to go out on adventures. One can easily choose from a variety of watches in peppy colours, modern design, and a trendy look.
8. Fastrack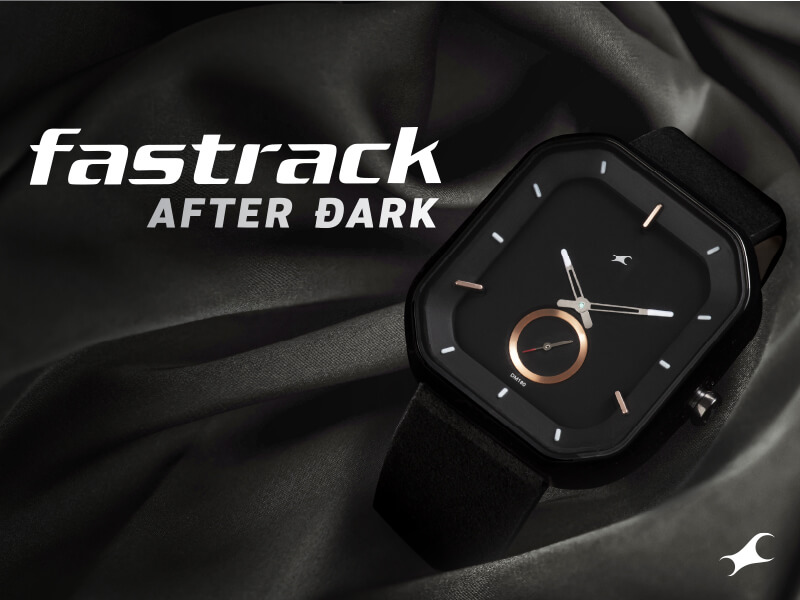 Fastrack is a very popular watch brand from the Titan Company. This brand of watches is mainly focused on the younger generations of men and women, giving a more casual and sporty character with a premium look and feel, and affordable.
9. Fossil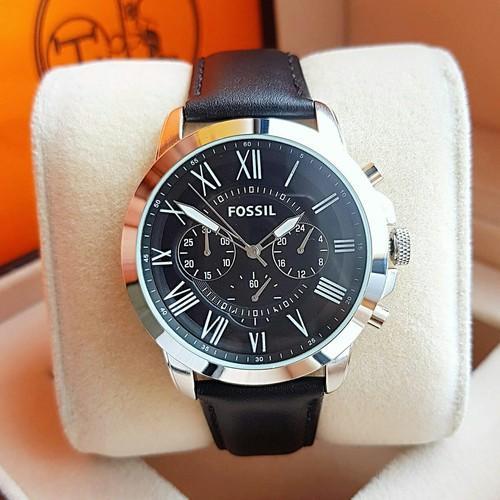 With regards to the best watch brands in India, hardly anyone can close to Fossil. Fossil brand of watches not only look cool on the wearer but gives a trendy and premium look and feel as well. Though not being a luxury brand, their watches are also not as cheap or low-cost as their competitors. A cool, premium and high-end choice for many with a wide range of stunning models for both men and women, Fossil most certainly features among the top watch brands in India.
Fossil's simple rounded face watches and their new digital, smartwatch, and hybrid smartwatch models are minimal, versatile and striking. Their watches are just what you need to take your everyday style to the next level. As one of the best watch brands in India, Fossil has accumulated hip brand ambassadors who are loved by the audiences for their youthful exuberance and revolutionary style.
10. Maxima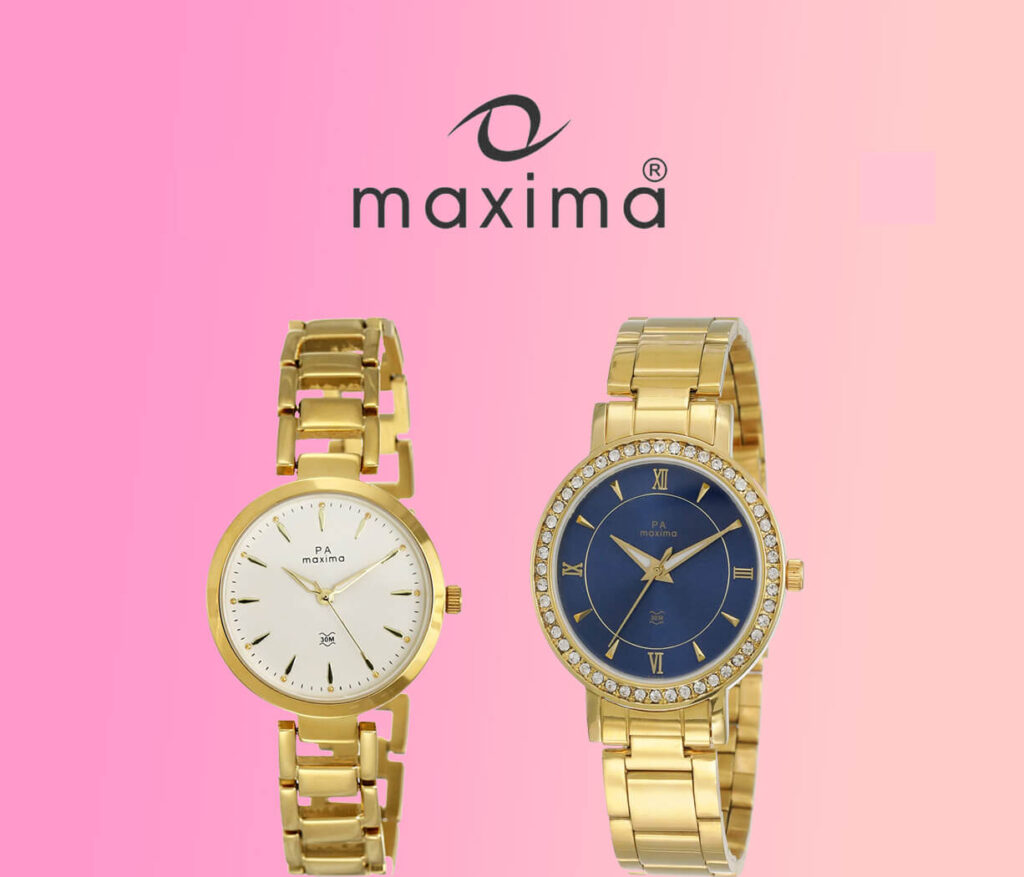 Maxima watches are manufactured under the PA Time Industries banner. This watch brand has carved its niche in activewear watches and Ana-Digi sports watches among the youths. The casual and sports watches by Maxima are among those that are highly trusted in India. The company offers a wide range of sports watch, divers watches, adventure watches, and a section of ethnic timepieces.
11. OMEGA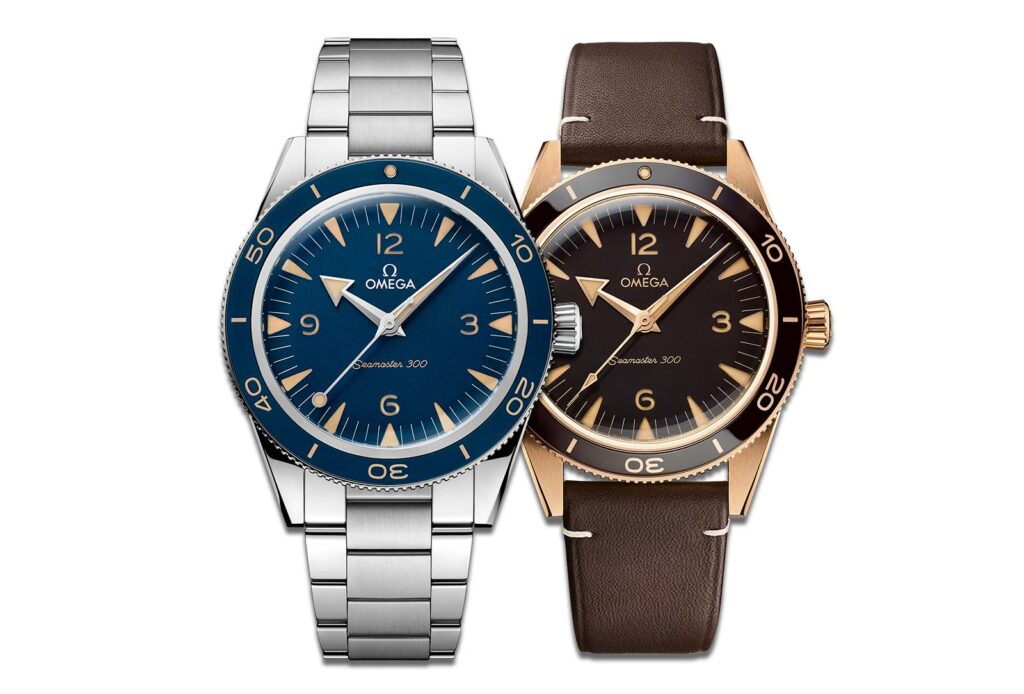 OMEGA is a Swiss brand of premium and luxury watches for men and women in India. The brand offers a wide range of watches that are built with high-end quality and bring an appealing style and design to all of their product models. OMEGA is among the top watch brands in India and the company has been in the market for several decades. So, if you are looking for a watch that closely represents your style and legacy with a touch of modern design, this brand makes the perfect fit for all of these characteristics to add to your personality.
OMEGA has also launched its new series of eco-friendly watches for men and women. You can look forward to their new launches of OMEGA Seamaster Aqua Terra, OMEGA Seamaster Diver, and more.
12. Raga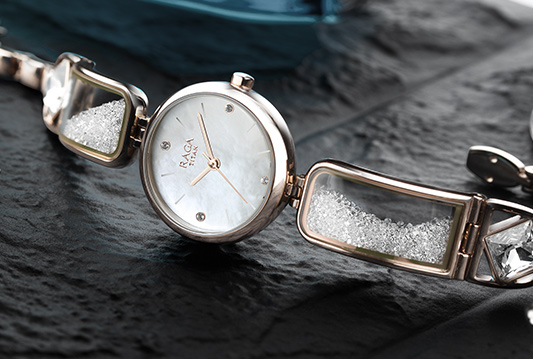 Raga brand of watches is built and catered exclusively for women. The striking design and feel of this brand speak to the young and vibrant women of today through its unique aesthetic characteristics.
This brand of watch caters to the needs of the modern woman and is made for different occasions. Their watches also are a great amalgam of functionality and beauty.
13. Rolex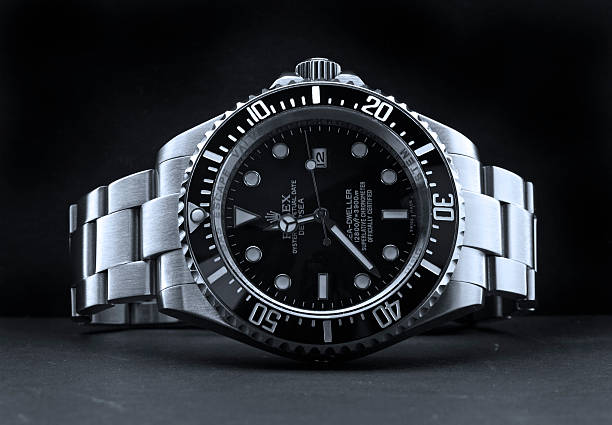 Rolex is one of the most coveted Swiss luxury watch brands all over the world. A Rolex brand of watch speaks for itself as a style statement and status symbol. Their watches are engrossed with precious metals for the case and embedded with gemstones and absolute precision in every model of watches the company produces.
This luxury watch brand is well-known for its exorbitant prices and is worn by few people. Wearing a Rolex watch is like having a flex on your success and social stature, so the brand is not interested in being accessible to the common masses.
Rolex in the luxury category is certainly one of the most popular and best watch brands not only in India but around the world. The brand doesn't need an ambassador or big name celebrity to endorse its appeal. The company's expensive watches with intricate detailing are the showstoppers.
14. Sonata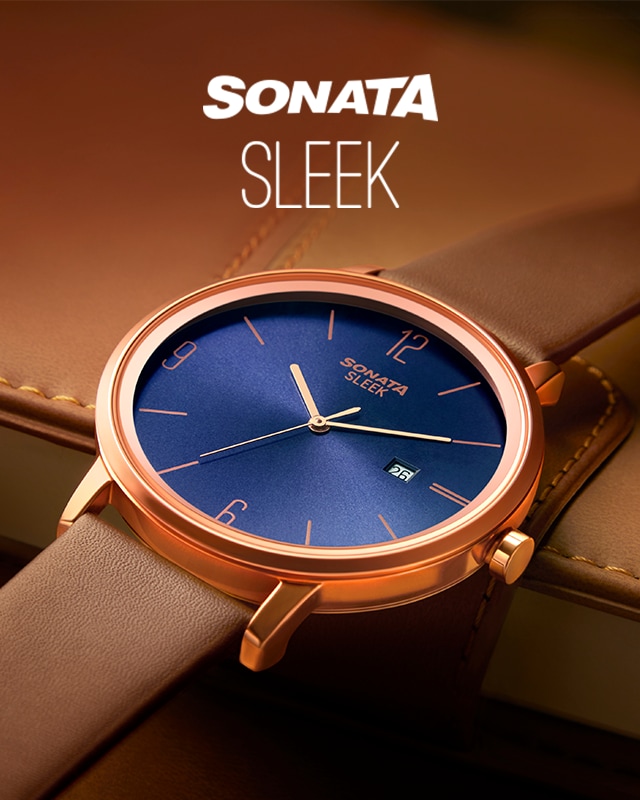 Sonata is a popular watch brand in India from the Titan Company. Their watches for men and women are counted among the most trusted watch brands in India. You can easily find more than a hundred watches that offer premium design, build quality, and are excellent for everyday use.
Their watches are also durable and look good even with a formal dress. Sonata brand also has garnered a marketplace for young customers. Their watches are affordable and can be worn for any occasion.
15. Swatch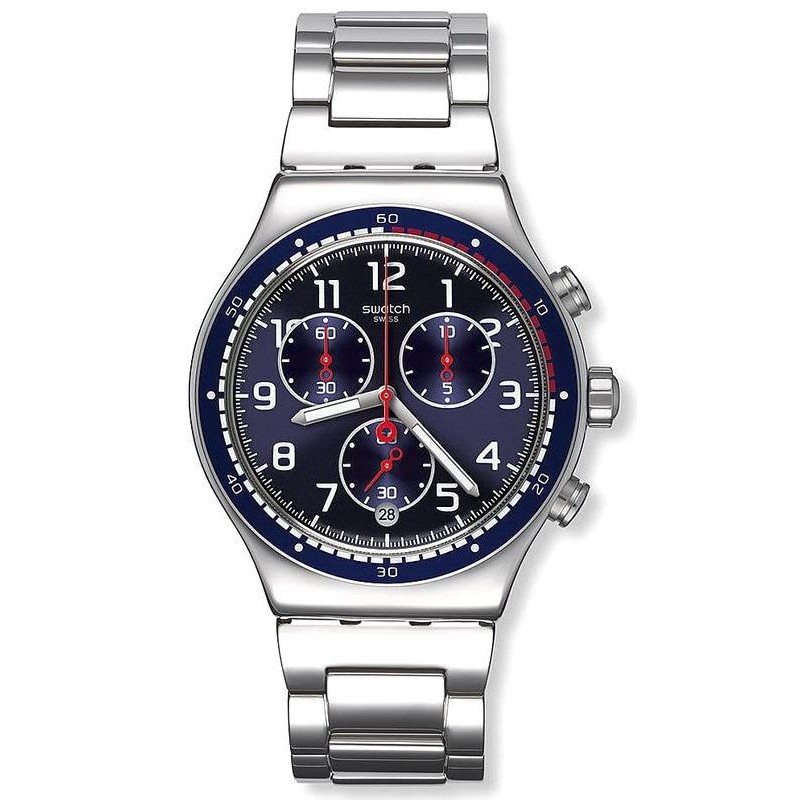 Swatch is a Swiss luxury watch brand known for its unique and valuable watches. The brand was all the rage back in the days, and it still remains to be one of the best watch brands for men in India, particularly the youth. The Swiss watch brand is liked for its vivid and appealing colour, trendy vibe and youthful spirit. Their watches are made with high quality, thanks to their Swiss-made detailing. Watch brand has now entered the smartwatch industry.
Swatch's brand of watch is perfect for those who crave a multitude of options. With premium design and being affordable, these Swatch watches can make a style statement.
16. TAG Heuer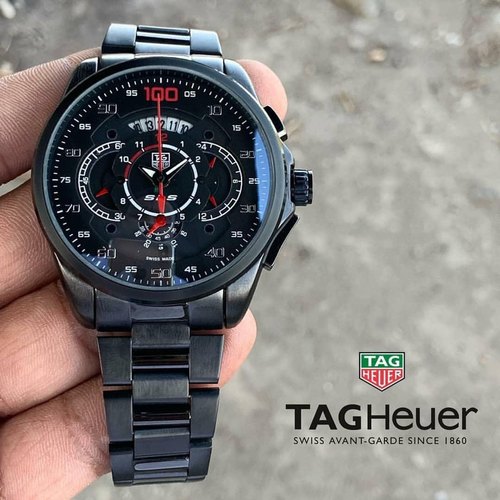 TAG Heuer is one of the classic and luxury brands of watches to have launched in India. TAG Heuer is both a style and price statement. Their watches range in series that are expensive. For most people, getting a watch from TAG Heuer is a once-in-a-lifetime purchase that is akin to investing in precious stones or metal jewellery.
TAG Heuer, being one of the top luxury watch brands in India, elevates its status amongst the Indian audience and gives the brand a place amongst the best watch brands in India.
17. Timex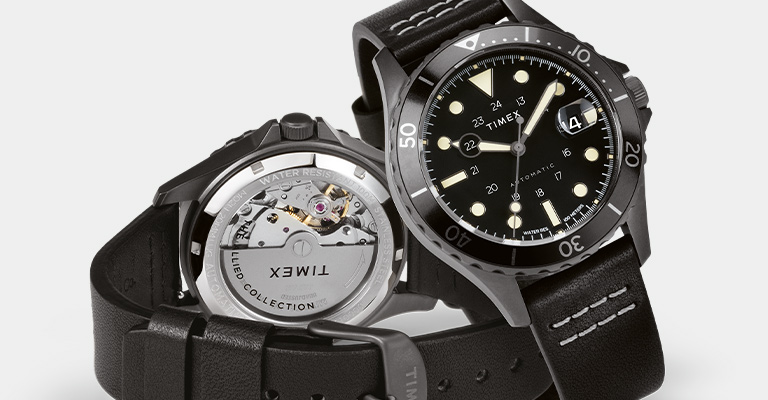 Timex is a German watch brand that has been around for several years and is still loved by many in India. Most of their watch series for men and women are built with Italian design to give a premium look and feel to the wearer while being affordable on the market.
The company manufactures durable analogue and chronograph watches for both men and women. However, they have a wider range of watches for men.
18. Tissot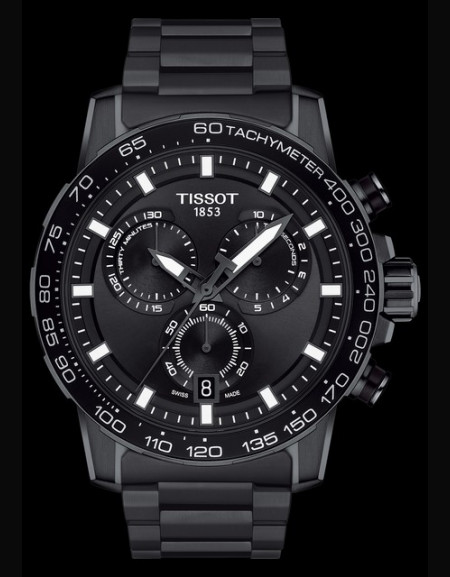 Tissot is another popular name on the list of luxury watch brands in India. The Swiss brand of luxury watches for men and women are offered in a range of appealing designs and in various categories.
Their design, colour and quality are of high standards which makes the wearer feel the right vibes. The brand's analogue models are their flagship timepieces and are offered in classic, sport, heritage, pocket, gold and touch series.
19. Titan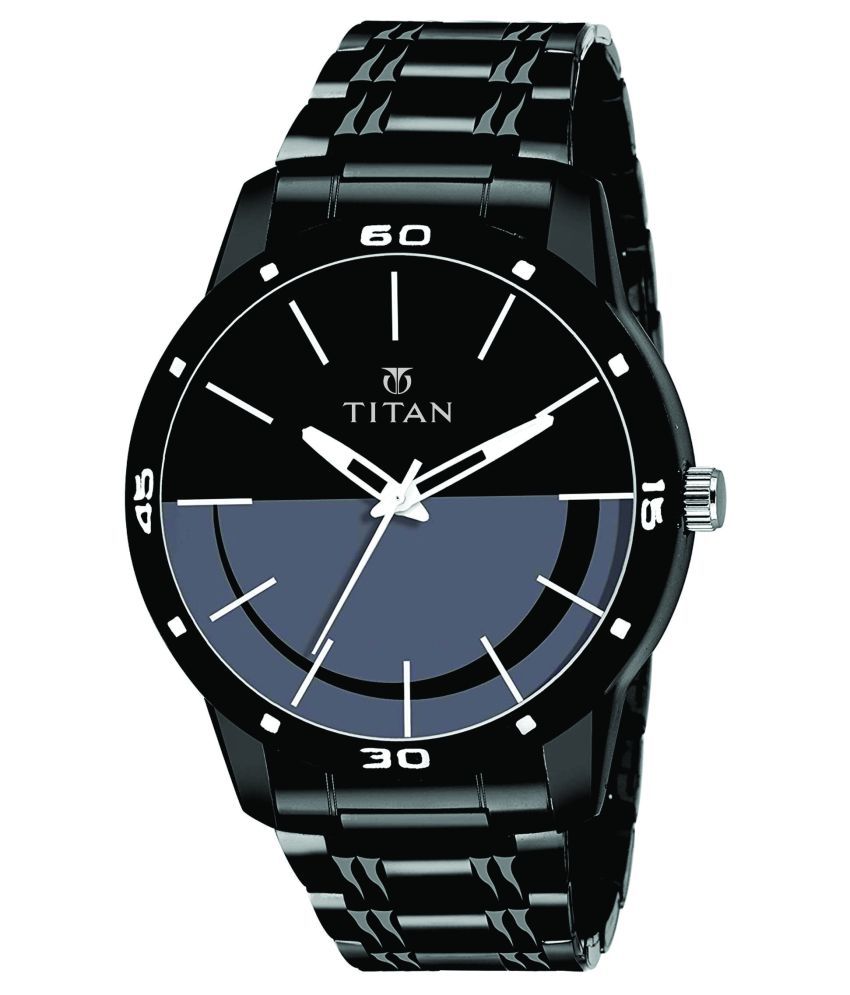 Titan from Tata Group is one of the top watch brands for men and women in India. This is a brand that is not only a favourite of many Indians, it is also a quintessential brand of Indian, i.e., but their watches are also made in the country itself. Titan watches are something which many people remember as their first wristwatch ever purchased, and they are also the kind of watches that can last for a longer period of time.
Titan watches in India are sold at most luxury retailers, malls, stand-alone flagships, and online stores. It is not only one of the most amazing watch brands in India, but it is also one of the most approachable. Wearing a classic and minimal Titan watch is a rite of passage for most individuals and a definite must-have in their collection.
Titan has announced the launch of India's first payment watches, which are one of a kind. Titan Payment watches are designed for contactless payment, and five more of their new watch models are going to be launched to facilitate this feature.
20. Tommy Hilfiger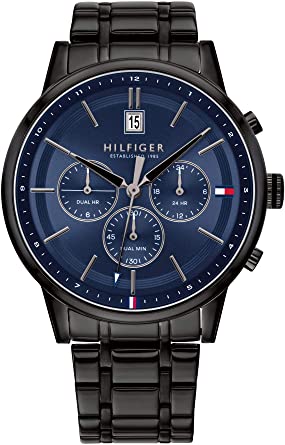 Tommy Hilfiger from US-based Mavado is listed as one of the best watch brands for men and women in India. The brand is known for its high-end quality designer watches and being relatively affordable. Their stylish watches are classic and look simple, but premium. Tommy Hilfiger watches are liked by individuals for their good taste, an eye for style, and an ever-evolving fashion sense. It is one of the most outstanding watch brands in India for individuals who need to stand apart with the perfect sum while as yet keeping things flexible.
Tommy Hilfiger is a brand that has a grip on the pulse of fashion among the new generation. One can give their collection an up-styled watch from this brand and add an element of world-wise fashion and elevate one's style quotient by miles.
Conclusion
The top watch brands in India are worn by a large number of individuals, from young to old. Most of these brands have been around for several decades and have brought new elegant designs, which are liked by many, even to this day.