Top 20
Top 20 Startups in India- You Should Know 
Starting a business or company requires effort, planning, capital, team, prospect, and most importantly, willingness to carry out the venture even in difficult times. While many startups in India, or around the world for that matter, have been successful, on the other hand, there are also some that may not have survived, and thus, closed their doors, either temporarily or permanently.
Becoming an Entrepreneur – What it Takes?
Reports show that year after year, the number of startups in India is seeing an increase by tens of thousands. Also, a large portion of these new businesses is recognized by the Government of India. This is crucial as operating a legit business helps maintain a good reputation with customers and investors, sponsors, marketers, etc.
Entrepreneurship isn't a complicated thing. All it requires, as already mentioned in the introduction, is to have an effective plan, financial support, and quite importantly, a license to run the business. Any individual who has great ideas and is motivated, can easily start his/her company and grow further. In India, there are a lot of successful startups that were launched not many years ago. For instance, we have Flipkart, a popular online shopping store; Zomato, a food ordering and delivery service that has gone international; Paytm, a mobile payment and e-wallet service provider; BYJU's, an online education platform for school-going students; and many more that cater to different industries. Their services are used by millions of people on a daily basis.
Also, read our other articles:
"Top 20 MNCs in India" [link to article]
"Top 20 E-Commerce Companies in India" [link to article]
"Top 20 Digital Marketing Companies in India" [link to article]
Here, we're going to share with you a couple of fast-growing startups in India that are gaining popularity in the industry and among customers.
20 Indian Start-up Companies that are Gaining Success and Provide Opportunities to Individuals
Listed below (in alphabetical order) are twenty startups in India whose businesses are on the verge of success that is also earning them profit, while offering opportunities to many job seekers in the country. Most of these startup businesses have also gone international. So, let's take a look at these startup companies in India.
Note: The startup companies mentioned on this list are the ones that were launched in the year 2010 and later. A 10-year period or less would seem practical to give our readers a brief picture of how rapidly a business can be established and grow to become successful.
1. Ather Energy

Type of Business: Manufacturer of Electric Scooters
Ather Energy is an Indian startup that manufactures two-wheeler electric vehicles (EVs), primarily scooters. These electric scooters are available in two variants, the Ather 450X and Ather 450 Plus. The former variant is currently available in 27 cities. The company was founded in the year 2013 and its head office is located in Bengaluru, Karnataka. It has a presence in at least 11 major cities across the country and is planning for an expansion. These cities are Mysore, Chandigarh, Hubli, Guwahati, Visakhapatnam, Jaipur, Indore, Panaji, Bhubaneshwar, Nasik, Surat, Vijayawada, Nagpur, Noida, Lucknow, and Siliguri.
The company has stated in a report that the demand for Ather Energy's products, dealership requests, and the volume of requests for test rides have encouraged the company to include these new markets in the second phase of its expansion. The company is also in talks with potential retail partners in these markets and has begun to identify locations for the creation of its fast EV charging network, Ather Grid.
Ather Energy, which has successfully sold over 3,677 units, is ranked as the fourth best-selling two-wheeler EV in India in the first half of 2021.
2. Boat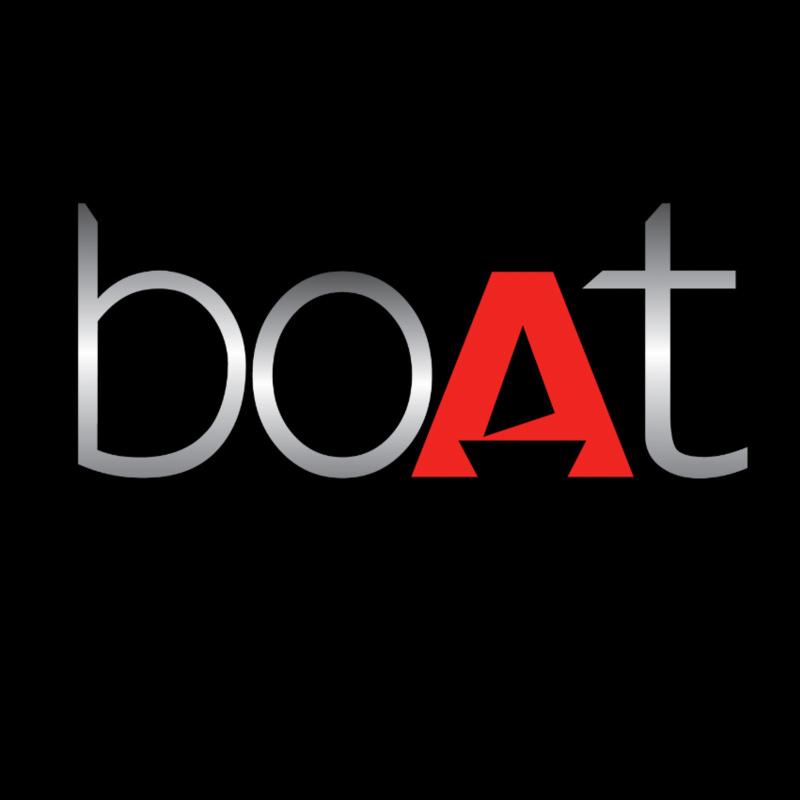 Type of Business: Consumer Electronics & Lifestyle
Boat (branded as 'boAt') is India's top manufacturer and seller of a wide range of consumer electronic products like wired and wireless earphones and headphones, speakers, charging cables, travel chargers, neckbands, wearables, etc. The company was founded in the year 2016 with its head office located in New Delhi.
The company products are suitable for use in smart TVs, desktop/laptop computers, and mobile phones as well. It has managed to keep the price points of its electronic accessories low while also making them aesthetically appealing. The startup company counts the young generation as its target audience who want good-looking accessories at low prices, but also tend to upgrade every few months.
Boat company designs and does R&D for its electronic products in India, however, the manufacturing of their products is carried out at the plant situated in China. This is quite common as many major consumer brands also have either product assembling or manufacturing operations in China. The company is also looking forward to moving its manufacturing plant to India.
3. CARS24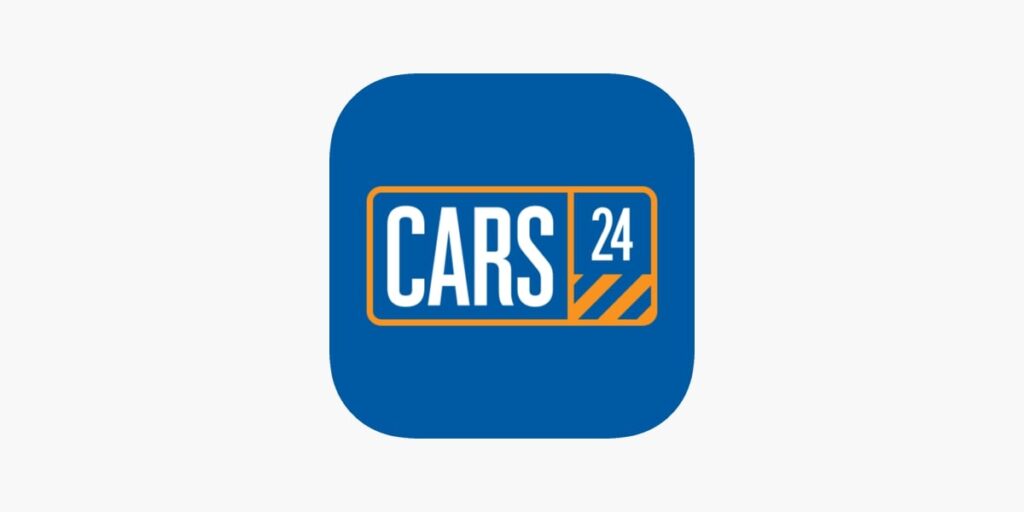 Type of Business: Buying & Selling Pre-Owned Cars
CARS24 offers an online and offline platform for buying and selling used (pre-owned) vehicles. The company was founded in the year 2015 and its head office is located in Gurugram, Haryana. The company claims that the cars are MRL Certified and are inspected across 140 parameters and refurbished by auto-experts. They also offer a 12-Month Warranty and finance options that are standard across all cars sold by the firm. Also, CARS24 takes care of the ownership (RC) transfer on behalf of the person who is selling his/her car.
It deals in various categories of cars, such as Hatchback, Sedan, Luxury Sedan, SUV, and Luxury SUV. The processes involved in buying and selling cars are different and require a few simple steps to be completed. The company also provides options like either having the car delivered to a home address or collecting it from a CARS24 hub located in the region; cars can be returned to the firm's hub if dissatisfied and customers can get a complete refund.
The company has a presence in India, Australia, and the UAE.
4. Classplus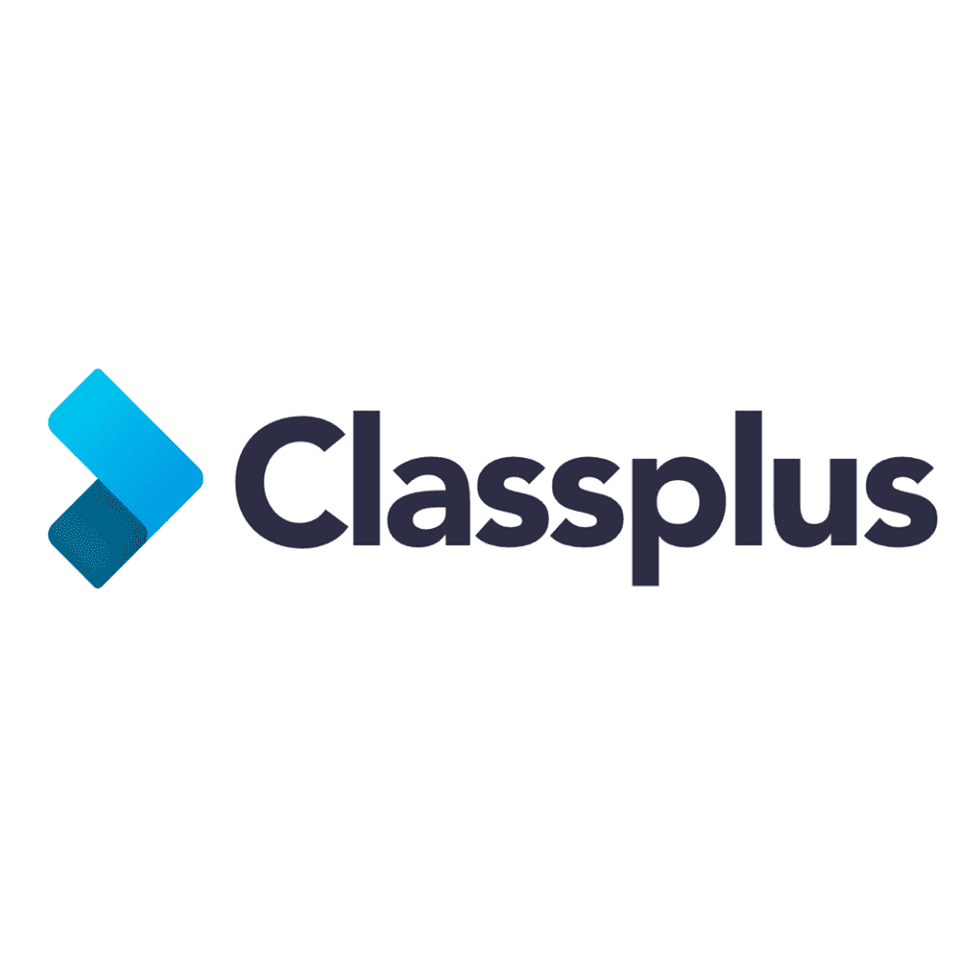 Type of Business: Online Education (E-Learning) Platform
Classplus is a mobile-first SaaS (Software as a Service) platform that allows more than 3,000 tutors to completely and efficiently automate their curriculum and operations for the students and individuals that want to learn new things. The company was founded in the year 2018 with its head office located in Noida, Uttar Pradesh.
Classplus basically provides an opportunity for academic teachers, content creators, videographers as well as non-educators/creators to benefit from this platform and become self-established entrepreneurs. Through this platform, various tutors can launch live classes, sell online courses, and manage to coach, and there are options for non-educators, too. For instance, a person that is currently running an offline coaching center, he/she can take their business/profession online through this platform.
They also have developed mobile apps that help tutors and students/learners carry out the e-Learning process conveniently.
5. CRED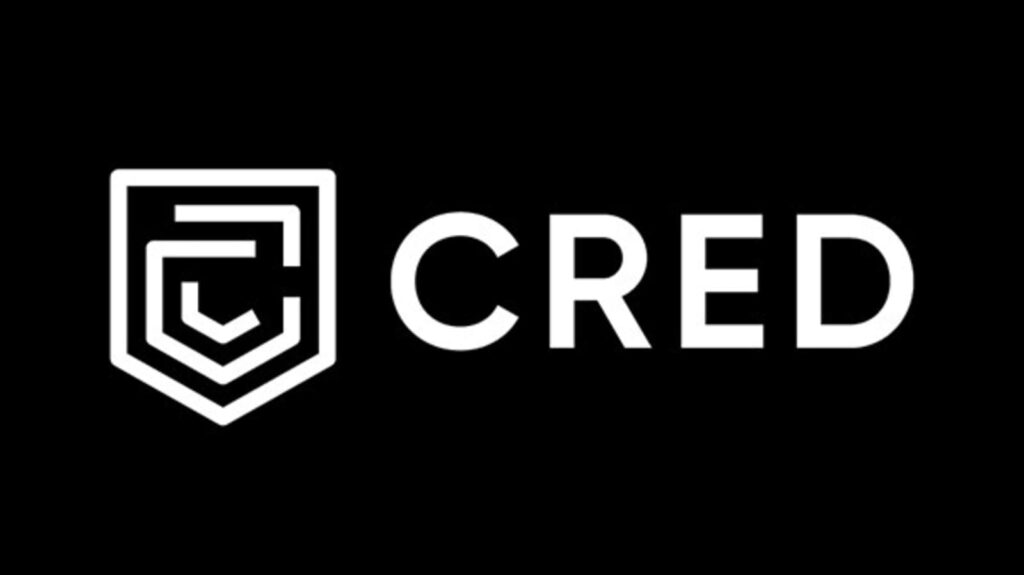 Type of Business: Online Credit Platform
CRED is an online platform for credit card holders. The startup was founded in the year 2018 and its head office is located in Bengaluru, Karnataka. It provides a range of services like credit and a premium catalog of products to customers. The startup believes to incentivise its customers in order to improve their financial behavior.
It is a platform where people can check their credit score (those having issued a credit card), pay credit card bills, and get rewarded for it. The platform has created a new model where users get "CRED coins" when they pay their bills through the CRED mobile app. These coins can later be exchanged for the purchase of any product, participation in a competition, or joining any workshop. CRED also plans to introduce a feature through which more than a thousand merchants will be able to use CRED coins. The startup is also planning to own an e-Commerce store. It is clear that the startup is planning much more than just providing reward coins to its customers.
CRED is the youngest Indian startup that has more than 6 million customers and about 22% of all credit card holders. The company is targeting wealthy customers and has become one of the most talked-about startups.
6. Delhivery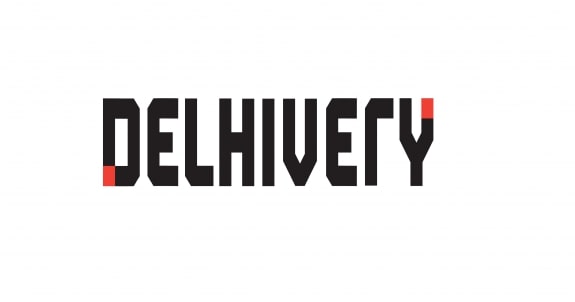 Type of Business: B2B & C2C Delivery Service Provider
Delhivery is a supply chain management firm in India that specializes in delivery, transportation, warehousing, freight, order fulfillment, etc. The logistics company was founded in the year 2011 with its head office located in Gurugram, Haryana. During its initial years, the company was called SSN Logistics Ltd.
The company enables customers to operate flexible, reliable, and resilient supply chains at the lowest costs. It provides supply chain solutions to a diverse base of over 29,200 active customers, such as e-Commerce marketplaces, direct-to-consumer e-Tailers and enterprises, and SMEs across several verticals including FMCG, consumer electronics, consumer durables, automotive, retail, lifestyle, and manufacturing. A lot of e-Commerce companies in India such as Amazon.in, use services from Delhivery for delivering products to customers. Not only does it offer delivery services to e-Commerce stores, but the company also caters to third-party logistics, express mail, truckload shipping, and more.
Delhivery has built a nationwide network with a presence in every state, servicing over 18,000 pin codes. 21 automated sort centers, 96 gateways, 93 fulfillment centers, and 2,948 direct delivery centers.
7. Instamojo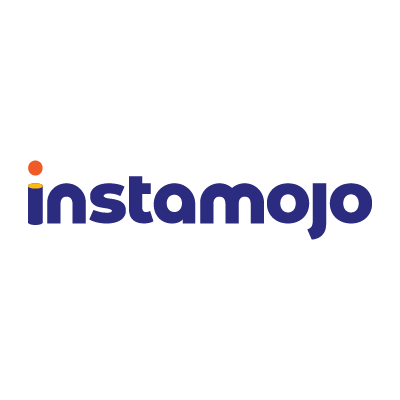 Type of Business: E-commerce Website Builder
Instamojo is India's E-commerce website building service provider. It helps create an online selling platform for small, independent businesses, MSMEs, startups, and DTC brands with online stores, landing pages, and online payment solutions to help them run their e-Commerce business successfully. The company was founded in and their head office is located in.
Its e-Commerce website building service platform is the easiest to set up. The websites come integrated with a payment gateway, automated shipping, marketing tools, and a lot many features, tools, and add-ons. For instance, their smart landing page builder helps get a one-page website with a payment button up in minutes, run ads, collect leads, and do more with powerful landing pages.
The company caters to various product verticals including Clothing & Accessories, Art & Crafts, Furniture & Home Decor, Food & Beverage, Health & Beauty, and Jewellery & Accessories.
8. Licious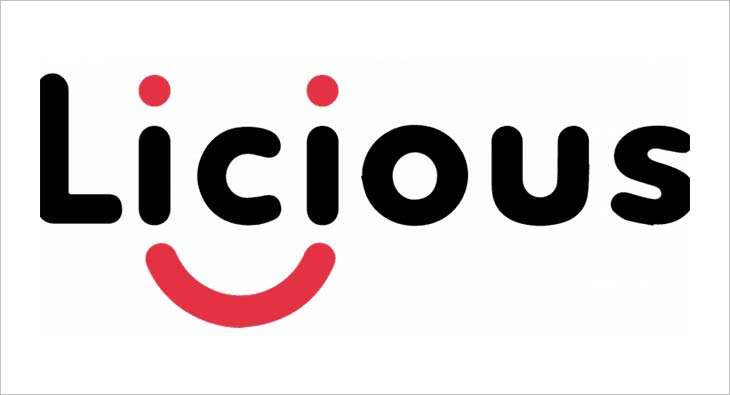 Type of Business: Non-Vegetarian Food
Licious is an online meat and seafood ordering startup firm with a complete business model. The company was founded in the year 2015 with its head office located in Bengaluru. It is owned by Delightful Gourmet Pvt. Ltd.
The company's line of products includes meat, seafood, ready-to-cook (RTC), and ready-to-eat meals. Licious launched its first EBO in April of 2022 in Bangalore, which is a one-of-its-kind offline meat and seafood store. The store also houses Licious Kitchen, a space that allows customers to experience the Licious RTC range, cooked and served.
It operates five processing centers, which are located in Bengaluru (two units), and one unit each in Mumbai, Hyderabad, and Gurugram, respectively. It has more than 90 delivery centers across all markets. The company owns and operates the entire back-end supply chain, and controls a stringent cold chain to maintain the quality and freshness of its animal-derived products. Presently, Licious offers services in select cities including Bengaluru, Hyderabad, Delhi, Gurugram, Faridabad, Noida, Mumbai, Pune, Chennai, Chandigarh, Jaipur, Coimbatore, Kochi, Visakhapatnam, Vijayawada, Puducherry, and Kolkata.
9. Meesho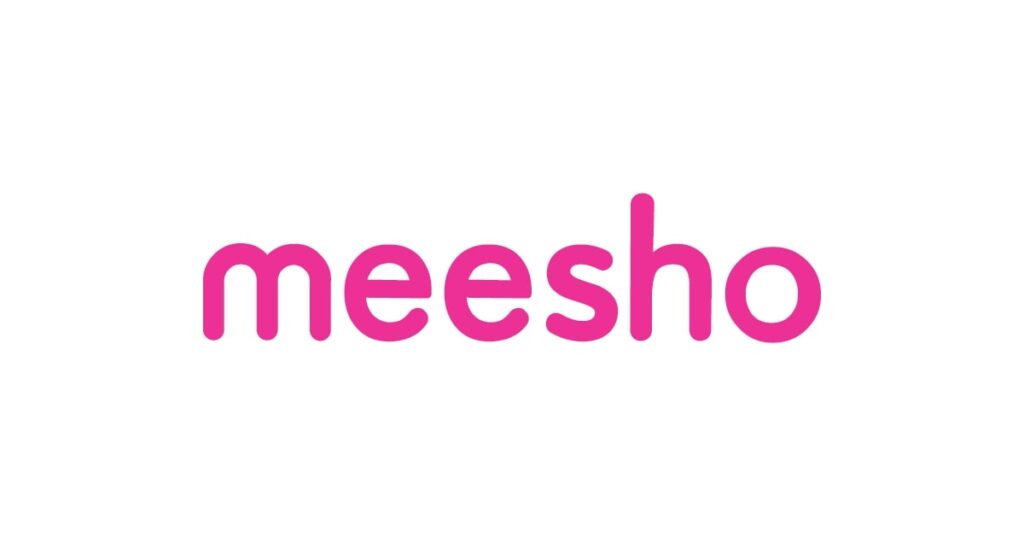 Type of Business: E-commerce Store
Meesho is an online reseller platform that is all set to become the big e-Commerce distribution channel, where home-based entrepreneurs sell products through social platforms like WhatsApp, Facebook, and Instagram. Meesho is an ecosystem that allows small businesses to work on an online platform. The company was founded in the year 2015 and its head office is located in Bengaluru, Karnataka.
Meesho connects sellers with customers in an online marketplace and offers management of logistics, orders, and payments to the sellers in a simplified process. It is associated with more than 13 million entrepreneurs in cities of India, dealing in grocery, household and kitchen appliances, clothing, and many others. Meesho has a huge potential to take retail to new heights in the future.
It is competing with the companies like GlowRoad, Deal Share, and CityMall who are also getting attention from investors.
Meesho is growing to become a big online platform that connects sellers to customers in an online marketplace thus, covering the e-Commerce and social media industries.
10. Nykaa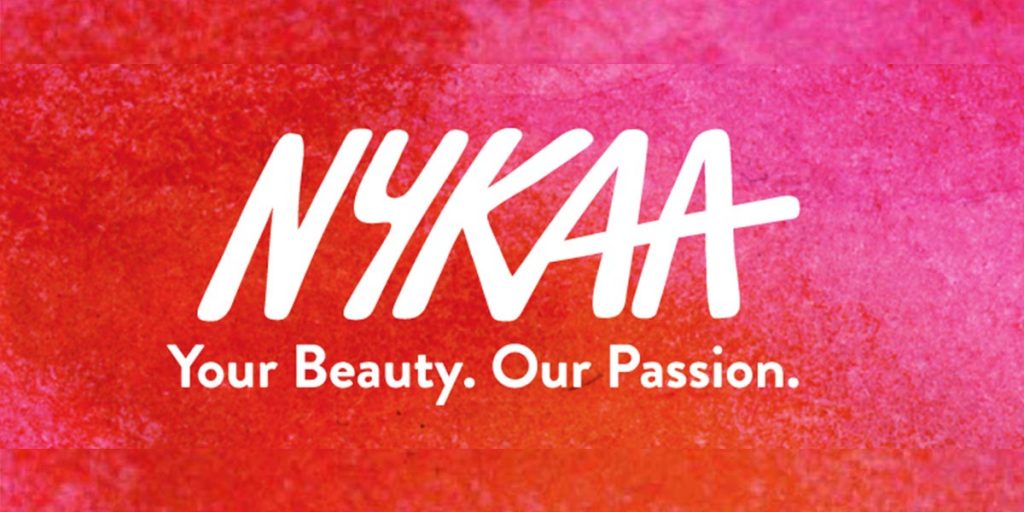 Type of Business: Beauty & Fashion Store
Nykaa is an e-Commerce start-up in India that was founded in the year 2012 by Falguni Nayar. The company is based in Mumbai, Maharashtra. Nykaa offers its customers a range of beauty, fashion, and wellness products that can be purchased at affordable prices on the company's website, using their mobile app, or at their retail stores situated in major cities. They have about 76 retail stores that sell over 2,000 brands of beauty and lifestyle products. It has three offline store formats, namely Nykaa Luxe, Nykaa On Trend, and Nykaa Beauty Kiosks.
The company has also started its new venture, called Nykaa Fashion, which offers apparel and accessories. It has introduced its own private label for cosmetics and lifestyle wear under the brands Nykd by Nykaa, 20 Dresses, Pipa Bella, Likha, Mondano, etc. The company takes over a million orders every month and its active users/customers keep growing in numbers.
The products sold by Nykaa are manufactured in India as well as consist of international brands.
11. OYO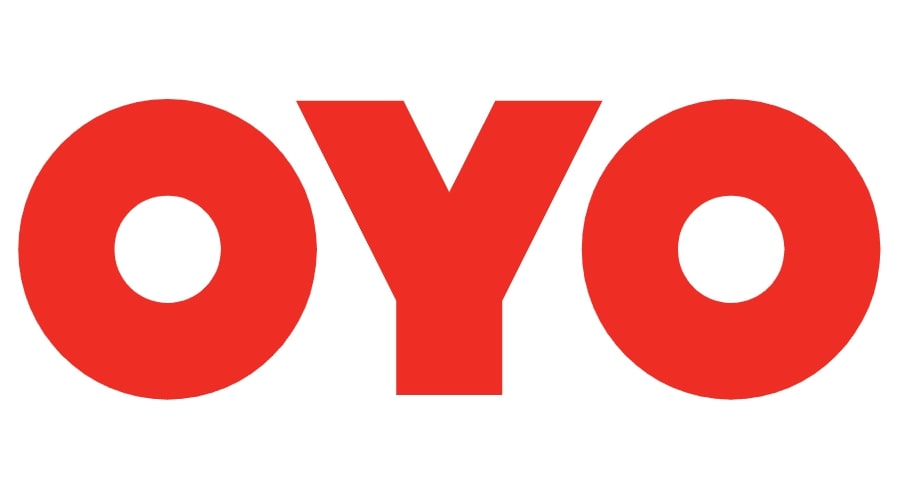 Type of Business: Online Hotel Booking
OYO or OYO Rooms is a popular hotel booking service provider company having operations in India and overseas. The company was founded in the year 2012 with its head office located in Gurugram, Haryana. OYO has partnered with several budgets and luxury hotels globally, as well as with homeowners that are willing to offer temporary homestays with basic facilities. At present, their services are available in India and other countries including Sri Lanka, Nepal, China, Vietnam, Malaysia, Indonesia, Philippines, Japan, UAE, Brazil, Mexico, the US, and the UK.
OYO Rooms has also collaborated with similar hospitality businesses Airbnb, and travel agencies such as Yatra and EaseMyTrip to boost the tourism industry in India and expand their widespread reach among customers.
The company operates its services under various brands allowing customers to book their choice of hotels or apartment rooms online or using their mobile apps.
12. PharmEasy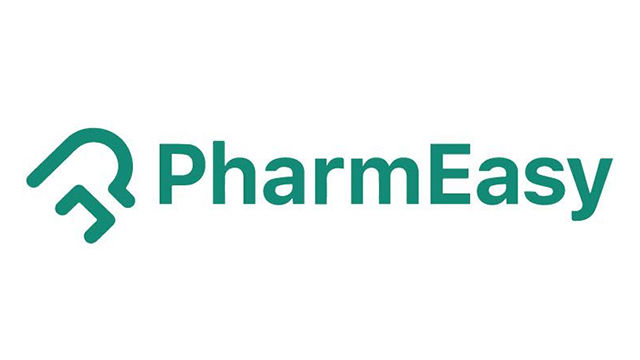 Type of Business: Online Pharmacy
PharmEasy is an online pharmacy and medical store in India that specializes in over-the-counter medications, diagnostic tests, and medical instruments. This is an online pharmacy with all the products you could ever imagine in an offline medical store. PharmEasy also allows patients to connect with local diagnostic centers, assists with medicine delivery, and takes care of other medical needs. The company was founded in 2015 and its head office is located in Mumbai, Maharashtra. The company has seen incredible growth since its launch.
After PharmEasy merged with its competitor Medlife. PharmEasy has acquired a 100 percent stake in Medlife, and the latter got a 19.95% stake in the merged entity. Both companies have joined hands and merged in order to beat off the competition from rival players like Netmeds (Reliance Jio), Flipkart, and Amazon Pharmacy who have just entered the pharmacy segment in India.
The company has become an important service that has contributed to its growth. PharmEasy competitors in India are 1mg and Netmeds.
13. Rapido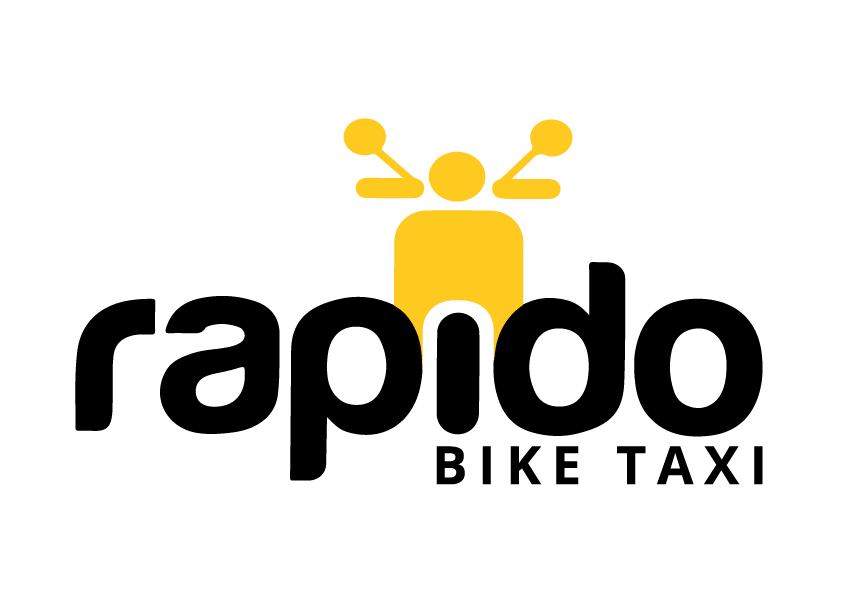 Type of Business: Intra-City Public Transportation
Rapido is an online bike and taxi booking, aggregator, and logistics service that also enables people to share their bikes with others. The company was founded in the year 2015 and its head office is located in Bengaluru.
The company also provides a mobile app that allows people to quickly book an intra-city ride or last-mile connectivity. Taxis and motorbikes are the only ride options offered by Rapido. The app can also be used by individuals that want to sign-up as a driver. Their services are currently available in more than 100 cities across India.
14. Razorpay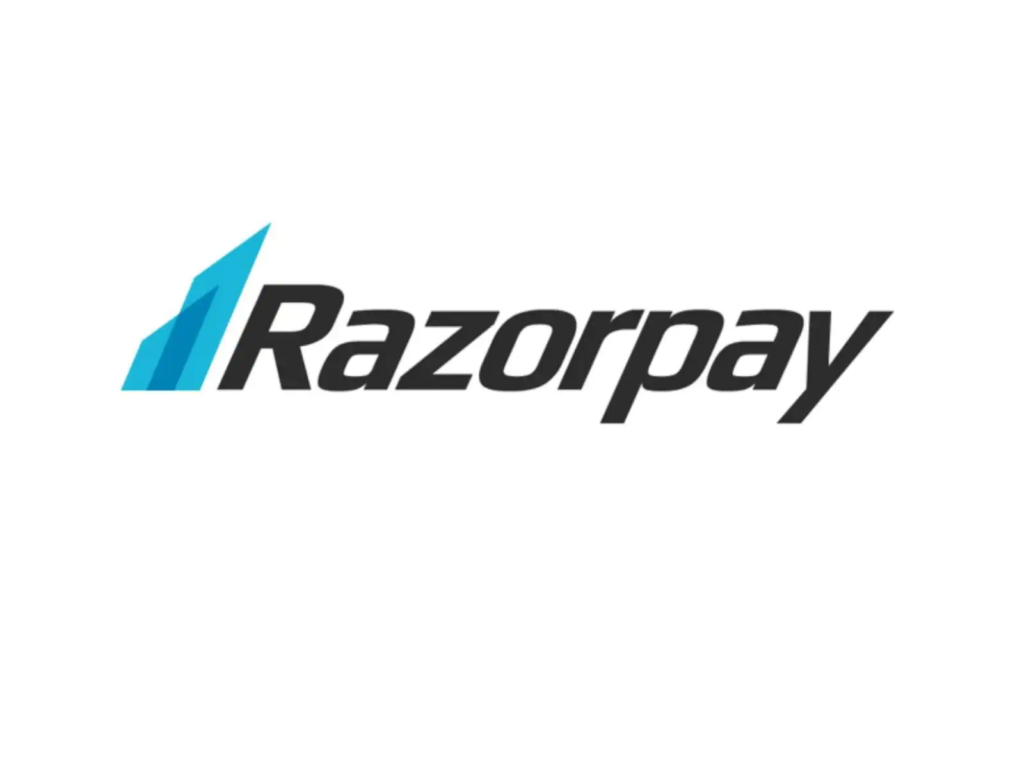 Type of Business: Digital Payment & Financial Services
Razorpay company in India is a digital banking, and payment/loan acceptance, processing, and disbursement platform for businesses. Through this platform that is offered as a product suite, business entities can easily accept payments from customers. automate payouts to vendors and employees, etc. The company was founded in the year 2014 with its head office located in Bengaluru, Karnataka.
Razorpay Product Suite provides a Payment Gateway that accepts more than 100 payment methods as well as allows easier checkout and in-depth reporting and insights among others. There are more features available, from creating digital current accounts to making secure payouts to bank accounts, and to the real-time UPI (Unified Payments Interface) IDs and e-Wallets.
The company has introduced more products and services in their Razorpay Product Suite, like Instant Settlements, UPI AutoPay, Payment Button, QR Codes, Magic Checkout, and more.
15. Skyroot Aerospace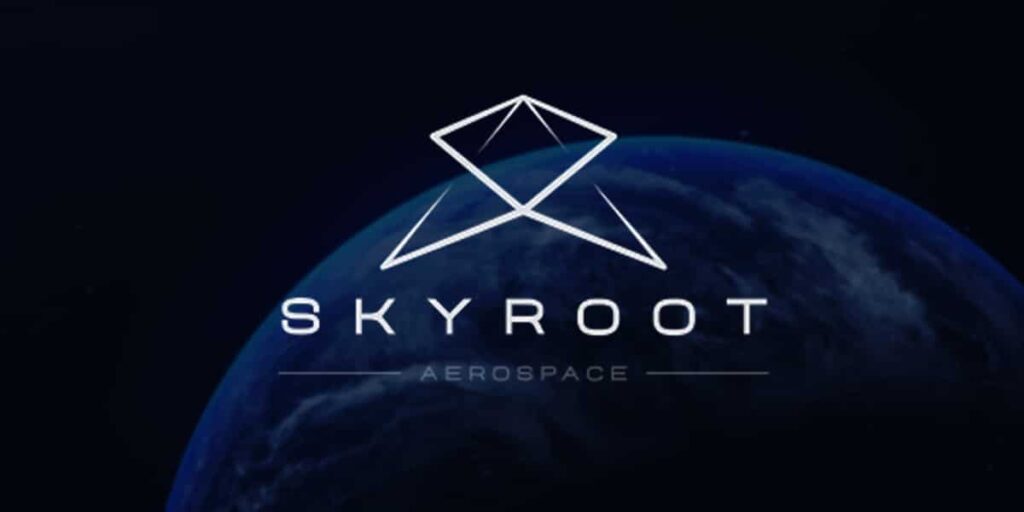 Type of Business: Manufacture Engine for Space Rockets
Skyroot Aerospace is India's first privately-owned aerospace company to develop and test the Cryogenic engine which is used in Space Rockets. The company was founded in the year 2018 by a group of leading ISRO (Indian Space Research Organisation) scientists and engineers. In Telangana (Hyderabad), the company head office is located.
The company's business operations mainly involve designing, building, and testing both solid and liquid-fuelled rocket propulsions (motors). It also aims to develop and launch its own series of small lift launch vehicles especially crafted for the small satellite market.
Skyroot Aerospace firm is on a mission to open Space for all, by pushing the boundaries of today's technology and making Spaceflight affordable, reliable, and regular, not only for Governments and enterprises but for individuals as well.
16. Slice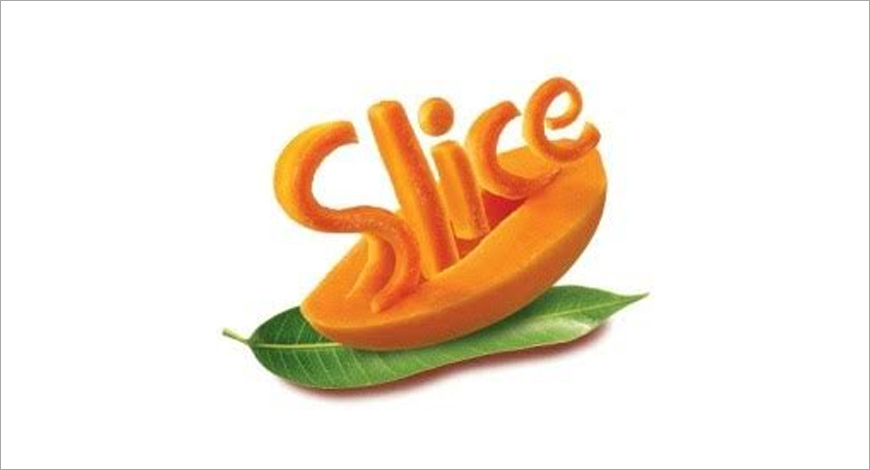 Type of Business: Issuing Credit Cards
Slice is a financial platform that has established itself as one of the market leading card-issuing firms in India. The startup offers a number of credit cards that are aimed at tech-savvy young professionals in the country. The company has also developed its mobile app. The company was founded in the year and its head office is located in Bengaluru, Karnataka.
The company issues credit cards to its customers with a limited amount, while also offering a range of features such as the ability to pay the bill in multiple installments spread across three months for free, and also gives access to discounts on purchases with scores of brands. Slice issues over 200,000 credit cards each month.
The startup received financial backing from Tiger Global Management, Moore Strategic Ventures, Insight Partners, and GMO VenturePartners which have also contributed to the company's funding.
17. Swiggy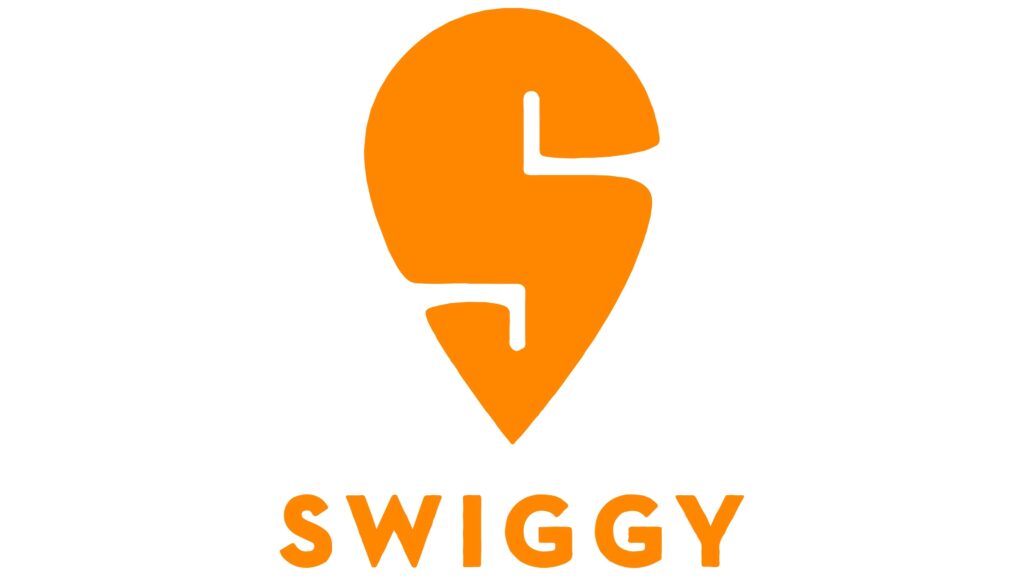 Type of Business: Food Delivery
Swiggy is a food ordering and delivery service provider in India that was founded in the year 2014 and is part of Bundl Technologies company. The company's head office is located in Bengaluru, Karnataka. In addition to providing food delivery services to customers in various cities, Swiggy also operates other businesses, such as Instamart, a grocery delivery service; and Swiggy Genie, a same-day courier/package delivery service.
Swiggy has a tie-up with several local restaurants and major food brands that allow its customers to order snacks and meals using their mobile app. Presently, the company's services are available in more than 300 cities throughout the country. They have a large number of customers that place orders for food every day.
Swiggy is a major competitor to the largely popular Zomato, an online restaurant aggregator and food delivery service with a presence around the world.
18. Udaan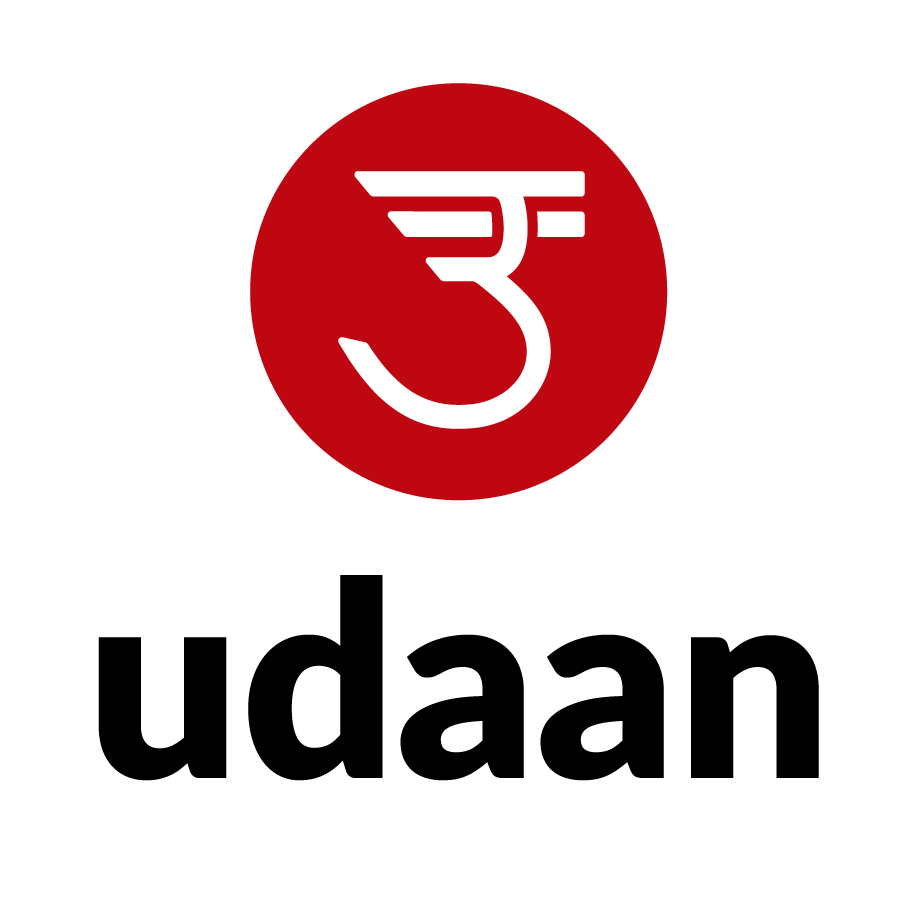 Type of Business: B2B E-commerce Solutions
Udaan is a tech-based startup in India that focuses on e-Commerce, retail, business development, and B2B Industries. It is a platform that unites businesses to make it easy for manufacturers, traders, retailers, and wholesalers as well as establish cooperation and networking between them. The company was founded in the year 2016 with its head office located in Bengaluru, Karnataka.
It provides B2B e-Commerce solutions and has gained a network of more than 3 million users in over 900 cities throughout the country. Udaan helps in connecting more than 25,000 sellers in India. The company has signed up with thousands of well-known brands, both domestic and internal, including popular names such as Boat Lifestyle, PepsiCo, LG, ITC, and many more.
Udaan is also keeping its focus on the B2C market through its new mobile app called Pickily. The company has its app too which is available on the Google Play Store. Through their app, customers can purchase FMCG (Fast-moving Consumer Goods) products across different locations within Bengaluru city. With this venture, the company will be able to compete with the companies in the same segment as Swiggy Stores, Big Basket, Flipkart, and many more.
19. Unbox Robotics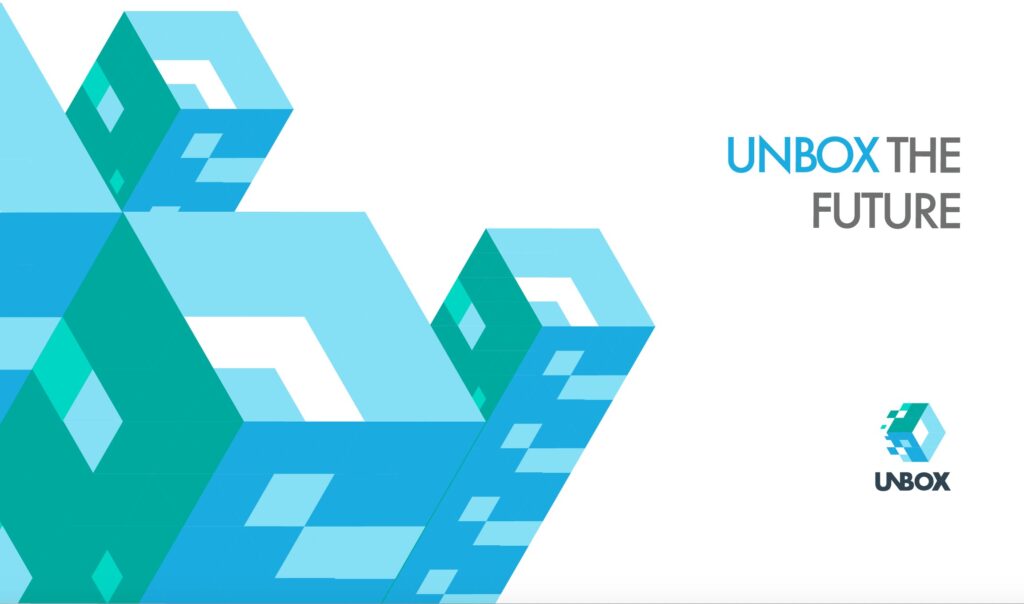 Type of Business: AI-powered Robotic Solutions for Logistics
Unbox Robotics is an Indian startup that was founded in the year 2019. The company's head office is located in Pune, Maharashtra. The company aims to bring improvement to the efficiency and profitability of logistics operations by using AI-powered robot solutions, specifically for use within warehouses that have to manage huge stacks of items. Companies will be able to improve their order processing with this technology.
Using cutting-edge technology, the company empowers its customers to deliver the most efficient order fulfillment experience using future-ready robotic systems Their solutions include compact and lightening fast parcel assortment, and efficient consolidation of various items, cartons, and parcels.
Unbox Robotics is a leading supply chain robotics technology company, specializing in robotics-based fulfillment and distribution technology for small to large e-commerce, retail, and logistics enterprises. The company's customers across the globe elevating their fulfillment operations.
20. Urban Company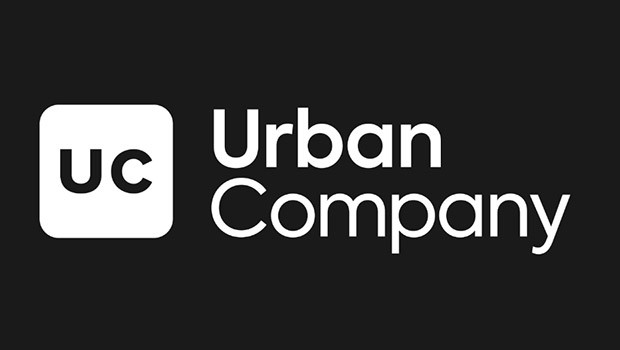 Type of Business: Supplier of Independent Contractors
Urban Company is Asia's largest and most popular online home services platform. It is a marketplace for independent contractors that can provide on-demand home services to customers in India and overseas. The company was founded in the year 2014 with its head office located in Gurugram, Haryana. The platform helps customers book quality and reliable services which are delivered by trained professionals right at their homes. A few of the common services are the home appliance repair, home cleaning, salon services for men and women, beauty treatments, etc.
Urban caters to various categories of business, such as Home Services, Marketplace, and Service Industry. Their Home Services segment includes Appliance Repair, Home Repair, Home Painting, Cleaning & Pest Control, and Disinfection. These segments further consist of sub-segments offering a wide range of solutions for households. The company has also developed a mobile app for ease of use. Recently, Urban introduced more categories of on-demand services via independent contractors, which include Expert Counselling (Advanced Skin Treatments), Furniture Making, Upholstery & Polish, Air purifiers, and RO Water purification Products.
The company has a presence in several cities throughout India as well as in countries like the USA, UAE, Australia, Singapore, and the Kingdom of Saudi Arabia.
Wrapping Up
The number of startups in India is more than 50,000 and is expected to increase with time and need. A major factor that pushed many to start a company of their own can also be attributed to the COVID-19 pandemic, a fatal contagious disease that originally occurred back in the year 2020 taking the death toll on millions globally.
If you're thinking of starting a self-owned company anywhere in India and becoming a successful entrepreneur, hope this article will be of great inspiration to help you achieve your career dreams.