Top 20
Top 20 Kidney Hospitals in India For Best Treatment
If finding the best kidney hospitals in India seems a challenge for you, our guide could be helpful. Treating kidney problems at a hospital, whether it is removing stones or carrying out a kidney transplant by a surgeon, is a critical process, given the fact that the pair of organs is a vital part of our body. Most people that encounter various problems in their kidneys go through quite expensive treatments, not to mention the pain involved. Therefore, to be on the safer side, such people would want to look for a trusted and affordable hospital, and better yet, one close to their location.
Generally speaking, the treatment of problems occurring in the kidneys – diseases or surgery, at hospitals is often, included in the department of Renal Sciences.
The Department of Renal Sciences usually deals with the complete medical care and diagnosis of the renal system, which also includes the kidneys. Thus, the care of the renal system is a specialised field of medicine that is managed by specialists known as Nephrologists (Nephrology) and Urologists (Urology).
Note: Because our kidneys are interlinked with other vital organs like the urinary tract, adrenal glands and reproductive organs in both males and females, this may sometimes, also be referred to as carrying out kidney treatments in the departments of Urology as well as Nephrology.
Kidney Problems and Its Effects on Our Health
Like many other critical organs that are present inside our body, our pair of kidneys are equally important organs that must function normally in order to keep us healthy and alive. Although a person could manage to survive for a couple of years even with just one kidney, this, however, could result in fatal consequences.
Hospitals in India that specialised in treating kidney problems usually include various practices, such as:
Removal of Stones from the Kidneys
Kidney Failure
Kidney Surgery
Kidney Transplant
Treating Other Kidney Problems and Diseases
These are a few common treatments that are carried out by doctors and surgeons at hospitals. But, there could be even more not known to us yet.
Also, read other articles:
"Top 20 Cancer Hospitals in India" [link]
"Top 20 Hospitals in India" [link]
"Top 20 Medical Colleges in India" [link]
Moving on, let's take a quick look at some of the best kidney treatment hospitals in India.
List of 20 Best Kidney Treatment Hospitals in India
The following is a list (sorted in alphabetical order) of some of the best government and privately-owned hospitals in India for treating kidney problems.
Note: Due to the limited scope of this article, we cannot provide details such as specialists assigned, treatment fees, specialist/doctor's fees, duration of the process involved in the treatment, post-treatment advisory and prescriptions, etc. Therefore, we advise our readers to seek this and other related information directly at the hospital's website, or by visiting the hospital in person.
1. AIIMS Hospital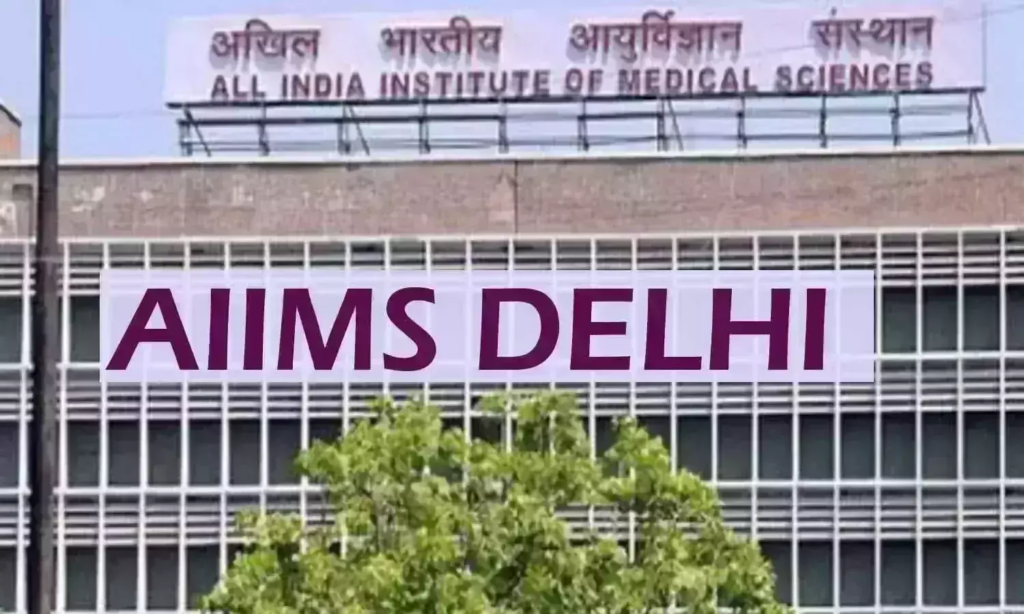 The All India Institute of Medical Sciences (AIIMS) is one of the top hospitals in India. It is located in the country's capital city, New Delhi, and is within reach of the masses living in the region. Popularly known as AIIMS, it is a government-owned medical college and super speciality hospital, where students enrol for graduate, postgraduate and doctoral degrees, and professional practitioners along with staff offer services to patients that come here from different parts of the world to get medical treatment.
People from all over the country usually come to the AIIMS hospital for their medical treatment, minor or critical. So, a person having problems with his/her kidney can visit the widely recognised hospital in New Delhi and avail of treatment. It also has a Trauma Centre division on its premises that caters to hundreds and thousands of patients and accident victims on a daily basis.
AIIMS Hospital also has its chain located in various cities, which include AIIMS Bhopal (Madhya Pradesh), AIIMS Bhubaneshwar (Odisha), AIIMS Jodhpur (Rajasthan), AIIMS Kalyani (West Bengal), AIIMS Patna (Bihar), AIIMS Raipur (Chhattisgarh), and AIIMS Rishikesh (Uttarakhand), respectively.
2. Apollo Gleneagles Hospitals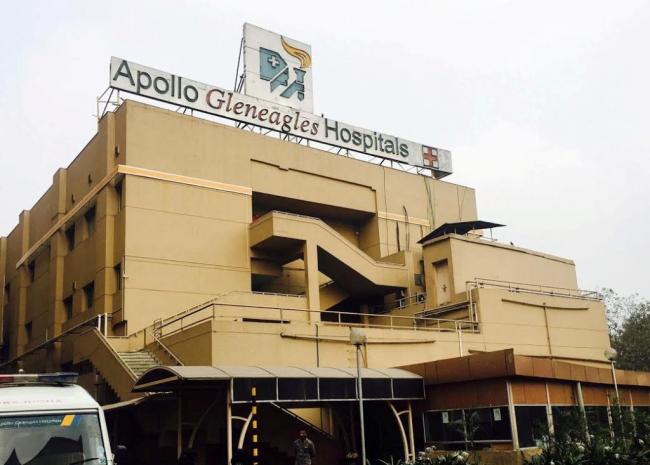 The Apollo Gleneagles Hospital is a popular hospital situated in Kolkata which has received the NABL certification in six separate categories. It offers the world's largest and most comprehensive solid transplant programmes. Their Department of Nephrology is well-equipped to deliver a 24-hour Dialysis Unit (Haemodialysis and Peritoneal).
Modern and innovative healthcare facilities are provided with world-class professional and expert services. Also, various national and international organisations have accredited the Apollo Gleneagles Hospitals for its consistent and fruitful services.
3. Apollo Hospitals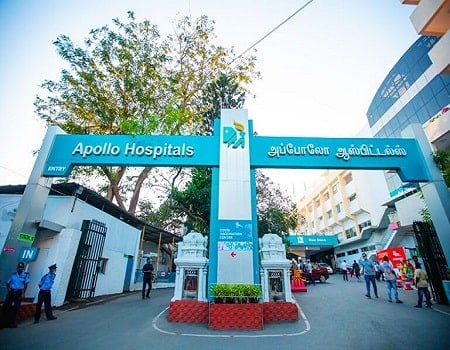 Apollo Hospitals is a privately-owned chain of super speciality hospitals spread across India. The chain of hospitals is administered by Apollo Hospitals Enterprise Limited, a multinational healthcare group based in Chennai, Tamil Nadu. It also has a network of pharmacies across the country. The Apollo Institutes of Transplant programme is one of the world's largest and most comprehensive solid multi-organ transplantation in India. The Institutes are well known for several multi-organ transplant procedures such as liver transplants, kidney transplants, corneal transplants, heart transplants, intestinal and GI transplants, pancreatic transplants and paediatric transplants.
Apollo's Transplant Centres have all the necessary high-end equipment and state-of-the-art infrastructure to perform living donor surgery and cadaver surgery. Also, the hospital has a team of internationally renowned Transplant Surgeons, Nephrologists, Gastroenterologists, Paediatric Gastroenterologists, Paediatric Surgeons, Anaesthetists, Intensivists and Physicians who are able to deliver the highest standards of care to patients.
Apollo Hospitals' presence encompasses over 10,000 beds across 73 hospitals, a vast network of over 5,000 pharmacies, more than 300 clinics, 1,100 diagnostic centres and 200 Telemedicine units across 17 countries.
4. Artemis Hospital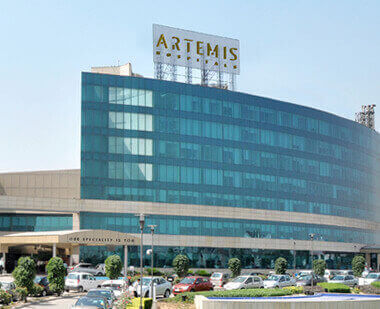 Artemis Hospital is a JCI and NABH-accredited multi-speciality hospital situated in Gurugram, Haryana. The hospital offers Dialysis services which are available round the clock. It is the first dialysis unit in India to provide maintenance Haemodialysis in separate chambers with TV and separate staff for all patients.
One of the specialities of Artemis Hospital is the department of Nephrology for treating kidney-related problems and transplantation. It offers a range of kidney services, which include Haemodialysis, Peritoneal Dialysis, Continuous Renal Replacement Therapy (CRRT), Plasmapheresis, Hemoperfusion, Kidney Biopsy and other procedures, CAPD Catheterization, Vascular Access for Haemodialysis, Kidney Transplantation and post-transplant follow-up care. It also focuses on preventive aspects of HD and slowing disease progression to dialysis by managing patients under dietary modification and medicines.
Their clinical nephrology facility is a leading centre for the management of all renal problems. State-of-the-art facilities for renal pathology, with complete biochemical, immunological, microbiological and histological (including immunofluorescence and immune-histo-chemistry) – backup available under one roof.
5. BLK – Super Speciality Hospital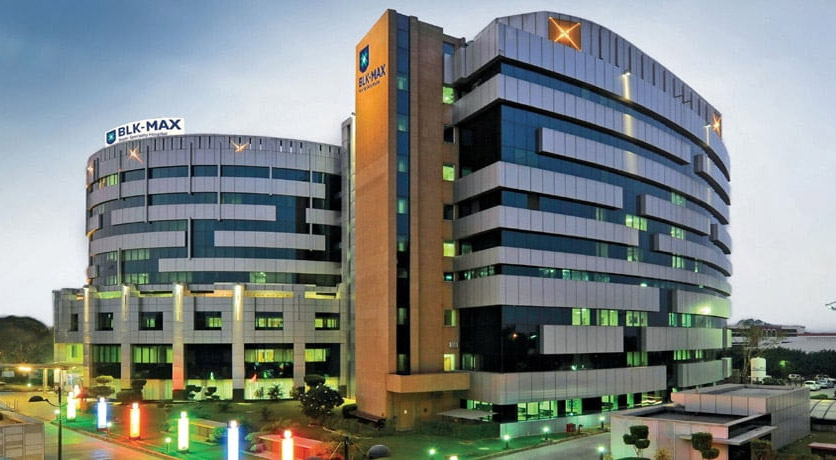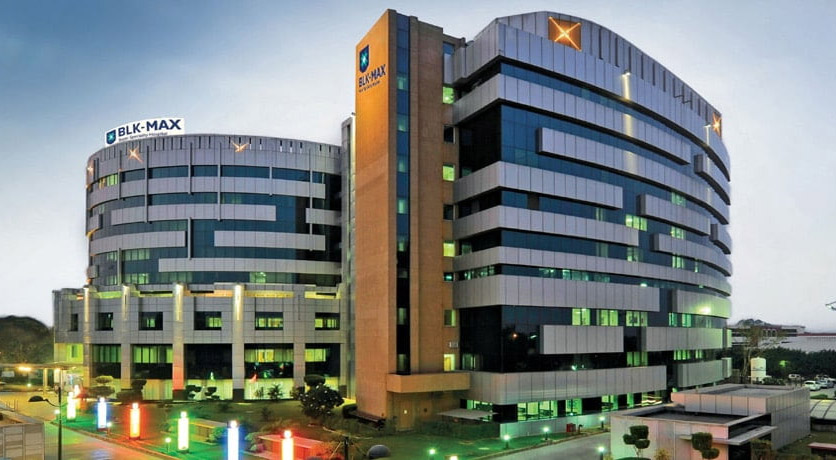 The BLK – Super Speciality Hospital is a privately-owned super speciality hospital located in New Delhi. The hospital has one of the largest critical care programmes in the region with 125 beds in different intensive care units in the Medical, Surgical, Cardiac, Paediatrics, Neonatology, Neurosciences and Organ Transplant departments. It has 17 modern well-equipped modular operation rooms and houses around 650 beds. It is one of Asia's largest Bone Marrow Transplant centres.
Their centre of excellence is Advanced Robotic Surgery Systems, Liver Transplant, Kidney Transplant, Heart Transplant, Centre for Bone Marrow Transplant, Cancer Centre, Centre for Chest and Respiratory Diseases, Centre for Child Health, Centre for Critical Care, Institute for Digestive & Liver Diseases, Heart Centre, Centre for Neurosciences, Institute for Bone, Joint Replacement, Orthopaedics Spine and Sports Medicine, Centre for Plastic & Cosmetic Surgery, Centre for Renal Sciences & Kidney Transplant, and Radiology & Imaging Institute.
BLK – Super Speciality Hospital is the first of its kind in the NCR region to install and start the use of an automatic pneumatic chute system that enhances health care.
6. Christian Medical College (CMC)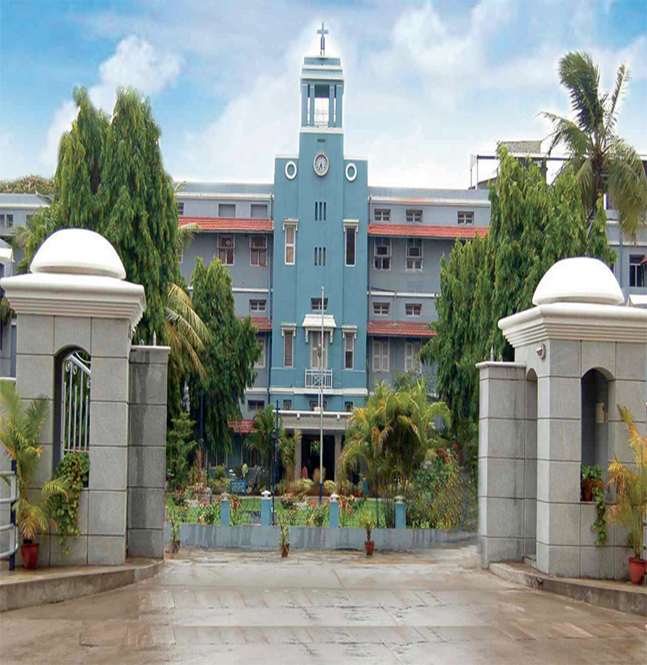 The Christian Medical College (CMC) is one of the oldest medical institutions in India that provide top-class treatments in various medical fields including Nephrology. The medical college and hospital are located in the city of Vellore, Tamil Nadu.
CMC is one of the leading institutions where you also see a lot of tourists that come here for medical treatments. It is a self-sufficient institution with almost all facilities, including biopsy units needed to diagnose and treat diseases such as cancer. This is an institution with two wings dedicated to kidney disease(nephrology).
The hospital is equipped with at least 40 haemodialysis machines and also has 4 dialysis units for the ICU alone, haemodialysis and peritoneal dialysis availability, a child kidney care clinic headed by a paediatric nephrologist and the opportunity to get opinions from professional doctors working at the hospital.
7. Coimbatore Kidney Centre & Hospital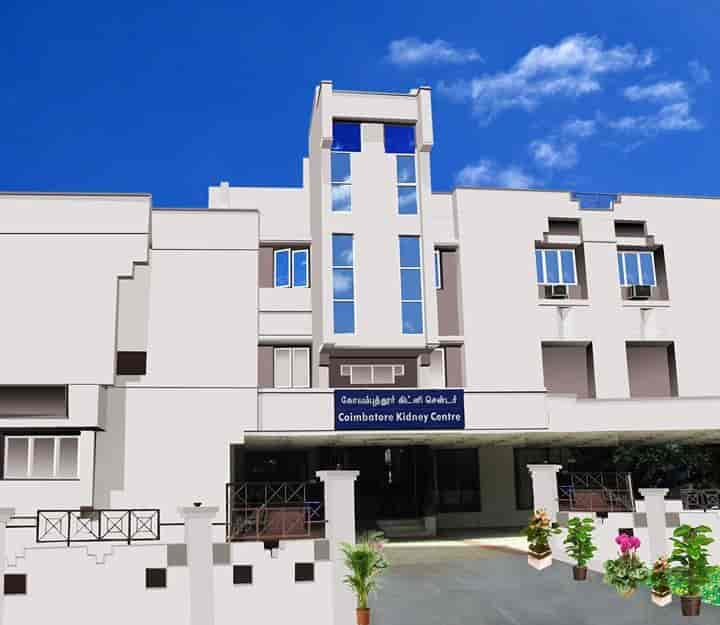 The Coimbatore Kidney Centre & Hospital is ranked among the top hospitals in India for treating kidney and urinary tract-related diseases that require medical and surgical treatments. The hospital is located in Coimbatore, Tamil Nadu, from where its name is derived.
The hospital has successfully carried out over 200 kidney transplant surgeries and about 18,000 haemodialyses. The team of doctors is qualified and experienced and they have done surgeries which include removing kidney stones, TURP, etc., of complex nature, too.
It is known for its innovative steroid-free kidney transplant procedure. The hospital has excellent facilities for haemodialysis. Its comprehensive and affordable packages for different treatments would be an ideal choice for many.
8. Fortis Memorial Research Institute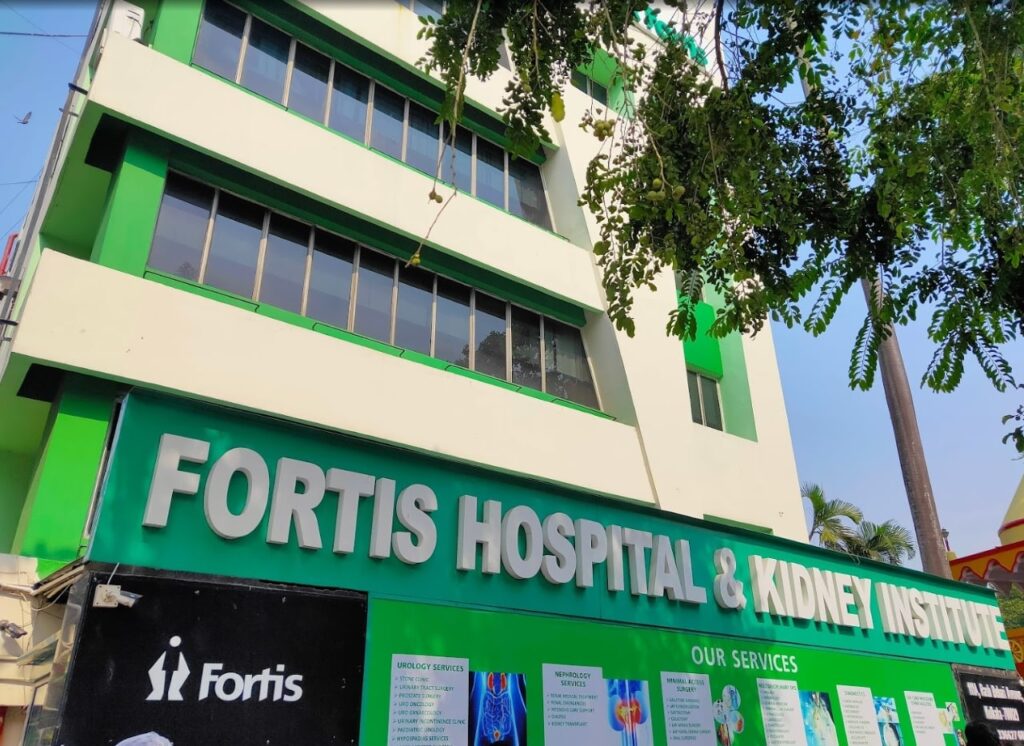 Fortis Memorial Research Institute (FMRI), located in the city of Gurugram, Haryana, is the flagship multi-super speciality hospital of Fortis Healthcare and one of the leading medical institutes in the country. FMRI is an advanced centre of excellence in Robotic Surgery, Neurosciences, Oncology, BMT, Organ Transplants, Renal Sciences, Orthopaedics, Cardiac Sciences and Obstetrics & Gynaecology.
The department also provides procedures for kidney replacement therapy, including peritoneal dialysis and hemofiltration for acute conditions. The team of nephrologists is highly skilled in doing renal transplantation in cases of ABO incompatibility and paediatric patients.
The hospital offers provisions to patients for kidney transplantation, haemodialysis, sustained low-efficiency dialysis (SLED), CRRT, plasmapheresis, peritoneal dialysis, and critical care Nephrology.
9. Fortis Hospital & Kidney Institute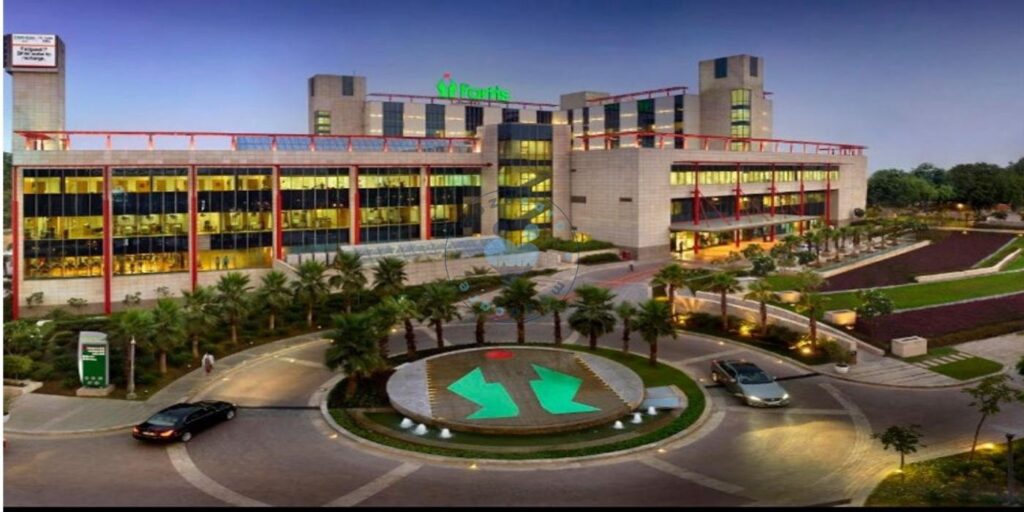 The Fortis Hospital & Kidney Institute (FHKI) is a speciality hospital located in Kolkata, West Bengal. The kidney speciality hospital has been providing valuable services to not only the people in the neighbouring areas of south Kolkata but also to the people that come here from the far east who come here for their medical treatment. The hospital provides treatment of all types of kidney diseases effectively.
The hospital has a capacity of 60 beds, which may be somewhat less, considering admitting patients for a longer duration. It also has four operation rooms (3 Major and 1 Minor). The hospital provides various solutions for Urology & Nephrology, Stone Management, Prostate & Bladder Surgeries, Kidney & Urinary Tract Surgeries, 24 Hour Dialysis Unit, and 24-hour Renal Medical & Surgical Emergencies. The Hospital also has a well-equipped fully functional, separate department of a laboratory which is managed by Super Religare Laboratory.
The hospital also has the fourth-generation shock wave Lithotripter to offer complete urological care under one roof. Their Nephrology: Kidney Transplants are carried out along with CAPD Implantation and A.V. Fistula.
10. Gleneagles Global Health City Hospital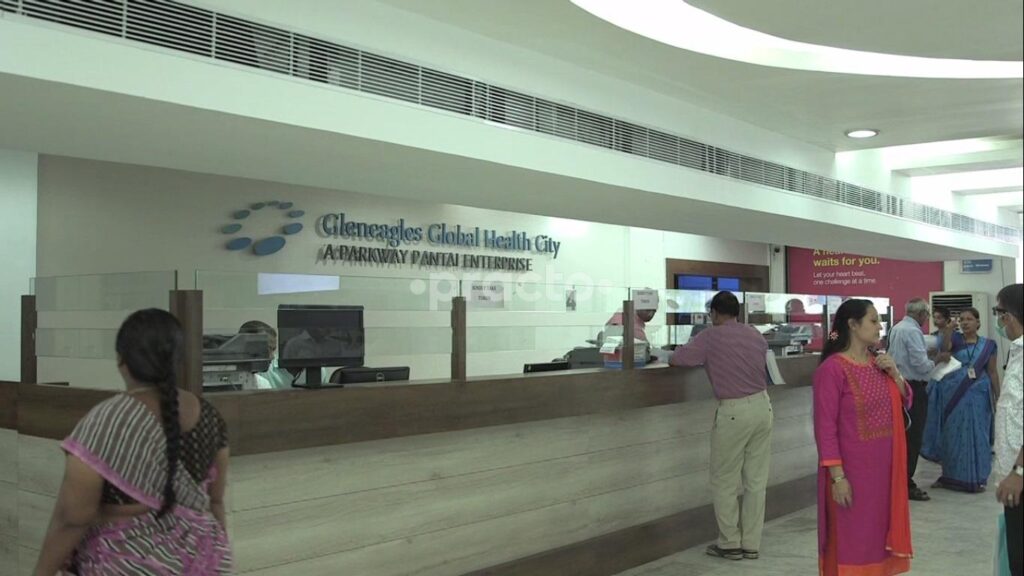 The Gleneagles Global Health City is Asia's most trusted and leading multi-organ transplant centre. The hospital is situated at Perumbakkam, Chennai, Tamil Nadu. It is one of the best Nephrology hospitals in Chennai offering the best treatments and care for all types of diseases related to the kidneys. This hospital offers the most reasonable kidney transplant cost in Chennai. It is the only hospital in India to be associated with King's College Hospital, London.
The hospital is known for providing advanced surgical procedures over a wide range of specialities such as Orthopaedics, Urology, Kidney Transplantation, Neurosciences, Cardiac Sciences, Critical Care, Gastroenterology, and many more. The healthcare institution delivers exceptional medical services through its state-of-the-art facilities and advanced treatments.
It is one of the top tertiary care multi-speciality hospitals in India with path-breaking specialities in Liver, Neurology, Heart, Lung and Kidney procedures to its credit and legacy. The hospital is accredited by NABH, NABB and NABL and provides cutting-edge emergency and critical care management following internationally approved clinical protocols.
11. Indraprastha Apollo Hospital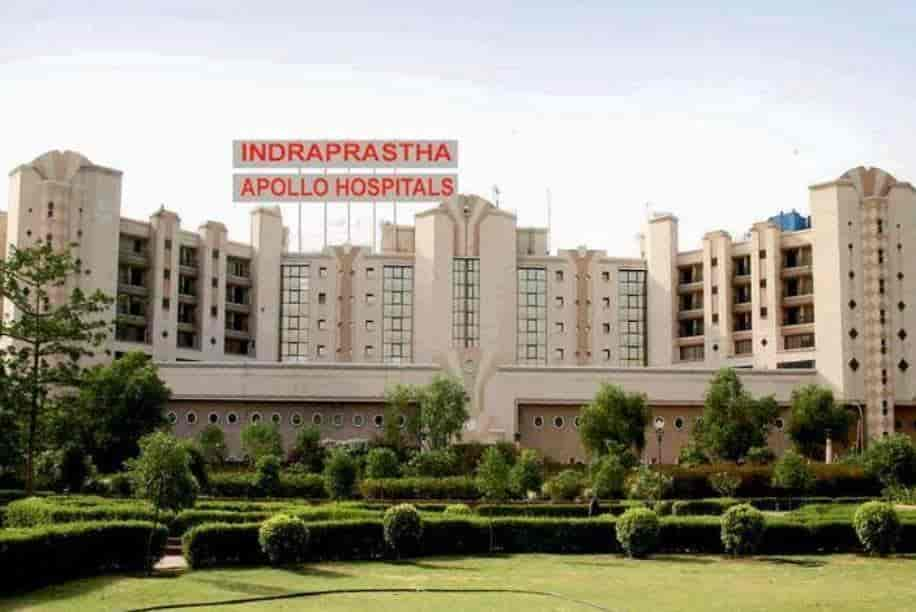 The Indraprastha Apollo Hospital is a multi-speciality hospital and pharmacy network situated in New Delhi. It is accredited by National Accreditation Board for Testing and Calibration Laboratories (NABL) and Joint Commission International (JCI) and is owned by the Apollo Group of Hospitals in India. It was the first hospital to perform a Paediatric Liver Transplant in 1998.
The hospital offers major specialities, which include Anaesthesia, Cardiology, Cardiac Surgery, Cancer, Paediatrics, Critical Care, Emergency Care, Fetal Medicine, Gastroenterology and Hepatology, Obstetrics & Gynaecology, Interventional Radiology, IVF, Liver and Kidney Transplant, Nuclear Medicine, Nephrology, Neurosciences, Ophthalmology, Orthopaedics, Otolaryngology, Ear, Nose & Tongue (ENT), Paediatrics, Paediatric Surgery, Psychiatry and Clinical Psychology, Plastic & Reconstructive Surgery, Respiratory & Sleep Medicine, Spine Surgery, Rheumatology, Urology and Andrology and Vascular and Endovascular Surgery.
The hospital's Apollo Institutes of Transplant programme is one of the world's largest and most comprehensive solid multi-organ transplantation in India. It is well-known for several multi-organ transplant procedures such as liver transplants, kidney transplants, corneal transplants, heart transplants, intestinal and GI transplants, pancreatic transplants and paediatric transplants.
12. KIMS Hospitals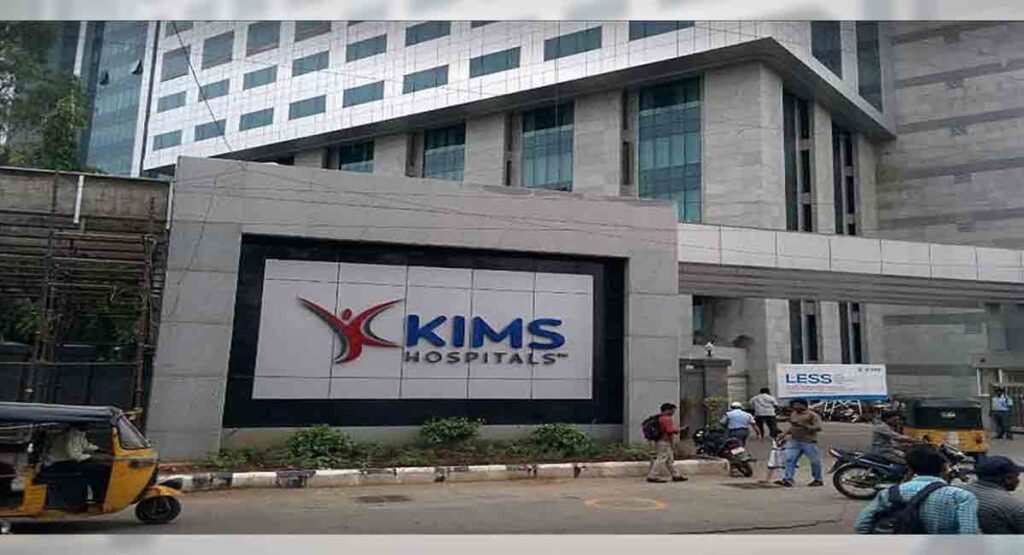 KIMS Hospitals is one of the best hospitals in India. It is situated in Secunderabad, Telangana. The hospital's KIMS Kidney Health Center division specialises in kidney treatments and transplantation. The team of doctors provide comprehensive treatment, be it the removal of kidney stones, dialysis or complete organ transplant and subsequent recovery.
KIMS Kidney Health Center is made up of an interdisciplinary team of healthcare professionals working together to provide the highest quality kidney care and kidney education. If the patient has severe or acute kidney disease, they will be admitted to the hospital immediately and seen by a nephrologist. For patients who require Renal replacement therapy, the team of doctors works with the patient to determine which type of dialysis is best suited to their medical needs and lifestyle. In some cases, transplantation may also be appropriate.
The hospital provides Renal replacement therapy, a live donor kidney transplant programme, and exceptional clinical care. It has carried out over 600 kidney transplants successfully. KIMS Hospital is the first hospital in India to receive the PDQ certification.
13. Kokilaben Dhirubhai Ambani Hospital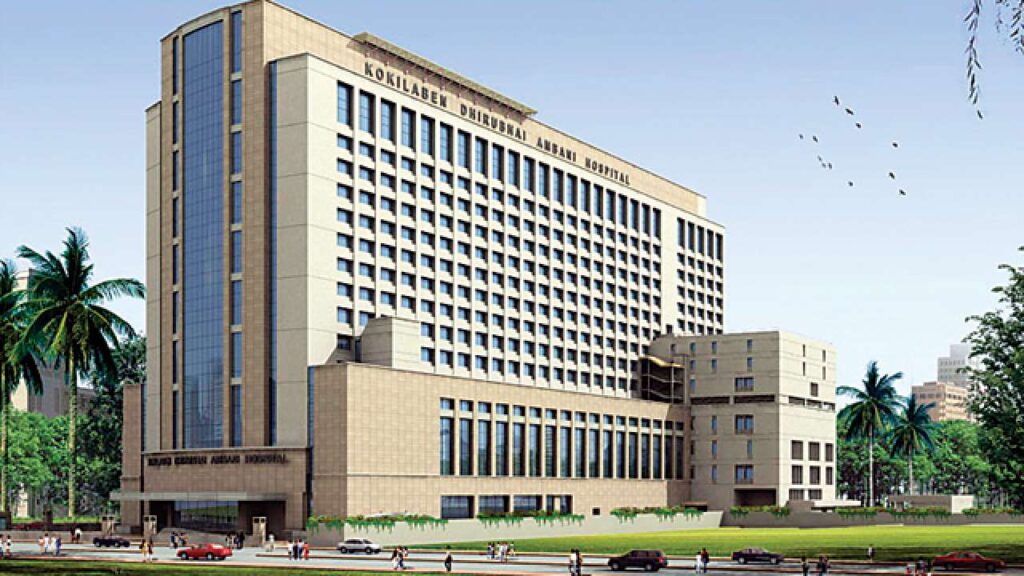 The Kokilaben Dhirubhai Ambani Hospital (KDAH) is a multi-speciality hospital situated in Mumbai, Maharashtra. It has one of the city's largest dialysis units with the latest technology that provides all types of dialysis to patients. The hospital also has a dedicated transplant ward with well-trained staff to provide the best post-transplant care. The entire transplant team is well-trained and has work experience in India and other countries.
The centre boasts specialists dedicated to each speciality. Their comprehensive transplant centre is dedicated to providing the most sophisticated and clinically effective treatments to adults and children for whom a transplant is the best, or maybe the only option. With a team of highly-trained specialists, state-of-the-art facilities and technology, the centre support fully integrated surgery for liver, kidney and bone marrow transplantation.
14. Lilavati Hospital and Research Centre

Lilavati Hospital and Research Centre are one of the top multi-speciality hospitals in India. The government-owned healthcare institution is NABH accredited and is situated in Mumbai. The hospital has built a strong foundation which includes state-of-the-art facilities, the best medical expertise, research, education and charitable endeavours. It serves patients from all walks of life and not only national but international patients as well.
The hospital offers round-the-clock Nephrology services which include Haemodialysis, Peritoneal Dialysis, Kidney Biopsy, Kidney Transplantation, Vascular Access, Renal Histopathology, Interventional Nephrology, and more.
The hospital's Department of Nephrology began operations with the Artificial Kidney Dialysis Department (AKD). This is one of the first departments of the hospital. It was followed by clinical nephrology, facilities for kidney transplantation and chronic peritoneal dialysis. Since its beginning, the AKD department has remained one of the largest haemodialysis facilities in the city. In fact, Lilavati Hospital was the first in the city of Mumbai to start a facility for haemodialysis in the ICU setting for acutely ill patients.
15. Manipal Hospitals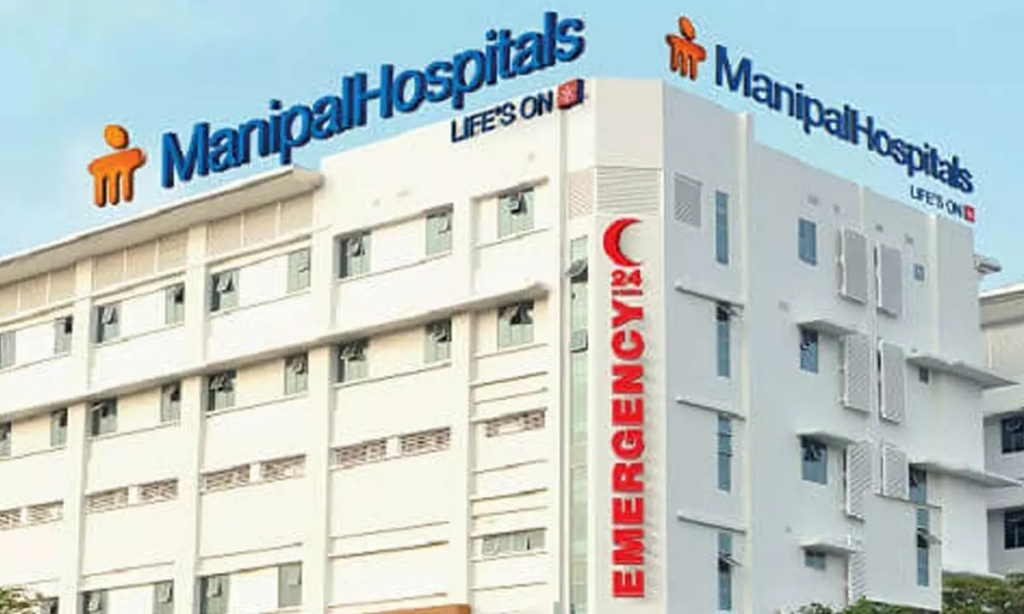 Manipal Hospital is one of the most important multi-speciality healthcare service providers in India, providing services to both Indian and international patients. The hospital is located in Bengaluru, Karnataka. It has a capacity of 650 beds and over 7,600 beds across 27 hospitals that are located in various cities across India.
The hospital offers an integrated range of healthcare services, from out-patient treatment and diagnostics to advanced clinical care which also extends to personalised home-care services. They keep up with the latest technological breakthroughs in medical science and equip hospitals with state-of-the-art facilities that meet global standards.
They specialised in the field of Accident and Emergency Care, Cancer Care/Oncology, Cardiology, Cardiothoracic Vascular Surgery, Gastrointestinal Science, Laparoscopic Surgery, Liver Transplantation Surgery, Nephrology, Neurology, Neurosurgery, Obstetrics and Gynaecology, Organ Transplant, Orthopaedics, Paediatric And Child Care, Rheumatology, Spine Care and Urology.
Manipal Hospitals consist of highly skilled nephrologists and urologists that rely on the state of the art diagnostic labs to identify and diagnose kidney disorders and produce effective results in time-critical situations.
16. Max Super Speciality Hospital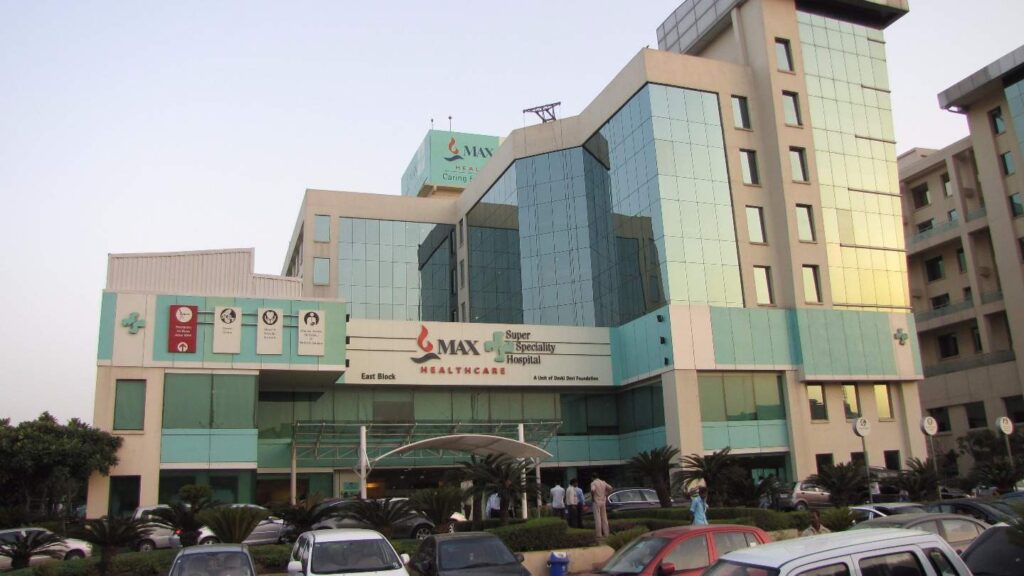 Max Healthcare Institute Limited, also known as Max Super Speciality Hospital, is India's leading provider of world-class healthcare services with a network of 17 hospitals located in Delhi/NCR, Punjab, Uttarakhand and Mumbai. The chain of hospitals provides a centre of excellence in the field of Cancer Care/Oncology, Cardiac Sciences, Neuro Sciences, Orthopaedics, Nephrology, Kidney Transplant, Bone Marrow Transplant, Liver Transplant And Biliary Sciences, Bariatric/Weight Loss Surgery, Minimal Access/Laparoscopic Surgery.
Max Super Speciality Hospital has a broad vision to deliver higher standards of medical service excellence with an adherence to the latest techniques along with an eminent team of surgeons, staff and technicians with the highest level of expertise and patient care, providing a wide range of services, and use evidence-based medicine to provide good results.
17. Medanta – The Medicity Hospital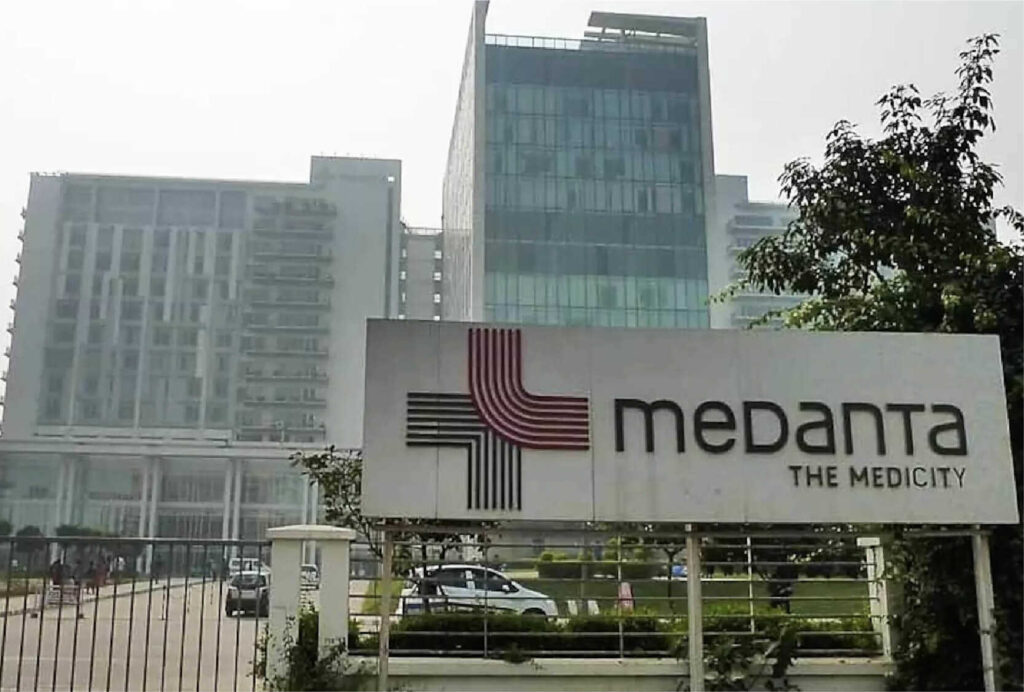 The Medanta Hospital located in Gurugram, Haryana, is among the top hospitals in India. The hospital is accredited with NABH and NABL. It provides medical intelligentsia, state-of-the-art infrastructure and cutting-edge technology with an outstanding multi-disciplinary team. The hospital's centres of excellence are in the field of Heart Institute, Institute of Neurosciences, Bone & Joint Institute, Kidney & Urology Institute, Cancer Institute and Division of Medical Oncology and Haematology.
The hospital provides accessible and affordable healthcare by inspiring new ideas and discoveries to the patients to ensure that the patients get benefited from modern treatments that include the new way of diagnosing and preventing diseases.
18. Nanavati Max Super Speciality Hospital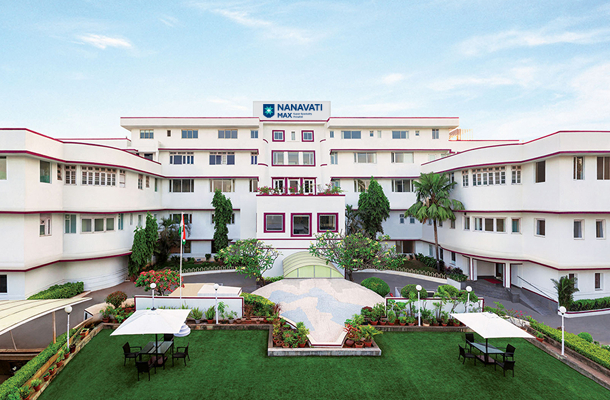 The Nanavati Max Super Speciality Hospital is one of the most popular hospitals situated in Mumbai city. It is NABH and NABL accredited and is equipped with 350 beds, 75 critical care beds, 11 operation rooms, and offers more than 30 specialities.
The Urology Center at the Nanavati Max Super Specialized Hospital is a specialized centre offering the most modern facilities for the comprehensive diagnosis and treatment of a wide range of benign and malignant urological diseases in adults and children.
Their team of highly experienced experts consists of Urologists, Andrologists, Oncologists, Nephrologists, and transplant surgeons, who follow a multi-disciplinary approach to deliver quality services that are at par with international standards. The Centre for Urology also has excellent interdepartmental cooperation from the departments of Anaesthesia, Radiology, Pathology, Cardiology, Immunology, and Interventional Radiology.
19. Narayana Health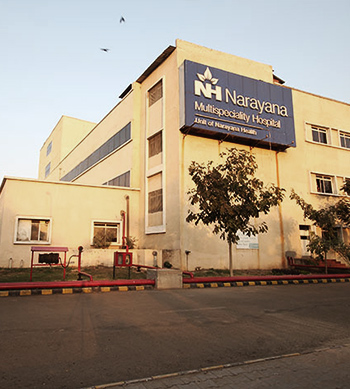 Narayana Health is a Bengaluru-based chain of multi-speciality hospitals situated in various cities across India. The healthcare has state-of-the-art dialysis units equipped with modern equipment and facilities for nephrology treatment and operates 24/7 at its full capacity. Narayana Health adheres to national and international standards for healthcare; 19 hospitals are NABH accredited while the other 2 which are Narayana Institute of Cardiac Sciences, Bengaluru, India, and Health City Cayman Islands, are JCI accredited. Through a combination of new projects and acquisitions, the group has added more than 5,859 operating beds.
Their centres provide advanced levels of care in over 30 specialities, including Cardiology and Cardiac Surgery, Cancer Care, Neurology and Neurosurgery, Orthopaedics, Nephrology and Urology, and Gastroenterology. The services offered by the healthcare's Nephrology department include Continuous Renal Replacement Therapy (CRRT), Peritoneal Dialysis (CPD), Plasma Dialysis (Plasmapheresis), Liver Dialysis (MARS Therapy), Kidney Transplant, and Combined Kidney & Liver Transplant and Kidney Biopsy.
Combined kidney and liver transplantation are usually done in patients with cirrhosis and other kidney diseases associated with it.
20. Sir Ganga Ram Hospital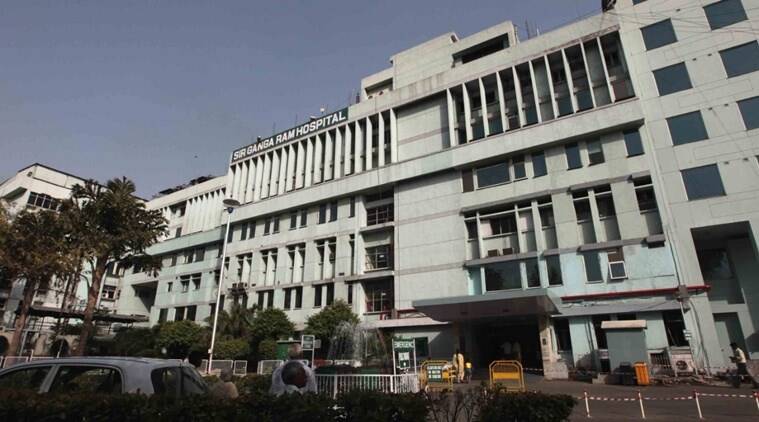 Sir Ganga Ram Hospital (SGRH) is a multi-super speciality hospital and medical college situated in New Delhi. The hospital provides comprehensive healthcare facilities and medical services to patients from Delhi and neighbouring states. It is one of the leading renal transplant centres in India, having done around twelve hundred live-related transplants with results comparable to the best centres in the world.
The hospital also runs regular OPDs for all disciplines where patients are seen free of charge. About 40% of all the investigations the OPD patients are free of charge. These services are provided strictly on a first-come, first-served basis.
Sir Ganga Ram Hospital is consistently ranked among the top hospitals in India. It has a team of nationally and internationally acclaimed doctors with years of experience in their respective fields.
Wrapping Up
Our organs are interlinked, and thus, are key to the proper functioning of our body. Whether it's the kidneys, lungs or heart etc., taking proper care of one's body is crucial and can help prolong one's life, and therefore, happiness.