Top 20
Top 20 Paint Companies in India For Aesthetic Décor Needs
The best paint companies in India are noted for their premium quality products which are used largely as décor paints and coatings at homes, public and private infrastructure as well as industries.
When constructing homes or any building or infrastructure, a lot of things are required, and among those, paints and coatings are essential part that complements the entire construction of a particular house or building. Paints are used to give a finishing touch to the exteriors and interiors of homes and buildings, which also make them look visually appealing.
Therefore, choosing the best paint brand is essential, as one brand may differ in several factors from the other.
Types of Paints and their Benefits
There are a variety of paints and coatings that are used in Indian homes and several other buildings. A few of these include oil-based paints, water-based paints, plastic-based paints, chemical-based paints, coatings, emulsions, acrylic paints, latex paints, distempers, primers, putty etc.
These paints and coatings have many benefits, for example, they are durable, fungus-free, water-proof, and give out pleasant smell and aesthetics when applied to the exteriors and interiors.
Also, read these articles:
"Top 20 Chemical Companies in India"
"Top 20 Cement Companies in India"
"Top 20 Construction Companies in India"
Let us now take a look at some of the most popular paint companies in India that have become well-known household brands.
List of 20 Best Paint Companies of India for Interior & Exterior Decor
Below is the list (sorted in alphabetical order) of the top paint companies of India that have become best-selling brands and a choice among households and industries.
1. Agsar Paints Pvt Ltd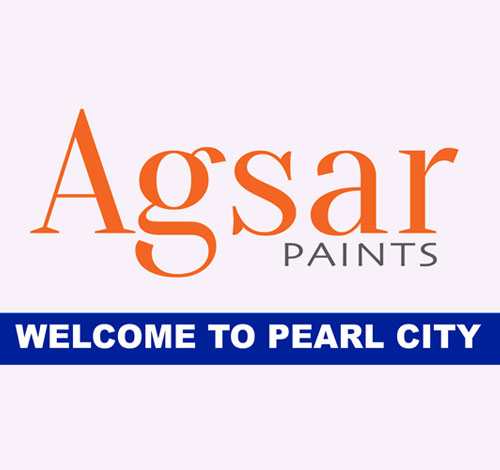 Agsar Paints is a leading paint manufacturing company located in Tuticorin, Tamil Nadu. The company is involved in manufacturing high-quality paints and paint-related products for a very long time now. It is a popular paints company in Southern India. Prior to becoming a major paint manufacturing company in India, the company started its business as a small paint and oxide manufacturer and was called "Agsar Chemicals". In 1974, it came to be known as Agsar Paints Pvt Ltd.
All of their products are eco-friendly, dustproof, weatherproof, and sun-proof. The main categories of their products are Industrial, Decorative, and Ancillary. The company offers products that include Floor Paint, Wall Paint, Wood Paint, Metal Paint, Water Proof Cement Paint, Micro Matt, Distempers, Stainers, Emulsions, Putty, Primers, Floor Coats, Varnishes, Oxides, POP, Chalk Powder, Water Proof Compounds etc.
The company products are ideal for all surfaces and for residential, commercial and industrial applications. They have a wide range of budget plans for different designs to meet the needs of consumers.
2. Asahi Songwon Colors Ltd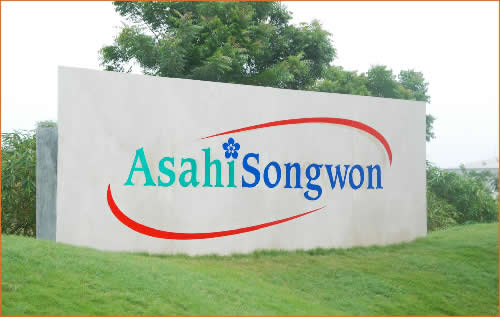 Asahi Songwon Colors Ltd is a leading player in the Indian Pigment industry and intends to become a leading manufacturer of phthalocyanine pigments and derivatives around the world. Pigments are generally colourants, adding colour to everything around us, namely ink, paints, textiles, plastics, rubber etc. The head office of the company is situated in Ahmedabad, Gujarat.
The company is in the manufacturing of CPC Beta Blue and Blue Crude, exporting substantial production to leading MNCs worldwide on account of the quality of its products. Their products offered are in the category of Phthalocyanine Pigments, namely Pigment Blues. These pigments include the CPC Blue Crude, Pigment Alfa Blue 15:0, Pigment Alfa Blue 15:1, Pigment Beta Blue 15:3, and Pigment Blue 15.4.
3. Asian Paints Limited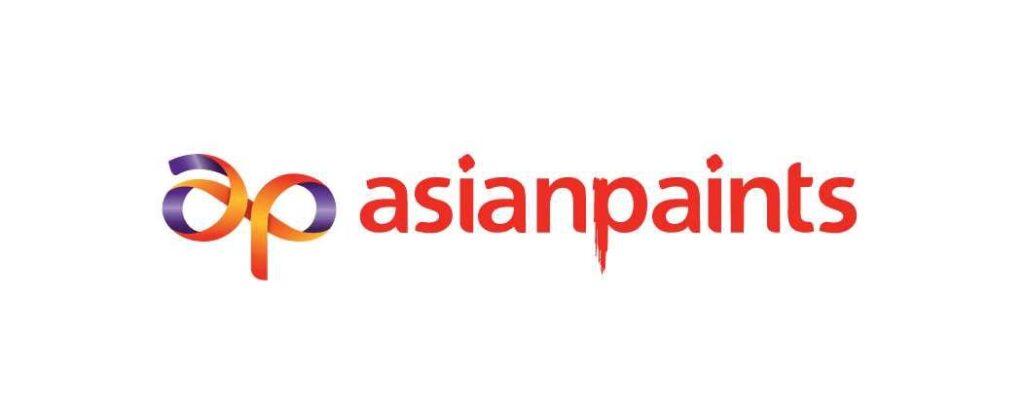 Asian Paints is India's largest paint company and Asia's third-largest company. The company is headquartered in Mumbai, Maharashtra. Being in operation for more than 70 years, it is India's No. 1 paint company and a favourite among hundreds and thousands of homeowners and builders.
Asian Paints manufactures a wide variety of plastic paints for interior and exterior decorations and industrial use. The company also focuses on implementing new concepts, like Colour Worlds, Home Solutions, Colour Next and Kid's World across the nation.
The company operates in more than 19 countries with manufacturing facilities across the globe. It also started an academy named Asian Paints Colour Academy which offers training programmes for paint applicators.
4. Austin Paints & Chemicals Private Limited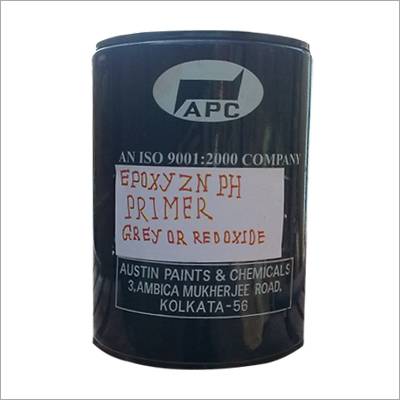 Austin Paints & Chemicals is a manufacturer and exporter of a wide range of paints and chemicals, and a pioneer in polyurethane and epoxy coating. The company is headquartered in Kolkata, West Bengal.
The company's extensive array of high-quality paints and chemicals products include Industrial Paint, Polyurethane Finish Paint, Acrylic Primer, Epoxy Filler, Epoxy Putty, Polyurethane Clear Coat, Polyurethane Finish Primer, Polyurethane Primer, Polyurethane Thinner and Synthetic Primer.
The company products are in high demand by clients in national as well as international locations. Finding their usage in various applications, their products serve various industries such as Commercial, Industrial, Automotive, and other general applications.
5. Berger Paints India Limited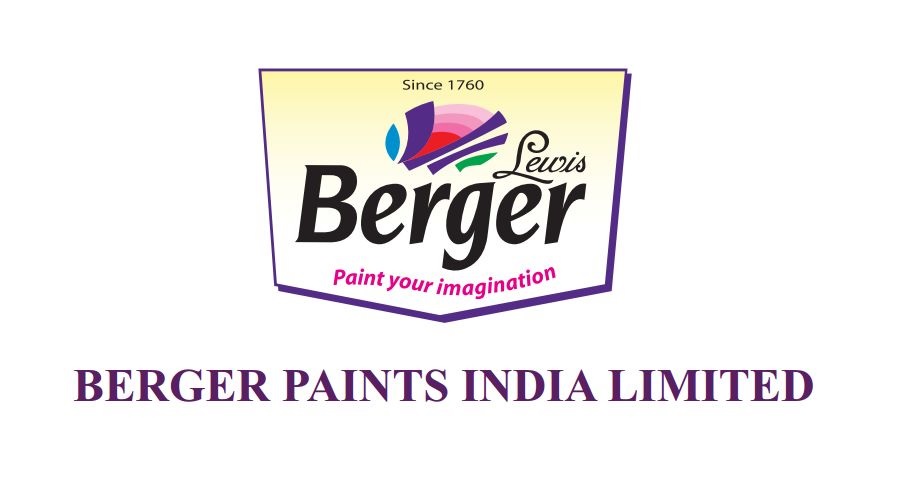 Berger Paints is one of the fastest-growing paint companies in India. Based in Kolkata, West Bengal, the company has set up 16 manufacturing plants (including subsidiaries) in India, of which two are situated in Nepal, and one each in Bangladesh, Poland and Russia, respectively.
The company was originally founded as Hadfield's (India) Limited before it was acquired by UK-based British Paints (Holdings) Limited in 1947. After the acquisition, the company name was changed to British Paints (India) Limited, and in 1983, its name was changed again and came to be known as Berger Paints India Limited.
The company's main offerings include products such as Exterior Wall Coatings, Interior Wall Coatings, Berger Metal & Wood Paints, Undercoats, Express Painting, and Construction Chemicals etc. Berger Paints is India's second-largest paint company and a top choice for many customers. It has a distribution network of more than 25,000 dealers across the country.
6. British Paints India Limited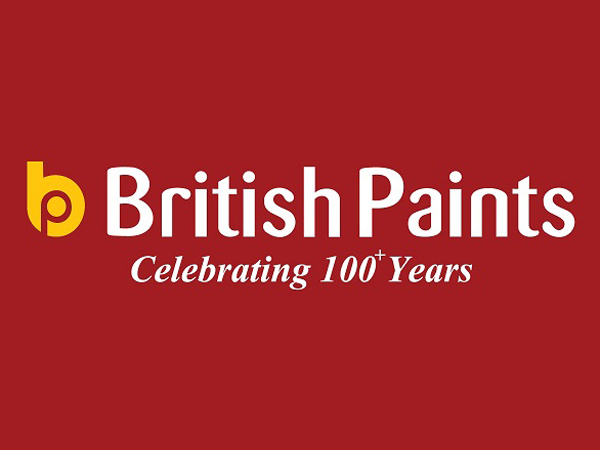 British Paints, based in London, UK, is one of the largest paint companies and manufacturers in India. Its India headquarter is located in New Delhi. The company has set up manufacturing facilities in four locations and has 60 branch offices across the country. It also has more than 12,000 channel partners, institutional accounts, and OEMs across the country.
The company produces a wide range of decorative, industrial and warranty products including wall painting colours and waterproofing solutions for homes, interior wall paint, exterior house painting and paint colours. The company products also include Decorative Paints, Wall & Metal Primers, Emulsions, Enamel Paints, Wood Finishes, Waterproofing, Wall Putty, Distempers, Texture Paints, Black Bitumen, Aluminium Paints, Ancillary, Industrial Coating Segment, Industrial Products and Warranty Products.
British Paints also offers customised painting services to aid hospitals, corporate and institutions with their painting needs.
7. Clariant Chemicals India Limited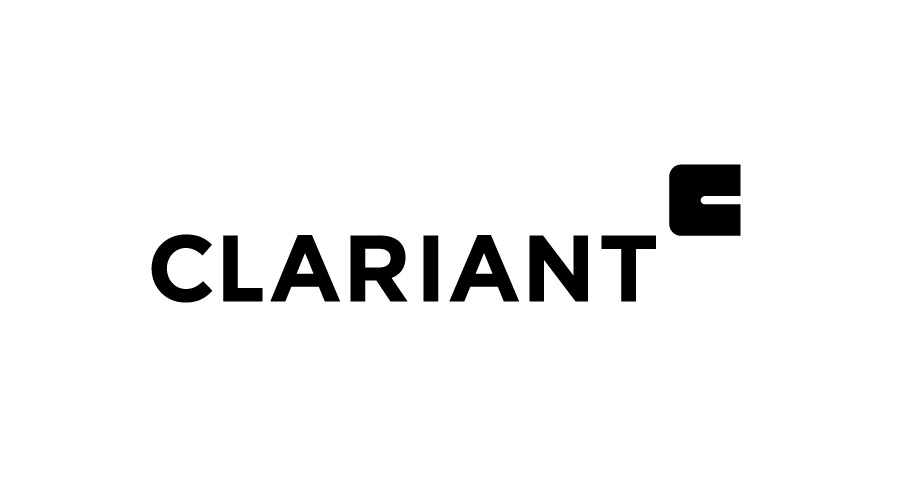 Clariant Chemical (India) is a subsidiary of Clariant Chemical Ltd. (CCL), a Swiss chemical company under the Clariant Group. The company was established in 1956 and its headquarters in India is located in the Thane district of Mumbai, Maharashtra. The company also owns subsidiaries such as Vanavil Dyes & Chemicals and Kundalika Investments Ltd., in India.
Clariant Chemicals (India) primarily operates in the business areas of Care Chemicals (BU Industrial & Consumer Specialties and New Business Development), Plastics & Coatings (BU Pigments), Natural Resources ( BL Mining Services, BU Functional Minerals and BU Additives) and Catalysis (BU Catalysts and Biofuels & Derivatives). The company has manufacturing facilities set up at various locations, such as Nandesari (Gujarat), Nagda (Madhya Pradesh), Roha (Maharashtra), Cuddalore (Tamil Nadu), Bonthapally (Telangana) and Edayar (Kerala).
The company is also a leading manufacturer of speciality chemicals for domestic and industrial use. The company produces and markets products, such as leather, textiles, plastic, paints, and printing inks, as well as a variety of agrochemical products in India. The company has a presence in many international markets, too.
8. Dulux Paints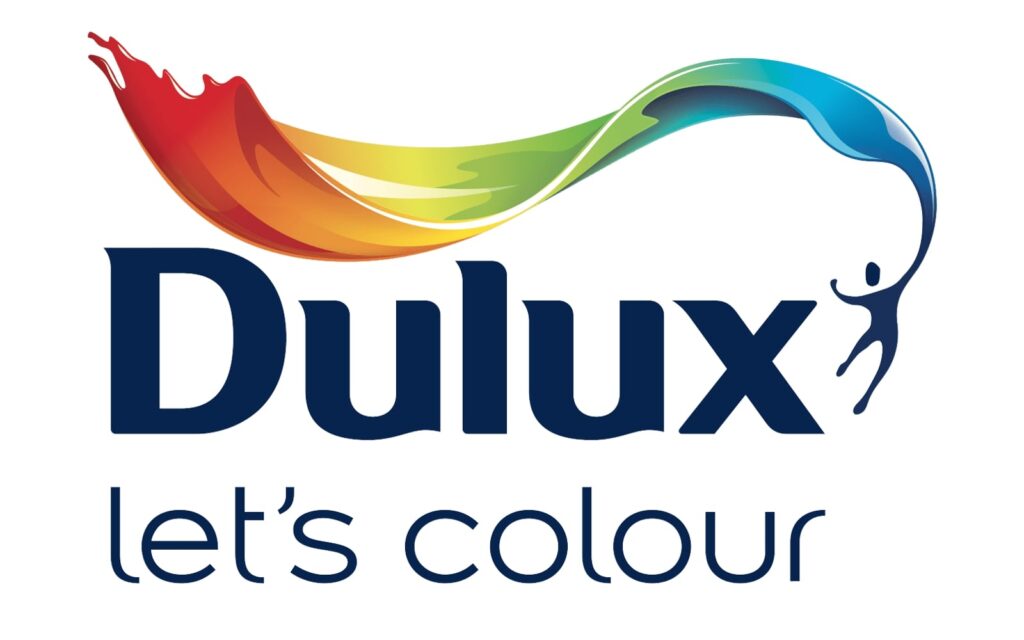 Dulux is a renowned brand that specializes in manufacturing and distributing high-quality paints and coatings. With a long and rich history that dates back to the early 20th century, Dulux has become a trusted name in the world of paints.
Dulux is also committed to environmental sustainability. The brand has introduced eco-friendly paint options that have lower VOC (volatile organic compound) content, reducing the harmful impact on both human health and the environment.
Dulux is the widely distributed brand in the Decorative Coatings segment. The company's product line includes Basic and Industrial Coatings, Chemicals, Decorative Paints, Industrial Finishing/Re-finishing Products, and more.
9. Fineotex Chemical Limited (FCL)
Fineotex Chemical, aka FCL, is a leading Speciality and Textile Chemicals manufacturing company in India and also has a presence in Malaysia. In 1979, FCL entered the chemical production business with headquarters located in Mumbai. The company also owns a subsidiary Fineotex Malaysia Limited. In addition, the company formed a partnership with Belgium-based textile chemical company Eurodye-CTC, for the commercialisation of speciality chemicals for the Indian market.
FCL manufactures a range of products, which include Speciality Chemicals and Enzymes for the Textile and Garment Industry, Water Treatment Industry, Leather Industry, Construction Industry, Paint Industry Agrochemicals, Adhesives and others.
The company's production facilities are located in Mumbai and Ambernath (Maharashtra) and Selangor (Malaysia). It has over 87 distributors across India.
10. Indigo Paints Limited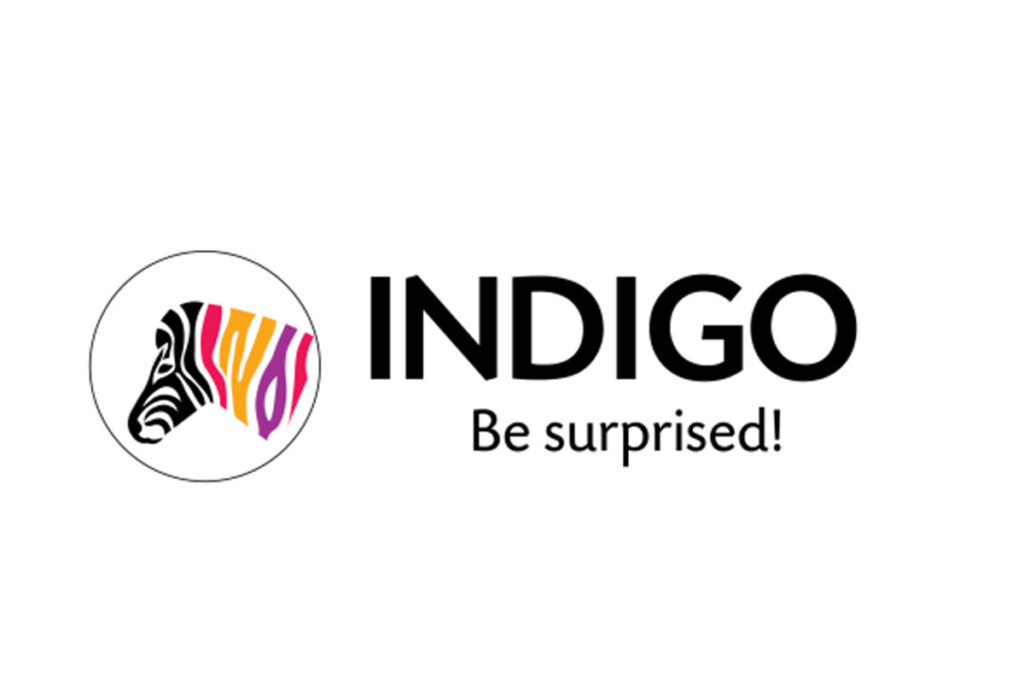 Indigo Paints Limited is an Indian company operating in the decorative paints segment. It was founded on January 29, 2000, and is headquartered in Pune, Maharashtra. Indigo Paints specializes in the manufacturing and marketing of a wide range of decorative paints, including exterior and interior wall paints, enamels, wood coatings, and ancillary products.
One of the notable aspects of Indigo Paints is its focus on innovation and sustainability. The company has dedicated research and development teams that continuously work on developing new and eco-friendly products. They have a strong emphasis on creating paints that are low on harmful emissions, energy-efficient, and safe for consumers and the environment.
Indigo Paints has received several industry recognitions and awards for its achievements. It has been recognized for its sustainable practices, product quality, and contribution to the Indian paint industry.
11. JSW Paints

JSW Paints of the JSW Group conglomerate is a leading paint manufacturer company in India. It is one of the most sustainable paint companies in India operating in the steel, energy, cement, and infrastructure sectors. The headquarters of the JSW Group is located in Mumbai, Maharashtra. It is a part of the O.P. Jindal Group.
The company produces water-based paints which are used in the coating and decoration of walls, wood and metal surfaces. The products offered by JSW Paints are Wall Paints, Wood & Metal Paints, Waterproofing, Industrial Coatings, Painting Tools etc.
The company uses innovative technology that has made the painting process simpler and faster. They are the first in India that provide the opportunity to choose any colour at the same price.
12. Jenson & Nicholson Paints Private Limited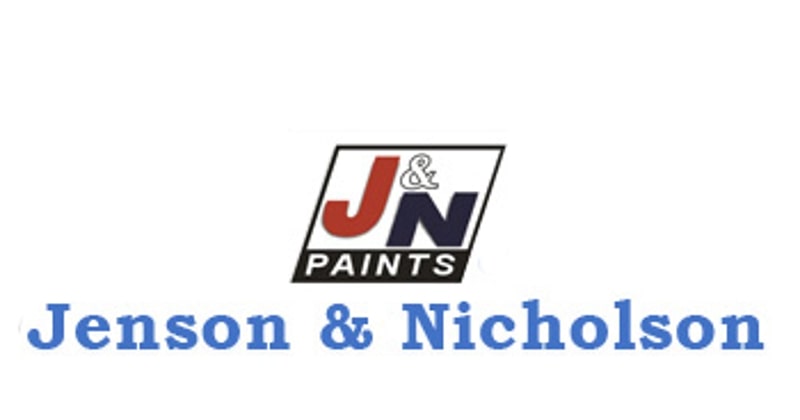 Jenson and Nicholson Paints is the second oldest paint company in India with its headquarters located in Gurugram, Haryana. The company was established as a joint venture between Jenson & Nicholson India Limited and Sheenlac Paints with the intent to revive the brand and establish a viable alternative in the retail Decorative Paint market in India.
The company offers a wide range of products in the categories of Decorative Paints, Wall Coatings, Automotive Paints and Industrial Paints. Their interior and exterior décor paint products include Wall Paints, Wood Coatings, Industrial Paints, Automotive Paints, Emulsions, Enamels, Primers, Putties, Distempers, and more.
Their main products include industrial and as well as decorative paints. All their products are eco-friendly and effective against bacteria. Automotive paints have brought a large number of industrial contractors to the company. Industrial paints have a long adherence period.
13. Jotun Paints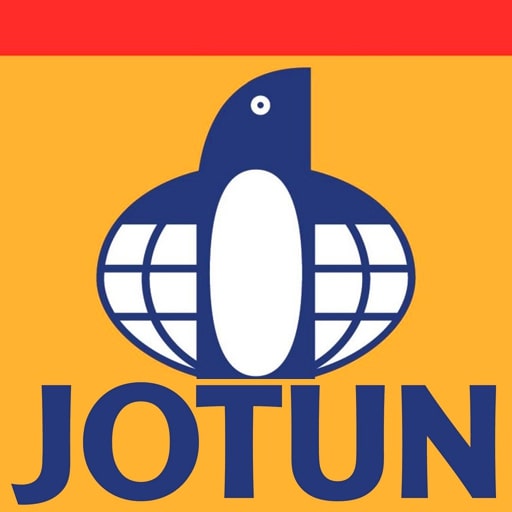 Jotun is a leading paints and coatings manufacturer and supplier of Interior and Exterior Decorative Paints in India and around the world. It has a presence in more than 100 countries across North and South America, the Middle East, India and Africa. This global paint brand has set up 40 production facilities in 23 countries and operates 67 companies in 47 countries.
Jotun Paints serves many categories like Homes, Infrastructure, Architecture and Designs, Light Industry, Shipping, and Energy. The company offers products that include Wall Paints, Marine Coatings, Powder Coatings, Protective Coatings, Green Building Solutions, and Hardtop Design Metallics.
Additionally, a few of their retail outlets have the Interior Colour Centre, where experts provide assistance and a colour tool consisting of at least 128 unique shades specifically designed for walls and interior details.
14. Kansai Nerolac Paints Limited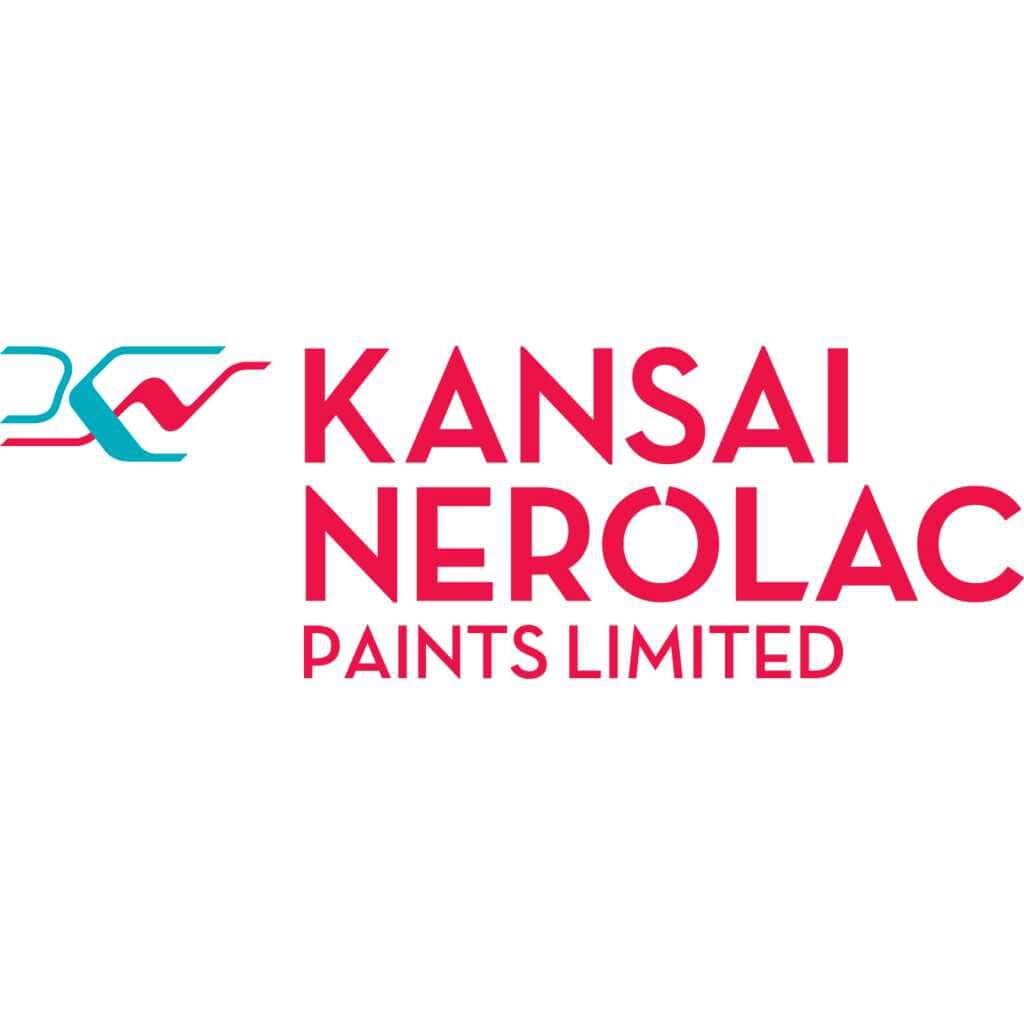 Popularly known in India as Nerolac Paints, the Kansai Nerolac Paints Ltd company is a joint venture between Japan-based Kansai Paints Co. Ltd., and the in-house Gahagan Paints and Varnish company. In Mumbai, Maharashtra, the company's headquarter is located.
The company offers a range of paints and coatings products, which include Decorative Paints, Coatings, Industrial Finishing (and re-finishing) Products, Basic and Industrial Chemicals, and various other items. It also manufactures and supplies Paint Systems for the Cycle, Material Handling, Bus Bodies, Electrical Components, Containers, and Furniture Sectors' Finishing Lines.
In 1986, GNPL signed a TAA in Osaka with Kansai Paints Co. Ltd., of Japan for the production of Cathodic Electrodeposition primers and other advanced coatings for automotive products. GNPL was the first ever company in India to implement this technology.
15. Marudhar Paints & Polymers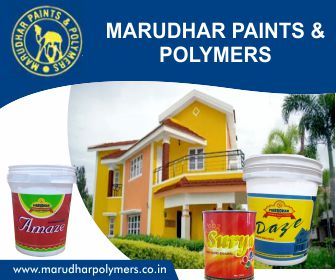 Marudhar Paints & Polymers is a leading manufacturer of Paints, Resin, Printing Inks & Wood Stains. The company head office is located in Jodhpur, Rajasthan. It has the latest manufacturing machinery, testing equipment and an R&D lab.
The company manufactures all types of Industrial and Decorative Paints, Enamels, Primers, Lacquers, Printing Inks, Thinners and Synthetic Resins like Alkyls, Maleic Resins, Modified Phenolic Resins, 4.F & M.F. Resins and Wood Stains in India.
Additionally, the company has the latest manufacturing plants like Ball Mills, Sand Mills, Attritors, Mixers, High-Speed Mixers, and Thermal Fluid Systems. Their R&D division is equipped with all testing and development facilities. All of their products are tested during manufacturing as well as after production and marketed as per customer satisfaction.
16. Nippon Paint (India) Private Limited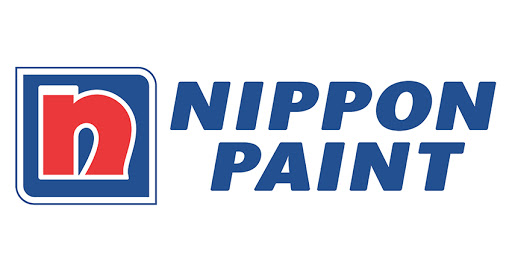 Nippon Paint is another popular paint and chemical products manufacturer and supplier in India. It is one of the world's largest paint makers and a top paint company in India. Nippon Paint Holdings Co. Ltd., is Japan's first paint manufacturing company founded in 1881 and headquartered in Osaka. Its India head office is located in Chennai, Tamil Nadu.
The company manufactures high-quality paints and coatings for the Automotive, Industrial, and Ornamental industries. Their products include Interior Wall Paints, Exterior Wall Paints, Wood & Metal Paints, Marine Coatings, Automotive Coatings, Industrial Coatings, Primers/Undercoats, Construction Solutions, fine Chemicals etc. These and more are among the company's environment-friendly product offerings.
17. Shalimar Paints Limited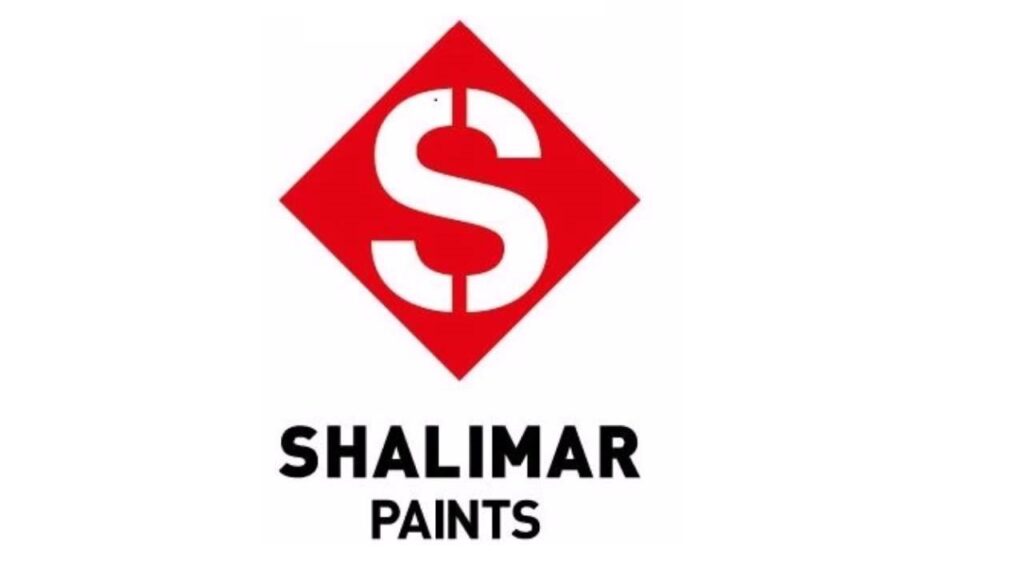 Shalimar Paints is a popular paint brand of the then-called Shalimar Paint Colour & Varnish Ltd company based in India. The company was founded in 1902 in Howrah, West Bengal. Its head office was later moved to Gurugram, Haryana.
The company manufactures and supplies a range of Decorative Paints, Wood Paints, Industrial Paints & Coatings and Ornamental Paints. With access to high-end technology, the company introduced many firsts in the industrial coatings segment such as high-build zinc coatings, polyurethane paint for fighter aircraft radiation-resistant coatings for nuclear power plants, and railway coaches, among others.
Shalimar Paints has more than 30 depots and the company services over 5,000 dealers across the country.
18. Sheenlac Paints Limited

Sheenlac Paints is one of India's leading decorative paint and Industrial coatings manufacturers with its head office located in Chennai, Tamil Nadu. The company started off as a pioneer in wood finishes and its flagship brand "Sheenlac" soon became a household name in most parts of the country.
Some of the main products of the company are Emulsions, Distempers, Enamels, Wall and Wood Putty, Primers, Fillers, Sealers, Thinners and Paint Removers.
The company produces Packaging Thinners in recyclable PET (Polyethylene Terephthalate) bottles, Wood Coatings, Wood Finishes, a wide range of Polyurethane Finishes, Melamyn Wood Finishes, Wood Polishes, Wood Stains and Thinners under the brand Sheenlac. It also offers a range of products like Automotive Paints, Wood Finishes, Architectural Finishes, Decorative Paints, Industrial Paints & Coatings, and Painting Solutions etc.
19. Sirca Paints India Limited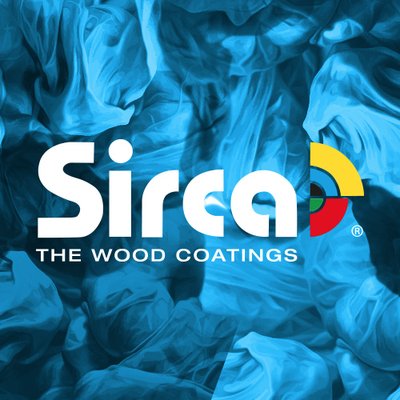 Sirca is a leading market player in the field of Paints & Coatings in India and the company has been ushering itself to people's homes. The company was originally founded as Sircolor Wood Coatings Private Limited in New Delhi. Its name was later changed to Sirca Paints India Limited.
Sirca's products include a range of Wood Coatings and Wall Paints & Textures for homes that are offered in various categories, which are Interior, Exterior, Finishes/Effects, Wall Primer, and Putty. Their range of Interior products includes Amore Gloss Luxury Emulsion, Double Face Emulsion, Fresco Matt Luxury Emulsion, Fresco Plus Silk Emulsion, Rovere Economy Emulsion Interior, and Serene Premium Emulsion Interior.
The company has ventured into setting up an in-house manufacturing unit for melamine, NC products, and economical PU which adds to current product offerings.
20. Snowcem Paints Private Limited

Snowcem is an Indian paint company for home painting services and solutions providing a wide range of interior and exterior paint products to design homes. The company is now part of Saurashtra Cement Limited – Paint Division. The company has been around for over 60 years with its headquarters located in Mumbai, Maharashtra.
Snowcem delivers a line of new-age products like Water-based Liquid Paints, Unigloss, Eco-friendly products, etc. The company products are offered in the categories of Exterior, Interior, Primer, and Cement. Known for its remarkable exterior range of products, Snowcem started to offer a wide range of interior products as well. Their water-based paint products are used in both interior and exterior decorations.
Snowcem Paints began manufacturing coatings and exterior paints for the Indian market. It is a major producer of water-based paints in the country.
Wrapping Up
India has a vibrant market for aesthetic décor needs, and the top 20 paint companies play a crucial role in meeting the demand for high-quality paints. These companies offer a wide range of products, including interior and exterior paints, specialty coatings, and finishes.
Overall, the presence of these industry leaders contributes to the growth of the paint sector in India and provides consumers with a diverse range of options to fulfill their aesthetic décor needs.