Top 20
Top 20 Cycle Brands in India- Which One to Buy
Bicycle, also called cycle or bike in different parts of the world, came into existence in the 19th century. On the 3rd of June each year, the world celebrates World Bicycle Day by organising cycling events in many countries around the globe. Cycling is not only fun, it is a physical exercise to keep your body healthy, too.
Did You Know?
The 'Draisine' is regarded as the first practically used bicycle that was invented in 1817 by a German baron named Karl Freiherr von Drais. He also happens to be the inventor of the typewriter and many other devices and machinery that are in use today.
When cycles were introduced in India post-independence, they were primarily used by people as a convenient means of transportation from one place to another. Gradually, as years passed by, the use of cycles garnered more attention among children, teenagers and adults. This also resulted in the formation of companies that entered the bicycle manufacturing business in India and around the world. Today, there are not only in-house bicycle manufacturing companies in the country, but several international brands have made their presence and gained success in the markets and among their customers.
Thus, you will probably know a few bicycle manufacturing companies in India, which have become popular brands among cycle enthusiasts across the country. Some of these top-selling bicycle brands in India include names like Hero, Atlas, BSA, Avon, BMX, and many more.
Also, read these articles:
"Top 20 Tyre Companies in India" [link to article]
"Top 20 Steel Companies in India" [link to article]
"Top 20 Plastic Companies in India" [link to article]
Let's take a look at some of the best bicycle brands in India that have made a name amongst children, teens and adults across the country.
20 Best Selling Bicycle Brands of India for Boys and Girls
Here is a list (in alphabetical order) of twenty top-selling and affordable bicycles in India for boys and girls of all age groups. You can check the prices of these bicycles on their respective websites.
Note: Atlas Cycles, which earned a big name for itself across India made a heart-breaking decision of shutting down its 70-year-old (established in 1950) successfully established business for good (probably due to lack of funds). That's right, folks. One of India's iconic cycle brands Atlas Cycles has shut down its bicycle manufacturing and supplying business in 2020, amusingly on World Bicycle Day i.e., on 3rd June 2020.
1. Atlas Cycles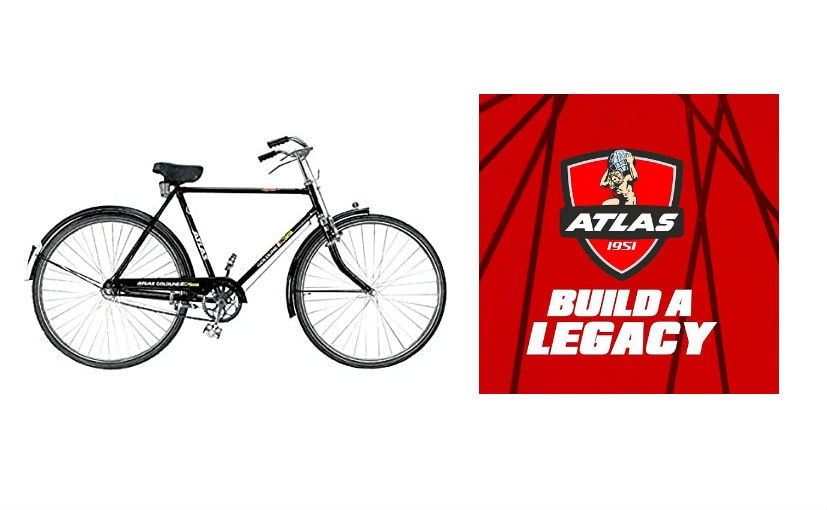 Though Atlas Cycles is no longer in the manufacturing business since 2020, we still wanted to include it in the list of top-selling bicycle brands in India because of its popularity in the country. Atlas Cycles Industries Limited is one of India's oldest and most trusted bicycle manufacturing companies and a brand name that started its business in the year 1951. The company also exported its cycles to 50 countries around the world. However, after becoming defunct, the company name is now called Atlas Cycles (Haryana) Ltd.
Atlas bicycles were the top choice among cycle enthusiasts in India during the 1960s and until 2010. The company manufactured and sold a wide range of cycles for kids, men and women segments. Their kid's segments include Atlas Meow, Atlas Little Star and Atlas Fly. Their men's segment includes models like Atlas Goldline Series, Atlas Goldline Super Series, Atlas Supreme Series, Atlas Regal, Atlas Speedster, Atlas Super Strong, and Atlas Icon. As for the women's segment, the models include Atlas Yoyo and Atlas Goldline Super P Bar.
Additionally, the company used to organise cycling events every year in various parts of the country. The number of participants in these events was significantly large.
2. Avon Cycles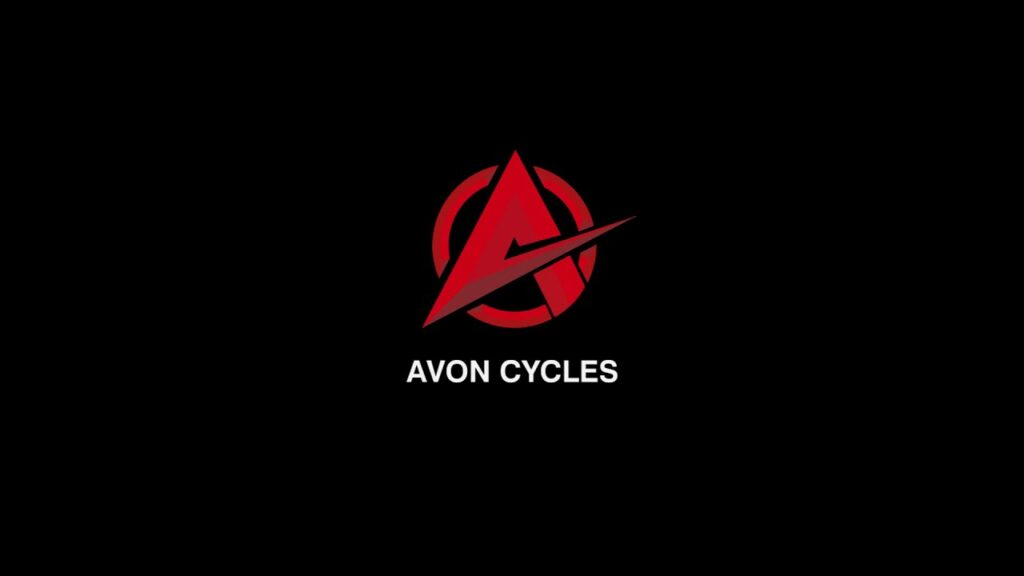 Avon is a popular bicycle brand in India and one of the oldest in the country, as well. The company that manufactures Avon bicycles in India is Avon Cycles Limited, which was established in the year 1952 by the Pahwa Brothers in Ludhiana, Punjab. The company started its business by manufacturing saddles and brakes for bicycles, and later, began manufacturing the whole bicycle with a dream of providing the common man with an affordable means of mobility.
The company offers a wide collection of bicycles that are suited to boys and girls of any age group. Their most selling categories of cycles are Single Speed MTB, Geared MTB, Roadsters, as well as in the kids and ladies segments. Avon also manufactures the trendy CYCLUX series of bicycles that are well-suited for city and outdoor cycling.
The company Avon Cycles Ltd., has emerged as one of the largest cycle manufacturers in India. All in all, the brand has over 200 models of bicycles that cater to all age groups.
3. BSA Cycles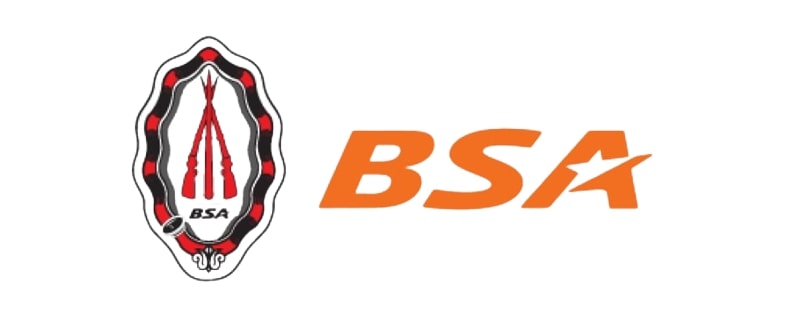 BSA Cycles is one of India's most popular sports bicycle brands that was launched in 1964 in a joint venture between Indian-based Murugappa Group and UK-based Tube Investments company.
BSA Cycles and several well-recognised bicycle brands such as BSA Ladybird, Montra, and Hercules are the flagship bicycle brands of TI Cycles owned by Chennai-based Murugappa Group. It is a brand that has launched some of the very first bicycles in India, like geared cycles, ladies' cycles, kids' cycles, roadsters and MTB. They offer an exclusive range of the kids' cycles segment. It is one of those brands which offers comfortable cycles at reasonable prices.
BSA bicycles are readily available at various local stores in your area or you can also purchase them from many online stores.
4. Bianchi Cycles

Bianchi is one of the most prestigious international brands of bicycles in India. It was launched in 1985 in Italy. Most people only know the brand for their road bikes, but their range includes everything from road, hybrid, gravel, and mountain bikes to fitness bikes.
The company offers all types of cyclists a wide selection of cycles and bicycle accessories. The use of Bianchi bicycles in races is also very popular among cycle enthusiasts.
Bianchi Cycles come under the list of top international bicycle brands in India. Whenever possible, Bianchi tries to improve its gearshift mechanisms, suspension and frames to provide its riders with the best possible ride experience. Bianca's cycle often appears in the Tour de France, a sport that is very popular among professional cyclists.
5. Cannondale Cycles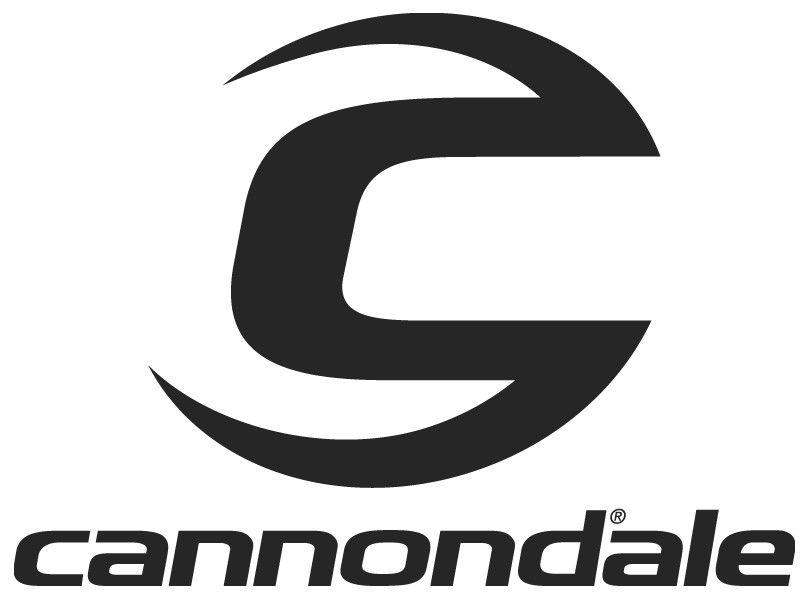 Cannondale Cycles is a leading name in bicycle manufacturing and hi-tech cycle brands in India. The company is a prominent producer of lightweight cycles with aluminium frames. It introduced its first touring bike in the year 1983 and launched another model of its mountain bike in 1984.
The company was founded in 1971 and has come a long way ever since the brand came into being in a crowded loft above a pickle factory. Since its inception, the brand is widely regarded as the leading innovator with game-changing technologies in the bicycle industry.
In India, the brand is sold as a part of the Track and Trail store. So if you want to buy it, go to the nearest Track and Trail shop.
6. Dahon Cycles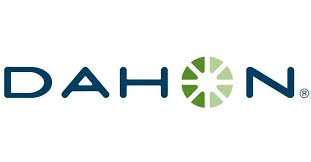 Dahon Cycles is another Indian brand that produces high-quality bicycles at affordable prices. The Han brothers established the company in the year 1982. Dahon Cycles is a unique brand in that they are the first folding cycle brand in the world. They are also the world's leading manufacturer of high-volume folding bicycles. It offers the world's first folding bicycle that can even fit under a train seat.
About 98% of these folding bicycles are based on mechanical frame and wheel configurations, metal alloys and folding mechanisms. The production of these bikes runs on the concept of green mobility. The cycles can be folded and unfolded easily, making them easy to transport while travelling. It has become the best-selling folding cycle in major cities such as New Delhi, Mumbai, and Bengaluru.
If you are looking for a folding bicycle brand, Dahon is the brand you should be going for. With over three decades of experience, Dahon Cycles has more than 300 patents and is trusted worldwide.
7. Firefox Bikes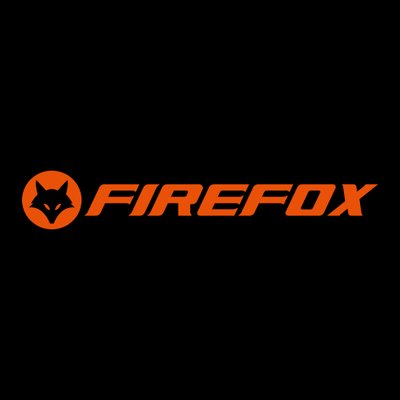 Firefox Bikes is a premium bicycle brand in India, which is now owned by Hero Cycles, one of the world's largest cycle manufacturers. Firefox cycles are very common, particularly among kids, teens and adventure seekers. The bicycle manufacturing company was formed in the year 2005 and so on, made a mark in the Indian market. The company's head office is situated in Gurugram, Haryana.
Firefox Bikes offers its customers an exclusive range of high-end bicycles, parts and accessories, which can be purchased online at their e-store. The brand sells foreign brands of bicycles, covering the full spectrum of kid's bikes, mountain bikes, road bikes, city bikes etc.
The company manufactures and sells a wide range of bicycles that are available in the categories of Gravel Bikes, Mountain Bikes, Hybrid Bikes, Road Bikes, Bad Attitude Series, Marvel & Disney Bikes, Kids Bikes, Women Bikes, Junior Bikes, Speciality Bikes, and Electric Bikes. Additionally, Firefox lets you customise mountain and hybrid bike variants with personalisations for a fee, which includes modifying wheel size, front suspension, gear, and tube text (maximum of 10 characters).
8. Hercules Cycles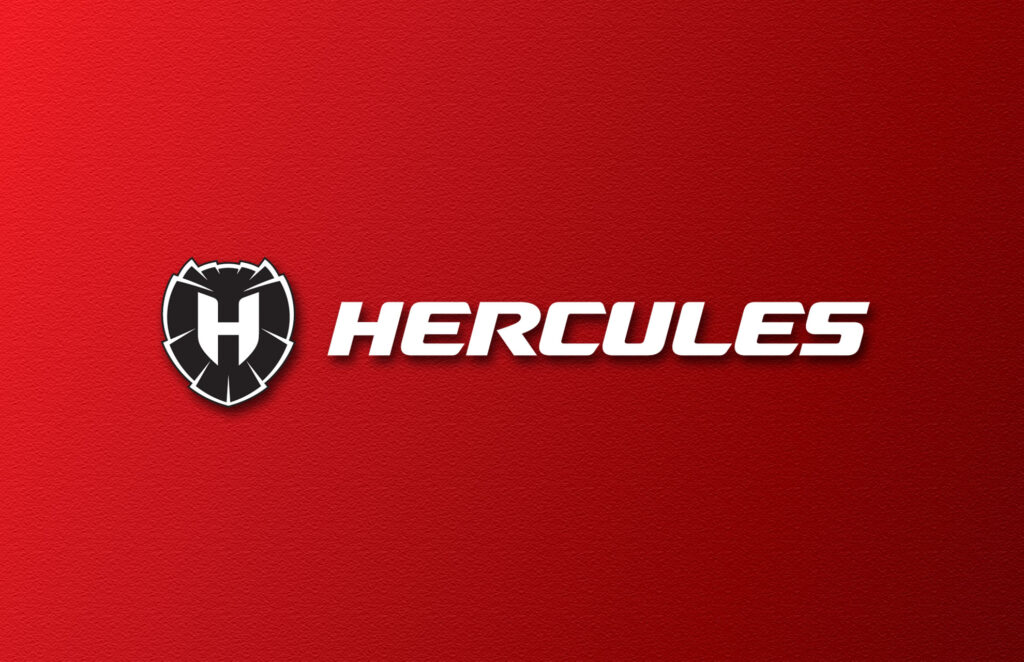 Hercules Cycles is another leading bicycle brand in India. It is prevalent among Indians because it offers some of the most up-to-date cycle models to customers. When it comes to the history of Hercules Cycles, it all started in the year 1951. The bicycle manufacturing company is as old as its major in-house competitors, like Hero Cycles, Atlas Cycles, Avon Cycles, and several others.
The brand's unique selling point (USP) is that it first introduced its range of Mountain Bikes to India, and its bicycles have now become one of the best-selling cycles in the country.
Hercules is a brand that stands for defying conventions, embarking on new adventures, and living life to the max. Its bicycles are offered in five categories, namely Rodeo, MTB Bikes, Kids Bikes, Roadster Bikes, and Junior Roadster Bikes. In India, Hercules has more than 200 rural stores which are located in various regions across the country.
9. Hero Cycles Ltd

Hero brand of cycles is a common household name in India amongst bicycle lovers. Truly, after Atlas (now defunct) and Avon, the next big name is, of course, Hero Cycles, and a Guinness World Records holder. It was established in the year 1956 in Ludhiana, Punjab. It is part of Hero Motors Company, now known as Hero MotoCorp. The company, Hero Cycles Limited, manufactures bicycles and bicycle parts and accessories. It also exports bicycles to more than 70 countries across the globe.
Hero Cycles is one of the world's largest manufacturers of cycles. It became mainstream in the 80s and 90s era when young boys and girls in large numbers owned this brand of bicycle and rode through the streets. The company offers a range of cycles, such as the ATB Bikes, MTB Bikes, City Bikes, Women Bicycles, Kids (Boys & Girls) Bicycles, Doraemon Series, E-Cycles, and Hero Sprint Gemtec Series.
Hero Cycles is a leader in both the standard and as well as in premium segments in India. The company owns the cycle brands, Hawk, Roma, Firefox Bikes, and the Sri Lanka-based bicycle manufacturer BSH Ventures.
10. KROSS Bikes

KROSS Bikes, or Kross Bikes, is one of the best brands in India that offers affordable models of bicycles for men, women and kids. KROSS was established in the year 1990 under Hero Eco, which is an umbrella brand of Hero Cycles Ltd. Hero Eco is providing an absolute two-wheeled luxury experience for modern Indian society. It is one of the brands that offer varieties of models.
The cycle manufacturing company produces some of the best bicycles. It manufactures a wide range of bikes such as trekking, urban, mountain, and other bikes. KROSS bicycles are available in the categories of Mountain Bikes MTB, City Bikes, Ladies Bikes and Kids Bikes.
The main aim of the KROSS is to manufacture the best quality cycles for casual riders and beginners. It offers various designs and attractive coloured cycles and bicycle accessories. It exports products to 35 countries around the world. These cycles are readily available at various cycle stores across the country. You can purchase their bicycles at an affordable price from online stores as well.
11. LA SOVEREIGN Bicycles

LA SOVEREIGN is a bicycle and toy brand that is also a sign of the first-ever joint venture between the companies SOVEREIGN in India and LA Bicycles in Thailand. High-quality products like bicycles and toys are being manufactured in India embraced with world-class design to serve the needs of Indian consumers. The company LA SOVEREIGN Bicycles Pvt. Ltd., is located in Ludhiana, Punjab.
The company offers bicycles under the brands X-Bicycle, LA SOVEREIGN, and Voom. Their bicycle variants include MTB Single Speed, MTB Multi-Speed, Hybrid Bikes, Kids Bikes and Fat Bicycle. Also, LA SOVEREIGN provides a few distinguishable features in their bicycles. The bicycles are fitted with only high-quality Taiwanese/Japanese components. The bikes are using Alloy Rims and anti-rust stainless steel spokes. All the bicycles are assembled and packed individually in a strong carton box easy to carry and handle.
LA Bicycles is a Thailand-based company manufacturing Bicycles, Toys and Electric Bikes for Asian, European and American markets. SOVEREIGN is an Indian-based company and has been in the Bicycle trade for the last 40 years now. They have a strong brand presence in the Indian and Export markets and are one of the leaders in the trade. Bicycles and Toys are being manufactured under the LA SOVEREIGN brand in Thailand and the products are being made available to its consumers through a vast dealer network in India. A complete service Backup & Spares range is available with the local dealers.
12. Mach City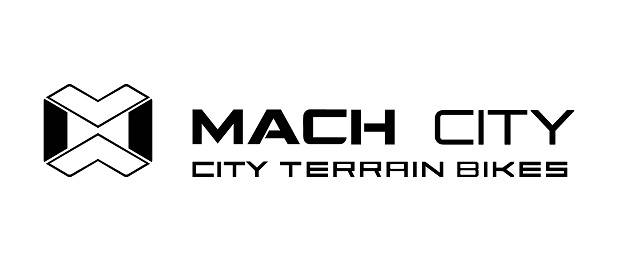 Mach City is a fairly new brand of cycles in India for boys and girls. It is the flagship brand of Chennai-based TI Cycles owned by Murugappa Group and was launched in the year 2015. Mach City blends design and performance seamlessly, for an unmatched riding experience.
Their range of bicycles is available in models that include iBike Single Speed, iBike W Single Speed, iBike 7 Speed, iBike W 7 Speed, Munich Single Speed, and Munich 21 Speed. Their iBike W Single Speed and iBike W 7 Speed variants are for the women's segment.
Mach City bicycles are designed for the city and adventurous terrain. It's the perfect ride for short-distance cycling. The evolved range of city terrain and touring bikes are your shortcut through traffic jams.
13. Mongoose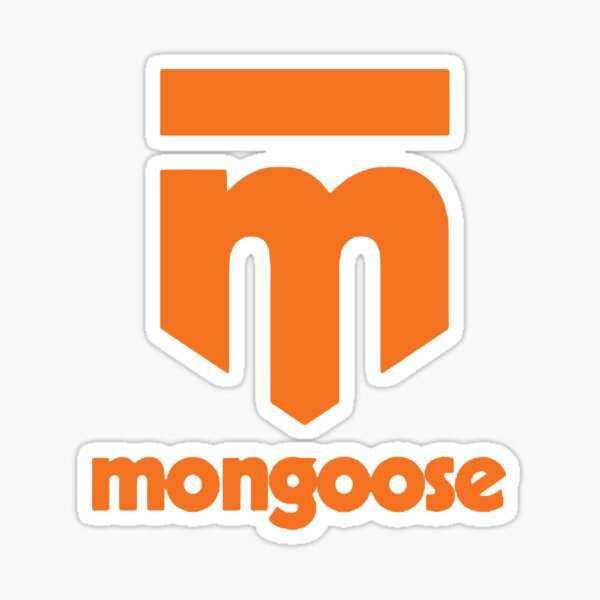 Mongoose is a US-based bicycle brand that also has a major place in the Indian market. Although many cycle enthusiasts know the brand better as BMX. BMX is one of the best bicycle variants from Mongoose for performing stunts, adventure riding, and free-roaming through the less-traffic streets.
Mongoose bicycle manufacturing company was founded in the year 1974 in Simi Valley, California, USA. However, over the years since its establishment, the company has been sold to and bought by many companies. At present, it is owned by Pon Holdings BV, a Dutch conglomerate based in the Netherlands. These days, BMX cycles are manufactured by a lot of companies due to their ever-growing popularity among cycle enthusiasts.
The company offers its products in two segments: Bikes and Scooters. Their Bikes segment includes categories like BMX, Mountain Bikes, Urban Bikes and Kid's Bicycles. These further include various models, from freestyle to racing to adventure.
14. Montra Cycles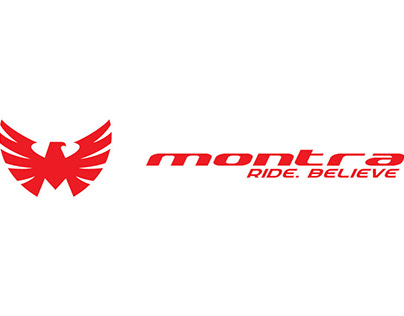 Montra is a fast-growing high-end performance bicycle brand in India. Its manufacturing company TI Cycles of India is based in Chennai, Tamil Nadu. The company was launched in 2011 and is the flagship performance brand in TI Cycles' Track and Trail range. Track and Trail is a store where you can buy Montra and other brands of bicycles and accessories.
Montra offers bicycles in the categories of E-Bike, Hybrid Bike, MTB Bike, and Urban Sport Bike. These categories further have several variants of bicycles. For instance, their MTB variant includes models Rock 27.5T, Rock 29T, Madrock 27.5T, Madrock 29T, Backbeat 27.5T, and Backbeat 29T. The Hybrid variant includes models Blues 27.5T, Blues 29T, Timba SS 700C, Downtown 700C, and Trance Pro 700C. The Urban Sport variant has one model, Chord 27.5, and so does the E-Bike variant's City Unplugged model, which can run up to 30 km at full charge. The company also launched Montra Techno, an international standard carbon frame bike.
Montra aims to bring an international standard of performance to Indian riders, with cycles that are faster, lighter and stronger than anything these roads have ever seen.
15. Omobikes

Omobikes, also branded as OMO Bikes, is a startup bicycle company launched in 2016 by two IIT graduates and cycle enthusiasts, Bhishma Choudhary and Deepak Chauhan. However, their main focus was actually to make self-sustaining and running solar-powered bikes, but its commercial viability still needs some time.
The company offers a range of cycles and electric bicycles for kids, men and women in three categories: Hybrid Bikes, Mountain Bikes and Kids Bicycles for the age group of up to 8 years. These bicycles are further available in various types, such as Single Speed, 7 & 21 Gears, Unisex Bicycles, MTB, etc.
Additionally, OMO Bikes makes spare parts and accessories for bicycles. A few of these accessories include bicycle safety helmets, USB rechargeable headlights and rear LED safety lights, cycling jersey, mobile holder, cushion handlebar grips, water bottles and bottle-holder/cage, seat covers/saddle, rotatory bell, mudguards, air pump, chain lubricants, and more.
16. Raleigh Bikes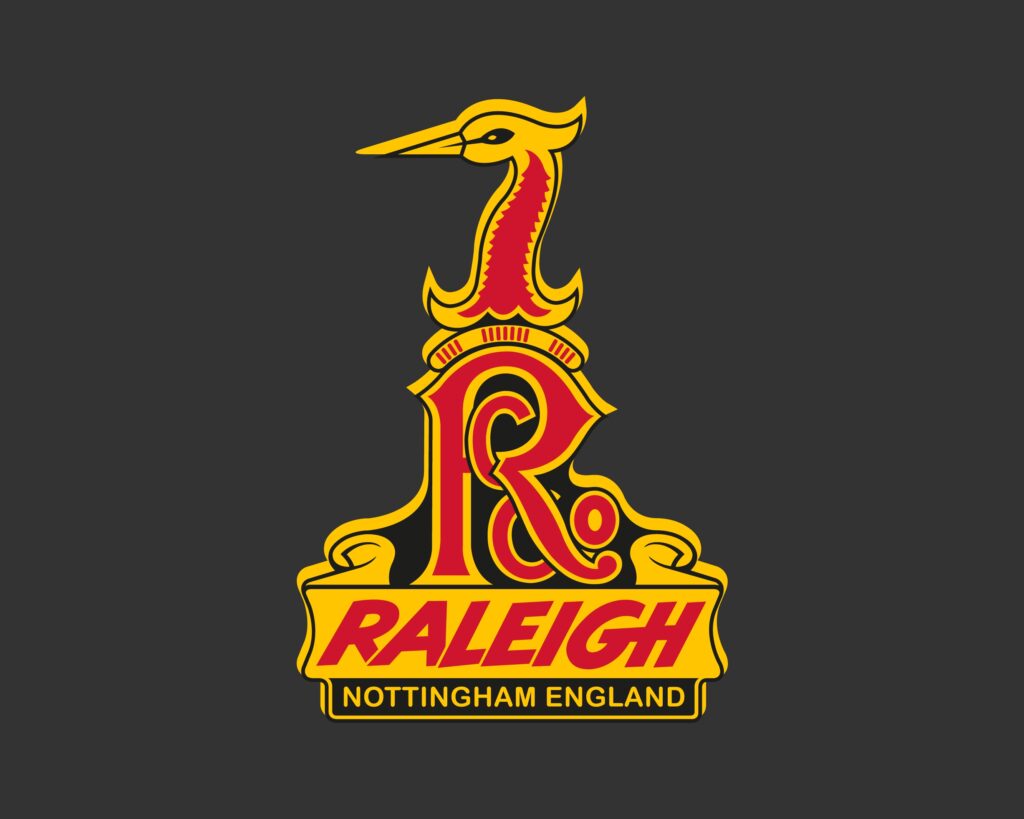 Raleigh is one of the oldest bicycle manufacturing brands in the world. The company was originally founded in 1885 by Raleigh Bicycle Company based in Nottingham, England, but was later acquired by a Dutch company. Raleigh Bikes has a major presence in Europe, US and Indian markets. Raleigh has built its reputation on building quality bikes that are designed locally to match your unique riding conditions.
The company makes a wide range of Classic Bikes, Commuter Bikes, Single Speed Bikes, Mountain Bikes, Hybrid Bikes, Folding Bikes, Kids Bikes, and E-Bikes for boys and girls of all age groups. It also makes accessories for bicycles. All bicycles in the range feature durable and sturdy frames and some models are equipped with suspension forks, which help to flatten bumps on the trail.
Raleigh bicycles are available in the categories of All Terrain, Serious Suspension, Sports Race Series, Back Street Series, Junior Style and Play Bikes. The latter two are for kids. These categories of bikes are available in more than 20 models.
17. Ridley Bikes

Ridley Bikes is a Belgium-based bicycle brand that was founded in the year 1997. Ridley's bicycles are available in the Indian market that offers several variants of premium and performance bicycles. A few such variants include Fenix and Helium in the Road Bikes segment; Kanzo Adventure, Kanzo All Road, Kanzo Electric in the Gravel Bikes segment; and X-Ride in the Cyclo-Cross segment.
The company offers a range of bicycles for men and women that are available in the categories of Road Bikes, Gravel Bikes, Mountain Bikes, Cyclo-Cross Bikes, Triathlon Bikes and E-Bikes. Additionally, the company also lets you customise your bicycle.
18. Roulik Bikes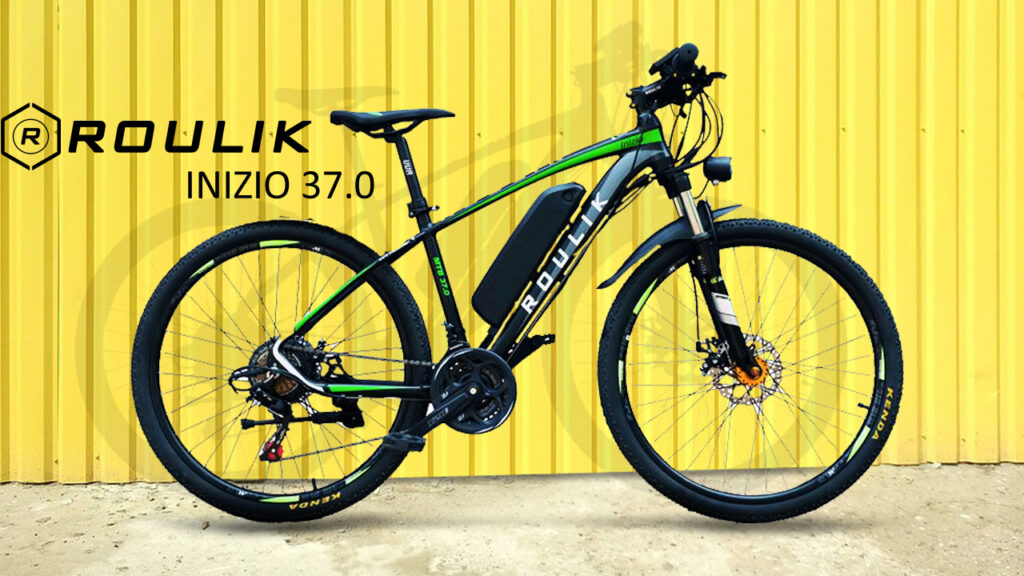 Roulik Bikes is an Indian electric bicycle manufacturer that was founded in the year 2016 by a team of experienced engineers. The Green energy company is based in the state of Kerala. The company's main purpose is to create the best and most innovative electric bicycles in India. Their e-bikes are loved by thousands of riders.
Their Roulik IniZio 37.0 variant mountain e-bike is basically known for its quality riding, whether it is the build quality or the multifunction features, this electric bicycle has almost everything you need in an off-road bicycle. It is mounted with 3.4 inch LCD Display which shows Real-time Speed, Average Speed, Trip Distance, Total Distance, Battery Level, Motor Temperature, Motor Power, Time of Travel, etc. The e-bike comes with a 5-level pedal assist as well as a twist throttle which helps you to ride the bicycle effortlessly just like a normal scooter.
The mountain e-bike is powered by a massive 36v/13Ah removable Lithium-ion battery which is mounted in the lower frame of the bike's rear. The maximum charging time of the battery is about 5 hours, and on a single charge, the e-bike can go up to 50 km on throttle mode, while on PAS mode the electric bicycle gives you a maximum of 70 km of riding range.
19. Stryder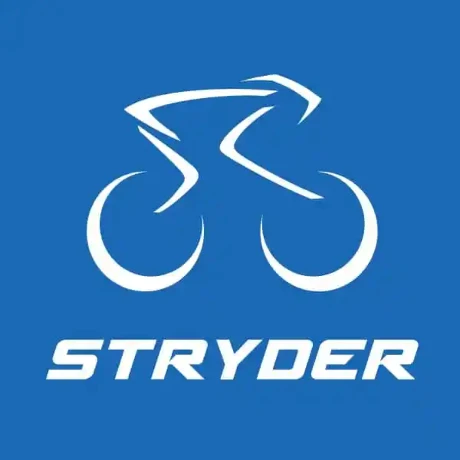 Stryder is an Indian-based bicycle brand launched in the year 2010 by Stryder Cycle Pvt. Ltd., a wholly-owned subsidiary of TATA International Ltd. It is sometimes, also branded as Tata Stryder. It offers a wide range of bicycles under E-Bikes, Premium Bikes, Mountain Bikes, SLR Bikes, Kids Bikes and Roadster Bikes. In addition to this, the company also makes various accessories for bicycles.
Stryder bicycles are available at more than 4,000 retail outlets across India. Apart from being one of the leading bicycle brands in India, Stryder also has export operations in many SAARC countries, Africa and the Middle East.
20. Trek Bicycles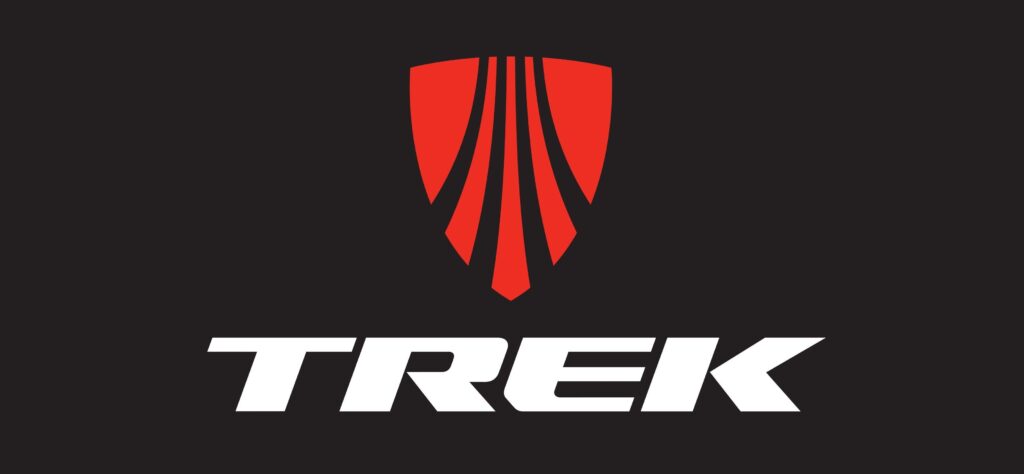 Trek (branded as TREK) is a US-based bicycle brand whose manufacturing company is Trek Bicycle Corporation, situated in Waterloo, Wisconsin, USA. The company was incorporated in the year 1975 and is part of Intrepid Corporation. The company manufactures bicycles under the brand names Trek, Electra Bicycle Company, Bontrager, and Diamant Bikes. It has a presence throughout the US, Europe, and Asia.
In India, Trek bicycles are manufactured and sold to customers by its subsidiary Trek India. The company offers a range of bicycles including Road Bikes, Mountain Bikes, Hybrid Bikes, Men's Bikes, and Women's Bikes. Trek also produces various equipment for bicycles.
Trek bicycles are sold through 1,700 independently owned bicycle stores in North America, subsidiaries in Europe, Asia and South Africa, and distributors in 90 countries around the world. Most Trek bicycles are produced in countries other than the United States, including the Netherlands, Germany, Taiwan and China.
Wrapping Up
Since the invention of the first usable bicycle and its growing popularity in the modern era, a lot has changed in the manufacturing of cycles across the globe. Today, we have multi-gear powered bicycles, mountain bikes, wide-tyre cycles, e-cycles (environment-friendly electric bicycles), and several other variants.