Top 20
Top 20 Online Clothing Stores in India For Shopping
The best online clothing stores in India for men, women, and kids offers quality as well as trending lifestyle apparel and accessories, and these are available at affordable price. Moreover, shopping online can sometimes, be a lot more convenient than visiting a nearby store in person.
E-Commerce Stores are Now the Preferred Choice Over Physical Retail Stores
These days, online shopping at e-Commerce stores has rapidly gained preference over traditional means of shopping i.e., at physical retail stores all around the world. Why? That's because e-Commerce stores are regarded as a convenient way of shopping for products from the comfort of one's home or even a hotel.
A few well-known online shopping stores (aka e-Commerce stores) are Flipkart, Myntra (now owned by Flipkart), Nykaa Fashion, and Amazon.in, Tata CLiQ, AJIO (a subsidiary of Reliance Retail), and many more.
Also, read these articles:
Moving on, let's check out some of the best e-Commerce clothing stores in India for men, women, and kids.
List of 20 Best E-Commerce Clothing Stores in India for Men, Women & Kids
Here are twenty best-selling online apparel stores in India, where one can easily find and purchase a plethora of trending lifestyle merchandise for men, women, and kids as well.
1. AJIO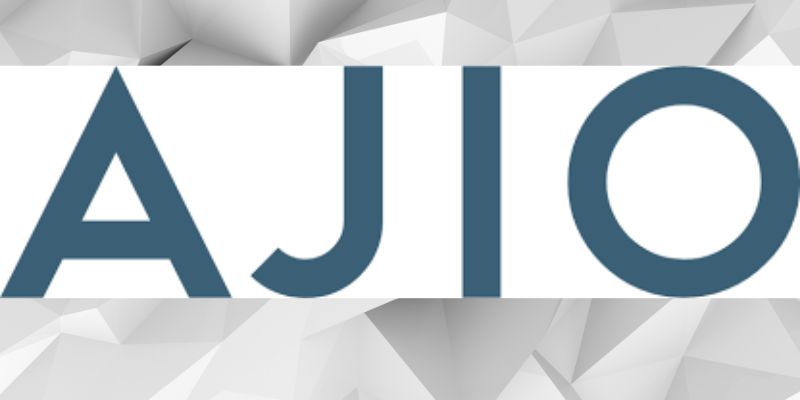 For: Men, Women & Kids
Website: https://www.ajio.com/
AJIO is a popular e-Commerce fashion shopping store that was officially launched by Reliance Retail at the Lakme Fashion Week SS16. Reliance Retail is a subsidiary of Reliance Industries company which is managed by its founder and chairman Mukesh Ambani.
AJIO sells a wide range of clothing, footwear, and accessories from several brands, such as Crocs, Pepe Jeans, MINI KLUB, Gini & Jony, Under Armour, Mothercare, Hamleys, Marks & Spencer, Peppermint, UCB Kids, U.S.P.A Kids, MILA BABY, MUJI, and Lee Cooper. AJIO is also a place where you will find merchandise from various Indie brands including Indie Picks, Swadesh, Fabindia, Qura, Indethnic, Pothys, Banarasi Silk Works, Awesome, Arteastri, Sajasajo, Nakshi, Angoshobha, Weaversvilla, Anukta, and Rangdeep.
You can also shop online at AJIO for various home and kitchen essential items like home décor, kitchen tools, as well as stationery and garden items.
2. Amazon.in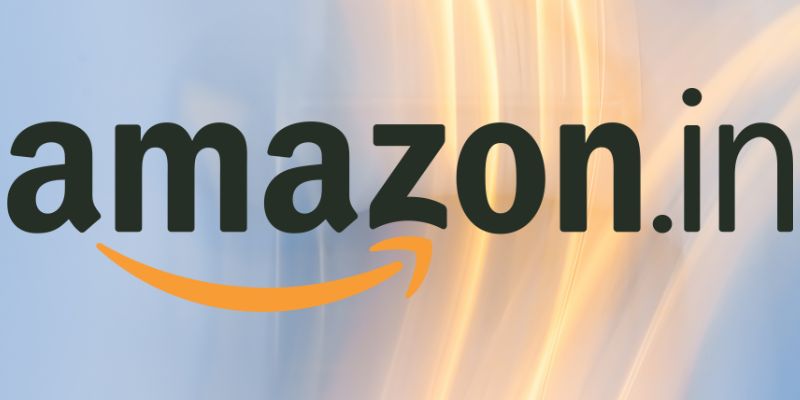 For: Men, Women & Kids
Website: https://www.amazon.in/
Since its inception in India in 2010, the US-based e-Commerce site Amazon.in (Amazon India) has grown to become one of the most popular online business websites in India's digital space. Recently, the company also launched an advertising campaign dedicated to fashion, which is a clear indication. At the moment, you can shop from brands directly from Amazon, as well as on special offers. The shopping experience is good considering that the site is not just for fashion.
In addition to selling a wide category of products via its website and mobile app, Amazon India is also a technology company that focuses on cloud computing, digital streaming, and artificial intelligence.
The company has expanded the scope of its business from an online marketplace to the production of a variety of products. Amazon owns many subsidiaries, including Amazon Web Services (cloud computing), Zoox (autonomous vehicles), Kuiper Systems (satellite Internet) and Amazon Lab126 (computer hardware Research and Development Center). Its other subsidiaries include Ring, Twitch, IMDb and Whole Foods Market.
3. BIBA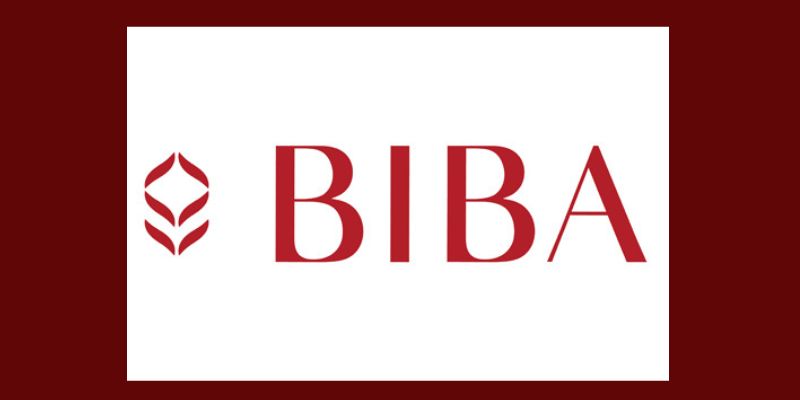 For: Women & Girls
Website: https://www.biba.in
BIBA is a home-grown fashion brand started by Meena Bindra in 1988. Since then, it has become synonymous with women's ethnic wear in India. The fashion brand has been the first choice of many Indian actresses. The brand's signature designs combined with the intricate detailing of hand block prints make people take note right away.
BIBA offers a collection of apparel, jewellery, and other products for women and girls. Some of its top categories include Anarkali Suits, Kurtas for women, Girl's wear, Jewellery for women, Palazzo Pants, Salwar suit sets, etc.
From using clean, comfortable silhouettes to champion the modern Indian woman, to creating gorgeous designs steeped in tradition, as well as presenting a line of chic and adorable clothing for children of age 2 to 15 years, today BIBA is a powerhouse of contemporary as well as Indian fashion. Biba became a household name, with retail stores cropping up across India to cater to the growing demand.
4. Etsy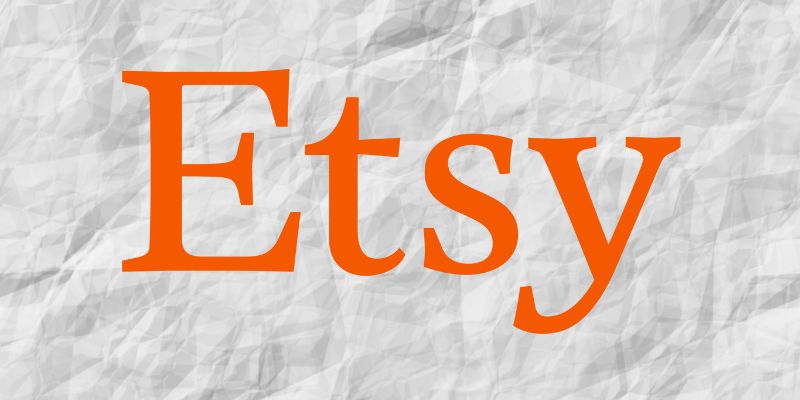 For: Men, Women, Kids & Baby
Website: https://www.etsy.com/
Etsy is a global e-Commerce store operated by Etsy, Inc. It also opens opportunities for independent sellers/entrepreneurs to market their products on Etsy's online store. This marketplace is a dynamic community of real people who unite because of special products. The platform empowers sellers and helps buyers find what they want.
At Etsy.com, one can shop for products in categories like Jewellery & Accessories, Home & Living, Clothing & Shoes, Wedding & Party, Art & Collectibles, Toys & Entertainment, and Craft Supplies.
Etsy is a global market for unique and creative products. It's home to a universe of special, extraordinary items, from unique handcrafted pieces to vintage treasures.
5. Fabindia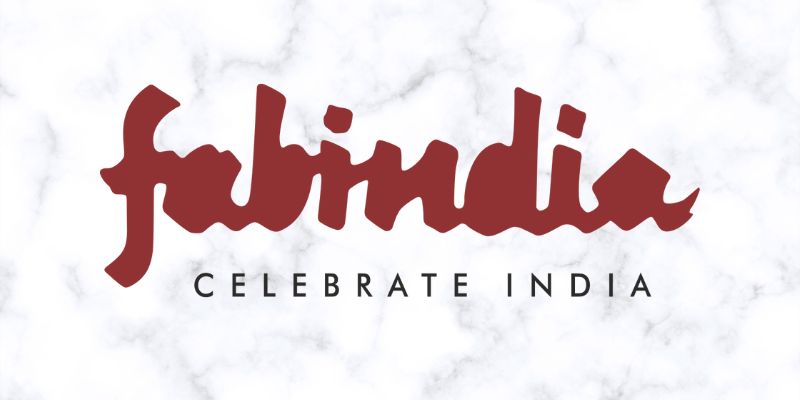 For: Men, Women & Kids
Website: https://www.fabindia.com/
Fabindia is a popular retail chain founded in 1960 by John Bissel, which operates more than 320 retail stores all over India and over a dozen international stores around the globe. It caters to textiles, home furnishings, hand-loom apparel, and jewellery industries. It exports its products directly to seven countries through distribution partnerships with wholesalers.
Fabindia also operates its online store Fabindia.com, which sells garments, fabrics, and ethnic and western wear products handmade by craftspeople across rural India. it does not have a company-owned production unit, instead, it works with village-based artisans from all parts of India, thus, employing their regional textile skills and specialties.
Fabindia's products mainly come from villages, helping to provide and maintain employment in rural India. Currently, they are produced by more than 40,000 artisans across India. Handmade products also encourage good craftsmanship.
6. FirstCry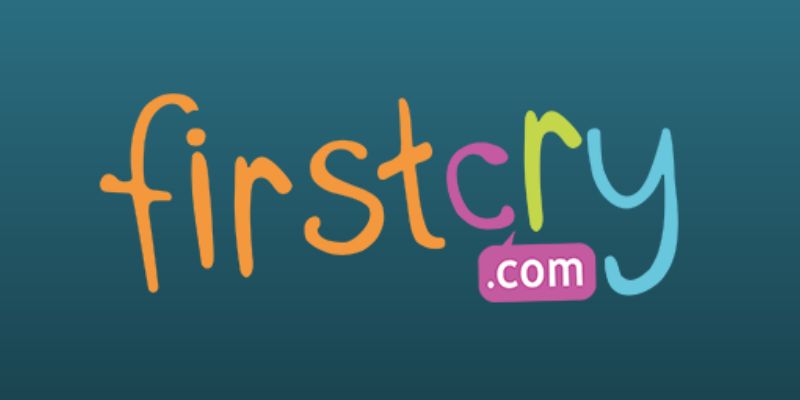 For: Baby & Kids
Website: https://www.firstcry.com/
FirstCry is a Pune-based e-Commerce store that mainly offers a range of products for the new-born and kids.
FirstCry online store sells a wide selection of apparel, accessories, and other products from a plethora of well-known brands, such as Nike, Levi's, Gini & Jony, Converse, Adidas Kids, Puma, Red Tape, Babyhug, Carter's, Monte Carlo, And Girl, Allen Solly Juniors, Jack & Jones Junior, and several more brands.
On their website FirstCry.com, you can look up and purchase baby products in the categories of Boy Fashion, Girl Fashion, Diapering, Baby Gear, Feeding, Nursery, Moms & Maternity, Bath & Skin Care, Footwear, Toys, and Health, etc.
7. Flipkart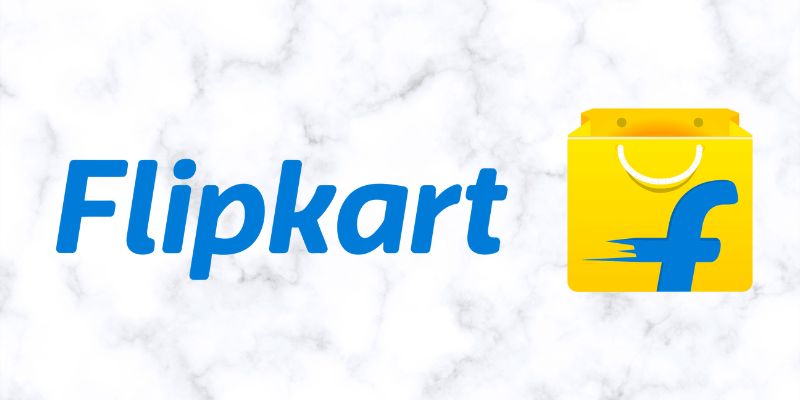 For: Men, Women & Kids
Website: https://www.flipkart.com/
One of the biggest online stores in India is Flipkart. Launched in 2007, Flipkart has become one of the leading e-Commerce marketplaces selling millions of products across dozens of categories. Each of these categories offers a wide range of products, which include apparel, footwear, accessories, personal care, baby care, home décor, kitchen items, bathroom items, garden items, electronics, electrical appliances, books and e-books, games and toys, jewellery, etc.
The products sold via Flipkart are offered by home-grown and international brands from all over the world. For example, when shopping online for clothes and various lifestyle accessories, one can easily find products from brands like Pepe Jeans, U.S. Polo Association, Levi's, Lee Cooper, Tommy Hilfiger, Adidas, Reebok, Nike, Puma, and many more.
Flipkart also provides a marketplace for independent sellers that want to sell products that are either manufactured in-house or distributed items from other manufacturers. These products can include any item, whether it's electronic devices/gadgets, home appliances, tools, equipment, etc.
8. H&M Online India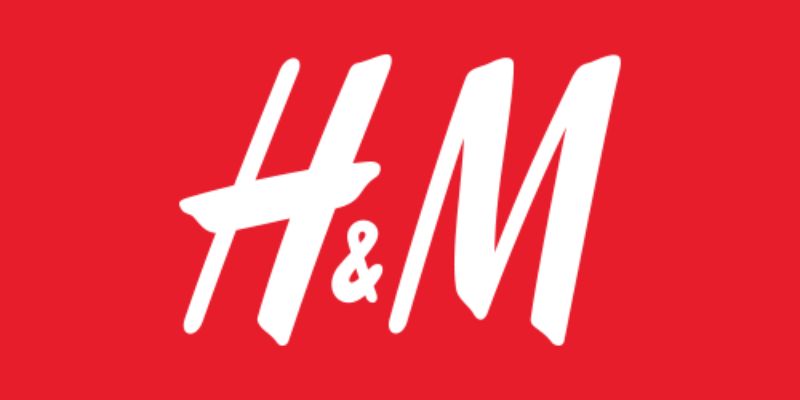 For: Men, Women, Kids & Baby
Website: https://www2.hm.com
H&M (Hennes & Mauritz AB) has since it was founded in 1947 grown into one of the world's leading fashion brands and has marked its presence in 62 countries with over 4,500 stores. Its presence in India also makes it one of the go-to online stores for all kinds of products in the men's, women's, kids', and baby sections.
This Swedish multinational clothing-retail company is known for its fast-fashion clothing for men, women, and children. On the H&M Online India website, you may find reasonable fashion clothing.
H&M has set the bar high with its trendy yet classy collection of fashion apparel for men, women, kids, and the newborn as well. All its clothes and accessories are finely crafted, keeping in mind the likes and dislikes of today's youth. Moreover, the products available at H&M are all unique, comfy, and durable.
9. IndiaMART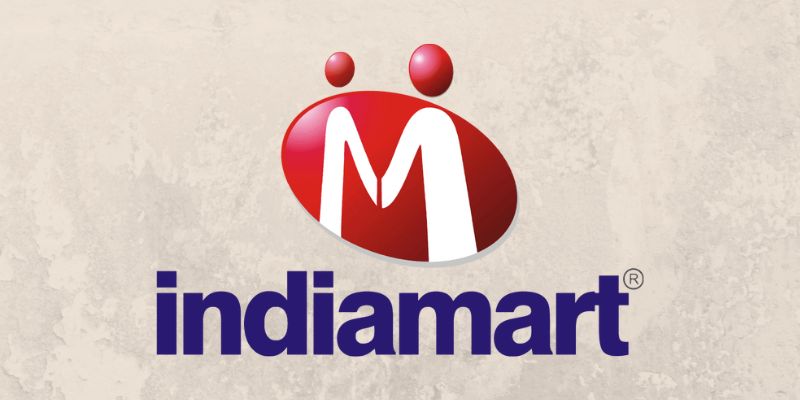 For: Men, Women & Kids
Website: https://www.indiamart.com/
IndiaMART is a well-known B2B (Business to Business) and B2C (Business to Consumer) platform for Indian businesses. It streamlines communication between manufacturers, suppliers, and customers. Although this e-Commerce platform may not have an extensive collection of clothing to offer, however, it is possible to find and purchase clothes and shoes available for men, women and children.
IndiaMART connects manufacturers, suppliers and exporters, allowing them to promote and showcase their products to each other through the platform. Covering just about anything you can possibly imagine, IndiaMART has categories including building and construction, industrial machinery, apparel, electronics, and even chemicals, dyes, and solvents, to name just a few.
Customers can get in touch with manufacturers, suppliers, and exporters directly by phone or email after viewing their product listings on IndiaMART's website. It currently controls 60% of the market for online B2B classifieds in India.
10. Indya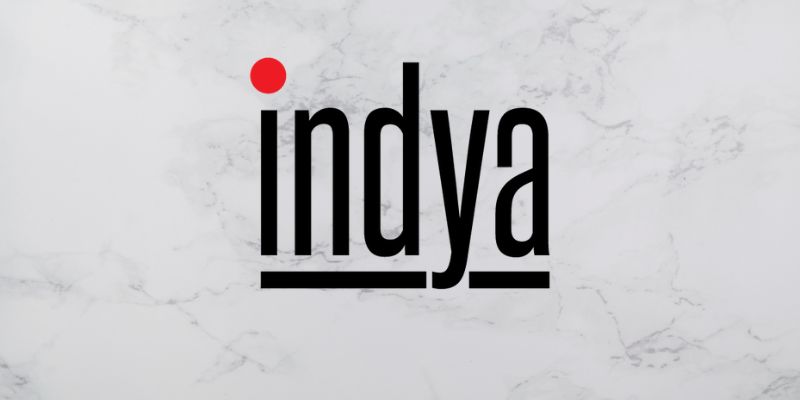 For: Women
Website: https://www.houseofindya.com/
Indya is a Noida-based popular online shopping store for women. This e-Commerce store was founded in the year 2012 by Shivani Poddar and Tanvi Malik under the banner of High Street Essentials Pvt. Ltd., a leading omni-channel fashion house that also owns FabAlley women's online store for western wear and accessories.
Indya is a modern Indian designer wear brand that was born out of the thought to re-invent traditional Indian fashion by considering the evolving lifestyle and aesthetics of the new-age women. The brand is not very ethnic, nor is it completely Western style. By emphasizing modern silhouettes made of lush fabrics, it is full of traditional embroidery, traditional prints and patterns, and breathtaking details. Their clothes are designed bearing in mind the body types, and conceived with a passion to make dressing up a lavish, yet effortless affair.
Girls and women can search for and purchase a wide selection of clothing and lifestyle accessories at Indya's online store.
11. Jaypore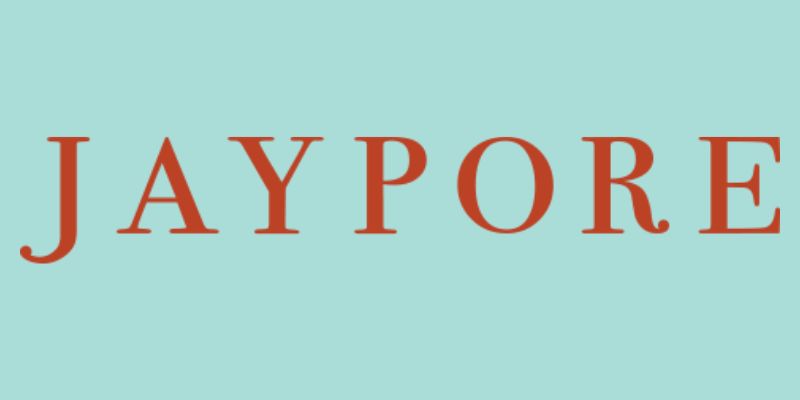 For: Men, Women & Kids
Website: https://www.jaypore.com
Jaypore is a New Delhi based e-Commerce store which offers a wide collection of ethnic and western wear clothing for men, women, and kids, accessories, home décor items, jewellery, gifts, vintage items, and several other products on their website Japore.com.
This online store curates unique and exclusive collections that represent India's finest craft-based designs so that you can savour the delightful treasures at leisure. You can shop for handmade men's wear, women's wear, kids' wear, jewellery, shawls, home décor items, art, and many other products.
Jaypore partners with artisanal communities, textile designers, and independent artists (and the occasional maverick) to showcase a new, contemporary design language that comes from India and belongs everywhere on the globe.
12. Lifestyle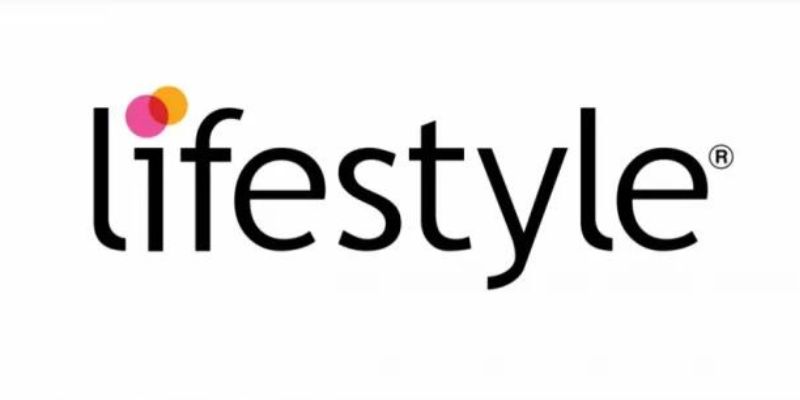 For: Men, Women & Kids
Website: https://www.lifestylestores.com/
Lifestyle is India's premier fashion destination for the latest trends. Part of Dubai-based retail and hospitality conglomerate The Landmark Group, Lifestyle provides a seamless and hassle-free shopping experience and offers the ease of a true omni-channel experience along with top national and international brands through its online store Lifestylestores.com.
Lifestyle offers multiple a wide selection of clothing, accessories, and other products in multiple categories including men, women and kids' apparel, footwear, handbags, fashion accessories, and beauty products under the convenience of a single roof.
13. LimeRoad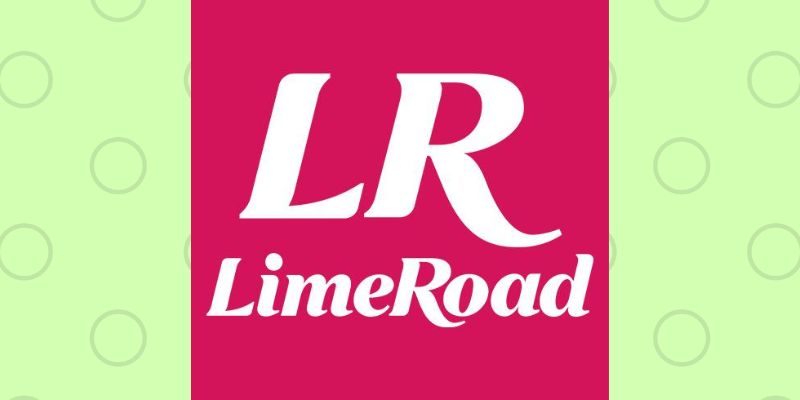 For: Women
Website: https://www.limeroad.com/
Originally a women's fashion marketplace, LimeRoad is now one of India's most well-known online retailers for clothing and accessories. It won the Coolest Start-up of the Year Award in 2015. Additionally, customers can use the merchandise from their portal to build a virtual scrapbook that reflects their personal style and earns them money.
A. M. Marketplaces Pvt Ltd. presently owns LimeRoad, which was first introduced in 2012 and has its corporate headquarters in Gurugram, Haryana. In order to promote hand-loom and handicraft products online in India, the online portal also collaborated with the M.P. Laghu Udyog Nigam (MPLUN) of the Madhya Pradesh government.
14. Meesho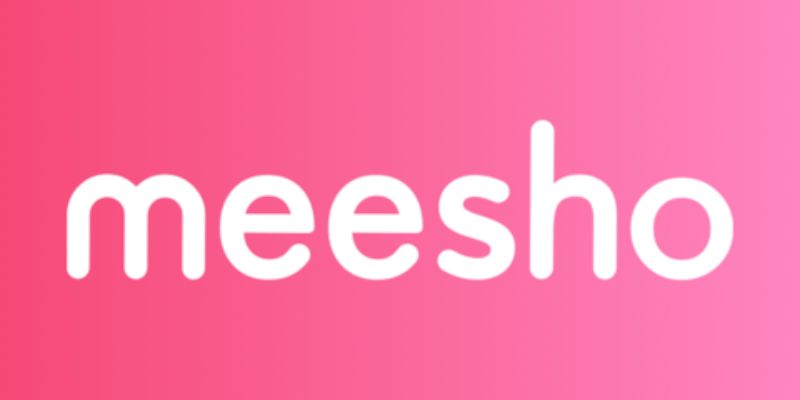 For: Men, Women & Kids
Website: https://www.meesho.com/
Meesho is a popular online clothing store in India for men, women, and kids. It offers a wide range of ethnic and western wear, footwear and lifestyle accessories, etc., on its e-commerce platform.
Meesho has a vast inventory of products ranging from apparel to cosmetics to home utility and kitchen products and more. With over 50 lakh products and more than 650 product categories, Meesho is sure to have everything you need. In their latest collections, you will find all the popular items at an affordable price, so you can be confident you're getting the best deal.
Meesho also allows independent resellers to market their products on their online store.
15. Myntra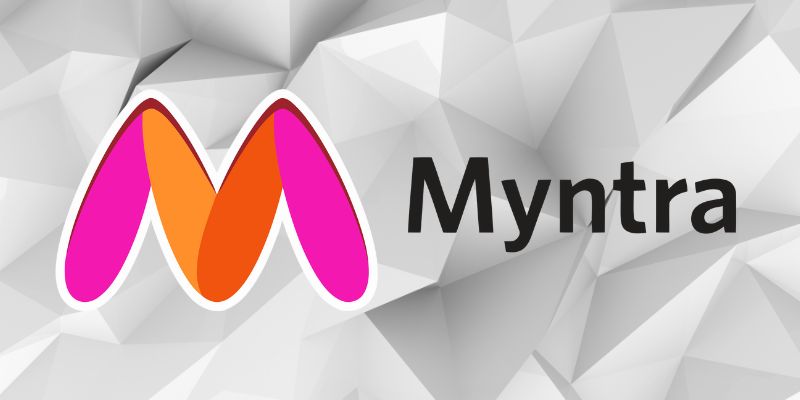 For: Men, Women & Kids
Website: https://www.myntra.com/
Myntra E-commerce store is a subsidiary of Flipkart. The e-Commerse store started out as a marketplace to buy personalized gift items. Myntra was introduced in India in 2007 and has since grown to rank among the top online e-commerce stores for clothing, accessories, and other goods for the home and lifestyle. As a fashion retailer, Myntra stocks a wide range of merchandise from a wide variety of international and local brands, covering men's wear, women's wear, kid's wear, home décor items, etc.
Myntra introduced 350 international and domestic companies to its platform by 2012, and the number has risen steadily since then. Myntra is a well-known online fashion retailer of clothing and leisure items for men, women, and children in India today.
16. Nykaa Fashion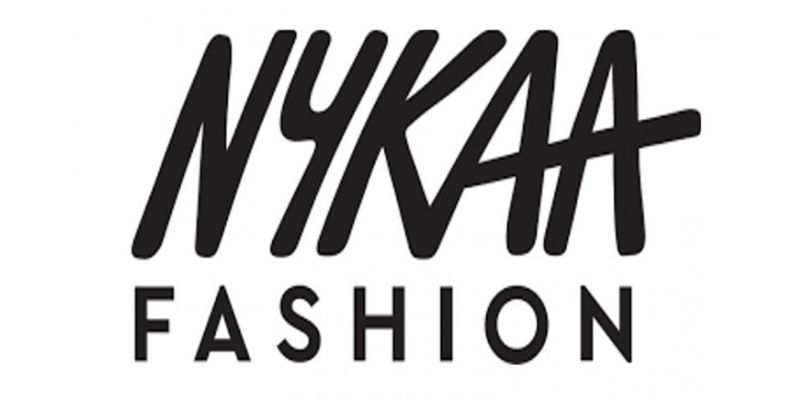 For: Men, Women & Kids
Website: https://www.nykaafashion.com/
Nykaa Fashion online store was founded by Falguni Nayar in 2018 and the clothing and lifestyle e-Commerce store quickly became popular among women, men, and kids as well.
Nykaa has a wide assortment of offerings, across price points, to cater to women, men, and children of diverse demographics. Presently, Nykaa Fashion houses over 1,500 brands and over 1.8 million products across five consumer segments: women, men, kids, tech, and home. Within these consumer segments, their products are sold across several categories including western wear, Indian wear, lingerie, footwear, bags, jewellery, accessories, leisurewear, home décor, bath, bed, and kitchen across the platform.
Nykaa Fashion offers a mix of brands across established national brands, international brands, luxury brands, and emerging labels and designers. Some of the top clothing brands that are available at Nykaa Fashion online store include W, Boat, Puma, Giva, Campus, Clovia, Only, Red Tape, Masaba Gupta, and Forever 21. But, that's not all! Nykaa Fashion also markets its in-house brands, namely Twenty Dresses By Nykaa Fashion, RSVP by Nykaa Fashion, Nykd by Nykaa, Gajra Gang by Nykaa Fashion, Pipa Bella By Nykaa Fashion, Likha by Nykaa Fashion, IYKYK, Kica, Twig & Twine, Gloot and Azai by Nykaa Fashion.
17. Shoppers Stop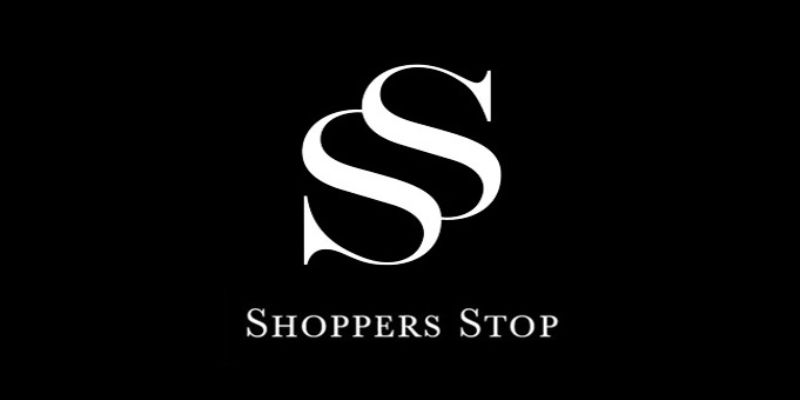 For: Men, Women & Kids
Website: https://www.shoppersstop.com/
Shoppers Stop is an Indian department store with having presence in 86 stores across 40 cities. It also started an online store selling multiple categories of products including clothing, accessories, handbags, shoes, jewellery, fragrances, cosmetics, health and beauty products, home furnishing, and decor products, etc.
The e-Commerce store offers menswear, womenswear, and kid's wear from the latest fashion and popular brands as well as celebrity brands, both home-grown and international ones. The online store assorts the collection from the best brands, trends, colors, fabrics, and patterns to bring you a deep fashion selection wide across Men, Women, Kids, Fashion Accessories, and Home categories.
Shoppers Stop also owns various brands under its name, which are Homestop, Crossword Bookstores, Estèe Lauder, MAC, Clinique, BOBBI BROWN, and Stop, respectively.
18. Shopprekart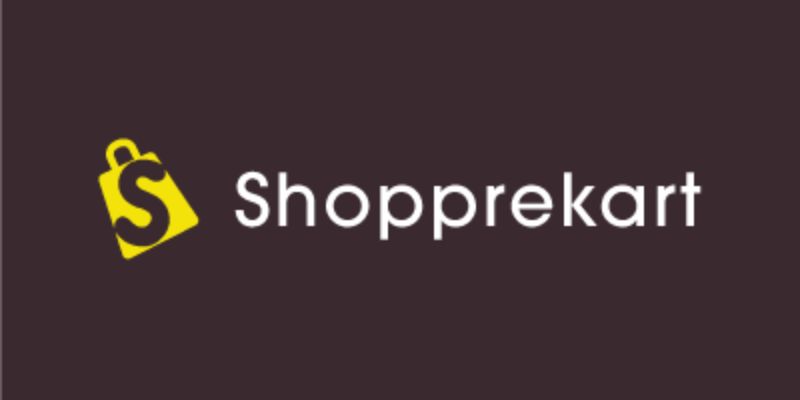 For: Men, Women & Kids
Website: https://shopprekart.com/
Shopprekart is an e-Commerce store and a subsidiary of Shoppre Global Private Limited. This online store not only caters to Indian customers but its wide range of clothing and other products are also shipped to various parts of the globe as well. Customers from countries like the US, Australia, Canada, UAE, Malaysia, and Singapore can shop for apparel and beauty, and health products here.
A few common brands that are available at Shopprekart include Bewakoof, Neemli, JAVTA, VARANGA, BAGH, Camey, Ziyaa, etc.
Shopprekart e-Commerce store offers fantastic brands of clothing with the latest designs. From kurtas, and skirts to dresses and shirts, they have just about everything you need for your wardrobe. Their shipping services operate in more than 180 countries.
19. Snapdeal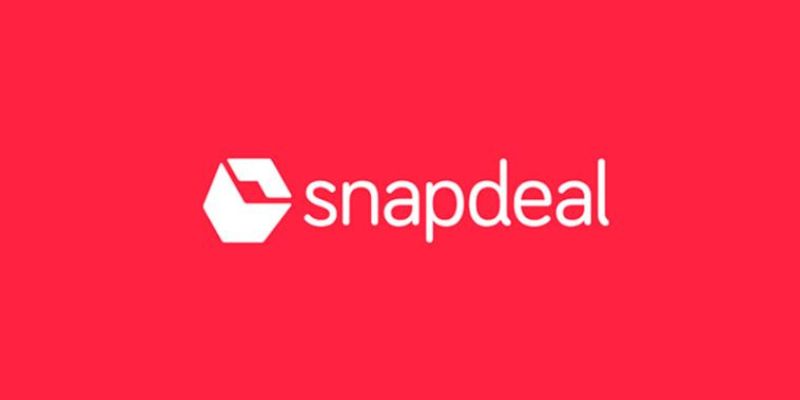 For: Men, Women & Kids
Website: https://www.snapdeal.com/
The 2010-founded Snapdeal is on its path to becoming one of India's leading e-Commerce platforms. Snapdeal offers amazing discounts on a variety of product categories, including electronics, apparel, kitchenware, etc. Customers and investors alike have shown a lot of interest in Snapdeal, an online platform for variety of shopping. Because of this, Snapdeal is present in more than 3,700 Indian cities and towns.
Although electronics are the most popular product category on Snapdeal, the online retailer also provides products in other categories, including home and kitchen, fashion, toys, cosmetics, health, books, and more.
20. Tata Cliq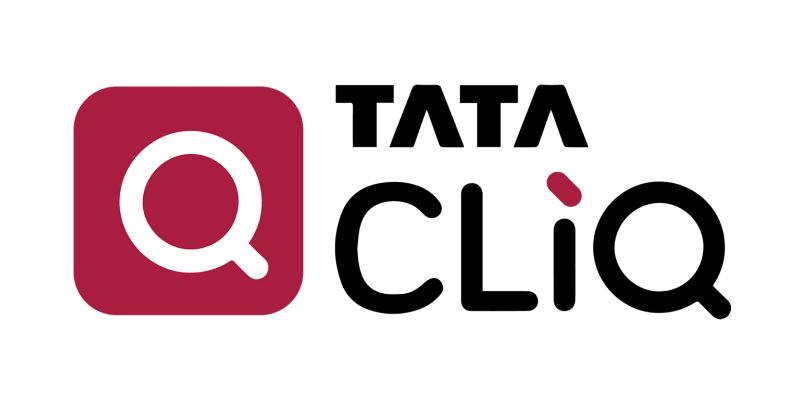 For: Men, Women & Kids
Website: https://www.tatacliq.com/
Tata Cliq is a popular e-Commerce store owned by Tata Unistore Ltd, a subsidiary of the Tata Group of companies in India. The e-store sells a wide selection of womenswear, menswear, kidswear, footwear, watches, accessories, footwear, watches and accessories online from various top brands.
The trendy collection at Tata Cliq.com from the top brands like ETA, Pepe Jeans, Puma, Park Avenue, Ascot, Killer, Levi's, Raymond, Blackberry, Woodland, etc., is best for the millennials. The best Indian clothing brands, like Jaipur Kurti, Global Desi, Globus, Varanga, Label Ritu Kumar, W, Pantaloons, Aurelia, and many more, are available on Tata Cliq. It also offers great collections from international brands like the United Colour of Benetton, Forever New, Hunkermoller, Nuon, etc.
For your little angels, Tata Cliq also offers a large selection of adorable clothing items from companies like Allen Solly Junior, United Colors of Benetton, Gini & Jony, Pantaloons Junior, Crocs, Cutecumber, Peppermint, A Little Fable, Miniklub, HOP by Westside, and others.
Wrapping Up
Shopping online for products is a very convenient way to look for items, purchase one or more items, or perhaps, return products that you think are broken/faulty/poorly manufactured. The return period of the product(s) at most online stores as per their policy is usually 7 business days, but may even be offered for up to 30 business days.
Nowadays, many e-Commerce stores have also developed mobile apps which are available at both Apple Store and Google Play Store.