Top 20
Top 20 Indoor Plants in India To Keep Your Home Fresh
Most people love to have indoor plants, whether it's one's home, an indoor nursery for gardening, or in the office room. Such plants can give your home or office a refreshing look, while also offering a few benefits to your indoor ambience.
Making the Best of Interior Plants
There are a variety of houseplants which are used by many people. A few common houseplants that are a preferred choice among many people include the Jade plant (Money plant), Snake plant, Kentia Palm, Calathea (Peacock plant), Anthuriums, Cactus, vines, ferns, flowering plants, bonsai plants, and many other species.
Indoor plants are not only lovely, but they also have many advantages! By selecting the ideal air purification plant for your residence, you may contribute to the air purification process. The benefits of indoor plants are amazing!
Purify and clean the air
Boost your mood, reducing stress and anxiety
Help you sleep better
Act as natural humidifiers
Enhance cognitive skills
It is important to bear in mind that not all plants can be grown in homes, since they require sufficient climate, temperature, sunlight and water etc., in order to grow and survive in the environment. Thus, different types of houseplants require proper maintenance for their growth.
Here are our picks of the best interior plants that can also make for a pleasant décor item for your living room, bedroom, kitchen, or perhaps, your workplace as well.
20 Best Indoor Plants For Home And Office Decor
The following is an alphabetically listed name of twenty indoor plants that are suitable for home and office environments. These plants can also be used for interior nurseries, which can be great for individuals that are fond of gardening but don't have space outdoors (front yard or backyard).
1. Aloe Vera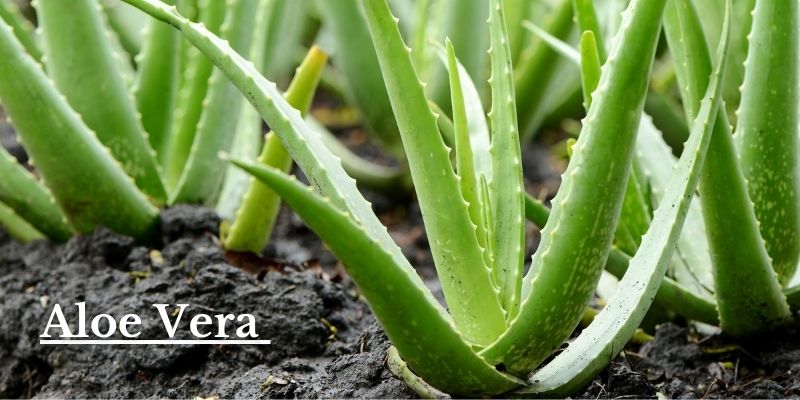 Botanical Name: NA (Genus: Aloe)
Aloe plants grow well inside because of their dense, gel-filled foliage. Overall, this is a wonderful family plant because it looks fantastic, the gel may be used for health and cosmetic needs, and it is particularly maintenance-free. A sunny window and very little water, only when the soil is dry, are requirements for succulents.
Known for its aesthetic and Ayurvedic properties, Aloe Vera plants absorb toxins from paints, cleaning products, wood and paper products and even fuel.
2. Areca Palm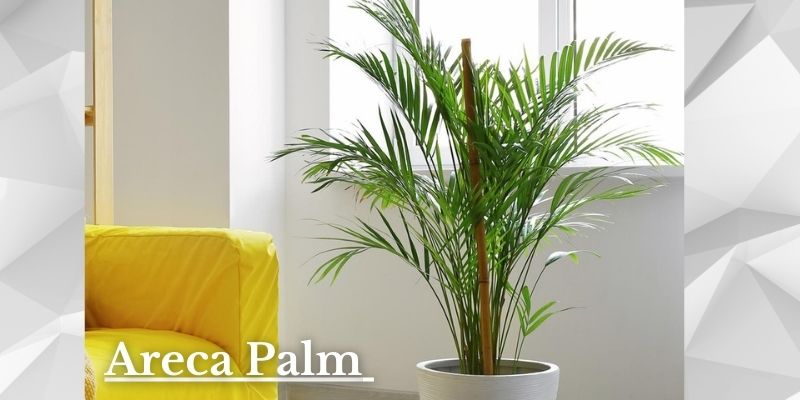 Botanical Name: Dypsis Lutescens
The arched leaves of the betel nut palm and numerous narrow green leaflets can brighten up any corner of your house. Due to its leaf-like arched habit, it resembles the wings of a butterfly, hence the name butterfly palm. Its key feature of absorbing formaldehyde, toluene, and xylene from the surrounding helps in filtering the volatile organic compounds (VOCs) from the air.
This non-toxic, toxin-filtering plant is perfect for homes. The thin and bright green leaves make up a lush shrub, and its robustness ensures that it requires limited care and attention.
3. Baby Rubber Plant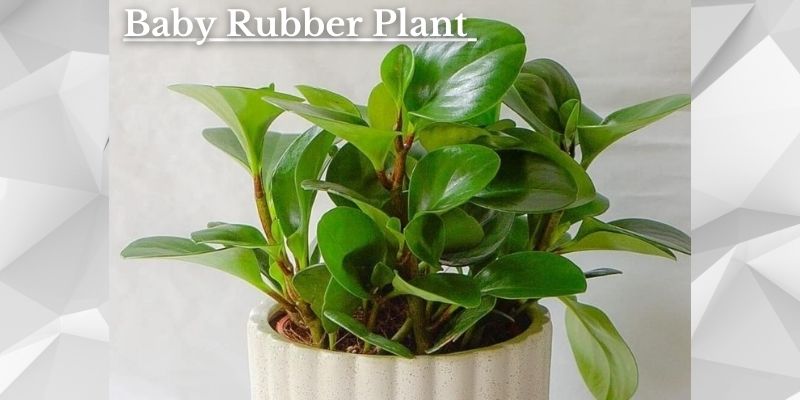 Botanical Name: Peperomia Obtusifolia
Known for its railing growth habits and spear-shaped leaves, this plant can be an excellent supplement to hanging baskets. The oval leaves can be pure green or even striped, depending on the variety. In addition, white flowers appear from spring to autumn.
4. Boston Fern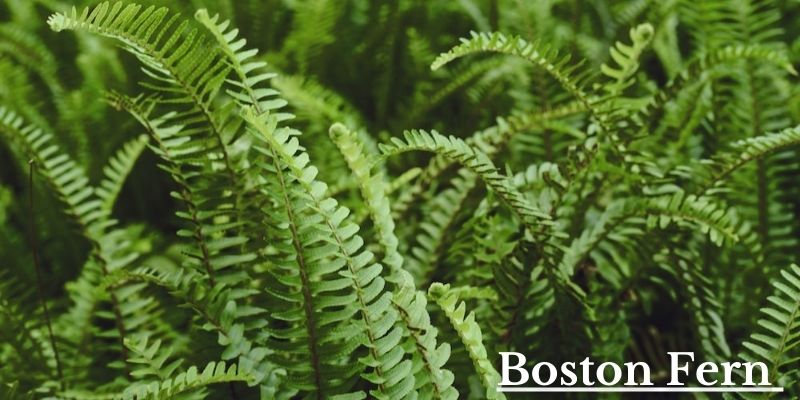 Botanical name: Nephrolepis Exaltata
Boston ferns are often ranked among the top plants for hanging baskets. Because of its tendency to trail, the plant's alternating green and cascade leave spill out of the pot. It needs indirect, bright light to thrive and are blessing for the houses as they clean up the air by sucking toxic volatile organic compounds from the air.
Boston ferns thrive in shady places indoors and outdoors away from cold air or heat pipes. Like all ferns, they like humidity, so they often mist in winter to reduce leaf fall.
5. Croton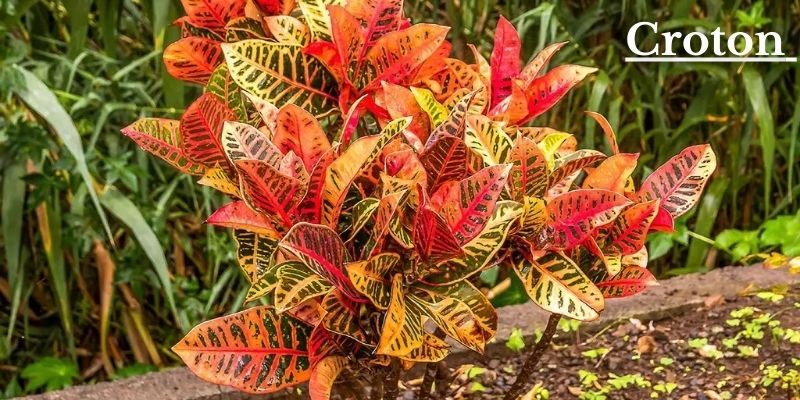 Botanical Name: Codiaeum Variegatum
Introduce colours to your space with the addition of the Croton plant. Displaying various combination of colours ranging from red, green, yellow, and orange, the vibrant leaves of this plant is cherished for adding a tropical touch to homes. Make sure you keep this plant at the brightest corner of your home or near a sunny window, as it flushes its best colour when exposed to ample sunlight.
6. Dracaena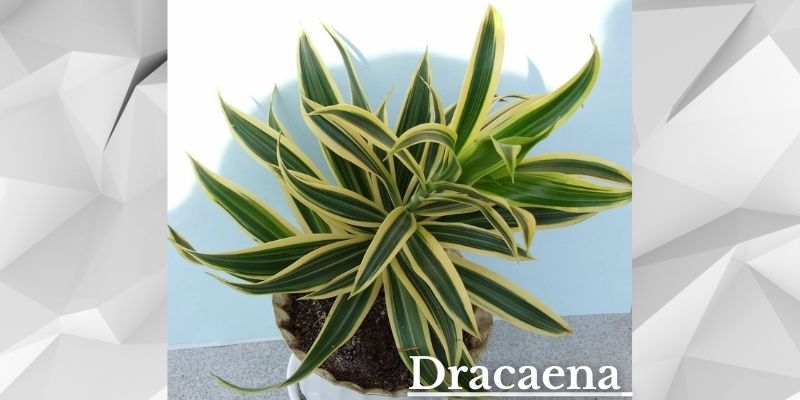 Botanical Name: NA (Genus: Succulent Shrubs)
Colourful banded leaves have appeared on many dracaena houseplant varieties. Regardless of the variety, the indoor plant dracaena exhibits an upright form. The stems of the indoor plant dracaena are called canes and can be pruned at any time to keep the height of the plant under control.
This plant does not require direct sunlight and can grow up to 12 feet in height, so make sure it is planted at a spot that allows enough space to grow. In addition, you can control its height by pruning. After a few weeks, new leaves will sprout below the cut. You can put it near the curtains or windows.
Dracaena plant care involves keeping the soil of the indoor plant dracaena moist, but never wet. Sagging or yellowing leaves indicate excessive watering or poor drainage.
7. Ferns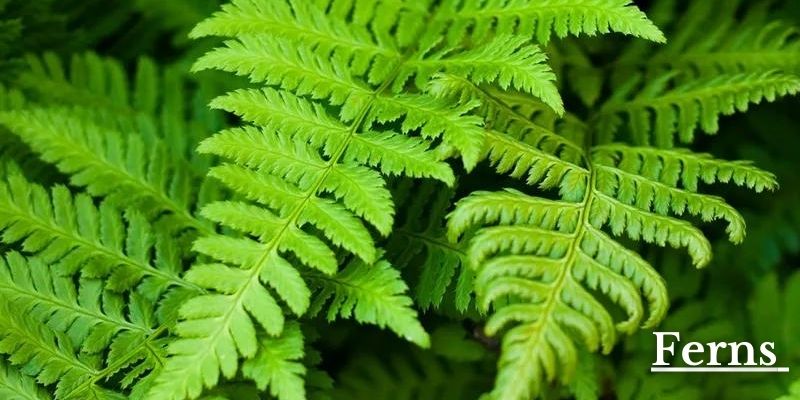 Botanical Name: Polypodiopsida
Ferns are members of a group of vascular plants and are one of the most beautiful indoor plants. With lacy leaves and classic textures, they work well for any interior design scheme, from country casual to formal. There are a variety of ferns here, more than most people think, so there are many opportunities to decorate your home or office with these indoor plants.
In addition, they have an instant refreshing effect on the surrounding air because they are air purification plants. The ideal place for this plant is in your living room, bedroom, bathroom or kitchen.
With their verdant green canopy of leaves, ferns are among the most commonly preferred plants for homes and workplaces. For good growth, they need moderate sunlight and moist soil. Watering and lightly spraying the leaves every day will keep them healthy and green.
8. Flamingo Lily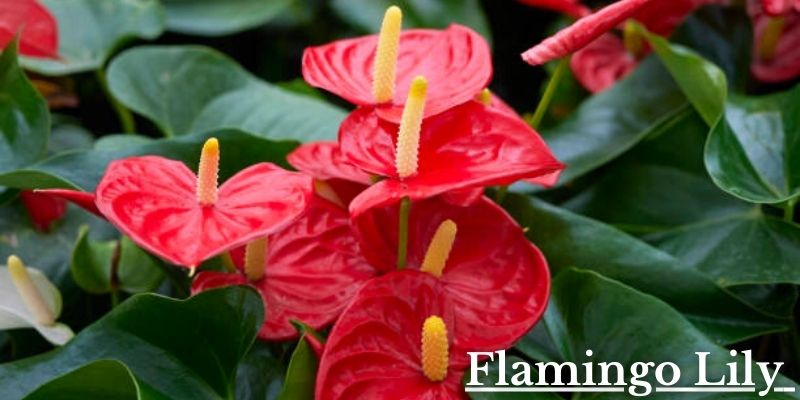 Botanical Name: Anthurium Scherzerianum
The Flamingo Lily, also called the Flamingo Flower plant is admired for its heart-shaped, red and pink flowers, which are called the spathe. The spadix or small inflorescence in yellow raises from the bottom of this waxy spathe, and both of them appear to complement each other. The plant is effective in removing xylene, toluene, and ammonia from the air, this is one of the versatile plants for indoors.
They're quite a popular house plant because of how beautiful they look, and how easy they are to look after. Anthurium is an exotic plant that blooms almost all year round and can easily become the focus of home decoration.
These come in a variety of colours, and maintaining them indoors is easier than you think. Plants need moderate and consistent watering and indirect sunlight.
9. Grape Ivy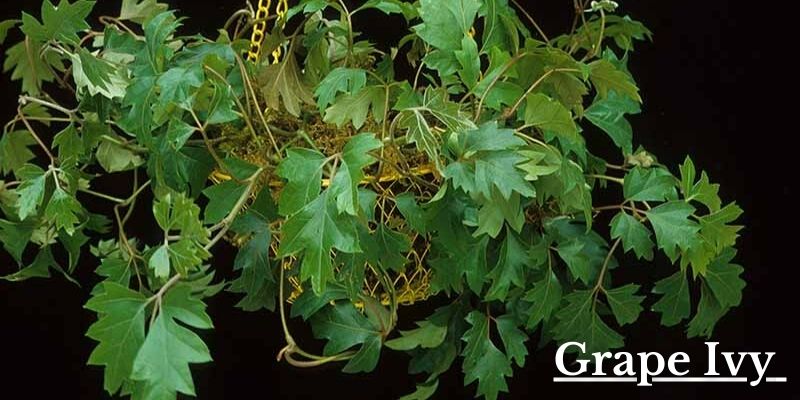 Botanical Name: Cissus Rhombifolia
A hanging vine like the Grape Ivy is a member of the grape family and in form resembles other ornamental vines that share the name "ivy". This plant can make an aesthetically pleasing addition to just about any room in the house. It is an indoor plant which is easy to maintain and will do just fine even with low light, dry air and minimal watering.
The grape Ivy plant helps in purifying the air indoors and also looks attractive as an ornamental plant. Whether it is neglected or constantly taken care of, it will grow rapidly. In terms of temperature and light, it is also incredibly adaptable.
10. Indian Basil (Tulsi)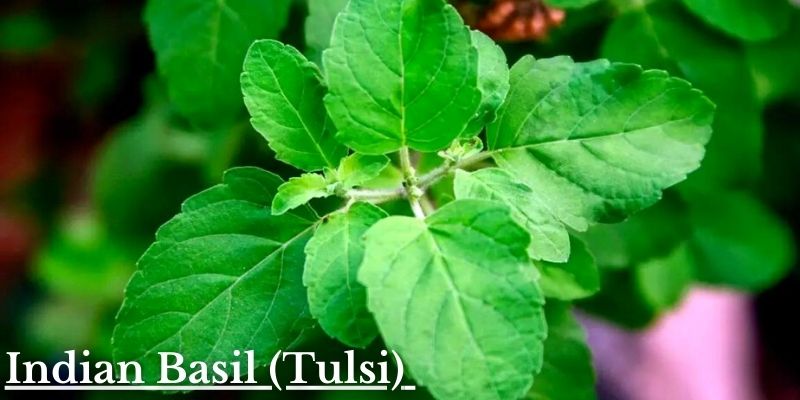 Botanical Name: Ocimum Tenuiflorum
Commonly known as the Holy Basil or Tulsi, growing the Indian Basil plant is a no-brainer. It is one of the most effective Ayurvedic herbs known to mankind. In fact, the Indian Basil plant has been used for thousands of years by Hindus to fight disease and improve overall health.
It is believed to strengthen the immune system and reduce stress. The leaves of this plant are used in traditional medicine to treat a wide variety of conditions such as arthritis, diabetes, heart disease, hypertension, high cholesterol, indigestion, infections, and several other health problems.
It can be seen to flourish even after little or no maintenance, and this plant has many medicinal values. It also improves air quality and helps purify the air. In a pot, it is simple to grow. It needs regular sunlight, so the best place to keep this plant is a sunny window. All you need to do is water it regularly (but be sure not to overwater it) and watch it thrive.
11. Jade Plant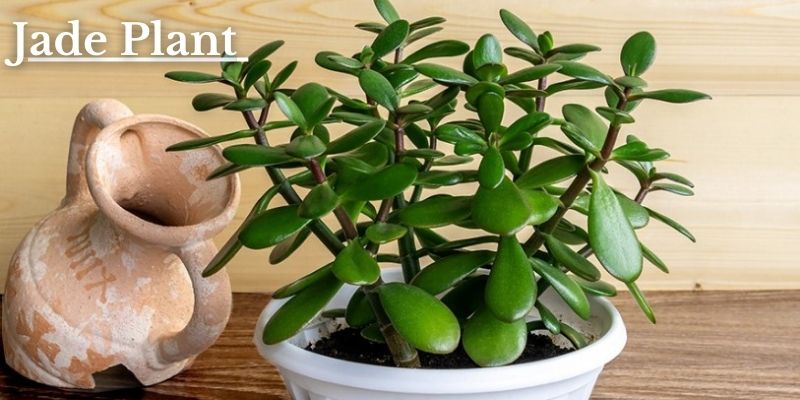 Botanical Name: Crassula Ovata
The Jade plant, aka money plant, is known for its plumpy, fleshy, oval-shaped, green leaves on the woody stems that render it a miniature tree-like appearance. When the leaves are in direct sunshine, they start to take on a tint of red. Fortunately, this plant has a long lifespan and requires relatively little maintenance.
Money plants are impossible to kill, they grow in all forms of extreme climates and can withstand sudden temperature changes with aplomb. Their heart-shaped leaves look beautiful, and vines can grow to a long length. Due to the cascading effect of vines, people often hang them in windows and doorways. They are ideal for decorating bare walls and rooms.
12. Lucky Bamboo Plant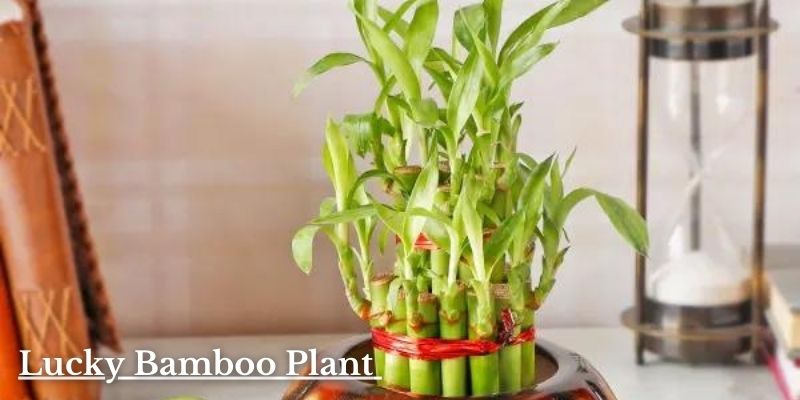 Botanical Name: Dracaena Sanderiana
Although it is not a bamboo plant, the lucky bamboo immediately attracted people's hearts with its mini bonsai-like proportions. It is part of the Dracaena genus. These plants are especially suitable for minimalist interiors and are commonly sold in two ways – potted in soil or suspended in water. According to the Chinese Feng Shui, the Lucky Bamboo plants attract auspicious energy, depending on the number of stalks clumped together.
These indoor low-light plants can grow without sunshine and come in a variety of sizes to fit any room in your house. Be sure to water it only when the soil feels dry to the touch.
13. Maidenhair Fern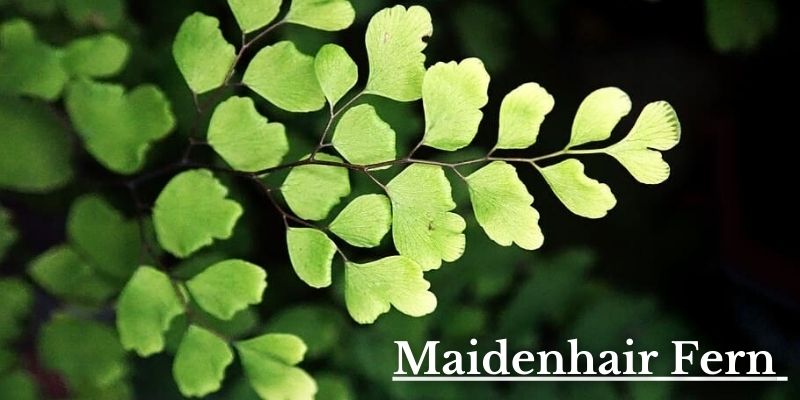 Botanical Name: Adiantum Raddianum
Also known as the Venus Maidenhair Fern and Delta Maidenhair Fern, this plant has delicate, drooping leaves which repel water.It can be easily grown in dark rooms and grows naturally in moist, shaded locations. Compared to other fern species, they have smaller leaves.
In addition to being one of the most popular fern houseplants, the maidenhair fern can also be found in nature, growing in places where other plants typically don't, such as on rock walls and in between rock fissures where the moisture from water seepage helps keep them alive.
This low-light indoor plant that grows without sunlight thrives best in moist areas like the kitchen, bathroom or laundry room.
14. Peace Lily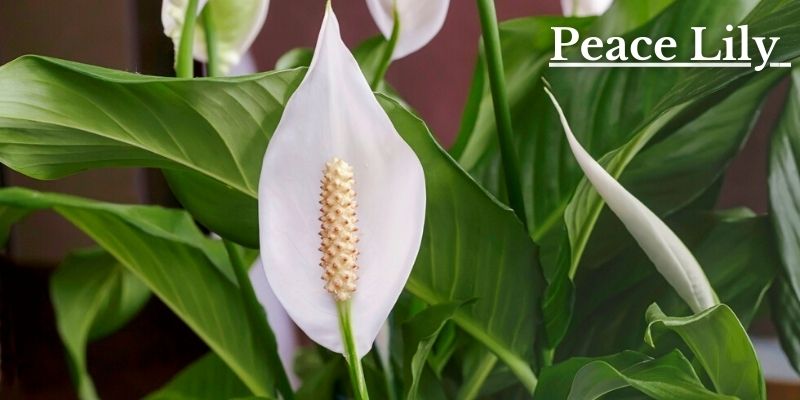 Botanical Name: Spathiphyllum
The Peace Lily is a striking dark green plant with a few hooded lily flowers that are a welcome addition to any dull part of the home and office. These plants need very little sunlight and water and grow well in almost all climates and temperatures. It's pretty enough to be considered a décor element, and is also extremely purifying and can absorb all kinds of pollutants from the air.
Apart from being aesthetically appealing, Peace Lilies enhance indoor air quality. These plants are simple to grow and require little to no sunshine. The hooded blossoms are quite striking and lovely since they are adapted to minimal amounts of moisture.
15. Pothos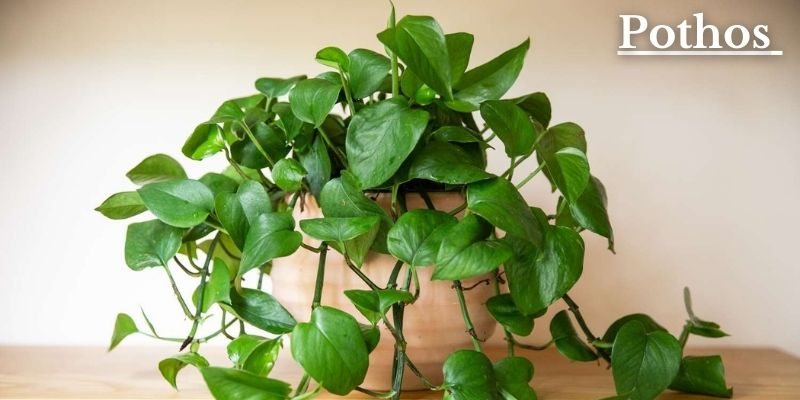 Botanical Name: Epipremnum Aureum
Considered to bring good fortune to its owner, Pothos is one of the 'hard to kill' houseplants that remains green even in dark places. Thanks to its creeping nature, you can grow it in hanging baskets so that it goes down, or on a trellis in the form of a vine. Its green leaves have the shape of a heart and are coloured with creamy-yellow inclusions. This plant absorbs xylene, toluene and benzene compounds and naturally filters the air.
Often confused with Philodendron, Pothos will thrive in any room of your home as long as you keep it maintained. It's an easy-care vine plant that you can train onto a trellis or allow to tumble over the edge of a hanging basket.
16. Snake Plant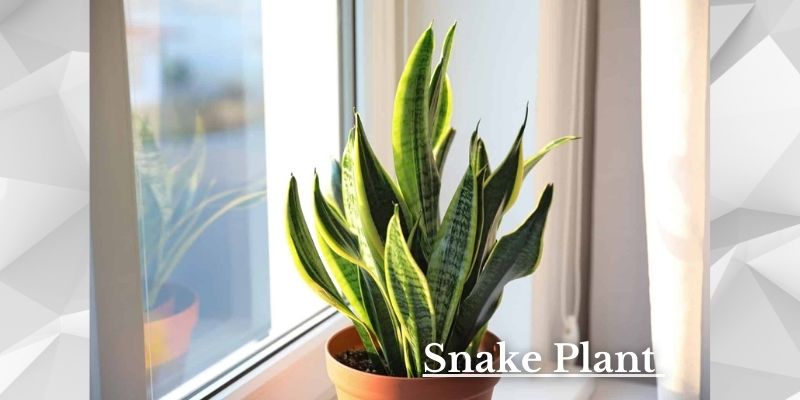 Botanical Name: Dracaena Trifasciata
This plant is also known as mother-in-law's tongue and is known for its upright sword-shaped leaves and variegated green. The yellow-cream stripes that cross its edges further beautify its appearance. This plant is very suitable for indoor air conditioning because it performs well even in low light and cleans the air by absorbing various volatile organic compounds.
The Snake Plant needs little sunlight, and hardly any water and still retains the fresh green and yellow tinge of its leaves. It's also a great chemical and carbon dioxide absorber – it takes in chemicals from personal care products and releases oxygen as well. From bathrooms to bedrooms and everything in between, the Snake Plant adapts beautifully to any space.
17. Song of India Plant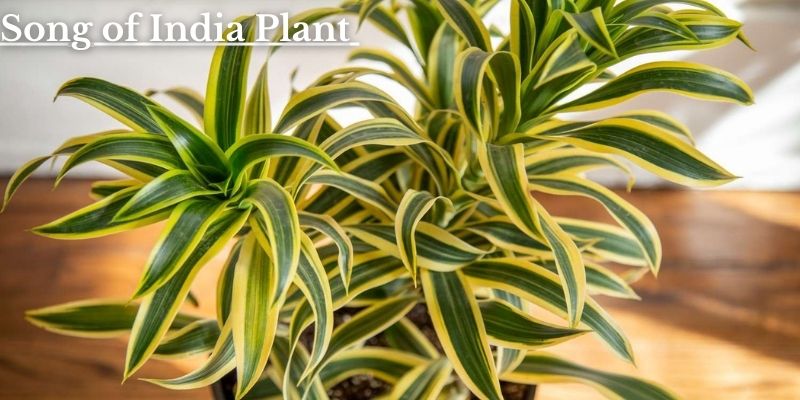 Botanical Name: Dracaena Reflexa
Ideally placed on a side table or the mantel, this slow-growing houseplant brings a lively symphony of natural hues to your home with its brightly coloured green, lime and yellow leaves. Also known as the Dracaena Reflexa, the plant needs indirect sunlight and regular misting to keep its leaves vibrant.
The Song of India houseplant will do well in a room that gets a medium amount of natural light or in a semi-shady spot. However, bright, sunny, or overly warm windows should be avoided. Remember to rotate the plant occasionally to encourage even growth the plant.
18. Spider Plant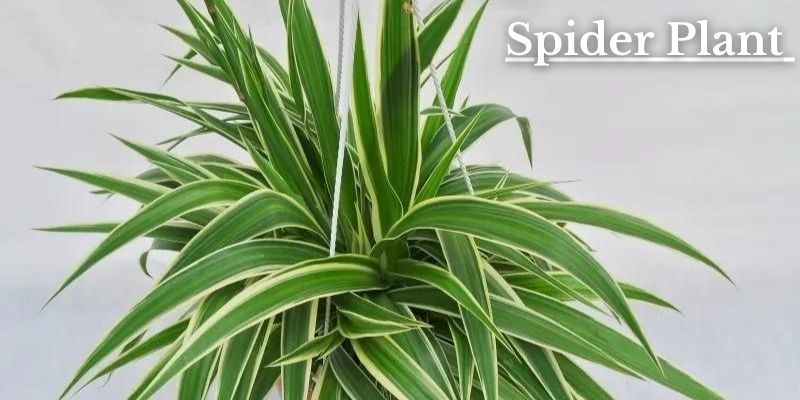 Botanical Name: Chlorophytum Comosum
The Spider plants have narrow leaves and get their name from the small plantlets produced on long trailing stems that vaguely resemble spiders.
The leaves of the spider plant are long and slender, composed of white and green stripes. They grow in dense clusters and arch downwards. The plant also improves indoor air quality by eliminating surrounding xylene and formaldehyde. It is known that spider plants help to purify the surrounding air.
19. Swiss Cheese Plant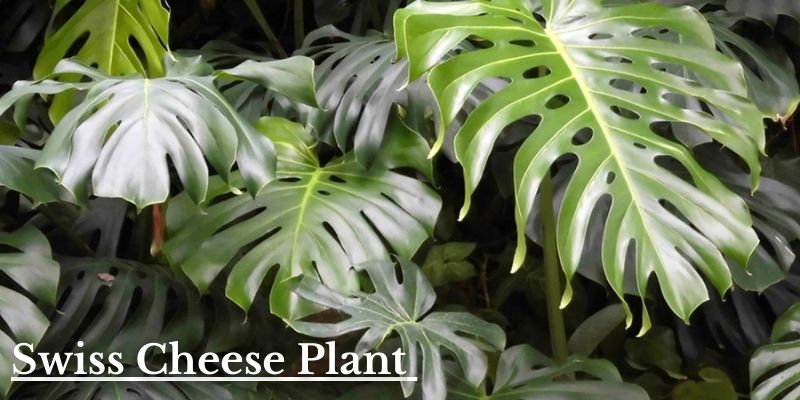 Botanical Name: Monstera Deliciosa
Primarily referred to as simply Monstera, the Monstera Deliciosa plant, also known as the Swiss Cheese Plant thrives in a warm, humid environment which makes it the ideal indoor plant for homes. As the name suggests, Monsteras can grow to very large sizes, but you can control their growth with a small pot. They don't require much water, and when the soil is dry, they may readily shine indirect light into dark, quiet places.
They are known for their natural leaf holes, which led to the rise of their nickname Swiss cheese plants. The slits and holes in the leaves of Monstera are called fenestrations. The air-purifying properties of this plant are obvious-every a few weeks, you can wipe off its large and variegated leaves, revealing the verdant, waxy smoothness below, and eliminate all the dust it accumulates from the air.
20. Weeping Fig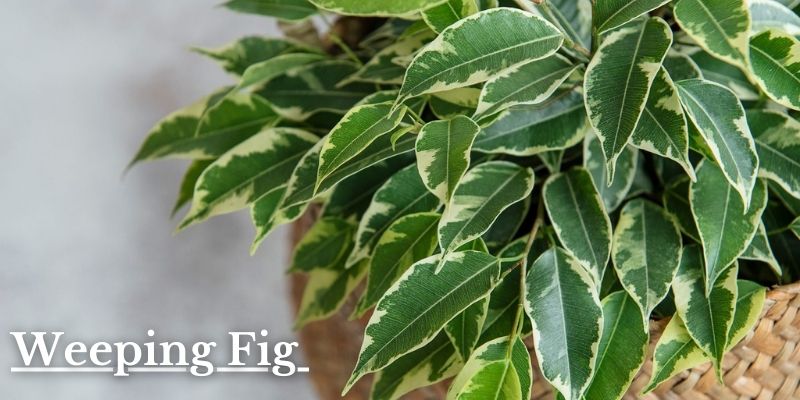 Botanical Name: Ficus Benjamina
The plant consists of many slender branches that bend out of the grey trunk. With large arched branches and long pointed leaves, plants look attractive indoors. It can adapt to low light, but for the best development, needs bright, indirect sunlight with regular soil hydration. It purifies the quality of the air by removing xylene, making it the most suitable for household use.
Wrapping Up
Whether you're new to growing indoor plants or just haven't had much luck in the past, there are beautiful low-maintenance options tough enough to withstand some neglect.