Top 20
Top 20 Highest Paying Jobs in India: Start A Successful Career
In India, people often regard jobs like those of CEOs, doctors, lawyers, engineers, politicians, high-ranked police and defense officials, etc., as being among the highest-paying jobs. However, there are several other fields that not only offer handsome income opportunities to freshers and professionals, but some industries also provide various types of benefits to their employees.
Top Industries in India that Offer Highest Paying Jobs to Professionals
The top industries that offer lucrative jobs in India generally include sectors, namely:
Government: IFS, IAS, IPS, Departments of Ministry
Agriculture: Agriculture Officer, Lecturer
Information Technology (IT): Software Engineer, Blockchain Developer, IoT Architect, Data Scientist
Engineering: Aerospace Engineer, Nuclear Engineer, Scientist, Professor
Medical: Surgeon, Doctor
Law: Judge, Lawyer
Finance: Investment Banker, Chartered Accountant, Digital Marketer, Business Analyst
Management: CEO, CTO, Project Manager, Marketing Manager
Sports: Cricketer, Footballer, Wrestler
Entertainment: TV/Film Actor, Singer, Musician/Music Producer, Screenwriter
Others: Teaching, Consultant, Author, Entrepreneur
Among the well-known high-paying job sectors in India, the IT industry is one of the fastest-growing sectors in the country. This has further led to providing the increased accessibility of various online professional courses and authentic study resources, which contribute significantly to bringing up the number of skilled workforces. Moreover, the zeal to work with new technology and embark on learning paths fuels the rising demand for IT jobs in India. Don't forget the role of digitization in this technological advancement.
With the ever-expanding horizons of technology and digitalization, jobs falling under the IT sector like software architecture, blockchain developer, cloud architecture, data scientist, etc., offer immense scope to individuals in the future.
As a result, the IT industry remains to be one of the highest-paying jobs sectors in India and will continue to do so.
Also, read these articles:
Top 20 Robotics Companies in India
Let us now take a look at a few of these highest-paying jobs in India.
List of 20 Higher Salary Job Roles in Public and Private Sectors of India
The below-given list (sorted in alphabetical order) includes names of the twenty highest-paying jobs in India.
Note: The top-paid jobs in India mentioned below are some of the most common options that many aspirants have preferences for. Although there are several more job opportunities across the country that not only offer high-ranking job profiles to both unskilled and skilled individuals, these jobs also pay very well.
1. Artificial Intelligence (AI) Engineer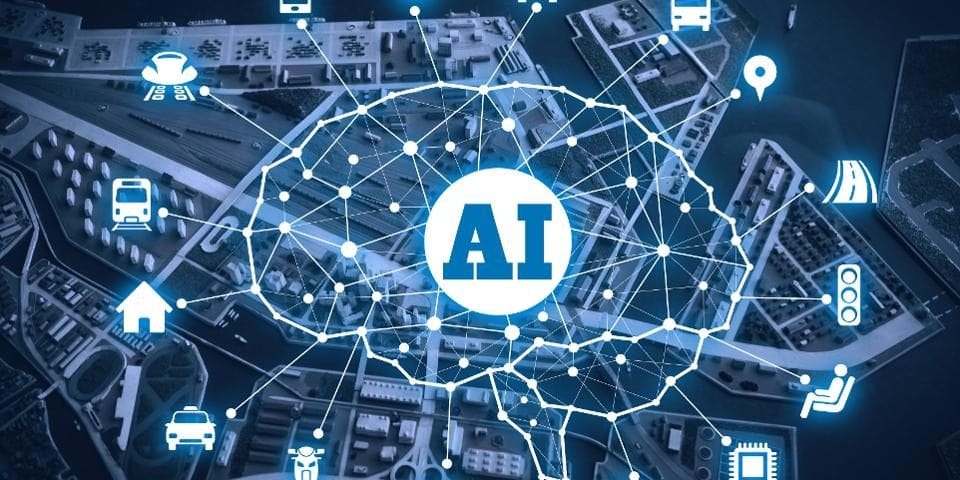 Average Annual Income: INR 10 Lakhs
Artificial Intelligence (AI) engineering generally refers to the design and development of AI-powered hardware and software and applications that help provide overall optimization of business operations and existing performance.
The job role of an AI engineer basically involves the use of modern techniques to meet business objectives, applying logic and machine learning to enhance the problem-solving aspects of the software/application, analyzing and monitoring the results, and providing improvements accordingly.
The average annual salary of an AI engineer is approximately INR 7.5 Lakhs, with INR 6.06 Lakhs and INR 18 Lakhs as the annual pay for freshers and experienced professionals, respectively.
2. Blockchain Developer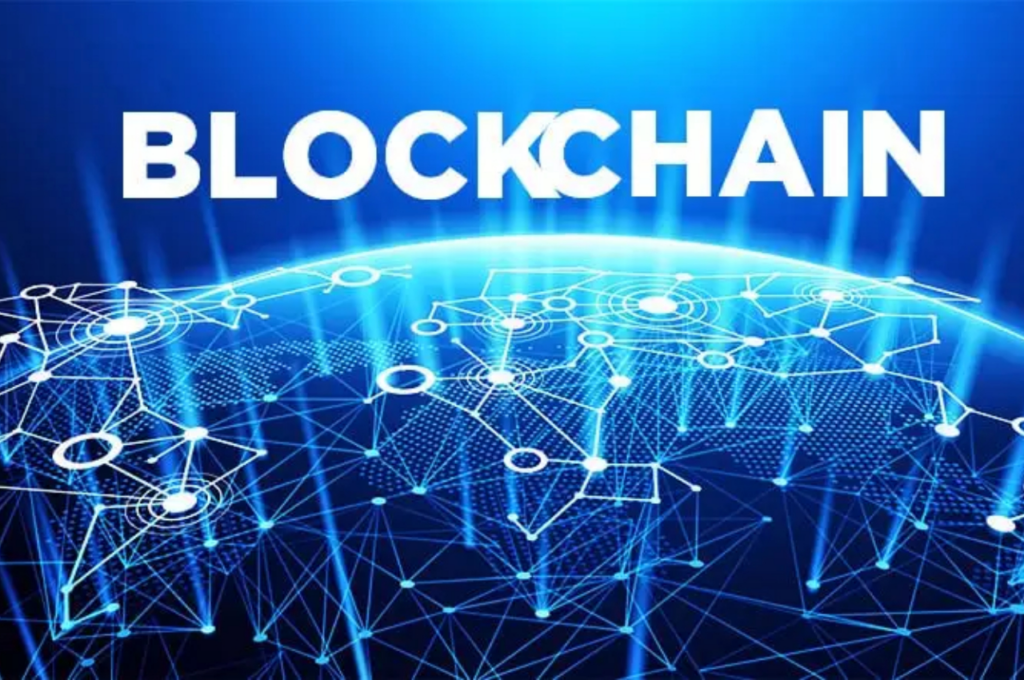 Average Annual Income: INR 8 Lakhs
A Blockchain Developer or Engineer is an IT professional who is involved in the design, creation, and implementation of digital blockchains. They work on platforms such as Hyperledger and Ethereum and are responsible for almost all development, management, and troubleshooting operations related to distributed blockchain networks. Blockchain Developers need to have a strong background in software development and a deep understanding of cryptography, data structures, and common algorithms, to name a few.
Moreover, expert-level skills in computer coding languages and practical experience with codebases as well as open-source projects are highly preferred. Professionals looking to make it big in the world of blockchain technology can start their journey with certification in blockchain training and gain the necessary hands-on experience.
The average annual salary of a blockchain developer is approximately INR 8.08 Lakhs, with INR 6.2 Lakhs and INR 8.7 Lakhs as the annual pay for freshers and experienced professionals, respectively.
3. Business Analyst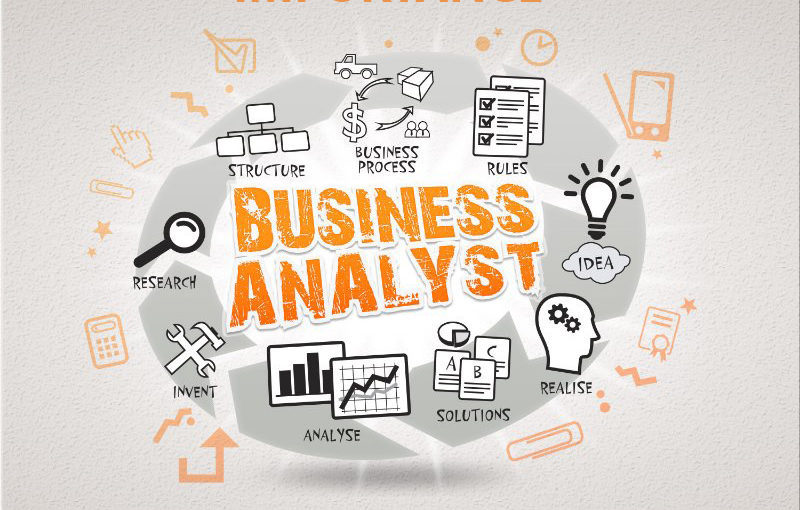 Average Annual Income: INR 7 Lakhs
Nowadays, if a business or an industry wants to grow and up-scale rapidly, then it usually chooses Business Analysis for the purpose. A business analyst is a professional who bridges gaps between a business domain and its technology. This is achieved using data analytics and considering changing business needs to attain organizational sustainability and profitability. They analyze the processes, systems, and models of operation of an organization, and determine its performance.
As business analysts offer great value to business entities and organizations, they are paid really well. It is one of the most in-demand jobs in India, and is also highly rewarding, with salaries being among the highest in the industry.
The average pay of a Business Analyst in India can range between INR 3 Lakhs to INR 16 Lakhs per annum. The pay increases based on experience, thus, making it one of the highest paying jobs in India.
4. Chartered Accountant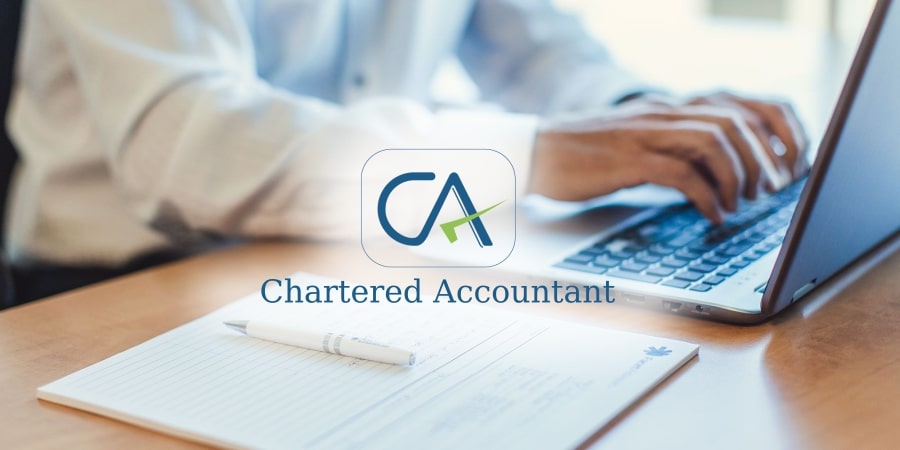 Average Annual Income: INR 12 Lakhs
Chartered Accountants (CA) are an essential part of every industry as they serve as financial advisors, and provide financial guidance to clients on managing one's wealth and assets. Many public and private sector firms hire CAs to help maintain the finance, and taxes, seek advice, and much more. The demand for CAs has seen a rise every year, and it is one of the highest-paying jobs in India.
To become a practicing CA, individuals holding a graduate degree in Commerce must clear the chosen CA course. The CA programmes are regulated by the Institute of Chartered Accountants of India (ICAI), which is located in New Delhi. Upon successful completion of the course, those skilled CAs can easily apply for jobs at some of the best firms in the country as well as overseas.
The average salary or income of a Chartered Accountant usually starts from INR 6 Lakhs per annum and can increase up to INR 30 Lakhs or more annually, depending on one's experience and expertise.
5. Chief Executive Officer (CEO)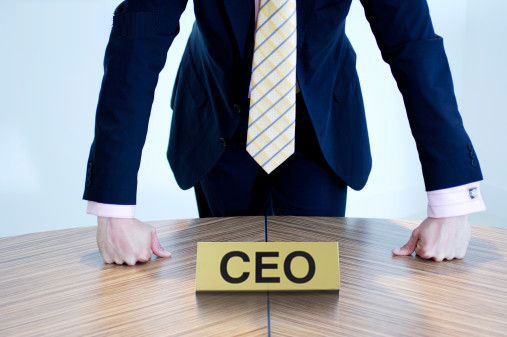 Average Annual Income: INR 15 Crores
The CEO is the highest-level executive manager in the company structure. The day-to-day responsibilities of a CEO vary due to the wide range of departments, projects, and tasks that a CEO oversees during his/her tenure at the company or organization. The CEO plans out a company's overall strategies and policies, including responsibility for all components and departments of the business.
The CEO's leadership skills, the organization's reputation, and their potential for success as a whole play a key role in the lives of the CEOs. Therefore, with the varying duties and responsibilities, such a job position also requires representing the company/organization for civic and professional association responsibilities and activities in the local community, the state, and at the national and international levels.
The average pay of a CEO in India is around INR 15 crores annually. The pay also varies by experience, companies/organizations, and their nature of business.
6. Commercial Pilot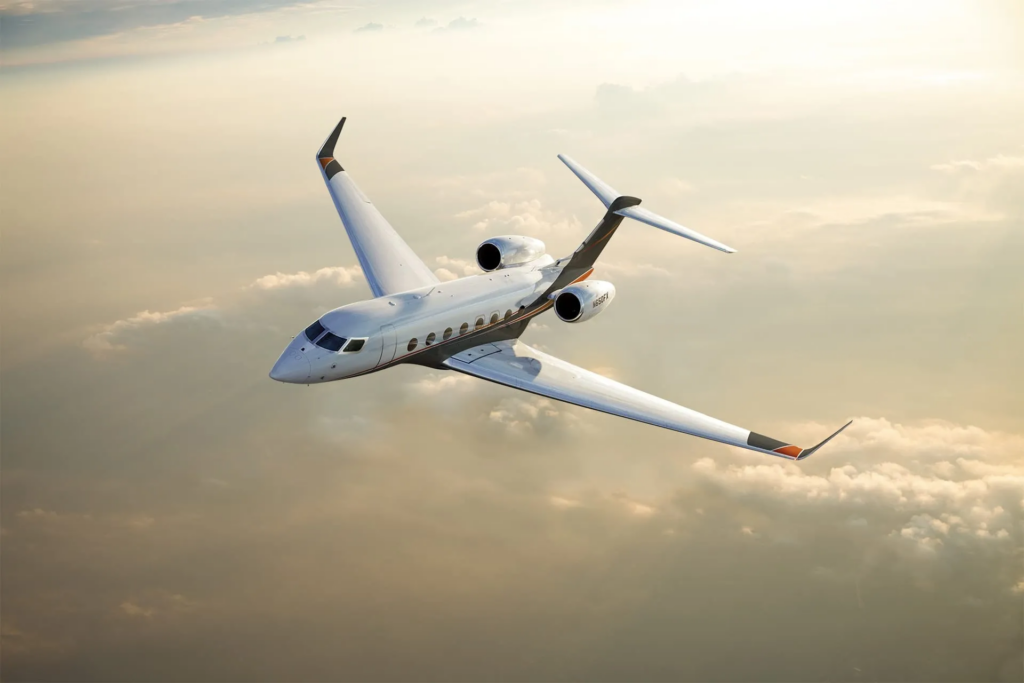 Average Annual Income: INR 15 Lakhs
Commercial Pilot is one of the top paid as well as adventurous jobs not only in India but across the world. Commercial pilots are employed in chartered and commercial airline companies. They are hired to fly passenger airlines, charter planes, cargo planes, and air taxis, as well as charter operations and international air services, etc.
Those who wish to get into the aviation industry and have a dream of traveling across the world essentially choose commercial pilot as their career. To become a commercial pilot, candidates must have completed a pilot training course. Also, candidates must have a Commercial Pilot Licence (CPL) issued by the Directorate General of Civil Aviation (DGCA). Additionally, post qualification, the candidate is required to have completed 200 hours of flying experience to be qualified as a commercial pilot.
Commercial Pilots take home handsome pay, considering the nature of their career. Although the responsibility that comes with this job and the round-the-clock modalities make this profession a difficult one, it is worth taking for the monetary benefits, as well as an international travel experience as an added benefit. A pilot employed in a commercial airline company not only earns a handsome salary but also gets other benefits and remunerations such as bonus, profit sharing, etc. The average salary of any entry-level commercial pilot is around INR 2 Lakhs per month, which also depends on the airline company hiring pilots.
7. Cyber Security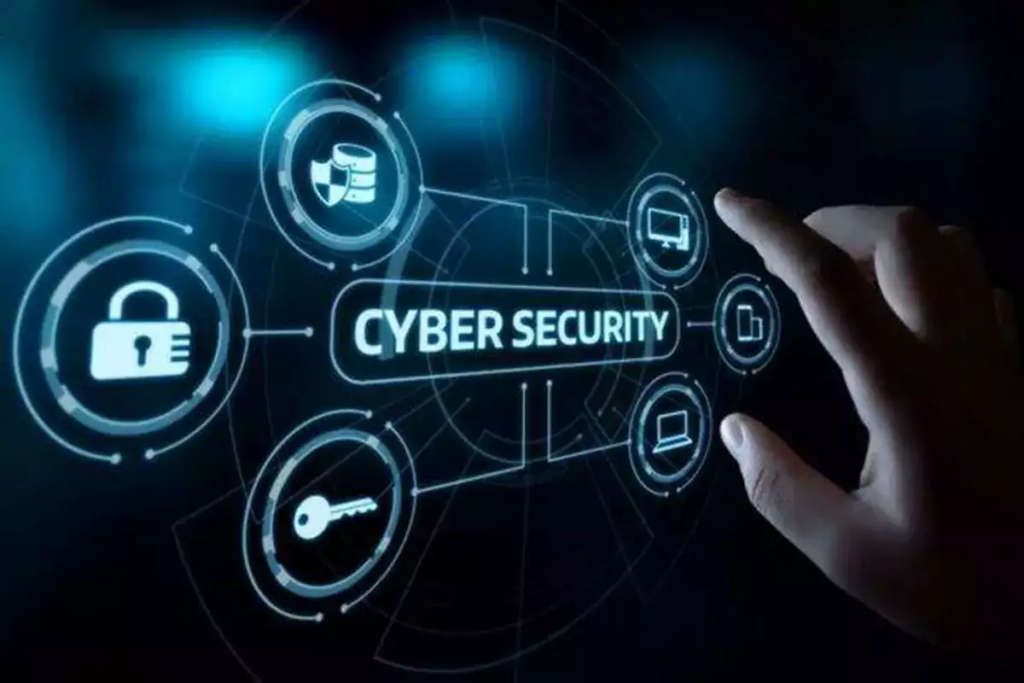 Average Annual Income: INR 12 Lakhs
Cyber security professionals in India are in high demand nowadays. With proper certification (such as CompTIA), training and skills, IT pros can get hold of one of the best cyber security jobs in the country. In India, the need for cyber security professionals is growing quickly. Cyber security jobs in India fall into several categories. A few examples include Network Security, Application Security, Information Security, Disaster Recovery Business Continuity, etc. Under each of these categories, there are different cyber security roles. From Ethical Hackers and Security Architects to Chief Information Security Officers (CISOs), India needs every type of cyber security professional.
Since cyber crime is increasing in India and because organizations are becoming more vulnerable to cyber attacks, India is thus, in great need of cyber security specialists. Those considering a career in cyber security can take the steps necessary to move into a high-demand role like data security, for example.
The average pay of a skilled Network Security Engineer in India is around INR 5 Lakhs and a Cyber Security Analyst can earn around INR 6 Lakhs, while the yearly income of a Chief Information Security Officer (CISO) is around INR 16.5 crores.
8. Data Scientist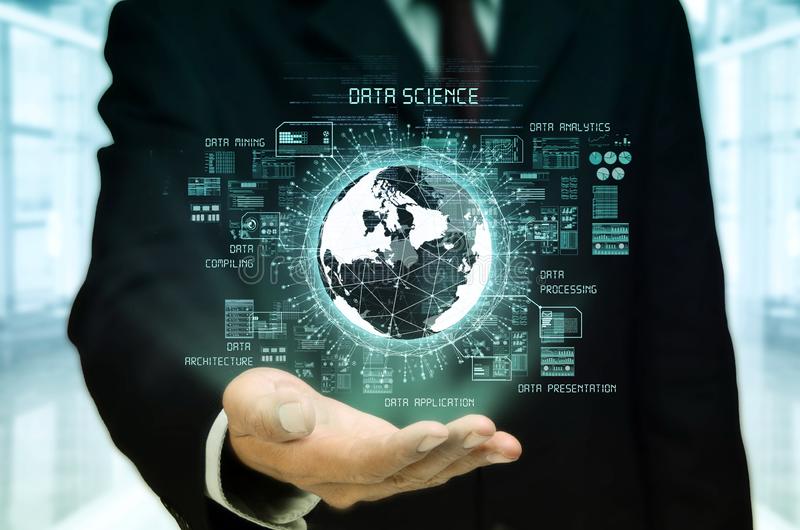 Average Annual Income: INR 17 Lakhs
A data scientist is one who is an expert in data analytics and statistics, especially in gathering and evaluating large amounts of structured and unstructured data and to find trends and proper data management. The primary role of a data scientist also includes processing data, identifying valuable data sources, combining models, integrating data, etc. Enrolling in a professional data science course will add theoretical and practical experience to your skills, and thus, help build your career.
With the ever-increasing concerns about collecting huge data being in the picture, the field of data science has witnessed remarkable growth and popularity. More and more companies are focusing on hiring data scientists to help them unlock the true potential of their businesses and maximize profits.
The average annual salary of a data scientist is approximately INR 8.25 Lakhs, with INR 5.4 Lakhs and INR 17.5 Lakhs as the annual pay for freshers and experienced professionals, respectively.
9. Defence Services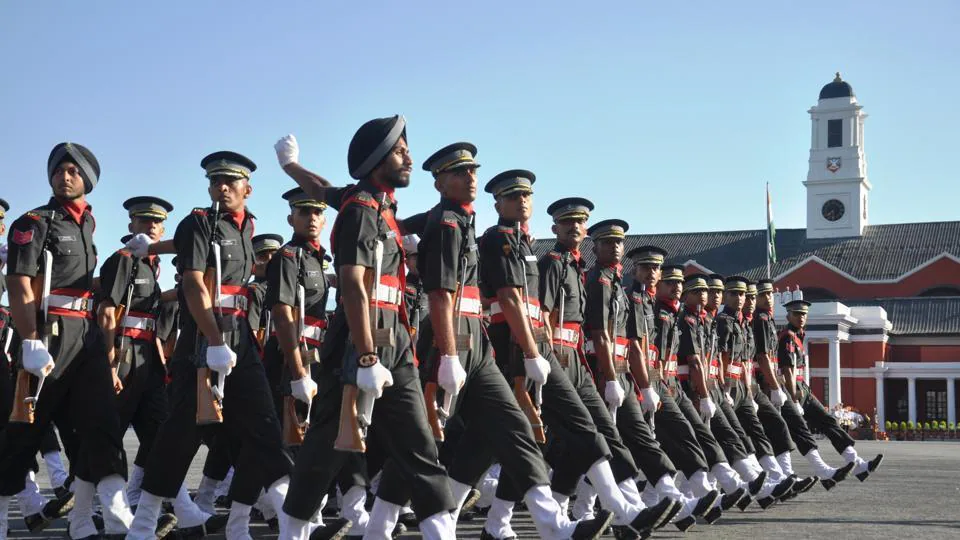 Average Annual Income: INR 12 Lakhs
A job in the Defence Services in India may be your calling if you are patriotic as well as adventurous. This is one of the highest-paying government jobs, with both freshmen and experienced candidates vying for various job roles and duties. Even a Lieutenant is well compensated, with benefits such as cost-free ration, lodging, children(s) education allowance, maintenance allowance, and retirement pension, etc.
The Defence Services offers job positions in mainly three uniformed services, which are the Indian Army, Indian Navy, and Indian Air Force, respectively. The candidates are required to qualify for various examinations like NDA, CDS, AFCAT, etc. in order to get different jobs in the country's defense services. For instance, the Indian Army does challenging work, but the experienced candidates get great promotion facilities, including a handsome salary.
The basic average pay of a Lieutenant is around INR 8 Lakhs per annum, while the annual pay of a Major is around INR 12 Lakhs.
10. Indian Civil Services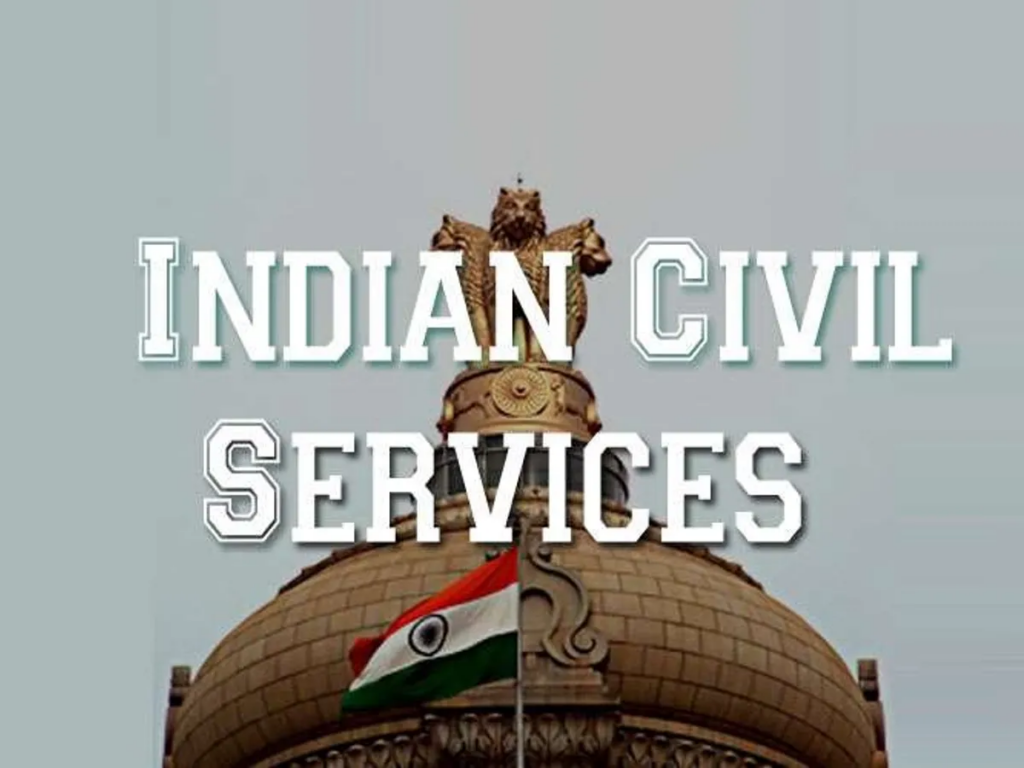 Average Annual Income: INR 5 Lakhs
The Indian Civil Services is one of the high-paying services in the country, and therefore, is also the most sought-after career choice among aspiring youths in the country. This is the reason that hundreds of aspirants appear for the civil services examinations every year. However, only a few of these candidates manage to grab jobs in the required fields. Civil services jobs offer attractive salaries and other benefits.
The civil services examinations are considered amongst the toughest exams in India. Candidates must have a graduation degree (in any field) and are required to clear the Civil Services competitive exams conducted by the Union Public Service Commission (UPSC) board. After clearing this exam, candidates can join one of the consortia of civil services, such as the Indian Administrative Services (IAS), Indian Police Services (IPS), Indian Forest Services (IFS), and Indian Revenue Service (IRS), among others.
The average pay of an IAS/IPS/IFS officer can range from INR 56K and up to INR 2.5 Lakhs, plus additional benefits like House Rent Allowance (HRA), Dearness Allowance (DA), Travel Allowance (TA), and other benefits.
11. Investment Banker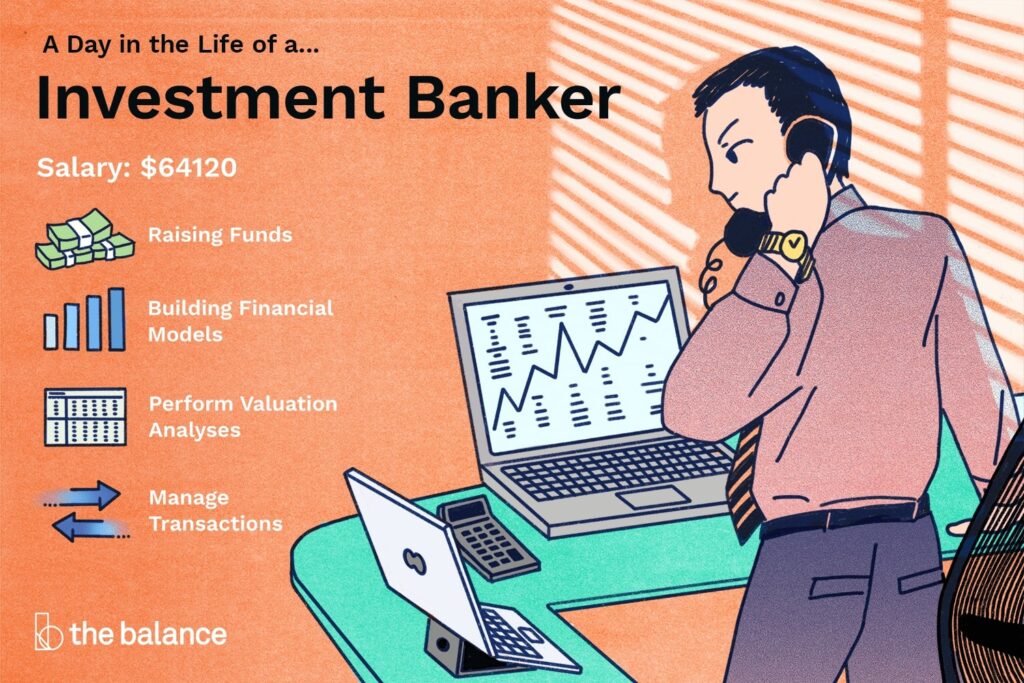 Average Annual Income: INR 40 Lakhs
Investment Banking is one of the highest-paying jobs in India. An Investment Banker's role is all about assisting clients to invest their money wisely for the best possible returns on investment. If a person specializes in Finance and has a penchant for hosting financial services, then Investment Banking is the right career choice for him/her.
Many investment bankers also establish and operate their firms to provide financial services to clients, both business entities and individuals.
The average salary of an investment banker in India is INR 4 Lakhs per annum and can increase up to INR 40 Lakhs annually.
12. Management Consultant

Average Annual Income: INR 11 Lakhs
A Management Consultant mainly offers professional assistance to organizations in order to solve issues revolving around business and finance. Such professionals also help in boosting performance and maximizing the growth of their clients. They thus, basically deal with the strategy, structure, operations, and management of the organization.
After graduating with a bachelor's degree in disciplines such as Business Administration, Economics, Finance, Accounting, or Management, aspiring candidates can further pursue an MBA program to break into the highly demanding field of Management Consultant. An MBA program in any of the aforementioned disciplines will help get the desired jobs in India.
The average salary of a Management Consultant in India is around INR 11.5 Lakhs per annum. The entry-level consultants earn about INR 6 Lakhs per annum, while the professionals earn INR 26 Lakhs or more annually.
13. Marketing Manager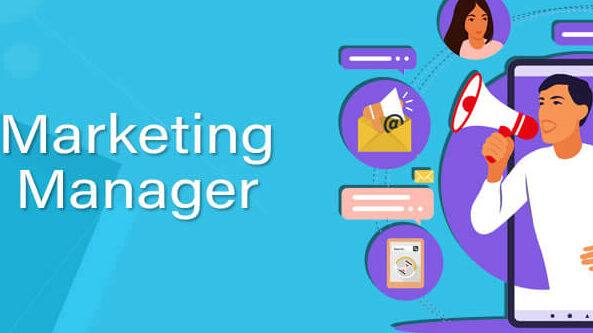 Average Annual Income: INR 12 Lakhs
Marketing Manager is one of the most demanding jobs and among the highest paying jobs in India. The job of a Marketing Manager is valued everywhere, but they are in high demand in certain major cities in the country. The job profile also offers competitive pay to desired candidates. Marketing is one of the core elements of every business and in any industrial sector. The marketing industry is growing by leaps and bounds due to rapid digitization and technological advancement.
The scope of work of marketing managers covers the entire industry, including software/IT, automotive, finance, retail, manufacturing, etc. They collaborate with product development teams to design innovative products and solutions that align with company objectives and customer demands. The marketing manager establishes and executes the company's marketing strategy to meet the needs of consumers and maximize profits.
The average annual salary of a Marketing Manager in India is around INR 7 Lakhs. The entry-level professionals generally earn around INR 4 Lakhs annually, whereas the mid-level professionals with some experience can make anywhere between INR 10 Lakhs and 12 Lakhs per annum.
14. Merchant Navy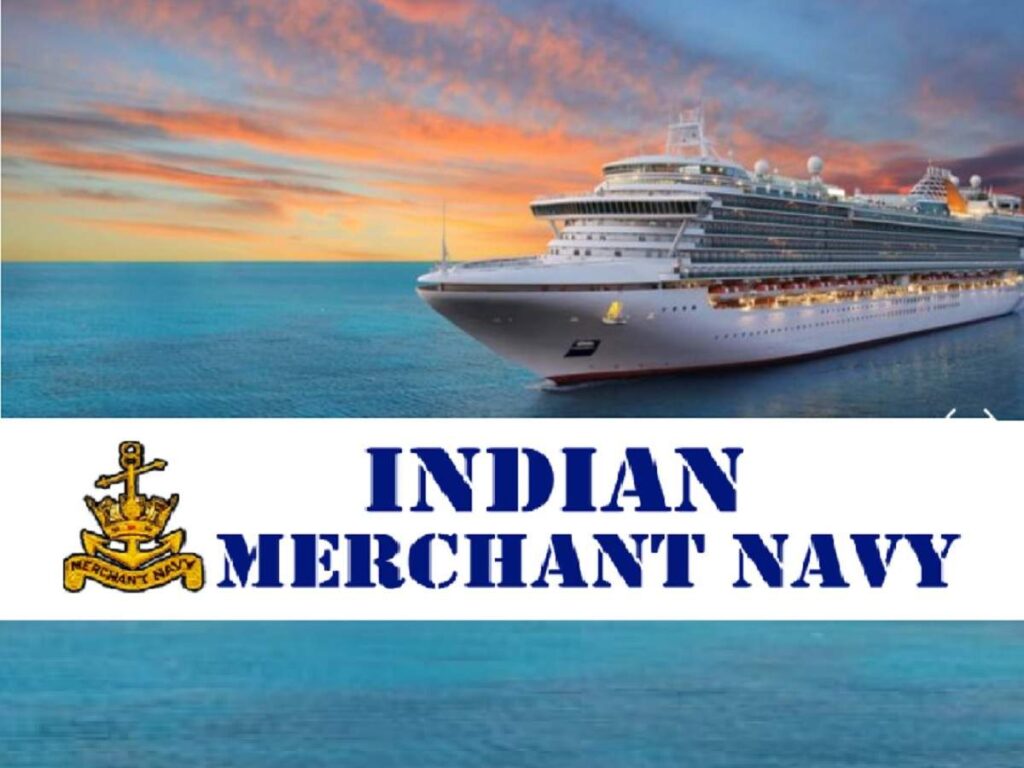 Average Annual Income: INR 14 Lakhs
Merchant Navy is a very demanding profession, and the pay is an attractive factor for working here, especially in the position of Captain. However, the entry-level positions are paid more or less as the ground staff, but as the cadet gains experience, the compensation is rewarding.
While opting for Merchant Navy as a profession, one has to ensure physical health as well as be mentally prepared to stay on board at sea for at least six whole months at a stretch. One needs to take into account that it is just the deep blue sea and arduous tasks that will be their company. The compensation is tax-free, and this is the most attractive feature of this job. Positions like cadet, radio officer, chief engineer, chef, radio officer, captain, etc., can be opted for in the profession.
The qualification required for joining the merchant navy is completing a 10+2 academic level with subjects, Mathematics, Chemistry, and Physics. The average salary of Cadets for the position of Captain is INR 12K and INR 8 Lakhs per month, respectively.
15. Product Manager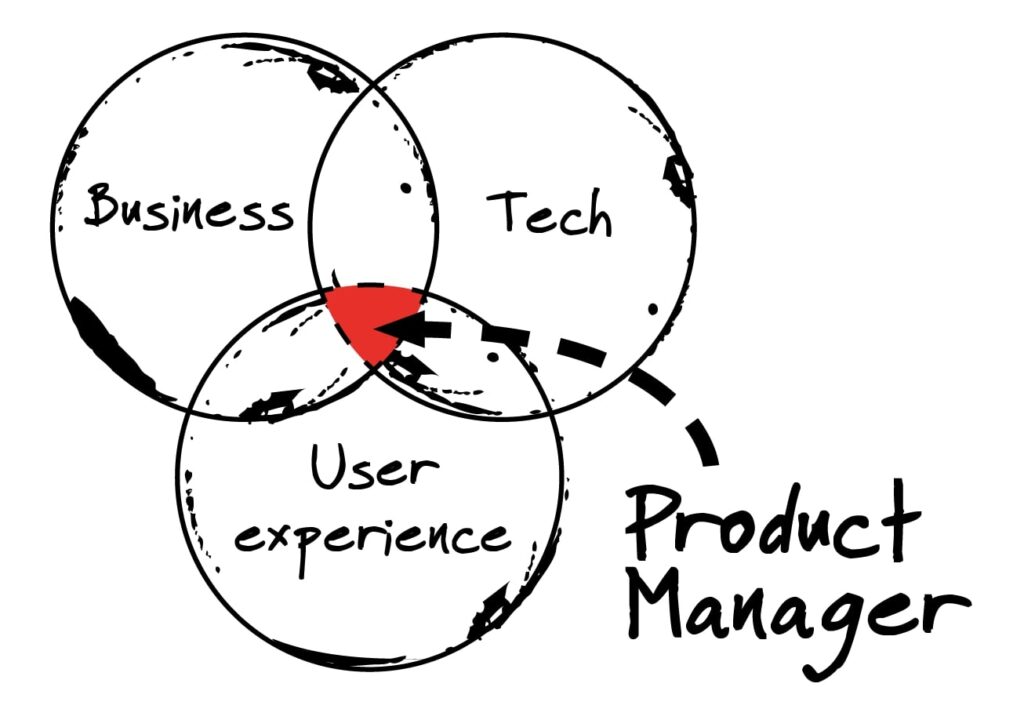 Average Annual Income: INR 20 Lakhs
The role of a Product Manager involves handling the overall development of a product up to its final stage and feature release. The core duties of a product manager mainly revolve around understanding customer requirements and representing them, staying up-to-date with the market trends, refining product features and defining the scope of improvement, establishing the vision for the product, and keeping all the stakeholders on the same page.
A lot of manufacturing companies hire product managers to help ensure their products meet the satisfaction of both the manufacturer and consumers.
The average annual salary of a product manager is approximately INR 17 Lakhs with INR 9.2 Lakhs and INR 21 Lakhs as the annual pay for freshers and experienced professionals, respectively.
16. Scientist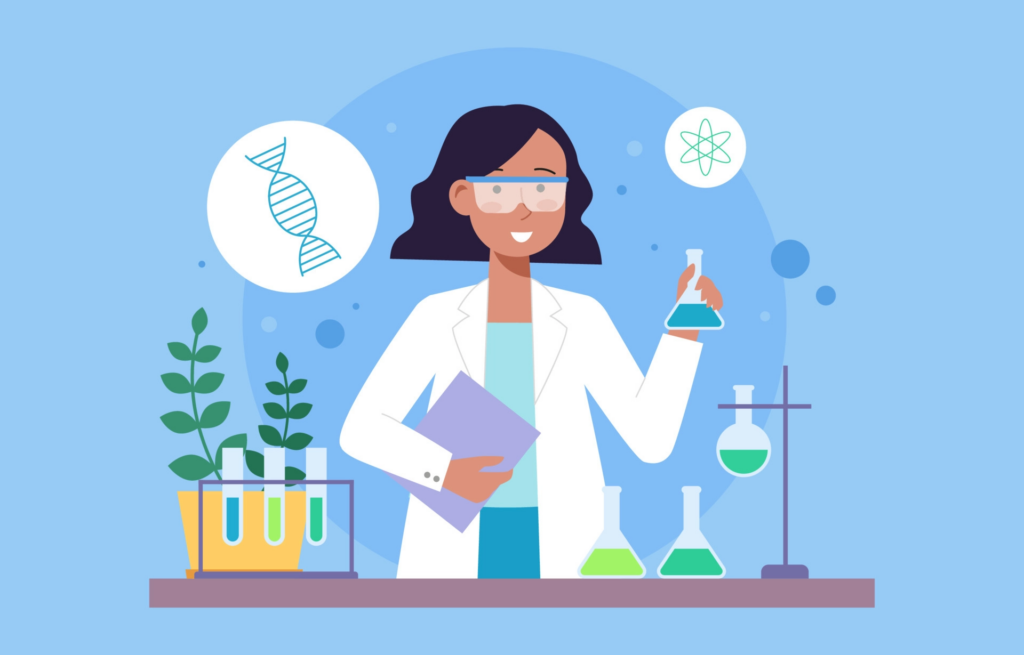 Average Annual Income: INR 10 Lakhs
A career option as a scientist in defense, research, and development departments or other organizations of the Government of India, like ONGC, DRDO, ISRO, etc., is a great choice. Those who are fascinated with science and have a keen interest in any branch of science can opt for becoming scientists. This calling has great scope in India as well as worldwide because every nation is thriving for cutting-edge ideas and innovation to grow and scale.
Getting a job as a scientist in Indian government organizations such as DRDO, ONGC, ISRO, IISER, BHEL, ICAR, BARC, etc., is the dream job of many aspiring scientists in India. The job of a scientist is a highly reputed profession and also lets you earn higher pay. If you are also aspiring to be a scientist and wish to work in India, you can apply to various organizations or institutions as per your qualification. You can join various ministries of the Govt. of India, research centers, medical/healthcare institutions, the mining industry, aeronautical and space agencies, defence, wildlife institutions, and many more.
One must take up Science at 10+2 level, followed by pursuing graduation/PG/PhD degree in the related disciplines. The average salary of a research scientist in India is around 7 Lakhs per annum, excluding other benefits.
17. Software Architect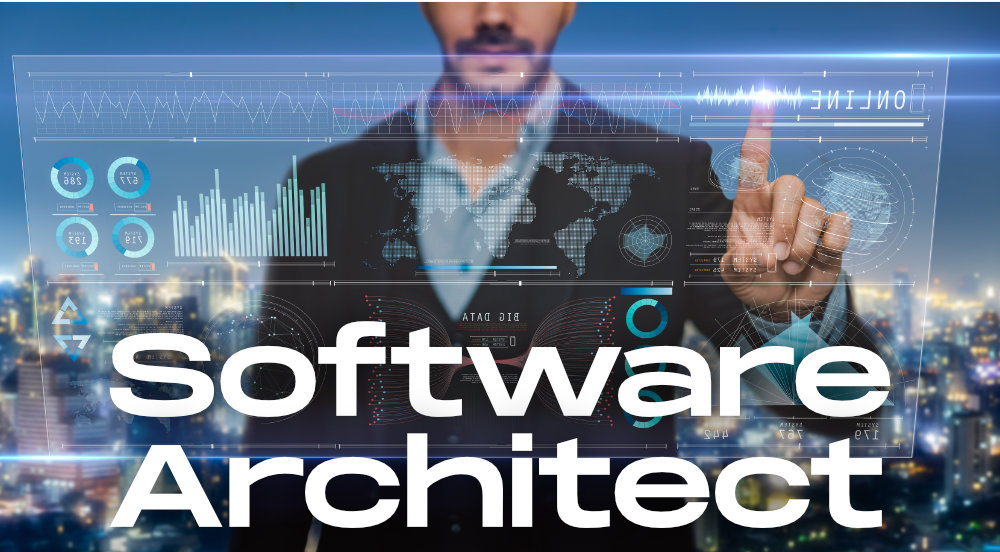 Average Annual Income: INR 20 Lakhs
A software architect is responsible for determining which tools and technologies to be used for software development. These professionals are, in fact, the guiding light for development projects, defining prerequisites and helping the entire team throughout the process with the right approach and methodologies.
Software architects must interact with clients, understand their expectations and business goals, lead teams, and work with multiple developers and experts in different roles like software testers, marketers, etc.
The average annual salary of a software architect is approximately INR 22 Lakhs, with INR 9.5 Lakhs and INR 31 Lakhs as the annual pay for freshers and experienced professionals, respectively.
18. Software Engineer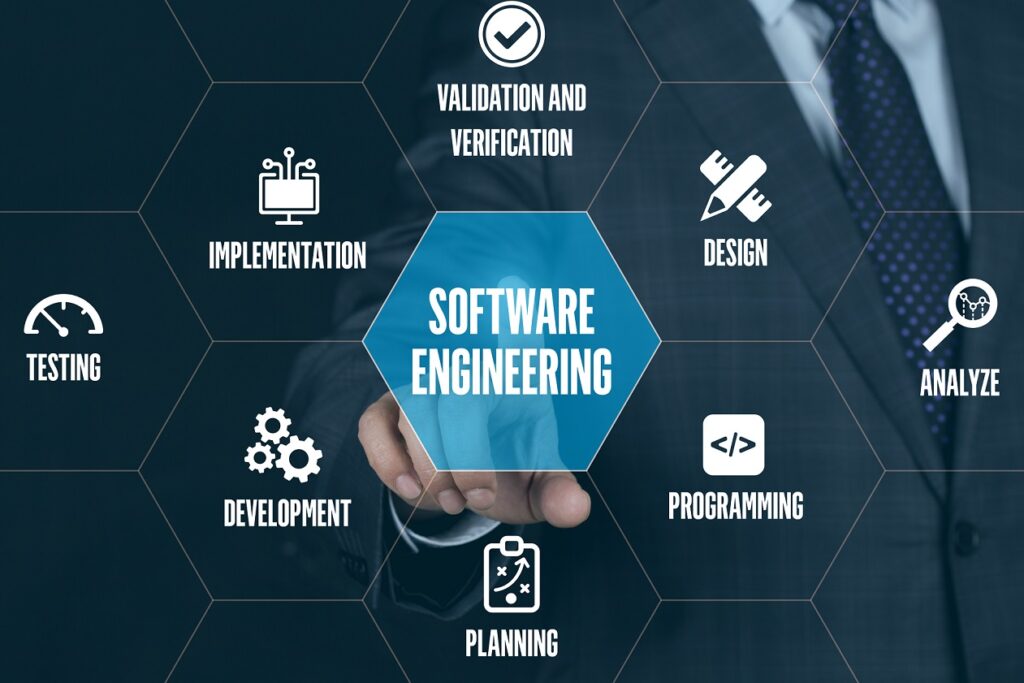 Average Annual Income: INR 13 Lakhs
Software Engineers are professionals who design, develop, and test software and applications. They are responsible for monitoring and evaluating the performance, operation, and functionality of the software, as well as the overall development.
The main requirements required to meet the above description are strong analytical and problem-solving skills, teamwork skills, and technical expertise. Proficiency in programming is a must.
The average annual salary of a software engineer is approximately INR 11 Lakhs, with INR 9 Lakhs and INR 22 Lakhs as the yearly salary for freshers and experienced professionals, respectively.
19. Surgeons and Doctors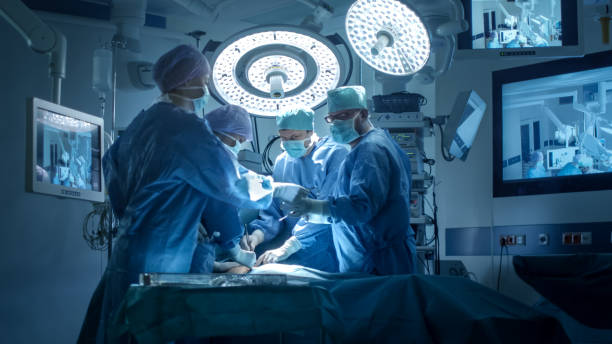 Average Annual Income: INR 10 Lakhs
The healthcare field offers one of the highest-paying jobs in India. With the growing demand for medical professionals, the healthcare industry is seeing a significant rise. Most Indian doctors and surgeons are highly paid, with salaries varying by their area of specialization, like Dentistry, Pharmacy, Optometry, or other areas like Healthcare Administration, Nursing and Medical Assistant, Home Health Aide, and many others.
The typical job roles of medical professionals include prescribing medicines, administering treatments, assessing symptoms, and diagnosing medical issues in patients. These medical professionals also collaborate with the hospital/clinic staff, nurses, and other health experts, evaluating medical test results, etc.
The average salary of surgeons and doctors in India is about INR 10 Lakhs per annum. However, a section of these medical professionals can earn around INR 20 Lakhs or more annually.
20. Translator/Interpreter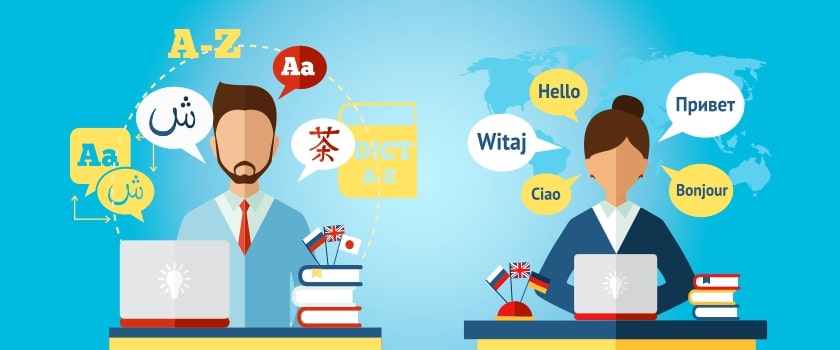 Average Annual Income: INR 4 Lakhs
A Translator or Interpreter is a person who interprets information from one language to another. Interpreters work with oral communication, while translators work with written information. To be a successful professional translator, you need to be proficient in both languages (the source and the target language) at a level close to your native. The job requires a high level of language competence in at least two languages (native or CEFR level C1 and above or equivalent level of incomparable reference systems). There are also specialized courses for translators that help to achieve a higher level of competence, for example, a master's degree in foreign languages.
Individuals who work as translators must properly transmit knowledge of both spoken and written language. This is essential for understanding each other and knowing what the other person is saying and writing. Translators understand the importance of maintaining linguistic clarity as well as cultural impact by including important references, such as terminology. People working in the translation industry in India are fluent in at least two languages, including English and one or more others, and can speak, read and write them well.
Jobs in translating are rapidly expanding. Those who want to pursue a career as a translator must first take a foreign language course in the language in which they want to succeed. To become a translator, students can study Italian, German, French, Russian, Spanish, or Japanese, etc.
Wrapping Up
These high-paying jobs in India also see a lot of competition due to their popularity and the growing section of the country's population that are in need of such job roles. Thus, to stand out from the crowd, individuals will need much more than basic skills to meet the eligibility criteria in these professions. Also, these roles and duties will require in-depth theoretical and practical exposure, hands-on experience, and advanced-level proficiency to land a good job and earn the highest-paying salaries in India.