Top 20
Top 20 Plastic Companies in India in 2022
The top-selling plastic companies in India manufacture various kinds of products that are widely used in households and the industry sector. These (raw and finished) plastic manufacturing brands also contribute significantly to India's economy. Many of these companies are also major exporters of raw and finished plastic goods across the globe.
As consumers, we all use plastic products in our homes and see them in public and commercial infrastructure as well. For instance, there is furniture that is also made from plastics (other than wood), bathroom and kitchen fittings, electric wiring, drainage/sewage system, auto-mobile, irrigation, gas/liquid gas pipeline, storage containers, packaging, carry bags, lifestyle merchandise, home appliances, electronic devices and accessories, stationery, hospital equipment and pharmaceuticals, other applications, and the list goes on.
Bioplastic – A Fine Replacement for Polymers & Synthetic Plastics
Though the use of plastic bags and other plastic-based products has been banned in many countries, their use has still not seen a decline. However, alternatives like bioplastic, which is an eco-friendly replacement to plastics, are made from organic biomass sources, like rice starch, corn starch, sugarcane, potatoes (and other renewable crops), biodegradable/green waste, etc., and their use could make a big difference.
Also, since bioplastic does not contain toxic chemicals, its manufacturing has fewer emissions of greenhouse gases and minimal to no effect on the ecosystem.
Also, read our other articles:
"Top 20 PVC Pipe Brands in India" [link to article]
"Top 20 Bathroom Fittings Brands in India" [link to article]
"Top 20 Engineering Colleges in India" [link to article]
Here, we're going to share with you the names of a few well-known plastic manufacturing companies in India that are top-selling brands both for residential and commercial consumers.
20 Best Selling Plastic Manufacturing Brands of India
Let us now take a look at the twenty best-selling plastic manufacturing companies in India that have a wide category of plastic products to offer to consumers all over the country as well as overseas.
1. Cello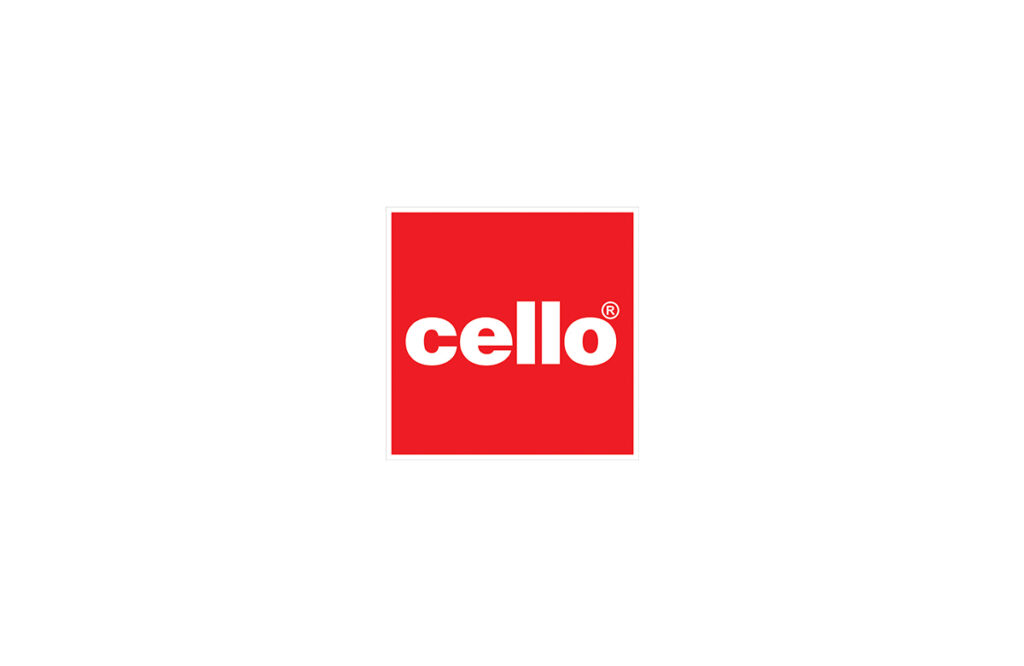 Cello is one of the leading manufacturers and exporters of household products, and supplies to the biggest retail stores globally. It is part of the Cello Group. The Company started its manufacturing business in the year 1967 by making Bangles and PVC Footwear and the business was further diversified. Their headquarter is located in Mumbai.
The Company produces and markets a wide range of products, which includes Plastic Housewares, Steel Housewares, Glassware, Melamine, Opal ware, Oral Care, Bubble Guard Sheets, Moulded Furniture, Kitchen Appliances, Air Cooler, Household Cleaning Products, and more.
Cello has set up 18 factories in different parts of the country.
2. Chemco Plastic Industries Private Limited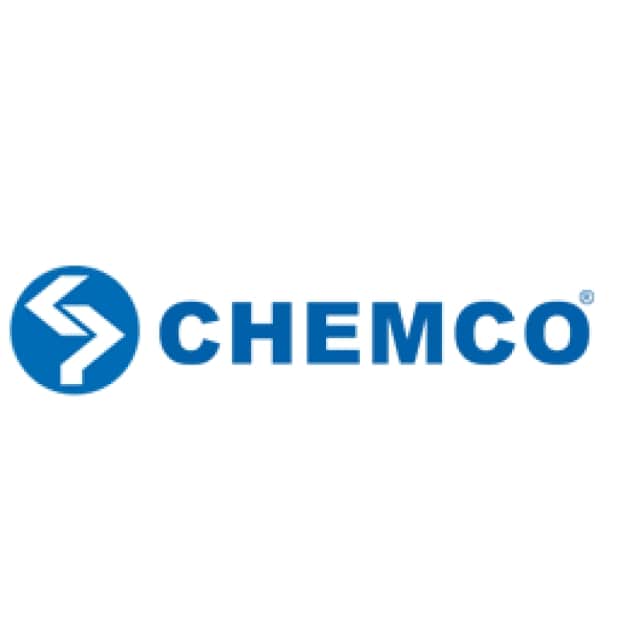 Chemco is the leading rigid and flexible plastic packaging company in India. The Company has specialization in various high-quality plastic processing solutions and techniques that conform to all industry requirements. Chemco provides packaging solutions to various industries and harnesses technologies like Injection Moulding (IM), Injection Stretch Blow Moulding (ISBM), Injection Blow Moulding (IBM), Blow Moulding (BM), and Extrusion Blow Moulding (EBM). Their headquarter is located in Mumbai.
The Company manufactures, supplies, and exports a wide range of products which include PET Preforms, Containers & Jars, Spice Shaker Containers, Bottles, 20 Litre Bottles, Dispensers, Jugs, Filters, Caps & Closures, Baby Care Products, Bubble Wrap Rolls & Envelopes, Menstrual Cups, Shrink Wraps & Films, Nets & Loofahs and more.
To achieve sustainability of products, Chemco utilizes renewable energy to avoid the depletion of natural resources to maintain an ecological balance. The Company has set up around 10 manufacturing facilities in India and the Middle East.
3. Daksh Moulds Engineering Works

Daksh Moulds Engineering Works is a plastic manufacturing company. The company is engaged in manufacturing, supplying, retailing, and exporting all types of Injection Plastic Moulds, Hot Dip Galvanizing Equipment, and parts. The company was started in 2006 and the headquarter is located in Ahmedabad, Gujarat.
The company offers unique designs for mould, which are suitable for the easy moulding process ensuring better quality and service demands on the market. Products like plastic moulded components and parts that we manufacture undergo stringent tests and checks in order to determine their quality. The company has a separate division for quality inspection wherein we have all the facilities, which are required for successful quality assessment.
Over the years, the company has established its presence in the global market and at present, it is one of the most reliable names in the plastic injection auto type mould manufacturing industry in India.
4. EPL Limited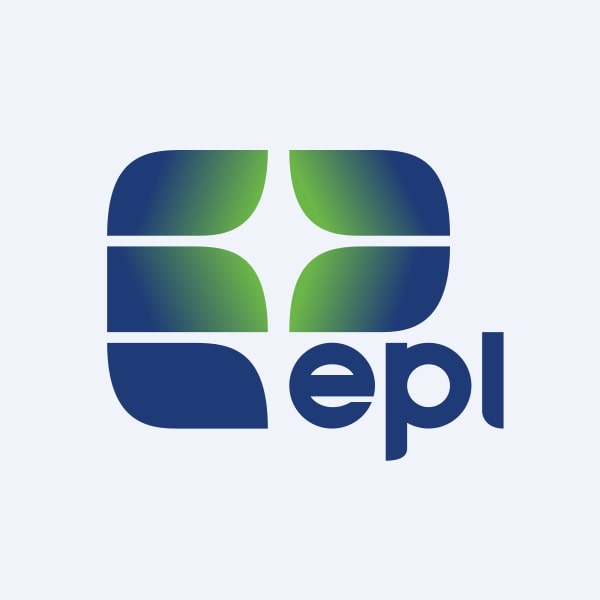 EPL is a global specialty packaging manufacturer of laminated plastic tubes for the fast-moving consumer goods (FMCG) and Pharmaceutical industries. The Company is part of US-based The Blackstone Group, an alternative investment management company. EPL entered the packaging business in 1982 as Essel Propack Limited with Company headquarters located in Mumbai, Maharashtra. The Company is now simply called EPL Ltd.
The Company manufactures packaging for a wide category of FMCG products like Oral Care, Beauty & Cosmetics, Food & Nutrition, Home Care, Pharmaceuticals & Health, Laminates, Laminated Tubes, Extruded Tubes, Caps & Closures, and Dispensing Systems/Applicators.
EPL's clients include about 50 major consumer goods brands, including the world's popular toothpaste brand Colgate-Palmolive, and others. The Company has over 24 manufacturing facilities set up in 11 countries across the globe.
5. GreenPro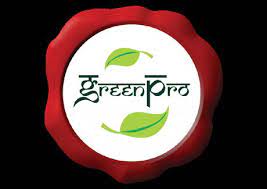 GreenPro is marketed as a brand of Krishi Geopack Pvt. Ltd., a subsidiary of Rishi FIBC Solutions Pvt. Ltd., and KT Exports (India) Pvt. Ltd. The company headquarter is located in Chamrajanagar, Karnataka. The company is mainly engaged in creating products that help farmers improve yield, and food quality and reduce the ecological footprint of their activity.
The company products are made from '7-Layer' polymer films with high tensile strength and durability which enable them to be used throughout the year. These products have enhanced optical properties which can support the growth of fruits and vegetables in any season.
The company provides a one-stop solution for advanced technical textiles and films used in the field of protected cultivation. Their state-of-the-art facilities offer highly customized solutions to cater to individual customers' requirements.
6. Jain Irrigation Systems Limited

Jain Irrigation Systems is a diversified agricultural conglomerate in India. The Company is engaged in the manufacturing and exporting of quality irrigation systems, pipes and fittings, plastic sheets, food, solar, and more products under different divisions. The Company started its business operations in 1986 and its headquarter is located in Jalgaon, Maharashtra.
The Company products include drip, sprinkler irrigation systems and components, solar water pumps, plastic sheets, integrated irrigation automation systems, PVC and PE piping systems, bio-fertilizers, greenhouses, solar water-heating systems, turnkey biogas plants, photovoltaic systems, etc.
The Company produces PVC sheets, Solar Water Heaters, Solar Water Pumps, PV Panels, and Solar Lighting Appliances to put an emphasis on the conservation of scarce natural resources like forest and energy. The Company's products are supplied to more than 126 countries through 11,000 dealers and distributors worldwide.
7. Jindal Poly Films Limited (JPFL)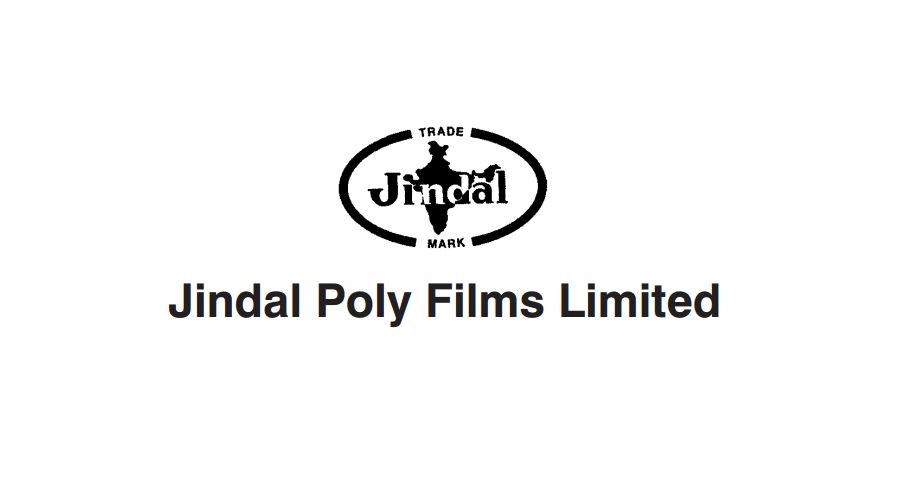 Jindal Poly Films is one of the largest manufacturers of BOPET and BOPP films in India and the world. The Company has been in the Polyester Yarn manufacturing business since 1984 with headquarters located in New Delhi, Delhi. Jindal Poly Films Ltd is part of the B.C. Jindal Group is a group that is involved in diverse businesses including Polyester & Polypropylene films, Power Generation, Cold Rolled Steel Strips, Galvanized Sheets, etc.
The Company is a producer of polyester yarns and biaxially oriented polypropylene (BOPP) films (plain, metalized, and coated), which are mainly used in the flexible packaging industry. Its segments include Plastic Films, Polyester (PET) and Polypropylene (OPP) films, CPP Films, etc.
The Company manufacturing plant is located in Nasik, Maharashtra, and is the world's largest facility for the production of BOPET and BOPP films.
8. Jyoti Plastic Works Private Limited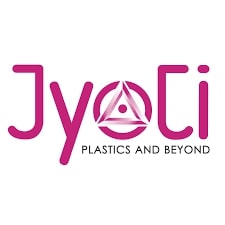 Jyoti Plastic Works Private Limited is a manufacturer, distributor, and service provider of Injection Moulding thermosetting plastics and thermoplastics products. The privately-owned Company was founded in 1959 with headquarters located in Mumbai, Maharashtra. The Company is a manufacturer and supplier of Injection Moulding and industrial components like Valves, Pipe Fittings, Submersible Pump Parts, Filters, Micro Parts, etc.
Jyoti Group's key specialization lies in the precise custom injection molding for various critical industrial components. These are the critical components, often used as metal replacement elements in auto-mobiles, fluid engineering, and many other key industrial sectors.
The Company exports its products to international markets, such as the US, Europe, and Asia.
9. Kashish Plastic Industries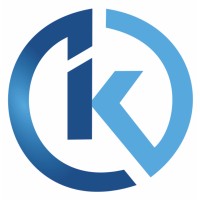 Kashish Plastic Industries is a manufacturer, supplier, and service provider of a wide range of plastic water bottles as well as several other products which are made from glass and stainless steel. The Company designs its products by taking into consideration the demands of the industry. The Company was founded in 1997 with headquarters located in Ghaziabad, Uttar Pradesh.
The Company manufactures a range of plastic products including Filter Water Bottles, Sipper Bottles, Rounded Fridge Bottles, Fridge Sipper Bottles, Banana Shape Sipper Bottles, Square Water Bottle With handles, Grippy Sipper Bottles, Promoted Pop Up Sipper Bottles, Trendy Sipper Bottles, Spider Sipper Bottles, 500ml Sipper Bottles, 700ml Dumbbell Sipper Bottles, 350ml Dumbbell Sipper Bottles, PP Containers, PET Containers, and HDPE Containers.
The Company's production facility uses machinery like Injection Moulding Machines, Extrusion Blow Moulding Machines, Stretch Blow Moulding machines, and Ultrasonic Welding machines. Also, the materials processed are HDPE, PP LDPE, ABS, SAN, GPPS, PC, PVC, and PET.
10. Lily India Private Limited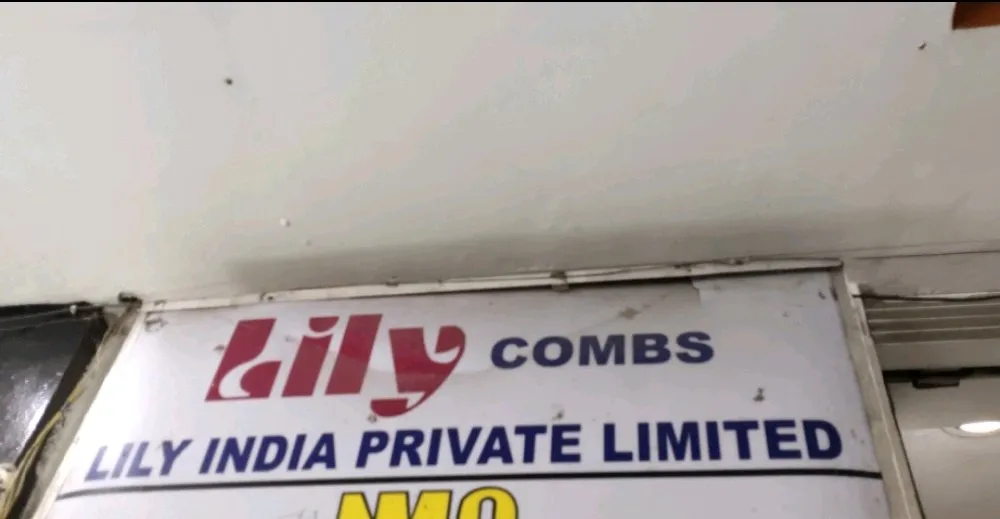 Lily India Private Limited is a popular brand in India that manufactures and exports plastic hair combs and brushes. The Company entered the business in 1948 with headquarters located in Kolkata, West Bengal. Lily India Pvt Ltd is one of the first companies to focus on domain expertise and exclusive customer-based developments. It, therefore, is one of India's most valued companies with undisputed leadership in hair combs.
Lily specializes in producing a wide variety of combs that are used by a large number of consumers in the country and beyond. Their main category of products includes Plastic Combs, Wooden Combs, Plastic Brushes, and more. The combs are offered in varieties, like Anti Static Combs, Handle Combs, Designer Combs, Printed (Ink) Combs, Barber/Tail/Lice Combs, Silk Pearl Metallic Combs, Coloured Combs, Detangler Combs, etc.
Today, the Company offers more than 100 items to consumers. Like its diverse range of combs, now a diverse range of brushes too are available in their range. The diversity of styles, unique colours, durability, and competitive prices are the salient features of the brand which make it a market leader. The Company has set up three factory outlets in the state of West Bengal.
11. Metalon Marketing Services

Metalon Marketing Services is a manufacturer, supplier, and trader of Plastics and Nylons. The Company started its business operations in 2006 and its headquarter is located in Mumbai, Maharashtra. Their range of materials complies with FDA and other standards and resists a variety of chemicals and solvents, temperatures, and mechanical loads.
The Company is engaged in the manufacturing, supplying, and trading of a broad assortment of the finest quality Plastics and Nylons. A few of these products include Cast Nylon, Industrial Cast Nylon, Polyacetal Delrin, Industrial Plastic Sealant products, etc. It also offers a wide range of rubber products.
These plastic products are available in various sizes, designs, and shapes that best suit the demands of customers in the most efficient manner. Also, the flawless finish, sturdy construction, superior thermal stability, and accurate dimensions make their range of rubber products high in demand in the market.
12. Nilkamal Plastics Limited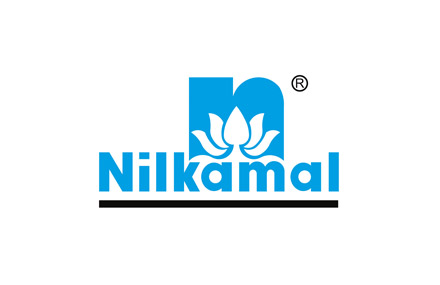 Nilkamal Plastics is a leading name in plastic furniture in India. It is the world's largest manufacturer of moulded furniture and Asia's largest processor of plastic moulded products and Ready Furniture. Aside from manufacturing plastic moulded products, Nilkamal has diversified its business and manufactures other categories of products as well. The Company entered the business in 1981 with headquarters located in Mumbai.
The Company manufactures Home Furniture, Office Furniture, and Utilities of a wide range. Their product categories for households include living room, dining room, bedroom, study room, bathroom, and kitchen.
Its manufacturing facilities are set up in regions like Samba, Greater Noida, Puducherry, Barjora, Sinnar, Nashik, and Silvassa. The Company also has joint manufacturing ventures in neighboring countries like Bangladesh (Nilkamal Padma Plastics) and Sri Lanka (Nilkamal Eswaran Plastics). The Company has a strong network of more than 20,000 dealers, over 1,100 distributors, and more than 70 stores in India.
13. Plastiblends India Limited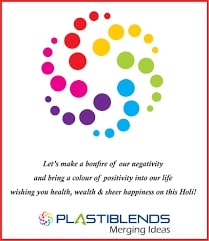 Plastiblends is India's largest manufacturer and exporter of Colour and Additive Master Batches and Thermoplastic Compounds for the Plastic Processing Industry. Their headquarter is located in Mumbai.
The Company produces Master Batches for Polyolefins including BOPP, PET, PBT, ABS, HIPS, and EVA. Their range of products is White Masterbatches, Black Masterbatches, Colour Masterbatches, Additive Masterbatches, Filler Masterbatches, PET Masterbatches, and Conductive Compounds.
The Company manufacturing facilities are set up in Daman, Palsana, and Roorkee. It also has a presence in the European, African, South American, and Asian markets where it exports its products to more than 40 countries worldwide.
14. Prakash Pipes Limited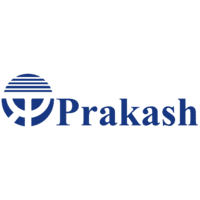 Prakash Pipes is among the largest manufacturer of high-quality PVC Pipes and Fittings and Flexible Packaging in India. The Company started its business in 1981 with headquarters located in New Delhi, Delhi. Prakash Pipes is a trusted brand for PVC Pipes and Fittings in the market.
The Company manufactures a wide range of polymer products, which include Agri Pipes, Column Pipes, Plumbing Pipes, Casing Pipes, SWR Pipes, Garden Pipes, and their related Fittings. The Company products are used in various applications, such as in irrigation, drainage, housing, sanitation, and others. In addition, Prakash Pipes ventured into the Flexible Packaging Solutions business, where it manufactures high-performance Barrier Films and Laminates. These are used in applications like the packaging of food, beverages, oil, personal care, pharmaceutical products, etc.
The Company manufacturing facility is set up at Kashipur, Uttarakhand. Their production plant also manufactures laminates and pouches which are used for the packaging of consumer products, like snacks, soaps, shampoos, etc.
15. Rishaba Poly Product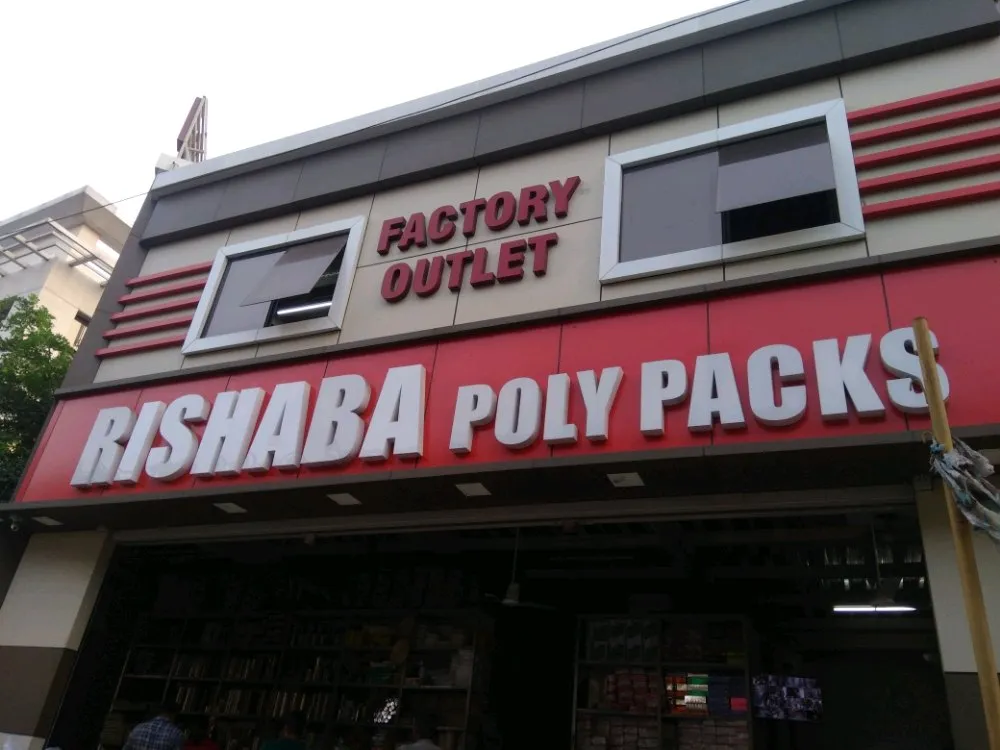 Rishaba Poly Product is one of the leading manufacturers and suppliers of all types of Poly Bags, Plastic Bags, and Polythene Packaging Materials. The Company is part of the Rishaba Group and its headquarters, manufacturing facility, and factory outlets to facilitate retail and wholesale business is located in Coimbatore, Tamil Nadu.
The Company is a leading manufacturer of Polypropylene (PP) Bags & Rolls, HM Bags, HDPE Bags & Rolls, LDPE Bags & Rolls, Grow Bags, Medical Waste Bags, Biodegradable Bags, Agricultural Films, VCI Bags, Shrink Film, Stretch Film, Bubble Sheet, Cutting, Gusseting, Sealing, etc., and products with customized printing options up to 6 colors of FlexoPrinting available.
Their products range from small, plain bags to large mattress bags, furniture covers, industrial films, customized products, etc., and are available in a wide range of widths, lengths, thicknesses, colours, and movies to meet the specific requirements of customers. The Company products are recyclable and UV-treated.
16. SPM Bioplastic Private Limited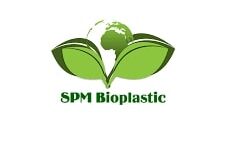 SPM Bioplastic is a bioplastic manufacturing company in India that produces 100% biodegradable and environment-friendly products from starch-rich green waste. The Company started its business operations in 2019 and its headquarter is located in Faridabad, Haryana.
The Company is engaged in the manufacturing of Water Storage Tanks made from Polymer, Synthetic and PVC, and other plastic products.
SPM Bioplastic's products are bio-gubbins, which are non-polluting and non-toxic to the environment, plants as well as animals. SPM Bioplastic provides a sustainable solution to the menace caused by conventional plastics and encourages citizens of India to use environment-friendly products.
17. Shish Industries Limited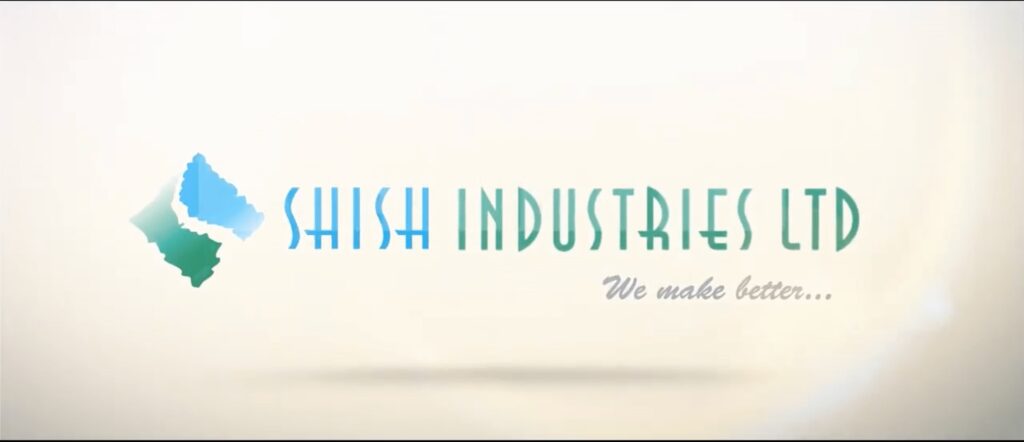 Shish Industries is a multi-disciplinary corporation in India. It is engaged in various businesses under different divisions like Material Handling, Insulations & Building Material, Cold Chain Solutions, and PE/PP Woven Fabrics, The Company started its business operations in the year 2012 with headquarters located in Surat, Gujarat.
The Company's material handling and packaging design division offers innovation in packaging design and production. Its insulation products division develops low-cost insulation solutions for homes, industries, cold storage, and logistics vehicles.
The Cold Chain Solutions division develops quality products like Insulated Food Delivery Bags and Beluga Bags that use Carmika Unique Insulation (Patent Pending) as Insulation in Bags. The Company manufactures PP/PE Woven Fabrics offering a wide range of applications and are available in customized colours, tensile strength, UV resistance, lamination, and durability.
18. Shri Plasto Packers Private Limited

Shri Plasto Packers has made a name for itself in the list of top manufacturers and suppliers of a wide range of plastic Bottle Caps, Jar Caps, Flip-Top caps, etc., in India. It manufactures plastic packaging products like Jewellery Boxes, Bottle Caps, Bottle Closures, and more. The Company's headquarter is located in Chennai, Tamil Nadu.
The Company manufactured products include Plastic Jewellery & Watch Boxes, Plastic Caps, Plastic Lids, Plastic Closures, Plastic Stoppers, Bottle Closures, Bottle Caps, Jar Caps, Cap Closures, Plastic Cases, Plastic Crates, Pet Bottle Handle, and other closures and similar containers made from plastic.
The Company caters to various industries and verticals including Pharmaceuticals, Beverages, Food Processing, Mineral Water, chemicals, Oil, Aroma Industry, and others.
19. Supreme Industries Limited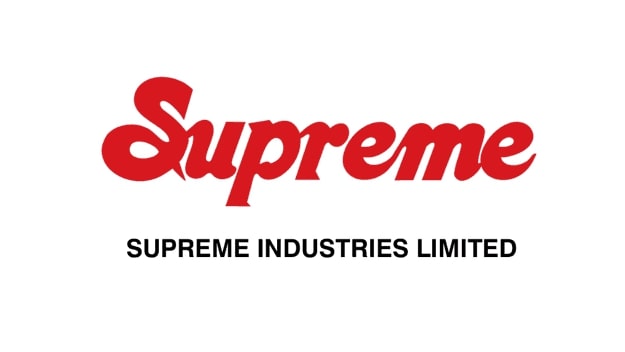 Supreme Industries is one of India's largest plastics processing companies that operate under different business divisions. The Company was founded in 1942 with headquarters located in Mumbai. The Company has pioneered products like Cross- Laminated Films, HMHD Films, Multilayer Films, SWR Piping Systems, and more, and different types of plastic processing in Injection Moulding, Rotational Moulding (ROTO), Extrusion, Compression Moulding, Blow Moulding, etc.
The Company offers the widest and most comprehensive range of plastic products in India and overseas. These products include Industrial and Engineering Moulded Furniture Products, Storage and Material Handling Crates, Multi-Layer Sheets, Multi-Layer Films, Packaging Films, Expanded Polyethylene Foam, PVC Pipes and Fittings, Moulded Furniture, Sataranj Mats, and Disposable EPS Containers.
20. VIP Industries Limited

VIP Industries is the largest manufacturer of luggage and various travel accessories in India and also markets its products worldwide. VIP Bags is the company's flagship brand and their products are marketed under several subsidiaries like Skybags, Carlton (a UK-based company acquired by VIP), Caprese, Alfa, and Aristocrat. These are leading brands in the luggage category. The Company entered the business in the year 1968 as Aristo Plast Pvt Ltd with headquarters located in Mumbai. The Company later changed its name as known today.
From a household name in India to becoming a category leader in Asia and now the second largest luggage maker in the world, VIP's success is constant innovation in tune with the changing design trends and consumer needs. The company has more than 8,000 retail outlets all over India and a network of retailers in 50 countries.
Wrapping Up
Although the use of plastic and products which are made from plastic materials can have detrimental effects on our ecosystem, there is no denying that civilization is dependent on such products.
Unless individuals and business entities come up with possible solutions and better alternatives that could fulfill our needs and prevent the ecosystem from being destroyed by our own hands.