Top 20
Top 20 Builders in India in 2022
The top builders in India are taking the real estate sector to a whole new level, and considering the rise in population which increases the need for a living space or for doing business. The real estate sector in India aids in the country's economy significantly as there are constant demands from clients, which consist of both individuals and businesses.
In every town and city across India, one can find a real estate builder that will take on the job of building your dream home, a shop or even a commercial infrastructure. So, whether you are planning to build a house for your family, or maybe you want to build one or more apartments and rent out to tenants, or you want to build a shop for business, etc., you're going to need to approach a builder for that.
Hiring a Real Estate Builder Near You
If we talk about building residential buildings or shops in any sub-urban and urban region, getting in touch with a local builder isn't going to be difficult, since there are many and they are readily available for hire.
However, the challenge that most people face is their costs – architect's cost, labour wage per day, and additional costs that are required for purchasing building items and accessories (which are, of course, many on the list).
Also, read these blogs:
"Top 20 Cement Companies in India" [link to article]
"Top 20 Tiles Companies in India" [link to article]
"Top 20 Paint Brands in India" [link to article]
Here, we're going to share with you the names of some of the popular real estate development companies in India.
List of 20 Popular Builders of India's Real Estate Sector
The following is a list (sorted in alphabetical order) of twenty well-known real estate builders across India that are engaged in the construction of residential and commercial buildings in large numbers.
1. ATS Infrastructure Limited

ATS Infrastructure is an emerging new response to the growing need for quality housing and residential real estate development, specifically in Delhi and the National Capital Region (NCR) which comprise regions within Noida (Uttar Pradesh) and Gurugram (Haryana), respectively.
The ATS homes offer its residents an exclusive living experience with lush green surroundings, modern architecture, world-class amenities and a host of convenient facilities.
ATS has come a long way setting new benchmarks in the real estate development sector. With a myriad of world-class projects under its name, the company has attained recognition in the real estate industry for its unprecedented standards in architecture, design and aesthetics.
2. Ansal API

Ansal API is one of India's leading real estate and infrastructure companies. It has changed the face of India through its diverse portfolio of residential complexes, educational institutions, hotel and hotel avenues, shopping malls, agricultural land and IT park, as well as through its deeply rooted principles of ethics and values in the real estate sector.
The corporate vision of growth lies in triple leadership in the development of second-tier cities, in being one of the first to build shopping malls in small towns and establish itself as an important player in the segment of IT parks. The company currently operates in a range of business verticals, such as Integrated Townships, Condominiums, Group Housing, Malls, Shopping complexes, Hotels, SEZs (Special Economic Zones), IT Parks, and Infrastructure and Utility Services.
Ansal API has developed several residential and commercial properties and continues to provide housing to a large section of home buyers in the country. In addition, the company has expanded to other parts of the world, successfully implementing projects in Iraq, Russia, Thailand and Bangladesh.
3. Ashiana Housing Limited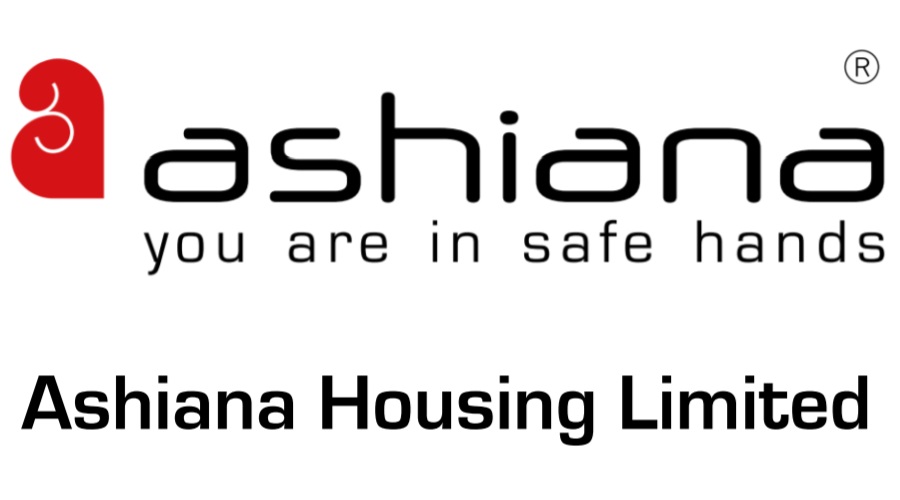 Ashiana Housing has stood firm in the real estate world by constructing some of the most prestigious housing projects in Delhi. The company excels at providing a green ambience along with convenient architecture. The company head office is located at Saket, New Delhi.
The company founder's vision to create a respectable housing brand that cared about people and their dreams are being made a reality with Ashiana Housing. The company is focused on creating an organisation that would take others along on its growth path of creating products that would enhance the lifestyles of those who bought them.
Ashiana Housing has reached unmatched professional heights by giving the middle-income housing and retirement housing segments a unique stature in India. It provides middle-class homeowners with features like top-quality construction, manicured lawns, an expanse of greenery, children's play areas, swimming pools, clubs, a calendar of social activities for the entire family, as well as a complete roster of maintenance services.
4. DLF Limited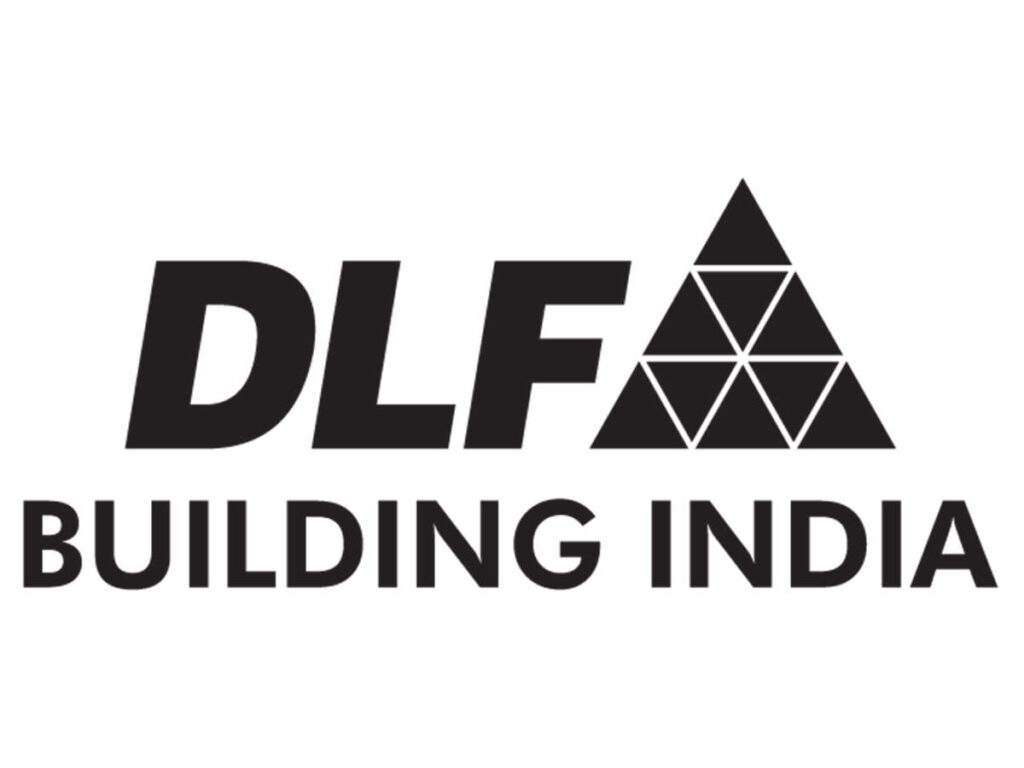 DLF (Delhi Land and Finance) is a leading residential and commercial real estate development company in Delhi-NCR. The company started with the development of 22 urban colonies in Delhi. It further expanded into the neighbouring regions of Gurugram and Noida that together with Delhi form the country's NCR (National Capital Region) territory.
DLF is into constructing homes, offices, retail and hospitality spaces for individuals and business entities. It is invested in driving sustainability across every vertical – from the pioneering wastewater treatment systems in the DLF Golf and Country Club to the responsible recycling of construction materials.
Today, DLF is the largest public real estate company in India, with residential, commercial and retail properties in 15 states and 24 cities. Additionally, the company provides real estate management and investment services that help create exceptional living and working spaces for new Indian global professionals.
5. Godrej Properties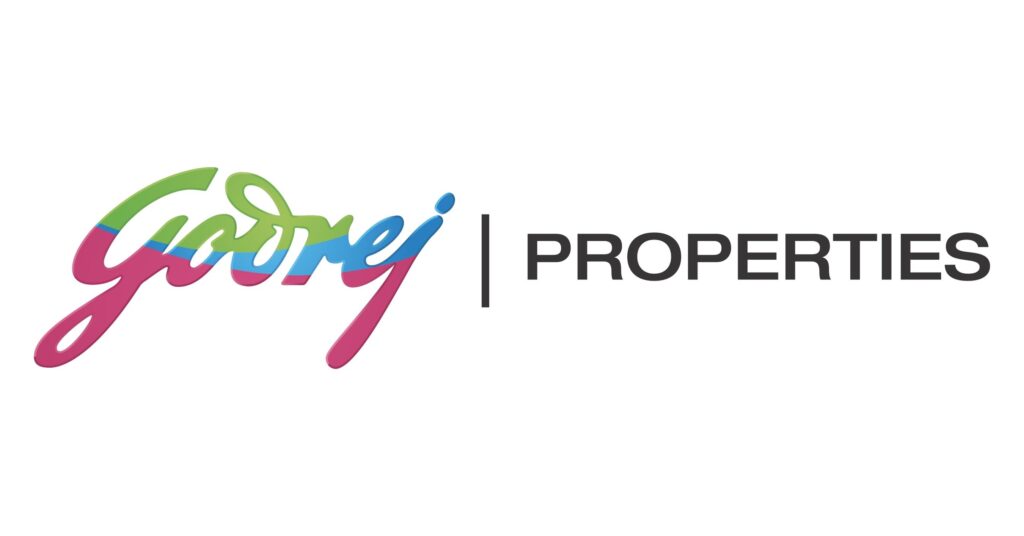 Godrej is one of the oldest operating businesses and a trusted name in India as it caters to diverse sectors across the country and beyond. The company first began making high-quality locks, safes (vaults) and almirahs, and later, expanded its business operations in areas like furniture, home appliances, FMCG products, agro-chemicals, auto-mobile, Information Technology (IT), and more.
Godrej Properties, a part of the Godrej Group conglomerate, is one of the leading real estate builders with its head office located in Mumbai. The company provides luxurious and affordable residential properties and is behind notable housing projects in the IT hub of India. Its focus has been to deliver projects encompassing all facets of a modern lifestyle by integrating the residential, commercial, retail, education and entertainment facilities seamlessly in one location.
The company is currently developing landmark projects in 12 cities across India and is known to bring innovation and excellence to the real estate industry.
6. HUDA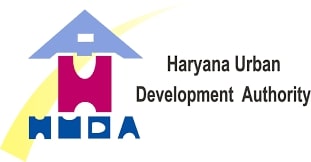 HUDA, which stands for Haryana Urban Development Authority, is a major government-owned urban planning and development agency in the state. The authority is responsible for the development and maintenance of residential, commercial, institutional and industrial areas.
The real estate development authority mainly caters to regions that fall in the districts of Faridabad, Gurugram (except Gurugram city), Hisar, Panchkula, and Rohtak, respectively. These districts or zones further include several rural and sub-urban regions where unoccupied lands are being acquired by HUDA for the construction of buildings in these areas.
HUDA has developed several community buildings, which include hospitals, schools, colleges, community centres, gymkhana clubs, old age homes, public parks, police stations, fire stations, cremation grounds etc.
7. Indiabulls Real Estate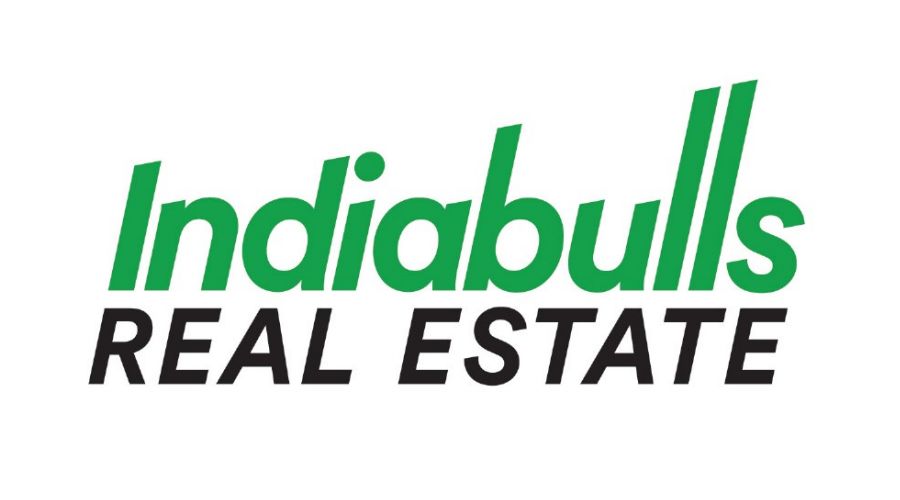 Indiabulls Real Estate is a leading real estate development and builder company in India. It is a part of the Indiabulls Group, with business operations in financing home loans, personal loans, wealth management, pharmaceuticals, and more. It has earned a distinct reputation for building projects that turn spaces into inspiring places.
Indiabulls Real Estate has delivered several residential and commercial development projects in Delhi-NCR, Ahmedabad, Vadodara, Mumbai, Thane, Chennai, Madurai, Visakhapatnam, and several other cities.
The company's prime focus is on the construction and development of residential, commercial and SEZ (Special Economic Zone) projects in major metropolitan regions across India.
8. JMS Group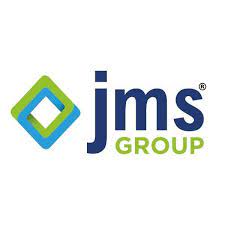 JMS is one of the most trusted real estate developers in Gurugram that is taking the industry into the new age of experiential spaces. The development company delivers residential, commercial, retail, and school projects, using accomplished exterior and interior architects to create an unparalleled boutique product.
The company builds high-scale real estate projects across residential, high-street commercial, and hospitality domains. JMS Group is set to expand its presence in the New Gurugram and Sohna Road regions with the launch of plotted development projects and hospitality-centric spaces to give customers access to high-ranking and innovative real estate offerings.
It combines innovative strategies with the latest engineering technologies to provide unrivalled customer service quality. The company is driven and committed to sustaining and empowering India's real estate market while exploring opportunities worldwide.
9. Mahindra Lifespace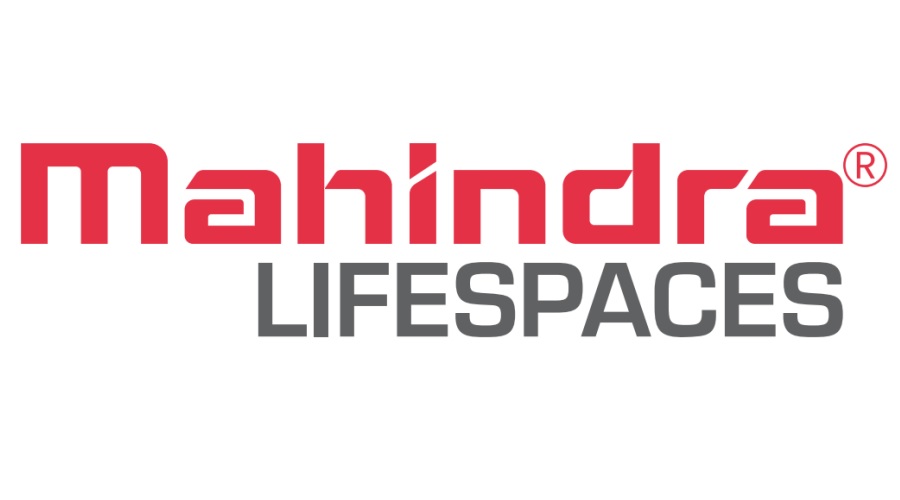 Mahindra Lifespace has earned itself a good reputation in India's real estate market. The real estate builder is situated in Mumbai and has created its mark in the financial capital of India with several housing projects in different parts of the city. The company's developments are characterised by their thoughtful design and a welcoming environment that enhances the overall quality of life for both individuals and industries.
The company's development footprint of completed, ongoing and forthcoming residential projects spans seven Indian cities. It also has ongoing and forthcoming projects that are under development or management at its integrated developments and industrial clusters across different locations. It operates in cities like Mumbai, Pune, Nagpur, Chennai, Bengaluru, Jaipur, Ahmedabad, and Delhi-NCR, and specialises in projects that include premium residences, affordable housing, integrated cities and industrial clusters.
The company is committed to transforming India's urban landscape through its residential developments under the Mahindra Lifespace brand. It also seeks to grow through its integrated cities and industrial clusters under the Mahindra World City and Origins by Mahindra World City brands.
10. Merlin Group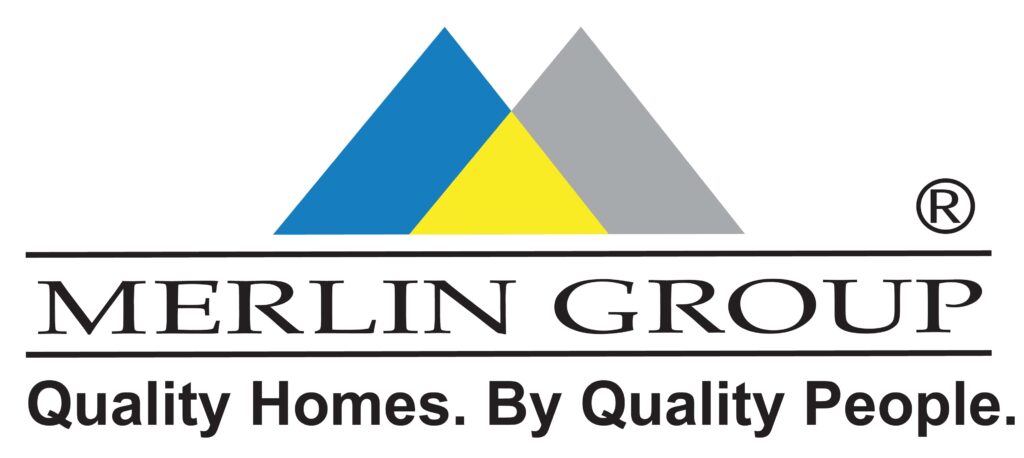 Merlin Group is a Kolkata-based real estate builder with a constant endeavour to deliver global standards and quality through each and every building project across India. The company has a special taste in aesthetics which reflects in the innovations in the construction, designs, layouts, fittings and fixtures of real estate properties.
The company has successfully developed several prestigious residential and commercial complexes spanning across India. Merlin Group has innovated with various formats and core projects including premium housing, essential housing, country homes and bungalows, consortiums, speciality malls, office towers, IT buildings, hotels, new generation clubs, resorts, serviced apartments, stadiums and townships etc.
Over the past decades, the Merlin Group company has successfully completed more than 100 projects across the country. It is one of the leading builders and is noted for having constructed various residential and industrial projects.
11. Paras Buildtech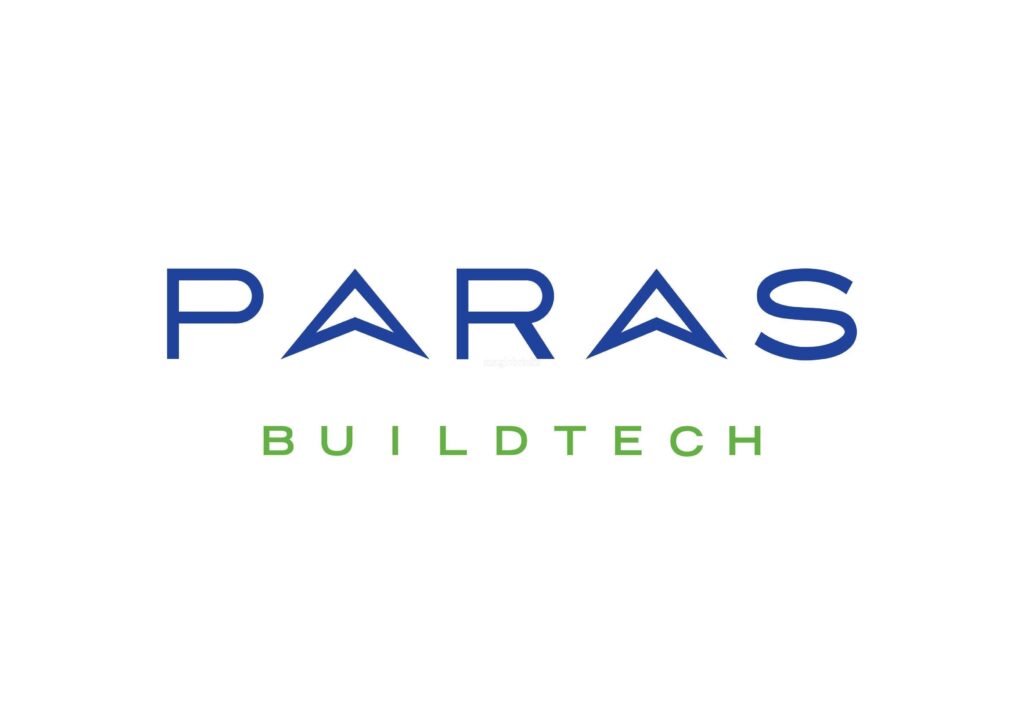 Paras Buildtech is one of the leading companies in India's real estate development sector. It has done so by assuring its clients and business partners a sense of utmost quality and reliability. The company is a part of the Paras Group, which is based in Gurugram.
Paras Buildtech has pioneered the conceptualisation and execution of upscale real estate projects in the residential, commercial and retail space. Adding to the array of services offered, the company also sees the project through each stage, right from site acquisition, designing and development to construction, marketing and sales.
Its vision is to enhance lifestyles by crafting state-of-the-art residential projects, high-end commercial spaces, and internationally styled retail avenues. The company has a presence in the regions of Gurugram, Noida, Mohali and Zirakpur.
12. Parsvnath Developers Limited

Parsvnath Developers company has emerged as one of the most progressive and multi-faceted real estate and construction entities in India. Headquartered in Delhi, Parsvnath is a company whose business philosophy lies in the commitment to creating architectural marvels using state-of-the-art technology and global architectural, construction and business practices.
The company provides cost-effective and holistic solutions for its customers while creating and adding value for its partners and stakeholders. It is focused on creating and building dreamscapes that will transform lives and the world around them. The company continues to build contemporary residential spaces, state-of-the-art office complexes, affordable housing, luxurious, shopping malls and hypermarkets, posh hotels, futuristic multiplexes, ultra-modern IT Parks and special economic zones.
Parsvnath Developers has a pan-India presence in more than 37 cities in 13 states across the country. The company has successfully built several properties across cities including Delhi, Patna, Hyderabad, Faridabad, Gurugram, Jammu, Rohtak, Sonepat, Kochi, Indore, Pune, Ujjain, Jaipur, Amritsar, Chandigarh, Chennai, Jodhpur, Dehradun, Lucknow, Greater Noida, and many more.
13. Prestige Group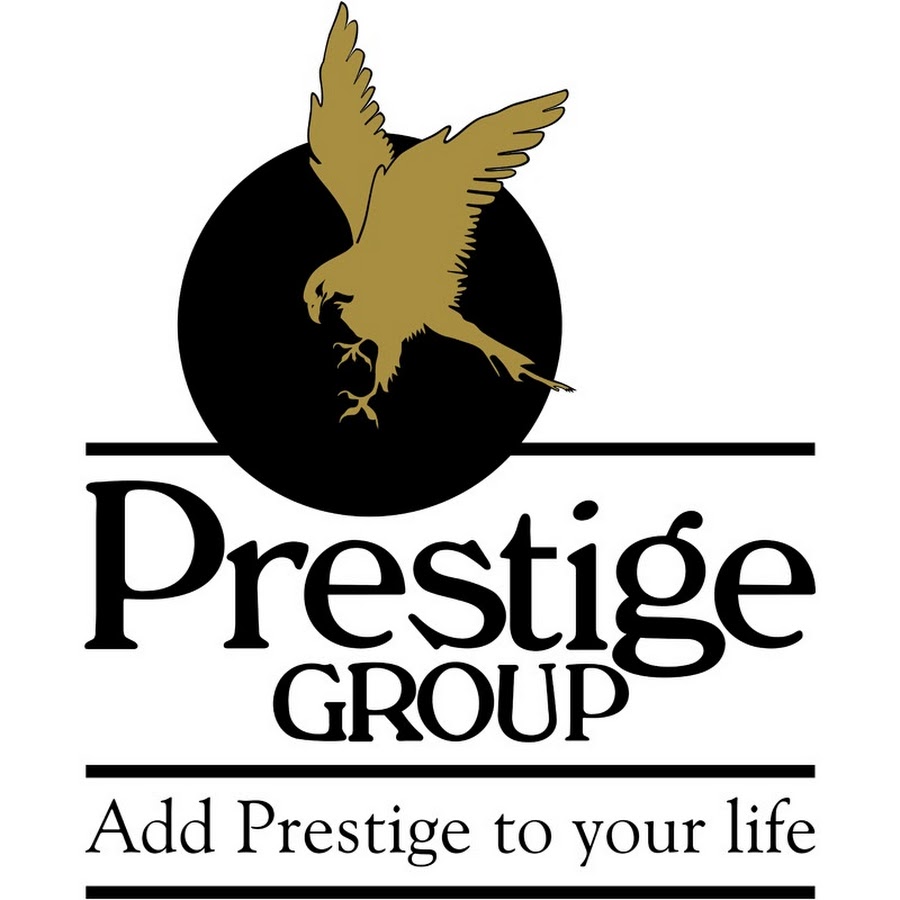 Prestige Group is a leading real estate builder in India that is well-known for its development of residential properties in the city of Bengaluru. The Prestige Group is currently one of the biggest mall owners in India with nine operational malls across South India and Udaipur, comprising leased stores.
The company has built some of the most sought-after premium residential properties within the city. It has successfully completed over 200 projects and also has several ongoing development projects across residential and business segments. It has diversified its business model across the residential, office, retail and hospitality segments with operations in 12 key locations throughout the country.
The company is poised to become one of the largest hospitality owners in India with eight operating luxury hotels that are currently under construction in various regions. It also entered into a strategic business collaboration with Marriott International to develop six hotels across India.
14. Puravankara Limited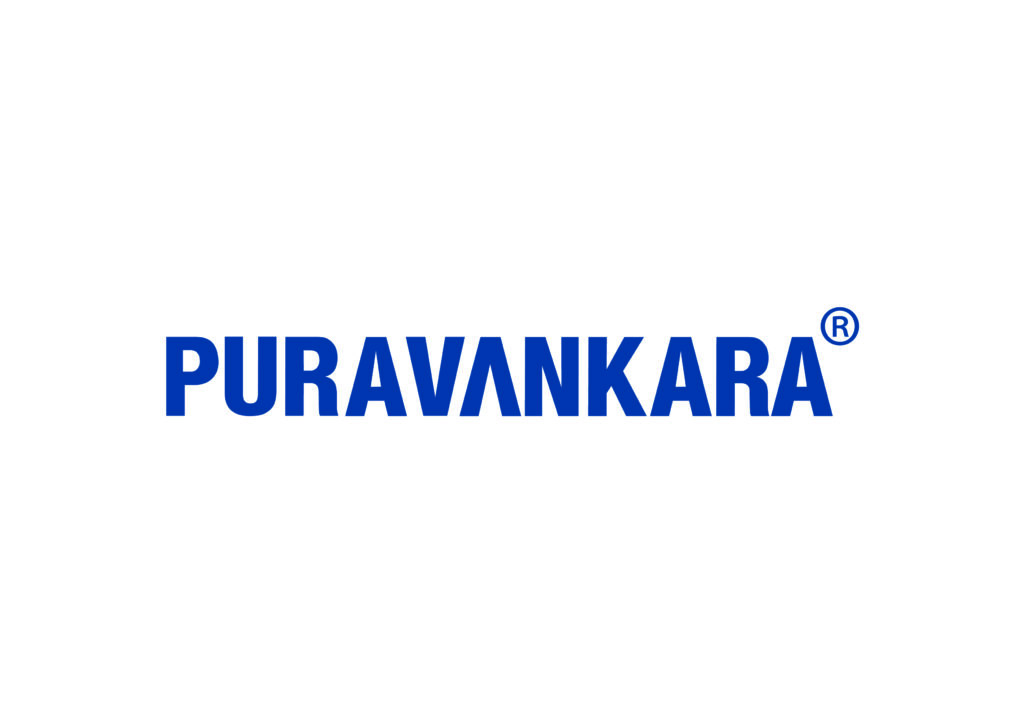 Puravankara Limited is noted for having developed many residential projects in the southern parts of the country. Based in Bengaluru, Puravankara builders are focused on maintaining quality as one of their top priorities and providing aesthetics in their real estate construction.
The company has established two distinct and successful brands on the Indian real estate map. The flagship brand Puravankara caters to the high-end spectrum, while the Provident brand is positioned in the high-end affordable market segment. Today Puravankara has a presence across India, comprising cities like Bengaluru, Hyderabad, Chennai, Kochi, Coimbatore, Mangaluru, Kolkata, Mumbai, Pune and Goa. It also has an overseas presence in GCC and Sri Lanka.
Its uncompromising values, customer-centric, robust engineering, and transparency in business operations have placed the company among the most preferred real estate builders in both residential and commercial segments in India. The company has successfully completed more than 90 projects and currently has at least 30 ongoing projects in various cities like Bengaluru, Mumbai, Pune, Chennai and Kochi.
15. Puri Constructions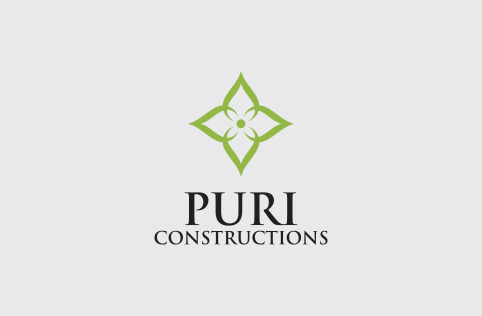 Puri Constructions is a leading name in the real estate sector of India. The company is based in Gurugram. Being in the property development business for many years now, the company has gained a huge reputation as a brand for developing leading light architectures for residential and commercial real estate all over the regions of Delhi-NCR.
Puri Constructions company delivers remarkable, world-class, and premium real estate developments, and has a reputation for its outstanding performance in every project it worked with, for the inclusive gratification of its customers and associates.
The company operates in prime locations in India, with their offices located in Gurugram and Faridabad, and its corporate and registered office is operated in the heart of India, New Delhi. All the offices and buildings developed by Puri Constructions are certified by the Government of India.
16. Raheja Developers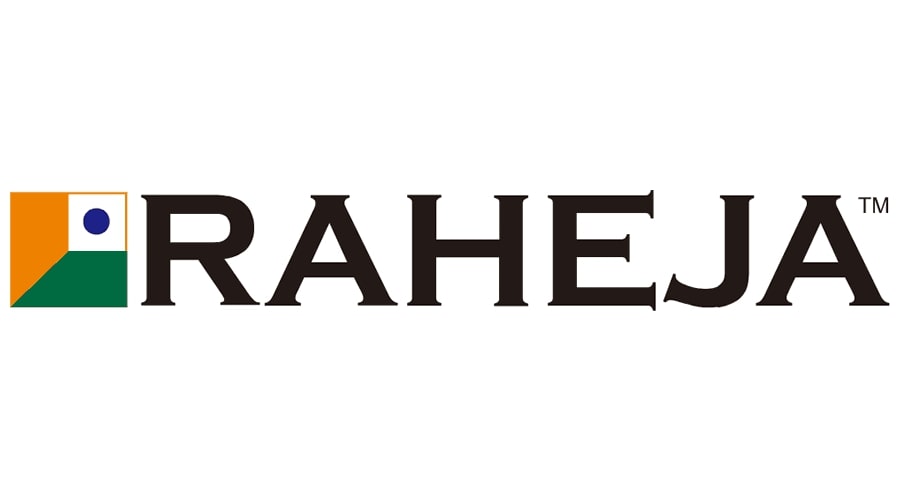 Raheja Developers Limited is one of the largest real estate companies in India. Headquartered in Gurugram, it offers luxury for reasonable costs, excellent customer care levels with the highest customer satisfaction index and the highest imaginable standards for the welfare of its staff, society as well as for the environment. The company has alliances with some of the top names in various industries, which include popular companies like The Leela Hotel, Tata Housing, L&T, Best Western, Ginger Hotel, and more.
The company has pioneered various firsts in India – from trend-setting luxury housing to providing homes for the economically unprivileged section of Indian society. It is also known for building several tallest skyscrapers, and townships, and changing the way people shop to changing the way people work.
Today, Raheja Developers company holds a strong presence in the Delhi-NCR regions and has made its position as one of the largest builders in the real estate industry.
17. Shapoorji Pallonji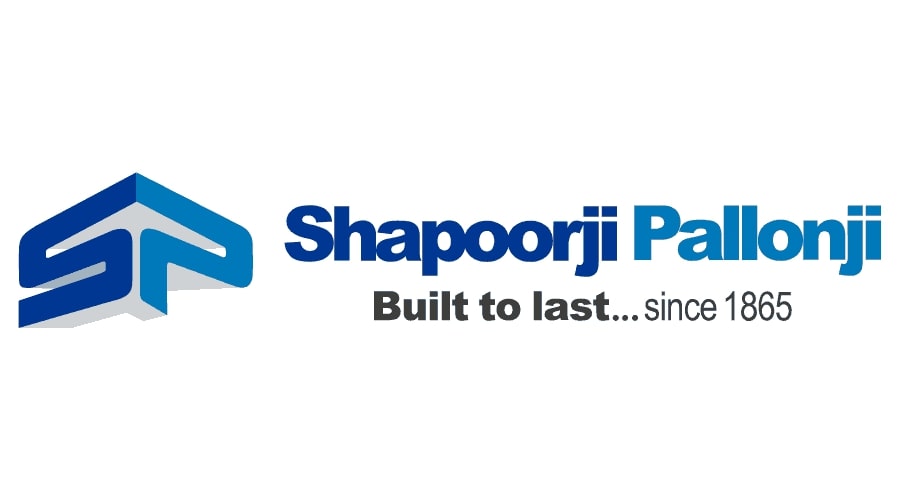 Shapoorji Pallonji & Company Private Limited is an Indian conglomerate with business operations in several areas including construction, real estate, textiles, engineered goods, home appliances, shipping, publications, power, and biotechnology. The company is headquartered in Mumbai.
Shapoorji Pallonji company's real estate division is a name to reckon with in the real estate development sector. The company constitutes a significant segment of the Shapoorji Pallonji Group's enormous multi-business conglomerate. The group has a 150-year legacy that bridges the structures of India and the modern marvels. Shapoorji Pallonji has developed many of India's iconic skyscrapers, IT parks and affordable residences, to name a few.
Under the exceptional leadership of the core team, Shapoorji Pallonji in the real estate development industry is all set to innovate and adapt to the ever-evolving market. The company endeavours to create architectural icons that compliment and elevate its brand reputation.
18. StepsStone Promoters Pvt Ltd

StepsStone Promoters is a dynamic real estate development company that has constructed some of the best residential properties in Chennai.
It is committed to the development of independent houses, bungalows, apartments, apartments, villas, plot layouts and engineering layouts with uncompromising quality.
The company designs affordable homes for first-time home buyers who are in rental and want to own their first dream home for their living. Their eminent architects and expert craftsmen make every home pride for home buyers to possess. The company ensures excellent quality, innovative design, and a smooth customer experience.
The difference between StepsStone and others is that the fusion of technology and tradition provides rare brilliance and valuable space for the future. StepsStone builders currently offer 1bhk, 2BHK and 3bhk apartments and flats in Chennai.
19. Tata Housing

Tata Housing has evolved into becoming one of the fastest-growing real estate development companies in India. The company's primary areas include the development of properties in the Residential, Commercial and Retail sectors.
Its business scope covers all aspects of real estate development, such as land identification and acquisition, project planning, design, marketing and sales, project execution, property services and property management.
As a real estate development company, the company's mission is to provide customers with high-quality living space through continuous innovation. In addition, the core goal of Tata Housing is to create a real estate development business that provides world-class real estate development skills while maximizing financial returns. The company is recognized for its high-quality architecture, ethical and transparent business practices, and high standards of property maintenance. Tata Housing took the lead in proposing the concept of real estate development for Indian companies.
20. Vatika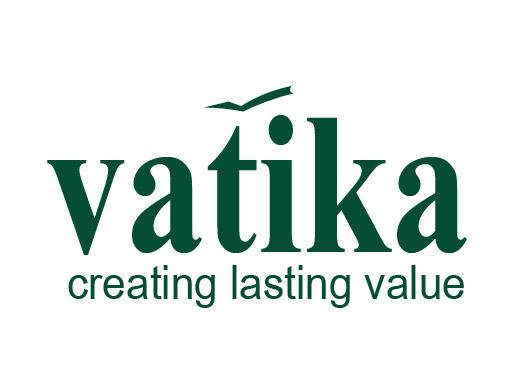 Vatika is a popular real estate company based in Gurugram, Haryana. It is engaged in the development of homes, schools, hotels, restaurants, retail spaces, commercial spaces and business centres that uphold unparalleled quality and reflect timelessness.
The company's Space Management division plays a pivotal role in the planning and delivery of every project. Their integrated space management solutions take into account customers' evolving day-to-day requirements and provide specialised care and maintenance of complexes which results in an environment that is trusted.
One of their projects, the Vatika Crossover is an upcoming landmark retail destination that offers SCO (Shop cum Offices) plots of various sizes located on NH 48 in Gurugram city. The SCO features two-side open plots which can be accessible from NH 48 (that connects the Delhi-Jaipur highway) on the front and the residential sectors from its rear side.
Wrapping Up
The above-mentioned list of the top real estate development companies in India has successfully worked on numerous projects in the residential and commercial infrastructure sectors across the country.
If you're looking for lesser known, real estate builder/agency in your region to help you build your single or multi-storey dream home, office space or even a shop for starting a business, that would likely depend on the person's expertise and services you'd want to hire on a contract basis.