Top 20
Top 20 Vloggers in India By Huge Fan Following
In today's digital world, people often carry their video cameras around, or simply use their smartphones just to record/live stream their daily activities, lifestyle, places of interest, landscape, etc. This is generally referred to as 'video blogging, and people that do such activities on digital platforms are called 'vloggers'. There are plenty of vloggers in India and throughout the globe who record or document their everyday lives and activities and upload them to various online streaming and social media platforms, one such popular platform being YouTube.
A vlogger is considered to be someone who creates personal videos in which they feature themselves, or other theme-based videos. There are various types of vloggers in India like travel vloggers, food vloggers, comedy vloggers, family entertainment vloggers, and several others. Watching vlogs of people can be entertaining and exciting, and these also drive immense engagement with followers in large numbers.
Vlogging on YouTube
YouTube, which is owned by tech giant Google, is one of the largest video-sharing platforms on the internet. Vlogging has become a lucrative career choice, with revenue reaching the million-dollar mark. Influencers capture their lives through videos and share them as vlogs consumed by millions of fans. Vlogs have gained popularity, and many consumer brands approach popular vloggers for marketing collaborations thus, promoting the brands on their YouTube channels.
Also, read our other articles:
"Top 20 YouTubers in India" [link to article]
"Top 20 Web Series in India" [link to article]
"Top 20 Instagram Followers in India" [link to article]
Let's take a look at some of the famous Indian YouTube vloggers that are gaining mass followings and that entertain their viewers.
20 Famous Vloggers of India to Watch on YouTube Video Streaming Platform
Below is a list (in alphabetical order) of some of the most famous Indian vloggers that entertain their viewers and in turn, gather huge followings and earn passive income from their videos.
1. Amit Bhadana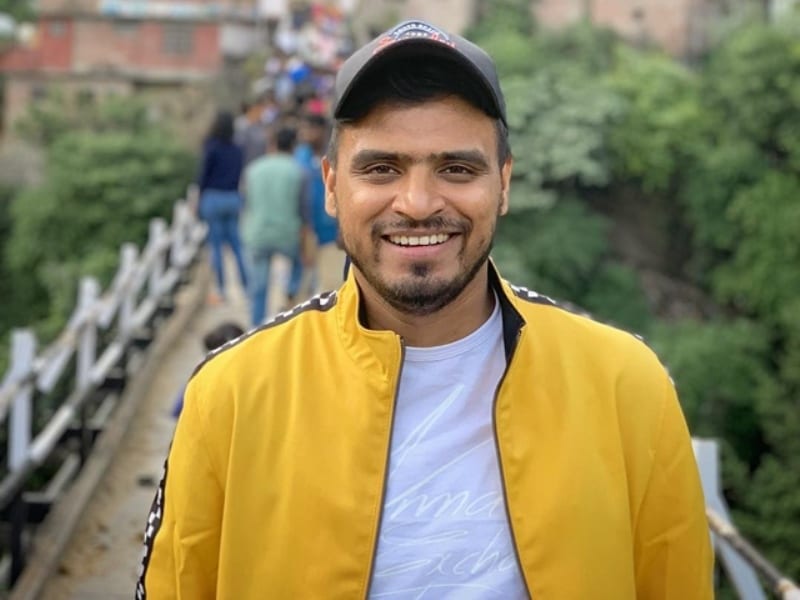 Channel Subscriber Count: 24 Million
Amit Bhadana is a YouTube personality who does exceptional comedy acts and has more than 20 million followers. His channel is managed by BrandzUp and mainly features funny and interesting videos. He has now also started posting songs, too.
His videos have a nostalgic and relevant feeling because they are about what most Indians experience in their lives.
2. Ashish Chanchlani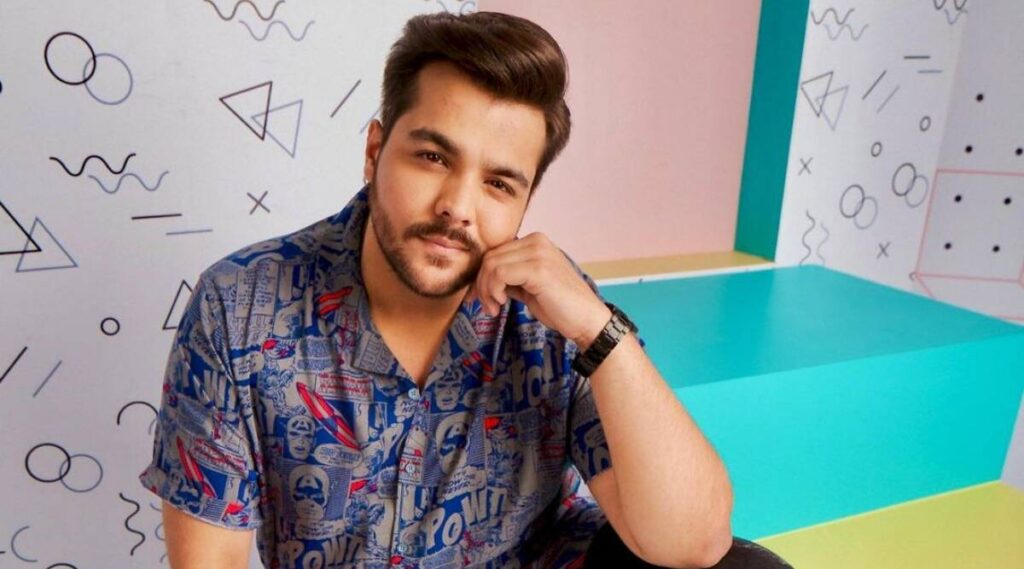 Channel Subscriber Count: 29 Million
Ashish Chanchlani is a 26-year-old YouTuber from Ulhasnagar, Maharashtra. He began his YouTube career in December 2014 and is on track to reach 20 million subscribers in August 2020. Ashish is known for his amazing dubbing of Bollywood dialogues and cartoon characters. He has more than 28 million YouTube subscribers.
In the year 2018, Ashish was named the best Digital Influencer at the Dadasaheb Phalke International Film Festival.
3. Bhuvan Bam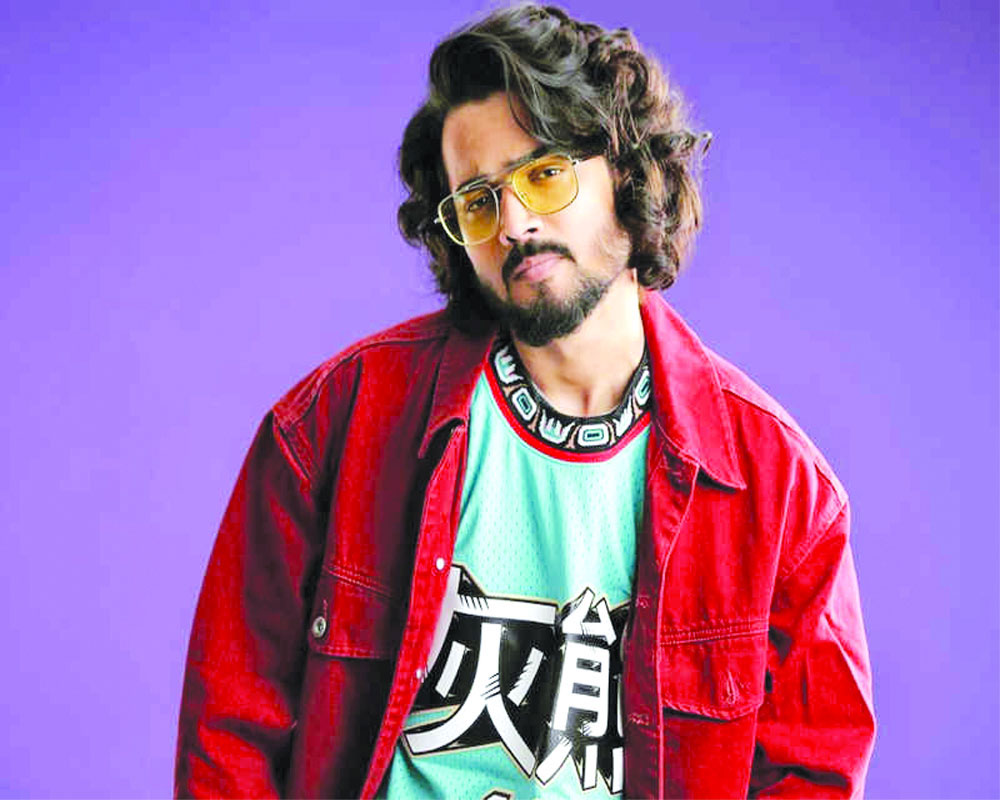 Channel Subscriber Count: 26 Million
Bhuvan Bam, aka BB, is a popular Indian vlogger on YouTube. He is a comedian, singer, songwriter, and 26-year-old YouTuber. He was born in the Indian city of Delhi, and in June 2015, he launched his YouTube channel. He creates videos by satirizing the daily lives of urban teenagers.
He is one of the most popular video bloggers in India, reaching 10 million users in 2018. When his song 'Heer Ranjha' was released, it was a massive hit. On his YouTube channel, he has more than 25 million subscribers.
4. CarryMinati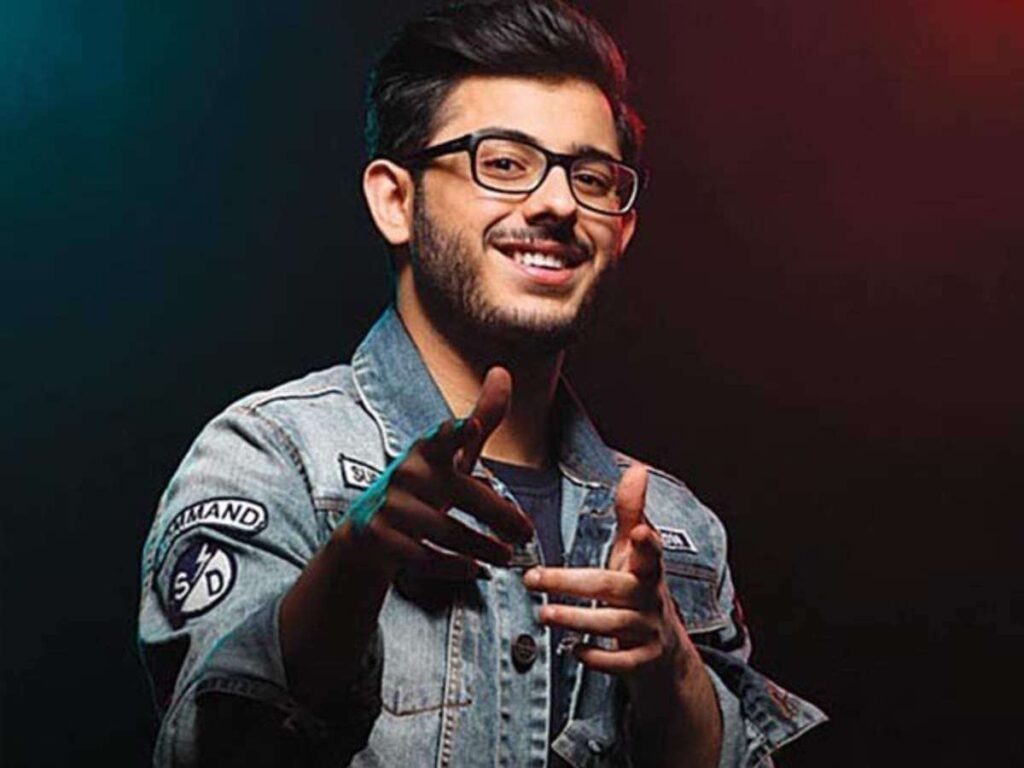 Channel Subscriber Count: 37 Million
CarryMinati, whose real name is Ajey Nagar, is a 21-year-old vlogger. He's from Faridabad, Haryana. In October 2014, he started his YouTube journey. He started his channel by uploading gameplay videos, but later he moved on to roasting videos, which made him a famous figure among teenagers.
He also likes to do gaming, rapping, and his YouTube channel has more than 35 million subscribers.
5. Cosmic YT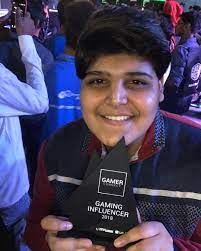 Channel Subscriber Count: 610K
Cosmic YT is an active YouTube game channel run by Inderpal Singh, who gave a personal introduction to himself and his life in the about section. He posts commentary, gaming experiences, live streaming, and more on his channel.
The 25-year-old took to the Internet and gaming after experiencing some personal tragedies and has now become a popular social media influencer.
6. Dr. Vivek Bindra: Motivational Speaker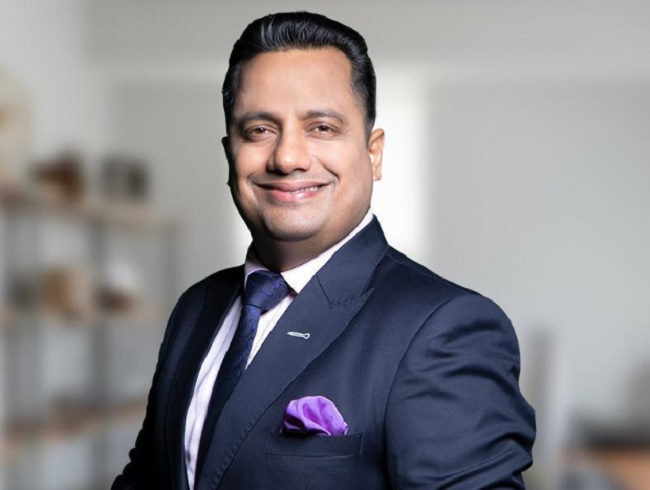 Channel Subscriber Count: 20 Million
Vivek Bindra is a great speaker and founder and CEO of Bada Business Pvt. Ltd., As well as the winner of many business and leadership awards in the world. He has over 19 million subscribers on his YouTube channel, Dr. Vivek Bindra: Motivational Speaker where he provides very useful tips and insights to start and run a successful business.
He is also a trusted advisor to more than 1,500 corporate clients and a motivational speaker for millions.
7. Flying Beast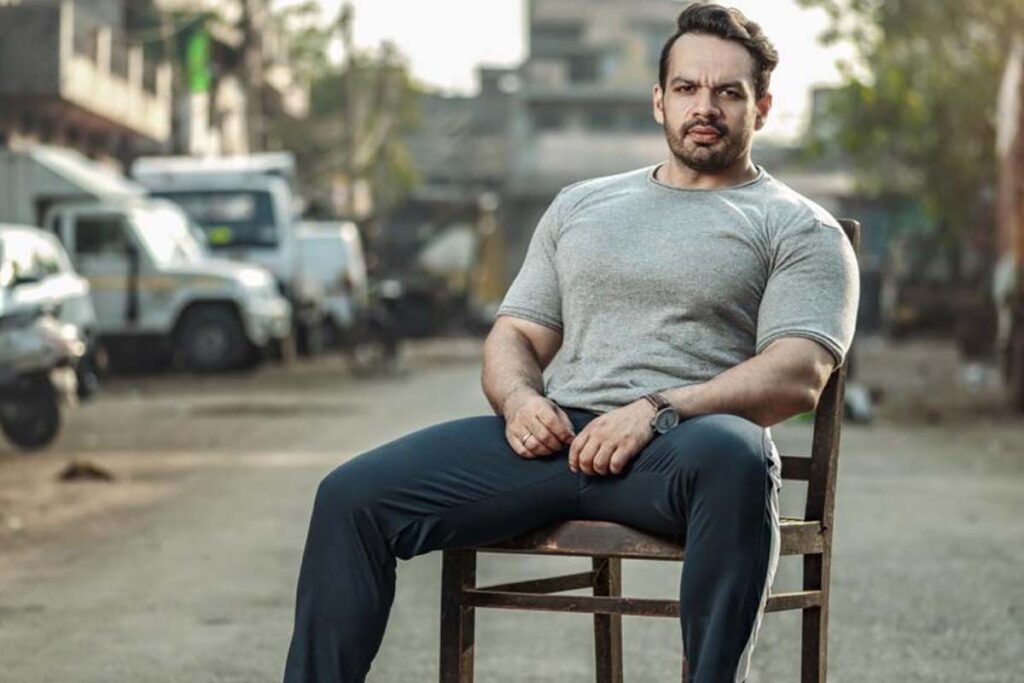 Channel Subscriber Count: 7.7 Million
Gaurav Taneja, also known as Flying Beast, is a well-known YouTuber who runs three channels: 'Flying Beast', 'FitMuscle TV', and 'Rasbhari Ke Papa', respectively. He is a pilot and fitness enthusiast who also vlogs his daily activities for his fans.
His vlogs primarily consist of his family's activities. The Flying Beast stars his wife, Ritu Rathee(she is also a pilot), and his daughter. These are just a few of the engrossing vlogs that Flying Beast's more than 5 million subscribers have access to. More than 1.7 billion people watched this popular vlogging channel.
8. Gaurav Chaudhary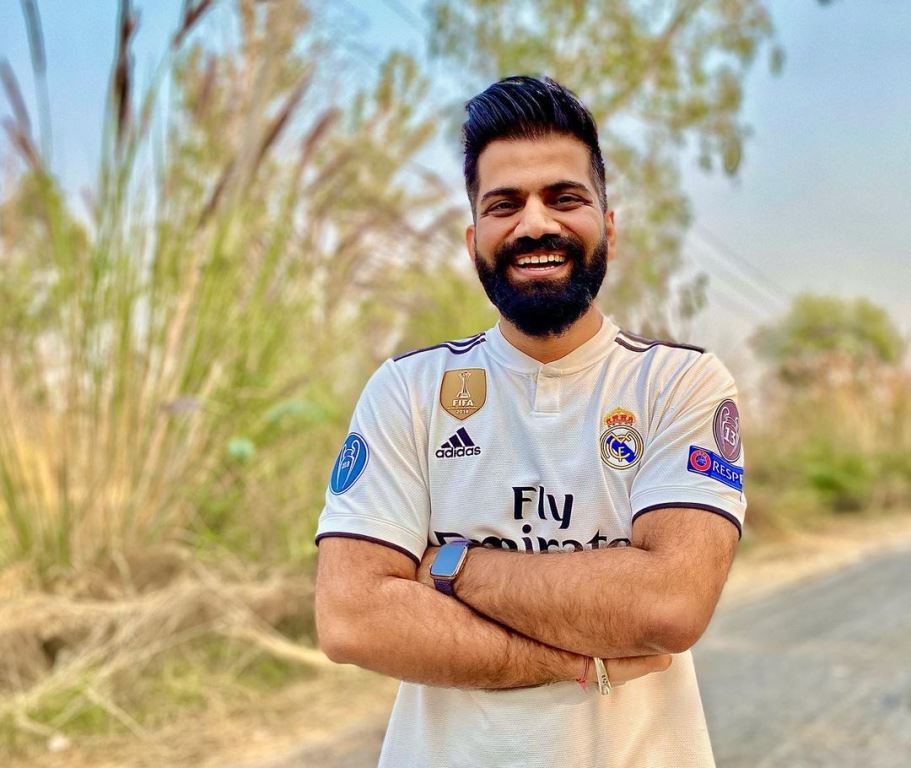 Channel Subscriber Count: 5.2 Million
Gaurav Chaudhary, also known as 'Guruji of Technology' on YouTube, is one of the most famous vloggers in India. On his channel, he keeps vlogging about his daily life and travels. Gaurav's YouTube channel, Technical Guruji, has 21 million subscribers, making him one of India's most famous YouTubers. Technical Guruji is your tech guide in Hindi, who will tell you about all the technical and technological things. From mobile phones to drones – here you will find reviews about everything.
He began vlogging in 2017 and now has more than 5 million followers on his YouTube channel. Gaurav also has over 2 million Instagram followers. His travel vlogs are extremely popular.
9. Hopping Bug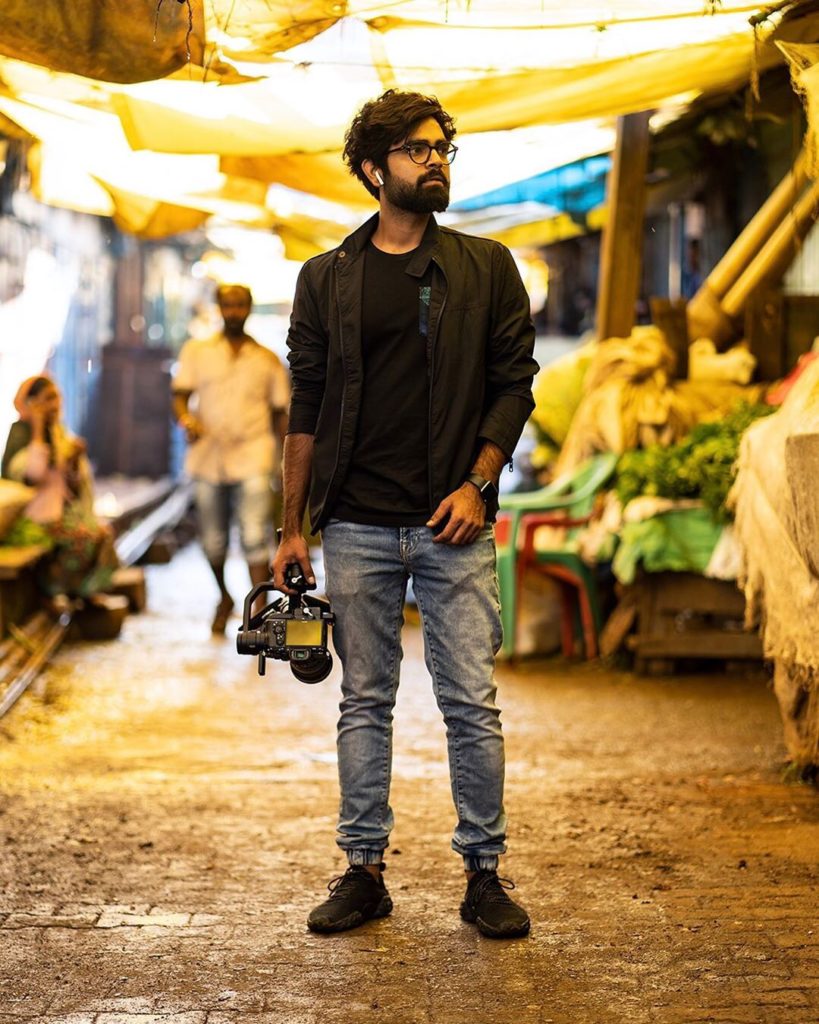 Channel Subscriber Count: 260K
This Bengaluru-based vlogger has a popular YouTube channel, Hopping Bug, where he uploads videos about his life and travel experiences, mostly in the Southern part of India. He travels on a limited budget, which makes his videos appealing to viewers. He has been to several places including Ooty, Munnar, Coimbatore, Coorg, etc., along with other destinations like Nagaland, Manali, Udaipur, and more.
His travel videos are mostly shot using cameras mounted on his drone and are a must-watch.
10. Kabita's Kitchen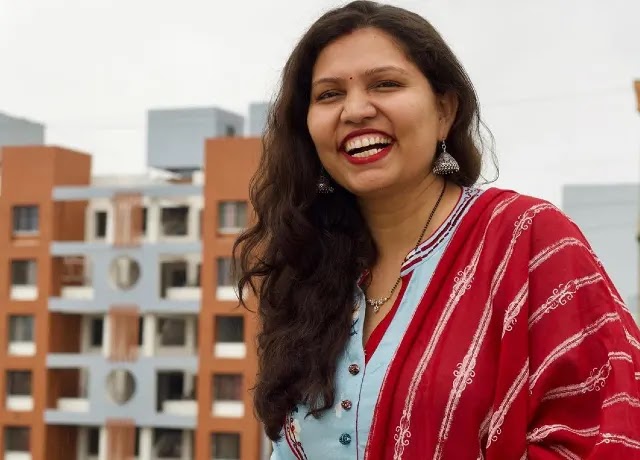 Channel Subscriber Count: 12 Million
Kabita's Kitchen is an Indian food channel managed by vlogger Kabita Singh who posts vegetarian recipes for Indian audiences. Her recipes are simple, delicious, and have wide appeal to the public. She uploads unique recipes such as Maggi Manchurian, Subway Sandwiches, Oreo Ice Cream, Cheese Burst Pizza, and many more treats.
You can check out her YouTube channel to embark on a tasteful journey.
11. MostlySane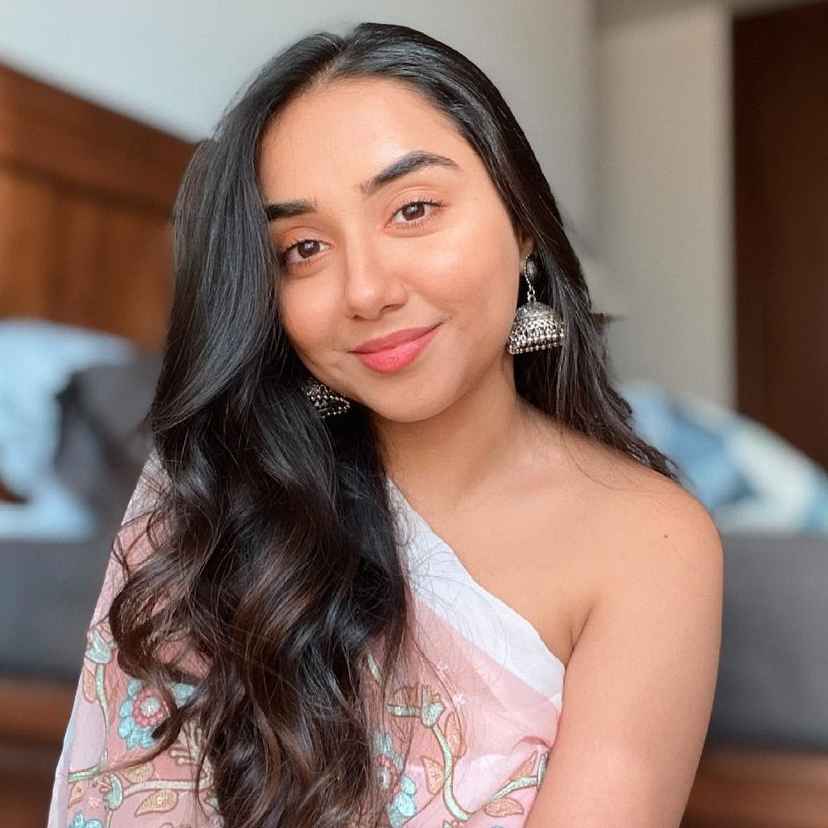 Channel Subscriber Count: 6.8 Million
Prajakta Koli, also known as MostlySane, is a YouTuber, actress, vlogger, and social media influencer from India. She creates lifestyle videos, comedy, and celebrity interviews. She started her career as a radio host in 2014 but later left to open her own YouTube channel.
She rose to fame thanks to YouTube, where she now has more than 6 million subscribers. She also played the main character in the web series called 'Mismatched'.
12. Mountain Trekker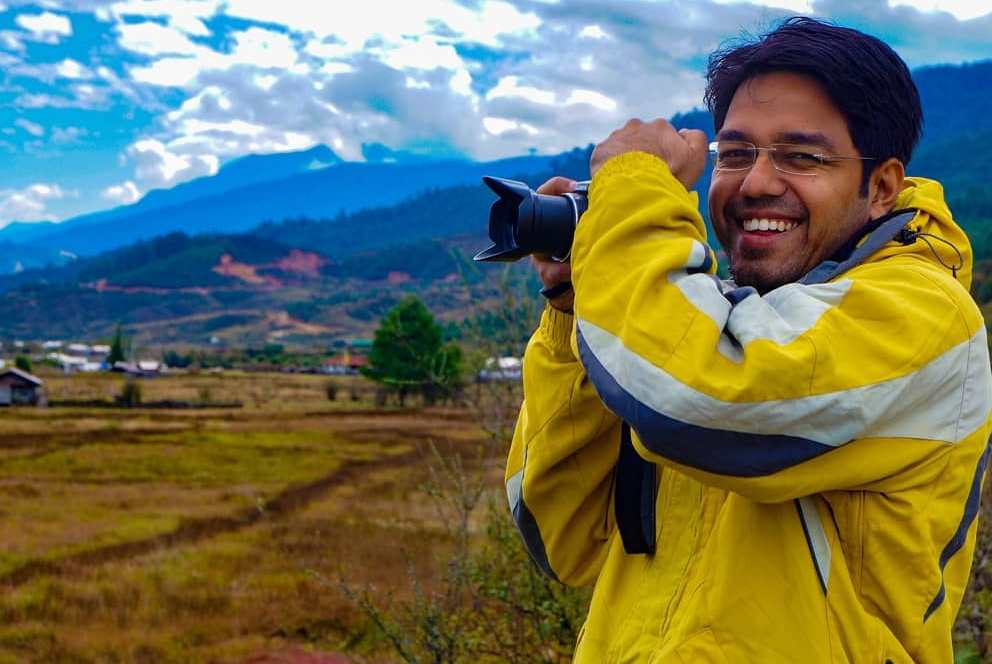 Channel Subscriber Count: 1.6 Million
This travel channel on YouTube is hosted by vlogger Varun Vagish, who is the recipient of the National Tourism Award by the Government of India in the field of tourism for the promotion of tourism. He visited several tourist places, such as Bali, Malaysia, Russia, Europe, etc.
He is a crazy traveller and plans his trips on a budget. His videos on YouTube are usually in the Hindi language to give them a touch of his native culture.
13. Mumbiker Nikhil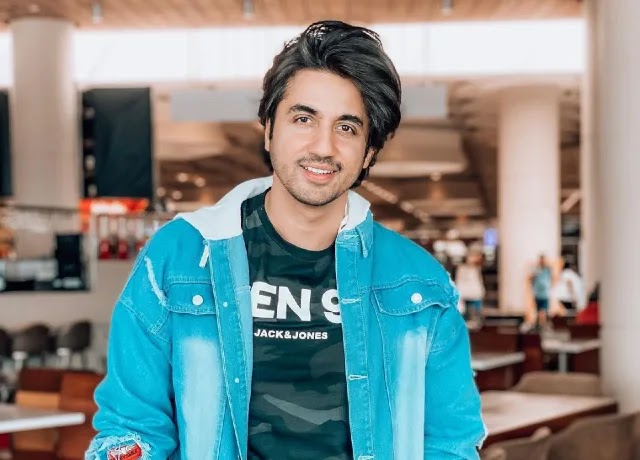 Channel Subscriber Count: 3.9 Million
Nikhil Sharma is a well-known motorcycle vlogger who posts his vlogs about his travels, as well as about his daily life. His channel has more than 3 million subscribers and a total viewership of around 1 billion. Nikhil's vlogs are entertaining to watch as he doesn't act in them.
His vlogs, which feature him with his family and his friends, appear to be an extension of his everyday life. It looks like they forgot to turn off the video camera he left on.
14. NishaMadhulika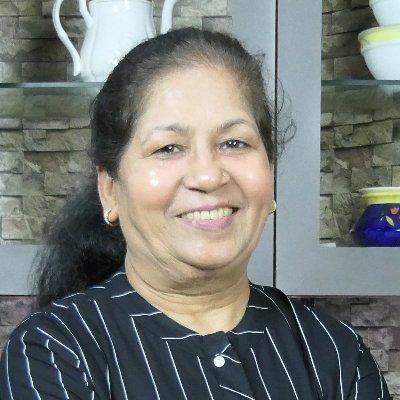 Channel Subscriber Count: 13 Million
Nisha Madhulika is an Indian vlogger who posts delectable vegetarian recipes on her YouTube channel. She has over 10 million subscribers and has been an influencer since 2009.
You can learn how to cook authentic Indian dishes and desserts, including regional dishes from Gujarat and Rajasthan. Her recipes are very easy to prepare and taste amazing.
15. Nomadic Indian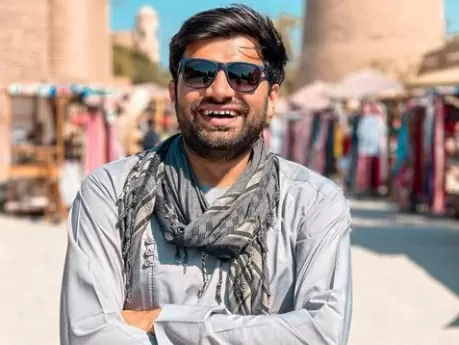 Channel Subscriber Count: 1.5 Million
This channel is owned by Deepanshu Sangwan, who hails from Delhi but currently lives in Mumbai. He is a traveller and shares his experiences with his over a million subscribers.
He loves to travel on a bike and has great videos of places like Afghanistan, Iran, Himachal Pradesh, Colombo, and many more places that are breathtaking and adventurous.
16. Sandeep Maheshwari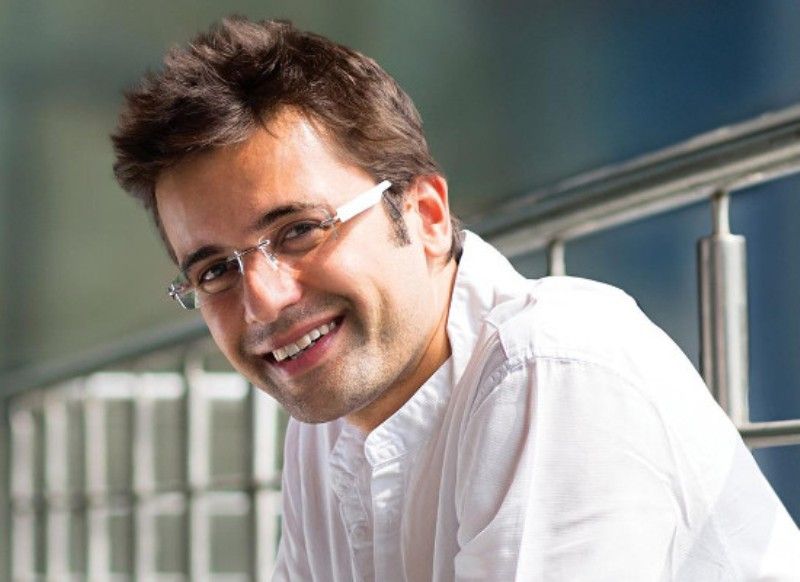 Channel Subscriber Count: 25 Million
Sandeep Maheshwari is a well-known influencer who has over 20 million subscribers on his YouTube channel. He posts inspiring videos about life and success. Having experienced both failures and successes, he teaches life lessons and positive thinking to his followers.
From developing self-confidence to even starting up a business, you can learn a lot of things from him.
17. Sanjeev Kapoor Khazana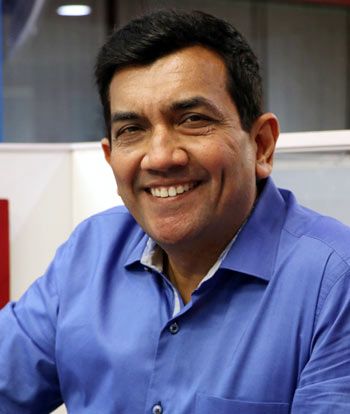 Channel Subscriber Count: 7.1 Million
If you know anything about Indian cuisine, you've probably heard the name of the popular chef Sanjeev Kapoor. He is synonymous with Indian cuisine, and his YouTube channel has more than 7 million subscribers.
You can learn how to cook both traditional and unique dishes by watching his videos. After all, there is nothing better than cooking some delicacies for friends and family.
18. Shirley Setia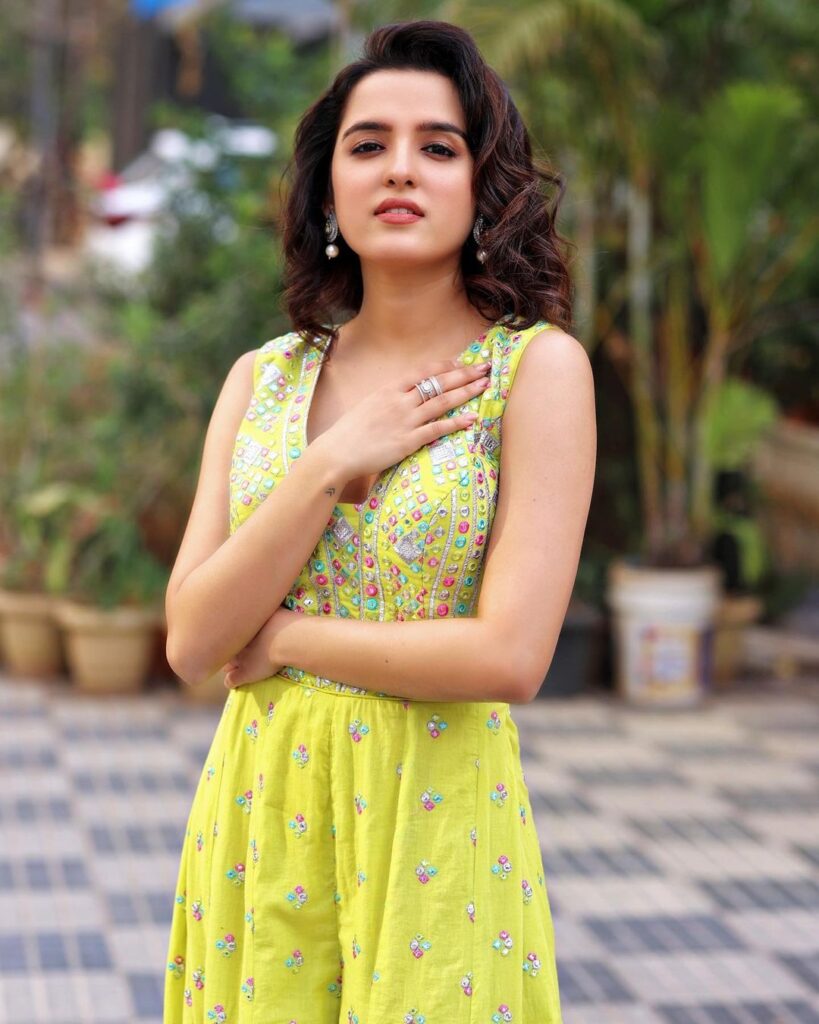 Channel Subscriber Count: 3.8 Million
Shirley Setia started her career with mash-ups and covers but has now emerged as one of the prettiest and most talented Indian singers on YouTube. Apart from soulful music, she also posts dance videos, travel blogs, collaborations, and more on her YouTube channel.
She has more than 3 million subscribers and 200 million views of her videos in total.
19. Sourav Joshi Vlogs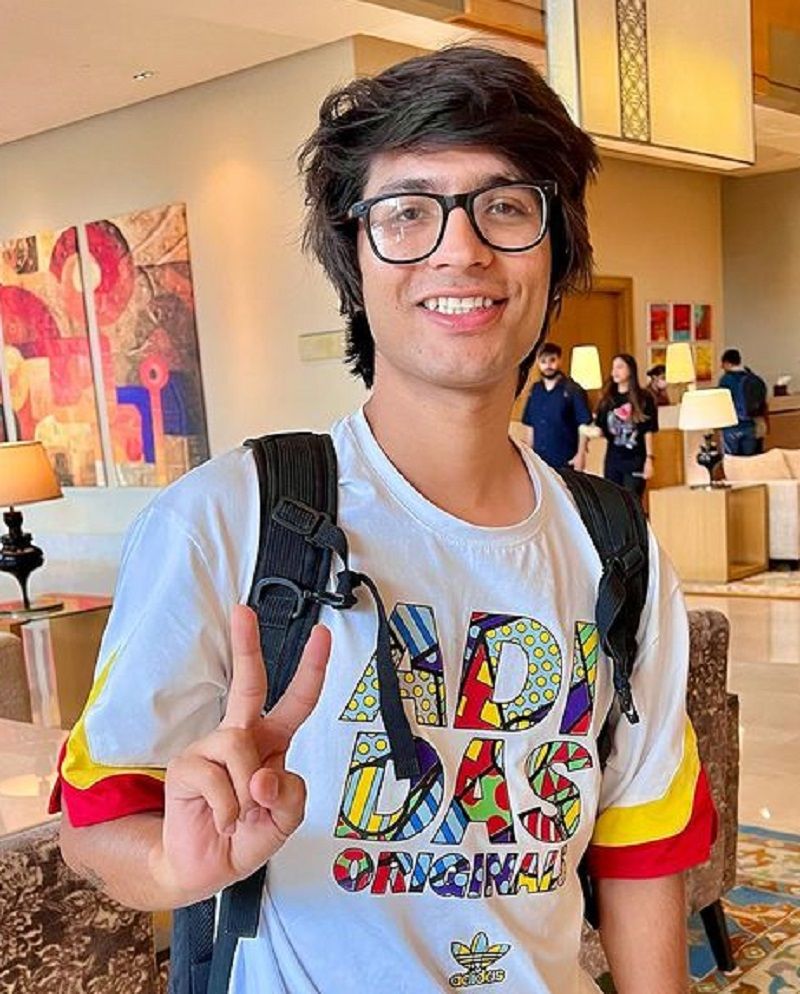 Channel Subscriber Count: 17 Million
Saurav Joshi is a well-known vlogger and artist known for his beautiful and amazing artworks. He has two YouTube channels: Sourav Joshi Vlogs, where he posts videos about his daily life, and Sourav Joshi Arts, where he posts videos with his drawings and explains the various techniques he uses.
Sourav Joshi's YouTube vlog channel has more than 10 million subscribers who have viewed his videos over 1.1 billion times.
20. Technical Sagar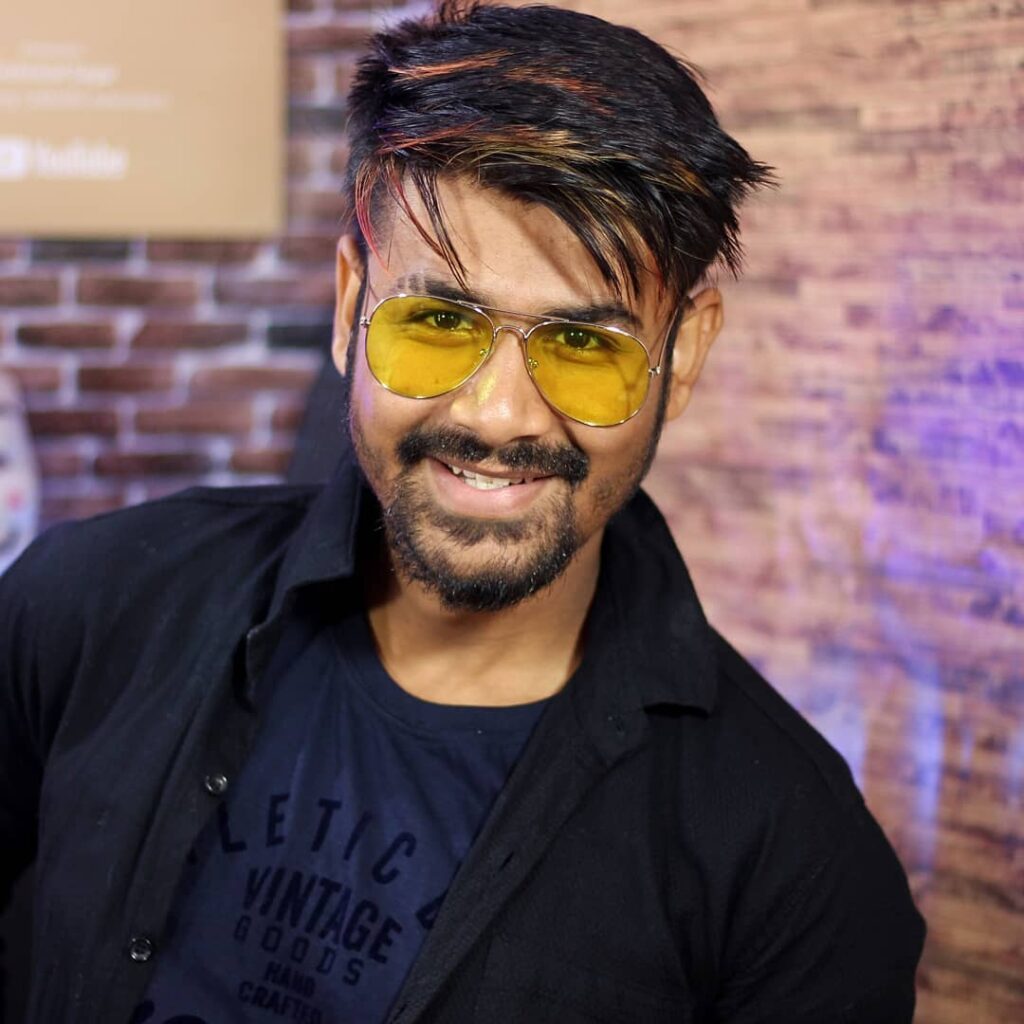 Channel Subscriber Count: 2.9 Million
Abhishek Sagar is a self-taught hacker who teaches ethical hacking on his youtube channel Technical Sugar. He is a Commerce graduate and works for international brands. He also helps people with his knowledge and abilities and uploads Hindi videos for his professional community.
He has more than 1.9 million subscribers on his YouTube channel.
Wrapping Up
People are increasingly joining the YouTube digital platform and subscribing to these influencers' channels for entertainment or inspiration. India's most popular vloggers are considered more credible than many famous celebrities. They are also considered an unavoidable component of a brand's marketing strategy.