Top 20
Top 20 Food Processing Companies in India in 2022
The food processing industry is one of the largest industries in India and ranks fifth in terms of production, consumption, and exports. The food processing industry constitutes 14 percent of India's GDP through manufacturing. India exports processed food and related products (inclusive of animal products) to countries in the Middle East and Southeast Asia.
The companies that are involved in the food processing business cater to the fast-moving consumer goods (FMCG) industry. They manufacture, supply, and export various categories of food items, a few of which include milk and milk-based products, biscuits, beverages made from fruits, milk, etc. While most of these products are available in a ready-to-eat form, there are also food and snack items that require minimal cooking or preparation before they're ready for consumption.
Also, read our other articles:
"Top 20 FMCG Companies in India"
"Top 20 Ice Cream Flavours in India"
"Top 20 Mineral Water Brands in India"
Let's take a look at some of the top-selling food processing companies whose products have become common household names in India.
20 Best Selling Processed Food Brands of India
Below is a list (sorted in alphabetical order) of popular processed food brands for the FMCG industry in India.
1. AMUL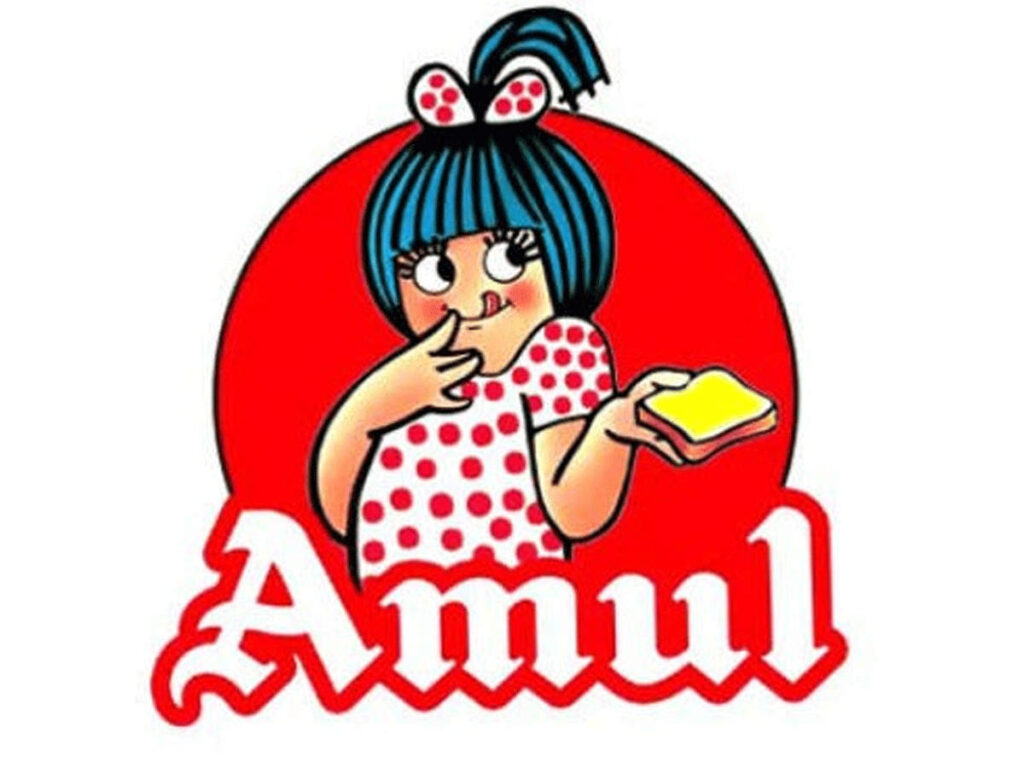 Product Category: Dairy, Ice Cream
Amul is the largest producer of dairy products in India. The Indian cooperative dairy company was founded in the year 1946 and is based at Anand in the state of Gujarat. The brand has its business operations managed by Gujarat Co-operative Milk Marketing Federation Limited (GCMMF), India's largest food product marketing organization. Their milk is processed in 222 District Cooperative Dairy Unions and sold by 28 State Marketing Federations, providing a better life for millions of people.
Their products include Milk, Butter, Cheese, Curd, beverages, Ice Cream, Chocolates, Milk Powders, and more.
The Amul Cooperative was created in response to the exploitation of marginal milk producers by agents and traders of existing dairy products in the state. The co-operative has gone from strength to strength, on the back of the inspired leadership of Tribhuvandas Patel, the founder Chairman, and Dr. Verghese Kurien, who has entrusted the task of running the dairy since 1950.
2. BRITANNIA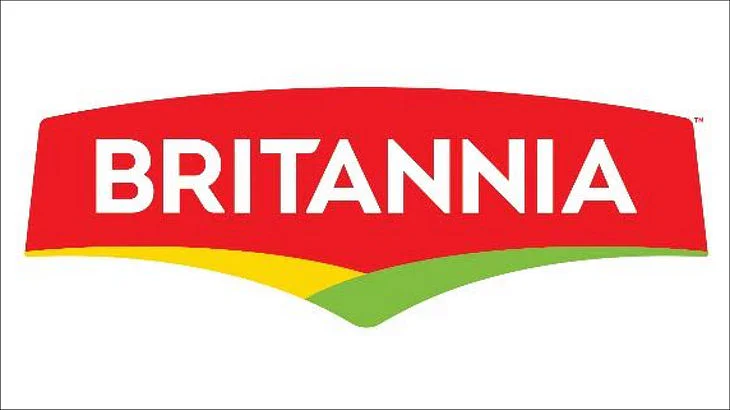 Product Category: Dairy, Snacks
Britannia is a well-known brand in India, mainly for its biscuits. The company, Britannia Industries Ltd is among the most trusted food brands and manufactures India's favorite brands like Good Day, Tiger, NutriChoice, Milk Bikis and Marie Gold which are household names among consumers.
The company was founded in 1892 in Calcutta (now Kolkata) as a biscuit factory. Today, Britannia's product portfolio includes Biscuits, Bread, Cakes, Rusk, and Dairy products including Cheese, Beverages, Milk Yoghurt, etc.
Britannia products are available across the country in close to 5 million retail outlets and have a presence in more than 60 countries across the globe. The company also set up the Britannia Nutrition Foundation in 2009 and began working on public-private partnerships to address malnutrition amongst underprivileged children and women.
3. GODREJ BEVERAGES AND FOODS LIMITED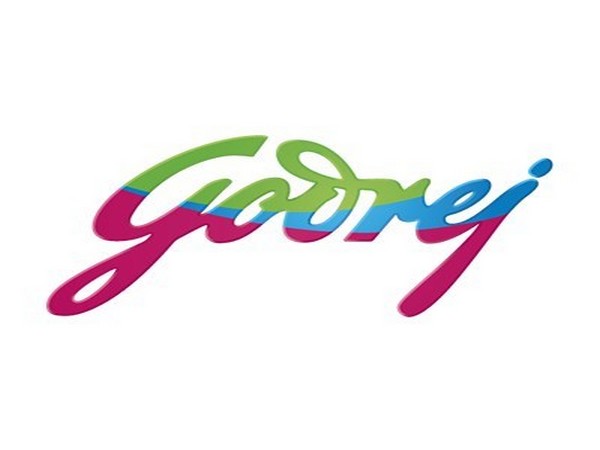 Product Category: Food, Beverage, Dairy
Godrej Beverages & Foods Ltd is a processed foods division of the Godrej Group in India. Their food and beverage products are manufactured and marketed under various businesses including Godrej Tyson Foods, Creamline Dairy, and more.
Godrej Food & Beverage brand produces a mix of Dairy, Poultry, Vending Foods, Crude Palm Oil, Palm Kernel Oil, and a range of beverage mixes such as tea, coffee, whitener, soups, special Indian drinks, a range of tea bags, and cold beverages, through their businesses. Also, the Company's Creamline Dairy Products Limited business is a leading player in milk and milk-based products in South India under the Jersey brand.
Godrej Tyson Foods is a joint venture between Godrej and Tyson Foods, U.S.A, that manufactures and markets processed poultry and vegetarian products under brands like Real Good Chicken and Yummiez.
4. HALDIRAM'S INDIA PRIVATE LIMITED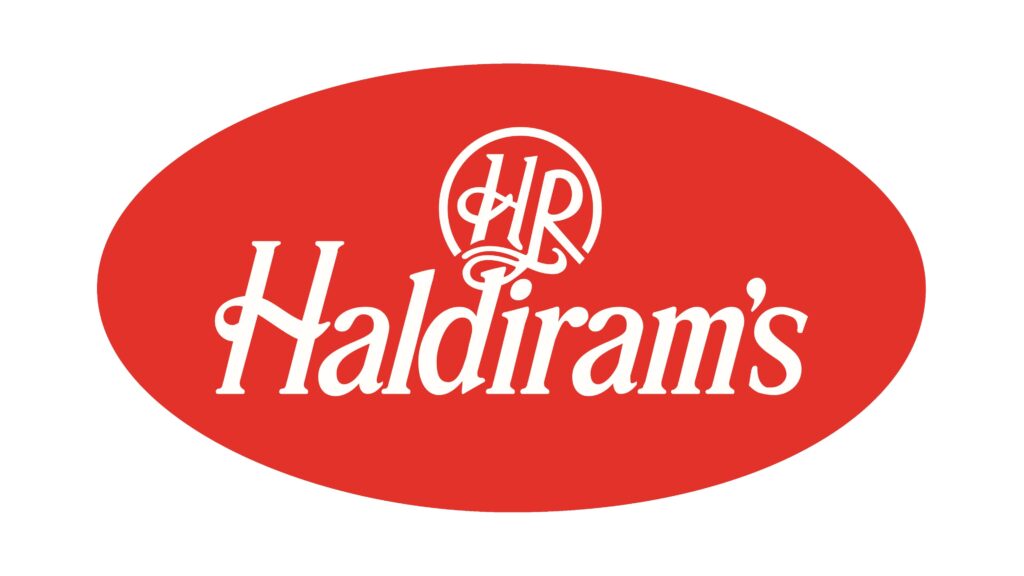 Product Category: Sweets, Beverage, Instant Food, Dry Fruits
Haldiram's is known for its delicious ready-to-eat treats which makes it a popular household brand. The company started its processed food business with savories like Namkeen at a small shop in Bikaner (Rajasthan). Its popularity grew and the company was born in Nagpur (Maharashtra) in the year 1970. The Company opened its first full-production unit to introduce a delectable variety of savouries, sweets, and beverages to the Indian market and later, expanded as a brand in every household.
Haldiram makes more than 410 food and snack products. Its product range includes traditional namkeens, western snacks, Indian Sweets, cookies, sherbets, and pickles such as Gulab Jamun, Bikaneri bhujia, papad, etc. The company also produces ready-to-eat mixed food products.
Today, Haldiram's is a successful food and snacks brand in India with several retail stores and restaurants located in various cities and towns across India. Its products are also exported to countries all over the world including the UK, USA, Canada, United Arab Emirates, Sri Lanka, and many more.
5. HATSUN AGRO PRODUCT LIMITED (HAP)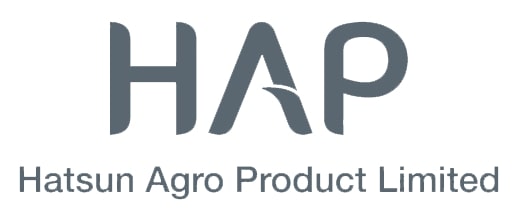 Product Category: Dairy
Hatsun is another popular household brand in India in the category of dairy products. The private sector company, Hatsun Agro Product Limited, also known as HAP, started its manufacturing business operations in the year 1970 with its head office located in Chennai, Tamil Nadu. The company has since become a pioneer in promoting dairy products to the masses in the country.
HAP manufactures and markets a wide range of products that cater to both cooking and consumption, like milk, curd, ice creams, dairy whitener, skimmed milk powder, ghee, paneer, and lots more. These and more products are marketed in India under brands like Arun Icecreams, Arokya Milk, Hatsun Curd, Hatsun Paneer, Hatsun Ghee, Hatsun Dairy Whitener, Ibaco, etc.
Hatsun has set up centers in more than 68 locations, over 1,348 contract vehicles, milk sheds spread over 10 districts in Tamil Nadu and three districts in Karnataka, and over 300,000 milk producers. In addition, the company offers dairy extension services to farmers for the development and productivity of livestock, with over 1,110 veterinary doctors employed by the company to render total healthcare for animals. The company has also partnered with a few banks to arrange animal loans for dairy farmers.
6. HERITAGE FOODS LIMITED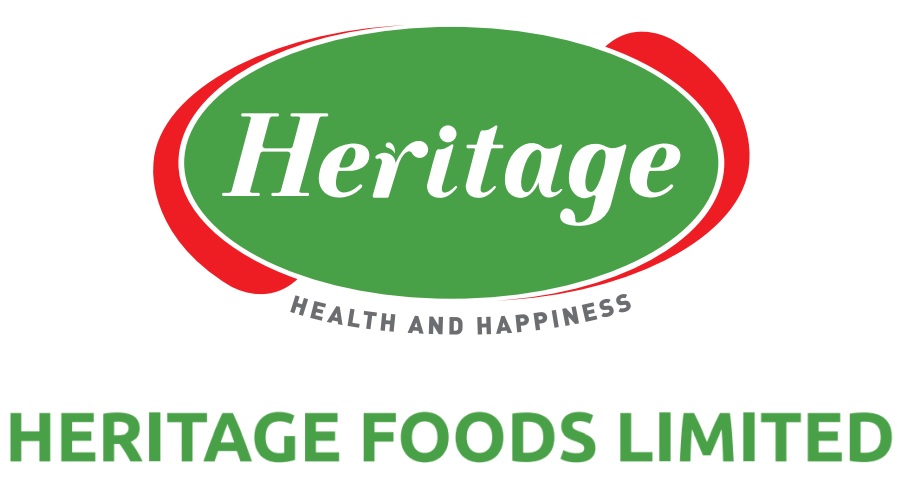 Product Category: Dairy
Heritage Foods is a well-known dairy brand in the southern regions of India. The company's business operations are managed under the Heritage Group, which was founded in 1992 in Hyderabad, Telangana. Their milk products have a market presence in the states of Telangana, Andhra Pradesh, Karnataka, Kerala, Tamil Nadu, Maharashtra, Delhi, Rajasthan, and Punjab.
Heritage Foods produces a wide range of dairy products, such as milk, curd, ice cream, buttermilk, flavored milk, dairy whitener, skim milk powder, and more. Also, the Fresh range of products includes 177 SKUs (Stock Keeping Units) of fresh fruits and vegetables, 150 SKUs of in-house bakery products, and the private label Farmers' Pride like cereals, pulses, staples, and spices.
Heritage Foods is one of the fastest growing private sector dairy enterprises in India, with five business divisions, namely, Dairy, Retail, Agri, Bakery, and Renewable Energy, under its flagship Company Heritage Foods Ltd.
7. HINDUSTAN UNILEVER LIMITED (HUL)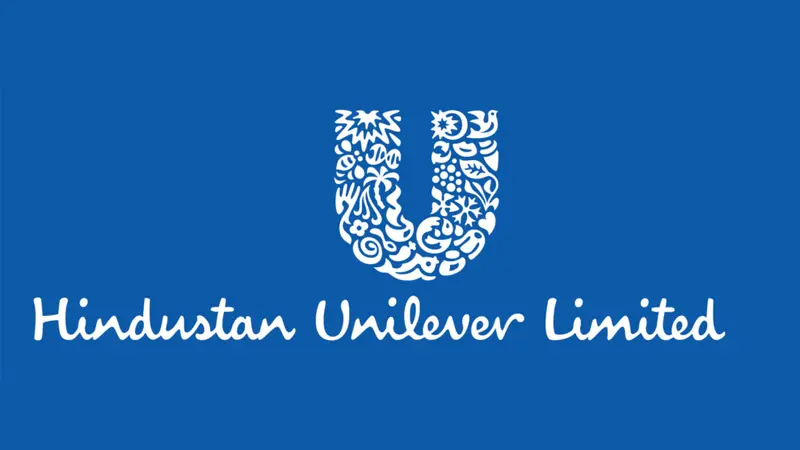 Product Category: Food, Beverage
Hindustan Unilever Ltd is a very popular fast-moving consumer goods brand in India. The company business is engaged in the production and distribution of products in the categories of Food & Beverage, Personal Care, Home Care, and Water purifiers. There are, in fact, more than 50 brands spanning across categories of household products.
HUL started its consumer products business in 1931 with its corporate office located in Mumbai. Since its inception, the company went through name changes a couple of times and settled with being called Hindustan Lever Limited. However, when the Company became a subsidiary of a UK-based Unilever multinational consumer goods company, this also led to renaming HUL to what is known today.
The range of food and beverage products that are manufactured and marketed by HUL in India include tea, salt, coffee, soup, ketchup, jam, squash, juice, mayonnaise, ice cream cone, frozen dessert, etc. These products are sold under brands like Annapurna, Brooke Bond, Taj Mahal, Red Label, Taaza, Knorr, Lipton, Bru, Horlicks, Kissan, Cornetto, Magnum, Kwality Wall's, and more.
8. KRBL LIMITED
Product Category: Basmati Rice
KRBL Ltd is India's first and largest integrated rice milling company and Basmati Rice exporter with a comprehensive product chain. The company's flagship brand 'India Gate' basmati rice is a market leader, commanding a significant premium over most other brands in the industry. The company was founded in 1889 and is based in Noida, Uttar Pradesh. KRBL has direct export channels in more than 82 countries and over 500 distributors in India. Basmati rice is grown extensively in the states of Uttrakhand, Punjab, Haryana, Uttar Pradesh, and adjoining areas of Jammu, Kashmir, Himachal Pradesh, and Delhi.
With a milling capacity that is the largest in the world, KRBL has been growing its sale of Basmati branded rice year after year to post impressive numbers. It is the first company to receive FDI in the Indian rice industry in 2003. The Company also earned the recognition of a four-star export house.
KRBL today holds a leading position in the Indian rice industry, unparalleled in all aspects. It has an extensive and well-positioned brand presence, both in the domestic and international markets. The company holds a 25 percent market share in the Basmati brand of rice exports and a 30 percent share in sales for the domestic market.
9. KISSAN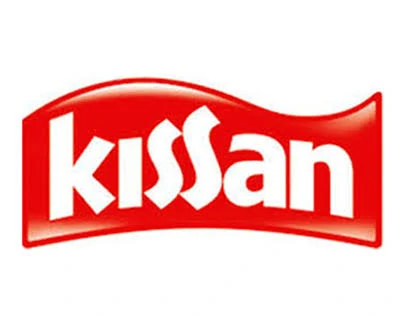 Product Category: Instant Food
Kissan is a popular brand name in India, particularly for its tomato sauce, ketchup, and jam products that are used in various treats by millions of households throughout the country. The brand began its business with the launch of new formats of food, such as canned fruits and vegetables, baked beans, and the like.
Kissan offers a range of products in the categories of Jam, Ketchup & Sauce, Peanut Butter, and Squash. The jams are made from fruits like Pineapple, mango, and orange.
Kissan has turned into the first ever fruit and vegetable brand in the country. From that moment on, our journey was focused primarily on real ingredients, fresh vegetables, and fruits. Kissan has been present in India since 1935. The UB Group acquired Kissan from Mitchell Bros in the year 1950, and in 1993, Hindustan Unilever Ltd (HUL) took over the business from the UB Group.
10. KOHINOOR FOODS LIMITED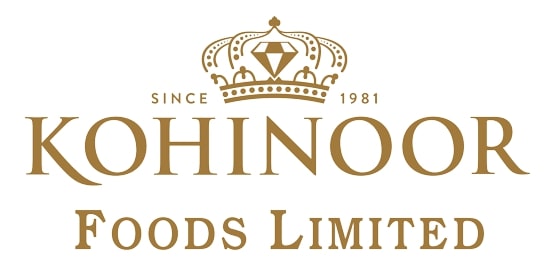 Product Category: Rice, Instant Food, Frozen Food, Spices
Kohinoor Foods is becoming a well-known Indian flavor both in the country and several other countries around the world including the USA, Canada, Australia, New Zealand, the UK, the Middle East, and South East Asian countries. The overseas operations are managed by the company's wholly-owned subsidiaries, namely SOL Inc., which has operations in the US and Canadian markets, and Indo European Foods Limited based in London which looks after the European markets. There is also a joint venture company, Al Dahra Kohinoor LLC, which operates from Dubai, UAE, and takes care of the markets in the Middle East.
Established in 1989, Kohinoor has a presence in over 60 countries. The company produces one of the finest brands of Basmati rice in India. It produces a range of basmati rice marketed under brands like Kohinoor, Trophy, Nawab, and Charminar. It also produces a wide assortment of food products that include Wheat, Flour, Ready-to-eat Snacks & Meals, Simmers Sauces, Cooking Pastes, Spices, Seasoning, Frozen Food, Ghee, Sweets, Paneer, etc.
Kohinoor Foods Ltd has a widespread presence of an extensive and unmatched distribution network with more than 200,000 retail outlets, over 100 distributors, and at least 600 stockists.
11. LT FOODS LIMITED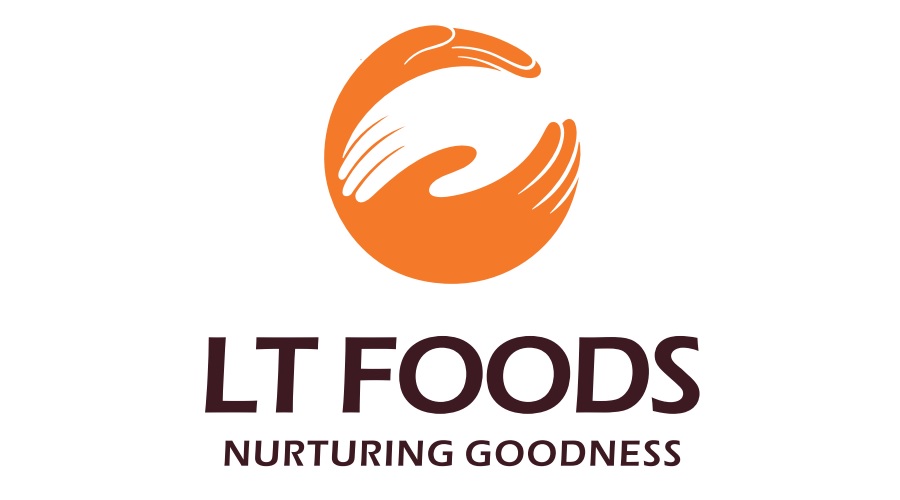 Product Category: Basmati Rice
LT Foods is a major processor of rice and other specialty foods in India. The Company began its food business in India in 1950 with Basmati rice. Today, the Company produces and markets its premium quality rice products globally under several popular brands, such as Daawat, Royal, GrapeOla, eco life, and Speciality Brands. The Company's Speciality Brands are preferred by connoisseurs who are looking to bring authentic flavors to their table with ethnic dishes using only the best rice and teas. Each variety of rice is infused with the flavor of regional cuisines from Persia to the Middle East to southern Asia and beyond.
Their Basmati Rice is also among the top-selling food products in the USA. LT Foods branched into the US market by acquiring the Royal brand in 2007. Royal has since been a trusted household brand that is enjoyed by a large number of American consumers. Their Basmati Rice brand Daawat is a popular household name in India.
The company's flagship brand 'Dawaat' was launched in 1980 and is now recognized as the leading brand in the industry. The company has a strong nationwide distribution network in the domestic market that sells products such as branded rice, wheat and pulses, healthy snacks, spices, and other value-added products like brown flex seeds and cashew nuts. LT Foods has established a reputation for delivering premium quality foods to families around the world.
12. MTR FOODS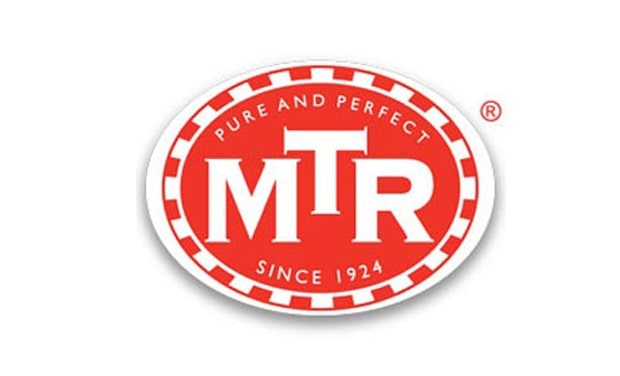 Product Category: Instant Food, Frozen Food, Spices
MTR Foods today is a household name and the company stands tall as an Indian heritage brand. MTR Foods has an all-new brand presence and a unique brand identity in the instant food category in India, with Spices as a constant focus in the southern regions. The company was started in 1924 with the establishment of the MTR restaurant in Bengaluru. This restaurant is a city landmark today and people still stand in queue to savor its unique, completely authentic dishes.
MTR's wide range of products includes ready-to-eat curries and rice, ready-to-eat cook gravies, frozen food, ice cream, instant mixes, spices and a variety of pickles and papads, and milk beverages. The products are further divided into two categories, namely Daily Favourites and Tasty Delights. Daily Favourites are the more everyday basic food, while Tasty Delights are a little more celebratory and comprise dishes that act as mood enhancers around the meal table.
MTR Foods has consolidated its market leadership in the southern regions of the country and is all set for a strong pan-India presence, beginning with forays into the northern, western, and eastern regions.
13. MCCAIN INDIA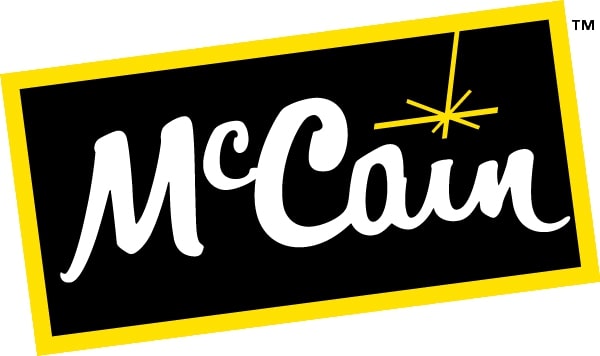 Product Category: Frozen Food
McCain India is a wholly-owned subsidiary of the Canada-based McCain Foods Limited company. Since 1998, the company has been engaged in agriculture research and development (R&D) and in the development of the frozen food market in India and other countries across the globe.
McCain Foods is one of the world's largest producers of FMCG products including French Fries and Potato Specialities. McCain has grown to become a global leader in the frozen food industry. The company products are served in restaurants and sold in retail stores, adding nutrition and flavor to family meals time after time.
McCain offers a wide range of products, such as McCain French Fries, McCain Smiles McCain Super Wedges McCain Veggie Burgers, local delights like McCain Aloo Tikki, Idli Sambar Combo, and real cheese appetizers such as McCain Cheese, Jalapeno Nuggets, and Potato Cheese Shotz, Mini Samosa, etc. The company's products are used by leading fast food chains, hotels, restaurants, and catering companies and are popular for in-home consumption as well.
14. MONDELEZ INDIA FOODS PRIVATE LIMITED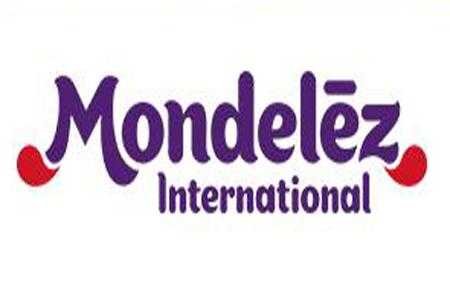 Product Category: Snacks
Mondelez India Foods company has grown to become one of the most loved brands in India for their snacks, such as Cadbury, Tang, Halls, Bournvita, Oreo, Perk, 5 Star, and more. Their most popular household brand is Cadbury, offering a range of treats like chocolates, biscuits, gems, etc. The company is part of the US-based Mondelez International, Inc., a multinational company with business operations in confectionery, food, snack, and beverage. The Company's India headquarter is located in Mumbai.
In India, Mondelez India Foods company was better known as Cadbury India Ltd before the company was renamed. Since 1948, their Cadbury Dairy Milk chocolates have been a favorite for both children and adults. Presently, the company's Cadbury products include Cadbury 5Star, Cadbury Dairy Milk Silk, Cadbury Dark Milk, Cadbury Temptations, Cadbury Gems, Cadbury Bournvita, Cadbury Perk, Cadbury Shots, Cadbury Fuse, Cadbury Chocobakes, and more.
The Company's manufacturing facilities are set up in Induri (Maharashtra), Malanpur (Madhya Pradesh), Baddi (Himachal Pradesh), and Sri City (Andhra Pradesh).
15. MOTHER DAIRY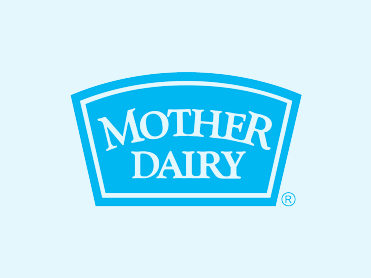 Product Category: Dairy, Ice Cream, Fruits & Vegetables, Edible Oil
Mother Dairy is among the very popular dairy products brand in India. This government-owned subsidiary was formed in 1974 with the corporate office located in Noida, Uttar Pradesh. Mother Dairy is a subsidiary of the National Dairy Development Board (NDDB), a statutory body formed by an Act of the Parliament of India under the Ministry of Fisheries, Animal Husbandry and Dairying, Government of India. The brand mainly sources a significant part of its liquid milk from dairy co-operatives and village-level farmer-centric organizations to ensure the milk and milk products are of high quality, reliable and safe for consumption.
The Company manufactures, markets, and sells milk and milk products including cultured products, ice creams, paneer, butter, ghee, curd (dahi), lassi, chach, probiotic milk, flavored milk, etc., under the Mother Dairy brand. The Company also has a diversified portfolio with products like bread, pulses, edible oils, fruits and vegetables, and frozen vegetables as well as processed foods like fruit juices, milkshakes, fruit yogurt, jams, etc.
Mother Dairy company also operates other food business brands, namely Safal and Dhara. Safal is into the Fruits, Fruit Pulp & Concentrate, Frozen Fruits and Vegetables business in India, while Dhara is into the edible oils segment that is branded as Dhara cooking oil.
16. NESTLÉ INDIA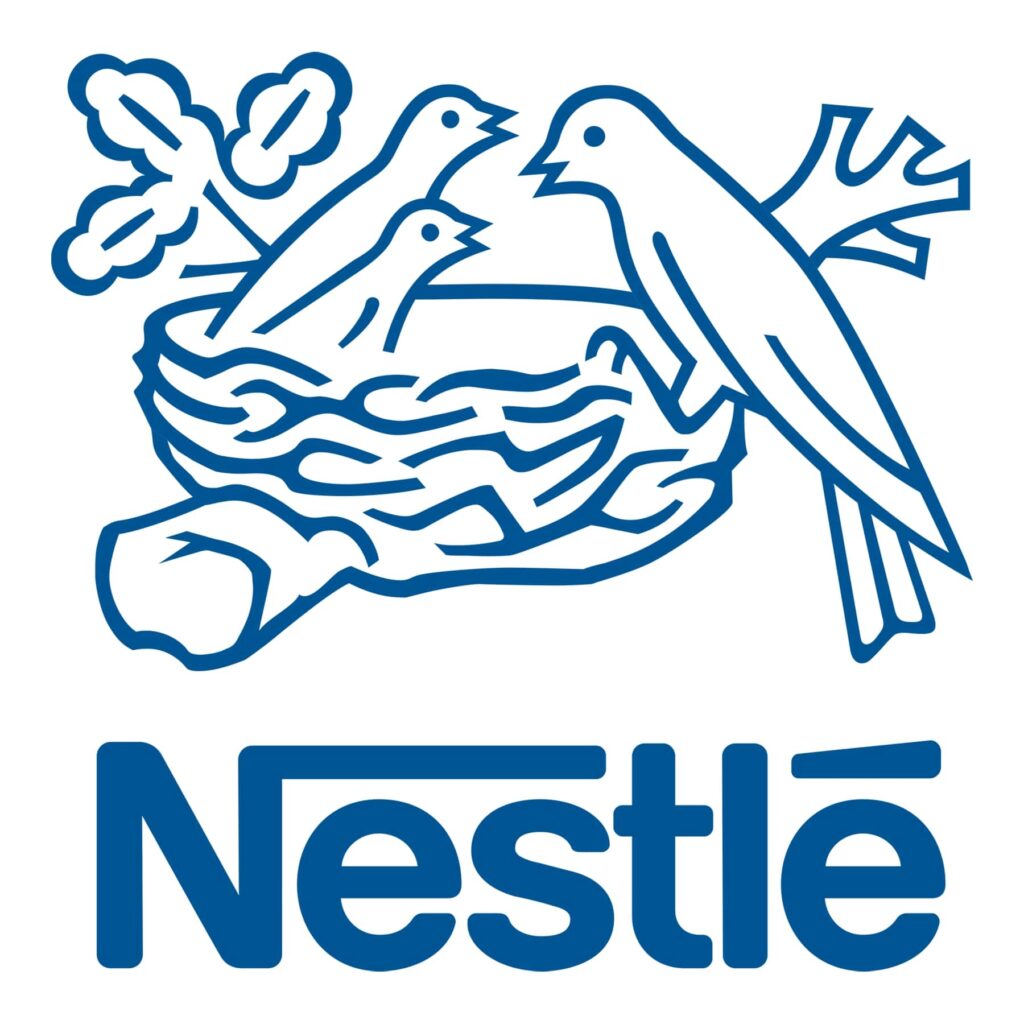 Product Category: Dairy, Beverage, Food
NESTLÉ was launched in India in 1961 with its first factory in Moga, Punjab to develop the milk economy. Presently, it has four offices and around eight manufacturing facilities across India. NESTLÉ has been a partner in India's growth for over nine decades now and has built a very special relationship of trust and commitment with the people of India.
NESTLÉ India manufactures a range of products that are of truly international quality and under internationally famous brand names, such as NESCAFÉ, MAGGI, MILKY BAR, KIT KAT, BAR-ONE, MILKMAID, and NESTEA. In recent years, the Company has also introduced products of daily consumption and use, such as NESTLÉ Milk, NESTLÉ SLIM Milk, NESTLÉ Dahi, and NESTLÉ Jeera Raita.
The company's activities in India have facilitated direct and indirect employment and provided a livelihood to about one million people, including farmers, and suppliers of packaging materials, services, and other goods.
17. PARLE AGRO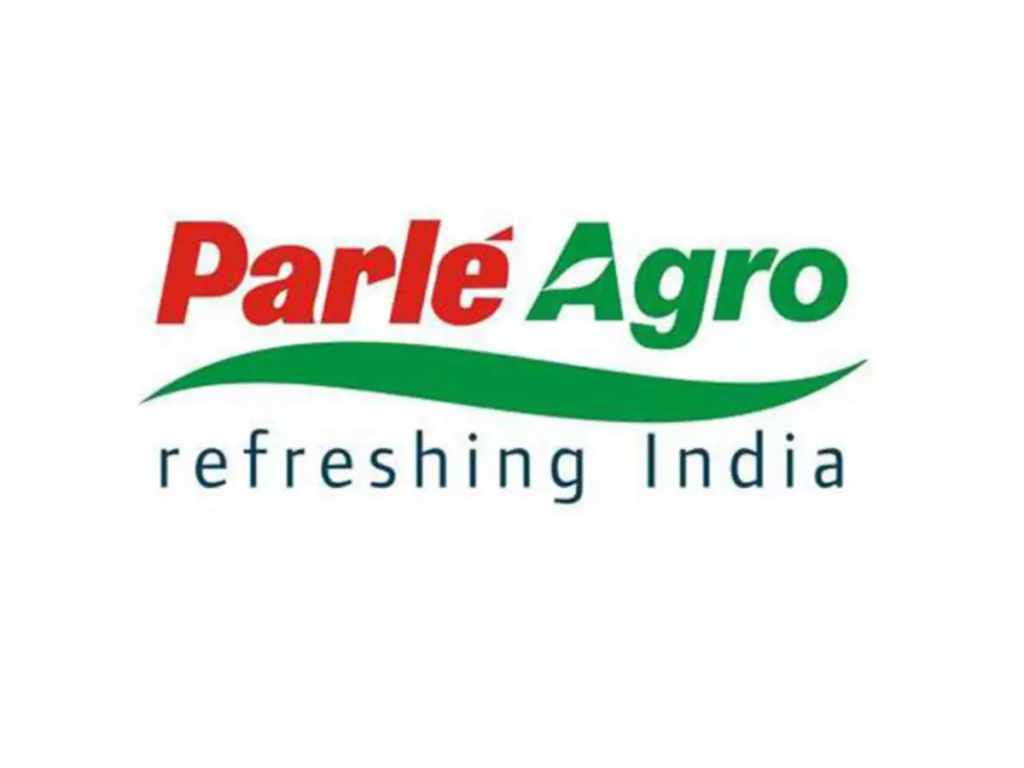 Product Category: Beverage
Parle Agro is the largest food and beverage company in India. The company was started in 1959 as Baroda Bottling Company with business operations in carbonated beverages. The original Parle company was started in the year 1929 and was owned by the Chauhan family.
Parle became popular with the launch of its product brands, such as Frooti, Parle-G biscuits, Appy, Appy Fizz, BFizz, SMOODH, Bailley, Bailley Soda, Dhishoom, Frio, etc. Parle Agro today, is known as much for their diversification into the foods sector as for its leadership in the beverages sector. Parle operates under four business verticals, which are Beverages (fruit drinks, nectars, sparkling drinks, and carbonated soft drinks), Packaged Drinking Water, Foods, and pet preforms. Each of these verticals operates as an independent entity.
Parle has grown its infrastructure to 84 manufacturing facilities, both in India and overseas. The company has developed a widespread network of over 5,000 distributors that cater to more than 6,00,000 retail outlets in the country and has a strong presence in at least 50 countries.
18. SUNFEAST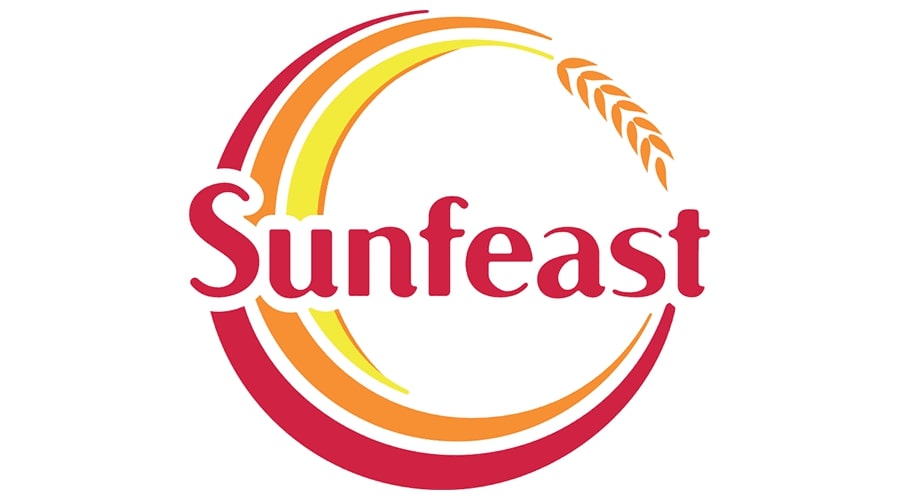 Product Category: Biscuits
Sunfeast is a popular Biscuits and Pie Cakes brand that was launched in India in 2003 by ITC. ITC's world-class FMCG brands include Aashirvaad, Sunfeast, Yippee!, Bingo!, B Natural, ITC Master Chef, Fabelle, Sunbean, Fiama, Engage, Vivel, Savlon, Classmate, Papercraft, Mangaldeep, Aim, and others.
Sunfeast offers a range of wholesome biscuits and cakes, such as Sunfeast Farmlite Nuts Digestive, Sunfeast Farmlite Veda Digestive, Sunfeast Veda Maries Lite, Sunfeast Dark Fantasy Desserts, Sunfeast Dark Fantasy Choco Nut Fills, Sunfeast Dark Fantasy Choco Chip, Sunfeast Bounce Double Creme, Sunfeast Dark Fantasy Yumfills, Sunfeast Caker, Sunfeast Caker Trinity, Sunfeast Caker Swiss Roll, and more.
Sunfeast Biscuits are also available in different brands like Marie, Nice, Glucose, Farmlite, Dark Fantasy, Bounce, Mom's Magic, etc.
19. VADILAL INDUSTRIES LIMITED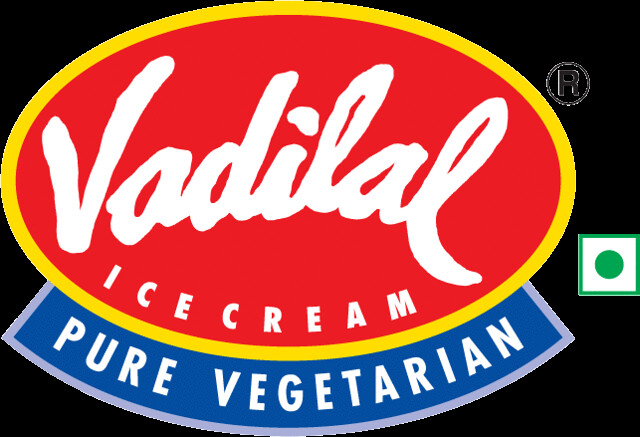 Product Category: Ice Cream, Flavoured Milk, Snacks
Vadilal is a well-known brand in India for its vegetarian ice cream and flavored milk. The Company, however, did not start making ice creams when it started the business. Vadilal used to sell sodas using a hand-cranked machine at a soda fountain in 1907, and later, started a small retail outlet. It was in 1926 when the company's founder Vadilal Gandhi imported ice-cream-making machines and entered the ice cream business.
The Company's founder used to make ice cream by the traditional Kothi method, i.e., using a hand-operated machine to churn milk with other ingredients, ice, and salt. Home delivery was also offered back then, with ice creams packed in thermocol boxes. Their flagship Cassata Ice Cream was introduced in the 1950s.
Today, one can find a variety of ice creams, flavored milk and snacks, and desserts that are offered by Vadilal in India. Vadilal also has a retail presence through its chain of Happinnezz ice-cream parlors, which is run through a franchisee model. All their products are vegetarian and do not use eggs.
20. VENKY'S (INDIA) LIMITED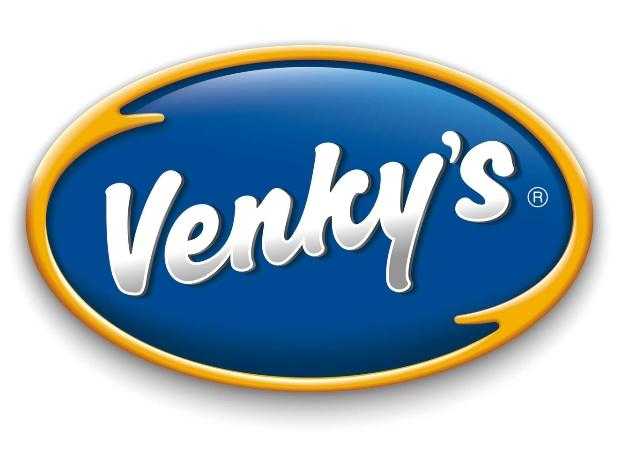 Product Category: Processed Chicken
Venky's is a popular brand for processed chicken in India. The Company is part of the VH Group, established in 1971 with a corporate office located in Pune. The Company diversified its business operations that include categories like processed food, healthcare products, human and animal pharmaceutical, and animal vaccines.
Their business activities and products are SPF eggs, chicken and eggs processing, broiler and layer breeding, genetic research and Poultry diseases diagnostic, Poultry vaccines and feed supplements, vaccine production, bio-security products, Poultry feed & equipment, nutritional health products, soya bean extract and many more.
Venky's offers a wide range of Processed Chicken including Chicken Frank, Chicken Lollipop, Chicken Meat Balls, Murg Masala, Chicken Pepper Salami, Chicken Pepper Salami Slices (Red & Yellow Pepper), etc. The company also launched its first fast food restaurant in Pune called Venky's Xprs which specializes in processed chicken.
Wrapping Up
The food processing companies in India provide consumers with large selections of edible items that are suitable for any occasion and for everyone.