Top 20
Top 20 Television (TV) Brands in India: Which You Can Buy
The top TV brands in India manufacture and sell television sets that vary in features and functionality. Since the introduction of TV sets to consumers after World War II, we have seen a huge development in their making and, of course, their functionality and ease of use as well. Television is one of those inventions that has had a significant effect on individuals and society as a whole.
From Black & White CRT Screens to Today's Smart IP TVs in India
In India, televisions were brought to households during the 1960s, and by the 1970s, people who could afford the product had them in their homes. At that time, there were CRT (cathode ray tube) TVs with black and white display screen. Then came coloured CRT TVs in the Indian market. Earlier, the TVs used to be connected to an aluminium antenna (hung outside the house) via a cable that enabled the transmission of broadcast services. Many of you will also remember the times when one had to physically adjust the antenna to receive signal (frequency) properly (which was very annoying). These days, most of us do a similar thing for acquiring internet connectivity (Wi-Fi and 3G/4G/LTE mobile data) frequency.
During those days and until the 90s, purchasing a television set in India was quite uncommon, since only a few could have them. However, the beginning of the 21st century changed a lot of things. CRT TVs were replaced with flat panel LCD, LED, OLED, and today's new generation Smart TVs or IP (Internet Protocol) TVs that let you watch your favourite shows via the internet on subscription-based OTT (over-the-top) platforms such as Netflix, Amazon Prime, JioCinema, Hulu, Disney+ Hotstar, Voot, and more. Today, we are offered a vast range of television sets, and the companies that manufacture and market the product are also overwhelmingly many.
Also, read these articles:
"Top 20 Watch Brands in India" [link to article]
"Top 20 Mineral Water Brands in India" [link to article]
"Top 20 E-Commerce Companies in India" [link to article]
Let us now take a look at some of the most popular TV brands in India.
List of 20 Best-Selling TV Manufacturing Companies in India
The below-given list (sorted in alphabetical order) includes names of twenty best-selling TV brands across India.
1. BPL TV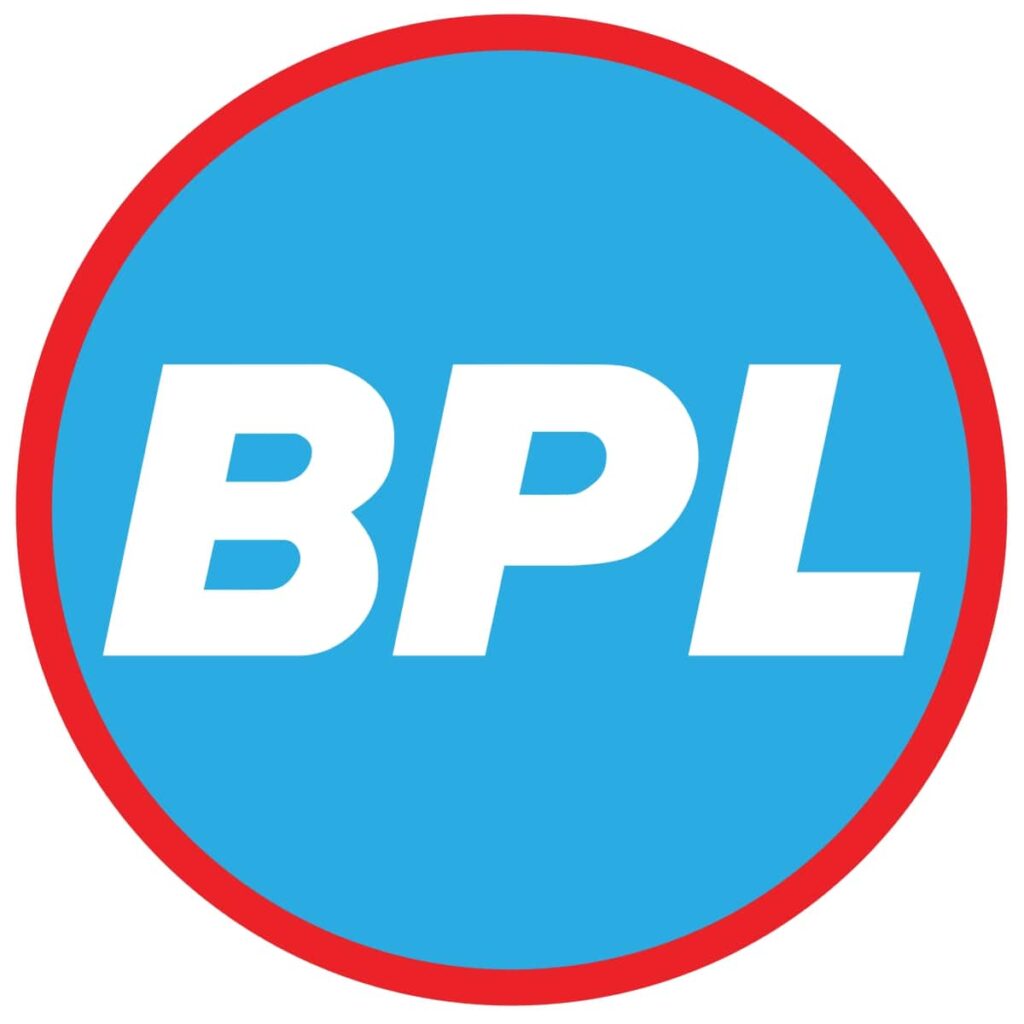 BPL Limited is an Indian company headquartered in Bengaluru. It manufactures world-class products for Indian homes, healthcare providers and institutions. The brand still exists today and continues to offer its quality products to Indian households, despite the tough competition with international brands like Samsung and LG, both of South Korean origin.
In the 1990s, coloured televisions manufactured by BPL were on par with world-leading brands and came at a price that was within reach of the common individuals. It also makes smart LED TVs that come in different sizes (from 32 inches and onwards) and offers plenty of features. Over the years, the brand has earned the trust of millions of loyal customers across India, who fondly recall their first BPL TV sets, which many still use even today.
In addition to making TVs, BPL also manufactures other consumer electronics and home appliances such as Audio Equipment, Medical Equipment, Alkaline batteries, refrigerators, Microwave ovens, Washing machines, and more.
2. Haier TV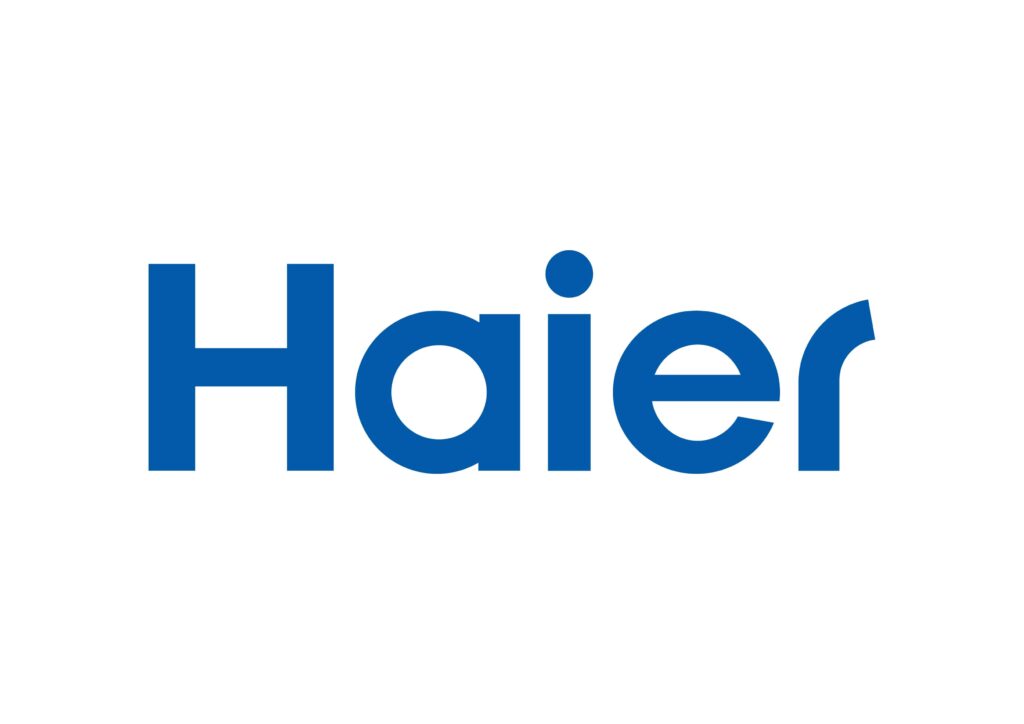 Haier is a popular China-based consumer electronics and home appliances company and has a presence in India as well. While its primary products are Washing Machines, Air Conditioners and Refrigerators, the company entered the television segment with a wide range of product offerings.
It offers Smart TVs, 4K HD TVs, Ultra HD TVs, 4K Google Android TVs, OLED Android Smart LED TVs, and LED TVs etc.
Haier has spread all over Asia, Africa, Europe, North America and the Middle East. The company also owns several brands like Aqua, Fischer Parker, GEA, and Candy.
3. LG TV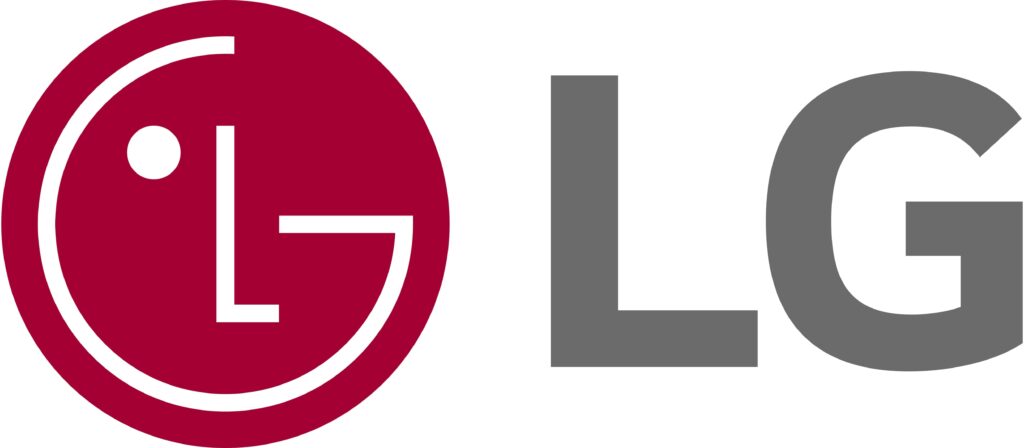 LG Electronics is a South Korean electronics company and its main products in India are television, refrigerators and washing machines. The company is one of the largest manufacturers of LCD TVs in the world including India.
With their sleek, clean styling and design, LG TVs have become the focal point of many households in India. Also, their patented technologies and innovative features allow the brand's offerings in LED and OLED (supersedes LED screens) televisions to deliver unbeatable detail, colour and contrast. LG televisions offer high-resolution picture quality with infinite detail.
4. Micromax TV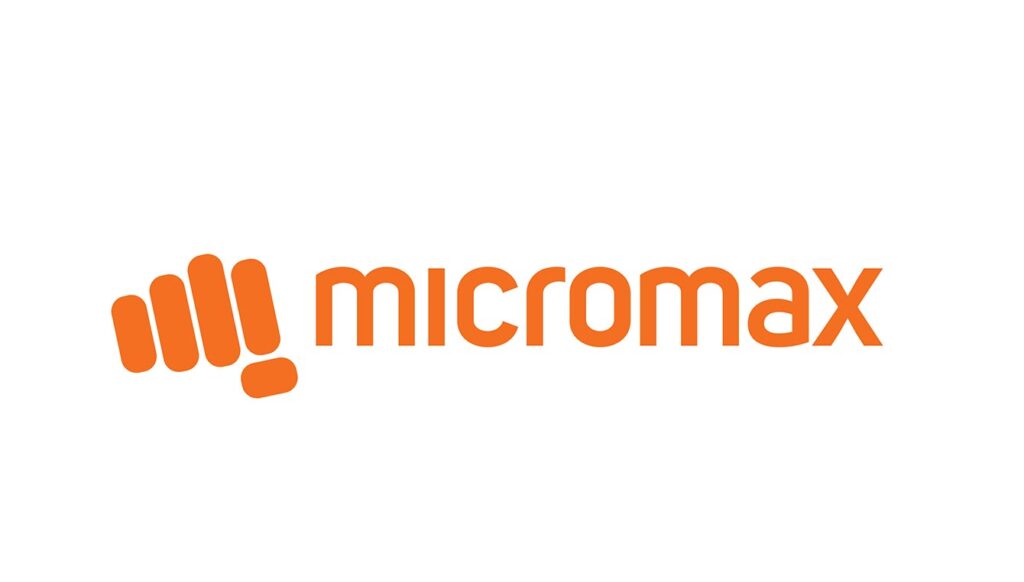 Micromax TV as a brand has started gaining popularity among consumers across India. The India-based consumer electronics and home appliances company, Micromax Informatics is well-known for its mobile phones, and now its television products are making their way into the market.
Micromax Informatics entered the Mobile handset business and became one of the top Indian smartphone manufacturing companies. Today, Micromax is in competition with several Chinese mobile companies and also entered the tablet, computer and LED television markets.
In the television segment, the company makes HD TVs (High Definition resolution standard), Full HD LED TVs and Smart TVs that come in sizes 24 inches, 32 inches and 43 inches, respectively.
5. Mitashi TV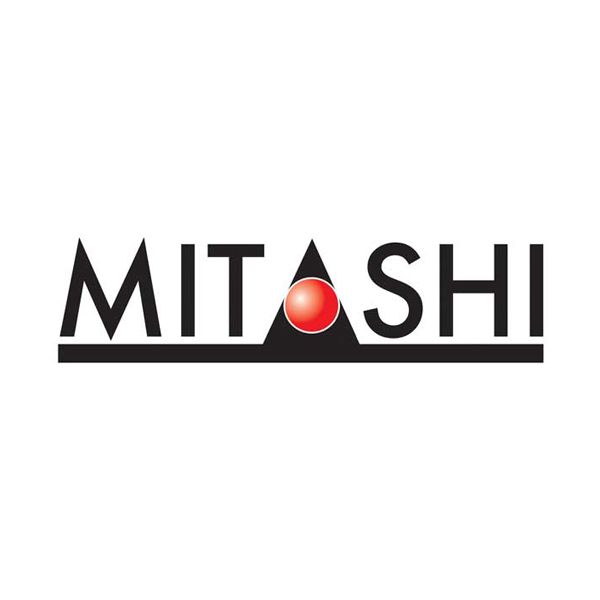 India-based Mitashi started its business as a video game distributor back in the 1990s and became India's most premium-value home-grown consumer brand. Over the years, the company expanded its business and started manufacturing and marketing its products, including Air Conditioners, Washing Machines, Refrigerators, Microwave Ovens, Televisions and other consumer electronics.
In 2014, it introduced Flat Panel TVs. In early August 2017, Mitashi had a grand launch of its 55-inch 4k Curved LED TV, the latest addition to its very successful television range.
6. OnePlus TV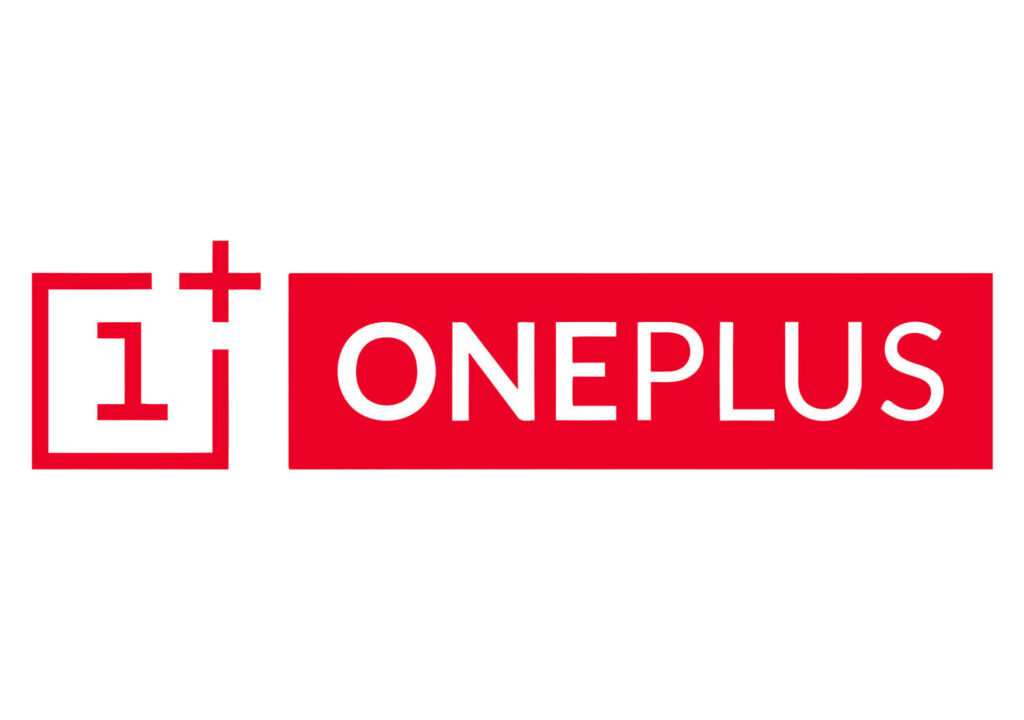 OnePlus TV brand is making its name among the fastest-growing affordable smart TV brands in India. The OnePlus TV Y1, Y1S, Y1S Pro, and Y1S Edge have been the top-selling products in the television segment.
OnePlus launched its smart TV range as a result of an increment in both its user community and consumer demand in 2019. Its OnePlus TV Q1 series was the company's debut smart TV which was launched as its high-end premium range. After its successful launch, the company went ahead to expand its smart TV segment by launching the affordable OnePlus TV U Series and the accessible range of the OnePlus TV Y Series.
7. Onida TV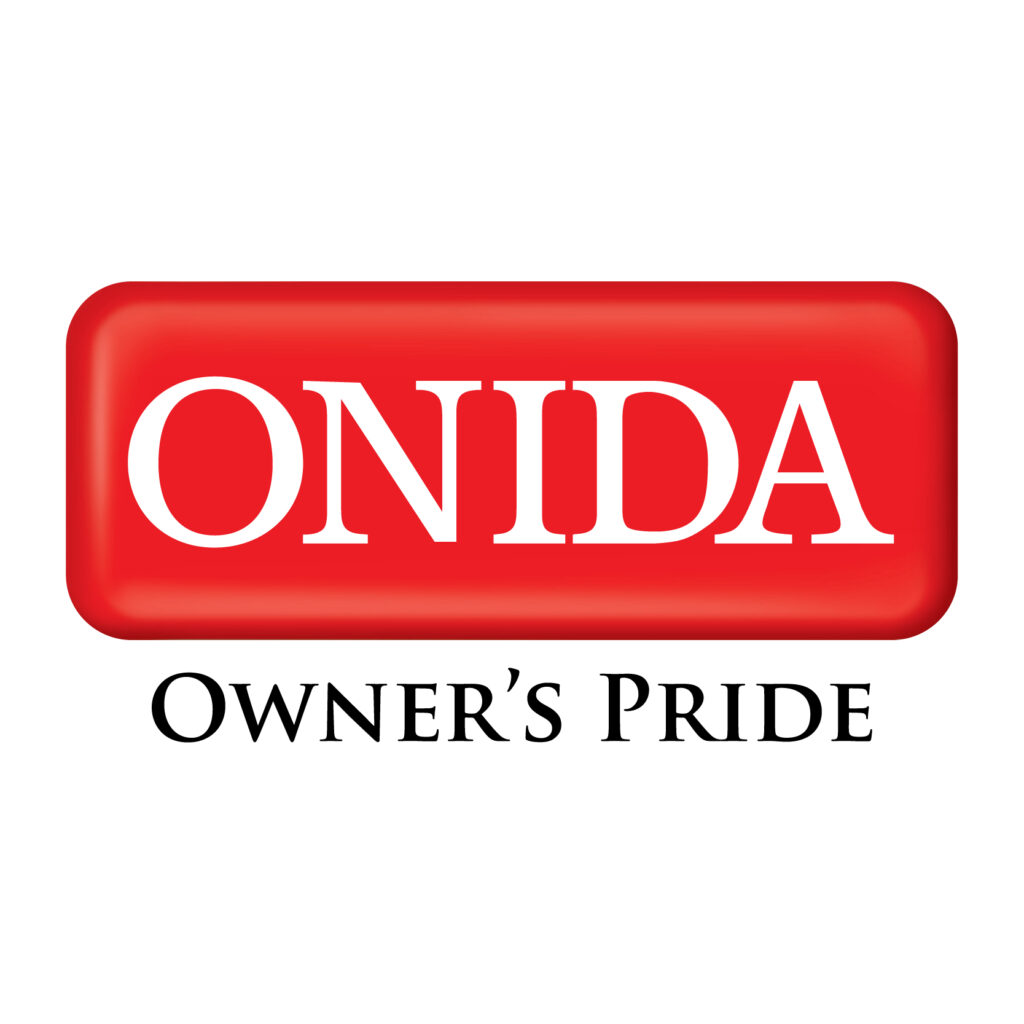 For an Indian consumer, as soon as one hears the name "Onida", it immediately brings the picture of the brand's iconic TV advertisement, in which a green bald man with two horns on his head and a pointed tail is seen with the TV set. The Onida TV brand was in great popularity in India during the late 1980s and 90s era for its coloured CRT TVs. Onida Electronics (formerly Mirc Electronics Ltd) is an India-based consumer electronics and home appliances manufacturing company with its headquarters located in Mumbai.
Although the company today, may have faded as other companies have entered the Indian market, it still continues to offer its products to consumers. The company line of TV products is offered in resolution standards like HD Ready, Full HD, and 4K UHD (Ultra HD), respectively. Their range of 4K UHD Smart LED Fire TV also works with Alexa Voice and Vidaa Voice devices.
Presently, the Onida television brand offers a wide range of consumer products such as Plasma TVs, LCD TV, LED TV, Smart TVs, LED Lights, DVD Home Theatre Systems, Air Conditioners Microwave Ovens, Refrigerators, Washing Machines, and more.
8. Panasonic TV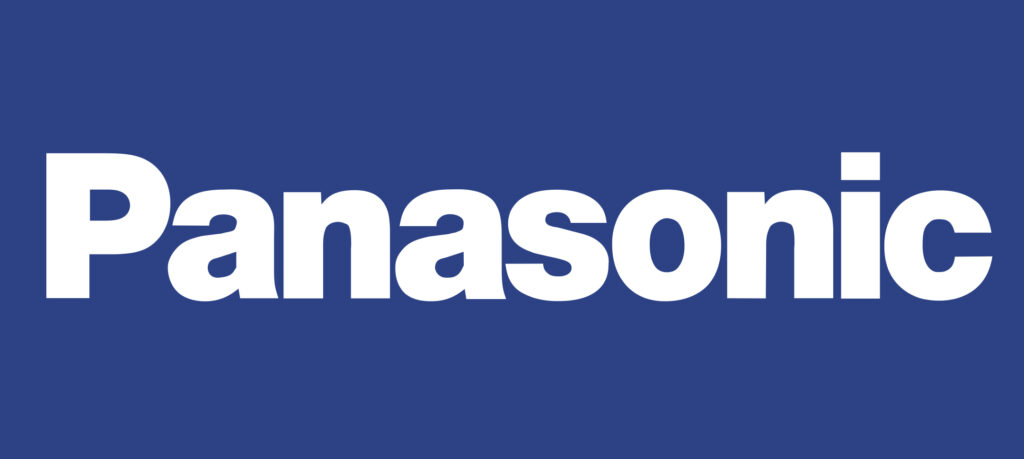 Panasonic is a Japan-based consumer electronics brand and one of the largest television manufacturers in the world. The company, Panasonic Corporation also makes home appliances products like Microwave Ovens, Lighting, etc., and has released a series of Android Smartphones in India.
Panasonic reintroduced the Sanyo brand of television in India and launched its range of Smart TVs on Amazon and LED televisions exclusively on the Flipkart online store.
It's regional headquarter in India, Panasonic India Pvt Ltd makes Washing Machines, Refrigerators, Electric Rice Cookers, Electric Irons, Mixer-grinders/Blenders and other home appliances for the Indian market.
9. Philips TV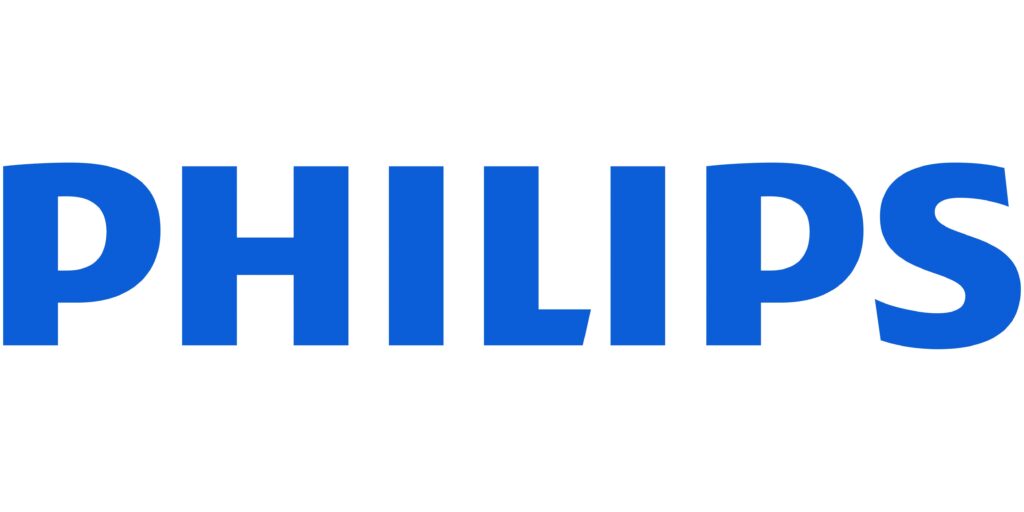 Philips is a popular Dutch multinational conglomerate company and one of the largest manufacturers of consumer electronics in the world. Philips Electrical began operations in 1930 and started manufacturing Radios, Light Bulbs, Headphones, Speakers, Philips Beard Trimmer, Televisions, etc.
Philips offers a range of television products, such as OLED TVs, 4K Ultra HD TVs, Android TVs/Smart TVs, and Ambilight TVs.
The brand Philips has had a significant presence in the Indian market for its high-quality consumer products.
10. Samsung TV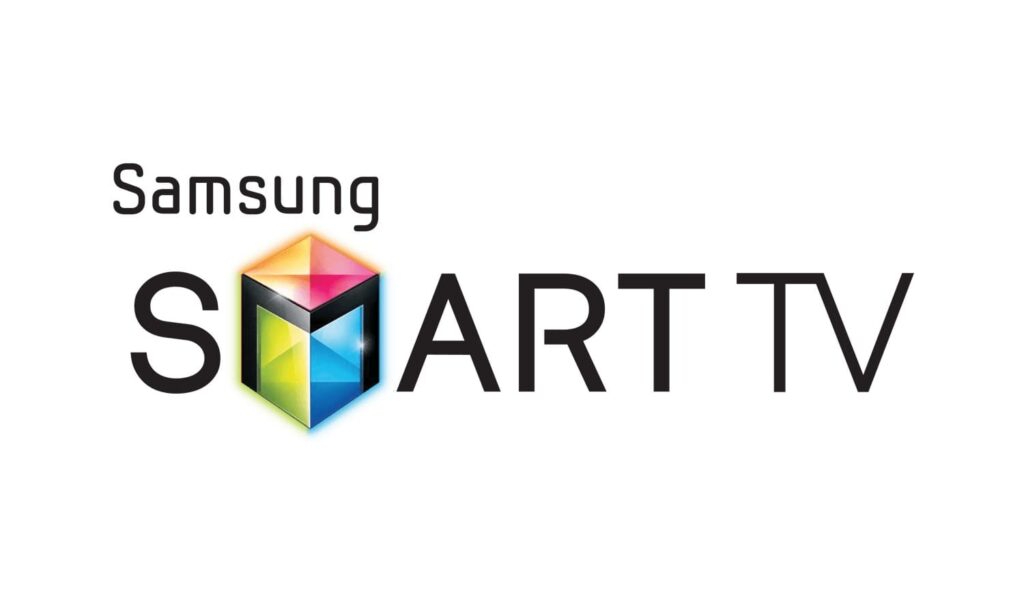 Samsung Electronics is among the largest manufacturers of consumer electronics in the world and also one of the biggest manufacturers of smartphones, laptop computers, televisions, memory chips and semiconductors, etc.
Like, many, Samsung is the most trusted brand in India, which also came up in the world as one of the largest smartphone manufacturers and offers lower-priced handsets in the Indian market.
In the television segment, Samsung offers a number of options for buyers in different price ranges, screen sizes, types, specifications, etc. One can choose from a range of HD Ready LED TVs, Full HD TVs, OLED TVs, Android TVs, and others.
11. Sansui TV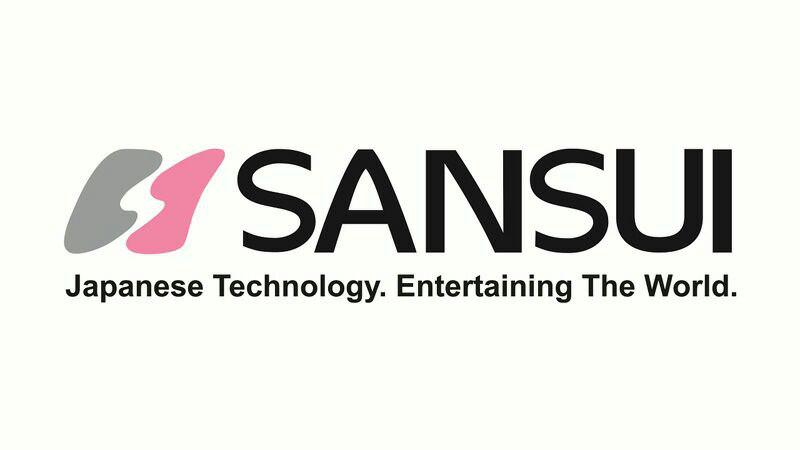 Sansui Electric is a popular Japanese brand and a part of Grande Holdings, which also owns the popular Japanese brand Akai. The company's LED technology is the latest innovation that claims to consume fewer amounts of electrical energy.
Sansui TVs in India are offered in categories of Ultra HD, Full HD Smart TV, LED TV, OLED TV, and Android TV. These are further available in different specifications, including size and features.
12. Sharp TV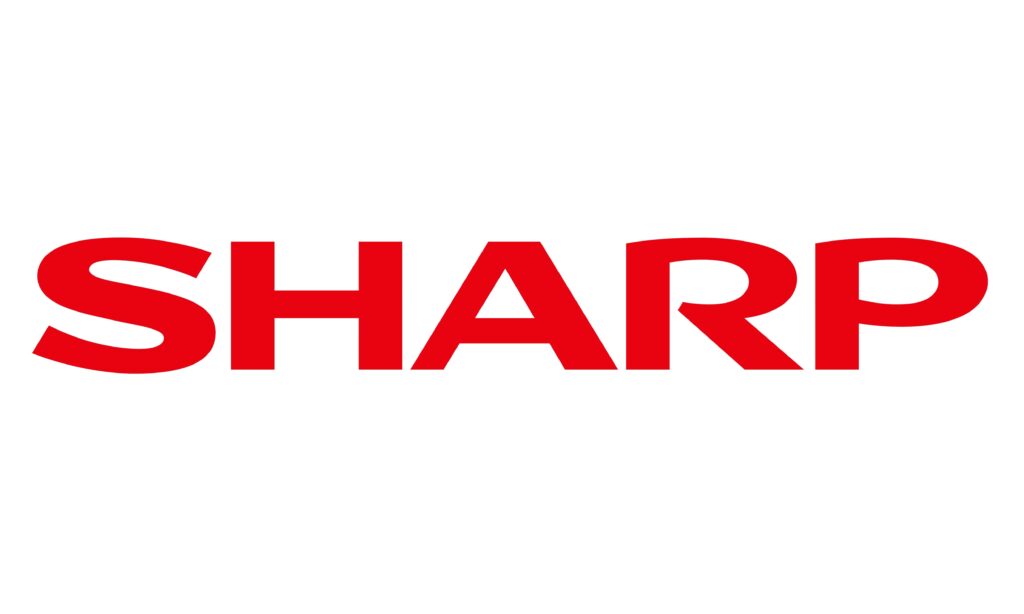 Sharp is another well-known TV brand in India. Sharp is a Japan-based consumer electronics company and it also has its India division operated by Sharp India Limited company. The company presently manufactures LED TVs and Air Conditioners.
The brand Sharp was popular in India in the 1980s and 1990s era. Its television, radio, and calculator products were hugely bought by consumers.
The consumer products offered by the brand Sharp are of high quality and designed to be comfortable in use.
13. Sony TV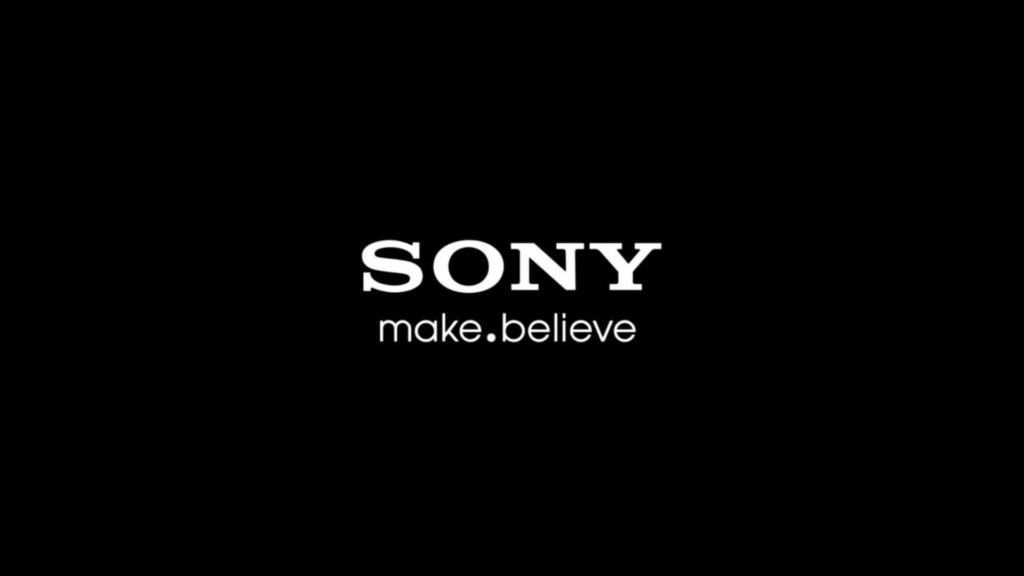 Sony is a Japanese corporation engaged in diversified businesses like consumer electronics, video games and entertainment. The company, Sony Corporation is one of the largest television manufacturers in the world. The company group consists of Sony Mobile, Sony Music and Sony Pictures.
Sony's range of popular Full HD and Bravia 4K Ultra HD TVs enhances contrast, colour and clarity to the highest level. Clarity improves with intelligent upscaling and noise reduction, colours are individually enhanced and the dynamic range of contrast is optimised frame by frame.
14. TCL TV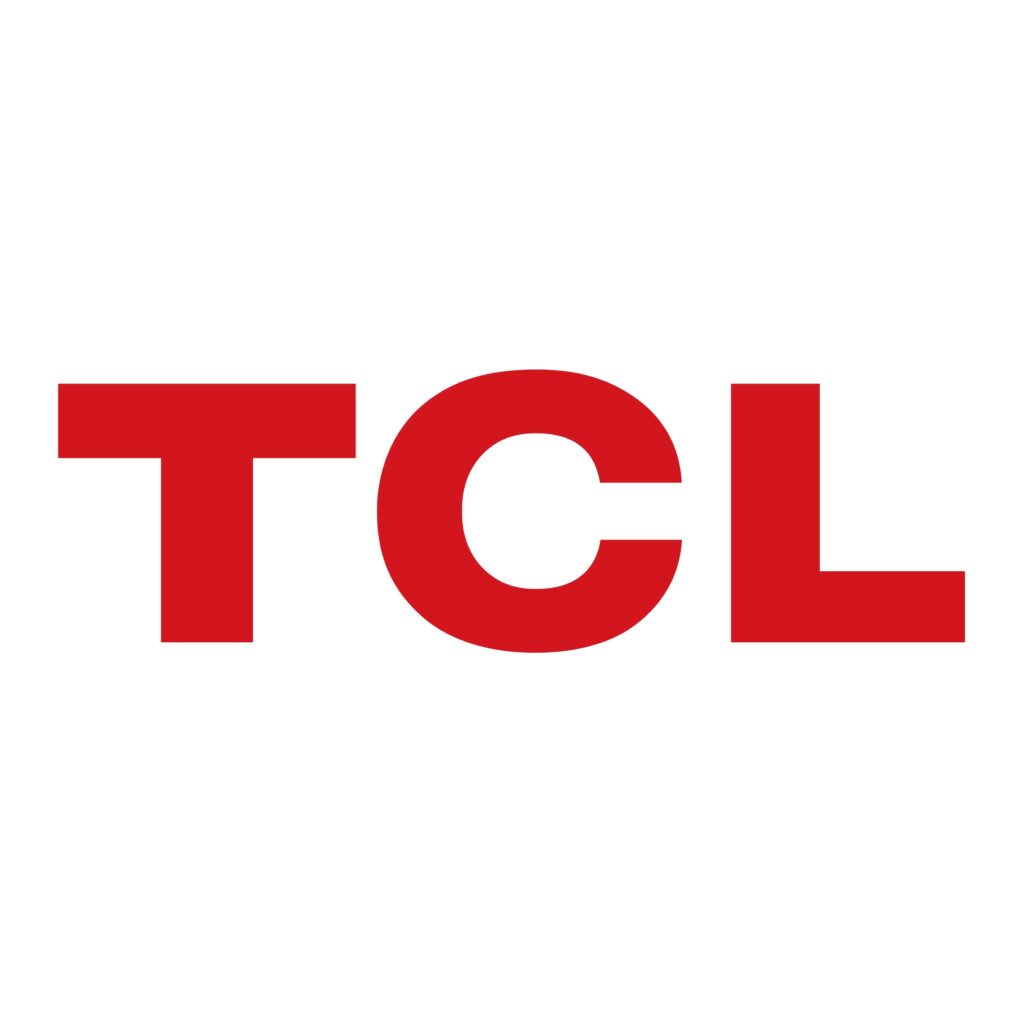 TCL is a China-based consumer electronics and home appliances manufacturing company having a major presence in the Indian market. TCL introduced its range of television sets and DVD Players in 2003 through a joint venture with France-based Thomson SA company. The company also began producing LCD TV modules for the South Korean consumer electronics company Samsung Electronics.
Their range of TV products in India includes Mini-LED 4K TV, QLED 4K TV, UHD 4K TV, Full HD TV, Mini-LED TV, Gaming TV, and Google TV.
In 2004, TCL acquired the Thomson TV brand. TCL completed the infrastructure of its next-generation LCD panel for its subsidiary CSOT (China Star Optoelectronics Technology) and introduced the world's first 3D Internet TV. TCL became one of the largest TV exporters in the domestic market.
15. Thomson TV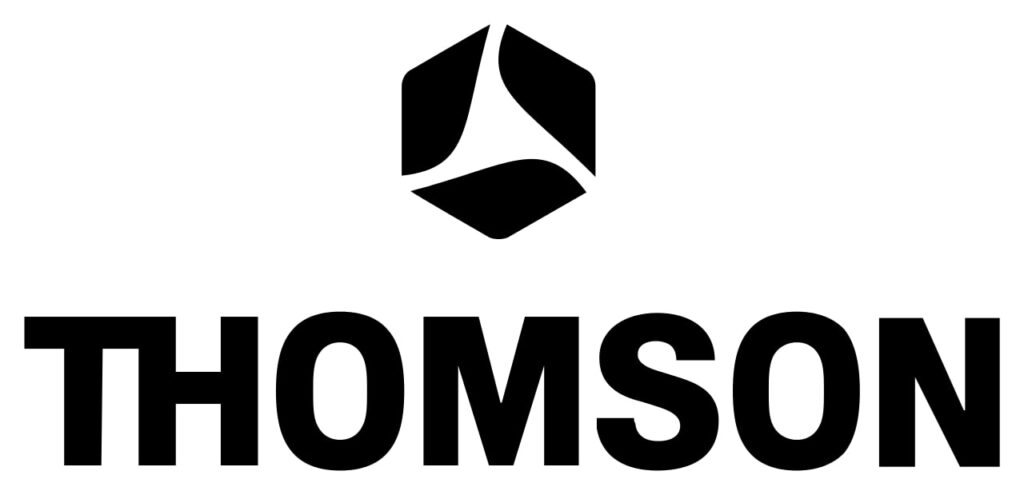 Thomson is a France-based brand marketed in India by Super Plastronics Pvt. Ltd. The French television manufacturer now operates its business under a new name, Technicolor SA. Super Plastronics Ltd itself is a key OEM (Original Equipment Manufacturer) in the TV segment in India and markets other brands including Kodak TVs as well.
The company offers a range of Android TV, 4K Android TV, 4K Android LED TV, 4K Smart Android TV, LED HD Ready TV, LED Ultra-HD (4K) TV, LED Full HD TV, and more.
Thomson LED Smart TV B9 Pro 32-inch, Thomson 43-inch 4K Smart TV and Thomson LED Smart TV B9 Pro 40-inch are the popular TVs to buy in India.
16. Toshiba TV

Toshiba Corporation is a Tokyo-based multinational conglomerate. It is one of the leading global manufacturers of semiconductors and personal computers. The foundation of Toshiba television sets over the last six decades has made a significant evolution in innovation that meets customer needs. The company also has the ability to translate its innovations into customer-desired offerings through cutting-edge technologies.
The company introduced its first colour TV in the year 1972. In the television segment, Toshiba offers a wide range of LCD TVs and Quantum Dot TVs. Ultra HD TVs. Smart TVs, and other variants with many features built into the products.
With Toshiba Televisions, the ingenuity of each television design can be immediately felt and experienced. The televisions are built to harmonize with the surrounding environment, offering minimalist and ultra-sleek finishes as well as user-friendly designs.
17. Videocon TV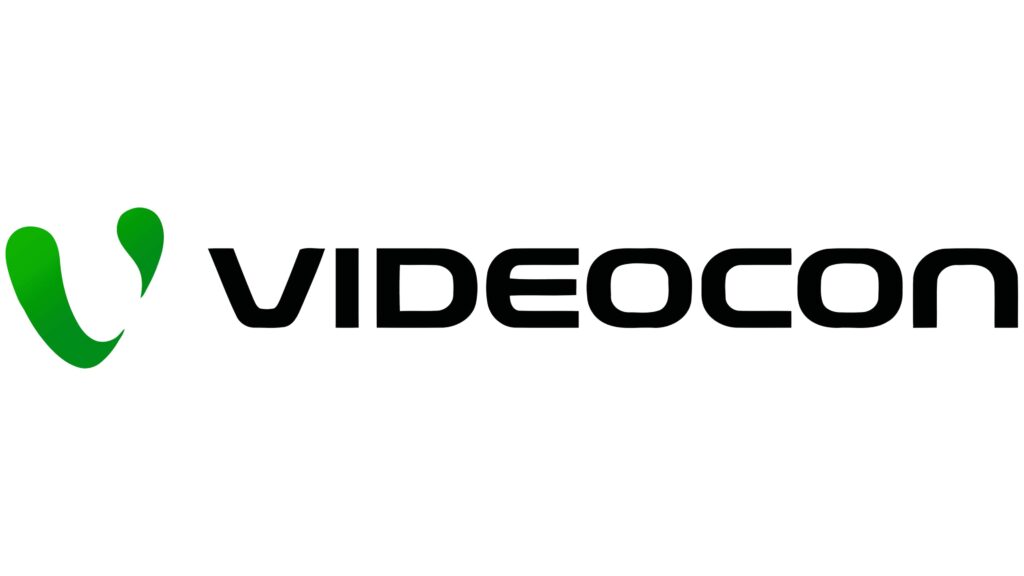 Once, Videocon used to be one of the largest consumer electronics and home appliances manufacturers in India. Having its headquarters in Mumbai, the company produced and marketed products like colour televisions, washing machines, air conditioners, refrigerators, microwave ovens and many other home appliances, through a multi-brand strategy with the largest sales and service network in India.
The company was a popular brand in households for their colour TVs. These days, the company has also started making and selling DTH (direct-to-home) satellite dish TVs.
Presently, Videocon offers a wide variety of television products which consist of the newest technology. Videocon TVs are available in popular types like Curve TV, Liquid Luminous TV, 4K Ultra-HD TV, DDB LED TV, Windows Powered TV, Smart TV, and LED TVs.
18. VU TV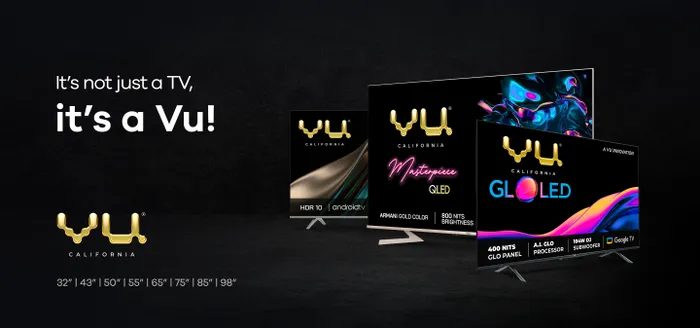 This Indian TV brand has been providing good technology at a very decent price for the past few years now. Among the budget brands from India, they have been the only ones that have tried to get premium technologies like HDR, and Wide Colour Gamut at better prices.
Their picture quality is good when compared to most established budget brands in the market. They should not be compared with Sony, Samsung, LG or Panasonic as their price points are very different. But still, they have got UHD models with HDR or Wide Colour Gamut.
They have their own PixelightHDR standard and also have models with a wide colour gamut. But the models with those are few in number. They also have Harman Kardon speakers in some of their models. They do a good job of catching up with premium brands which you do not find in other budget brands. Their smart TVs come with Opera OS or Android OS pre-installed along with several built-in apps, particularly video-on-demand OTT platforms. VU can be a good choice to get a taste of newer technologies.
19. Weston TV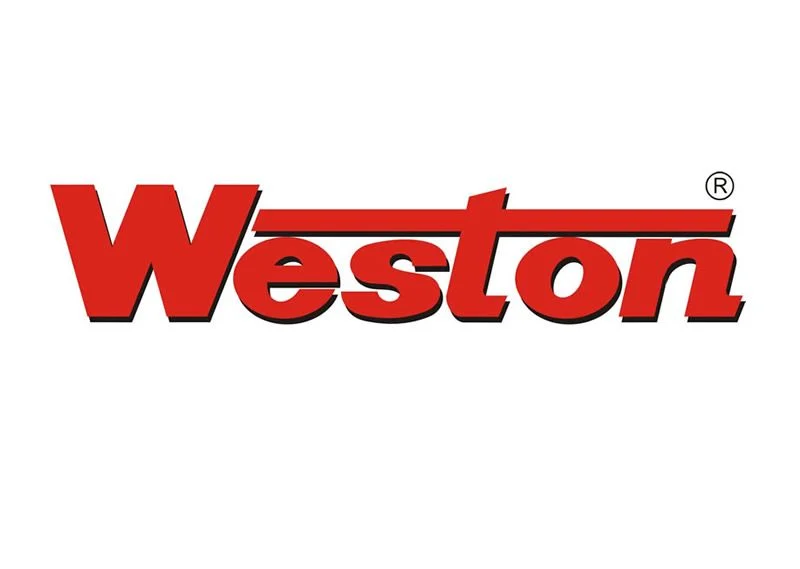 Since its inception in the late 1970s, Weston has been the one-stop brand for affordable and high-quality electronic appliances that suit the needs of dynamic customers around the world. It was the first company to introduce colour television sets in India.
Beginning with the technology of the time, Weston used to build CRT TVs, which we no longer see in the market. Weston was one of the largest-selling brands for CRT TVs in India from the 1980s until the 2000s. However, the company hasn't disappeared and still exists today, though its popularity may have declined a little.
Weston offers a wide spectrum of the latest and unique LED TVs that are embedded with the latest design tool and aesthetics that brings unmatched viewing experience. Its products are marketed by Westway Electronics Pvt. Ltd., across India through a wide network of more than 200 distributors and more than 3,000 retailers.
20. Xiaomi Mi TV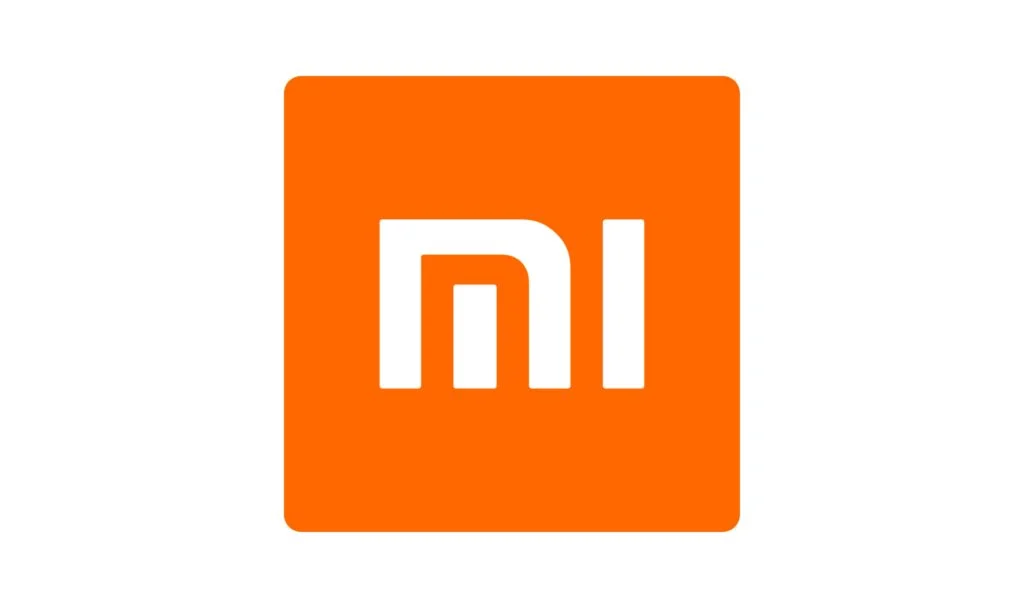 Xiaomi, a China-based company which doesn't really have a long history of selling televisions, occupies a major spot in the Indian smart TV market. Much like its smartphone business (Mi and Redmi series phones), the consumer electronics brand has managed to retain its leadership position since its inception.
Mi TV is one of the only Indian brands on this list and contributes a wide spectrum of televisions at a reasonable cost, and delivers features like built-in Chrome casts. Its Mi TV 4 series manages to stand out even at a CES that has been punctuated with eye-catching televisions available on the market. The company also makes Mi Set-Top Box.
At present, Xiaomi's product range includes Mi and Redmi series smartphones, Mi TVs and set-top boxes, Mi routers, and Mi Ecosystem products including smart home products, wearables and other accessories. With a presence in over 30 countries and regions, Xiaomi is expanding its footprint across the world to become a global brand.
Wrapping Up
As the popularity of television grows among consumers around the world, its influence on society has also seen a considerable increase.
There are many e-Commerce stores, e.g., Flipkart, Amazon India, Reliance Digital, etc., where you can buy your preferred brand of the TV set.