Top 20
Top 20 Solar Energy Companies in India: Reduce Your Energy Costs
The top solar energy companies in India produce sustainable forms of natural energy, so these could easily replace the limited energy that has been powering our livelihoods for several decades now. We are already seeing the use of solar energy (using solar panels) in residential, commercial and industrial applications across India.
The Need for Natural Sources of Energy
Solar energy is derived from the sun's rays (or radiation) that reach the Earth. This energy is converted into other forms of energy, such as heat and electricity. Thus, solar energy is the energy from the sun that is captured, stored and converted into electrical energy.
Advantages of Using Solar Energy:
It is a renewable and sustainable source of energy.
It provides an alternative source of heat and electricity.
It is not harmful to the environment.
It does not emit gases which could pollute the atmosphere.
It is a one-time investment.
It is low on maintenance costs.
It reduces electricity bills.
In this rapidly growing world of technology, the demand for sustainable energy, particularly in the form of electricity, has grown exponentially. Solar energy is the most abundantly available renewable source of energy on our planet. However, since there are limited resources to produce non-renewable energy, that is why here comes the need for renewable solar energy.
Therefore, to cater to this need, many public and private sector companies have started producing the means that are capable of providing solar energy in form of heat and electricity.
Also, read these articles:
"Top 20 Electrical Companies in India" [link to article]
"Top 20 IT Companies in India" [link to article]
"Top 20 Robotics Companies in India" [link to article]
Here, we're going to take a look at some of the most popular solar energy companies in India that are reshaping the nation with their renewable solar energy power.
List of 20 Popular Solar Energy-Producing Companies in India
The following list (sorted in alphabetical order) includes twenty well-known solar energy companies across India that manufacture consumer products as an alternative means to use heat and electricity from the Sun's natural energy.
1. Amplus Solar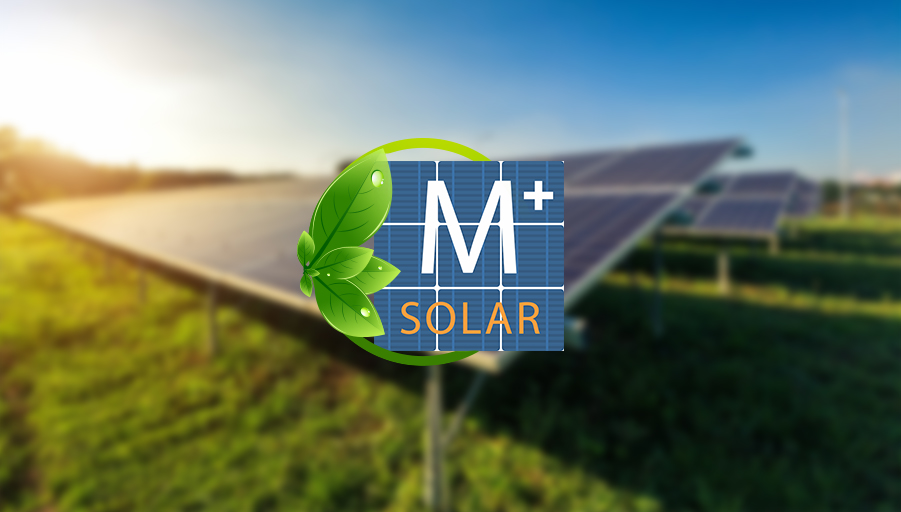 Amplus Solar, a member of PETRONAS Group, is Asia's leading distributed clean energy company, providing low-carbon solutions to Industrial and Commercial customers through both on-site solar projects (rooftop and ground-mounted) and off-site solar farms (open access solar plants). The company owns and manages a portfolio of over 1GWp of operational and under-construction distributed solar assets comprising more than 400 projects which are spread across 24 states in India.
Amplus Solar has diversified into new avenues such as Concentrated Solar Power technologies, Residential Solar, Battery Storage, EV charging infrastructure, Energy Efficiency and Electric Mobility to cater to evolving market and customer requirements. From carports and superstructures to energy efficiency and EV charging infrastructure, the company has implemented customised solutions across various projects.
The company is a member of PETRONAS (Petroliam Nasional Berhad) Group, Malaysia, and is headquartered in Gurugram, Haryana with regional offices located in Bengaluru, Dubai, and Singapore.
2. Bharat Heavy Electricals Limited (BHEL)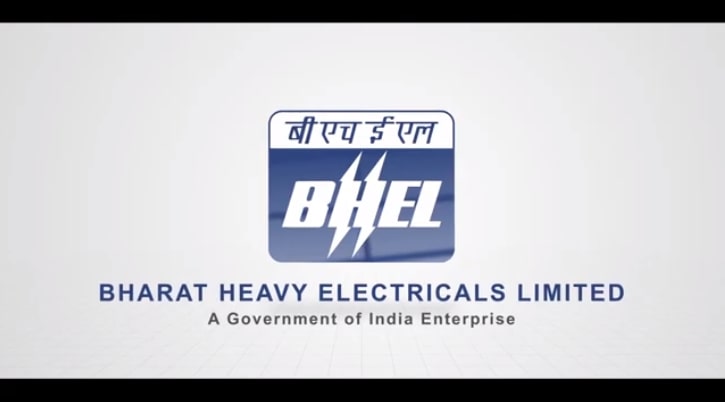 Bharat Heavy Electricals Limited (BHEL) is one of the largest engineering and manufacturing companies in India and operated under the Ministry of Heavy Industries, Government of India. The public sector company is engaged in the design, engineering, construction, testing, commissioning and servicing of a wide range of products and services with over 180 product offerings to meet the ever-growing needs of the core sectors of the economy. BHEL offers EPC (engineering procurement and construction) solutions for both off-grid and grid-interactive SPV plants at various locations in India, including the Lakshadweep islands.
In the renewable energy sector, BHEL has successfully installed and commissioned a 110 KWp stand-alone Solar Photovoltaic (SPV) power plant in the Sunderbans, West Bengal. It has also set up at Kayla Para, Sagar Islands, which is the second solar power plant to be commissioned by BHEL against a contract for five such plants placed on the company by the West Bengal Renewable Energy Development Agency (WBREDA).
The Kayla Para Solar Power Plant is equipped with 150 KWp Solar PV Panels, Battery Banks, Balance of Systems, and state-of-the-art Power Conditioning Units (PCUs) along with a Control Room for housing battery banks, PCUs and the Control Desk. The power generated by solar panels is stored in battery banks and distributed to households through an overhead transmission line.
3. EMMVEE Photovoltaic Power Private Limited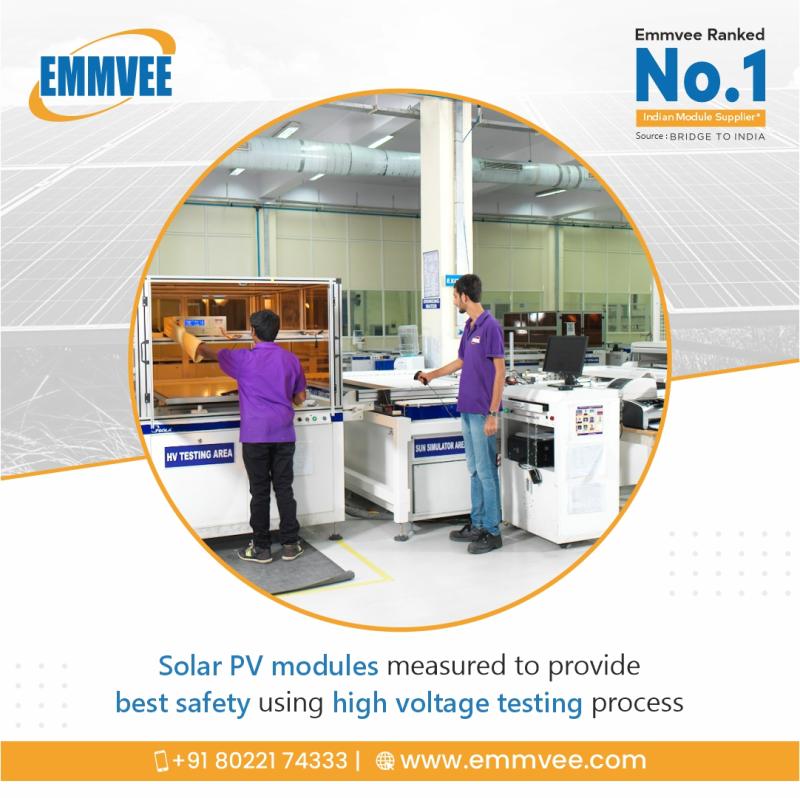 EMMVEE is a leading manufacturer of Solar Photovoltaics (PV) Modules, Solar Water Heating Systems and other Industrial Products using green energy. The company specialises in PV Modules and systems for On-grid and Off-grid applications. EMMVEE produces high-quality Photovoltaics Modules at its manufacturing unit situated in Bengaluru.
The company was started in 1992 and has grown to become one of the largest manufacturers of solar water heating systems across Asia. The company has installed and commissioned a 13 MW rooftop and over 140 MW in India. It also has solar PV projects with 14 MW capability in northern Germany.
4. GreenBrilliance Renewable Energy LLP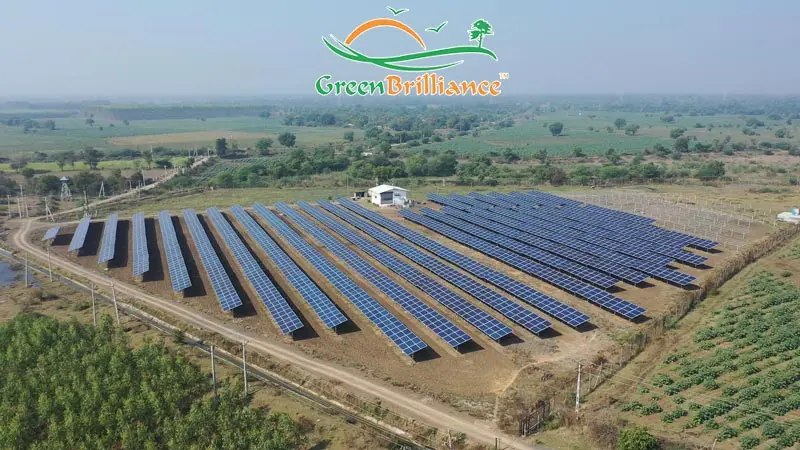 GreenBrilliance Renewable Energy LLP is a part of the Epoxy House Group of Industries, having more than 5 decades of experience in providing innovative solutions and services in the energy transmission and distribution sector. The company's head office and manufacturing unit are located in Vadodara, Gujarat.
As a solar energy services company, GreenBrilliance Renewable Energy is engaged in the manufacturing, distribution and installation of solar modules, generating solar power, and providing long-term solar power solutions, service and maintenance.
The company makes mono/multi crystalline solar photovoltaic (PV) modules which supply sustainable solar electric power to both on-grid and off-grid residential and commercial establishments.
5. HHV Solar Technologies Limited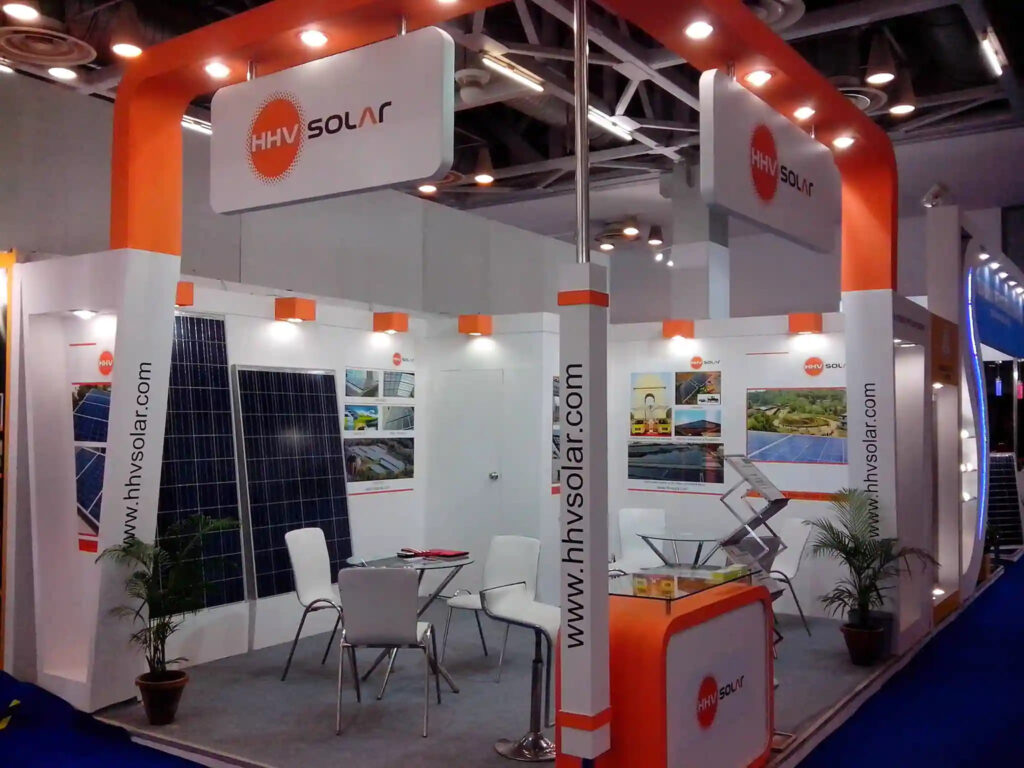 HHV Solar Technologies Limited (HHVST) is one of the leading solar module manufacturers in India and is a system provider for the international photovoltaic (PV) market. The company is based in Bengaluru, Karnataka.
The company manufactures solar energy equipment. It offers crystalline silicon photovoltaic solar modules and panels. Its product portfolio comprises high-quality and highly reliable solar PV modules in various capacities ranging from 20 Watts to 325 Watts. The company products suit different end-user applications, such as from small roof-top systems to commercial and industrial systems to MW-scale solar photovoltaic plants.
HHV Solar Technologies Ltd company is owned by SWELECT Energy Systems Limited, a leading solar technology solutions provider in India. SWELECT has over 30 years of field experience in the Power Electronics and Power Systems sectors.
6. Jain Irrigation Systems Limited (JISL)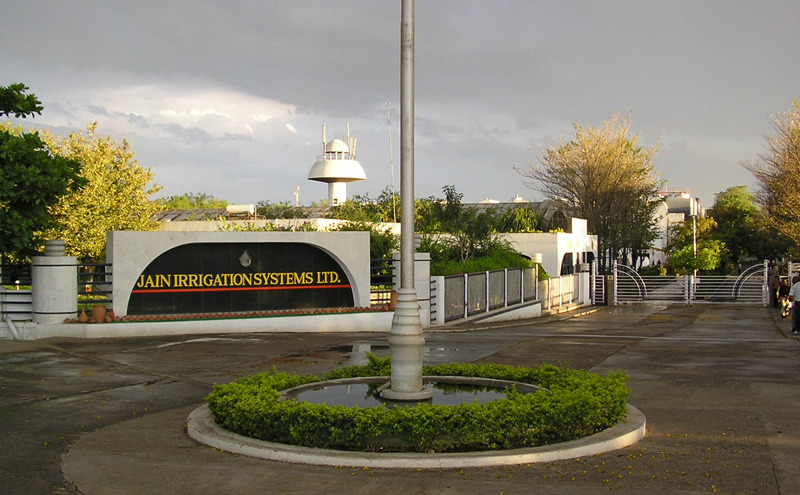 Jain Irrigation Systems is a leading company in India known for providing a range of products, solutions and services in India's agricultural sector. The company's head office is located in Jalgaon, Maharashtra. Its main business operations cater to industries such as Agriculture, Irrigation, Water Pipe, Food processing, Solar Energy, etc. JISL is a channel partner with the Ministry of New and Renewable Energy (MNRE) and is also empanelled in this ministry for various solar products.
The company develops, manufactures, supports and sells diversified products, including drip and sprinkler irrigation systems and their components, integrated irrigation automation systems for monitoring and control, dosing systems, PVC and PE piping systems, plastic sheets, greenhouses, bio-fertilizers, solar power, solar water-heating systems, solar water pumps, turnkey biogas plants, photovoltaic systems and tissue culture plants. JISL also processes dehydrated vegetables, spices, and concentrated and frozen fruits or pulp. The company also provides turnkey projects and agronomical support services.
JISL is the top manufacturer of solar BLDC motors and solar BLDC pump controllers in-house. Its green energy products and solutions include the BLDC Solar Pumping System which can also work in low radiance and gives more water output. Its other solar energy products include SPV Modules, Solar PV Pumping Systems, SPV Appliances, Solar Water Heating Systems, SPV Module Mounting Solutions etc.
7. Jakson Group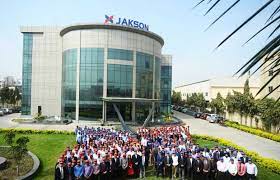 Jakson Group is ranked among the top energy companies in India. The company was established in 1947 with its head office located in Noida, Uttar Pradesh. It is also a leading manufacturer of Diesel generators in India. Jackson Group has expertise in Distributed Energy, Solar Solutions and Electrical EPC Solutions.
The company's renewable energy products portfolio ranges from Solar Modules, Solar Rooftop, Generating Sets, Battery Energy Storage and Hybrid Energy Storage Solutions. Jakson Group is known for its unique projects like the first Solar Train by Indian Railways, Canal Top and Solar Rooftops for Indian Airports. The Company has a pan-India presence and also across Africa, the Middle East and SAARC countries.
Jakson's high-quality Solar Modules are IEC and BIS-certified and are manufactured at their ISO Certified plant situated in Greater Noida, Uttar Pradesh. The company has won several accolades for Best Performing Project for a 20 MW Solar Plant in BAP, Rajasthan, and the Solar Innovative Product of the Year award for the new Helia Series of PV Modules.
8. Loom Solar Private Limited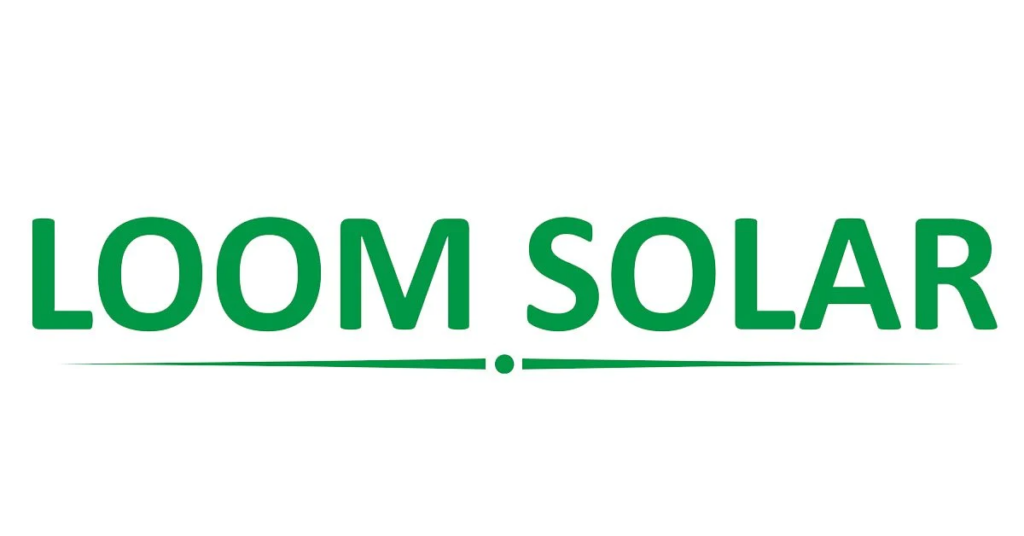 Loom Solar, based in Faridabad, Haryana, manufactures Mono Perc Solar Panels and AC Module. It has a manufacturing capacity of 100 MW. The company was started in 2018 and has become one of the fastest-growing solar panel manufacturers in India. It offers a wide range of solar panels from 10 watts to 450 watts super high-efficiency panels.
Loom Solar was the first company in India that introduced Mono Perc Cell Technology to residential homeowners, and now in 2020, it has brought the super high-efficiency module called the SHARK 430. The latest module comes with 9 Bus bars and half cut cell design that gives solar buyers up to 30% more efficiency over traditional Poly Crystalline solar panels.
9. Maharishi Solar Technology Private Limited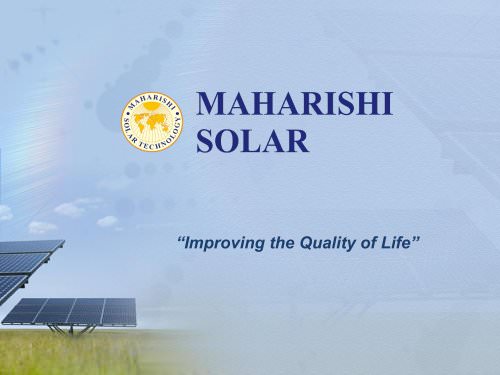 Maharishi Solar Technology is a manufacturer of SPV Modules and Solar Water Heating Systems in India. Since its establishment in 1999, it has made a name for itself in the list of top suppliers of high-quality solar cells and solar lanterns in India. The company's head office is located in New Delhi, while its manufacturing plants are set up in Noida (Uttar Pradesh) and Chittoor (Andhra Pradesh), respectively.
The company line of solar energy products includes Solar Photovoltaics, Solar Thermal Equipment, Solar Panels, Solar Lanterns, Solar Photovoltaic Modules, Solar Panels, Solar Lantern, Home & Street Lights Systems, Solar FPC/ETC Collectors Water Heating Systems, etc. Additionally, the company has set up a state-of-the-art Vertically Integrated manufacturing facility to produce multi-crystalline silicon ingots, Multi Crystalline wafers, Multi/Mono Solar cells, SPV modules and SPV systems at Srikalahasti, Andhra Pradesh.
Maharishi Solar company aspires to meet the ever-growing requirements of the Photovoltic and Thermal Industry and also envisages fulfilling its long-cherished ambition of providing light to the common man. The company has many associates including technical experts from India, Germany, Italy, USA and Japan.
10. Microtek Solar Solutions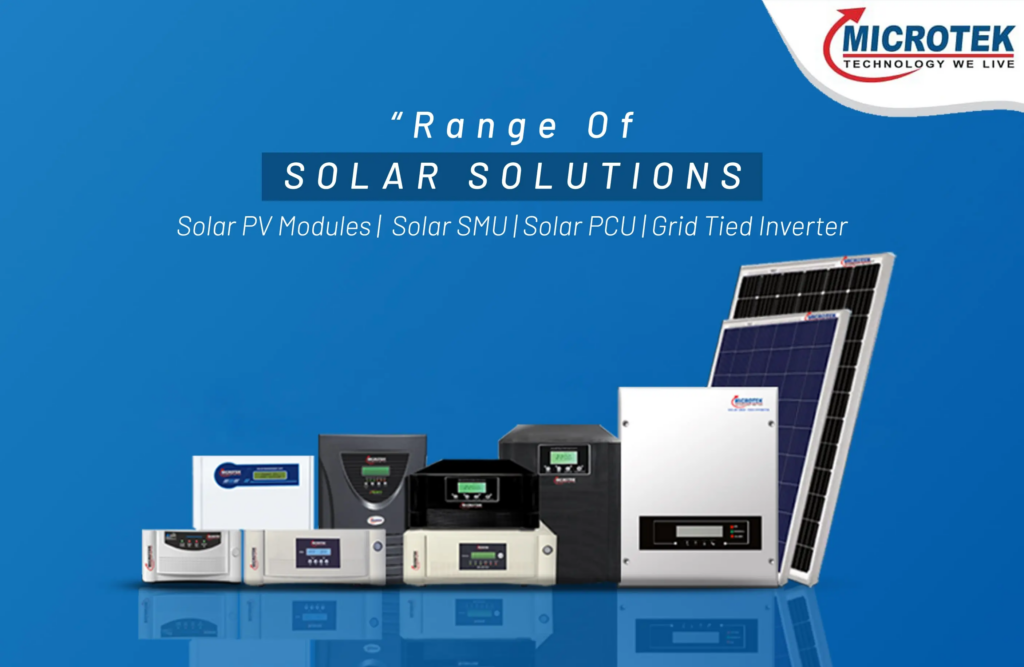 The company provides a wide range of solar products for retail and commercial users. Microtek Solar products are manufactured with the latest solar technologies to deliver the best results and the products are tested and certified as per leading industry certification standards.
The company offers solar products such as Photovoltaic (PV) Modules, Power Conditioning Units (PCU), Solar Management Units (SMU) and Solar combo packages.
Solar Management Unit (SMU) is Microtek's newly introduced and unique Solar System for Home device. The SMU is an Indian-made device that converts your simple Inverter into a Solar Inverter. On the other hand, the company's Solar Power Conditioning Units (PCU) has two modes of operation; Solar mode which helps minimise electricity bill, and Normal mode which helps in maximising power availability.
11. Moser Baer Solar Limited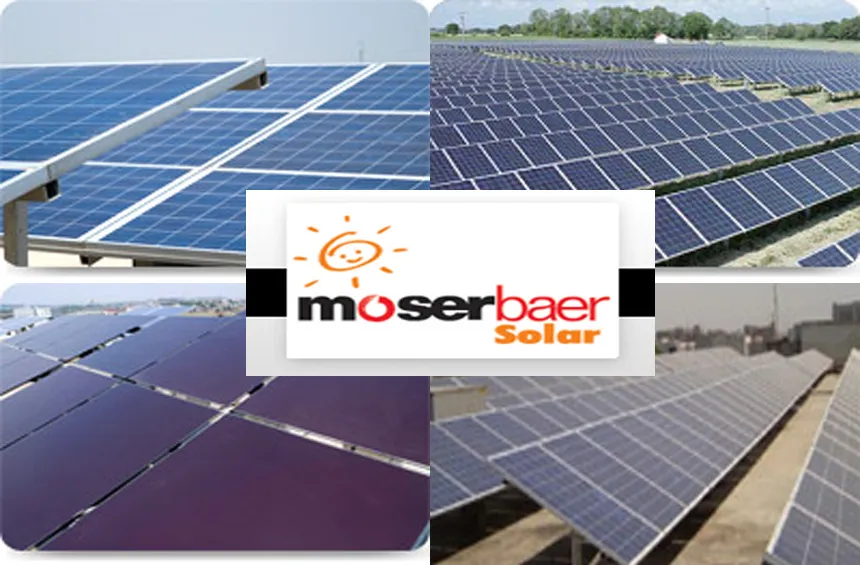 Moser Baer Solar is an energy-focused organisation based in New Delhi and started in the year 1983. It provides solar-powered PV and EPC solutions across the country. Also, its robust R&D department enables the company to manufacture one of the best solar panels in India with two times magnified standard warranty.
Moser Baer Solar offers Solar EPC Services, Crystalline Silicon Cells and Thin Film Modules in India and worldwide.
The company has taken a dominant hold in solar EPC services and solar PV modules for the solar power industry in India. The company has doubled warranties on products through in-house R&D to offer immense growth to the future prospects of solar energy in India.
12. Optimal Power Synergy India Private Limited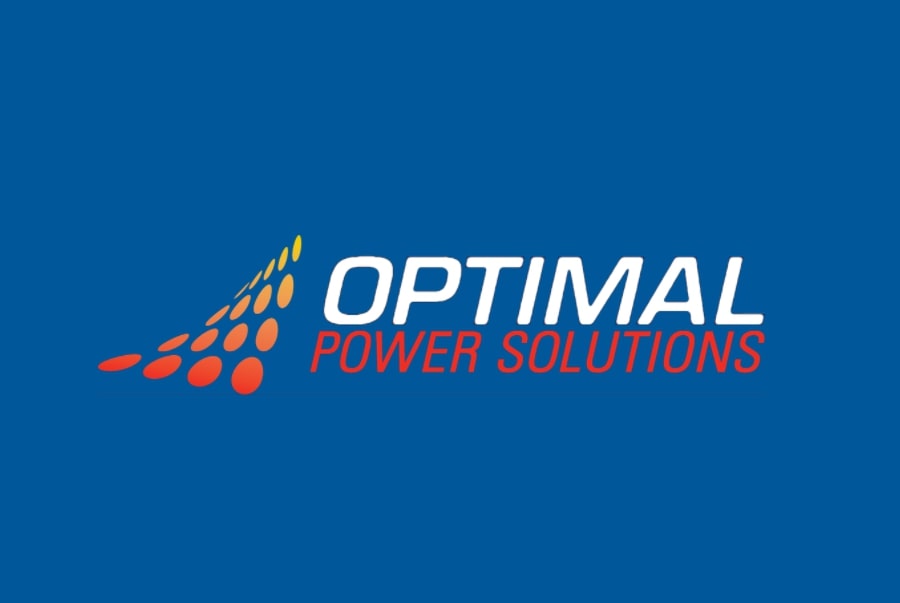 Optimal Power Synergy (OPS India) is a subsidiary of Optimal Power Solutions, a company based in Australia. Since its inception in the year 2007, OPS India has grown rapidly, and today, it plays a significant role in the provision of advanced power conditioning equipment to many clients across India. The group has been consistently recognised as a highly innovative technology developer of power and communication technologies for industrial, renewable and distributed power applications. The India head office of OPS India company is located in Kolkata.
OPS India offers its range of power electronics products to the Indian green energy market. Their products include robust inverters of the Power Conditioner range to high-power MPPTs and telecom chargers. The company products are designed to provide high reliability at affordable prices.
The company's competitive advantage lies in its portfolio of field-proven products, India-wide service and support as well as its integration into the international OPS Group's network of distributors and strategic partners. OPS India has engineering, testing and administrative operations in Bengaluru and Kolkata with an expanding service base throughout India.
13. PLG Clean Energy Projects Private Limited (PLGCEP)

PLG Clean Energy is a Renewable Independent Power Producer (Re-IPP) headquartered in Mumbai. The company aims to make Renewable Energy an affordable source of energy worldwide. PLGCEP is developing 1000 MW (1 GW) of Solar & Wind Power Plants in India under Build, Operate and Ownership Model as a leading Renewable Independent Power Producer (Re-IPP).
The Indian solar developer also built three large-scale PV plants in the Indian states of Maharashtra, Jharkhand and Rajasthan. These include a 70 MW solar plant in the state of Maharashtra, developed via a strategic partnership with Suzlon Energy. Another is the 60 MW installation in Rajasthan, developed under the same terms and partnership as the Maharashtra plant, but with a PPA signed with India's National Thermal Power Corporation (NTPC) – a state-owned utility. And, thirdly, a 100 MW PV installation for Jharkhand.
14. Photon Energy Systems Limited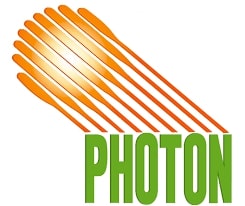 Photon Energy Systems is a Solar PV Panel and Thermal System manufacturer in India. Photon manufactures a wide range of solar panel products from modules to system integration and solar power plant installations in India and overseas. The company was started in 1955, however, its operations took off in the late 1990s.
The company has three main verticals manufacturing and supplying a wide range of solar energy products and solutions. These include Solar PV Modules, Solar Lanterns (now discontinued), Solar Street Lights (now discontinued) Solar Rooftop Power Plants, Solar Megawatt Power Plants, Solar Water Pumps, and Solar Water Heating Systems.
Photon is one of the largest and most cost-effective producers of Solar PV Modules. Photon PV Modules have IEC 61215 and IEC 61730 certifications for their PV modules.
15. Premier Solar Systems Private Limited

Premier Solar Systems is in the business of manufacturing solar modules, solar cells and renewable energy systems with an installed capacity of 300 MW. The company ranks among the top manufacturers in India in terms of installed capacity. The company is based in Secunderabad, Telangana.
The company owns and operates more than 120 MW of Solar Power Plants and has an independent EPC division that is engaged in the design, engineering, procurement and commissioning of solar power plants.
Premier Solar Systems manufactures solar energy equipment. The Company offers a range of solar products like PV Modules, Solar Lanterns, Solar Street Lighting, Solar Water Pumps, and Power Plants.
16. Sova Solar Limited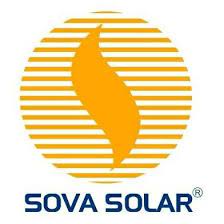 Sova Solar has risen to become one of the top solar companies in India, owing to its dedication to providing sustainable energy. The company has a well-known presence in the solar business and it currently provides both on-grid and off-grid solar systems. Focusing on Silicone Crystalline based products using high-quality raw materials, Sova Solar company has catered to the demand for green renewable sources of energy across the globe.
The company manufactures cost-effective and high-quality solar Photovoltaic (PV) products for both On-Grid Connected and Off-Grid Power Products like Solar Pumps, Solar Street lights etc.
Sova Solar company meets the global requirement for Renewable Green Energy Sources by focusing on Silicone Crystalline-based products made using cutting-edge technologies. Its commercial solar solutions, such as Solar Street Lightings are among the company's offerings. The company also has ties to the Indian Institute of Engineering, Science, and Technology.
17. Tata Power Solar Systems Limited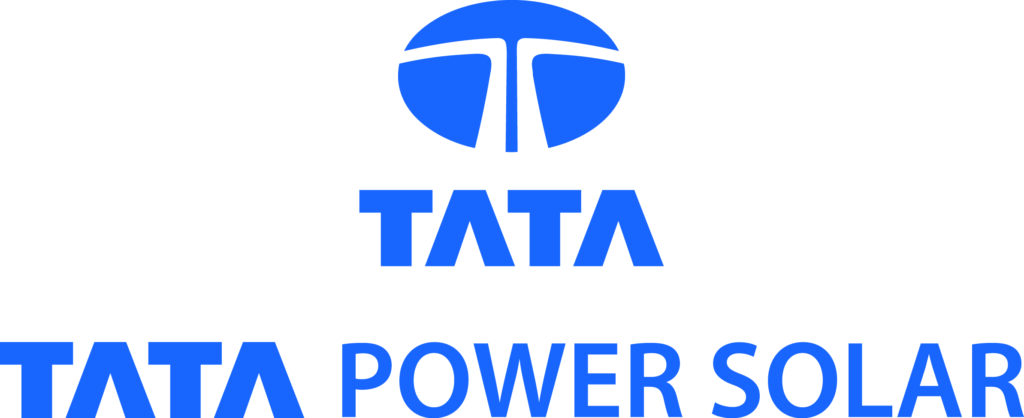 Tata Power Solar Systems is a leading solar company in India. The company was previously known as Tata BP Solar. The company is part of the Tata Group and was started in 1989 with its headquarters located in Noida, Uttar Pradesh.
It manufactures solar modules, solar cells, and other solar products, and provides EPC services for solar power projects. The company manufacturing facility has a production capacity of 300 MW of modules and 180 MW of cells and is situated in Bengaluru.
The company is an eminent pioneer in manufacturing one of the best solar panels in India. It has held a firm position in providing residential rooftop solar units and also exports its solar modules across the globe.
18. Vikram Solar Private Limited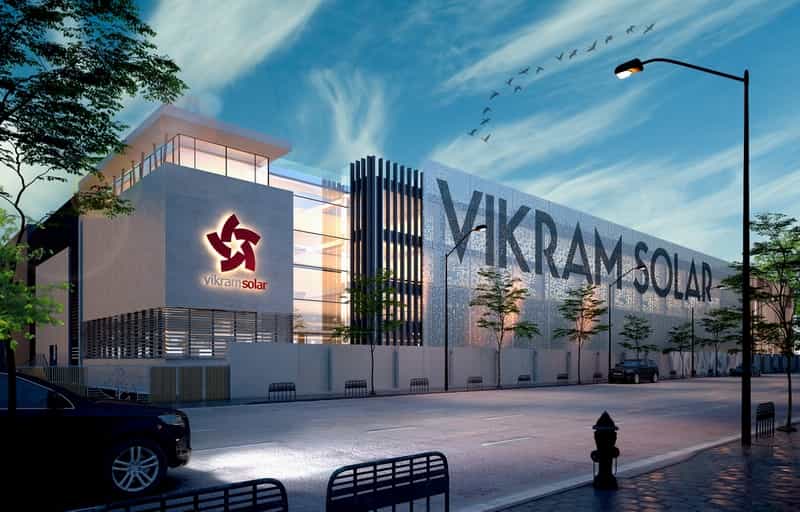 Vikram Solar is another leading solar company in India specialising in high-efficiency PV Module manufacturing and EPC solutions. The company also provides engineering, procurement and construction services and operations and maintenance of solar power plants.
The company was established in 2006 and its headquarter is located in Kolkata. It has partnered with businesses like Powertech Africa, an African distributor of energy technology. The partnership has opened opportunities for the company to enter 14 new markets in sub-Saharan Africa and provide a stepping stone to a strong future of solar energy in India.
Vikram Solar is one the largest solar energy companies providing mono and bifacial solar panel modules. The company has installed and commissioned over 1,355 MW of solar projects across India. The company has over 1 GW solar panel manufacturing capacity and a 10 kW floating solar plant situated in Kolkata.
19. Waaree Energies Limited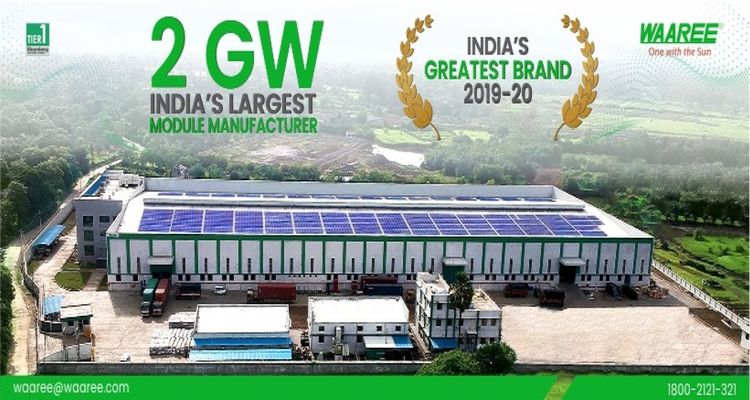 Waaree Energies is one of India's largest Photovoltaics (PV) Solar Module manufacturers with a capacity of 1.5 GW and an Independent Power Producer. The company also provides EPC services, project development, rooftop solutions, solar water pumps etc.
The company was founded in 1989 with its head office located in Mumbai. It also owns a solar energy company Indosolar Limited. As of now, Waaree Energies Ltd company has a significant presence in more than 360 locations across India. It also has operations across 68 countries.
It is one of the leading Solar Panel manufacturing companies in India with its manufacturing facility situated at Surat, Gujarat. The facility is capable of powering a 2 GW module.
20. Webel Energy Systems Limited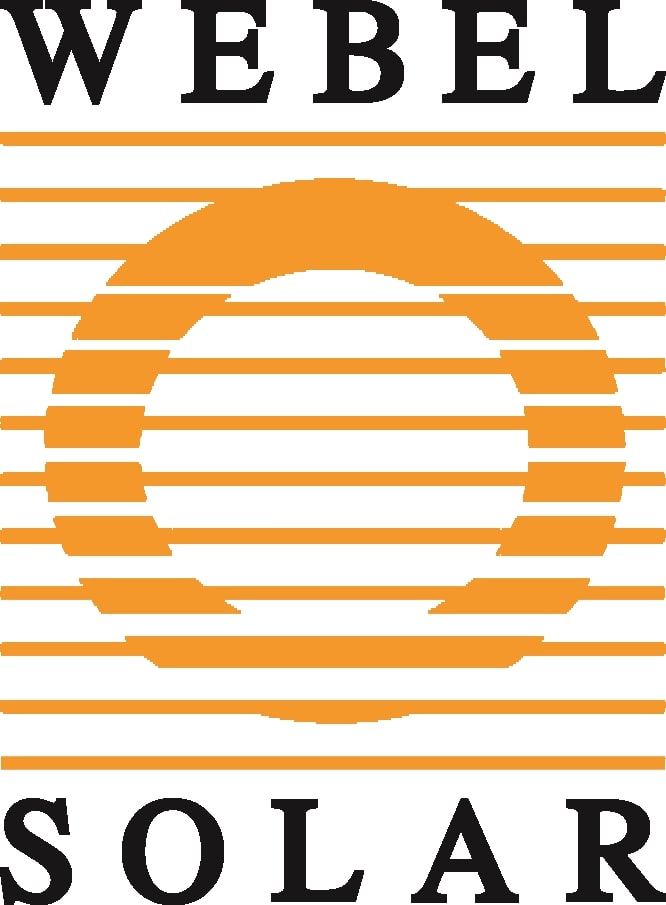 Webel Energy Systems is a leading manufacturer of Photovoltaics Cells and Modules in India. The company manufactures highly reliable PV Modules using mono-crystalline silicon wafers for various domestic, commercial and Industrial applications. Webel Solar's solar modules are suitable for grid-connected and stand-alone power plants of high performance and reliability.
Its manufacturing facility is situated in Kolkata, where solar cells are being produced with automated processes and a unique captive technology.
Webel's Solar Modules are made with high-efficiency solar cells. Every single cell is electrically matched to minimise losses, thus, making modules suitable for commercial as well as domestic applications.
Wrapping Up
India is one of the fastest-growing economies worldwide, however, the country's carbon footprint has shown a significant increase due to mass commercialisation and industrialisation. Thus, solar energy companies have garnered consumers' attention to reduce that footprint and preserve our environment and the bio-diversity as a whole.