Top 20
Top 20 Electrical Companies in India: Buy Quality Products 
Electrical companies in India provide electrical products and services to cater to the needs of domestic, commercial, and industrial applications. The companies that are involved in the manufacturing of such products are required to produce high-quality, durable, and safe electrical equipment, and thus, take all the measures needed in order to prevent mishaps from occurring with their products or services.
There are quite many companies in India that manufacture a wide range of electrical products – from commonly available household appliances to critical products which are used in small, medium, and large-scale industries.
Here, we're going to take a look at some of the best electrical companies in India that have made their business well-known brands in the industry.
20 Best Electrical Brands of India that Manufacture Quality Products for Domestic & Industrial Market
Below is a list (in alphabetical order) of the top electrical companies in India that provide the best quality electrical products and services to consumers and industries.
1. ABB India Limited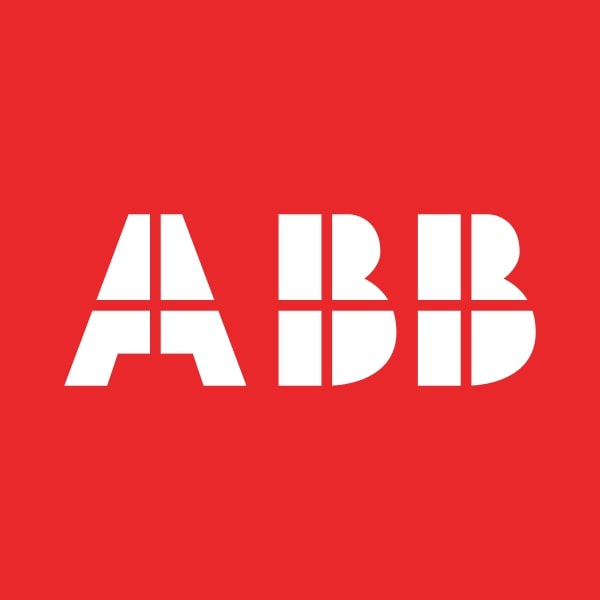 ABB India Limited is one of the leading engineering companies in the world that help customers to use electrical power effectively and to increase industrial productivity in a sustainable way.
The company serves utility and industry customers with a complete range of engineering, products, solutions, and services in the areas of Automation and Power technology. The company has set up 14 manufacturing facilities in India. ABB India Ltd has an extensive countrywide presence with more than 18 marketing offices, 8 service centers, 3 logistics warehouses, and a network of over 800 channel partners.
ABB has four customer-focused, globally leading businesses. These include Electrification, Industrial Automation, Motion, Robotics & Discrete Automation, supported by the ABB Ability digital platform. ABB operates in more than 100 countries. The company is on the list of top electrical companies in India.
2. Bajaj Electricals Limited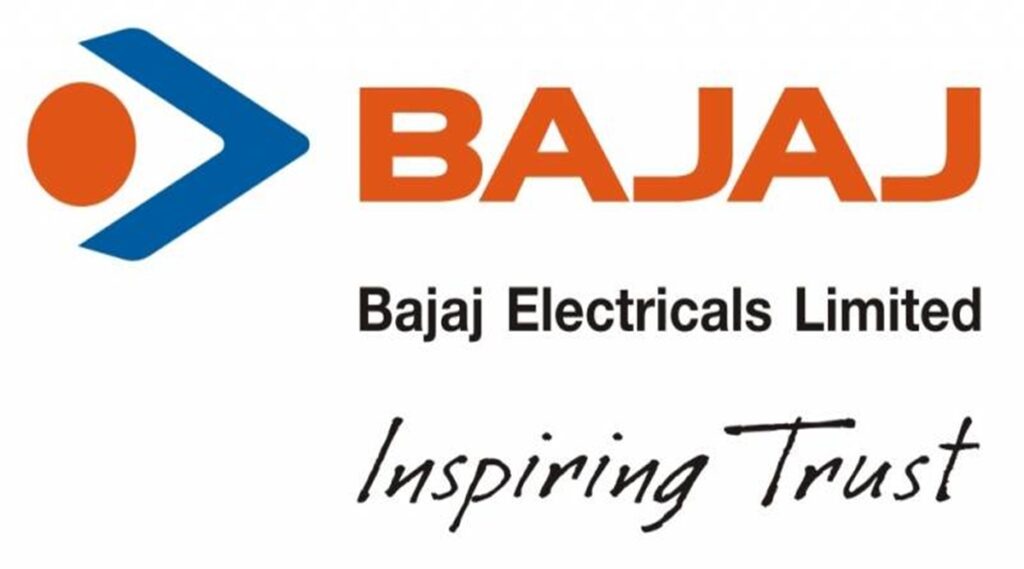 Bajaj Electricals Limited is a leading consumer electrical equipment manufacturing company in India. The company is part of the Bajaj Group and is well-known for being a trusted brand in India.
Bajaj Electricals manufactures a wide range of consumer products, which include Appliances, Fans, Lighting, Exports, EPC (Illumination, Transmission Towers, and Power Distribution), etc. In addition, Bajaj Electricals also have a presence in premium home appliances and cookware segments with brands like Morphy Richards and Nirlep.
Bajaj Electricals has about 20 branch offices located in various regions of the country. The company is also supported by a chain of distributors, authorized dealers, retail outlets, and their exclusive showrooms called 'Bajaj World'.
3. Bharat Heavy Electricals Limited (BHEL)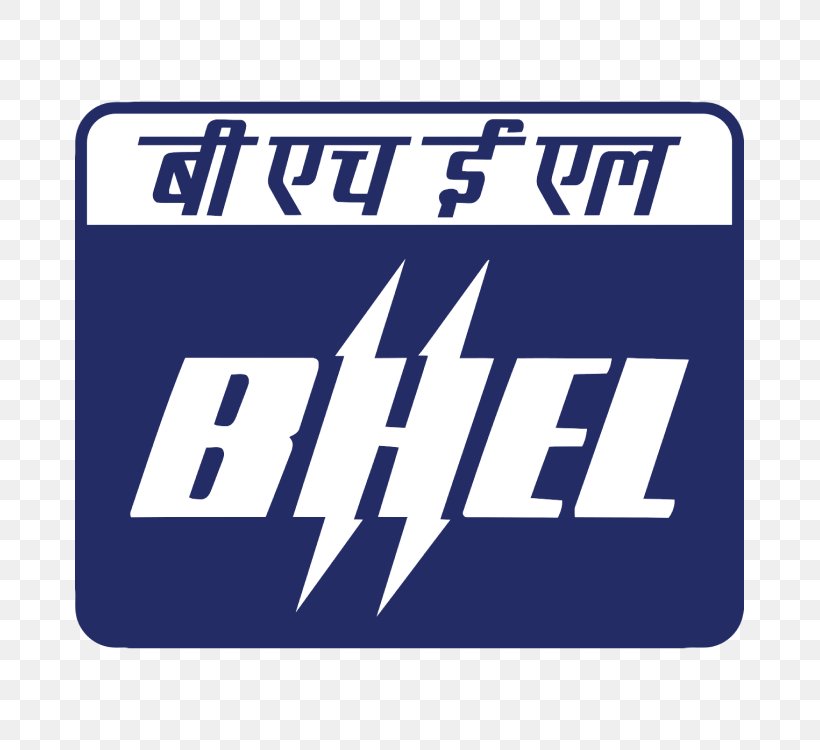 BHEL, or Bharat Heavy Electricals Limited, is India's largest public sector electrical company and is one of the leading Power Equipment Manufacturers on a global scale. The company is operated by the Government of India since its inception in 1964.
BHEL is one of the largest and best engineering and manufacturing companies of its kind in India. It is primarily involved in the areas of design, engineering, construction, testing, commissioning, and servicing of a wide range of products and services. With more than 180 product offerings, BHEL functions to meet the ever-growing needs of the core sectors of the nation's economy.
The company has a widespread network of 16 Manufacturing Plants, 2 Repair Units, 4 Regional Offices, 8 Service Centres, and 15 Regional Marketing Centres, respectively. BHEL also has a presence in at least 83 countries.
4. Bosch Limited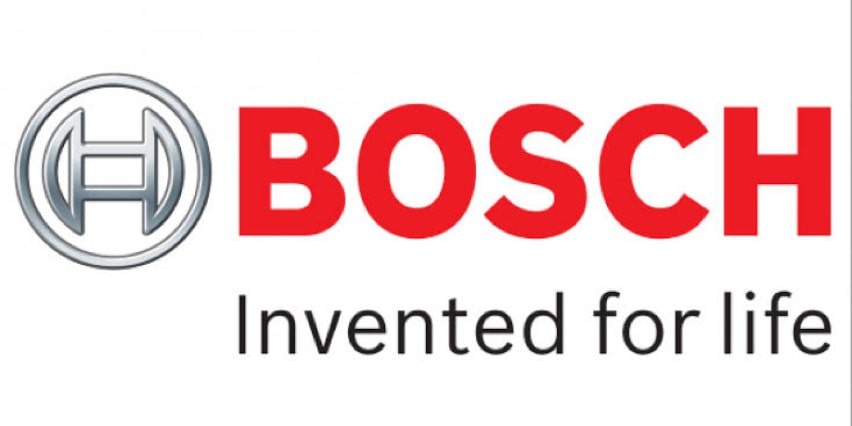 Bosch is a leading company and brand name in India which is part of the Bosch Group incorporated in Germany. Bosch Limited operates its business in India by having set up around 13 subsidiary companies that are located in various parts of the country.
Bosch Limited manufactures a wide range of Electrical, Electronic, and Automative products which are used in Mobility (private and commercial vehicles, off-highway applications, two-wheelers, ship and rail transport, and spare parts for after-market and repair shops), Home (home appliances), and Industry and Trades.
Bosch also supplies connected and integrated solutions that increase security, efficiency, and comfort in industries and commercial buildings.
5. C&S Electric Limited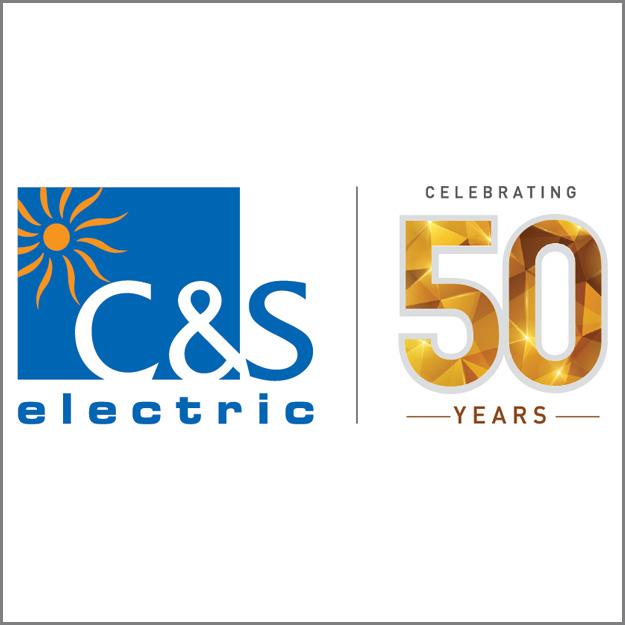 C&S Electric is a leading electrical equipment manufacturing company and power management products brand in India. The company also exports industrial power distribution and control equipment products to more than 85 countries around the world.
The company products cater to Power Generation. Distribution. Protection. Control & Final Consumption. A few of their products in these segments include Protection & Measurement Devices, Low Voltage Products & Solutions, Low Voltage Switchboards, Busduct, Bustrunking, Final Distribution Products, and more.
C&S Electric has set up 11 manufacturing facilities in India which are located in Noida (Uttar Pradesh) and Protection & Measurement DevicesHaridwar (Uttarakhand). The company also has 4 R&D Centres in the country. In addition, C&S Electric Ltd has 23 marketing and technicals support offices spread across the country and 8 dedicated logistics warehouses in New Delhi, Noida, Lucknow, Ahmedabad, Indore, Bhubaneswar, Mumbai, and Bengaluru.
6. Crompton Greaves Consumer Electricals Limited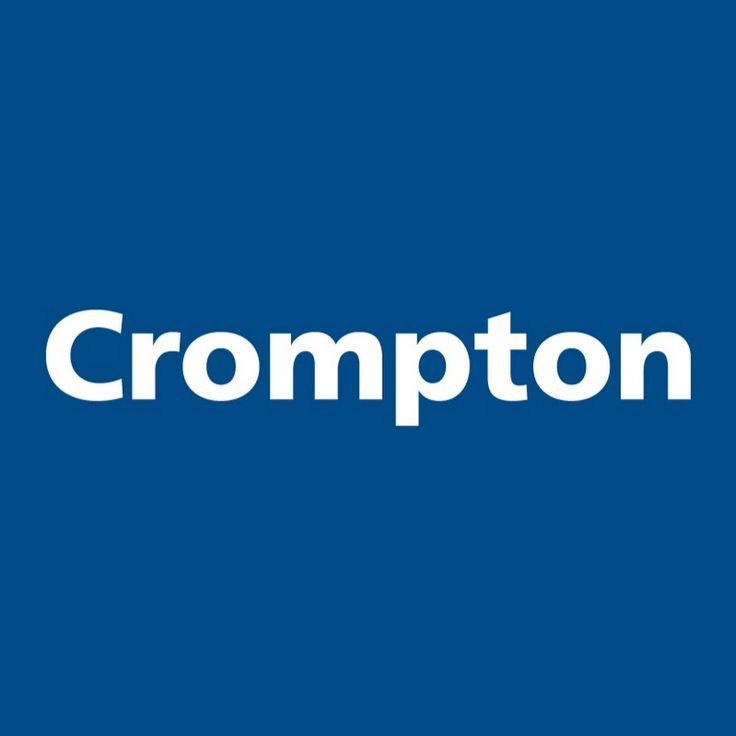 Crompton Greaves Consumer Electricals Limited is a leading electrical equipment company and a well-known consumer brand in India.
In the consumer market, Crompton manages two of its business segments, which include Lighting and Electrical Consumer Durables. These segments include the manufacturing of electrical products, such as Fans, Lighting, Home Appliances, Kitchen Appliances, and Consumer Pumps.
The company also launched a few breakthrough products, like India's first anti-dust fan and anti-bacterial LED bulb. Crompton is listed as one of the best electrical brands in India.
7. Everest Blowers

Everest Blowers is a leading manufacturer in India for Twin Lobe Rotary Air Blowers (Positive Displacement) based in New Delhi. The company has further expanded its technological base as well as manufacturing setup thus, bringing a wide variety of products covering all the requirements of Low Pressure Compressed Air under one roof.
Everest Blowers produces over 650 Roots Blowers on a monthly basis and offers direct and indirect installation services to consumers in more than 38 countries worldwide.
The company product range includes Twin & Tri Lobe Roots Blowers (Positive Displacement), Heli-Hybrid range of Helical Blowers for Energy Efficiency and Low noise, Gear-Less Turbo Blowers (Air Bearing Design), and Integrally Geared Turbo Blowers for high volume and Differential pressure requirement, etc.
8. Finolex Cables Limited

Finolex Cables Limited is one of the leading manufacturers of electrical and telecommunication cables in India. The company first began its business operations by manufacturing PVC insulated electrical cables which were used primarily in the automobile industry.
In addition to manufacturing a wide range of Wires & Cables products, the company also manufactures lighting products, electrical accessories, switchgear, fans, and water heaters. Finolex Cables has set up four modern manufacturing plants which are located in Pimpri (Pune), Urse (Pune), Goa, and Roorkee (Uttarakhand).
Finolex Cables has established its reputation as an innovative leader and quality manufacturer by continuously upgrading technology, modernizing manufacturing facilities, and maintaining the highest standards of quality and services.
9. Havells India Limited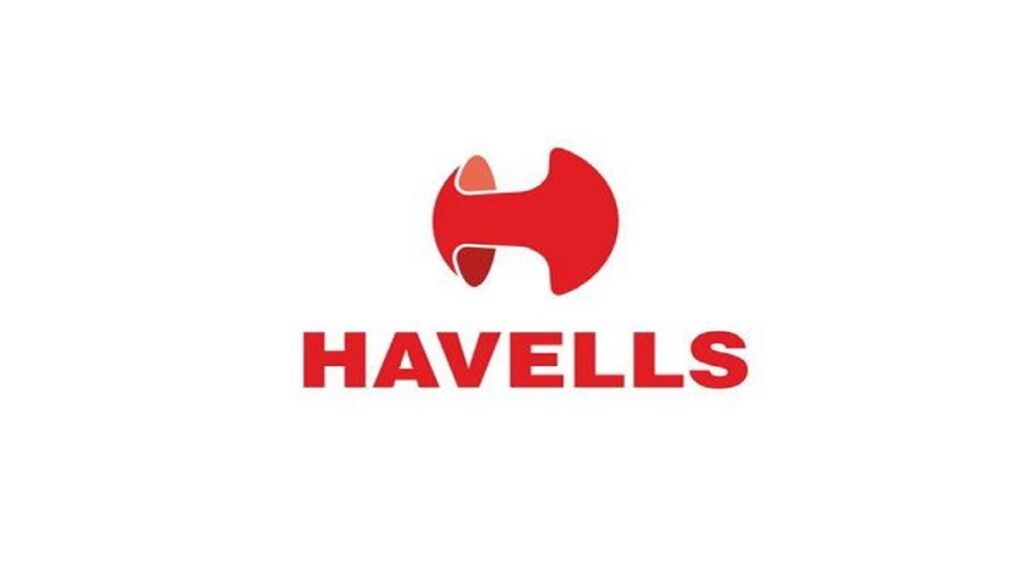 Havells India Limited is a leading brand name in India in the electrical manufacturing industry. Havells is a Fast Moving Electrical Goods (FMEG) Company with an extremely strong global presence, extensive distribution network, and world-class quality. The company developed the concept of the exclusive brand showroom in the electrical industry with 'Havells Galaxy'. Havells India Ltd also owns a few other brands, which include Havells, Promptech, Lloyd, Reo, Crabtree, and Standard Electric.
Havells electrical company has market dominance across a wide spectrum of products, including Industrial, Commercial & Domestic Circuit Protection Devices, Cables & Wires, Motors, Fans, Modular Switches, Home Appliances, Air Conditioners, Electric Water Heaters, Power Capacitors, Luminaires for Domestic, Commercial and Industrial Applications, etc.
The company has established around 12 state-of-the-art manufacturing plants in India, which are located at Alwar (Rajasthan), Baddi (Himachal Pradesh), Haridwar (Uttarakhand), Faridabad (Haryana), Guwahati (Assam), Ghiloth (Rajasthan), Neemrana (Rajasthan) and Sahibabad (Uttar Pradesh). The company products are also available in 40 countries all over the world.
10. KEI Wires & Cables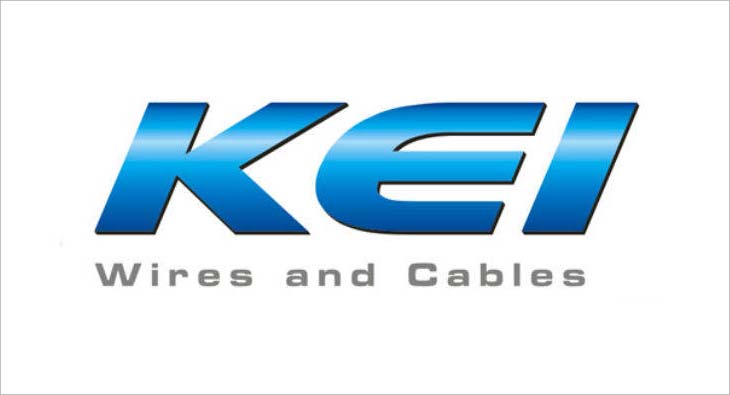 KEI Wires & Cables is a leading manufacturer and supplier of electrical wires and cables in India. KEI which stands for Krishna Electrical Industries is part of KEI Industries and has been operating its business for several decades. The company also exports products to more than 45 countries worldwide through a vast network of over 5,000 channel partners.
The company offers all types of electrical wires and cables in its product line. KEI manufactures and markets products like Extra High Voltage (EHV), Medium Voltage (MV), and Low Voltage (LV) power cables. The company also offers a wide range of flexible wires and electrical cables like Solar Cables, Winding Wires, Marine and Offshore Cables, Rubber Cables, Single Core/Multicore Flexible Cables, House Wires, Stainless Steel Wires, Control Cables, Instrumentation Cables Fire Survival/Resistant Cables, and Thermocouple extension/compensating Cables. In the House Wiring Cables section, KEI offers 3 types of products, such as HomeCab–FR wires, BanFire-ZHFR wires, and ConFlame-FRLS wires.
KEI Industries currently has over 38 branch offices and 21 warehouses located across the country.
11. Kelvin Electricals Limited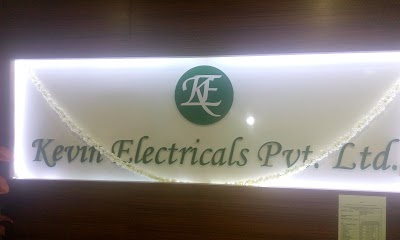 Kelvin Electricals is gaining popularity as an 'A' Class Electrical Contractor (authorized dealer) in India in the electrical products segment. Their line of products marketed includes Electricals & Networking Wires, Ceiling Fans, Portable Fans, Electrical Bulbs & CFLs, Water geysers, Modular Switches, Fuse, and ELCB & MCB.
These products are manufactured by popular partner brands, such as Bajaj, Usha, EON, Crompton Greaves, AKG, Energetic, Finolex Cables, Havells, Khaitan, Polycab Wires Cables, etc.
The company, aside from marketing electrical products as a contractor, also provides industrial and domestic services in Networking setup, Office/Household Needs, and Repair Solutions.
12. Orient Electric Limited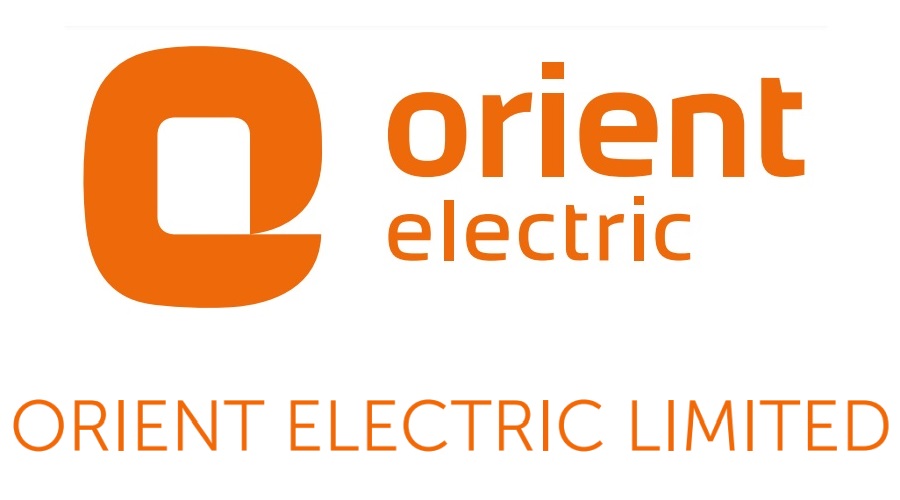 Orient Electric Limited, the company is a part of the diversified Indian conglomerate CK Birla Group. A distinguished name in the Indian fan industry for more than 60 years, Orient Electric has today established itself in the market as a one-stop brand for lifestyle electrical solutions which include Fans, Lighting, Home Appliances and Switchgear.
The company is the largest manufacturer and exporter of fans with a dominating presence in more than 40 international markets around the world. The company is also the second largest manufacturer of LED Bulbs in India and the first Indian lighting brand to have been awarded a BEE star rating for LED bulbs.
Orient Electric takes pride in its R&D capabilities, the spirit of continuous innovation, and commitment to manufacturing quality electrical products that meet the needs and expectations of consumers. It has fully integrated manufacturing facilities based in Kolkata, Guwahati, Faridabad, and Noida.
13. Polycab India Limited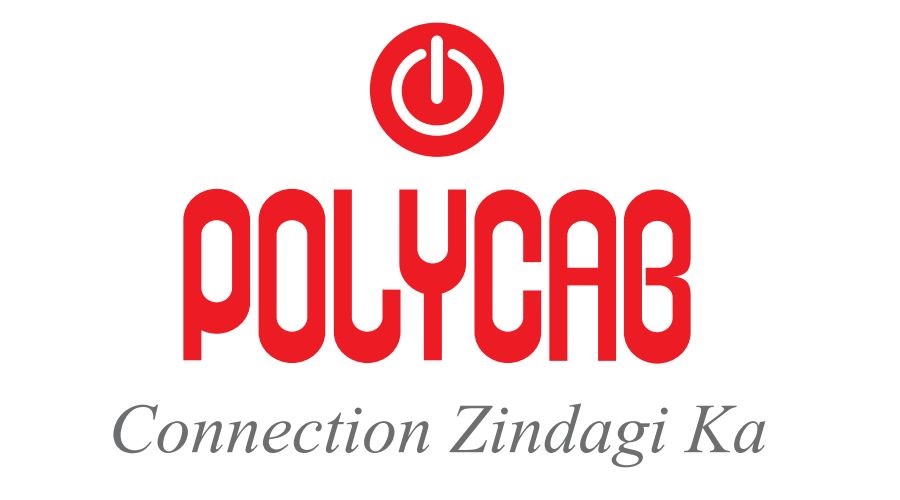 Polycab India Limited is another leading brand in India that manufactures and sells a wide range of electric wires and cables and Fast Moving Electrical Goods (FMEG). In addition, Polycab has diversified its business operations in the engineering, procurement, and construction (EPC) industry. This includes the design, engineering, supply, execution, and commissioning of power distribution and rural electrification projects.
In the wires and cables segment, Polycab products include power cables, control cables, instrumentation cables, solar cables, building wires, flexible cables, flexible/single multi-core cables, communication cables, welding cables, submersible flat and round cables, rubber cables, overhead conductors, specialty cables, railway signaling cables, and green wires. The company produces FMEG products, which include electric fans, LED lighting and luminaires, switches and switchgear, solar products, and conduits and accessories.
Polycab India Ltd has 25 manufacturing facilities, including two joint ventures with Techno and Trafigura, located across the states of Gujarat, Maharashtra, and Uttarakhand and the union territory of Daman and Diu.
14. Pratik Heat Products Private Limited (PHP)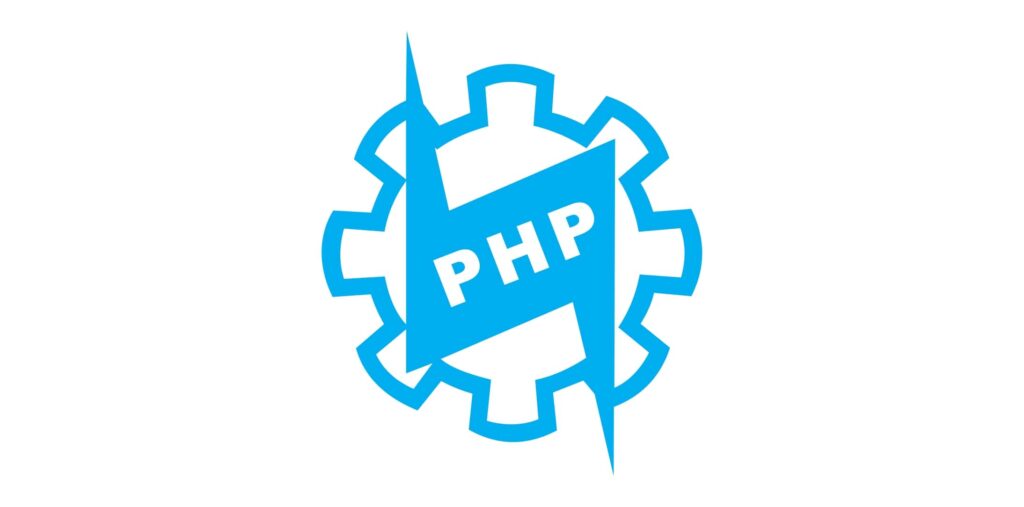 Pratik Heat Products is India's leading manufacturer and exporter of Industrial Heating Elements which caters primarily to the Plastic processing industries and other verticals. The company was started in 1969 in Mumbai (then Bombay) and focuses on providing quality heating elements that are also exported to at least 29 countries all over the world.
A few product lines of the company include manufacturing Coil Heaters for Hot Runner Moulds, Flexible Tubular Heaters, High Watt Density Cartridge Heaters, and Energy Efficient Band Heaters.
Pratik Heat Products has set up three manufacturing units which are located in India. Their manufacturing facilities are powered with the latest technology adhering to the most energy-efficient manufacturing practices.
15. Schneider Electric India Private Limited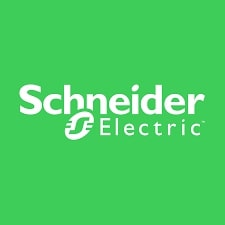 Schneider Electric manufactures electrical equipment and supplies. The Company focuses on building automation and security, power monitoring and control, installation systems and control, critical power, and cooling services for electrical energy water, mariner, oil and gas, mine mineral and metal, and construction sector. The company is a subsidiary of Schneider Electric SE. The products of the company are used in access control, general machine control, cable management system, detection, earth leakage protection, and many more.
The company also has various additional offices in Secunderabad, Vadodara, Nagpur, Mumbai, Jaipur, Lucknow, Ahmedabad, and Visakhapatnam.
16. Siemens Limited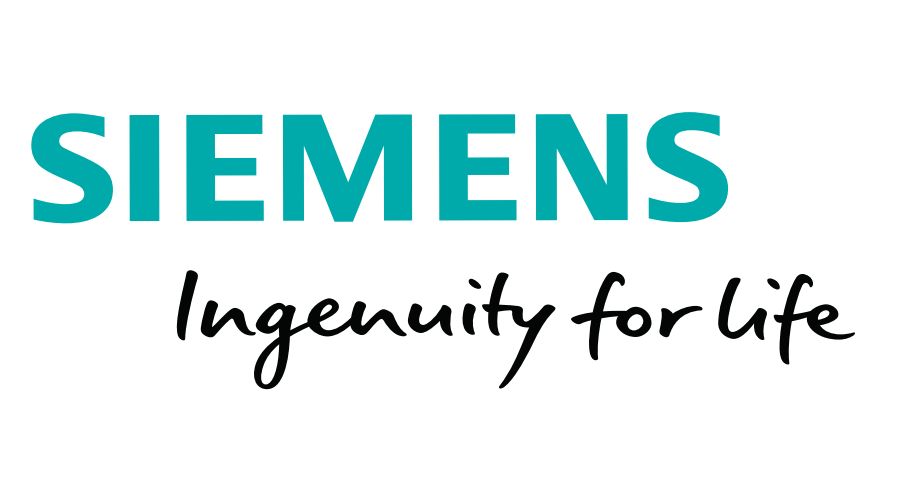 Siemens Limited is a leader in technology solutions for smart, sustainable cities, smart grids, building technologies, mobility, and power distribution. Siemens is involved in the Restructured Accelerated Power Development and Reforms Programme (R-APDRP) of the Government of India for installing Smart Grid solutions in various cities in India.
Siemens India has been the preferred technology solutions provider, conceptualizing and implementing various flagship projects in Mobility, Energy Management, Smart Cities, Power and Gas, Industrial Applications, Intelligent Infrastructure, Healthcare, and Smart Financing. The company is also strengthening its digitalization portfolio and working on select applications in the country. The Company manufactures steam turbines, turbo compressors, high-voltage switchgear (circuit breakers, disconnect switches, and gas-insulated switchgear), switchboards, remote monitoring systems (RMS), fire detectors and suppression systems, motors and generators, transformers, relays, and Smart Grid systems, and advanced medical imaging equipment.
Siemens has around 22 factories, 8 Centres of Competence, 11 R&D Centres, and a network of sales and services throughout the country.
17. Sonera Industries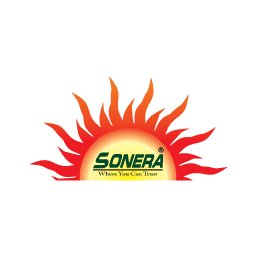 Sonera Industries is a manufacturer, supplier, and exporter of Quartz, Wall Clocks, and a range of Electrical Products. The company also designs, manufactures, and supplies rhythm clocks in India. Sonera Industries has set up its manufacturing plant in the Rajkot district in the state of Gujarat.
The company products include Sweep Led Lighting Clock, Picture Clock-Sweep Movement, Office Wall Clock, Corporate Gift Clock Series, Alarm Time Piece, Electric Switches, Modular Plates, Junction Boxes, Spike Guard, MCB, Door Bell, Wires and Cable, and related electric accessories for domestic and as well industrial purpose.
Sonera manufactures Electrical Switches that are ISI Certified and all their products are CE and ROHS quality approved and certified.
18. Surya Roshni Limited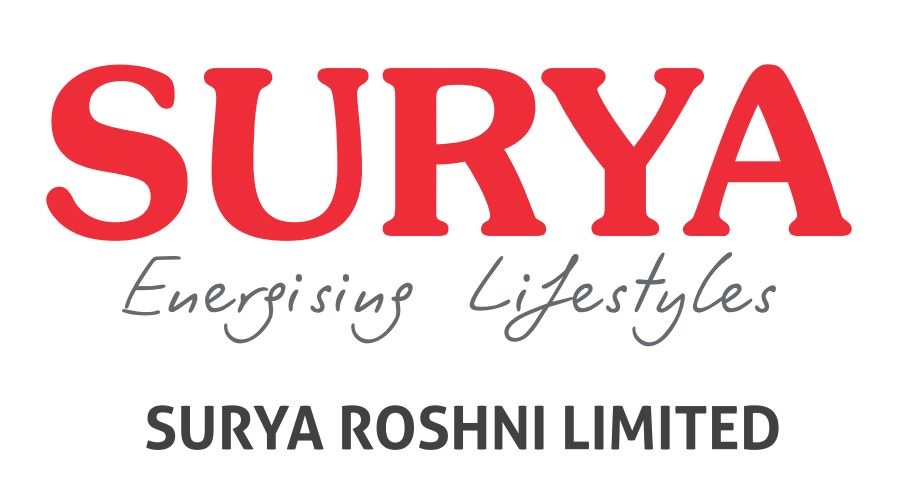 Surya Roshni Limited is a popular brand name in India in the consumer electrical products segment. The company is part of Surya Group which is committed to optimum quality and durability in products.
Surya manufactures a wide range of products, including Lighting, Fans, Home Appliances, PVC (Polyvinyl Chloride) Pipes, Steel Pipes & CR Strips, and ERW & Spiral Welded Pipes. The company's Lighting products segment is mainly involved in the manufacturing and selling of different varieties of lamps, fittings, fans, appliances, and allied items. Surya is one of the popular electrical companies in India.
Surya Roshni Ltd is one of the largest conglomerates in India, with exports to more than 50 countries around the world. The Surya and Prakash Surya brands stand for the best quality, innovation, and the latest technology.
19. V-Guard Industries Limited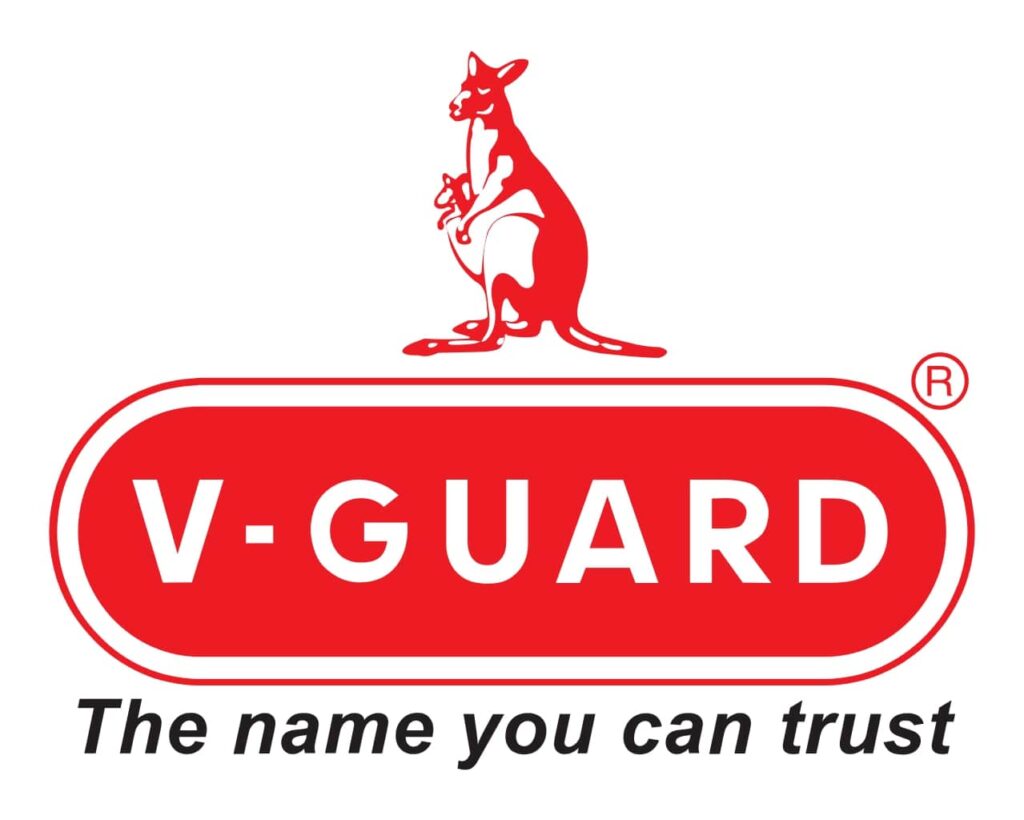 V-Guard Industries Ltd is a leading manufacturer of electricals and home appliances for consumers and industries in India. V-Guard is also a very popular brand name in the Indian electrical and electronic goods market. The company has earned a reputation for designing and manufacturing products that are built for quality and durability.
The company's range of products includes Voltage Stabilizers, Digital UPS, Inverter and Inverter Batteries, Electric Water Heaters, Solar Water Heaters, Domestic Pumps, Agricultural Pumps, Industrial Motors, Domestic Switch Gears, Distribution Boards, Wiring Cables, Induction Cooktops, Industrial Cables, Mixer Grinders, Gas Stoves, Rice Cookers, Modular Switches, Fans, and Air Coolers.
V-Guard has a vast network of distributors, direct dealers, retailers, and service centers in its endeavor to reach every nook and corner of the country.
20. Wipro Lighting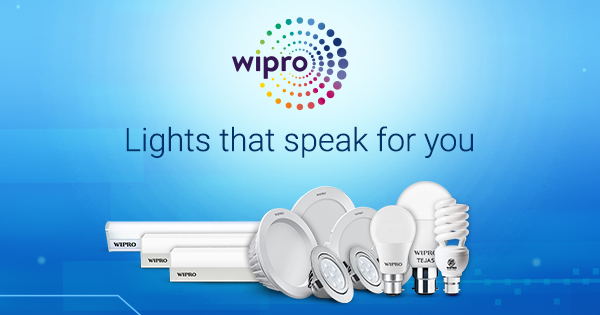 Wipro has been one of the popular consumer brands in India for several years now. Wipro started its business in 1945 as a manufacturer of vegetable and refined oil products (Kisan, Sunflower, and Camel), and that's how it got its name – Western India Vegetable Products Limited and formerly, Western India Palm Refined Oils Limited (Wipro).
Wipro Lighting is a subsidiary company of Wipro Limited, which primarily manufactures consumer lighting solutions (LEDs) in India. The energy-efficient lighting solutions at Wipro Lighting are developed with the latest technology and are designed to meet future needs. Their efficiency and easy adaptability to dynamic shapes and forms have opened new avenues for Wipro Limited to explore and innovate using the latest technology.
The company offers a Smart & Connected Lighting line of products like Power over Ethernet (PoE) Technology, Human Centric Lighting (inSyncTM), Li-Fi Technology, Smart Outdoors, and Solar Lighting SolaRISETM. In addition, Wipro Limited also offers Indoors and Outdoors Lighting products.
Wrapping Up
The major electrical companies in India play a key role in the development, and on a global scale. At present, there are a number of renowned electrical companies in India that have been operating for a very long time.
These companies are also trusted brands for providing the best electrical products and services to industrial and domestic consumers in India and across.