Top 20
Top 20 Bathroom Fittings Brands in India in 2022 
The popular bathroom fittings and sanitaryware brands in India are quite plenty. Each company that manufactures and supplies this line of products includes accessories for the bathroom, kitchen, etc. This further adds to the requirements in a real estate business in India, where construction companies/builders as well as customers have large demands for such products.
Common Bath Fittings, Sanitaryware, and Accessories for Residential & Non-Residential Buildings in India
There are various items that are required in the design and decoration of bathrooms both in households and other buildings. These are:
Angle Valve
Baths Bidets
Diverter
Faucets
Floor Drain
Flush Valve
Flushing Cisterns
Glass Shelf
Hand Shower
Health Faucet
Mirror
Pans
Robe Hook
Soap Holder/Dish
Shower Head
Toilet Paper Holder (with and without cover)
Towel Bar
Towel Ring
Towel Shelf
Urinals
Vanity Box
Wall Mixer
Wash Basins
Wash Basin Pedestals
Water Closet
Also, read our other articles:
"Top 20 Tiles Companies in India" [read from here]
"Top 20 Infrastructure Companies in India" [read from here]
"Top 20 PVC Pipe Brands in India" [read from here]
Here, we're going to look at the best-selling bathroom fittings and sanitary ware brands in India whose products are used in numerous households as well as other private and public establishments in the country.
20 Best Selling Bathroom Fittings and Sanitaryware Companies in India
Below (listed in alphabetical order) are the top twenty bathroom fittings and sanitaryware companies that are well-known brands in India.
1. Aquant

Aquant is a leading bathroom fittings and sanitaryware company in India. The company entered the business in 2006 with headquarters located in Mumbai. The company started providing basic sanitary ware and bathroom fixtures in the Indian market. It went on to seek exclusive and innovative products in the world with the latest bath designs, quality materials, and workmanship. The company source the raw materials, internal components, and finished products of their wide range of products from over 60 world-class OEM companies including Italy, France, Hungary, Switzerland, Turkey, China, and Indonesia.
Aquant provides a comprehensive and integrated collection of products, such as Sanitaryware, Faucets, Bathroom Fittings, and Artisanal Wash Basins which have been developed to meet the needs of customers.
The company has set the standard as the premier bathroom design solution for Architects, Interior Designers, and Private Clients, and to help them find bathroom products that suit their requirements and budget. Aquant has become a trusted brand and expanded to over 300 dealers with a presence in 52 cities and towns across India.
2. AXOR

AXOR, a brand of the Hansgrohe Group, is a manufacturer of luxury and custom-finish bath and kitchen fittings and accessories. The company was launched in 1993 with its head office located in Germany. The company office in India is Hansgrohe India (Pvt.) Ltd., located in Pune, Maharashtra.
AXOR began manufacturing taps and showers with custom-made bathroom designs and collaborating with internationally renowned designers, architects, and interior designers. The company offers a collection of designer mixers, showers, bathtubs, washbasins, taps, waste systems, and several bathrooms and kitchen accessories that are made to the highest standards. The company product line comprises over 2,000 items in styles ranging from classic to modern to avant-garde.
A few of the brand's design collections include AXOR Starck, AXOR FinishPlus, AXOR Signature, etc. AXOR's products for designer bathrooms include thermostatic valves and wastewater treatment systems equipped with AXOR's advanced flush mounting technology.
3. CERA Sanitaryware Limited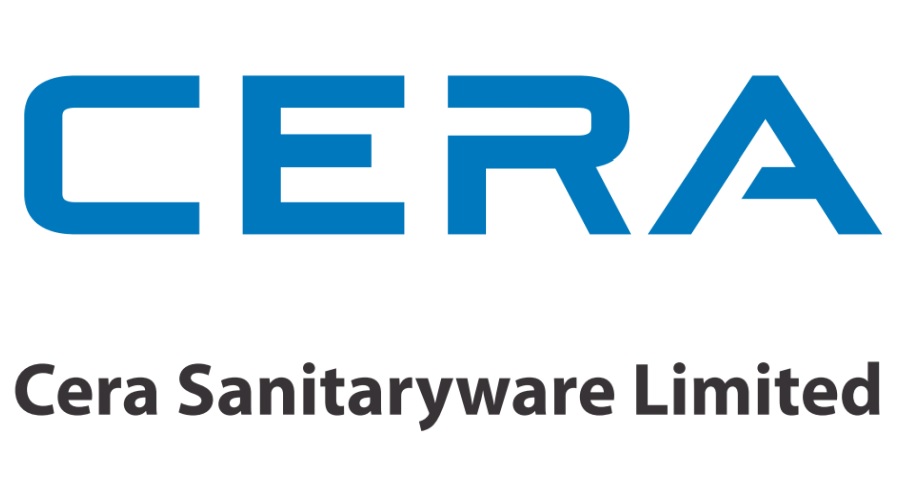 CERA Sanitaryware Ltd is a company that was incorporated in the year 1980 and its headquarter is located in Kadi, Gujarat. The brand has opened several CERA Style galleries across India to give its customers a touch and feel. A household name, CERA is one of the most trustworthy brands for all users constructing their houses  
The company is engaged in manufacturing ceramic sinks, wash basins, wash basin pedestals, baths bidets, water closets, pans, flushing cisterns, urinals, bathroom accessories, etc. The CERA bathroom fittings and the CERA bathroom are both accessories that combine the dual elements of contemporary style and efficient design. The brand offers the following product ranges, namely Perla, Gayle, Victor, Valentina, and Crayon.
CERA has now become a well-known bathroom fitting brand in India. Cera's entire range of bathroom fittings has a rustic style of European design.
4. COLSTON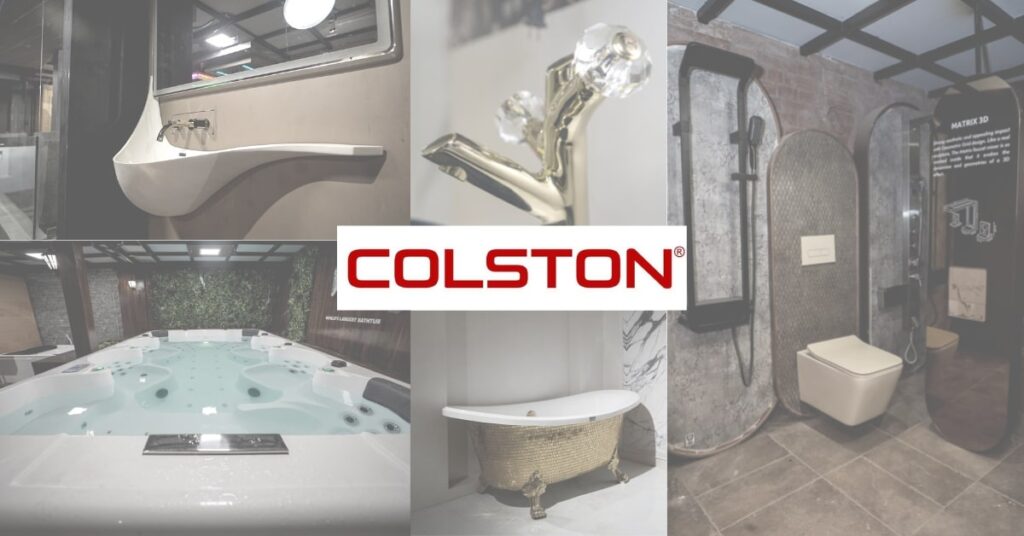 COLSTON is one of India's leading manufacturers and suppliers of premium design and quality bath fitting products. The company was started in 2000 and its head office is located in New Delhi.
COLSTON's product portfolio consists of 8 product lines and each product line consists of a number of products. These eight product lines are bathtub, bathroom furniture, sauna and steam room, shower enclosure, shower panel, shower diverter and jet, spa, and water closet. In addition, the company introduced 8 new wellness products in their product line, which include Whirlpool Bathtubs, Steam Room, Sauna Rooms, Outdoor Spa & Pool, Luxury Shower, Shower Enclosures, Shower Panels, and Vanities.
The company offers a wide collection of high-end decorative and luxury-designed bathroom products to customers. A few of these products include Designer Faucets, Hot-Tub & Pool, Designer Bathtubs, Idromassaggio Bath, Whirlpool Massage, Steam Generators, Rainsky Showers, Wall Showers, Shower Enclosures, Luxury Steam Room, Luxury Shower Panels, Shower Accessories, etc.
5. Duravit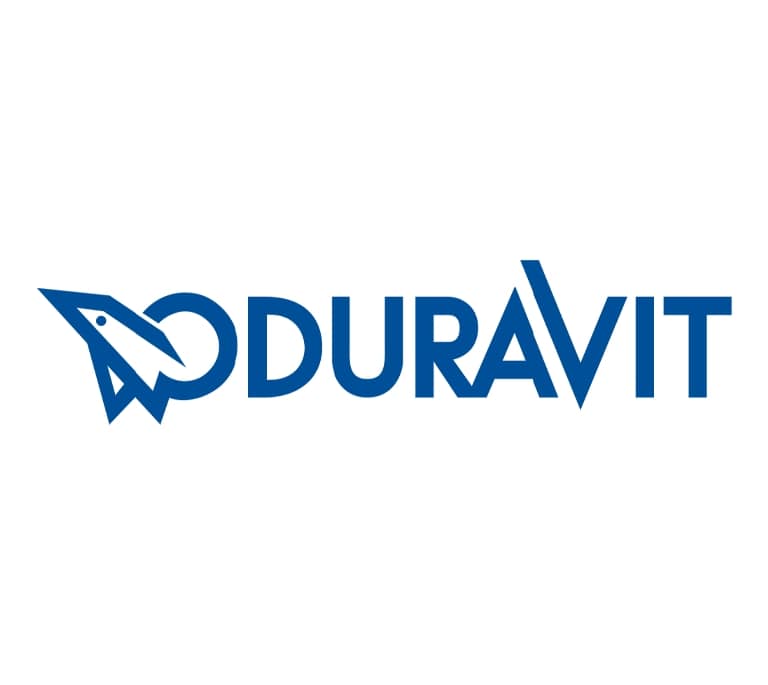 Duravit is a well-known Germany-based brand in premium bathroom fittings and sanitary ware products across the globe. Founded in 1817 and headquartered in Hornberg, Germany, the company markets its products under various designer brands, such as Duravit No.1, and Ketho.2, Soleil by Starck, Tulum, and Zencha. The company's India office is Duravit India Private Limited located in Ahmedabad, Gujarat.
The company manufactures a series of porcelain bathroom fittings, bathroom ceramics, bathroom furniture, accessories, etc., that are designed by professional designers from all over the world. The bathroom furniture and bathroom ceramics series offers a wide range of individual furnishing options. The wide range of products includes Bathroom Furniture, Bathroom Sinks, Bathroom Faucets, Bath Mixers, Bathtubs, Washbasins, Shower, Shower Mixers, Shower + Bath, Toilets, Urinals, Bidets, Shower Toilet (SensoWash), and accessories such as towel racks and toilet accessories.
Duravit has set up 11 manufacturing units in Germany, Egypt, China, France, India, Tunisia, and Turkey.
6. Eros Ceramics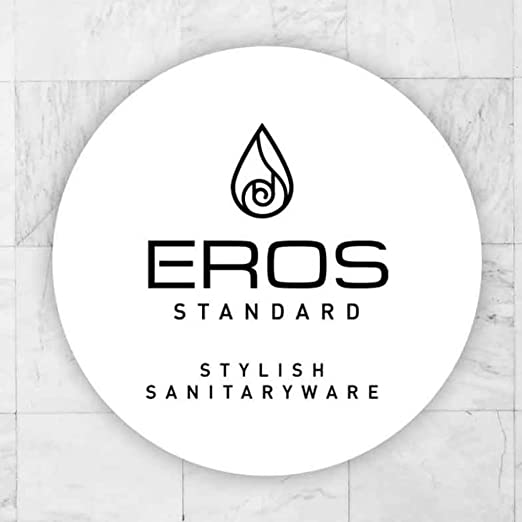 Eros Ceramics is a manufacturer of bath and sanitary products in India. The company entered the business in the year 2008 and its headquarter is located in Morbi, Gujarat. Eros Ceramics products come with a unique coating that prevents stubborn hard water or salt water stains from forming. Also, the company's sanitary ware inherits its Italian looks with panache and rare brilliant whiteness.
The company offers a wide variety of bath and sanitary products that have found favor with consumers from all walks of life. Their product line includes Wash Basin, Urinals, Pedestal Wash Basin, Counter Basin, Wash Basins, Sanitaryware & Fittings, etc.
Eros Ceramics products are exported to several countries like Saudi Arabia, UAE, Jordan, Israel, Palestine, Egypt, Iraq, Sri Lanka, Bangladesh, Nigeria, Tanzania, Qatar, South America, East Europe, etc.
7. GROHE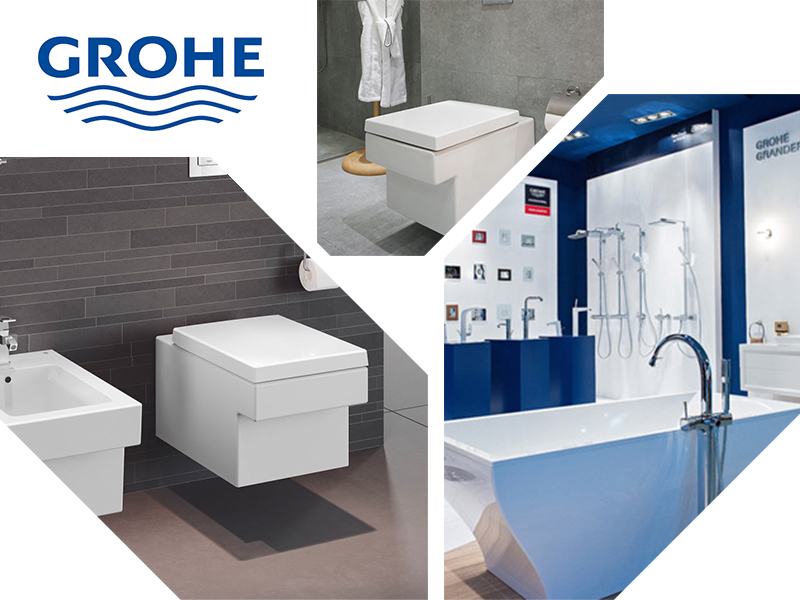 GROHE, now a part of the LIXIL Group Corporation, is the world's leading provider of kitchen, bathroom, and sanitary fittings and a global brand dedicated to providing innovative water products. The company was founded and its headquarter is located in Germany. The company's India office is GROHE India Pvt. Ltd., located in Gurugram, Haryana.
GROHE offers a variety of solutions for the bathroom and kitchen with fittings that form the perfect balance of design and functionality. Their products include Kitchen Taps, Deck-mounted Faucets, High-spout Vessel Basin Faucets, Designer Flush Plates, Wash Basins, Bathtubs, Floor-mounted Bath Spouts, Wall-mounted Basin Faucets, Bath Mixer Taps, Bath Accessories, Shower Systems, Shower Trays, Hand Showers & Shower Sets, Head & Side Showers, Shower Thermostats and more.
8. Hindware

Hindware is India's leading bathroom fitting manufacturer in India. Hindware is the flagship brand of Hindustan Sanitaryware & Industries Limited (HSIL) and has emerged as a leading Indian sanitaryware and faucet brand driven by consistent innovation. Since its inception in 1960 in Mumbai, Hindware is recognized for its quality, wide range, and being ahead of its time.
A brand that was constantly innovating to a brand that's now synonymous with expertise. HSIL also has premium and luxury bath fittings brands Benelave and Queo. In addition, Hindware acquired companies like Krishna Ceramics Ltd and Raasi Ceramics to expand their sanitary ware manufacturing capacity.
The company offers a collection of Italian marble and bath fittings. Its products such as wash basins, faucets, and cisterns are among the best-selling products in India. Hindware bathroom fitting is also available as part of their bathroom theme. The main themes are Grace, Panache, Pristine, and Exquisite.
9. Jaquar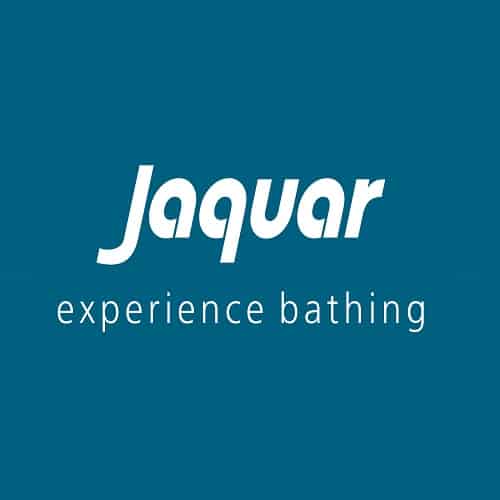 Jaquar bathroom fittings and Jaquar bathroom accessories both are high-quality products that come with the added benefit of an efficient service network. The company is part of the Jaquar Group that was started in 1960 with its headquarters located in Manesar, Haryana. Jaquar carries out its business operations with different segments, which are Artize, Jaqaur, and Essco.
Jaquar has an array of brilliantly crafted showers, free-standing bathtubs, and sanitary ware. The company holds the majority of stake in South Korean luxury shower-making company Joeforlife. Its Essco group of bath fittings is considered the best in class. What sets Jaquar apart is the fact that it has endeavored to lead the market in steam solutions, sauna, and spa fittings.
Jaquar Group is a rapidly expanding multi-diversified 'Complete Bathroom and Lighting Solutions' brand. The company has a presence in more than 45 countries across Europe, the Middle East, Asia-Pacific, and Africa. Jaquar Group is an undisputed market leader in the organized bath fittings category and has more than 60% of the market share.
10. Johnson Bathrooms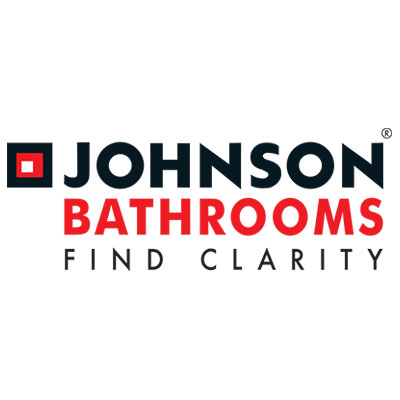 Johnson Bathrooms, also called Johnson Bath, is a leading manufacturer of tiles, bathroom fittings, and kitchen solutions in India. The company is a division of H & R Johnson (India), a leading wall and floor tiles manufacturer in India. The company was formed in 1998 with headquarters located in Mumbai.
Johnson Bathrooms offer various product categories, such as Tiles, Sanitaryware, Faucets & Fittings, Kitchen Sinks, Vanity Basins, Showers & Allied Products, Bath Cabinets, Wellness, Engineered Marble, Quartz, etc. In addition, Johnson Kitchens offers modular Indian and imported kitchens from Nobilia, Germany's No.1 kitchen brand. Johnson has also partnered with the Germany-based Rauch brand for modular furniture like beds and wardrobes.
Johnson Bath has two manufacturing facilities for Faucets which are located at Baddi (Himachal Pradesh) and Samba (Jammu & Kashmir). These facilities are equipped with high-tech modern machinery, In-house R&D, and Testing facilities which ensure the uniform quality of all products.
11. Kohler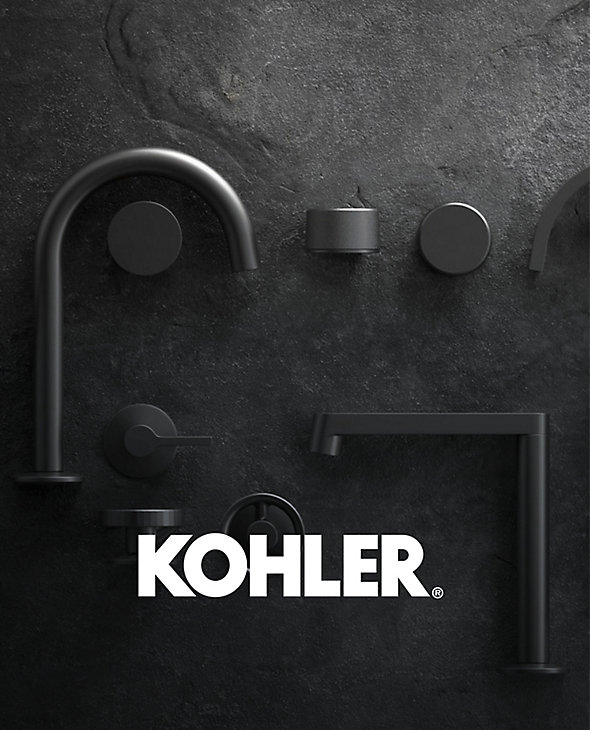 Kohler is a popular bath fittings and sanitaryware company in India. The US-based company was founded in 1873 in Wisconsin, the USA, and its Indian headquarter is located in Mumbai, Maharashtra.
The brand is the go-to choice of many builders, architects, and designers not just in India but across the world. Kohler faucets are one of the most popular products in bathroom fittings and sanitary ware. Kohler bathroom fittings maintain international standards of comfort and design in its faucets and other plumbing solutions; it also has a collection of kitchen fittings that provides the best quality.
Kohler is one of the outstanding names worldwide in the field of bathroom fittings space. The group, which is credited with many achievements in the industry and technological innovations, has always worked taking care of your convenience and safety.
12. LAUFEN Bathrooms AG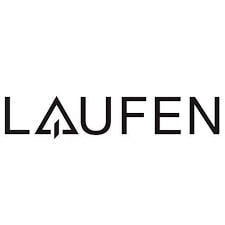 Laufen (also branded as LAUFEN) is a premium Swiss brand under the ROCA umbrella. The company was established in 1892 in Laufen, Switzerland. Laufen is a leading manufacturer of ceramics sanitary ware and makes innovative and environment-friendly bathroom and sanitary products with state-of-the-art design. The company sales offices in India are located in cities like Mumbai, Kolkata, Bengaluru, Kochi, Chennai, Hyderabad, and Gurugram.
Laufen offers a wide range of bathroom fittings and sanitary ware products including Washbasins, Toilets, Bidets, Bathtubs, Shower Trays, Faucets, Whirl Systems, Furniture, Accessories, etc.
The company has a stand for precision, quality, design, and sustainability in the context of the complete bathroom and sanitary concepts. The design concepts are created in collaboration with famous designers and architects from around the globe.
13. Moca Bath Fittings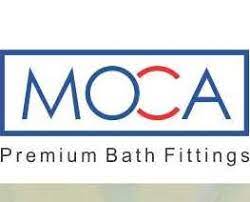 Moca Bath Fittings is a manufacturer, supplier, and exporter of premium bathroom fittings products in India and overseas. The company, which is part of the Shreyas Metal Industry, entered the business in the year 1995 with headquarters located in Ghaziabad, Uttar Pradesh.
The category of products that are manufactured by the company is Brass Sanitary ware, Pipe Fittings, Taps, Brass Bathroom Fittings, Bathroom Accessories, Sanitary ware, Brass Sanitary ware, Brass Bathroom Accessories, Shower Mixer, Swan Neck, Bath Wall Mixer, Hand Shower, Sink Mixer, Basin Mixer, Angel Valve, Bib Cock, Long Body, etc.
In addition, the company provides a range of luxury bath fittings, which include Croma Series Bath Fittings, Stone Series Bath Fittings, Concept Series Bath Fittings, etc. These products are mostly used in homes, hotels, and hospitals.
Moca Bath Fittings firm exports products to several countries including Libya, Oman, Bhutan, Saudi Arabia, Sri Lanka, etc.
14. Neycer India Limited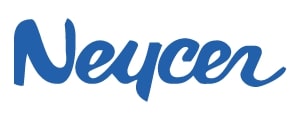 Neycer, now part of the Spartek Group, is a leading brand in India for ceramic sanitary ware and bathroom fittings products. The company was incorporated in 1960 with headquarters located in Chennai, Tamil Nadu. Their manufacturing plant is located at Vadalur, near Puducherry. The company is in collaboration with M/s. Elemental Baykeramik Vertriebs GMBH (KERAMAG) of West Germany for manufacturing ceramic sanitary ware.
Neycer offers a range of bathroom and sanitary products including wall-hung toilets, floor-mounted EWCs, tabletop washbasins, bidets, cisterns, urinals, etc. Neycer also offers a comprehensive range of bathroom products including Concealed Tanks, PVC Cisterns, Toilet Seat Covers, etc., apart from Ceramic Sanitaryware.
Neycer Sanitary ware has a legacy of blending style, colors, design, and innovations with consistently stellar quality to bring an exclusive and exquisite range of products for bathrooms.
15. Parryware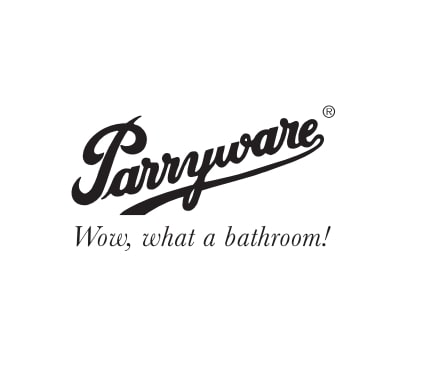 Parryware is a leading manufacturer of bathroom and sanitaryware products in India. The company was started in 1952 under EID Parry in Ranipet (Tamil Nadu). The company's headquarter is located in Chennai. Later in the year 2011, Parryware became a wholly-owned subsidiary of Spain-based Roca Corporation, which is a part of the Roca Group conglomerate.
The company products include Sanitaryware, Faucet, Fittings and Accessories, Flushing Cistern and Seat Covers, Furniture, Allied Products, and Wellness.
Parryware has remained a consistent bathroom fittings manufacturer which also has a strong network in the suburbs and rural regions of India. One of its marquee products is the electronic toilet which has been built on the principle of anti-microbial seating, a concept that was first introduced by Parryware.
Parryware has 7 manufacturing plants in India that are set up at Bhiwadi, Ranipat, Perundurai, Dewas, Alwar, Pant Nagar and Sriperumbudur.
16. RAK Ceramics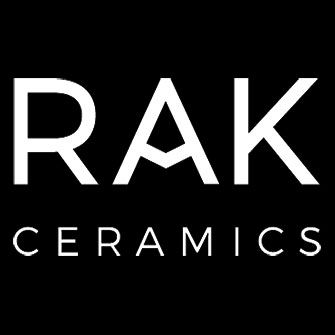 RAK Ceramics is a popular brand for products like wall and floor tiles, slabs, and bathroom and kitchen fittings and accessories. RAK Ceramics, originally based in the United Arab Emirates (UAE) has acquired the image of being a trendsetter globally. The company has a great presence in more than 150 countries. The company's India office is located in Hyderabad, Telangana.
In India, RAK Ceramics has the largest and most modern vitrified tile manufacturing plant located in Samalkot, Andhra Pradesh. The company offers more than 8,000 designs and shades, making it among the largest range of products globally. A wide range of sizes of glass and ceramic tiles allows its clients to create living spaces from their premises.
RAK Ceramics also set up a manufacturing plant in India in a joint venture with Morbi.
17. RK Sanitation and Hardware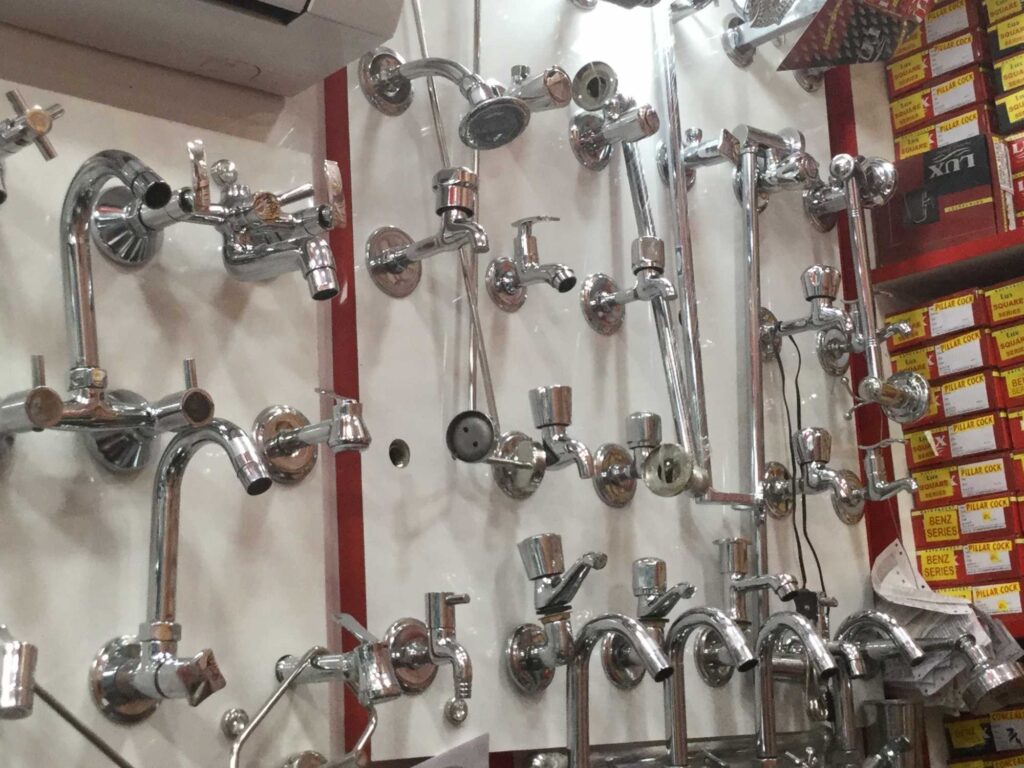 RK Sanitation and Hardware started its business as a sole proprietorship firm positioning itself in a distinct niche in the industry. The company was formed in 2004 and is located in Chawri Bazaar, Delhi. It is one of the leading manufacturers of bathroom fittings in India. The company often brands its products as Lux Bath Fittings.
The company line of products includes Angle Cock, Bathroom Fittings, Bathroom Tap, Bathroom Water Cock, Bib Cock, Pillar Cock, Sink Cock & Coupling, Long Body, Wall Mixer, Corsa Series, Globe Series, Waterfall Series, Florentine Series, Fusion Series, Concealed Stop Cock, Touch Series, etc.
RK Sanitation and Hardware offer a wide selection of bathroom fittings, which are mainly an extensive range of taps and showers.
18. Roca India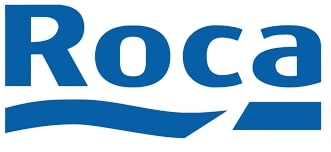 Roca is among the most renowned brands in the manufacturing of bathroom fittings and ceramic sanitaryware products. The company was founded in 1917 with headquarters located in Gava, Barcelona. Today, Roca's commercial network reaches more than 170 countries in the world and is supplied by its 77 production plants. Roca has also acquired popular brands like Laufen, Sanit, and many more.
The company offers a wide range of premium bathroom fittings, bathroom furniture, sanitary ware, and accessories that are made with custom design, style, and needs.
19. Sanya Bath Fitting

Sanya Bath Fitting is a leading manufacturer, wholesaler, and supplier of acrylic and CP bathroom fittings and accessories in India. The company was launched in 1998 with its head office located in Uttam Nagar, New Delhi.
The range of products offered by the company includes Sapphire Series CP Bathroom Fittings, Acrylic Fittings, Bend Shower, Premium Rain Shower Series, etc.
20. Somany Ceramics Limited

Somany Ceramics is a leading tiles company in India for interior and exterior décor, including walls, floors, bathrooms, kitchens, etc. The company was started in the year 1969 with headquarters located in Noida, Uttar Pradesh.
Somany Ceramics offers a wide collection of products for every room, including decorating walls and floors with a variety of tiles with options to choose from ceramics, galvanized, vitrified, wooden, rustic, glazed, non-glazed, porcelain, mosaic, and other tiles. These tiles come with trendsetting color, style, texture, and design.
Somany Ceramics is an ideal destination for an extensive range of products including ceramic tile, floor tiles, polished vitrified tiles, digital tiles, wall tiles, wall claddings, sanitary ware, bathroom fittings, and state-of-the-art tile laying solutions.
Wrapping Up
Bathroom fittings and sanitary ware companies in India offer well-designed and premium quality products to customers in India. These companies have been providing products for many years, and new companies are stepping into the game.