Top 20
Top 20 Audit Firms in India in 2022
The top-ranking audit firms in India can be of great importance, especially for companies and organizations that carry out their business operations and who require their financial accounts to be kept properly maintained. In addition to having their financial transactions and balance at the bank and in hand maintained accurately, oftentimes, companies and organizations may also require assistance from professional chartered accountants or auditing firms in keeping them away from unlawful business practices, especially when it comes to dealing with their revenue, profits, losses, expenditure, utility bills, employee/staff salary, compensation, taxes, etc.
Role of Auditing Companies for Businesses in India
While most chartered accountant (CA) firms will offer services such as maintaining financial accounts of their client companies and providing advisory, the purpose of an auditing firm in India goes beyond managing the financial accounts of its client business entities and rendering advisory services to its clientèle. This helps business entities thrive in the market, and not break the laws of the country.
Thus, auditing firms check, verify and measure the financial accounts of businesses via independent authorities to ensure that all of the company or organization's financial activities are done fairly. Also, these firms maintain timely, fair, and accurate financial reporting with ensuring compliance with laws and regulations.
The primary role of any auditing firm in India includes the following services:
Auditing
Financial Accounting
Taxation
Financial Consulting & Advisory Services
Compliance
Thus, an audit company in a country like India can aid business entities of any size to have their financial accounts kept well-maintained, and stay out of legal trouble if a situation occurs. At present, there are more than a thousand audit firms in India, both on a smaller scale and having a wider reach. Also, a large number of these companies are international firms that have operations across India, and in several countries around the world.
Also, read these articles:
Top 20 CA Firms in India [link to article]
Top 20 Start-ups in India [link to article]
Top 20 Banks in India [link to article]
Let us now take a look at some of the well-known audit companies in India and the services they provide to business entities of all sizes and industries.
List of 20 Auditing Companies for Businesses of Any Size in India
The following is a list (sorted in alphabetical order) of twenty top-ranked auditing firms in India. These audit firms not only manage financial accounts of small, medium, and large-sized business entities and related services, but they also ensure their clients are adhering to the laws.
1. BDO India LLP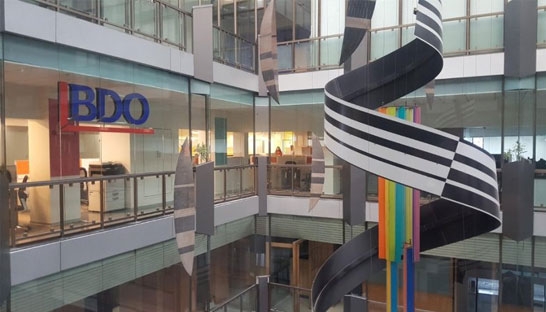 BDO India LLP is an India member firm of BDO International. It is a member of the UK-based BDO International Limited, which itself is part of the International BDO Network of independent member firms. BDO is the popular brand name for the BDO network and each of the BDO Member Firms.
BDO India company offers services such as business strategy, operations, accounting, assurance, taxation, and regulatory advisory and assistance for both domestic and international organizations across a range of industries. The firm has a presence across 11 cities which include Ahmedabad, Bengaluru, Chandigarh, Chennai, Hyderabad, Goa, Kochi, Kolkata, Mumbai, New Delhi-Gurugram (Delhi NCT), and Pune.
As they navigate an increasingly complex tax landscape, BDO India serves clients across the country and all over the world.
2. Baker Tilly DHC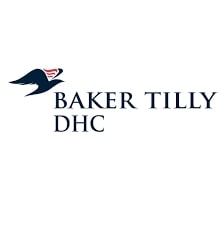 Baker Tilly DHC is one of the leading advisory, tax, assurance, accounting, and consulting firms in India. The company is part of US-based Baker Tilly International having established a presence in over 158 countries with 126 member firms. The Company recognizes member firms that operate in more than one country as a single member.
Some of the company's notable services include Bankruptcy and Restructuring, Auditing, Cloud Services, Data Solutions, Digital Strategy, Complex Disputes, and Litigation.
Baker Tilly India was formed as a result of the merger of five firms in India and became one of the country's largest auditing firms. A notable merger in the company's history came in August 2020 when Baker Tilly US, LLP merged with Squar Milner, LLP. Baker Tilly acquired five smaller firms including R Kothari and Co, and Lead Administrations to turn into strong competitors to the Big Four.
3. Crowe Advisory Services (India), LLP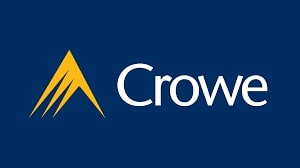 Crowe Advisory Services (India), LLP is an independent accounting firm in India having a presence in 8 cities. Also known as Crowe India, the firm is a member of Crowe Global, a Swiss Verein. Each Crowe Global member firm is a separate legal entity and operates on its own. A global professional services network is Known as Crowe Global. Previously known as Crowe Horwath International, it is among the largest global accounting networks in terms of revenue.
Crowe India provides services such as Assurance, Tax, Corporate Finance, Advisory, Certifications, and Risk Services including Digital Security Consulting and Business Process Services, etc., to its clients. An independent accounting firm, V.P., provides the assurance and certification wing. Thacker & Co.
Crowe India offices are located in Mumbai, New Delhi, Bengaluru, Pune, Ahmedabad, Noida, Kochi, and Gurugram.
4. Deloitte India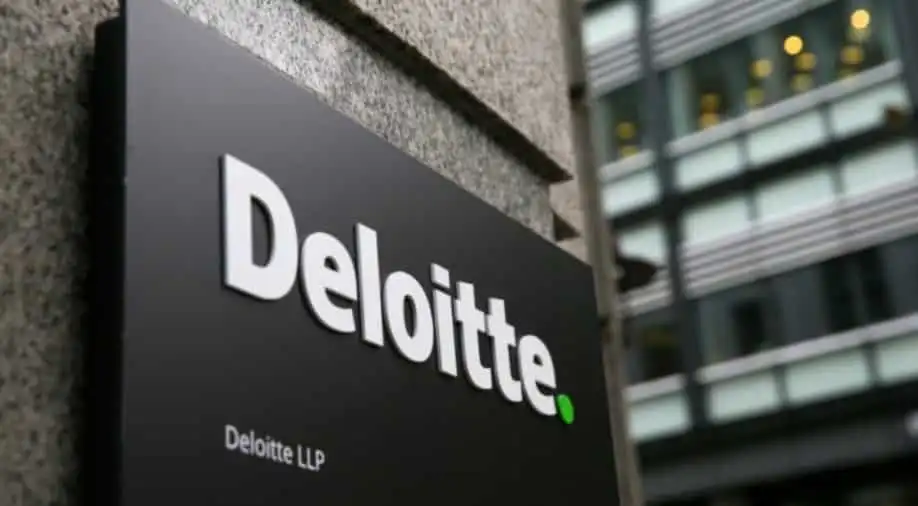 In the Indian auditing landscape, Deloitte India has been an ever-present figure. As per the regulation of the Institute of Chartered Accountants of India (ICAI), foreign firms are not allowed to carry out audits in India. Deloitte LLP operators under the name of C.C. Chokshi & Co. in India. Deloitte India is located in four major cities, which are Hyderabad, Mumbai, Bengaluru, and New Delhi.
Some of the top services offered by Deloitte include Audit and Assurance, Consulting, Risk and Financial Advisory, Tax, Internal Services, Corporate Governance, etc.
Deloitte Touche Tohmatsu Limited (DTTL), also known as Deloitte, is a global network of professional services with locations has over 150 nations. As one of the Big Four auditing firms, it possesses the world's largest professional services network in terms of both the number of professionals employed therein and income.
5. Earnest & Young (EY) India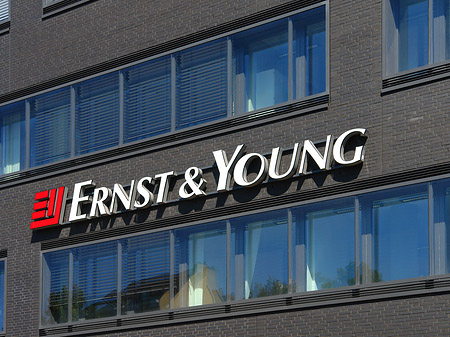 Ernst & Young, or EY, is the result of several high-profile mergers over the last 150 years, with Harding & Pullein being the oldest of these firms founded in 1848. Some of the other key mergers include Arthur Young & Co., Ernst & Ernst, and the famous Whinney, Smith & Whinney.
Though London-based Earnest & Young Global Limited company cannot directly operate in India, one of its member firms S.R. For more than 85 years, Batliboi & Company has provided auditing services. The firm has grown at a cumulative average rate of 45 per cent for the past four years in the country. The services offered by EY India include Technology, Strategy and Transaction, EY Private Consulting, and more.
EY India has offices in several cities like Ahmedabad, Bengaluru, Chandigarh, Chennai, Hyderabad, Jamshedpur, Kochi, Mumbai, New Delhi, and Noida.
6. Grant Thornton Bharat LLP

Grant Thornton is a well-known US-based public accounting firm, which is a member of Grant Thornton International. At present, it has a presence in over 140 countries around the world. Its Indian subsidiary is known by the name Grant Thornton Bharat LLP. One of the largest fully integrated assurance, tax, and advisory firms in the country is Grant Thornton Bharat. The firm provides robust advisory and growth solutions to dynamic Indian global companies.
Grant Thornton Bharat caters to six key sectors. These sectors are Automotive, Banking, Financial Services and Insurance (BFSI), Consumer Products, Healthcare and Life Sciences, Media, and Real Estate.
The firm has a deep understanding of these sectors, including emerging trends, challenges, disruptions, and issues faced by the companies it serves in these sectors. It also has dedicated bilateral geographic corridors between India and key countries to help its client's leverage growth beyond the country of their origin.
7. KPMG Assurance and Consulting Services LLP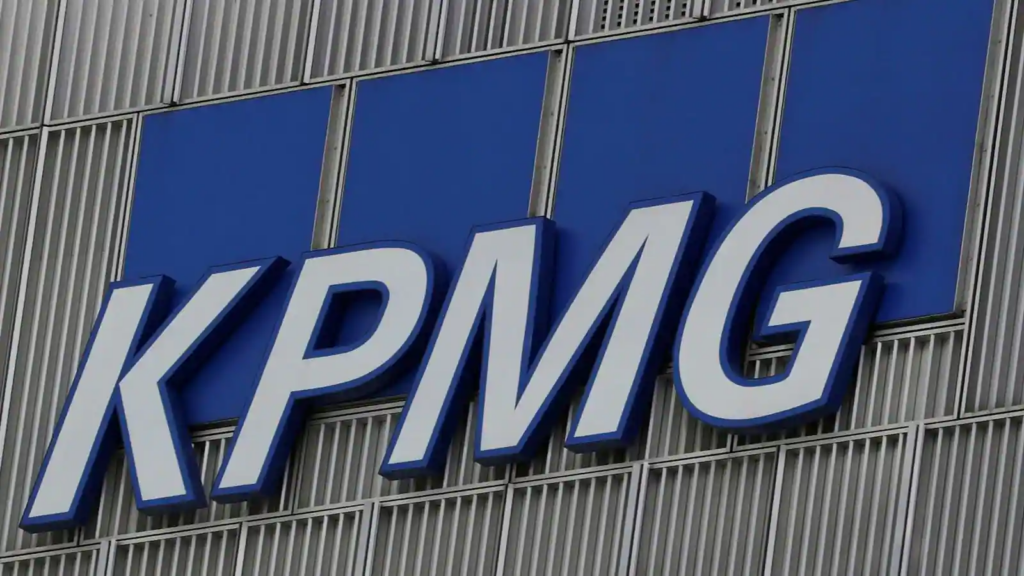 KPMG Assurance and Consulting Services are an Indian Limited Liability Partnership and a member firm of the KPMG Global organization of independent member firms affiliated with KPMG International Limited, a private London-based company limited by guarantee. KPMG, short for Klynveld Peat Marwick Goerdeler, is a collaboration between British and Dutch professional services, forming one of the Big Four. The company expanded quickly throughout the years after being started in 1987 as a result of the combination of Peat Marwick International and Klyneld Main Goerdeler. Grace Darbyshire & Todd, the oldest component, was founded in 1818.
One of the leading providers of risk, financial services, financial advisory, internal audit, and corporate governance is KPMG India. Its services offered to clients across the country include Risk, Financial and Business Advisory, Tax & Regulatory Services, Internal Audit, Corporate Governance services, etc.
KPMG currently operates in more than 140 countries across the globe, including India. It opened its first branch in India in 1993 having a presence in 14 cities, which include Ahmedabad, Bengaluru, Chandigarh, Chennai, Gurugram, Hyderabad, Jaipur, Kochi, Kolkata, Mumbai, Noida, Pune, Vadodara, and Vijayawada.
8. Lodha & Co.

Lodha & Co. is one of the oldest auditing firms in operation in India. The firm has been serving and continues to provide its services as a financial advisor to various business entities operating in different industries across the country and overseas. Its offices are located in cities such as Kolkata, Chennai, Hyderabad, Mumbai, New Delhi, and Jaipur.
A large number of corporate clients, including central banks, banks, financial companies, public sector businesses, etc., are served by Lodha & Co., both in India and internationally. The services offered by the firm include Assurance, Corporate Advisory, Management Consultancy, and Tax.
The firm has 16 partners and is supported by a well-experienced team that includes Chartered Accountants, Management Graduates, Company Secretaries, Cost Accountants, etc. The partners are supported by a strong group of experts from diverse sectors. In its relevant functional area, each team has developed specialized knowledge.
9. Luthra & Luthra Restructuring and Insolvency Advisors LLP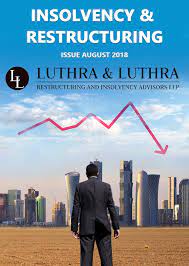 Luthra & Luthra Restructuring and Insolvency Advisors LLP is registered as an Insolvency Professional Entity (IPE) with the Insolvency and Bankruptcy Board of India (IBBI). The designated partners of IPE are registered Insolvency Professionals (IP) under the Insolvency and Bankruptcy Code, 2016 (IBC) having expertise and rich experience to advise on or carry out all aspects of Insolvency Resolution, Restructuring, Bankruptcy, and Liquidation.
Luthra & Luthra firm and its partners provide services in the areas of Audit, IFRS, Domestic & International Taxation, Company Law, RBI, and FEMA matters and representation before various regulatory authorities viz. NCLT, NCLAT, ITAT, etc.
The firm consists of qualified and experienced Chartered Accountants, Company Secretaries, MBAs, Insolvency Professionals, Industry Experts, Legal experts, IT experts, Advertising Agencies, Valuers, etc. The partners have also acted as knowledge partners to various organizations in a variety of professional matters. The partners are also eminent speakers on diverse professional matters and various public platforms.
10. Moore Singhi & Co. LLP

Moore Singhi, previously known as Moore Stephens Singhi, is listed as one of the top accounting and advisory networks in India and globally. It is also one of the oldest auditing firms in India and is managed by its founder, the late Mr. R.C. Singhi's family. The firm has more than 40 partners across India. Moore Singhi & Co. is a member of the Moore Group. The firm has offices in cities like Kolkata, Noida (Delhi-NCT), Mumbai, Bengaluru, Chennai, Nagpur, Hyderabad, and Ahmedabad.
Moore Singhi provides services to help businesses and organizations of all kinds around the world. Its services include Audit and Assurance, Business Consultancy, Business Restructuring, and Insolvency, Corporate Finance, Forensic and Litigation Support, Governance, Risk and Internal Audit, Tax, IT Consultancy, and Outsourcing.
Moore Singhi Group has collaborated with Moore Global Network Limited, a top global branded accounting and advisory in the world with its headquarters located in London, UK, and its presence in over 112 countries and its professional community, and that is client-focused.
11. Nexia International

A leading global network of independent accounting and consulting firms, Nexia International. It is among the top international auditing firms offering an integrated network of independent services to clients. Nexia has operations in India that are carried out by different independent companies in different cities. For example, the Nexdigm company functions in the regions of New Delhi (Delhi-NCT), Mumbai, Bengaluru, Pune, and Hyderabad; CBV & Associated LLP functions in Mumbai, and Italia & Associates LLP in Hyderabad.
The services offered by the firm are Corporate and Business Tax, Global Mobility Tax Services, Transfer Pricing, Turnaround Restructuring Insolvency, Transactional Advisory, Risk Advisory, IFRS, Integrated Reporting, and more.
Nexia International has offices in India located in several cities that include Bengaluru, Chennai, Gurugram, Hyderabad, Mumbai, New Delhi, and Pune.
12. PwC India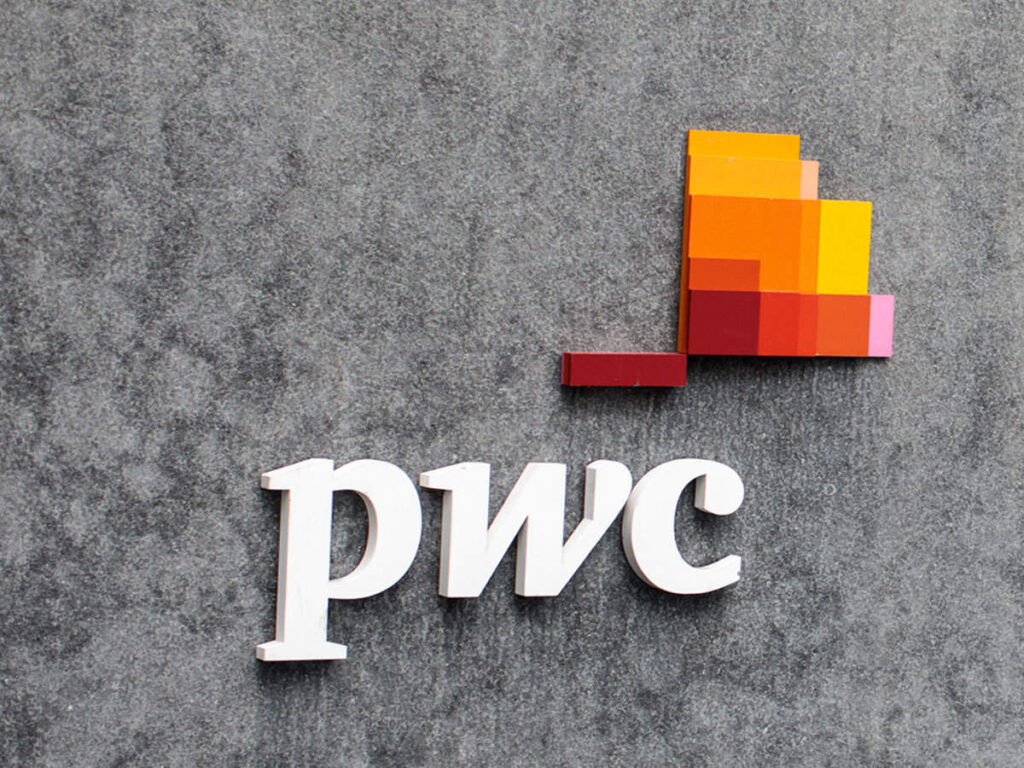 PricewaterhouseCoopers, or PwC as it is commonly known, is an international network of service firms that use the PwC brand. Pwc is a part of the Big Four with Deloitte, EY, and KPMG with offices in more than 157 countries. The Americas and Asia are hosts to the majority of the workforce, it representing 52% of the total.
The services offered to clients by PwC India Company are Accounting Advisory, Alliances and Ecosystems, Consulting, Deals, Entrepreneurial and Private Business, Risk and Regulation, Risk Assurance Services, Forensics, Sustainability, Climate Change, People and Organisations, and more.
PwC has made a name for itself in the Indian market by leading initiatives for community improvement including The New Equations and the PwC India Foundations. The PwC India company has made a significant effort to advance society as a whole. Its India headquarters is located in the nation's capital city of New Delhi. Some of the other locations where PwC India operates its audit services are Ahmedabad, Bengaluru, Bhopal, Chennai, Dehradun, and Hyderabad.
13. RSM India Pvt Ltd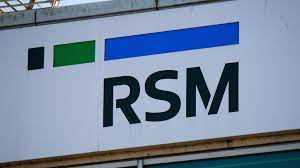 RSM India is one of the leading providers of audit, tax, and consulting services to entrepreneurial growth-focused organizations in India and globally. It is a member of the RSM network. The independent accounting and advising firms that make up the RSM network each have their distinct practices. RSM International Limited, a business with an English and Welsh company registration, is in charge of managing the RSM network.
The company services are specifically designed to meet and assist its client organizations in all of their decision-making processes, ranging from undertaking corporate advisory and structuring, to managing compliances with dynamic and evolving service areas in India. Its services offered include Internal Audit and Risk Advisory, Tax (International and Indian), Corporate Advisory & Structuring, Financial Process Outsourcing, IT Systems Assurance, and IT Solutions, Consulting, Company Law and Legal Support, GST – Advisory and Compliance, and more.
RSM International has a moderate presence in India with locations in important cities such as New Delhi, Hyderabad, Mumbai, and Ahmedabad.
14. SCV & Co. LLP

SCV & Co. LLP was formed as a merger between two chartered accountancy firms of India, S. P. Puri & Co. (Taxation and Allied Services), and S. C. Vasudeva & Co. LLP (Audit and Allied Services) in the year 2018. The two accountancy firms belong to chartered accountants Mr. S. C. Puri and Mr. S. C. Vasudeva, respectively.
At present, SCV & Co. LLP offers its services to businesses and organizations in the field of Assurance, Risk Advisory, Tax Advisory, Corporate Advisory, and Outsourcing. The firm has industry-relevant experience in Healthcare, Textiles, Engineering, Automotive, Fertilizers, Power, Steel, Paper, Plastics, Commodities, Insurance, Hospitality, FMCG, Media, Banking, Infrastructure, Banking, IT, ITES, and Telecom.
SCV & Co., has offices located in cities like New Delhi, Noida, Ludhiana, and Mumbai.
15. S. P. Chopra & Co.

S. P. Chopra & Co. is a professional services firm with more than sixty years of experience and ranks amongst the top Chartered Accountants and Audit firms in India. The firm was formed in New Delhi comprising four partners. It has a presence in India and Ontario, Canada.
S. P. Chopra & Co. offers services in Accounting, Assurance, and Taxation as its core business lines for domestic and global businesses of all sizes. The company has gathered a team of professionals and offers complete solutions for IFRS convergence, transfer pricing, risk management, and transaction advisory.
The firm has consistently enhanced value for its clients by providing practical and innovative solutions tailored to the client's specific needs.
16. S.R. Dinodia & Co. LLP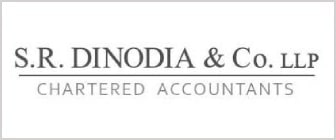 S.R. Dinodia & Co. is a professional advisory firm based in New Delhi and has more than 70 years of experience in providing taxation services to its corporate and individual clients. Today, the firm which is managed by a line of family generations and a team of skilled professionals has expanded its service offerings and reach.
The full-service firm offers a wide array of Taxation, Assurance, Auditing, Regulatory Advisory, Corporate, and other Financial Advisory services to businesses and organizations in different industries.
S.R. Dinodia & Co., and its team of qualified professionals cater to businesses using legal, taxation, accounting, advisory, and auditing expertise, as well as knowledge and experience to deliver value and quality to clients.
17. SS Kothari Mehta & Company

SS Kothari Mehta & Company (SSKM) is a leading chartered accountant (CA) firm in India providing financial auditing, consulting, and advisory services to its clients for over five decades. The company's head office is located in New Delhi, and also has offices in Kolkata and Mumbai.
SS Kothari Mehta & Co. offers services that include Audit & Assurance, Tax & Regulatory Services, Business Advisory, Accounting & Business Support, IT Risk Advisory, and more.
SSKM has a pan-India presence through a network of associates. Its clients include diversified large and medium business entities and multinational promoters.
18. Sahni Natrajan & Bahl

Sahni Natrajan and Bahl (SNB) is a chartered accounting firm with its headquarters located in New Delhi (Delhi-NCT). It also has offices in Gurugram, Bengaluru, and Mumbai. The firm has experience across a multitude of industries and has been providing professional services to corporate clients for more than 40 years, since its foundation in the year 1981.
SNB provides a wide array of services in the field of Internal Audit, Business and Management Audit, Management Consulting, Accountancy, Tax Advisory, Training, Back Office Support, and allied areas.
The firm has created a name for itself in the field of Internal Audit and has pioneered Operational Auditing in India. SNB is one of the leading firms in the conduct of comprehensive and constructive process-based appraisals that not only provide control assurance but also help re-engineer the internal systems and processes for optimal business results.
19. Suresh Surana & Associates LLP

Suresh Surana & Associates (SSA) is a chartered accountant and advisory firm. The firm provides value-added services that are aimed at creating a competitive advantage for its clients to help businesses compete successfully in a rapidly changing marketplace.
The firm offers a wide range of specialized, multi-disciplinary professional services that meet the immediate as well as the long-term business needs of clients. The services offered are Internal Audit and Risk Management, Taxation, Audit and Assurance, Corporate Advisory and Structuring, Operations Consulting, Financial Process Outsourcing, and Information Technology (IT) Services.
SSA's team of professionals includes Chartered Accountants, MBAs, Engineers, Company Secretaries, CISA/ISA professionals, and Cost Accountants. These professionals are equipped with business and technical skills, experience, and knowledge base to deliver customized solutions to their clients.
20. T R Chadha & Co. LLP

T R Chadha & Co. is one of India's prominent Chartered Accountancy firms having over 70 years of experience in various financial areas and catering to businesses in various sectors. The firm is affiliated with the Public Company Accounting Oversight Board (PCAOB), which is a non-profit corporation overseeing the audits of public companies, brokers, and dealers to promote investor protection. Having affiliations with PCAOB, T R Chadha & Co. is granted authorization to also conduct US GAAP Audits of US-based companies, both listed and non-listed ones.
The firm offers its clients a comprehensive range of financial services including Audit and Assurance, Business Advisory & Internal Audit, Book Keeping & Outsourcing, Inbound & Outbound Investment, FEMA Advisory Services, Goods and Services Tax (GST), Domestic Taxation & International Taxation, Company Secretarial Services, and India Specific Services.
Its India Specific Services mainly include Transfer Pricing, Corporate Social Responsibility Audit
Fixed Asset Management (FAM), Income Computation and Disclosure Standards (ICDS), Virtual Chief Financing Officer (CFO), and Internal Controls over Financial Reporting (ICFR).
Wrapping Up
Auditing firms in India have become a quintessential part of the success of a business. The ever-growing business demands also bring with them a unique set of challenges that require assistance from professional CAs to solve. Audit firms can provide the support and guidance needed to lift any company or organization to a better peak.
Therefore, providing financial auditing services can often go a long way in saving one's company or organization of any size and industry large sums of money by spotting errors and providing solutions before it becomes irreversible.