Top 20
Top 20 CA Firms in India To Build Your Career As CA
A career option in India such as a Chartered Accountant (CA) has shown a significant increase and scope. Individuals studying financial accounting courses from various schools and colleges have a bright scope when it comes to job opportunities. They can be hired by companies and businesses of any size, to work for them and maintain their books of accounts and are paid for their services.
What Do Chartered Accountants Deliver?
The concept of accountants or bookkeepers in India actually goes back several centuries. An accountant (in the local term 'Munim' or 'Munshi') maintained records of financial transactions both for others and their own. Most bookkeepers were basically hired to work for emperors, kings, local businessmen as well as wealthy individuals who would hire accountants on a contract basis.
If you're wondering what can a CA possibly be hired to do, then let's quickly take a look at their various work scenarios:
Accounting
Taxation
GST (new tax system introduced in India)
Income Tax
Balance Sheet
Tally (Application Software for book-keeping)
Excel/Spreadsheet (Application Software for managing financial transactions, calculations, etc.)
Payroll
HR Payroll
Financial Consultation & Advisory
Other Services Related to Finance
From this, you will now get a clear picture of where CA professionals shine. Also, many organizations, companies, enterprises, and business entities (small, medium, and big-scale) are always looking to hire CAs to manage their books of accounts and to provide advice in finance management.
Moving on, we're going to share with you some of the well-known CA firms in India that are great places for aspiring chartered accountants to work and grow.
20 Best Companies in India for Individuals Seeking Career/Job as Chartered Accountant
The following is a select list of the top CA firms in India that provide seamless opportunities to individuals that want to start their career or job as chartered accountants and benefit from it.
Note: Most companies that are mentioned on this list are international businesses that have set up their branches/centers in various cities in India.
However, you will also find a number of Indian-based CA firms and other public or private sector businesses that provide career opportunities to interns and professionals.
1. Deloitte India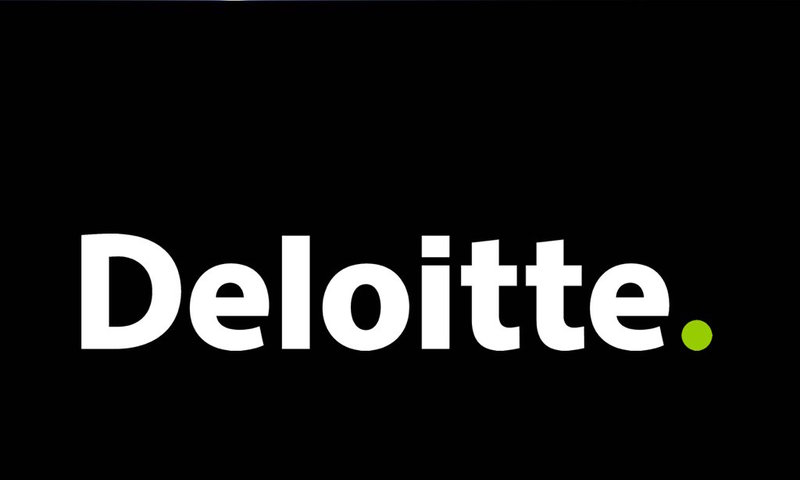 Deloitte is one of the top CA firms In India. It is a subsidiary of Deloitte Touche Tohmatsu Ltd. (DTTL), based in the United Kingdom. The company is the largest professional services network in the world.
Deloitte India offers services like Audit, Tax, Financial Advice, Legal, Consulting, and Enterprise Risk and Advisory services, among other things to clients. The company also provides Accounting and Taxation courses to hundreds of professionals in many countries around the world.
They are the advisors to many of the world's most precious brands. The consulting services of industries work on the theory of providing practical perspectives and solutions to questions.
2. Ernst & Young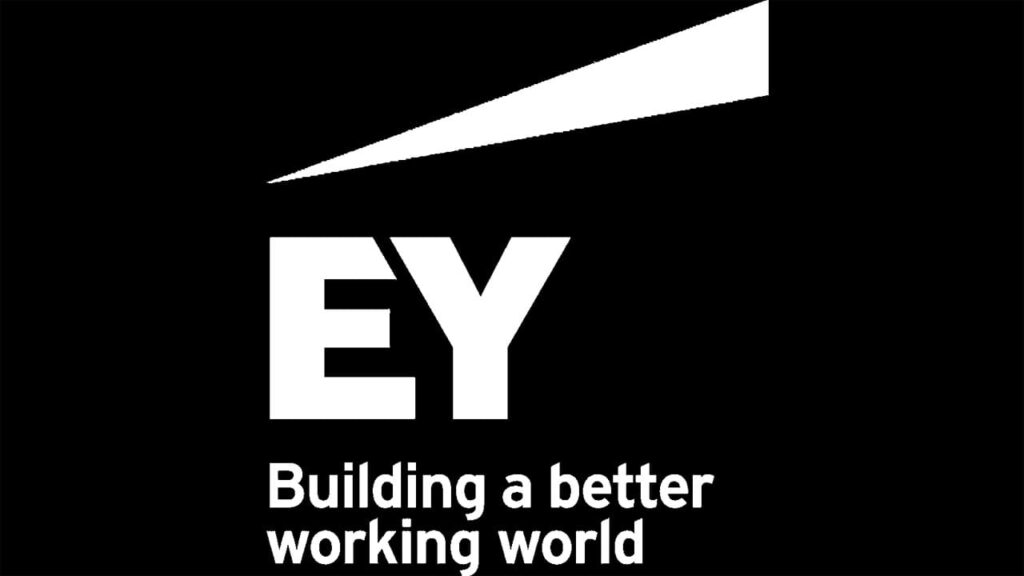 Ernst & Young, often abbreviated as EY, is another top-ranked global CA firm with offices in India. EY India provides insights and services which help to create long-term value for clients, people, and society, and build trust in the capital markets.
Ernst & Young (EY) is a multinational professional services firm having its headquarters located in London, United Kingdom. In terms of revenue, the company has been ranked as the world's third-largest professional services firm and is one of the four biggest audit firms.
3. KPMG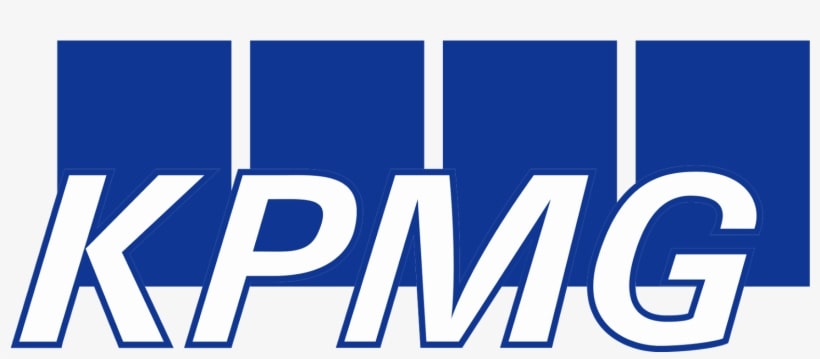 KPMG has been considered as one of the largest professional services and accounting companies in the world. Its headquarter is located in Amstelveen, Netherlands. It is amongst the big four auditors, standing along with Deloitte and EY. KPMG provides risk, financial and business advisory, tax and regulatory services, internal audit, and corporate governance services to clients. The tax and advisory services provided by the firm are divided into various service groups.
They have offices across 14 cities including in Ahmedabad, Bengaluru, Chandigarh, Chennai, Gurugram, Hyderabad, Jaipur, Kochi, Kolkata, Mumbai, Noida, Pune, Vadodara, and Vijayawada.
4. Lodha & Co.

Lodha & Co. is a multi-national real estate company operating under the Lodha Group with its head office located in Mumbai. Lodha & Co. provides professional services to a large number of corporate clients, central banks, banks, public sector corporations, insurance companies, etc. both in India and internationally.
The firm has 16 partners and is supported by a well-experienced team, which includes Chartered Accountants, Cost Accountants, Management Graduates, Company Secretaries, etc.
The company's offices are located in Kolkata, Chennai, Hyderabad, Mumbai, New Delhi, and Jaipur.
5. RSM International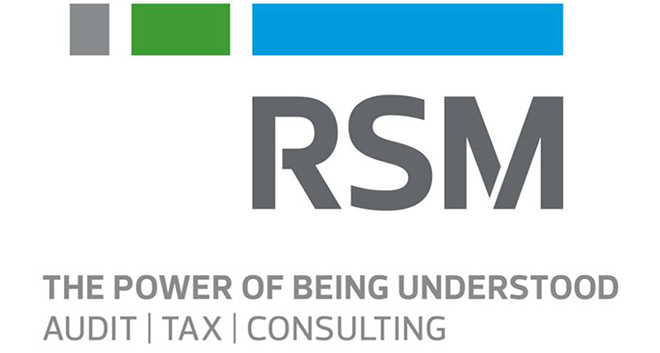 RSM International ranks among the largest professional services network of accounting firms and has a pan-India presence. In India, the company has offices in 11 cities like Mumbai, New Delhi-NCR, Chennai, Ahmedabad, Bengaluru, Gandhidham, Hyderabad, Jaipur, Kolkata, Pune, and Surat.
The company provides services for audit, tax and consulting, and advisory needs. It takes pride in holding a top place as the largest global provider of tax services in the world.
The firm has fully independent member firms and correspondents in 111 countries. The member firms of RSM International have a combined total of 35,396 staff and which includes 3,221 partners in 718 offices.
6. PricewaterhouseCoopers Pvt. Ltd.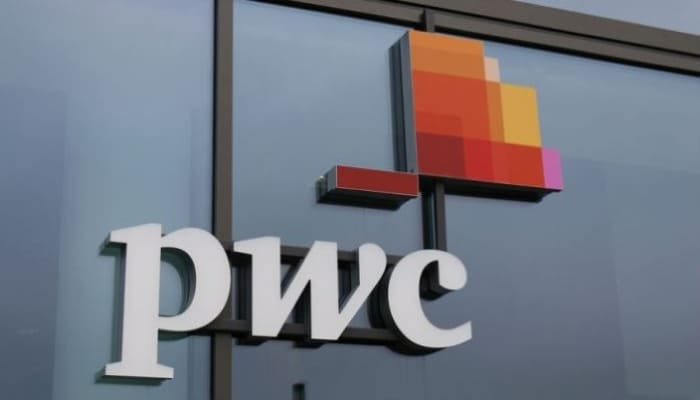 PricewaterhouseCoopers (PwC) Pvt. Ltd., is among the world's largest professional services networks in terms of revenue. It is also one of the Big Four Auditors and stands neck to neck with other larger companies like Deloitte, EY, and KPMG. PricewaterhouseCoopers (PwC) Pvt. Ltd. is a multinational professional services network.
The firm believes in assisting to resolve complex issues and identify opportunities. People from all backgrounds such as arts, business, economics, engineering, information technology, finance, health, law, and more are entertained.
In India, PwC has several offices in cities like Kolkata, Mumbai, Pune, Bengaluru, Ahmedabad, Bhopal, Hyderabad, Jaipur, Patna, Bhubaneshwar, Chennai, Delhi-NCR, Dehradun, and Raipur (Chattisgarh).
7. S S Kothari Mehta & Company (SSKM)

S S Kothari Mehta & Company is one of the oldest and most active running chartered accountant firms in India. With a combination of partners and associates, the company has covered almost all parts of the country. It offers professional services in Audit & Assurance, Tax & Regulatory Services, Business Advisory, Accounting & Business Support, IT Risk Advisory, Mergers and acquisitions, Corporate Laws, etc.
The best thing about this firm is that it has over 55 years of operation. SS Kothari Mehta & Company is one of the highly reputed firms in New Delhi and has branches in Mumbai and Kolkata. It also has offices located in 100 countries around the world.
The firm has created a strong national presence through a network creation of 6 offices and 20 associates which covers almost all the regions of the country.
8. BDO India LLP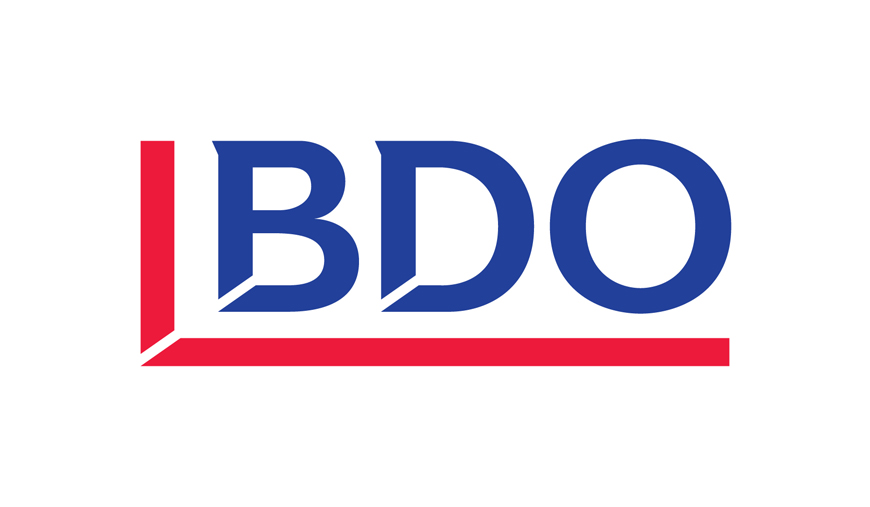 BDO India LLP is a member firm of BDO International Limited, a company based in the United Kingdom. The company is ranked in the top CA firms list for providing the largest accounting services network in the world. The company is a worldwide professional services network of accounting, tax, and advisory firms and one of the best public accountancy firms in India.
BDO International has its competency in serving national and international clients. BDO has its member firms in 151 countries and takes pride in employing around 60,000 partners and staff in 1,328 offices all over the world.
9. Sahni Natrajan & Bahl (SNB)

Sahni Natrajan & Bahl (SNB) is a popular Indian-based CA firm that provides services in the field of audit, consulting, accounting, and allied areas. The company has since earned a reputation for providing services of the highest quality with the aim of adding value to each of its clients in a totally professional, independent, and ethical manner.
The firm aims to consistently provide customized solutions to each and every client, drawing on its wide range of practical experience across a multitude of industries.
SNB was established in 1981 and is based in Delhi. This is one of the leading firms in India. They also have branch offices located in Bengaluru and Mumbai.
10. Grant Thornton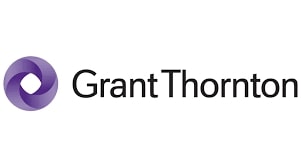 Grant Thornton International is a UK-based accounting services firm that also has branches in 125 countries around the world, including India. The firm is known for generating very high revenue and providing services in areas of assurance, accounting, tax, and advisory.
The company focus on implementing futuristic digital operating models for global organizations and start-ups. Their Private Clients Services team assists clients to operate within the framework to ensure the preservation of family wealth, legacy, and values. Grant Thornton firm also works with HNIs and families, business owners, and family offices to deliver exceptional service through practical and bespoke advice, tailored to their priorities.
Grant Thornton has continued to provide valued services to businesses with the potential to grow and operate internationally.
11. Luthra & Luthra LLP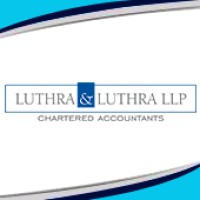 Luthra & Luthra LLP was founded in 1979 by Mr. A.K. Luthra and today, the CA firm has a pan India presence and also has offices in the Middle East and Europe. The head office of Luthra & Luthra LLP is situated in New Delhi.
The firm provides a range of services like Assurance, Corporate Governance, Transaction Advisory, Insolvency & Bankruptcy Advisory, IFRS/Ind AS, Goods and Service Tax (GST), Corporate Taxation, Transfer Pricing & International Taxation, and Business Support to global clients.
12. S.R. Dinodia & Co. LLP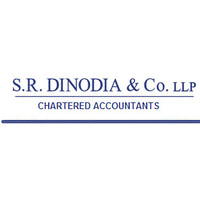 S.R. Dinodia & Co. LLP is an India-based CA firm that was established in 1952 and its headquarter is located in New Delhi. The industries they serve are Agriculture, Chemicals, Hospitality, Infrastructure, Retail, Automotive, Consumer Products, Financial Services, Logistics Transportation, Social & Public Sector, Capital Goods, Education, Healthcare, Technology, and Professional Services.
The company provides services like Assurance Services, Corporate, Regulatory Advisory Services, Taxation Services, and Transaction Advisory Services to various industries both nationally and internationally.
13. Desai Haribhakti & Co.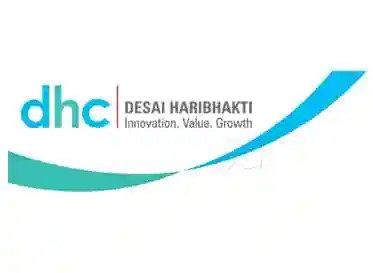 Desai Haribhakti& Co. is a leading national firm of Chartered Accountants which was founded by Mr. Dilip B. Desai and Mr. Shailesh V. Haribhakti, hence the firm's name. Mr. Desai is a Fellow Chartered Accountant, a National Scholar, and also a Gold Medallist. He has further transformed later as Baker Tilly with an international outlook.
The firm has offices in Mumbai, Hyderabad, and New Delhi. Through their five service divisions, they provide a range of accounting, assurance, advisory, and consulting services both nationally and internationally.
14. Suresh Surana & Associates LLP

Suresh Surana & Associates LLP (SSA LLP), this company offers a huge range of specialized, multi-disciplinary professional services that meet the immediate as well as the long-term business needs of clients.
The company's services include a varied range of advisory and assurance services that are specifically designed to meeting and assisting organizations in all of their decision-making processes. These can range from undertaking corporate advisory and structuring, capital market consulting, corporate borrowings, compliances with dynamic and evolving service areas, such as IFRS/GST, Information Technology (IT) solutions, executive search function to meet business needs, tax advisory covering both Indian and International regulations, legal and secretarial services, Transfer Pricing consulting and Study report, Information System Audits, internal control review, due diligence review, and audit, assistance in winding up, etc.
15. K.S. Aiyar & CO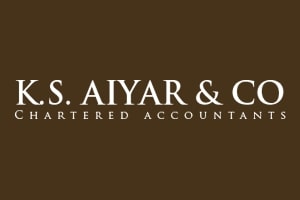 K. S. Aiyar & Co. is professionally managed by an Executive Board, Chief Executive Officer, and a Managing Partner at the helm of each practice office. The firm has a Board of Governors, which includes two independent members and two executive members, and takes the responsibility for the governance of the firm.
K. S. Aiyar & Co. provides professional services to a large number of well-respected companies. The company uses the latest international risk-based methodology in assurance services and renders international tax and foreign investor hand-holding. They also provide US GAAP Restatement Services for Indian corporates.
The firm provides professional services to a wide spectrum of institutions in the field of Banking, Finance, Insurance, and Regulatory Bodies.
16. SCV & Co. LLP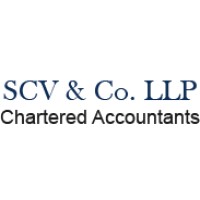 The India-based CA firm is a merger between two companies: S.P. Puri & Co. and S.C. Vasudeva & Co. The companies merged in 2018 and have since been converted to a Limited Liability Partnership. Both firms had a humble beginning and have grown over the years in terms of service offerings and client base. The coming together of the firms is with an eye for the future, bringing tremendous synergies in operations and providing a platform to move ahead in this industry.
SCV & Co. LLP has offices in New Delhi (head office), Noida, Ludhiana, and Mumbai. The company has experience in several industries, like Healthcare, Textiles, Engineering, Automotive, Fertilizers, Power, Steel, Paper, Plastics, Commodities, Insurance, Hospitality, FMCG, Media, Banking, Infrastructure, Banking, IT, ITES, and Telecom.
The primary service offerings of SCV & Co. LLP are Assurance, Tax Advisory, Risk Advisory, Corporate Advisory, and Outsourcing.
17. S. P. Chopra & Co.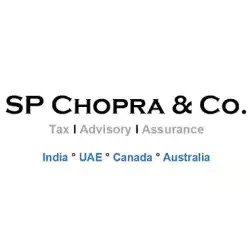 S. P. Chopra & Co. is a global Chartered Accountant firm based in New Delhi and has been in operation for more than 65 years. They have branch offices in several cities in India as well.
The company provides services, which include Accounting, Assurance, and Consultancy as their core business lines for domestic and global businesses of medium to large size. The firm also has expertise in providing end-to-end solutions for Company Law Matters, IFRS Convergence, Transfer Pricing, and Risk and Transaction Advisory.
18. TR Chadha & Co. LLP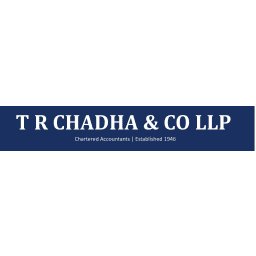 TR Chadha & Co. LLP is a chartered accountant firm based in New Delhi. The CA firm provides services, specifically to clients in India, such as Corporate Social Responsibility (CSR) Audit, Goods and Services Tax (GST), Audit Fixed Asset Management, Virtual Chief Financial Officer (CFO), and Income Computation and Disclosure Standards (ICDS). The company is affiliated with PCAOB (Public Company Accounting Oversight Board), an international non-profit corporation based in the United States.
The CA firm provides a comprehensive range of financial services that include Audit & Assurance, Business Advisory & Interim Audit, Book-Keeping & Outsourcing, Domestic & International Taxation, Corporate Consulting, Inbound & Outbound Investment & FEMA, and other specialized services to clients both in India and overseas.
19. Khanna & Annadhanam LLP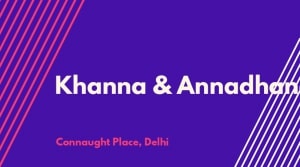 Khanna & Annadhanam LLP is an Indian-based CA firm incorporated in 2018 and located in New Delhi. The firm was a member of Deloitte Touche Tohmatsu International, one of the biggest accounting firms in the world, but later separated to form its own company in India.
The company and its members and partners are experienced in offering the widest range of financial, accounting, and tax services.
20. VINOD KUMAR & ASSOCIATES

Last, but not least, on this list of the best CA firms in India we have VINOD KUMAR & ASSOCIATES (or VKA) company. The firm started its business in 1980 in Gurugram, Haryana, and includes a group of chartered accountants that are qualified and experienced professionals. They along with the company play a role in providing input on business issues whilst maintaining an objectivity that gives assurance to all stakeholders in the internal and external environment.
This India-based CA firm, VKA offers a full range of services, which include management consulting, corporate finance, audit & assurance, taxation, and legal advisory services.
Wrapping Up
Working as a chartered accountant for an organization, enterprise or individual business is a great career option if you're planning to jump into one. There are various courses and training offered in which one can enroll, even after obtaining undergraduate (UG) and postgraduate (PG) degrees in the field.
Also, several companies provide internships to candidates, and thus, it can be a bright opportunity to learn and evolve besides helping others with bookkeeping and financial consultation.