Top 20
Top 20 Textile Companies in India: Produce Quality Products
The textile industry in India is governed by the Ministry of Textiles, the Government of India. The industry is dominant in the country as a large number of raw materials, such as cotton, are grown here and woven to produce fabrics. These fabrics are then used extensively in the production of a variety of clothing, household items, etc.
Cotton is grown in India on a large scale and is also exported to various countries, where even the most popular fashion brands, like Levi's, Benetton, Zara, Marks & Spencer, and several other clothing brands make garments from cotton materials which are imported from India.
You may also read related articles:
"Top 20 Shirt Brands in India" [read the article]
"Top 20 Jeans Brands in India" [read the article]
There are a number of textile companies (or brands) in India that produce materials which are used in the production of garments – shirts, sweaters, trousers, jackets, coats, etc.
20 Popular Textile Companies in India that Dominate the Fabric Market
The following are some of the well-known textile companies (listed in alphabetical order) in India that produce quality fabrics and are used in the making of finished consumer goods.
1. Alok Industries Ltd.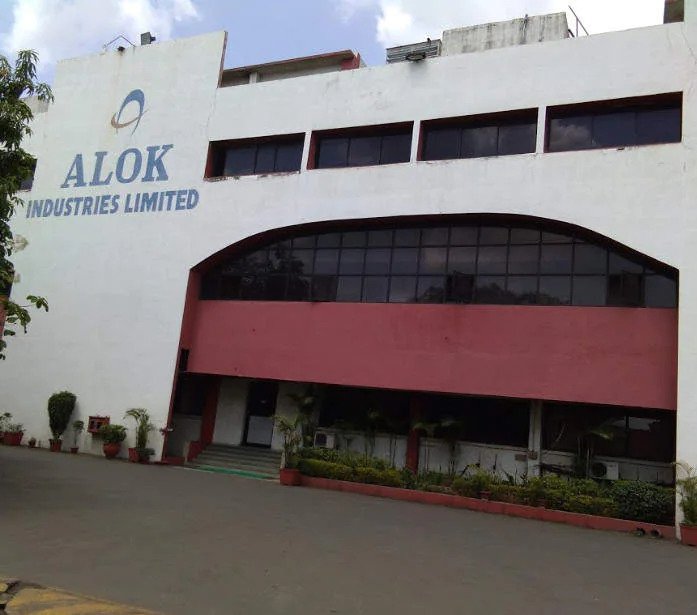 Alok Industries Limited is a popular textile company in India. The company was started in 1986 in the now called Mumbai city, in the state of Maharashtra.
The company's main business lies in home textiles, weaving, processing, knitting, polyester yarns and the manufacturing of ready-made garments. Their textile products are not only distributed and sold in India on a large scale, but the company also has a wider reach in other countries as well.
Alok Industries Limited exports its manufactured garment products across the USA, South America, Africa, Asia and Europe.
2. Arvind Ltd.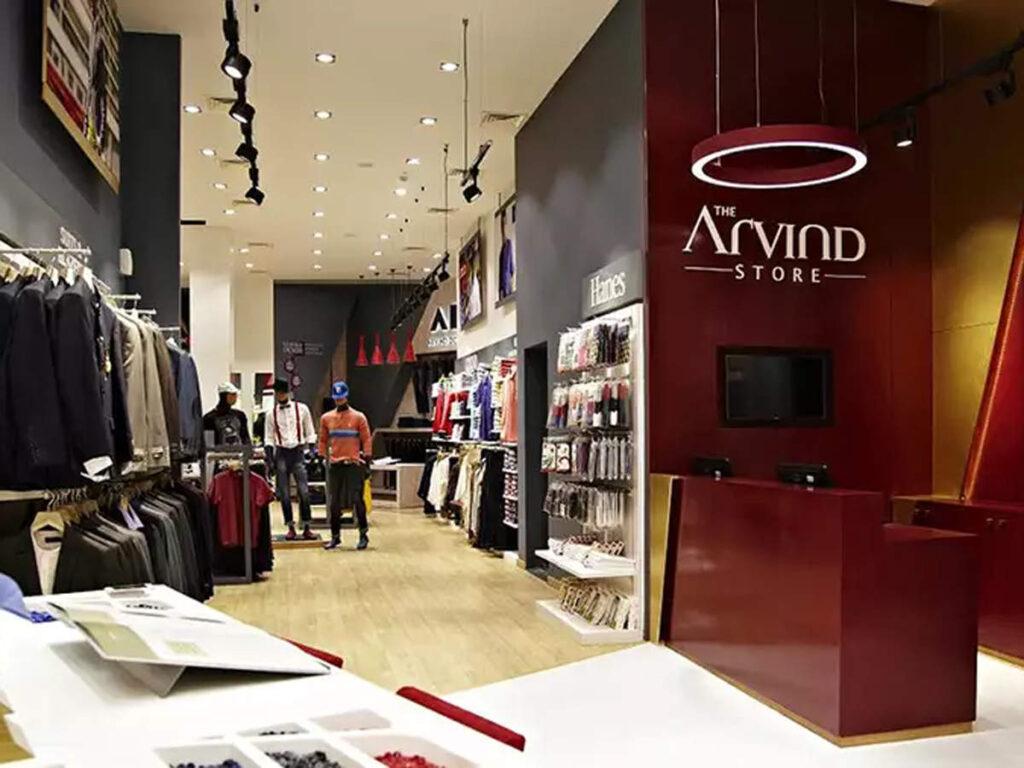 Arvind Limited is one of the oldest and largest textile companies in India. The company was established in 1931 in Ahmedabad, Gujarat. Today, fabrics which are made at Arvind mills offer a wide range of products, including knits, woven, advanced material etc. The company is the largest among the top textile companies in India.
In addition, Arvind Ltd. owns over two dozen global patents for environmental solutions and is also the largest fire protection fabric producer in the country. The company owns several popular clothing brands like Flying Machine, Newport and Excalibur. It also owns a couple of international apparel brands, including Arrow, Tommy Hilfiger, U.S. Polo, Calvin Klein, GAP, Nautica and Sephora through its nationwide retail network. NNNOW, which is a popular online store, is also owned by this textile company. Arvind Ltd. is one of the best textile brands in India.
3. Bombay Dyeing & Manufacturing Company Ltd.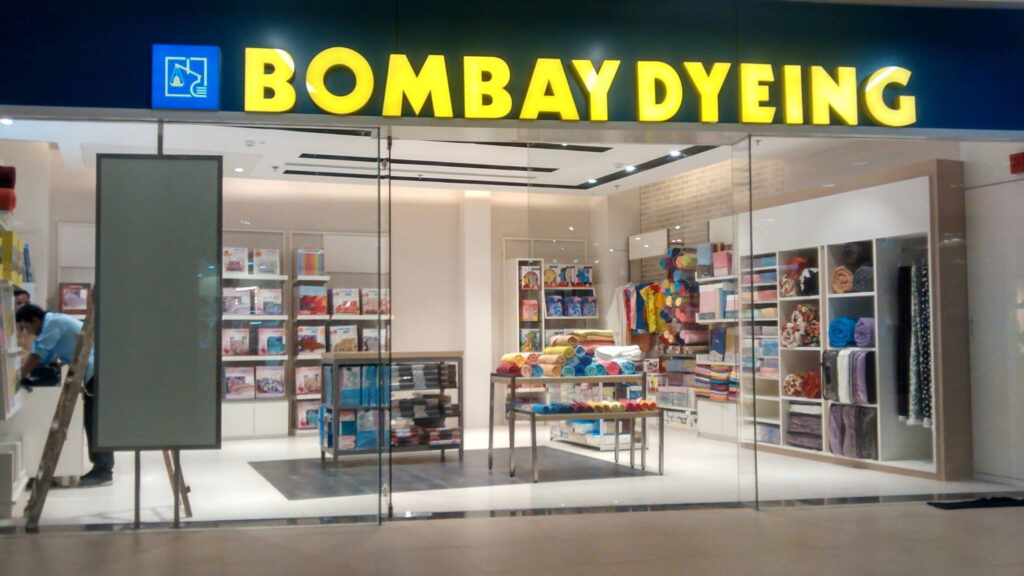 Bombay Dyeing & Manufacturing Company Limited was started in the year 1879 and it is located in Mumbai (erstwhile Bombay), India. The company's main business involves the manufacturing of Polyester Staple Fibre as well as Retail Textiles. The company is known for the design and quality of its products.
The company produces a variety of cotton and polyester suiting, shoe linings and duck textiles, satin furnishings, yarn-coloured fabrics, towels, tabletops and napkins, satin bed sets, and more. Bombay Dyeing's core business is in the manufacturing of textiles, and it has five facilities that meet international standards.
Today, the company produces around 300,000 metres of cloth per day. In addition, it operates a distribution network of more than 600 exclusive locations across the United States. The company works in the textile and chemical industries. Bombay Dyeing is one of the country's major textile exporters. It is one of the top-ranked textile companies in India.
4. Bombay Rayon Fashions Ltd.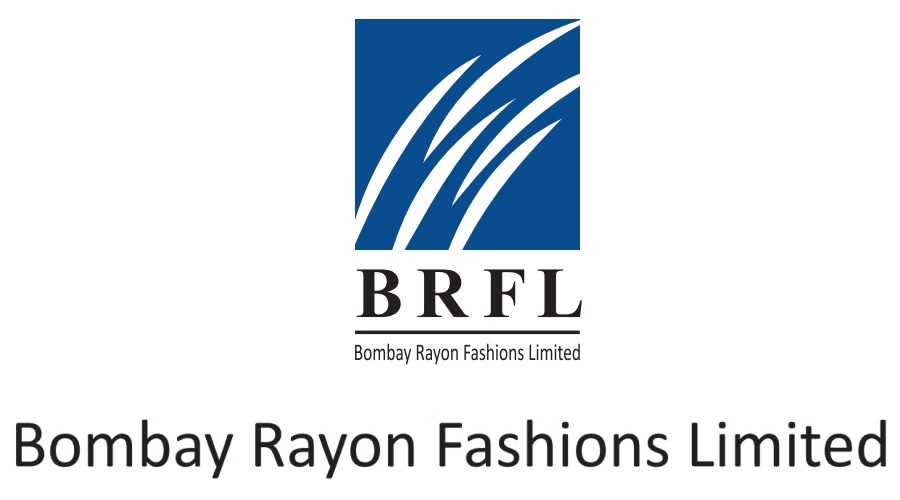 Bombay Rayon Fashions Limited is India's most well-known vertically integrated textile company. The company was incorporated as Mudra Fabrics Private Limited in 1992 but changed its name to Bombay Rayon Fashions Limited in 2004.
The company has a large presence in design, yarn dyeing, weaving, fabric processing, garment manufacturing, and retail value chains. The company also produces a wide variety of fabrics and clothing in its facilities.
The company has at least 13 manufacturing sites, including one located in Mumbai which mainly serves as a sampling facility. Its other manufacturing sites can be found in cities like Bengaluru, Navi Mumbai, Thane, Silvassa, and several other places in the country.
5. Fabindia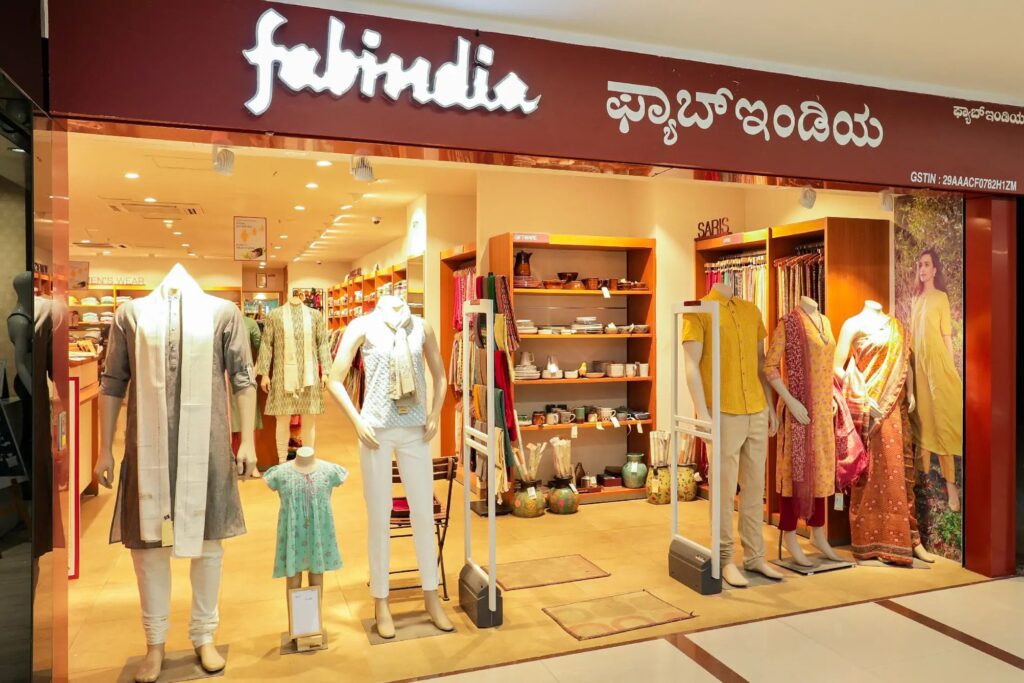 Fabindia is an Indian-based retail chain business that sells clothing, home furnishings, fabrics, and a variety of cultural items that are made by artisans, mostly from the country's rural regions.
The company was started in 1960 in New Delhi by an American named John Bissell. He had worked for the Ford Foundation, a charitable human welfare organisation owned by the Ford Motor Company.
Fabindia began as an exporter of home furnishings before expanding its business into domestic retail in the year 1976. The company established its first store in Greater Kailash, New Delhi. At present, Fabindia has at least 327 outlets in India and 14 more stores in other countries.
Fabindia sources its products from India through 17 community-owned companies, and a certain percentage of the shares are held by artisans and craftspersons. The company's products are primarily obtained from villages, assisting in providing and maintaining employment in the rural regions of India. There are more than 40,000 artists and crafters in India who work hard to make the products.
6. Grasim Industries Limited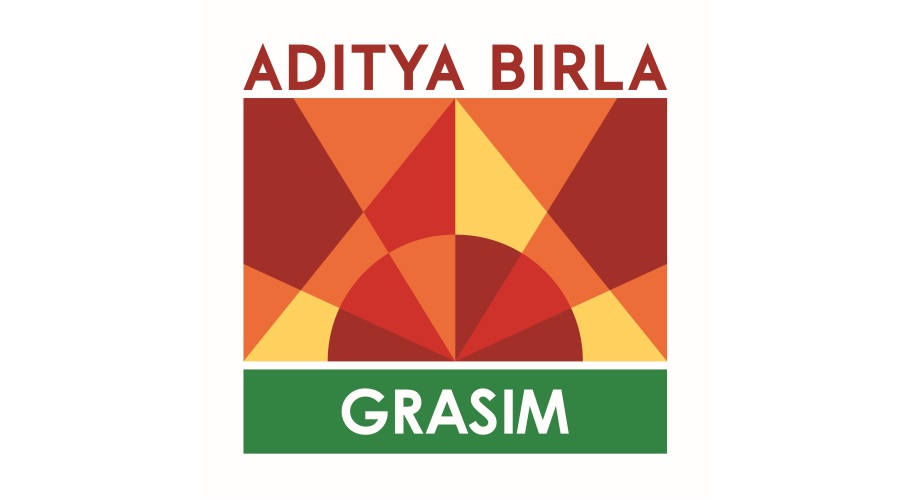 Grasim Industries Limited was started as a manufacturing company in the year 1947 and is headquartered in Mumbai, Maharashtra. It is a subsidiary of Aditya Birla Group and is ranked as the largest private sector company in the country. It is also ranked one of the top textile companies in India.
The company is the world's leading producer of viscose rayon fibre. The company produces viscose filament yarn and viscose staple fibre. It caters to international fashion houses in the United States and the United Kingdom supplying fabric to them for the manufacturing of the garments.
Grasim has expanded into several industries, including viscose staple fibre (VSF), cement, sponge iron, chemicals, and financial services, like asset management and life insurance.
7. Himatsingka Seide Ltd.

Himatsingka Seide Limited was founded in 1985 and is owned by the Himatsingka Group, which is a well-integrated household textile company having a global footprint. The company focuses mainly on the manufacturing, design, retailing and distribution of home textile products. On the manufacturing front, the company operates amongst the largest capacities in the world for producing upholstery fabrics, drapery fabrics and bed linen products.
Its retail and wholesale distribution divisions are spread across Asia, Europe and North America. The company is a popular name for some of the most prestigious brands in the home textile space and caters to private label programmes of major retailers across many places.
8. JCT Limited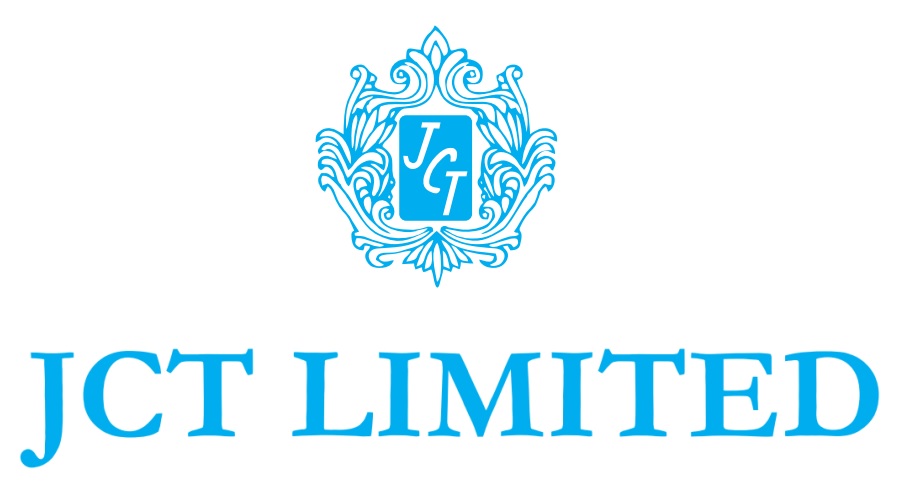 JCT Limited is a part of the Thapar Group which was founded in the year 1946. The company is engaged in the manufacturing of textiles and synthetic fibres (also called nylon filament yarns). The company operates through two segments which are called: Textiles and Filament Yarn. Its textile manufacturing facilities are located in Phagwara, Punjab.
The products of the company that are considered as part of the Textile segment are cloth and yarn. On the other hand, the products that are considered as part of the Filament Yarn segment are nylon yarn and chips. The company's product line comprises some of the finest cotton and blended textiles. This has been fuelled by a goal to succeed in all aspects of the company's operations, including spinning, weaving, processing, and strict quality control at each stage of production.
JCT Limited is the country's first textile company to develop organic cotton fabrics, and its textile business was the first in the sector to be awarded an ISO 9001 certification in 1996. The company's textile unit has grown into one of India's leading textile producers in the five decades making it one of the top-ranking textile companies in India.
9. KPR Mill Ltd.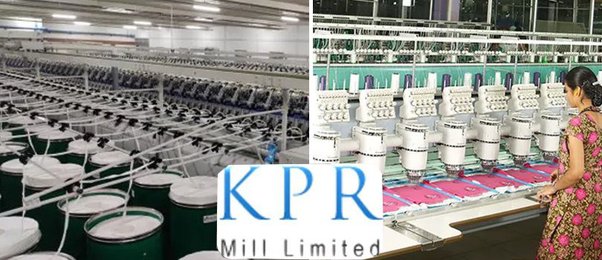 KPR Mill Limited is one of the largest apparel manufacturing companies in India. It produces yarn, knitted grey and dyed fabric, and ready-made garments as well. The garment manufacturing facility is one of the largest in India with a capacity to produce around 95 million garments per annum. It is on the list of the top textile companies in India.
The company's yarn production division has more than 3.5 lakh spindles with a production capacity of 90, 000 metric tonnes per annum. With the most modern machinery of international standards, KPR Mill Limited produces Combed, Grey Melange, Carded & Compact yarn that are also used in the production of apparel for the world's leading clothing brands.
KPR Mill's fabric division is equipped with high-speed automatic circular knitting machines that can knit various types of fabrics at a capacity of 27, 000 metric tonnes per annum. Its fabric processing unit has a capacity to process 18, 000 metric tonnes per annum with trendsetter ETP.
10. Kalyan Silks

Kalyan Silks is a textile retail brand which is part of the popular Indian-based textile company, Kalyan Group. The company was started in Thrissur, Kerala, where it currently has a textile mill for manufacturing garment products, mainly silk sarees. 'Saree' is both ethnic and formal clothing for women in India.
Although the company's main area of manufacturing in the textile industry is silk sarees, they have also expanded into making various types of garments for men and children, as well. For instance, they make/retail ready-made garments, such as 'Dhoti' (a piece of cloth used by men to wear instead of trousers), shirts, T-shirts, trousers, etc.
Kalyan Silks manufactures garment products which are distributed in various parts of the country, as well as in Muscat (capital city of Oman) and the UAE.
11. Karnataka Silk Industries Corporation Limited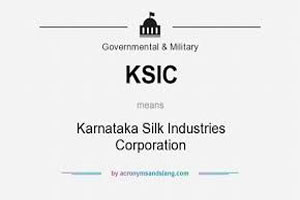 Karnataka Silk Industries Corporation Limited was started as a textile company in India to promote silk (and its products) as a cultural heritage. The company is located in Mysore, which is known for its rich cultural heritage. The company manufactures premium quality silk products. The company was formed, especially to promote the cultural heritage i.e., silk.
The company has been producing high-quality silk for many years and its distribution is spanned all over India. It produces premium quality silk that is admired throughout India. Their popular garment products include silk dhoti, men's ties, salwar kameez, silk sarees, kurta, and more. There are also several other items which are some of the company's best offerings.
12. Lakshmi Mills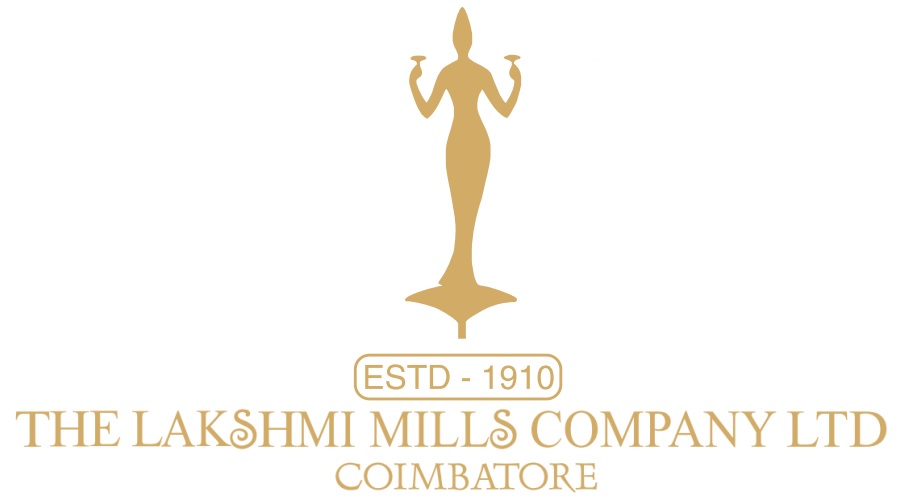 Lakshmi Mills Company Limited was founded in the year 1910 by G. Kuppuswami Naidu as part of its parent company, Lakshmi Machine Works. The headquarter of Lakshmi Mills Company is located in Coimbatore, Tamil Nadu.
The company has two composite textile units, which are situated in Avinashi Road and Palladam and another in Kovilpatti. The mill's founders were also essential in establishing several textile machinery firms, including Lakshmi Machine Works (LMW) and medical and educational institutions. Their unit at Papanaickenpalayam, Coimbatore, is a well-known landmark in the city.
The company offers a wide range of products including textile yarn, textile garments, weaving, and spinning. This company is one of the top textile companies in India.
13. Nitin Spinners Ltd.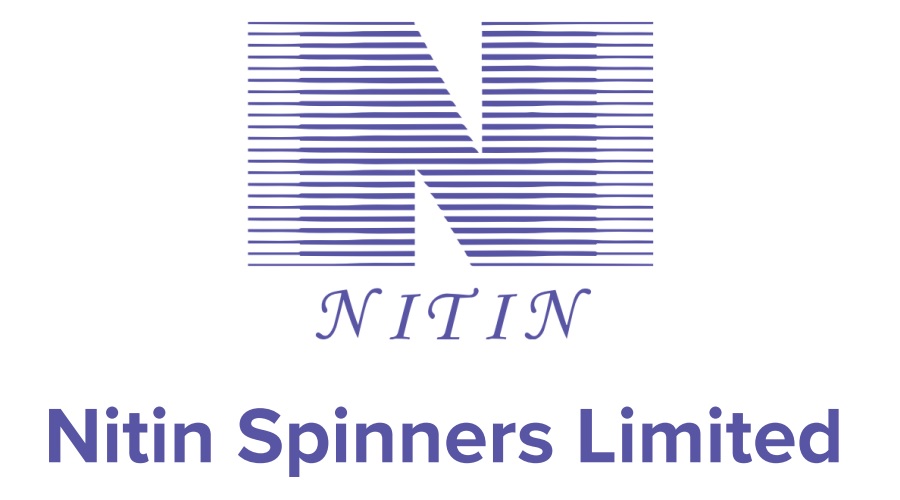 Nitin Spinners Limited has emerged as a leading manufacturer of 100% cotton yarn and knitted fabrics in India with over 25 years of experience. The textile company was founded in 1992 in Bhilwara, Rajasthan. The company was formed as a response to the apparent need in the Indian textile industry for premium quality products and services.
Bhilwara is often called the 'Textile City of India', and it is where the company is connected to all the major cities of the country with proximity. This helps the company to easily obtain raw materials from various sources as well as have accessibility to many shipping ports.
Nitin Spinners is a Government of India recognised export house, and it has today emerged as one of India's largest and reputed producers of 100% cotton yarn and fabrics. The company also has Environment and Energy Management System certifications for occupational safety and social accountability.
14. Page Industries Ltd.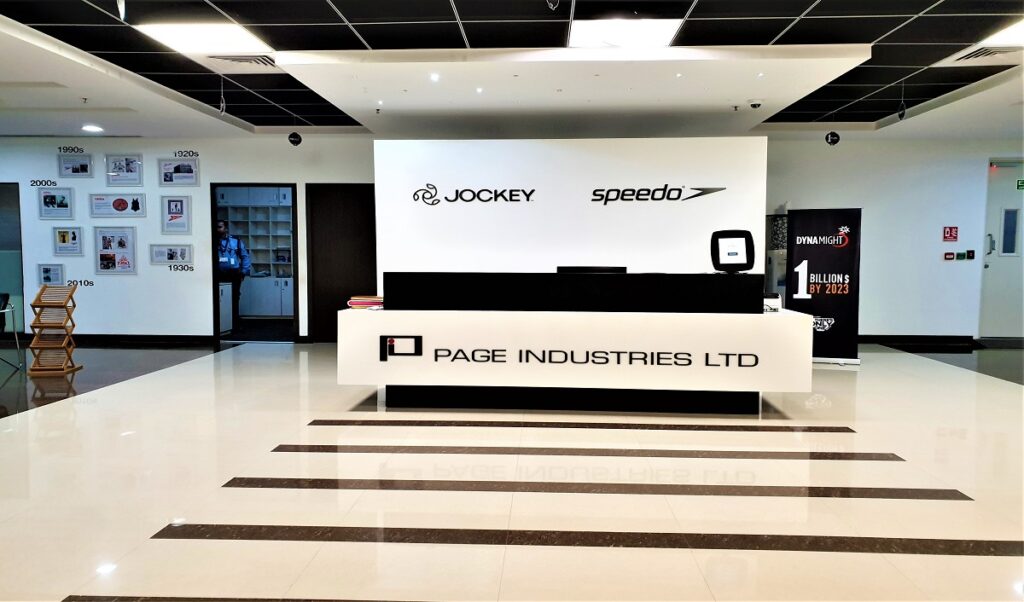 Page Industries Limited is located in Bengaluru, Karnataka. The company is the exclusive licensee of the popular international brand, JOCKEY International Inc. The company manufactures, distributes, and markets the US-based JOCKEY brand in India and several other countries, such as Sri Lanka, Bangladesh, Nepal, and the UAE. JOCKEY is the company's flagship brand and also a market leader in the innerwear category. Page Industries and the brand Jockey have together pioneered the inner-wear garment industry on many fronts.
Page Industries is also the exclusive licensee of Speedo International Ltd., in which the company manufactures, markets, and distributes products of the Speedo brand to consumers in India. The company is geared to take their brand Speedo International Limited to the next level of consumer connection and making it the most sought-after swimwear brand in the country.
15. Raymond Ltd.

Raymond is another major textile and garment brand in India with a majority of its business interest being in the textile and apparel sectors. The company also has a presence across diverse segments, such as FMCG, Engineering, and Prophylactics both in the national and international markets. Raymond is among the largest textile companies in India.
Raymond produces the finest fabric in the world. With over 1,100 exclusive stores spread across 380+ cities and an expansive network of over 20,000 points-of-sale (POS) in India, Raymond also has a presence in tier 4 and 5 cities.
Raymond is also a leading player in shirt fabrics and is the preferred brand in the over-the-counter (OTC) space. A formidable player in the Denim space, Raymond is also the top producer and preferred supplier of premium quality Ring Denim to the world's leading Jeanswear brands.
Raymond Group also has an extensive presence in the business-to-business (B2B) space through its garment business. The company owns a state of the art subsidiaries like Silver Spark Apparel Ltd., Celebrations Apparel Ltd., and Everblue Apparel Ltd. Raymond is the only manufacturer of full canvas premium jackets in India.
16. Rupa & Company Ltd.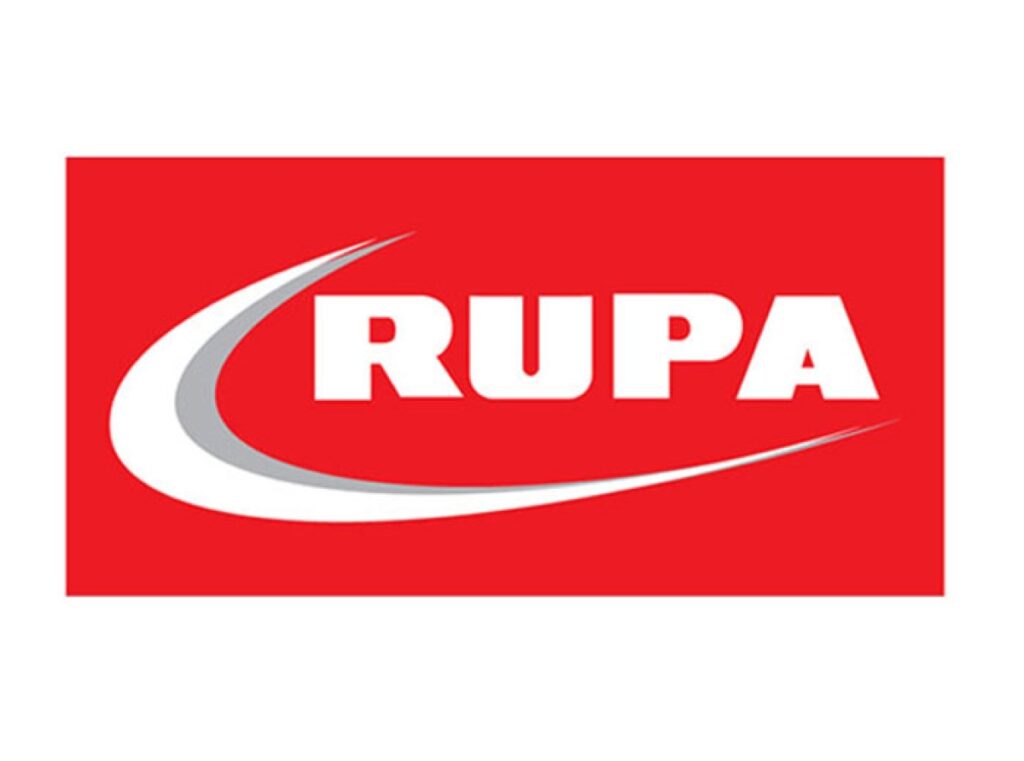 Another popular clothing brand, Rupa is today, undeniably one of the well-known knitwear brands in India. It covers the entire range of knitted garments, from innerwear to casual wear. And thus, this Indian garment brand is on the list of top textile companies in India.
Rupa has evolved to become the frontrunner in India and a leading player in the global market with far-reaching footprints and millions of satisfied customers.
17. Sitaram India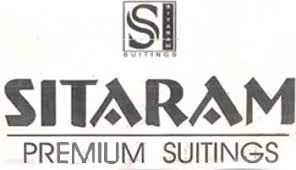 Sitaram India is another well-known name in the textile industry. The company is a vertically integrated textile company catering for the manufacturing of fabrics, which begins from yarn twisting up to weaving and packing of the finished products.
The products basically involve cotton, polyester, viscose, denim, linen and other allied fabrics that are specifically used for men's clothing. The finished garment products are sold under the brand names, "Sitaram Fashions" (wholesale suiting and shirting loom unit), "Stardom" (creates a luxurious selection of fabrics) and "Swiss Arrow" (manufacturer and supplier of woven and non-woven materials), respectively.
18. Trident Ltd.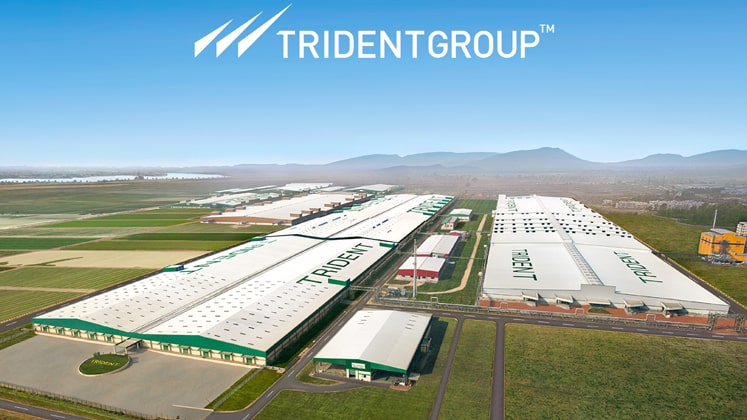 Trident Limited is the flagship company of the Trident Group, a popular Indian-based business conglomerate and a global player. The company was founded in 1990 and is headquartered in Ludhiana, Punjab. Over the years, Trident Limited has evolved into becoming one of the world's largest integrated home textile manufacturers.
19. Vardhman Textiles Ltd.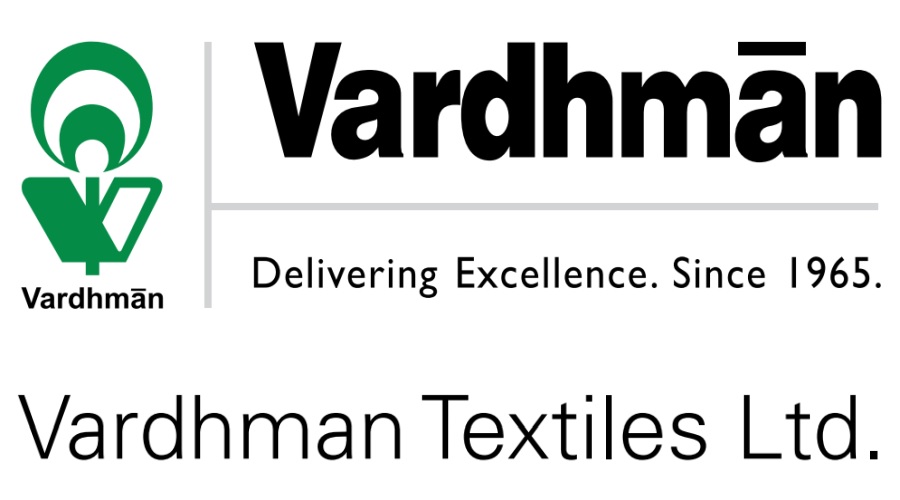 The company is engaged in the business of manufacturing a wide variety of yarn, bed linen, bath linen, paper, chemicals and captive power. Their state-of-the-art manufacturing facilities are located in Barnala, Punjab and another in Budni, Madhya Pradesh. The company is also one of the largest exporters of home textile products with a significant market share.
Vardhman Textiles is one of the largest and most popular textile companies in India. The company was founded in 1965 and is now a part of the Vardhman Group, which today, is among the leading textile conglomerates in the country. The company has evolved over the years into a modern-day textile major and stands as the epitome of perpetual business growth and rich industry experience.
The company is mainly engaged in the business of manufacturing Yarn, Fabric, Acrylic Fibre, Garments, Sewing Threads and Alloy Steel. The company has developed as a business conglomerate over the years with a presence in India and in 75 countries around the globe.
20. Welspun India Ltd.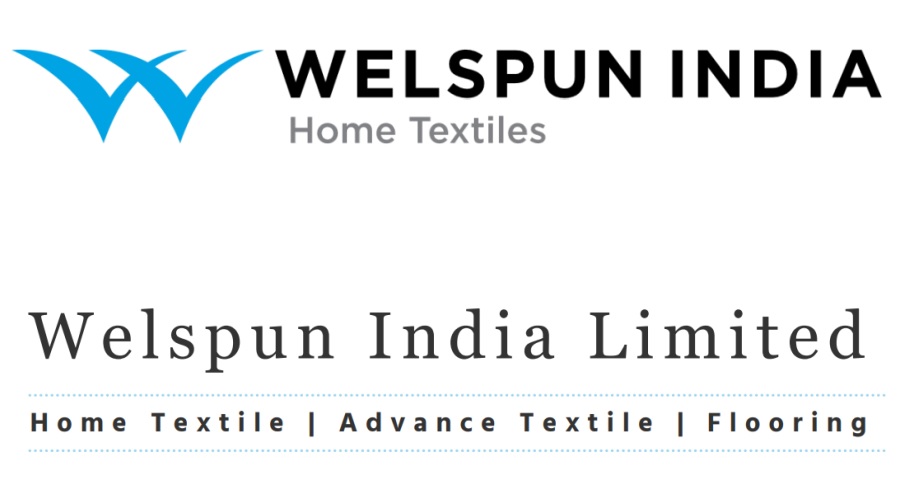 Welspun India Limited is known as the largest textile company in India. The company is part of the Welspun Group, which is a global leader in home textiles that supplies its products to the top global retailers. The company's manufacturing facilities are located in India and are equipped to deliver high-quality products. Their facilities have also been benchmarked to international standards.
Presently, it is estimated that more than 70 per cent of the business for advanced textiles comes from exports.
Wrapping Up
The textile companies in India play a key role in the manufacturing of fabrics in the country, while also having a major export business all over the world.
While there are several companies in the country alone that produce materials which are used in the making of both common and branded fashion merchandise, these textile companies are evolving in the market as major players.