Top 20
Top 20 Shares in India in 2023
Investing in the top shares in India requires a good amount of understanding, application of concepts used in stocks and shares, weighing financial risk on investment, etc. Stocks also referred to as shares in the stock market, basically mean buying a piece of public ownership of a particular company or companies. People that invest in company shares often take assistance from stock brokers, whether online (newsletter, e-mail, web-based/mobile brokerage service such as trading) or offline (phone or in-person), or both.
A Brief Overview of Stocks/Shares and Investing
The shares relate exclusively to corporate shares, securities traded on the stock exchange. Simply put, it is possible to own shares of several types of financial instruments, such as mutual funds, exchange-traded funds, limited liability partnerships, real estate investment funds, etc. Technically speaking, shares are units of shares.
In order to invest in shares of a company's stock, you will need a brokerage account. A few examples of top service-based brokerage accounts (also called Demat accounts) that are used in India are Zerodha, 5Paisa, Motilal Oswal, Sharekhan, Angel Broking, Kotak Securities, Upstox, Finvasia, and many more. Due to impressive returns, multiple investment options, and easy liquidity, people have been rushing toward the stock market and searching for the best stock brokers in India for investments.
Categories of Stocks
There are several categories of stocks that are available to individuals for investment or trading and can earn dividends (profits) from it.
Energy Stocks
Value Stocks
Large-cap stocks
Small-cap Stocks
Blue Chip Stocks
Food-Sector Stocks
And Others
In each case, these categories relate not so much to the shares themselves as to the corporations that issued them.
Also, read these articles:
Top 20 Companies in India by Market Capitalisation
Top 20 Wealth Management Companies in India
Top 20 Mutual Funds Companies in India
Here, we're going to share with you a few top shares in India, if you're planning on investing or trading in the stock market.
List of 20 Best Long-Term Stocks/Shares in India to Buy or Sell
Below is an alphabetically sorted list of the top-performing stocks in India that are worth your investment.
Note: Please analyze the companies carefully if you want to invest or trade in any of the stocks mentioned in the list here. A high stock price doesn't guarantee a fundamentally strong company or a good investment, or vice versa.
1. Alembic Pharma Limited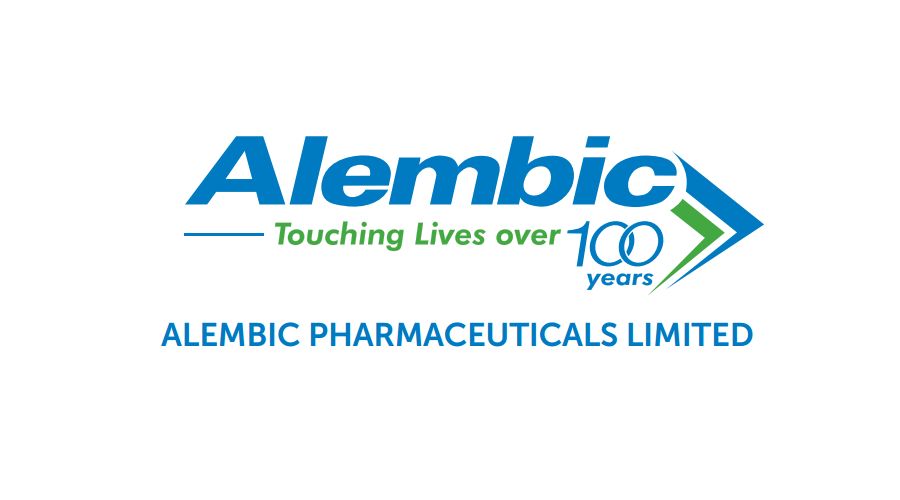 NSE Code: APLLTD
BSE Code: 533573
Alembic Pharmaceuticals Limited is a large Indian pharmaceutical company engaged in manufacturing and marketing. Indian formulations, international generics, and Active Pharmaceutical Ingredients (API) worldwide. The company is headquartered in Vadodara, Gujarat, and a third of its revenue of more than $600 million comes from the Indian market.
Alembic Group is one of the oldest industrial companies in India, operating in the fields of glass, chemistry, real estate, engineering, education, and healthcare. It was founded in 1907 as Alembic Chemical Works Company Ltd by Professor T.K. Gajjar, the first famous chemist in Western India, Prof. Kotibhaskar, a gold medalist in technological chemistry, and Mr. B. D. Amin, a man with incomparable business tact and management abilities. In 2010, the group liquidated its pharmaceutical business, forming Alembic Pharmaceuticals Limited.
2. APL Apollo Tubes Limited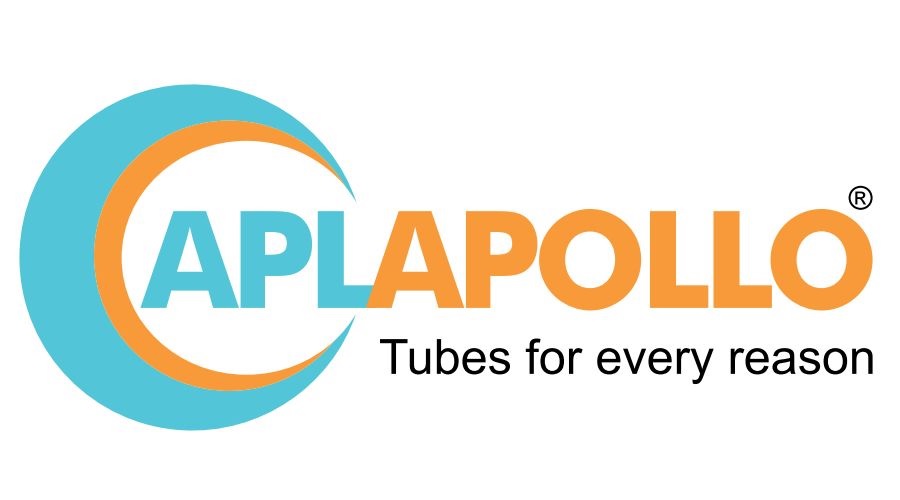 NSE Code: APLAPOLLO
BSE Code: 533758
APL Apollo Tubes Limited (APL) is the largest and most innovative manufacturer of structural steel pipes in India. Currently, the company is engaged in the production of ERW steel pipes and has 5 production units, one each in Sikanderabad (Uttar Pradesh), Hosur (Tamil Nadu), Raipur (Chhattisgarh), Murbad (Maharashtra) and Chegunt (Telangana).
The company's head office is located in Delhi-NCR, and it operates 10 production facilities with a total capacity of 2.6 million tons per year. The company's extensive 3-tier distribution network of more than 800 dealers is spread across India with warehouses and branches in more than 20 cities. The APL Apollo product range includes more than 1,500 varieties of MS Black pipes, galvanized pipes, pre-galvanized pipes, and structural pipes made of ERW steel and hollow sections.
3. Avanti Feeds Limited

NSE Code: AVANTIFEED
BSE Code: 512573
Avanti Feeds Limited is an integrated seafood production company. Its segments include Shrimp Feed, Processed Shrimp, Nutrition, and Shrimp Hatchery. Shrimp feed is produced and sold to farmers and is used in aquaculture to grow shrimp. Shrimp are purchased from farmers, then processed and exported to various countries.
The company has installed more than four mills with a capacity of more than 3.2 megawatts in Chitradurga, Karnataka. The energy generated by windmills is sold to Bangalore Electricity Supply Company Limited (BESCOM) under an electricity purchase and sale agreement. There are five shrimp feed factories, two shrimp processing plants, a hatchery for the production of shrimp larvae, and a shrimp farm. Its products include raw shrimp, boiled shrimp, and value-added shrimp. Its value-added shrimp products include pickled foods, breaded foods, skewers, and shrimp rings. It supplies its products to various markets such as Europe, Japan, Korea, China, Russia, Canada, and the Middle East.
4. Bajaj Auto Limited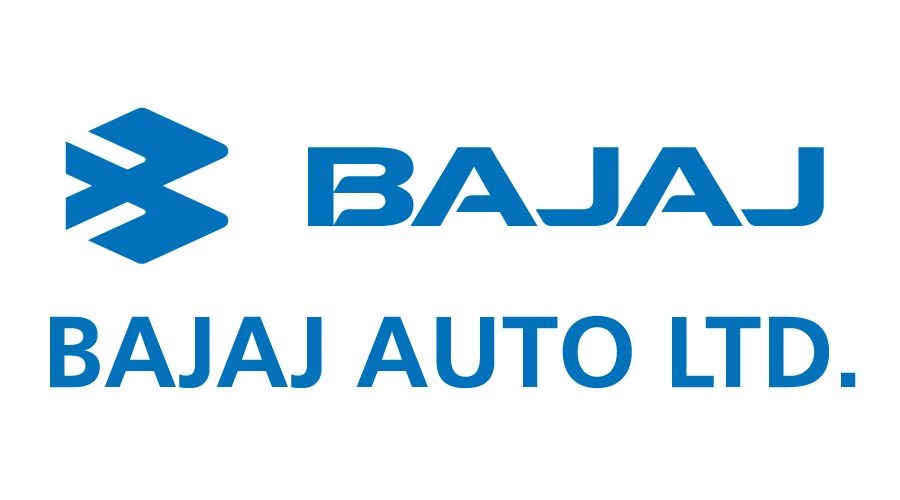 NSE Code: BAJAJAUTO
BSE Code: 532977
Bajaj Auto Ltd (BAL) is one of the leading manufacturers of two and three-wheeled vehicles in India. The company is the largest exporter of two and three-wheeled vehicles in the country. Currently, the company is engaged in the development of production and distribution of automobiles, such as motorcycles, commercial vehicles, electric two-wheeled vehicles, etc., as well as their parts.
Apart from this, it has three overseas subsidiaries, namely Bajaj Auto International Holdings, BVPT Bajaj Indonesia, and Bajaj Auto (Thailand) Ltd, respectively.
5. Bajaj Finance Limited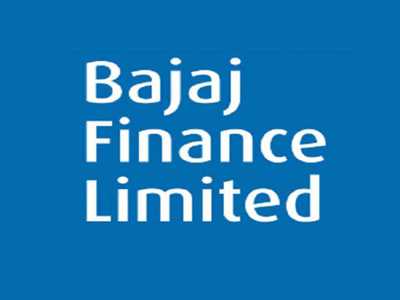 NSE Code: BAJFINANCE
BSE Code: 500034
Bajaj Finance Limited (formerly known as Bajaj Auto Finance Limited) is a subsidiary of Bajaj Finserv Limited. The company is engaged in the lending and accepting deposits. It has a diversified loan portfolio for retail SMEs and commercial clients with a significant presence in both urban and rural areas of India. It accepts government and corporate deposits and offers its clients a wide range of financial services. Bajaj Auto Finance Limited was originally incorporated in 1987 as a non-bank financial company mainly specializing in providing financing for two and three-wheeled vehicles.
In addition, it focuses on six broad categories: Consumer Lending, Small and Medium-sized Business Lending, SME Lending, Commercial Lending, Rural Lending, Deposits and Partnerships, and Services.
6. Caplin Point Laboratories Limited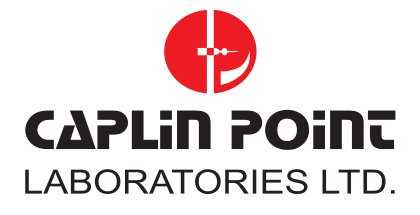 NSE Code: CAPLIPOINT
BSE: 524742
Caplin Point Laboratories Ltd is a publicly listed company. The origin of Caplin Point occurred in 1990 as a private limited liability company, mainly for the production of a wide range of ointments, creams and other preparations for external use in addition to the usual segments of pharmaceuticals.
It is one of the fastest growing companies and has already started business tie-ups with well–known multinational companies in India and provide them with contract manufacturing services. It provides them with supplies at competitive prices and thereby contributes to the significant improvement in their marketing efforts. The company has also made an entry into the Biotech market and can manufacture a wide range of biotech products.
7. Coromandel International
NSE Code: COROMANDEL
BSE Code: 506395
Coromandel International Limited, a part of Murugappa Group is one of India's first and leading agriculture solutions providers offering diverse products and services across the farming value chain. The 2 major segments of this company's business consists are Nutrient and Crop Protection. It specializes in Fertiliser Crop Protection, Bio-Pesticide, Speciality Nutrients, and Organic Fertilizers.
The company is the second-largest producer and seller of phosphatic fertilizers in India. With over 750 rural retail outlets across Andhra Pradesh, Telangana, Karnataka and Maharashtra, its retail outlets offer agricultural input products and farming services including crop advisory, soil testing, and farm mechanization to more than 3 million farmers.
8. Dixon Technologies (India) Limited

NSE Code: DIXON
BSE Code: 540699
Dixon Technologies (India) Limited is the largest domestic company specializing in design and solutions, engaged in the production of durable goods, lighting and mobile phones. Its diversified product portfolio includes consumer electronics like LED TVs; home appliances like washing machines; lighting products like LED bulbs and tube lights, down lighters and CFL bulbs; mobile phones and CCTV and Digital Video Recorders (DVRs).
The company provides solutions in reverse logistics i.e. repair and refurbishment services of Set Top Boxes (STB), Mobile Phones and LED TV Panels. The Company is a fully integrated end-to-end product and solution suite to original equipment manufacturers (OEMs) ranging from global sourcing manufacturing quality testing and packaging to logistics.
It is also a leading original design manufacturer (ODM) of lighting fixtures, LED televisions and semi-automatic washing machines in India. As an ODM service provider, the company develops and designs products on its own in its research center. The company manufactures and supplies these products to well-known companies in India, which in turn distribute these products under their own brands.
9. Godrej Consumer Products Limited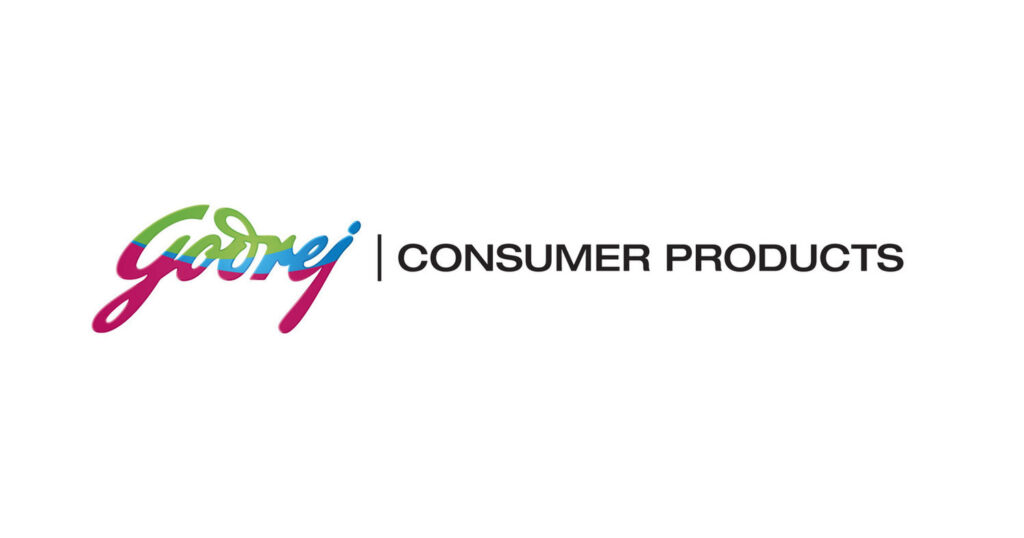 NSE Code: GODREJCP
BSE Code: 532424
Godrej Consumer Products Limited is a fast-growing Indian consumer goods company. The company is mainly engaged in the production and marketing of personal hygiene products, household goods, and hair care. It offers a wide range of products in India, which include household insecticides, air fresheners, hair, dyes, and soap. Its personal care brands include Saniter, Cinthol, PAMELAGRANT Beauty, Villeneuve, Millefiori, Mitu, Purest Hygiene, and Goodness.me. Its home care brands include HIT, Good knight, Aer, Stella, and Ezee, and hair care brands include DARLING, INECTO, PROFECTIV Mega Growth, Ilicit, ISSUE, Nupur, PROFESSIONAL, TCB Naturals, Renew, Just for Me, ROBY, AFRiCAN PRIDE, and Nyu.
GCPL has taken a strong place in the rapidly developing segment of consumer goods. Bringing affordable and sustainable home care, hair, and personal care products to emerging markets. Its geographical segments include India, Indonesia, Africa, and others.
10. HCL Technologies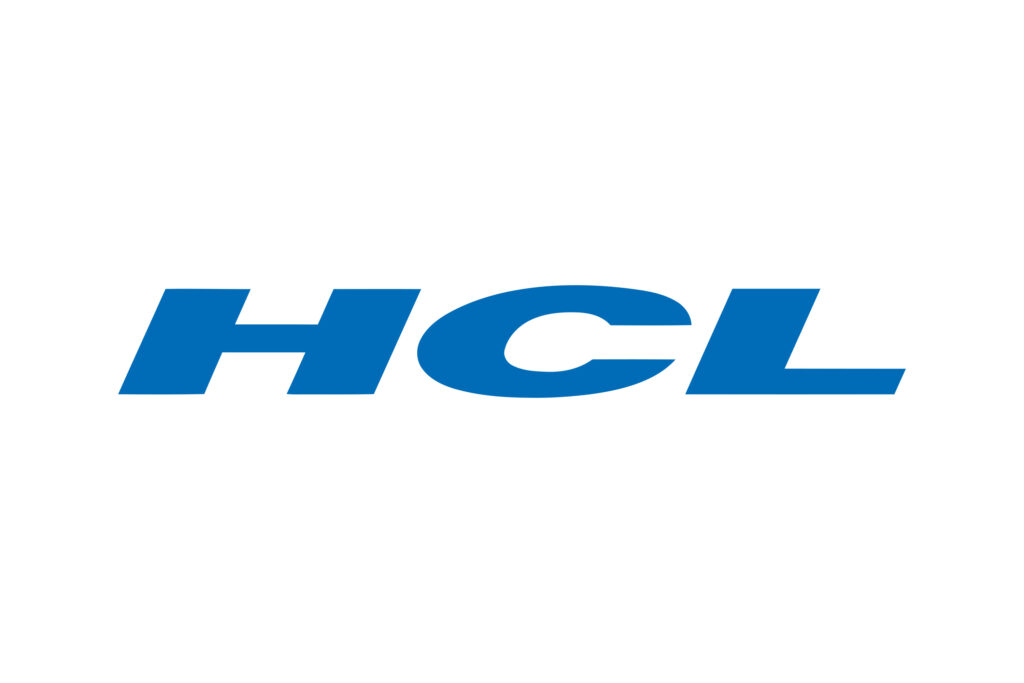 NSE Code: HCLTECH
BSE Code: 532281
HCL Technologies Limited is an Indian company founded in 1991 and part of HCL Group. It provides information technology services and consulting. HCL Technologies is engaged in computer programming, consulting and related activities. It operates in the following segments: Information Technology and Business Services (ITBS), Engineering Services, Research and Development Services (ERS), as well as products and platforms.
The company delivers its end-to-end IT solutions to Indian organizations and sectors such as Insurance, Life sciences and Healthcare, Banking and Financial Services, Energy and Utilities, Government and Defence, Media, Publishing and Entertainment, Education, Real Estate, Manufacturing, and Retail.
11. Hindustan Aeronautics Limited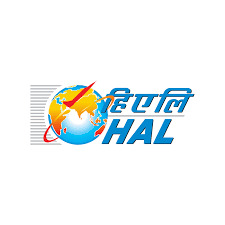 NSE Code: HAL
BSE Code: 541154
Hindustan Aeronautics Limited (HAL) company was formed by the merger of Hindustan Aircraft Limited with Aeronautics India Limited and Aircraft Manufacturing Depot, Kanpur. Uttar Pradesh. The companies were merged in 1964 by an amalgamation order issued by the Government of India and the company formed was named Hindustan Aeronautics Limited (HAL). The main activity of the company was the design, development, production, repair, and overhaul of aircraft, helicopters, engines, and related systems such as avionics, instruments, and accessories.
The company built foreign-made aircraft and engines under license, such as Prentice, Vampire, and Gnat aircraft. They also independently engaged in the design and development of aircraft.
12. ICICI Bank

NSE Code: ICICIBANK
BSE Code: 532174
ICICI was established in 1955 on the initiative of the World Bank, the Indian Government, and representatives of Indian industry. It engages in the provision of banking and financial services, which includes corporate banking, retail banking, and treasury operations. It operates through the segments such as Retail Banking, Wholesale Banking, Treasury, and Other Banking. ICICI Bank became the first Indian company and the first non-Japanese Asian bank or financial institution to be listed on the New York Stock Exchange.
ICICI Bank provides a wide range of banking products and financial services to corporate and retail customers through various delivery channels and its group companies.
13. ITC Limited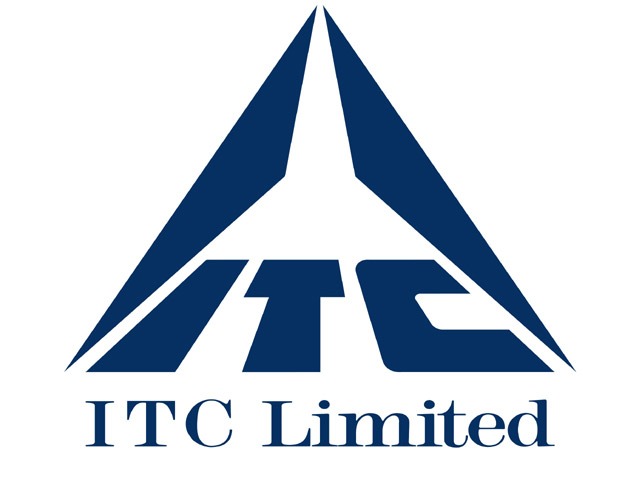 NSE Code: ITC
BSE Code: 500875
ITC is one of India's leading private sector companies with a diversified presence in FMCG, hotels, packaging, paperboard, and specialty paper, as well as agribusiness. In addition, ITC's businesses and value chains create sustainable livelihoods for millions of people, especially the section that represents the poorest majority in rural India.
ITC Infotech, a wholly owned subsidiary of ITC, is a professional global digital solution provider. The company's new consumer goods businesses have established a vibrant portfolio of 25 world-class Indian brands that create and retain value in India. ITC's world-class FMCG brands include Aashirvaad, Sunfeast, Fiama, Engage, Yippee!, Bingo!, ITC Master Chef, B Natural, Fabelle, Sunbean, Vivel, Savlon, Classmate, Paperkraft, Mangaldeep, Aim, and many others. ITC has garnered encouraging consumer franchises within a short span of time.
14. KEI Industries Limited

NSE Code: KEI
BSE Code: 517569
KEI Industries Ltd was established as a partnership firm under the name Krishna Electrical Industries, with the prime business activity of manufacturing house-wiring rubber cables. The company is headquartered in New Delhi, and it currently has more than 38 branch offices and 21 warehouses operating across the country.
Today, KEI Industries Ltd company has grown into an empire with a global presence, offering holistic wire and cable solutions. The company products serve customers globally in over 45 countries, through a rich network of over 5,000 channel partners.
15. Marico Limited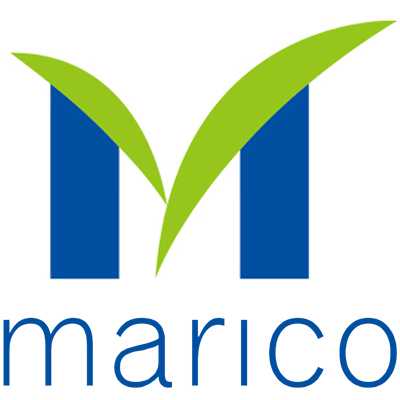 NSE Code: MARICO
BSE Code: 531642
Marico Co., Ltd. is one of India's leading consumer goods companies, operating in the field of beauty and health. Currently, Marico has a number of brands in 25 emerging markets in Asia and Africa, including hair care, skin care, edible oils, health foods, men's beauty, fabric care, etc.
Marico's India business markets household brands such as Parachute, Parachute Advanced, Saffola, Hair & Care, Livon, Set Wet, Mediker, Nihar, Nihar Naturals, and Revive among others. The international business offers unique brands such as Parachute, HairCode, Caivil, Hercules Black, Chic, Isoplus, Code 10, Ingwe, X-Men, and Thuan Phat that are localized to fulfill the lifestyle needs of international consumers.
16. Mphasis Ltd

NSE Code: MHASIS
BSE Code: 526299
Mphasis Ltd is an IT services company incorporated in 1992 and it is based in Bengaluru, Karnataka. It is part of the Mphasis Group. The company is a global Information Technology (IT) solutions provider specializing in providing cloud and cognitive services that applies next-generation technology to help enterprises transform businesses globally.
The company was established after the merger of MphasiS Corporation, an American IT consulting company, and BFL Software Limited, an Indian IT service company. It had installed additional workstations and infrastructure with the view to expanding the business. Mphasis adopts a value chain/customer-in view to transforming enterprises by harnessing the power of cognitive technologies and rich data resident in enterprises.This is a way to introduce disruptive technologies to subtly change the legacy environment.
17. Oracle Financial Services Software Limited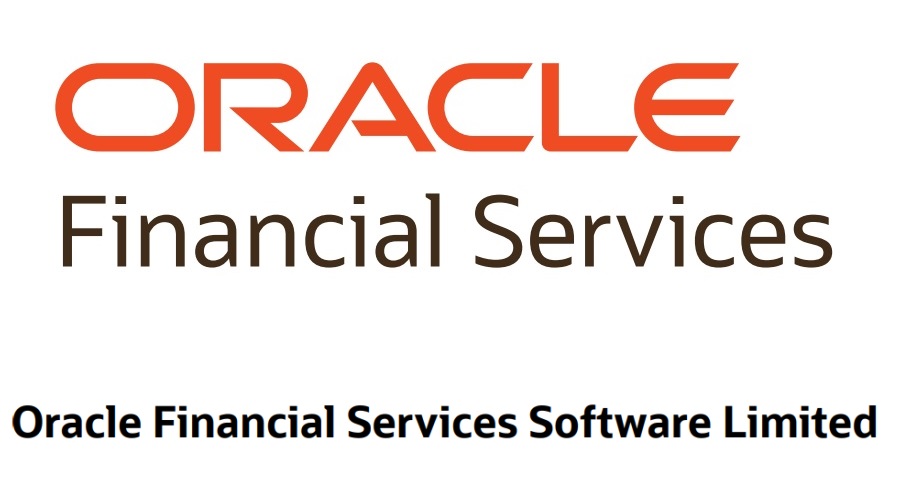 NSE Code: OFSS
BSE Code: 532466
Oracle Financial Services Software Limited (OFSSL) is a majority-owned subsidiary of Oracle Corporation, a world leader in providing Financial Technology Solutions across Retail Banking Corporate Banking Risk, and Finance Financial Crime and Compliance Management. The Company helps its customers to deliver better financial services that empower them to drive vibrant economies make institutions more resilient and help them to keep safe from financial crime. The Company offers financial institutions the world's most comprehensive and modern cloud-ready banking applications and a technology footprint that addresses their complex IT and business requirements.
OFSSL provides comprehensive information technology solutions for the global financial services industry. The company provides mutual funds, transaction processing, and accounting software for banks, and investment managers. Oracle Financial also provides financial services and Internet delivery of business intelligence and analytics applications.
18. Polycab India Limited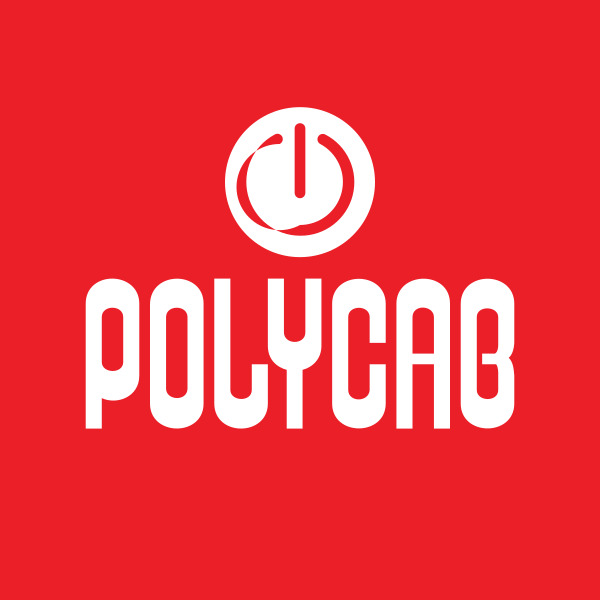 NSE Code: POLYCAB
BSE Code: 542652
Polycab India Ltd is engaged in the manufacture and sale of wire and cable and fast-moving electrical goods (FMEG) under the POLYCAB brand. Apart from wires and cables, the company manufactures and sells FMEG products such as electric fans, LED lighting and luminaries, switches and switchgear, solar products, and conduits and accessories.
The company produces and sells various wires and cables. Its key products in the wires and cables segment are power cables, control cables, instrumentation cables, solar cables, building wires, flexible cables, flexible/single multi-core cables, communication cables, and others including welding cables, specialty cables, rubber cables, overhead conductors, submersible flat and round cables, railway signaling cables, and green wires.
19. Tata Consultancy Services Limited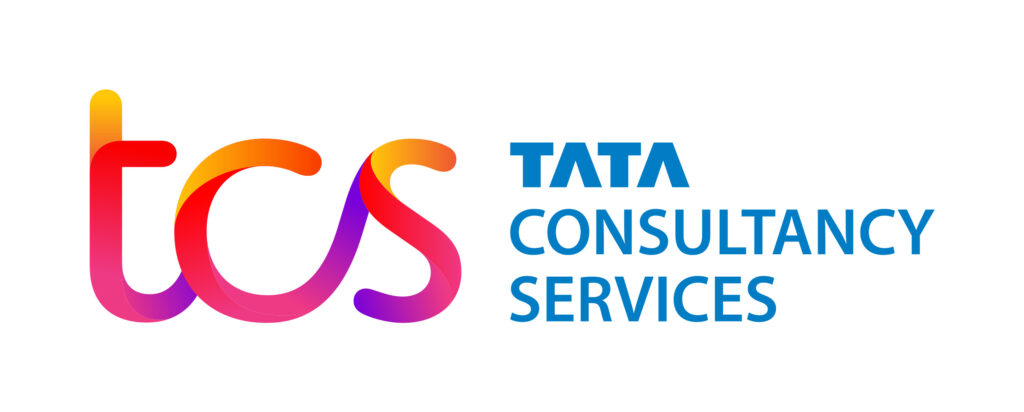 NSE Code: TCS
BSE Code: 532540
Tata Consultancy Services (TCS) is an IT services, consulting, and business solutions organization that has been partnering with many of the world's largest businesses for the past five decades. TCS is a division of tata Sons Limited, a global IT service organization that provides comprehensive IT services to customers in different industries. The Company caters to finance and banking, insurance, retail, manufacturing, transportation, telecommunication, pharmaceutical, and utility industries.
TCS is seen as a benchmark in its outreach to investors, in its transparency and disclosures, in publicly communicating its strategy, risks, and opportunities, reducing information asymmetries, and enabling fair valuation of the stock.
20. Tata Elxsi Limited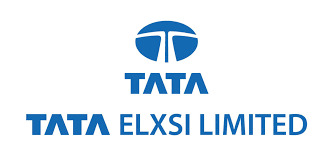 NSE Code: TATAELXSI
BSE Code: 500408
Tata Elxsi Ltd, a part of TATA Group, is a global design and technology services company for product engineering and solutions. The Company is amongst the world's leading providers of design and technology services across industries including Healthcare, Automotive, Broadcast Communications, and Transportation.
The company provides product design and engineering services for the consumer electronics, communications, and transportation industries, as well as system integration and support services for corporate clients. They provide digital content creation for the media and entertainment industry. The company has state-of-the-art design centers and operates through delivery centers in Bangalore, Pune, Chennai, Mumbai, and Thiruvananthapuram.
Wrapping Up
The share price of a company may not entirely be linked to the company's valuation and could be an outcome of the demand and supply situation of the stock.
The top shares in India mentioned above often trade on the Indian stock exchanges at a share price below Rs. 1,000 per share. However, few stocks are traded in a price range of thousands of rupees. This makes it difficult for small retail investors to buy stocks that are trading in a very high price range.