Top 20
Top Perfume Exporters in India: Fragrances to Your Doorstep
The top perfumes and Attar (also called Ittar) exporters in India provide the industry's leading and best-quality fragrances. These fragrances find their application in personal care, home care, fabric care, worship rituals, etc.
In addition to this, companies that manufacture consumer products like body cream/lotion, soap, floor cleaner detergent, etc., also require fragrances from these well-known exporters.
You may also read our blog "Top 20 Perfume Importers in India in 2023"
In this blog, we're going to share with you a couple of top perfume exporters in India whose fragrance products are of high quality and are supplied to various countries all over the world.
List of 21 Best-Selling Perfume & Attar Exporters of India
Below is a list (sorted in alphabetical order) of twenty leading perfume exporters which are based in India and have successfully established their presence in different parts of the world.
1. Operfu Fragrances & Cosmetics Private Limited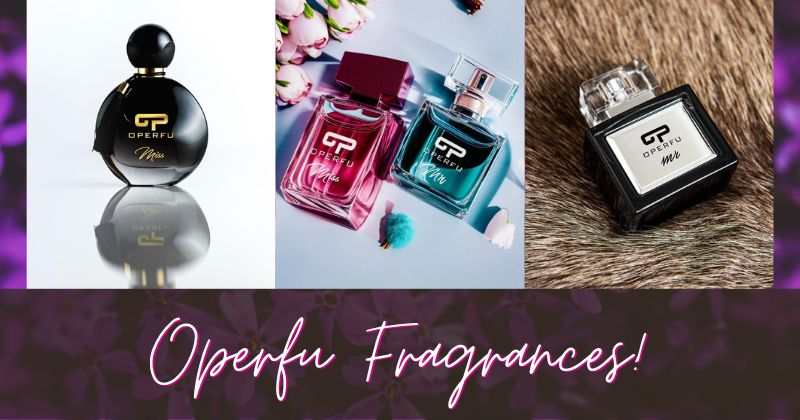 Operfu Fragrances & Cosmetics Private Limited is one of the best online platforms for your fragrance collections. From top designer labels to brand new fragrances and your beloved classics perfumes, you will surely find your perfect scent at their website "operfu.com". They have more than 10 years of huge research experience in the perfume industry. From Christian Dior to Carolina Herrara and many more best-selling perfumes you can find out under one roof here. They provide branded perfumes and fragrances nationally and internationally too.
Not only that, but their range of men's fragrances and women's perfumes are all reasonably and perfectly priced so that you can smell your best for even less. They not only offers the best varieties of perfumes at the lowest prices, but their gift sets are suitable for all budgets, from cheap to lavish. Operfu is one of the best places to buy perfume gifts because it is one of the most trusted perfume and fragrance stores online.
2. Ajmal Perfumes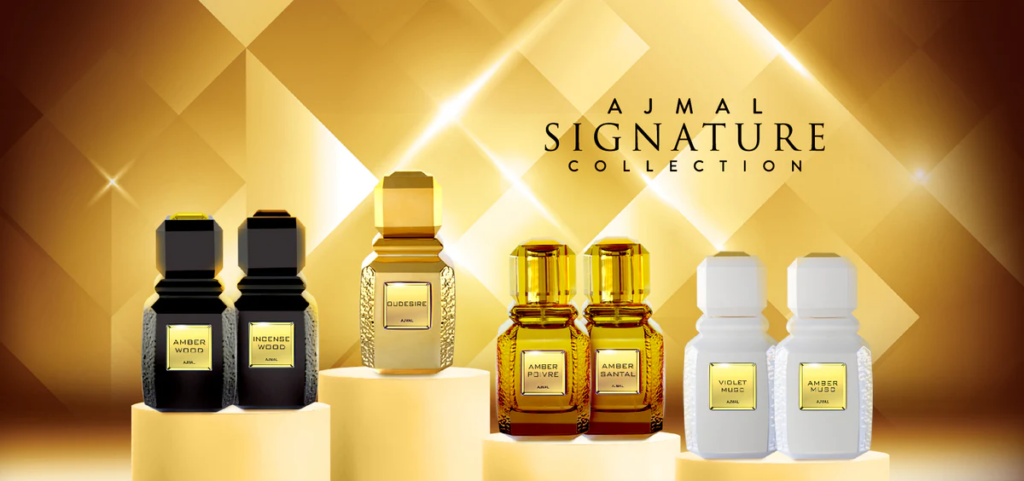 Ajmal Perfumes is one of the biggest single-brand perfumery houses in India. The perfume brand was founded by Haji Ajmal Ali, and thus, named after him. Their fragrance products are manufactured and marketed under the brands Ajmal, AND, Global Desi, and Maryaj. These brands offer products in categories like Eau De Parfum, Concentrated Perfumes, Body Mist, and Dakhoon.
Ajmal Perfumes offers a vast portfolio of over 300 of the finest and most captivating fragrances. The brand has a strong retail presence with over 240 exclusive retail outlets across the GCC and the world. The brand has a presence on the international front, and it currently exports to more than 45 countries across the globe. It also has an exclusive presence through a selection of 30 global duty-free locations and international airlines.
3. Almas Perfume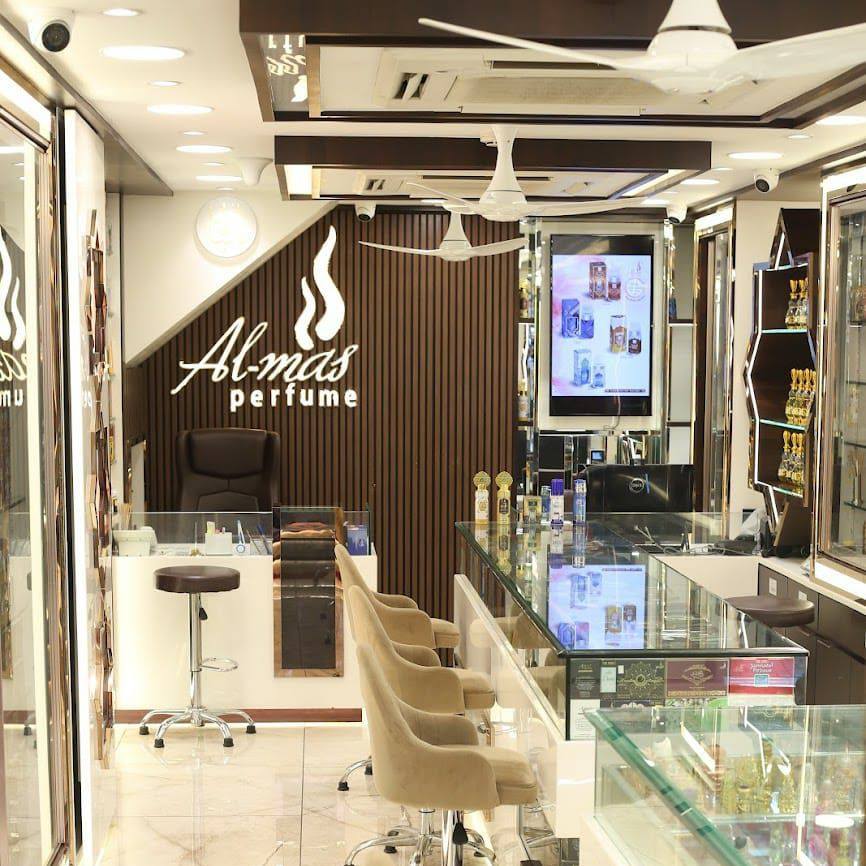 Almas Perfume company is a manufacturer and exporter of a wide range of fragrance products. The company products mainly include Attar, Fragrances, Perfume, Deodorant, Air Fresheners, and more. Since its inception in 1950, Almas Perfume has redefined the Indian fragrance industry with its specialized range of products and offerings. The perfumery company located in Mumbai is not just a business enterprise; it's also a group of skilled craftsmen who utilize the finest ingredients from all over the world.
Over the last seven decades, Almas Perfume has successfully carved out a niche for its exclusive range of perfume products in the ever-growing market of India and the Middle East. Their perfume products range includes Deluxe Series, Silver Series, Taj Series, Platinum Series, Royal Series, Gold Series, Dubai Series, and Eco Series, to name a few.
4. Anant Fragrance Private Limited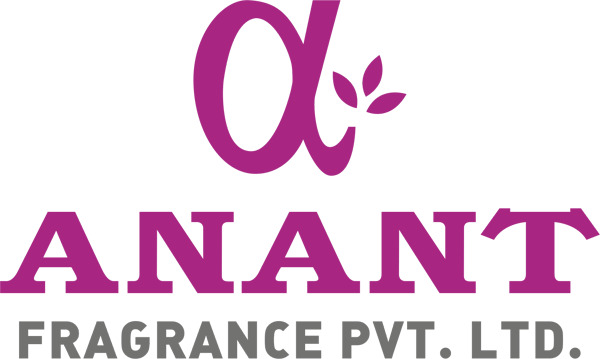 Anant Fragrance company is engaged in manufacturing and exporting an excellent quality range of Fragrances like Incense Sticks Fragrance, Detergent Fragrances, Fragrance Perfumes, Fragrance Oils, Perfumes Compounds, etc. Established in 1985. the company has nearly four decades of experience and distributes over 500 products in both the Indian market and globally.
The company manufactured Fragrance Perfume products consisting of Rose Perfumes, Amber Body Perfumes, Arabic Perfumes Fragrance, Pure Sandalwood Perfumes, and lots more.
A leader in the Indian fragrances market, and having experience dealing in fragrances for over 17 years, the company exports its premium brands to countries like Lebanon, Saudi Arabia, South Africa, Kenya, and Germany.
5. Bel Avenir Perfumes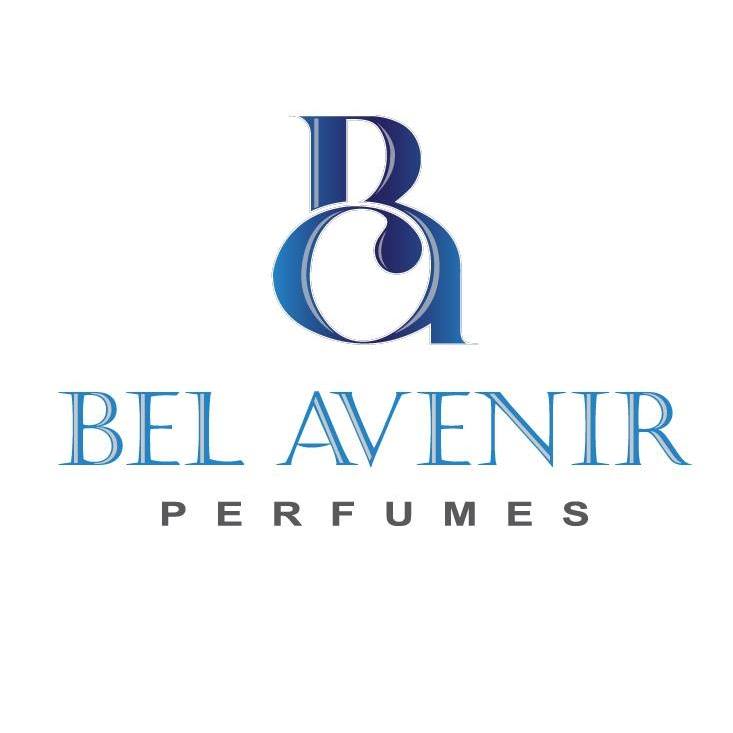 Bel Avenir Perfumes company is a popular manufacturer, online retailer, and exporter of Men's and Women's Perfumes products, and is based in Mumbai. The company makes high-quality and luxurious fragrances for men and women.
The manufacturer's online retail store offers a wide range of perfumes. Bel Avenir's best-selling perfumes include Lush, Cara, Fellas (Pour Homme), Augment, Bloom (Pour Femme), Intimate Eau De Parfum, and many more.
6. Blossoms Aroma Private Limited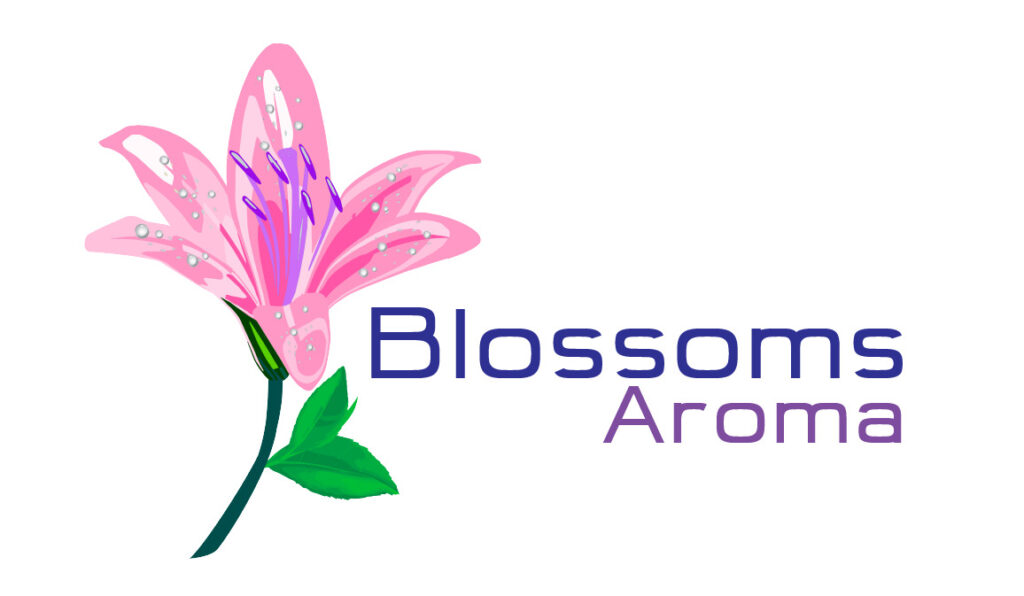 Blossoms Aroma is a Noida-based manufacturing house and exporter of a variety of Perfume and Fragrance products in India. The company provides Fragrances, Essential Oils, and Flavours for application within multiple industries. Apart from manufacturing fragrances and essential oils, Blossoms Aroma company also provides OEM/ODM services for Skincare, Haircare, and Personal Care products in India and the international market.
The company's wide range of fragrances can be used in products from different industries. Their product range includes more than 4,000 Fragrances, 1,000 Chemicals, and Essential Oils. The range of Fragrance products includes synthetic and natural raw materials. The fragrance bases can be added to different products from Body Lotions to Detergents.
7. Eastman Exports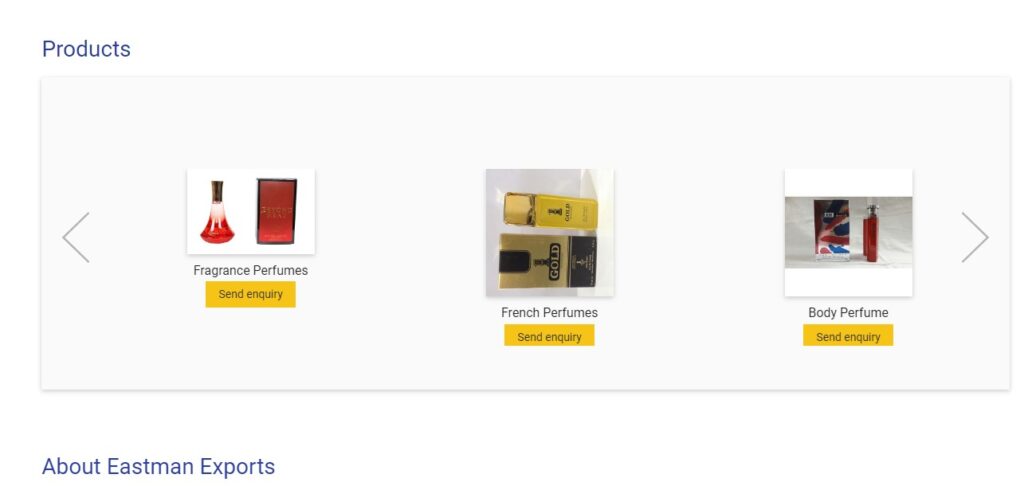 Eastman Exports is an Indian private company incorporated in 1996. The main office of the company is located in Mumbai. They are experts in exporting men's and women's perfumes to anywhere in the world through secure payment methods and good quality products. The company exports only good quality products at excellent prices with efficient design and durability.
In addition, they also founded their own brand Radiant Collection in perfumery and Al-Classic in Attar. Incense sticks, horns and flavored Dhoop Powder (e.g. Bakhoor Powder) are some of the other perfumery products that they develop and export.
8. Fabulous India Merchants (FIM)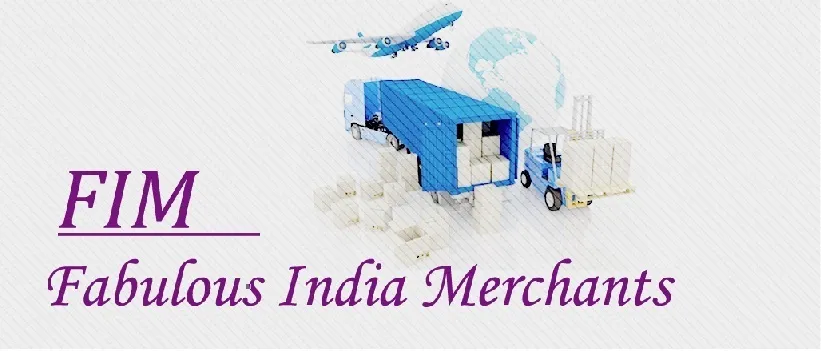 Fabulous India Merchants (FIM) is a fast-growing global business unit based in Tuticorin, Tamil Nadu. FIM offers unique natural fragrance products such as Javadhu Powder, hand-made perfumes, herbal fragrances, authentic natural essential oils, and alcohol-free perfumes.
The products exported by FIM include Natural Indian Herbal Based Perfumes, Javadhu, Attar Roll On, Attar Solid, Cream Perfumes, Perfume Oil Roll On, Sandalwood Powder, etc.
The company products have earned market in the USA, Brazil, France, Italy, Singapore, Malaysia, Dubai, Thailand, and Australia.
9. Fragrances of India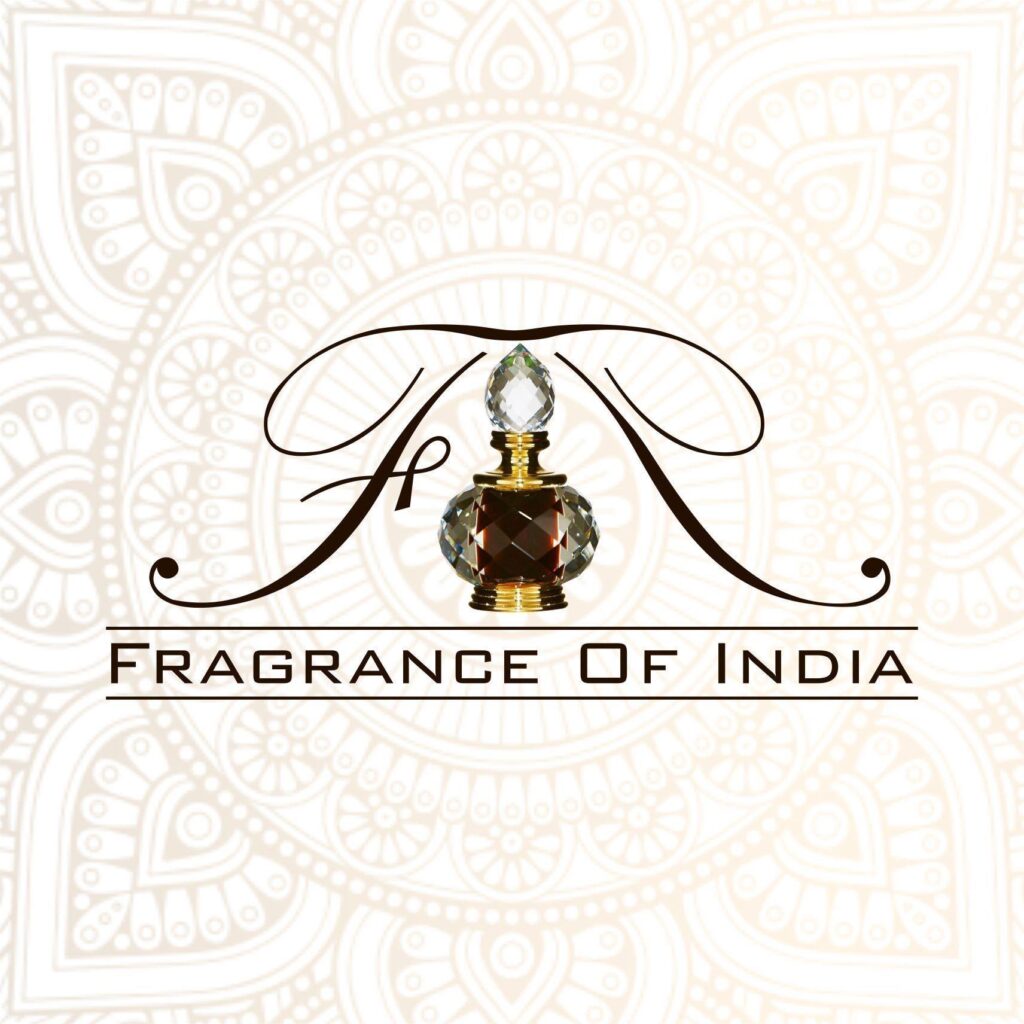 Fragrances of India company is engaged in manufacturing and supplying an array of Industrial Aromatic Perfumes, Industrial Fragrances, Perfumes for Soaps, Perfumes for Agarbatti, etc. These products are widely applicable in different industrial sectors like the food industry, cosmetic industry, pharmaceuticals and healthcare, and more.
Their range of aromatics and fragrances includes products like Perfumes and Fragrances, Ittar, Gulab Perfume, French Fragrances, Perfume for Agarbatti, Perfume for Soap, Fragrance for Detergent, Sandalwood Fragrance, Personal Care Products, etc. The company products are widely demanded in the industry for their accurate composition, purity, natural fragrance, high quality, and skin-friendliness.
10. Gimani Fragrances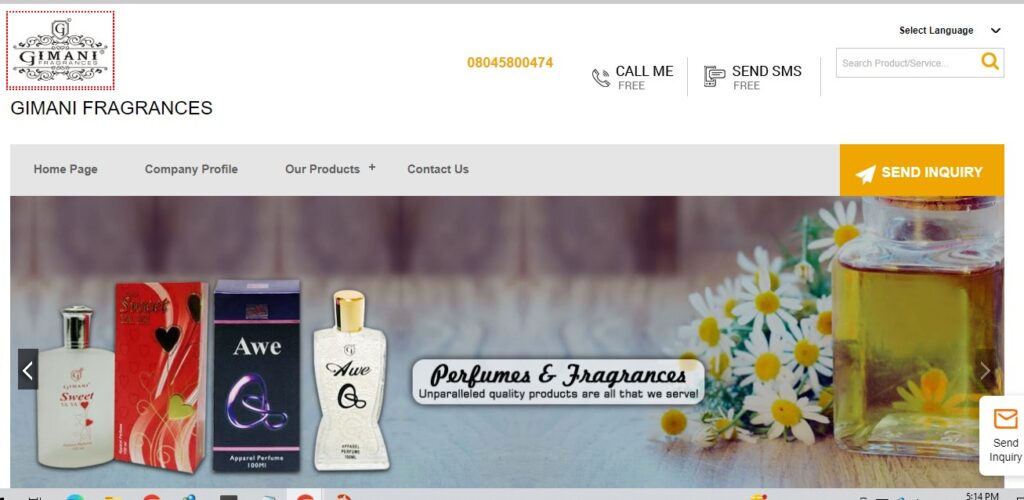 Gimani Fragrances is a sole proprietary company engaged as the foremost manufacturer, exporter, and supplier of Cosmetic Perfumes, Pocket Perfumes, Fragrances, Essential Oils, Incense Stick Fragrances, and many more. The company's products are high in demand due to their premium quality and affordable prices.
The company's major brands in the perfume segment are Gimani and Aone. It exports products to countries such as Africa, Sri Lanka, Bangladesh, Nepal, and Indonesia.
11. Green Flora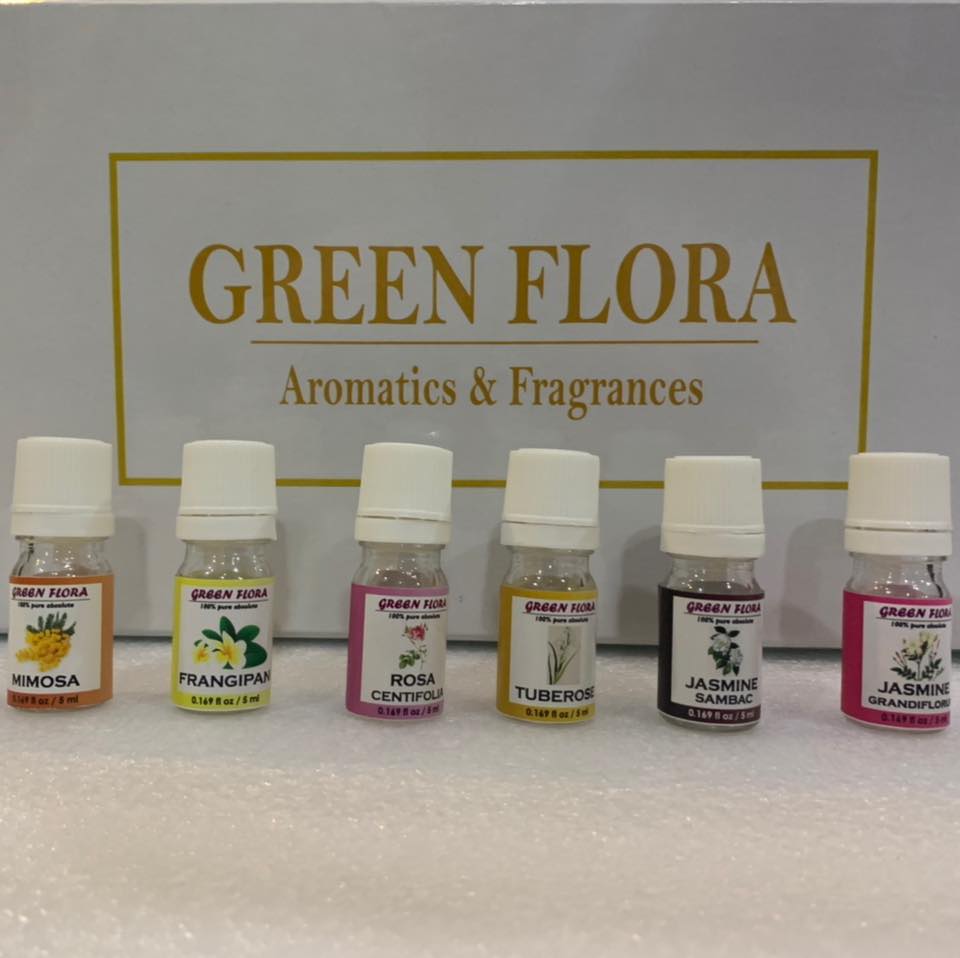 Green Flora is a manufacturer and exporter of natural extracts. Based in Tirupattur, Tamil Nadu, this family-owned business initially began its journey with the wholesale and retail trading of flowers. It started with the production of floral concretes and absolutes. Their products are an extract of Jasmine Sambac, Jasmine Grandiflorum, Tuberose, Rose Centifolia, Red Champaca, Frangipani, and Lotus. Today, Green flora is Asia's leading manufacturer of floral concretes and essential oils. This company operates in India and produces a variety of products related to floristry.
The company offers products like Floral Concretes and Absolutes for Aromatherapy, Flavour and Fragrance, Perfumes, Aroma Compounds, and Essential Oils for both the domestic and global markets. It exports products to more than 20 countries across the globe. Green Flora is a member of the International Federation of Essential Oil and Aroma Trades (IFEAT).
12. Imperial Fragrances & Flavours Pvt Ltd

Imperial Fragrances is one of the leading fragrance exporters in India. The company, based in Kolkata, West Bengal, supplies its products to over 7 categories of manufacturers, with clientèle scattered across more than 20 countries around the globe. Their range of fragrance products includes Fine Fragrances, Oriental Fragrances, Incense, Perfumed Candles, Bakhoor, Cosmetics, Aromatherapy, Home Care, and Air Fresheners.
The company produces fragrances that are inspired by the simplest of elements from cultures near and far. Their fragrance creation is inspired by the aesthetic nuance of Asian roots and the contemporary vibrancy of modern lifestyles.
13. Keva Fragrances Pvt Ltd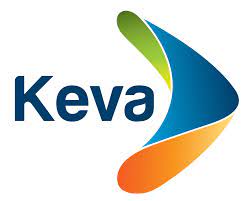 Keva Fragrances began its journey as S. H. Kelkar & Co., and Saraswati Chemicals, a manufacturer of Industrial Perfumes. Presently, the company's fragrances and flavors are found in a number of best-selling brands in their respective product categories all over the world. The Kelkar Group, its parent company, is well known for its quality and innovation offering its customers a creative edge and helping to support its products and brands.
The Kelkar Group is focused on its core business of Fragrances, Flavours, and Aroma Chemicals for nearly nine decades. Today, it is leading the fragrance industry in India with an excellent presence in the global market. The company has set up three manufacturing sites in India and one in the Netherlands. The Kelkar Group covers more than 50 countries spanning across South East Asia, China, Japan, the Indian subcontinent, the Middle East, Africa, and Europe.
14. M N Creations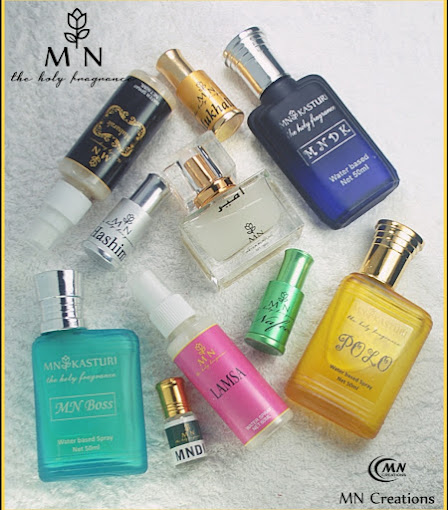 M N Creations are manufacturers and exporters of non-alcoholic Perfumes in India. The company which is based in Mumbai is well known for a range of spray Attars/Perfumes, Air Freshener, and Bukhoor Incense. Their range of Perfume products offered is Oudh Attar, Water Perfume, and Butterfly Select.
Their products are made by using aromatic ingredients and perfumery oil compounds. All these Fragrances are available in non-alcoholic water-based spray bottles, and they come in various packages. Their perfumes products have been highly appreciated by consumers from India as well as abroad.
15. Mehta Chemicals

Mehta Chemicals is a manufacturing company based in the city of Udaipur, Tripura. It is one of the leading manufacturer company of high-quality products such as Fine Fragrance, Fragrances, Perfumes, Incense Sticks, Chemical Compounds, Apricot Oil, Bath Soaps, etc. in multiple ranges and models.
The company products have a competitive position in the international market, and they a have proven track record of supplying products to customers and buyers at a competitive price. The products they launch are widely praised and recognized for their high quality, low maintenance, and competitive cost. They offer Fine Fragrances, Fragrances, Perfumes, and Chemical Compounds at reasonable prices.
16. Nova Cosmetics Private Limited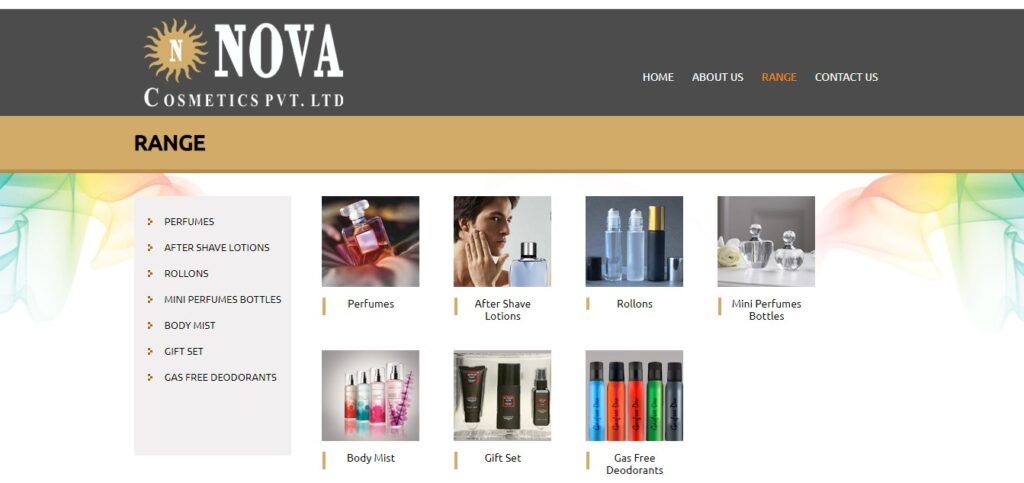 Nova Cosmetics Private Limited is a very known manufacturer and exporter of perfumes and fragrances. The company registered in 2005 and has made a name for itself in the list of top suppliers in India. The supplier company is located in Ambernath, Maharashtra, and is one of the leading sellers of the listed products.
Nova Cosmetics Pvt. Ltd. is included in the list of trusted sellers of Trade India, offering products of the highest quality, etc. Nova Cosmetics Pvt. Ltd. is mainly a contract manufacturing company that has established itself well in exporting worldwide to countries such as America, the Middle East, and Europe, and also serves the domestic markets of India. The company offers Perfumes, After Shave & Body Mists, etc. in marks to masstige segments in the quickest turnaround time.
17. P. M. Rathod & Co.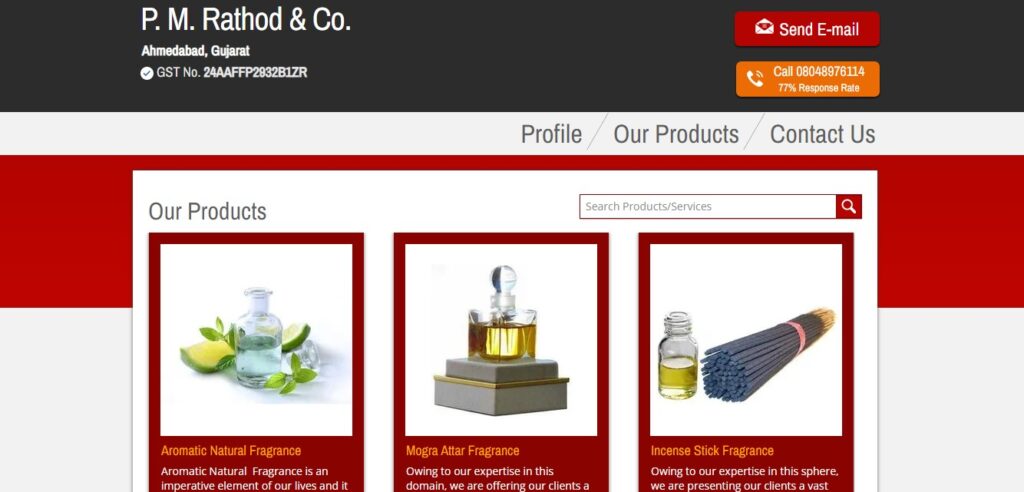 P. M. Rathod & Co., is one of the finest manufacturers and exporters of a wide range of Fragrance products since 1983. The company's commendable range is inclusive of the finest products like Natural Fragrances, Fragrance Perfumes, Stick Fragrances, Agarbatti Compounds, Spray Fragrances, Fragrances Compounds, Hair Oil Compounds, Mogra Attar Fragrances, Mouth Freshener Fragrances, and many more.
The company-offered products are processed in compliance with the set industry norms and guidelines, utilizing the finest ingredients in the best possible combination. Because of this, all of the products' effectiveness and shelf life are highly commendable. In addition, the products provided are marked at the most reasonable price.
18. Parag Fragrances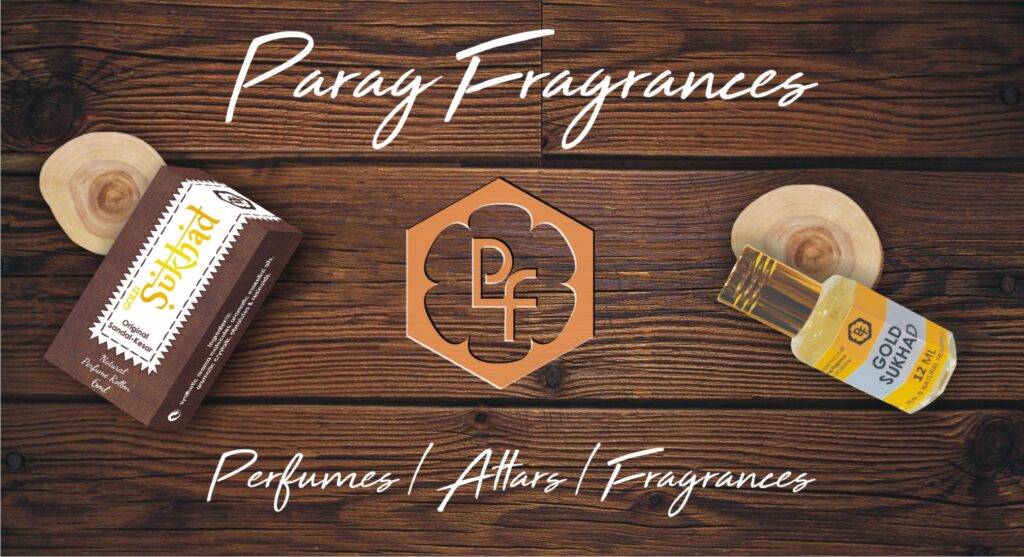 Parag Fragrances is a perfume manufacturer and exporter company situated in Mandsaur, Madhya Pradesh. Parag Fragrances is a brand that produces and sells various types of perfumes and colognes. They use natural ingredients such as vegetable oils and essential oils to create their fragrances.
The company's offered range of products comprises 111 Series, Heritage Series, Parv Series, 51 Series, Royal King series, Gold Collection, Diamond Collection, etc. These products are processed under the supervision of qualified professionals using premium quality herbs and natural ingredients and advanced processing techniques.
19. Ramsons Perfumes Pvt Limited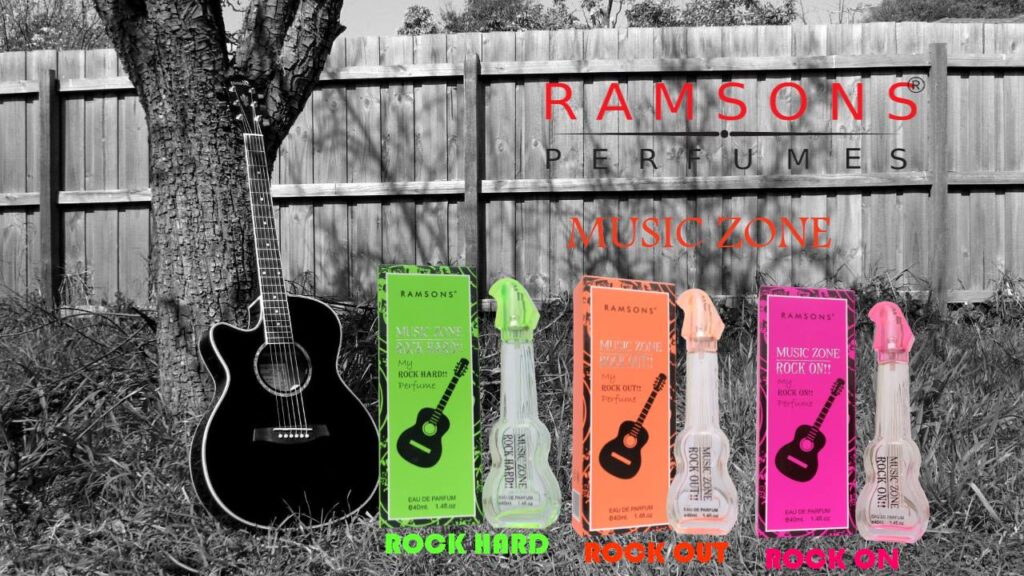 Ramsons Perfumes company is a leading manufacturer and exporter of Perfumes, Deodorants, Air Fresheners, Talcum Powder, Sanitizers, Essential Oil, Perfume Oils for Cosmetics & Perfumery, etc. The company's head office is situated in Thane, Maharashtra.
Their fragrance products are offered in a wide range of categories including Regular Perfumes, 60 ml Perfumes, 30/40 ml Perfumes, Fancy Perfumes, New Fancy Perfumes, Premium Perfumes, and Gift Sets.
Ramsons Perfumes exports its perfume products to countries across Africa, Asia-Pacific, Central America, South America, the Middle East, and Europe.
20. Song of India

Song of India is a well-known perfumery in India. The manufacturing company has its history dating back to 1932 when it started as a small perfume manufacturing unit called Mathur Perfumery by its founder late Mr. Jagdamba Prashad Mathur. The unit was engaged in making perfumes, oils, and incense. In 1972, it was renamed Song of India. The company has also established its presence overseas, with an office in Seattle, USA.
Today, Song of India makes a wide range of premium Perfumes, Incense Sticks, Essential Oils, Diffusers, Room Spray, Scented Candles, and many other fragrance products.
21. Winson Perfumes & Cosmetics Private Limited

Winson Perfumes & Cosmetics is one of the leading manufacturers and exporters of designer perfumes and cosmetics produced by celebrities, as well as under private trademarks. The company started in the year of 2009.
In addition to perfumes and cosmetics products, the company has a wide range and includes N95 masks, men's care products such as shaving gel, hygiene products such as shampoos and shower gels, baby products such as gentle soap and talc, home care products such as a dishwasher, toilet cleaner, floor cleaner, detergent and more.
Wrapping Up
India exports high-quality fragrances and attars to a number of countries throughout the world. Having a rich tradition and abundant resources, the companies that manufacture fragrance products which are used in a myriad of applications, in addition to their common use as colognes and body sprayers.