Top 20
Top 20 Jewellery Brands in India: You Can Buy Best Jewellery
The top jewellery brands in India produce, sell as well as export one of the finest ornaments that are made from high-quality gold, silver, diamond, brass and various precious stones and metals. Jewels have become a part of our lives today – we wear them on occasions like marriage, family parties, social gatherings, and oftentimes, even on ordinary days.
More than men, women are deeply fond of jewellery. And, no wonder it is said, "Diamonds are a woman's best friend." Yeah!
The Prominence of Jewellery in Indian Culture
History has it that since ancient times, men and women in India and throughout Asia and Central Asia adored jewels. They wore all kinds of ornaments in the form of necklaces, pendants, chains, finger rings, toe rings, engagement rings, anklets, nose rings, nose pins, earrings, ear tops, bracelets, bangles, etc.
The use of jewels and ornaments in regions across Asia also had significance in a person's social status. For example, jewellery had become very common among kings, queens, princes, princesses, king's ministers, landlords and wealthy businessmen. In addition to this, there is also an age-old tradition in Indian homes that mothers (including mothers-in-law and grandmothers) would pass on the ornaments which they had worn during their marriage to their daughters and daughters-in-law, and from them to the following generations. This practice is still seen in most Indian homes.
Also, read these articles:
"Top 20 Watch Brands in India" [link to article]
"Top 20 Shirt Brands in India" [link to article]
"Top 20 Jeans Brands in India" [link to article]
Let us now take a look at some of the most popular jewellery brands in India.
List of 20 Most Popular Jewellery Brands in India
Here are twenty best-selling jewellery brands in India. The names of the jewellery manufacturers are listed in alphabetical order.
1. Amrapali Jewels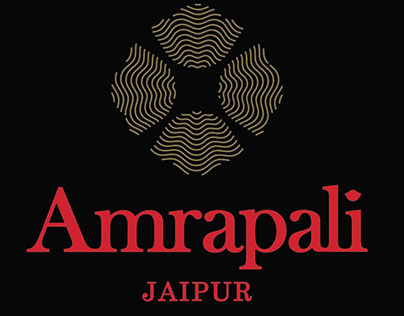 Amrapali Jewels is a popular Indian jewellery manufacturer and distributor based in Jaipur, Rajasthan. It is well-known for its premium and luxury jewellery. The company is named after the royal courtesan, Amrapali who has a history since ancient times (dating back to 500 BC). It also has a museum in Jaipur showcasing a collection of Indian jewellery.
The luxurious jewels from the house of Amrapali Jewels in elegant constituents personify the heritage of India with a modern eclectic twist. Amrapali is the finest reflection of India's unmatched jewellery traditions and craftsmanship.
Renowned for its signature magnificent pieces and rare craftsmanship, Amrapali Jewels company harmonises classical tradition with a modern interpretation of ancient aesthetics and techniques in its products. It manufactures, promotes and sells Jaipur designs and jewellery at its stores in India and London.
2. AZGA

AZGA is an Indian designer jewellery brand from Jaipur, Rajasthan. The jewellery and accessories are hand-crafted by skilled artisans. The brand offers a collection of magnificent ornaments for women that are inspired by the royal heritage crafts of India.
AZGA focuses on traditional and contemporary aesthetics to create beautiful wearable pieces. Their range of jewellery draws inspiration from age-old Indian craftsmanship, as seen on everything from gift-worthy talisman, necklaces, and charm bracelets to artisanal cuff links and handcrafted buttons.
Also, various hair accessories, hand-painted bangles and personalised men's accessories – are worthy offerings you can expect from the brand. The makers of this brand of jewellery are currently crushing on their rose gold ring and cowrie (marine shell used in ornaments) hand-made necklace pieces.
3. Bhima Jewellers

Bhima Jewellers is a very popular jewellery brand in Southern India that aims to be the best by providing uncompromising quality and craftsmanship in Jewellery retail. Its parent company is Bhima & Brother Jewellers Pvt Ltd based in Kerala. The company founder, the late Bhima Bhattar was also the co-founder of the All Kerala Gold and Silver Merchants Association. He was one of the first diamond dealers in Kerala and also introduced Navaratna jewellery.
Bhima Jewellers offers a wide range of products in the categories of Bhima Gold, Silver, Gem Stones, Diamond and Platinum. Its Gold collection mainly includes women's necklaces and earrings. The Silver collection houses a range of well-crafted antiques that are mainly used as home décor items.
Famous in South India for its heavyweight designs and traditional work, Bhima Jewellers is widespread in the states of Kerala, Karnataka and Tamil Nadu.
4. CKC Jewellers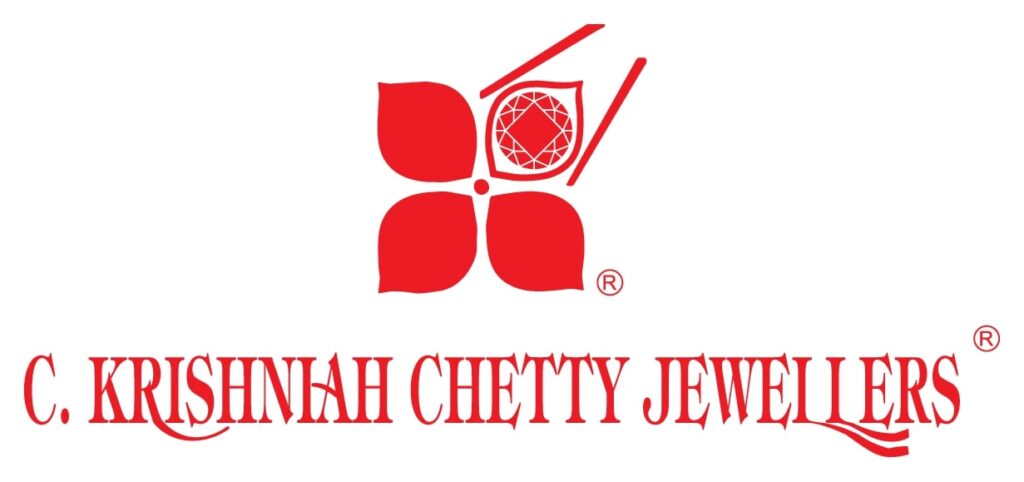 CKC Jewellers is a popular jewellery brand owned by C. Krishniah Chetty Group of Jewellers company and is based in Bengaluru. Since its establishment in 1869, it has been an innovator in the jewellery industry in India. The CKC Jewellers are the first to launch fancy-coloured diamonds in India.
It offers a wide range of jewellery in categories like Diamond, Gold, Silver, Platinum, Gemstones, Paper Gold (22 KT), Paper Silver, and Rare Scents. Today, with six luxury showrooms and boutiques across Bengaluru, C. Krishniah Chetty Group has become a noted trendsetter in quality and craftsmanship.
This jewellery house also collaborates with the leading jewellers overseas and learns from their stringent standards. CKC Jewellers formed an alliance with London-based Mappin & Webb jewellery company. They became an importer from The Goldsmiths and Silversmiths Company of London, and Rolex of Switzerland, a company known for its custom-made and luxury diamond-set gold wristwatches.
5. HARAKH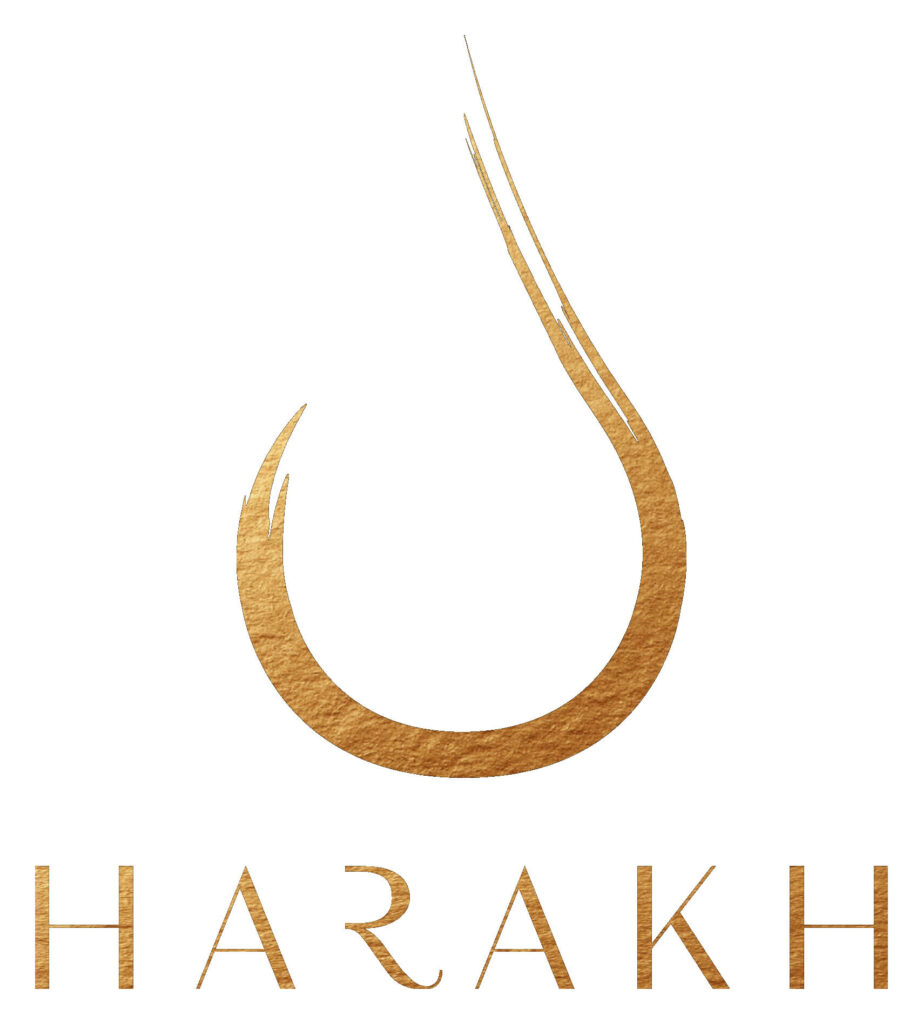 HARAKH is an Indian designer jewellery brand. Designer jewellery is specially made from the rich resources that India has in terms of diamond access and craftsmanship. Each piece is handmade using ancient jewellery-making techniques and several secrets learned over the years and passed down from generation to generation. This incredibly detailed handmade craftsmanship is combined with state-of-the-art technology to create distinctive jewellery.
Harakh Mehta launched the HARAKH jewellery brand in India in the year 2017. Harakh Mehta is a fourth-generation diamantaire (gem-quality diamond manufacturer), coming from a long ancestral line of diamond jewellers and merchants. Mehta's goal was clear from the outset, to make beautiful and distinctive jewellery with the highest calibre of diamonds and craftsmanship, all while using ethical jewellery design and production methods.
They only use colourless diamonds (D-F colour) or true fancy colours for the discerning global jewellery collector. Its products are deeply rooted in Indian culture, inspired by the ancestral background and driven by spirituality and sustainability, HARAKH's offering in designer jewellery is a treat to the senses whose loyal customers include royal family members, sports figures, celebrities and prominent personalities.
6. Josco Jewellers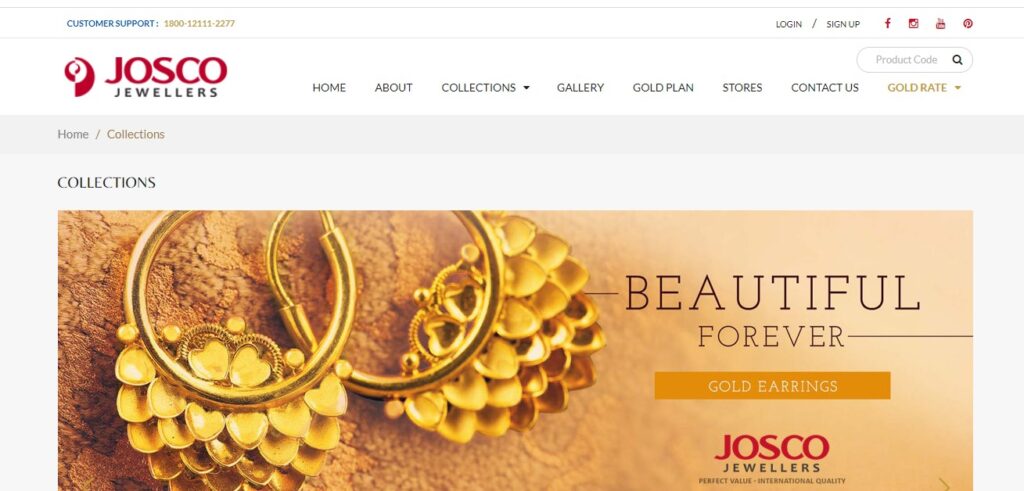 Josco Jewellers is a destination for the finest jewellery in India. Based in Kochi, it is owned by Josco Group and has 18 world-class showrooms across the country. The Josco Group is a pioneer in the Indian jewellery industry with unique collections of traditional jewellery.
Its collection includes Rings, Pendants, Earrings, Chains and Bangles. These jewellery products are available in the categories of Gold, Diamond, and Platinum. Its collection also includes a few watch brands that have precious stones and metals embedded as components. These brands are Fossil, Citizen, Seiko and Police.
The range of jewellery products (for women) and wristwatches (men and women) from the house of Josco Jewellers bear an authentic and unrelenting spirit of perfection and commitment.
7. Joyalukkas Jewellers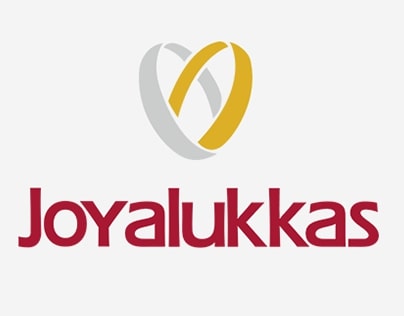 Joyalukkas Jewellers is another popular jewellery brand in India. It is one of the leading jewellery companies committed to consistent growth and relationships with its customers, suppliers and other industry participants, and in implementing the growth strategies of the company. It has won the hearts of millions of jewellery lovers in India by serving them with a positive jewellery shopping experience.
Joyalukkas Jewellers offers a variety of products, services and channels. The jewellery retailer's brand portfolio includes a wide range of precious jewellery crafted in Gold, Diamonds, Precious Stones, Platinum, Pearl and Silver. Its jewellery products are offered in several exclusive brands, such as Eleganza, Apurva, Li'l Joy, Pride, Ratna, Veda and Zenina, respectively.
The jewellery brand has become widely preferred for its trustworthiness and authenticity, and its commitment to design, quality, convenience, service and value. Presently, Joyalukkas Jewellers has expanded to a network of 85 showrooms spread across India.
8. Kalyan Jewellers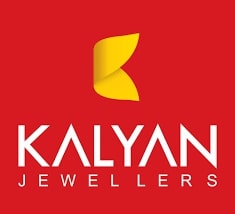 Kalyan Jewellers has gained a lot of popularity in India for its jewellery and having an amazing showcase of India's heritage, culture and diversity. The retail chain has over 150 showrooms across India and the Middle East. In India, Kalyan Jewellers has a strong presence across 21 states and union territories. It remains the largest jewellery store chain in India.
The brand offers an array of traditional and contemporary jewellery designs in gold, diamonds, precious stones and other precious metals. It owns numerous premium and luxury jewellery brands, such as Mudhra, Nimah, Anokhi, Rang, Tejasvi, Ziah, Laya, GLO, Candere, Vedha, Apoorva and Hera, respectively.
Kalyan Jewellers have also put in a lot of effort conducting several campaigns over the years, to educate customers about purity, pricing and other aspects. These efforts have gone a long way in the industry that is now becoming more transparent towards the customers' interests.
9. Kesya Jaipur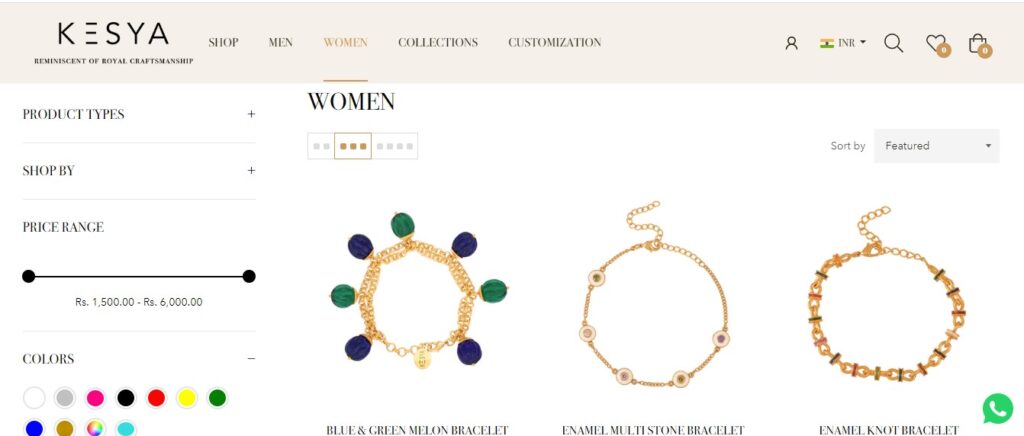 Kesya jewellery brand was established with a focus on re-invigorating interest in traditional Rajasthani arts and crafts through a range of accessories for both men and women. Each piece is handcrafted by highly-skilled local artisans of Rajasthan.
Its women's collection offers pieces that fuse modernity, tradition, history, and design. Their jewellery is reflective of the Art Deco jewellery adorned by the ladies of former royal families. Each variation provides a special touch and is perfect for any woman who knows that god is in the details.
Kesya draws inspiration from rich Rajasthani landscapes and old colonial hunting scenes. The Jaipur-based label's versatile pieces are ideal for any jewellery enthusiast who has a keen eye for detailing. Heart-shaped lockets, charms from the evil eye and enamel bracelets have a bohemian soul that instantly becomes a hit among fashion collections.
10. Kiran Gems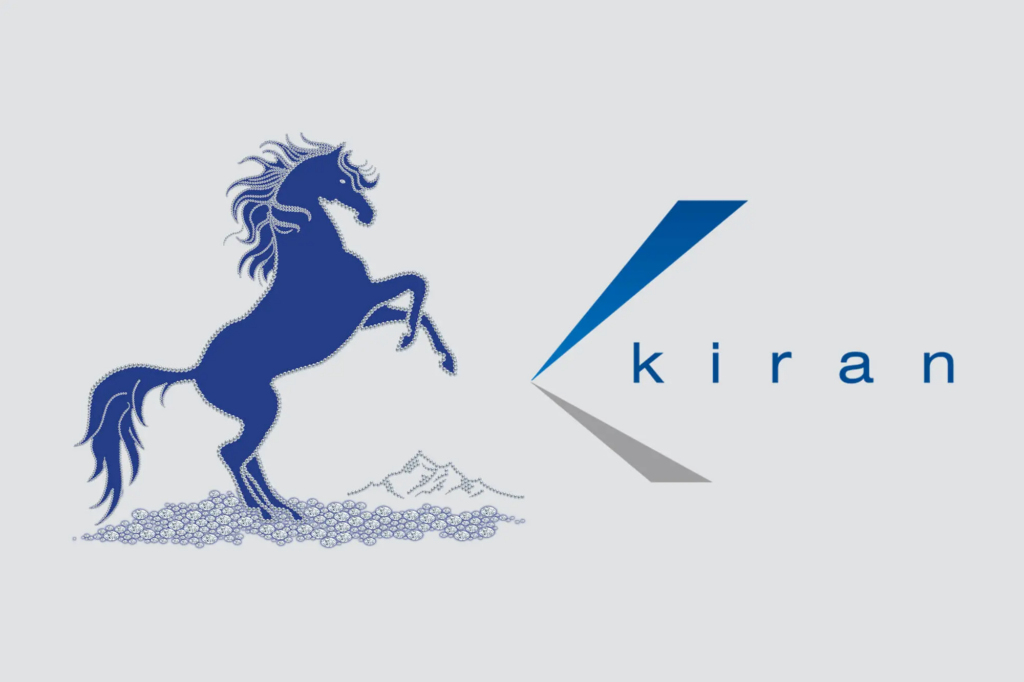 Kiran Gems is India's premier diamantaire and the world's largest manufacturer of Natural Polished Diamonds. The company, Ken Gems Pvt Ltd is a sight-holder of the De Beers Group, an established and leading mining company. At one end of the chain, the company works with De Beers, while at the other, its client list covers many of the world's best and most revered jewellery and watch manufacturers, retailers, and brands.
Kiran Gems offers an unmatched range of products in rounds, pears, marquise, princess, emerald, cushion and heart-shaped diamonds to choose from. Also, these are available in a huge spectrum of sizes, qualities and packages, and a selection of both certified and non-certified goods. Their size range from the smallest up to 3 carats, having extended inventories and a variety of assorted parcels. There are also multiple options for certification.
The company began its business in diamond manufacturing operations, and ever since there has been steady expansion both in India and globally, with advances both in terms of the range of product offerings as well as quality and service.
11. Malabar Gold & Diamonds

Malabar Gold & Diamonds is the jewellery trading division and the flagship company of the Malabar Group based in Mumbai, India. The Group has remained constant, in its successful forays nurtured by expertise, vision and guidance, into a formidable business conglomerate. Malabar Gold & Diamonds company is headquartered in Kerala with branches across India, the Middle East, and the USA.
From elegant cuts to don the everyday modern woman and bespoke designs for custom-made creations, to elaborate and exquisite bridal jewellery collections for the brides of today, Malabar Gold & Diamonds has it all. The brand offers an extensive range of jewellery collections and designs that cater to the diversified interests of various age groups and ethnicities.
The company currently ranks as one of the largest jewellery retailers globally. With 14 manufacturing units in India and GCC, the company currently has 12 exclusive jewellery brands to cater to the discerning needs of its customers. Malabar Gold & Diamonds jewellery brand has over 285 stores across 10 countries. It also has multiple offices, design centres, wholesale units and factories spread across India, the Middle East, Far East and in the USA.
12. Moksh Jewellery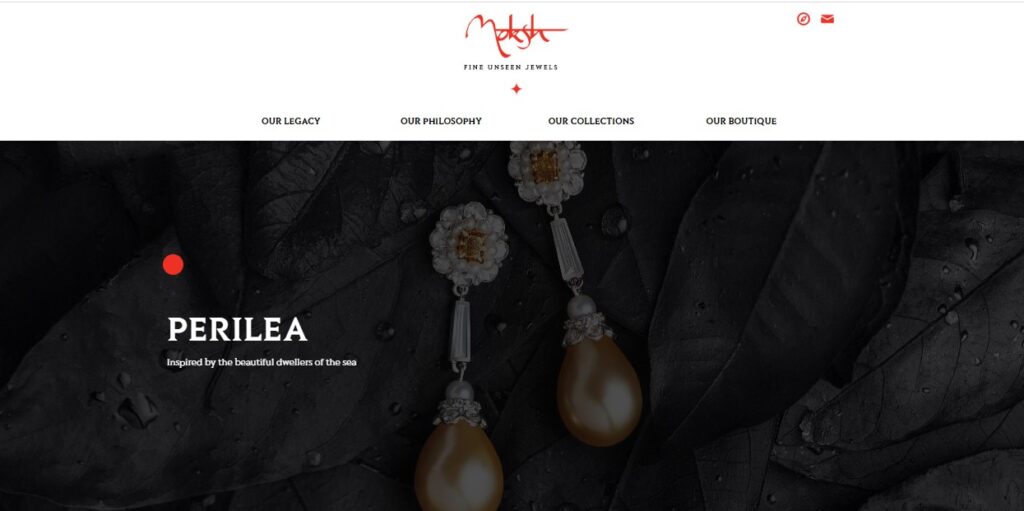 Moksh Jewellery is a legacy brand that was founded by the fourth-generation jeweller, Milan Chokshi. Influenced by his Indian heritage, classical art, modern design and architecture, Chokshi strives to create timeless jewellery pieces that can be worn by the modern woman while still celebrating his Indian roots and rich family history in the jewellery industry.
Moksh Jewellery creates jewellery products with a vision of spectacular beauty that redefines glamour and style for modern and judicious women. Its collections of jewellery products include Taantvi, Symphony, Jharokha, Perilla, Nuur, Magic Carpet, Royal Deco, and Empress. Although Moksh's collections feature show-stopping pieces with the highest quality gemstones, the brand is also a pioneer at translating the same level of craftsmanship and detail to pieces that are of smaller proportions, emphasising the brand's focus on wearability and versatility amongst their pieces.
The brand's aesthetic features miniature Japanese 'Keshi Pearl Beads' that are intricately woven into the jewellery, by combining technology with a needle, thread and a magnifying glass. The artisans combine arts and crafts with computer-aided engineering to produce some of the finest, most intricate and most detailed jewels. The use of various gemstones and pearls in the jewellery pieces brings absolute joy and satisfaction to the wearer.
13. ORRA Jewellery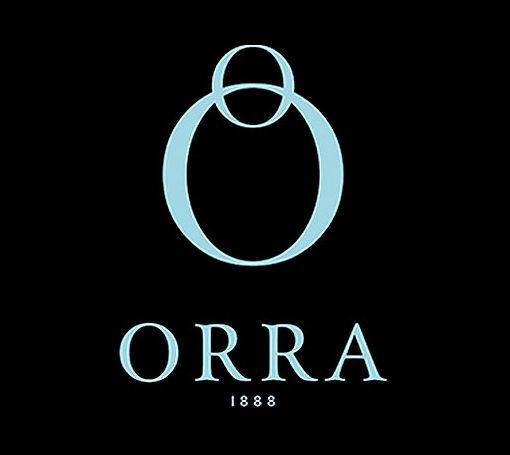 ORRA Jewellery brand is one of India's oldest jewellery manufacturers and marketers have been in the business since 1888. From sculpting and manufacturing diamonds to crafting and retailing the finest diamond and gold jewellery, ORRA has come a long way since its inception.
It offers India's finest jewellery of Gold (22K), Diamond, Platinum, and coloured stones that are crafted to perfection by a team of skilled designers. Its popular collections include Platinum Men's Collection, ORRA Bridal Collection, ORRA Crown Star Generations (73 facets), Gold Jewellery Collection, Polki (Kundan Bridal Sets) Collection, DESIRED Collection, and Astra Collection.
Today, ORRA is one of India's finest jewellery retail chains, having spread its glow with 63 stores across 27 cities. It also has consistently been at the forefront of design leadership and product innovation with 5 global design centres.
14. P. C. Chandra Jewellers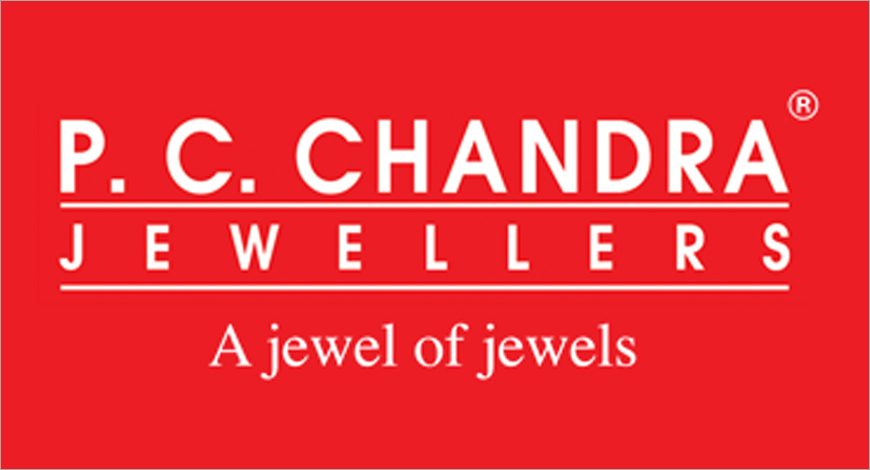 P. C. Chandra Jewellers grew to become one of India's largest jewellery houses with a legacy of over eight decades. The brand is named after its founder, Shri. Purna Chandra Chandra established the business in India in the year 1939. The company has a strong vision and passion for creating bold and legendary jewellery designs. It also has been able to carve a way for the company to establish trust among its customers for many generations now.
The jewellery brand is known for its timeless craftsmanship, contemporary designs and exceptional product quality. With the company roots in Kolkata, P. C. Chandra Jewellers has successfully set up at least 56 showrooms located in 8 cities throughout India. These include Agartala, Bhubaneswar, New Delhi, Noida, Bengaluru, Jamshedpur, Mumbai, and Ranchi and has footprints across multiple locations in West Bengal.
P. C. Chandra Jewellers focus on constant innovation to provide an unparalleled experience in product design. The designs created by the brand are indeed beautiful ornaments that not only make their wearer look elegant, but also make the person feel appreciated. The brand is known in all the major cities of the country and has quality products and amazing stores to attract customers.
15. Senco Gold & Diamonds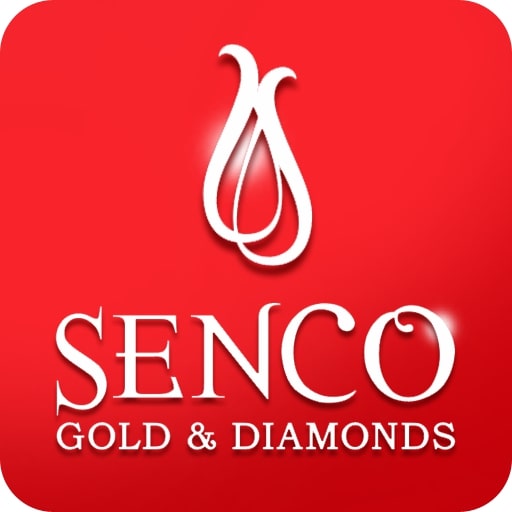 Senco Gold & Diamonds is a name that is popular in the city of Kolkata and is known for its authentic jewel products. The jewellery is made by experienced Bengali Karigars (a local term for craftsmen). West Bengal is a prominent jewellery manufacturing hub in eastern India and is reputed for lightweight and hand-made jewellery. The karigars of the state are skilled and known for their craftsmanship. Senco Gold & Diamonds is a brand owned by Kolkata-based Senco Gold Limited.
It is equally strong across digital platforms, thus catering to the diverse needs of consumers across online stores. On average, the jewellery brand produces over 1.5 lakh designs every year that are sold through omni-channel outlets. Presently, the Company has a presence across 13 Indian states, having 130 showrooms.
Senco Gold & Diamonds have numerous stores in the Indian state of West Bengal. Despite having a strong presence in the eastern part of India, the jewellery brand has a pan-Indian customer base. With multiple branches located in cities like New Delhi, Mumbai, Bengaluru, Patna, Bhubaneswar, Cuttack, Jamshedpur, Ranchi and Guwahati among others. It also exports gold and diamond jewellery to the Middle East, Singapore, the UK and the USA.
16. SHUBH Jewellers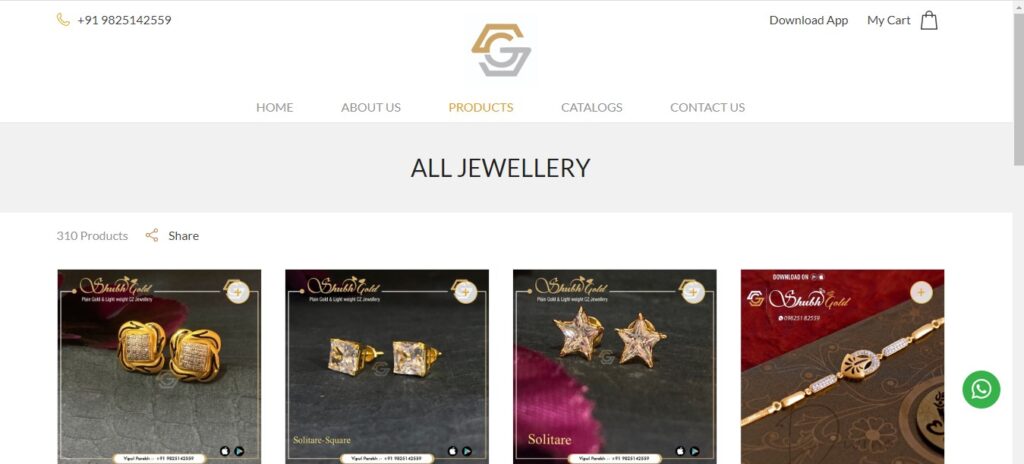 SHUBH Jewellers has been growing its jewellery business in India for the past few decades. It exists in the market today as one of the biggest CZ Jewellery wholesale suppliers offering the best quality ornaments made from precious stones. SHUBH Jewellers is the retail brand name of Rajesh Exports Ltd (REL).
SHUBH Jewellers brand is known for its craftsmanship. It offers the most exclusive, stylish and fashionable CZ Jewellery at the best rate. Starting from meticulously crafted rings, necklaces, earrings, pendants, bracelets and bangles to traditional mangalsutras and pure gold chains, the brand provides its customers with a wide variety of jewel products. The entire range of jewellery sold by SHUBH is designed and manufactured at the REL facility.
It has redefined the jewellery retail business by offering its customers the finest designs and guaranteed purity at value for money. Catering to the client's needs and facing dynamic changes and trends SHUBH Jewellers have earned an excellent name all over India as well as overseas.
17. Studio Renn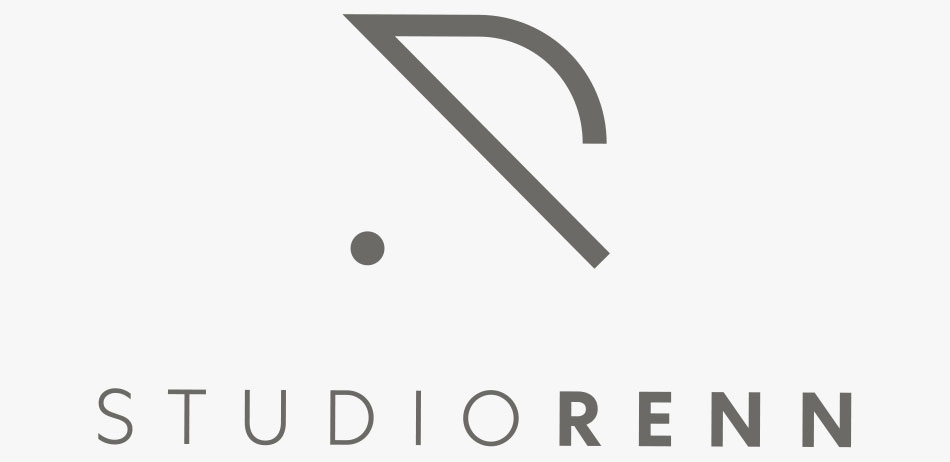 Studio Renn is a designer jewellery brand founded in 2018 by the husband-wife duo Rahul and Roshni Jhaveri in Mumbai. The word 'Renn' is Latin for 'rebirth'. The brand was born out of the need to self-express and create new concepts and ideas through its excellent range of jewellery.
Studio Renn's collection of jewellery includes Orange Peel, Bleeding Tooth, Boletus Sp, Woodear, Yellow Gilled, Gemstone Puffball, Netted Stinkhorn, Pagoda Nest, and Rainbow Bracket. These products are available in categories like Rings, Earrings, Bracelets, Pendants, Brooches, Clips, and Jewelled Buttons, respectively. The Puffball Voids and Fish series are explorations that capture the innovative spirit of the brand conceptually and aesthetically.
Drawing inspiration from artistic interpretations of abstract objects, thoughts and feelings, it is no surprise that Studio Renn's jewellery products have been formally recognised for their innovative designs. Using rare and valuable materials and leading with the concept of experimentation and imperfection, its products are a fusion of imagination and art.
18. TBZ – The Original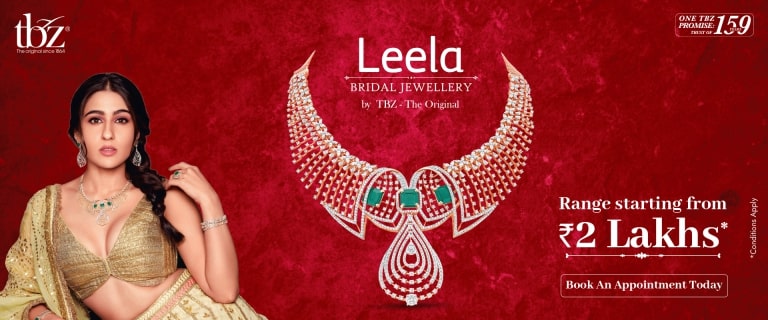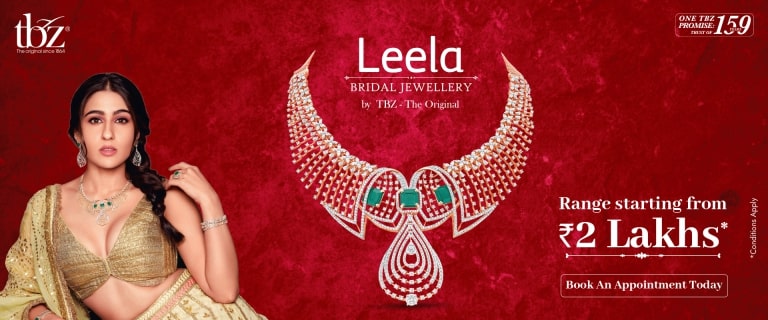 TBZ, which stands for Tribhovandas Bhimji Zaveri, is one of the oldest jewellery brands in India. It is a brand that is coveted for its promise of innovative designs and exemplary quality of craftsmanship since 1864. The brand is named after the founder's son. Now, the business is looked after by the grandson.
It offers a collection of aesthetically designed pieces that epitomises the spirit of elegance and grace to the wearer. It is the first jeweller in India to promote the concept of lightweight precious jewellery. It has also started offering a lifetime buy-back scheme on gold and diamond jewellery, providing certified solitaire diamonds and introducing 100% BIS hallmarked 22-karat gold jewellery.
The TBZ brand has been synonymous with jewellery for weddings, celebrations and festive occasions as well as for everyday wear for both the youths and the elderly that find great taste and seek jewellery that is aspirational.
19. Tanishq Jewellers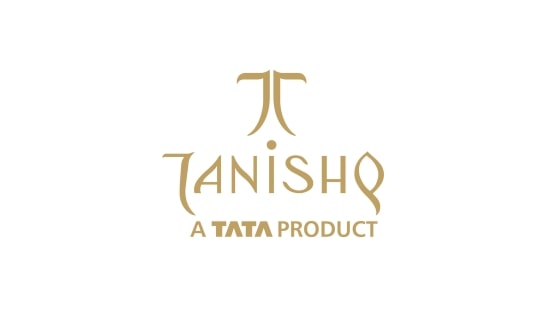 Tanishq is India's most trustworthy jewellery brand. Tanishq started with the launch of 18k gold watches studded with precious stones. It soon grew into a 22K jeweller that presented a stunning range of gold and diamond jewellery for women and men. It is also India's leading wedding jeweller offering a range of premium and luxurious ornaments.
The name 'Tanishq' is a portmanteau of two Sanskrit words, 'Tan' meaning body and 'Nishq' meaning a gold ornament. The brand's exquisite range of jewel pieces strikes the perfect balance between traditional charm and contemporary appeal. It offers designs that capture the beauty and celebration of special occasions in the lives of both Indian women and men.
Tanishq's very first state-of-art jewellery factory with a proper 'karigaar' (meaning craftsman) park was set up in Hosur in the state of Tamil Nadu. It maintains the highest standard and quality of gold, diamonds and precious stones that are used in the brand's jewel pieces.
20. VAK Jewels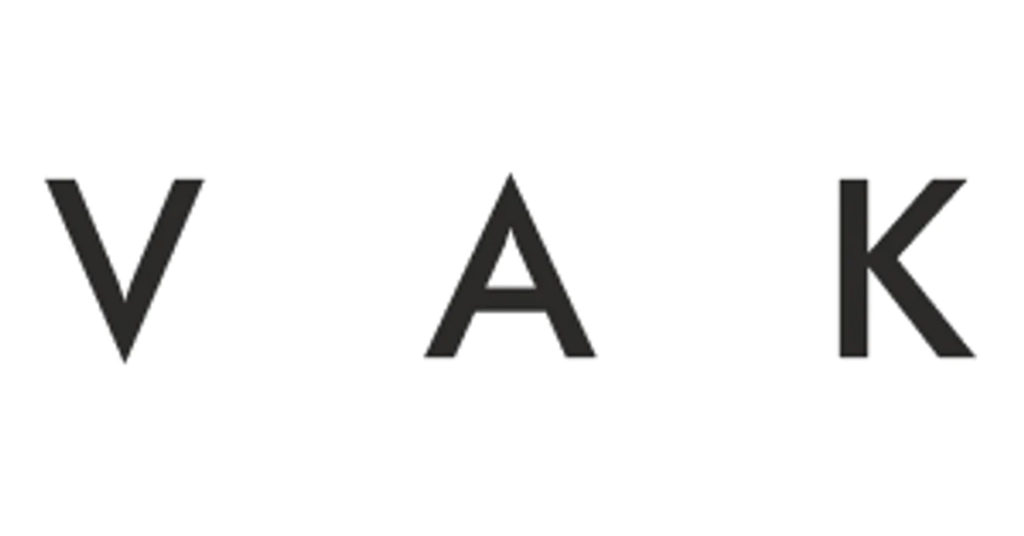 VAK Jewels is another popular designer jewellery brand in India launched by Vishal Anil Kothari in 2015. The brand is named after its founder, taking the initials of his name. Mr. Kothari is a self-taught jewellery designer, who later decided to break the mould and fulfil his desire to carry out his strong design aesthetic and artistic passion.
He creates artisanal handcrafted jewellery with rare gemstones hand-picked by him. Each piece is handmade by artisans in his atelier (workshop) in Mumbai. The VAK flagship store opened in December 2019 at the iconic Royal Opera House in Mumbai. Much like a jewel itself, the gallery is a contemporary juxtaposition to the hundred-year-old building that houses it.
His design ethos is based on his own self-expression and draws inspiration from architecture, nature as well as the brilliance of a gemstone. Widely recognised for his slow luxury and unique and disruptive designs, each piece delights the senses with his use of diamonds and gems of unusual shapes, which appear to float mid-air.
Wrapping Up
The best jewellery brands of India listed above provide both women and men with a wide selection of well-crafted ornaments made from precious stones that are suitable for any occasion.