Top 20
Top 20 Infrastructure Companies in India in 2022
Infrastructure companies in India play a key role in the nation's development. However, a lot of investment is also required in order to carry out such mega projects, and these funds usually come from public, private, and partnerships from both public and private entities as well as individuals.
India's growing infrastructure includes transportation systems, communication, water, sewage, electricity, hospitals, etc. Thus, in order to cater to their development, many public and private sector companies are stepping forth with projects.
Also read: "Top 20 Construction Companies in India" [click to read article]
Developing India's Infrastructure
India is a developing country with a vision to shape its growth for a better future and to benefit both the nation and its larger population of citizens.
The big players offer help in many infrastructure development projects by making investments and providing products and services, as the need may be.
Having said that, let's take a look at some of the top infrastructure companies in India that contribute to the nation's development and future.
20 Top Ranked Infrastructure Companies of India that are Leading the Nation Towards Development
The following is a list (in alphabetical order) of the top twenty infrastructure companies in India.
1. Afcons Infrastructure Limited

Afcons Infrastructure Limited is one of the leading private sector infrastructure companies in India. The company is part of the Shapoorji Pallonji (SP) Group, which is one of the oldest operating companies in the country. The group companies build mega-structures, develop iconic landmarks, and drive innovative technologies in water management, renewable energy, oil and gas, and power, with a focus on good governance and sustainable development.
The company has delivered various projects in Abu Dhabi, Algeria, Dubai, Qatar, Mauritius, Madagascar, Oman, Yemen, and other countries across the globe.
Afcons has a profile of extremely challenging and complex projects worldwide. It is one of India's fastest-growing infrastructure companies and has a strategic equipment fleet.
2. APCO Infratech Private Limited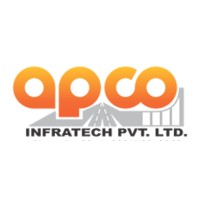 APCO Infratech Pvt. Ltd is a mid-size infrastructure company located in Gurugram and has a registered office in Lucknow, Uttar Pradesh. The company offers services in the development of various infrastructure projects in India, such as Roads & Highways, Metro Rail, Tunnel, Energy, Irrigation & Canal, Urban Infrastructure, and Industrial Infrastructure.
The company has a portfolio of 11 DBFOT Projects and currently manages a large number of Highway projects in the states of Uttar Pradesh, Bihar, Haryana, Maharashtra, Andhra Pradesh, Tamil Nadu, Jharkhand, and as well as Delhi/NCR apart from its presence in Nepal. APCO is also the first company in India that has been awarded the very first Hybrid Annuity Mode (HAM) Project in India being the Meerut- Bulandshahr in the year 2016.
Till date, APCO has successfully completed more than 50 large-scale projects in the country and has demonstrated its project execution capabilities with impeccable credit history with lenders.
3. Ashoka Buildcon Limited

Ashoka Buildcon Limited is listed as a Fortune India 500 company. The private sector infrastructure company has headquarter located in Mumbai and its core business operations involve EPC, BOT, and HAM.
In addition to building large-scale highways and bridge projects in India, Ashoka Buildcon is also involved in the Construction of Buildings (EPC), Power, Railways, and City Gas Distribution. The company has a portfolio of 41 public-private partnerships (PPP) projects, which is the largest in number by any private sector infrastructure company in India.
Ashoka Buildcon has delivered projects in more than 22 states across the country and has completed major projects for Central as well as State Governments. The company has also completed several infrastructure development projects in the Republic of Maldives.
4. BLK Infrastructure Limited (BLK)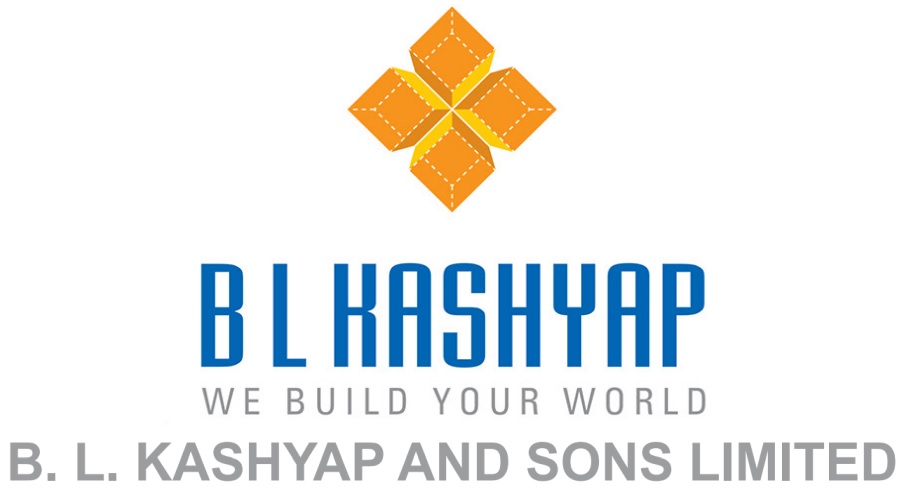 BLK Infrastructure Limited is a leading Infrastructure, Construction, and Civil Engineering company in India with its headquarters located in New Delhi. It is a subsidiary of the B. L. Kashyap & Sons Limited Group of companies that have a pan-India presence and offers services in various industries, including the development of infrastructure in the country.
The company provides infrastructural services for Transportation, Irrigation, Power Houses, Residential Complexes, Malls, Hotels, Healthcare, Institutional Buildings, Commercial Spaces, IT Campuses, Factories, Manufacturing Facilities, etc.
5. GMR Infrastructure Limited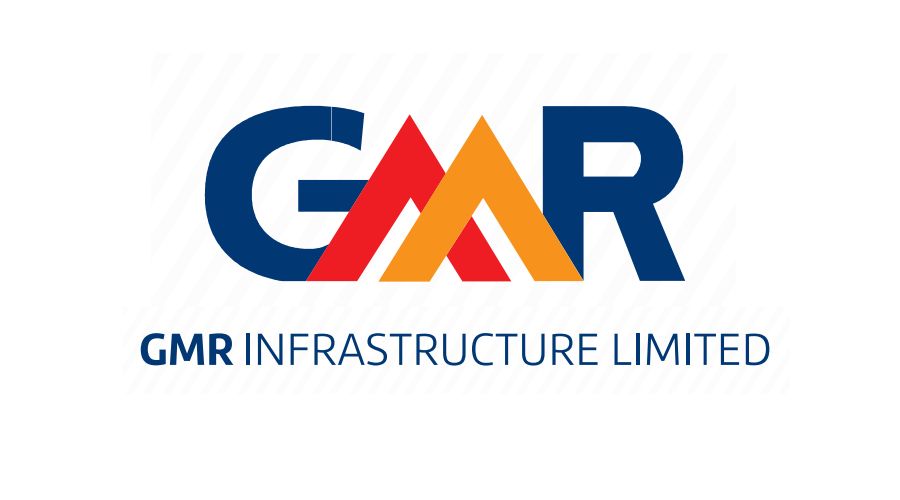 GMR Infrastructure Limited is a part of the GMR Group in India. The company is named after its founder, G.M. Rao and its headquarter is located in New Delhi. GMR is a major player in the Infrastructure Sector, with world-class projects in India and as well as in abroad. The company has developed many successful projects and has been developing projects in high-growth areas, such as Airports, Energy, Transportation, and Urban Infrastructure.
GMR Group is one of the leading and fastest growing infrastructure enterprises in India with a rich and diverse experience spanning three decades. With the company's vibrant portfolio of projects, it is uniquely placed to build state-of-the-art projects in sectors that are of critical importance in the process of development.
Using the Public Private Partnership model, GMR Group has successfully leveraged its core strengths to implement several iconic infrastructure projects in India. GMR also handles several turnkey projects in countries like the Philippines, Singapore, Indonesia, Maldives, and Turkey.
6. GVK Power and Infrastructure Limited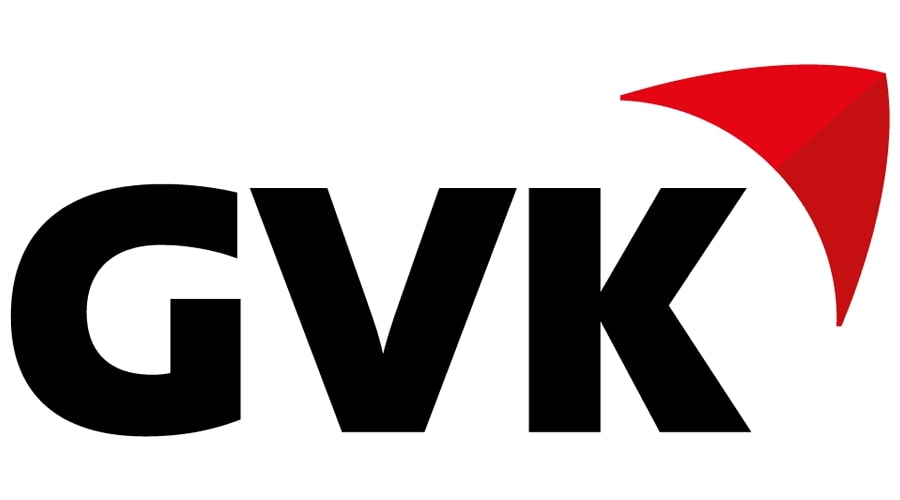 GVK Power & Infrastructure Limited is a leading privately-owned infrastructure company with its headquarters located in Secunderabad, Telangana. GVK has pioneered various infrastructure projects i.e., setting up India's first Independent Power Plant (IPP), building the first six-lane road project, and the first brownfield airport – the Chhatrapati Shivaji Maharaj International Airport in Mumbai. GVK has also built India's first Greenfield airport – Kempegowda International Airport (KIA) in Bengaluru.
The company's infrastructure projects include Transportation, Airports, Energy, CSR (GVK Foundation initiative), Hospitality, and Life Sciences.
GVK has taken pioneering initiatives across many sectors that it operates in and has overcome every challenge to provide reliable infrastructure to contribute to the country's growth. In addition to this, GVK's collaboration with global infrastructure leaders has brought international expertise to India reflecting excellence and advancement in all its endeavors.
7. Hindustan Construction Company Limited (HCC Limited)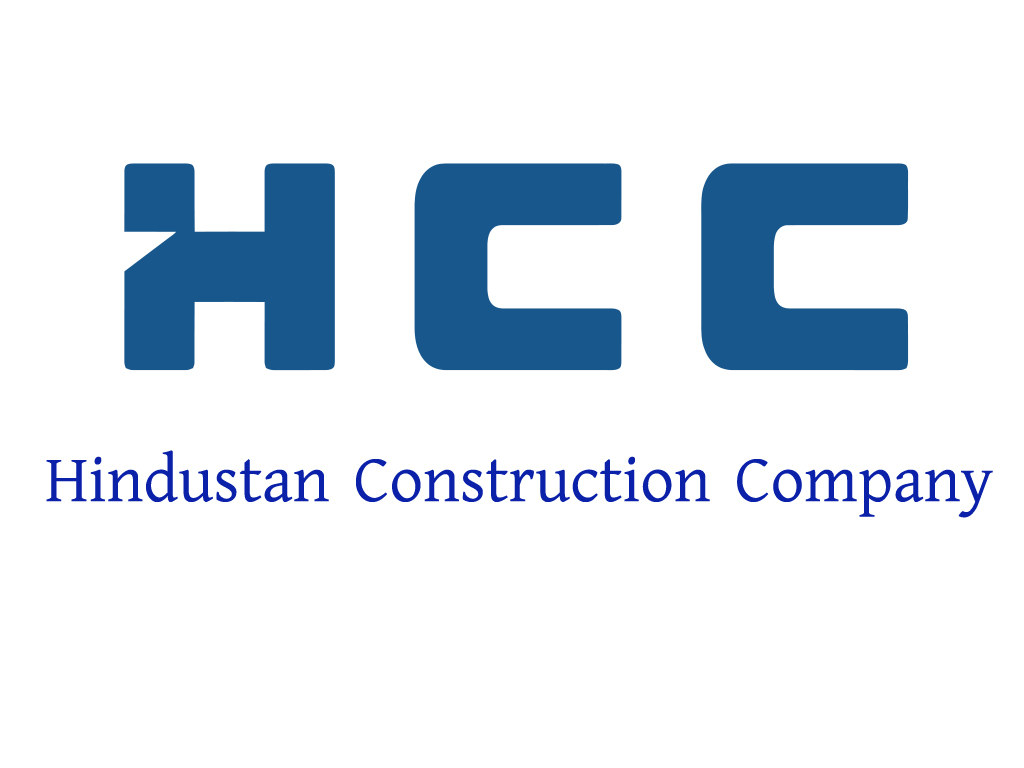 Hindustan Construction Company Limited, also known as HCC Limited, is a pioneer in India's infrastructure industry, having executed landmark projects that have defined the country's progress through the years. The location of the company headquarter is in Mumbai. HCC is one of the oldest operating infrastructure companies in India.
The company has been developing several infrastructure projects, which include Transportation, Buildings & Industrial, Water Solutions, Hydroelectric Power, and Nuclear Power.
HCC has a long-standing commitment to creating responsible infrastructure and maintaining its proficiency in the engineering and construction business in India.
8. Housing and Urban Development Corporation Limited- (HUDCO)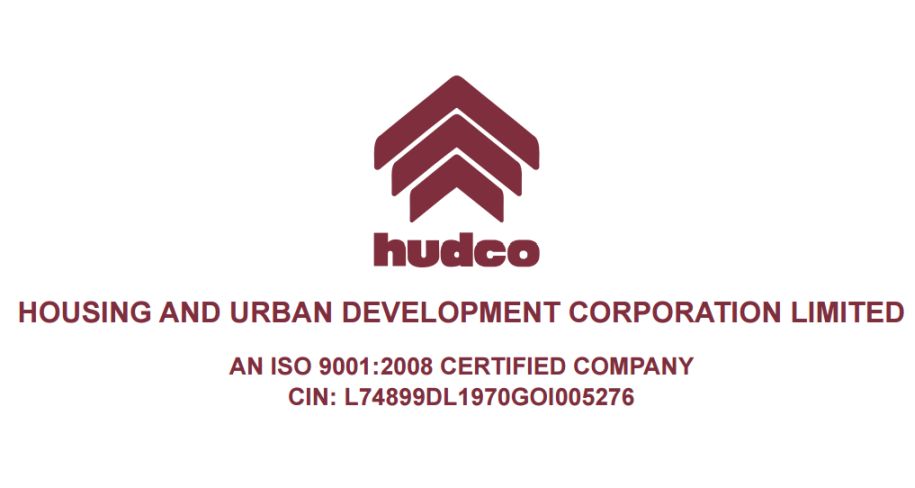 Housing and Urban Development Corporation Limited, also known as HUDCO, is a public sector infrastructure company operating its businesses under the Ministry of Housing and Urban Affairs in India. The company was first incorporated in 1970 as the Housing and Urban Development Finance Corporation Private Limited, a private limited company. It got its name changed to HUDCO in 1979.
HUDCO has been periodically undertaking various CSR & Sustainability activities, including significant disaster rehabilitation efforts, and focuses on providing affordable housing to the economically weaker sections and low-income groups as well as providing basic infrastructure facilities for improving the quality of life of the citizens, especially the poor and the marginalized section.
In collaboration with the Government of India, HUDCO lays a considerable emphasis on housing needs, mainly for the deprived section of the population i.e., the so-called Economically Weaker Sections (EWS) and Low-Income Groups (LIG) in the country.
9. Ircon International Limited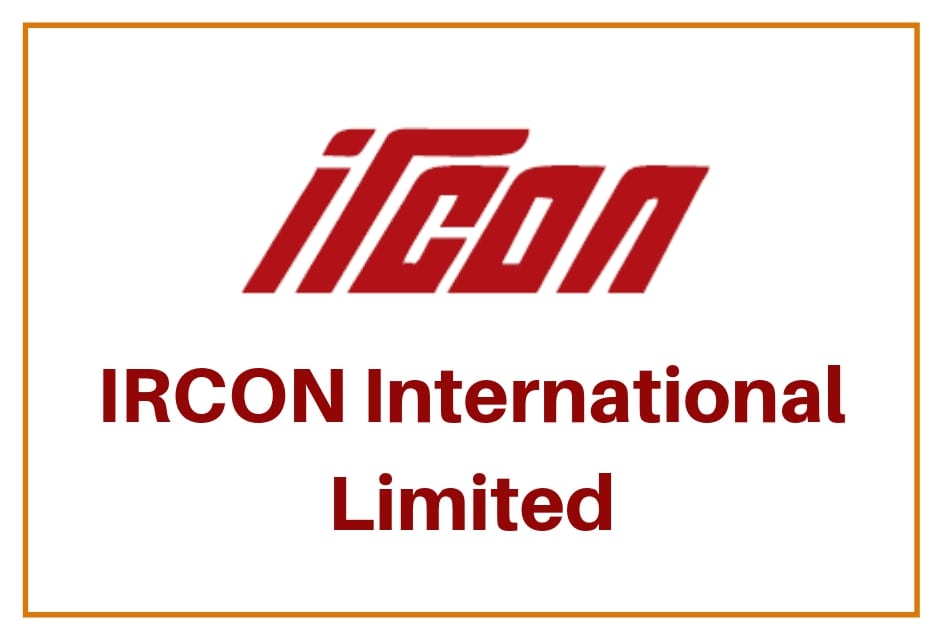 Ircon International Limited, originally used to be known as the Indian Railway Construction Limited (IRCON), is a public sector construction company operating under the Ministry of Railways, Government of India.
The company is a specialized Construction organization covering the entire spectrum of construction activities and services in the infrastructure sector. However, Railway and Highway Construction, EHP sub-station (engineering and constructions), and MRTS are its core competence areas.
Ircon International Limited has widespread operations in several states in India as well as in countries like Malaysia, Nepal, Bangladesh, Mozambique, Ethiopia, Afghanistan, U.K. Algeria, and Sri Lanka. So far, Ircon International has completed over 300 infrastructure projects in India and over 100 projects in more than 21 countries across the globe.
10. IRB Infrastructure Developers Limited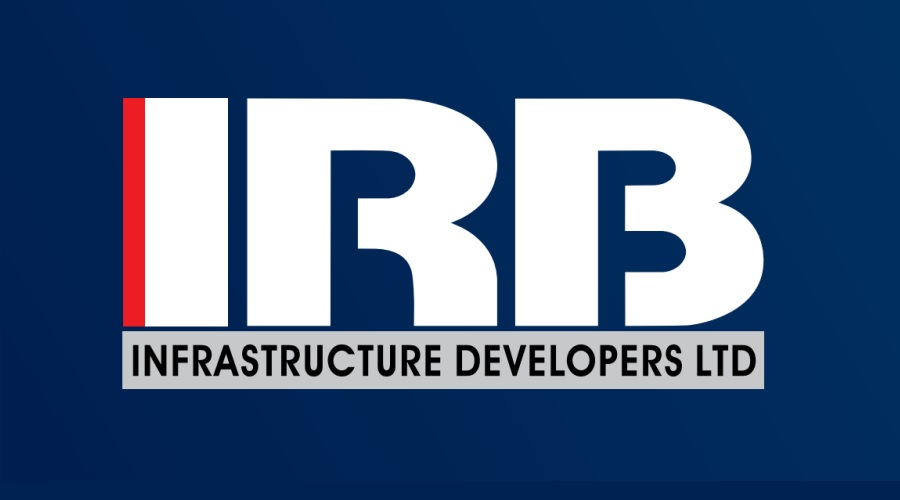 IRB Infrastructure Developers Limited, also known as IRB Infra, is India's leading integrated roads and highways infrastructure developer having a major presence in the Build-Operate-Transfer (BOT) space. The company headquarter is situated in Mumbai.
The company has reinforced its commitment by delivering large, technically complex projects across all geographical terrains in India. IRB Infra has been building seamless connectivity to bring people closer to facilitate socio-economic-cultural developments.
IRB Infra has the privilege of delivering several projects in India, particularly in the roads and highways infrastructure sector. The company does so by delivering the first Build-Operate-Transfer (BOT) project, operating and maintaining India's first expressway project, launching and listing India's first Infrastructure Investment Trust (InvIT), and is the first Indian company in the sector to tap offshore bond markets, and many more.
11. ITD Cementation India Limited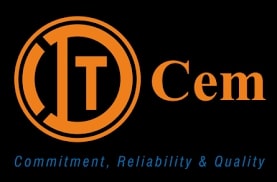 ITD Cementation India Limited is a leading construction company in India and a subsidiary company of Italian-Thai Development Public Company Limited (ITD). The location of the company's headquarters is in Mumbai.
ITD is a global engineering and construction company offering innovative solutions in the infrastructure market and is one of the largest Civil Engineering Contractors in South East Asia.
ITD Cementation India Limited has established its prowess across multiple lines of infrastructure business including Maritime Structure, Bridges & Flyovers, Highways, TBM & NATM Tunnels, Foundation & Specialist Engineering, Industrial Structure & Building, Airport, Mass Rapid Transit Systems, Tube Heading & Microtunelling, Box Pushing, Hydroelectric Power, Dams & Irrigation, Water & Waste Water.
12. Jaiprakash Associates Limited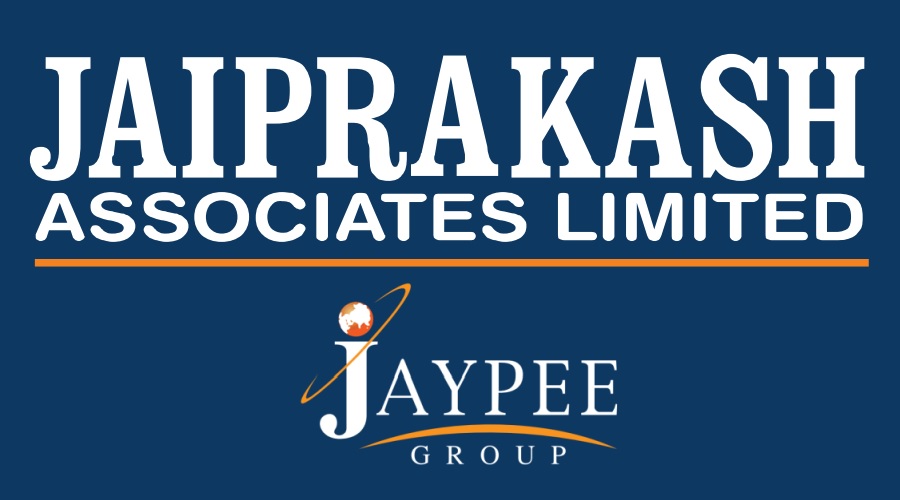 Jaiprakash Associates Limited is part of the Jaypee Group and its headquarter is located in Noida in the state of Uttar Pradesh. The Jaypee Group is one of the well-diversified infrastructural industrial conglomerates in India.
Over the decades the company has maintained its salience with leadership in its chosen line of businesses. Its business interests include Engineering & Construction, Cement, Power, Real Estate, Express-ways, fertilizers, Hospitality, Healthcare, Sports, Information Technology (IT), and Education (not for profit).
The Engineering and Construction wing of the Jaypee Group is a recognized leader in the construction of multi-purpose River Valley and Hydropower projects in India. The company has the unique distinction of having simultaneously executed 13 Hydropower projects spread across 6 states and in the neighboring country Bhutan.
13. Lanco Infratech Limited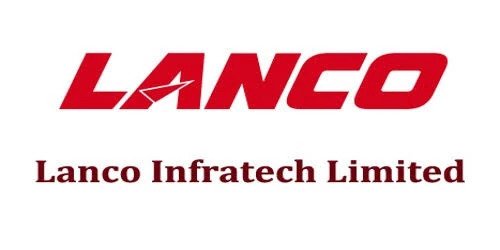 Lanco Infratech Limited is a leading company in India in the fields of Engineering, Procurement and Construction (EPC), Power, Solar, Natural Resources, and Infrastructure. The company's expertise in building large civic and urban infrastructure projects has been deployed in constructing thermal and hydropower projects across the country.
In a bid to find cost-effective, sustainable, and also green solutions to the country's energy requirements, Lanco has made its presence felt in the area of solar power as well. Lanco is very fast emerging as one of the leading private sector power developers in India.
Lanco also has strategic global partnerships with leading power companies including Genting, Harbin, GE, Dongfang, Doosan, and several more.
14. Larsen & Toubro Infrastructure Development Projects Limited (L&T IDPL)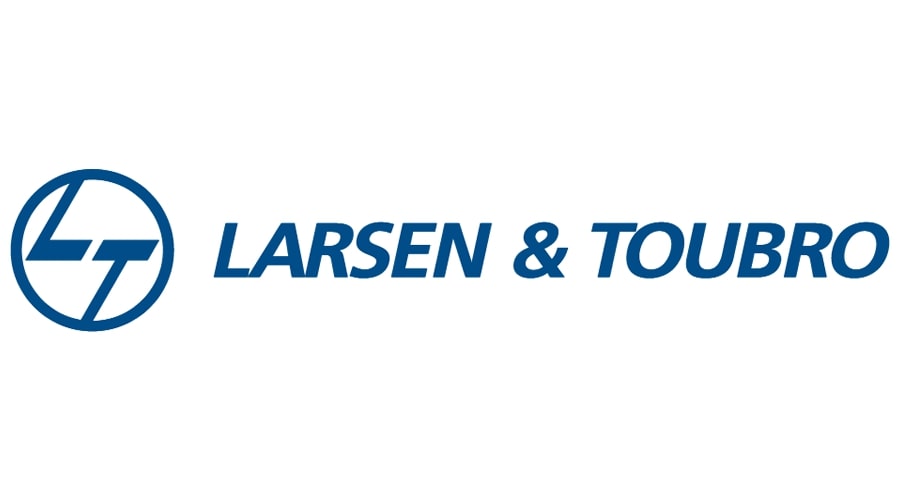 Larsen & Toubro Infrastructure Development Projects Limited (L&T IDPL) is a well-known company in India and is part of the L&T Group. The parent company was established by two Danish engineers Henning Holck-Larsen and Soren Kristian. They started the company in 1938 with the headquarter located in Mumbai in the state of Maharashtra.
L&T Group's IDPL division was started in 1995, and today, it is a pioneer of the Public-Private-Partnership (PPP) model of development in India. This involves the development of infrastructure projects by private sector entities in partnership with the Central and State Governments.
L&T IDPL has completed landmark infrastructure projects across key sectors like Roads, Bridges, Ports, Airports, Hydel Energy, Water Supply, and Urban Infrastructure.
15. Nagarjuna Construction Company Limited (NCC Limited)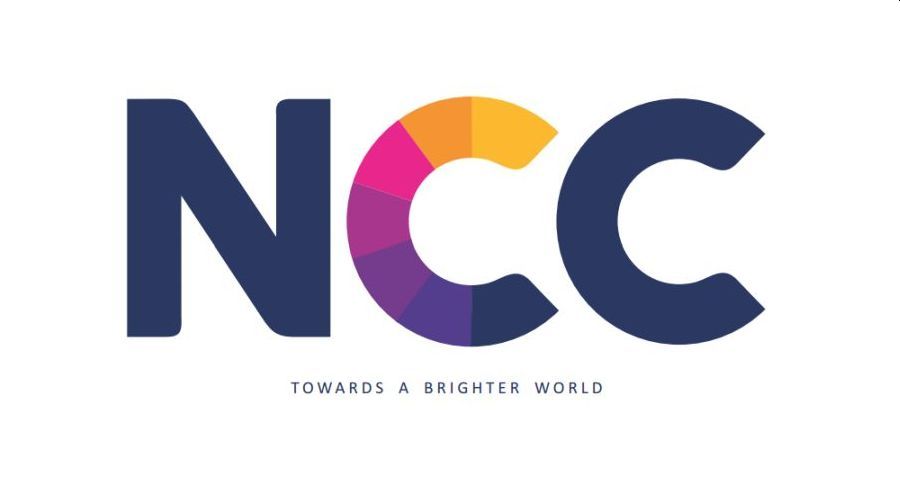 Nagarjuna Construction Company Limited, also known as NCC Limited, is a multinational infrastructure conglomerate and a part of the NCC Group. The NCC Group is comprised of the NCC Urban and NCC Infra companies in India.
The NCC Infra is an infrastructure development company and a wholly-owned subsidiary of NCC. Undertaking the development of infrastructure projects through the Government concessions, The company primarily focuses on long-term infrastructure projects that offer stable revenue streams.
NCC Limited has been working on several infrastructure development projects, such as Buildings & Housing, Roads, Railways, Electrical, Water & Environment, Irrigation, Mining, Power, and International infrastructure projects.
16. Punj Lloyd Infrastructure Limited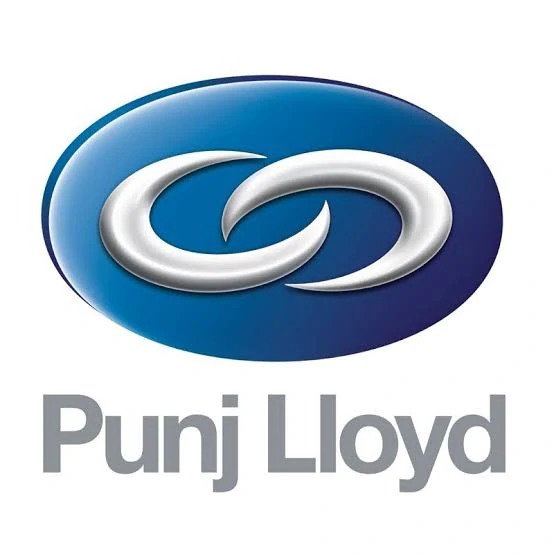 Punj Lloyd Infrastructure Limited is an infrastructure company and a part of the Punj Lloyd Group in India. The company's headquarter is situated in Gurugram in the state of Haryana. Punj Lloyd offers EPC services in Energy and Infrastructure along with engineering and manufacturing capabilities in the Defence sector.
Punj Lloyd Group has been delivering EPC solutions across a wide spectrum of businesses, including expressways, rail transit systems, airports, power plants, renewable energy, refineries, terminals, tanks, pipelines, etc. In addition to this, the company has delivered projects for ONGC, IOC, GAIL, NHAI, AAI, Reliance, and several other public sector undertakings (PSUs) and private players. The company has also catered to various international clients like Shell, Petronas, ADNOC, Qatar Petroleum, ORPIC, and several others.
Punj Lloyd Group has twenty-four international offices across the Middle East, the Caspian, Asia Pacific, Africa, South Asia, China, and Europe.
17. Reliance Infrastructure Limited (R-Infra)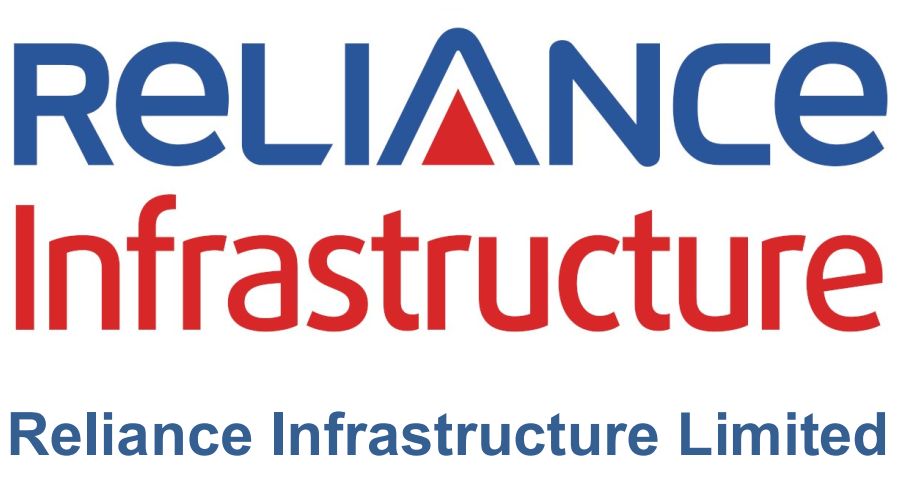 Reliance Infrastructure Limited is part of the Reliance Group in India. R-Infra is one of the largest infrastructure companies that develop projects through various Special Purpose Vehicles (SPVs) in several high-growth sectors. These sectors include power, roads, metro rail, and airport as well as in the infrastructure space and in the defense sector.
Reliance Infrastructure is a major player in providing Engineering & Construction (E&C) services for developing power, infrastructure, metro, and road projects in the country. R-Infra is also a leading utility company having a presence across the value chain of power businesses i.e. generation, transmission, distribution, and power trading.
18. Sadbhav Engineering Limited (SEL)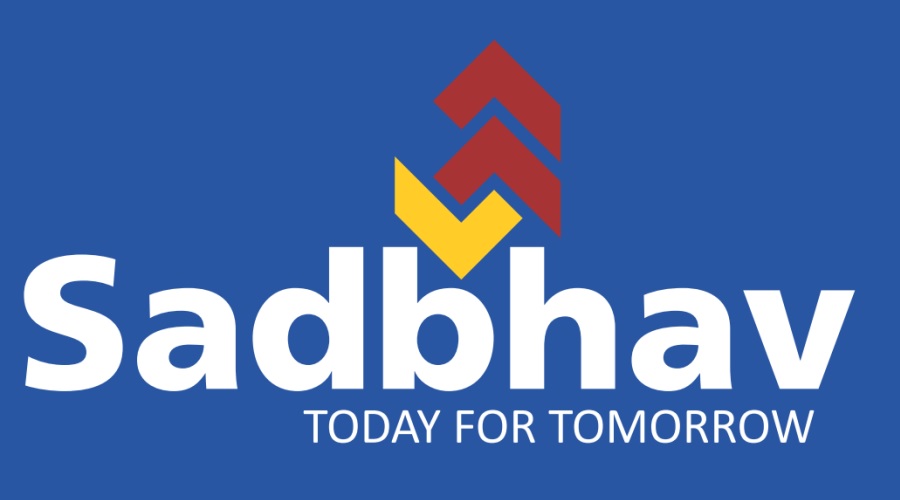 Sadbhav Engineering Limited (SEL) is a leading Civil Engineering and Construction company incorporated in 1988 and headquarters located in Ahmedabad, Gujarat. The company also has a registered office in Mumbai.
SEL offers infrastructure development services in areas of Roads and Highways, Mining and Irrigation in the country.
Sadbhav established a subsidiary company, Sadbhav Infrastructure Project Limited (SIPL) in 2007, primarily as an asset holding company for Road and other Infrastructure BOT/Hybrid Annuity Projects. All of its projects are Special Purpose Vehicles (SPVs) and are controlled by SIPL.
19. Simplex Infrastructures Limited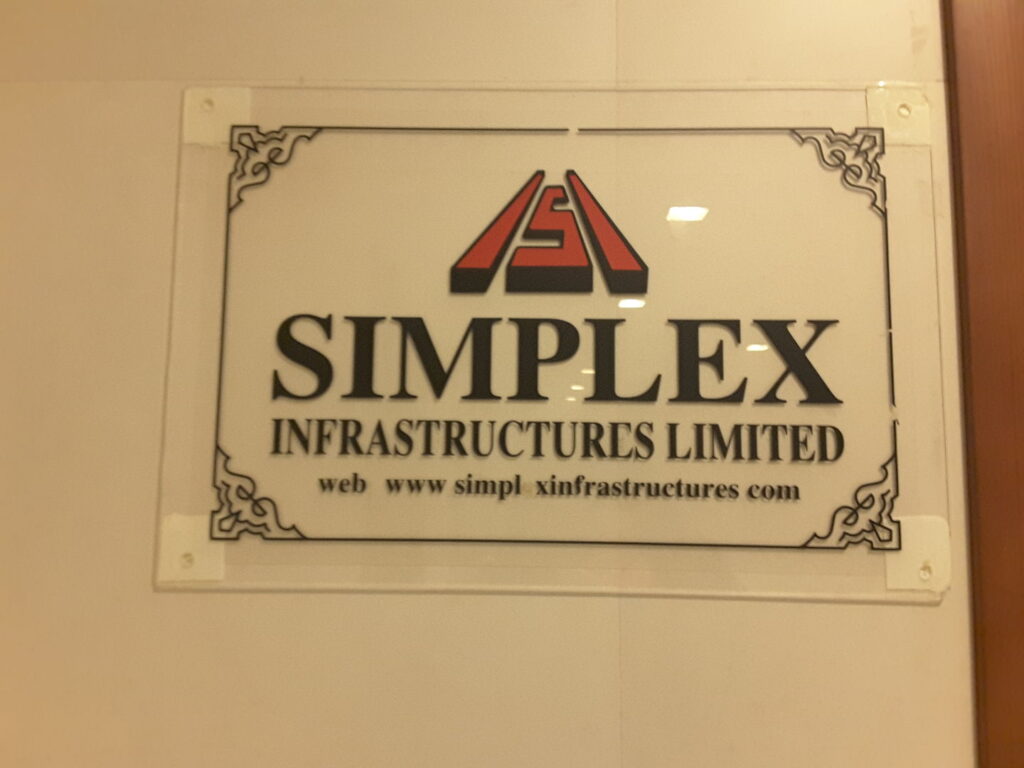 Simplex Infrastructures Limited is a diversified company that delivers projects in several sectors, such as Transport, Energy & Power, Mining, Buildings, Marine, Real Estate, and more. The company was started in 1924, making it one of the oldest companies in India. Its headquarters is located in Kolkata, West Bengal, and also has offices in Chennai, Mumbai, and New Delhi.
The Company has been closely associated with the country's infrastructure building with more than 2600 completed projects spanning almost all the gamut of the construction industry.
Simplex Infrastructures Limited is one of the leading construction companies in India for several decades. The company has been executing projects with consistent quality assurance, cost control, and adherence to milestones in a safe environment as per customer requirements. It also promotes the culture of sharing rich and varied experiences with staff members, as also with clients, and thereby benefits and helps the growth of the construction fraternity and society at large.
20. Welspun Enterprises Limited (WEL)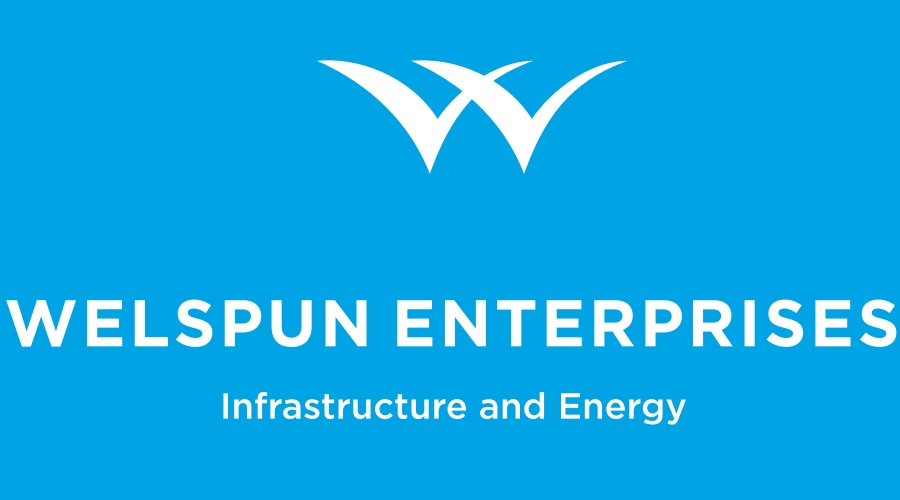 Welspun Enterprises Limited (WEL) is one of the fastest-growing infrastructure development companies in India. The company formerly known as Welspun Projects Limited is part of the Welspun Group.
The erstwhile Welspun Enterprises Limited, Welspun Plastics Private Limited, Welspun Infratech Limited, and Welspun Infra Projects Private Limited were merged into the Company.
In the infrastructure space, WEL is primarily focused on Hybrid Annuity Model (HAM) projects as a developer and employs an asset-light model in running the business. From roads and highways to water, and oil and gas, WEL is at the forefront of meeting the growing demands for infrastructure development in India.
Wrapping Up
The high level of economic growth that India has witnessed in recent years has resulted in terms of expanding its industry and has also seen a significant rise in commerce and per capita income. All of which have fuelled the demand for infrastructure services in the country.
Also, both Central and State Governments are doing all that it takes to foster rapid infrastructure development via Public Private Partnerships (PPPs). Investments from public, private, and public-private partnerships are further aiding in the infrastructural development of India.