Top 20
Top 11 Interior Designing Colleges in Dehradun
There are a few top-ranking interior designing colleges in Dehradun, Uttarakhand that offer degree and diploma programmes to students who want to establish a lucrative career in the field with their expertise and creative ideas.
Pursuing Interior Designing and Decoration Course and Career Prospect
An Interior Designing and Decoration course can be pursued after completing 10+2/XII in any stream from a recognised education board. The programmes usually offered to students in this field are a four-years each for a B.A., B.Sc. and Bachelor of Design (B.Des.), a one-year/three-year Diploma in Interior Designing, and a two-year M.Sc., and Master of Design (M.Des).
The work of an interior designer and decorator is quite similar to an artist's, but perhaps, on a larger scale. As a designer, one has to inspect the site, provide a design and colour scheme according to the customer's satisfaction, coordinate the execution of the plan, organise installation/construction management, and more.
Interior Designers are required in high demand when it comes to giving aesthetic appearance to the interiors and furnishings of residential and commercial infrastructure, including hotels, resorts, restaurants, cafes, theatres, museums, office space, showrooms etc.
A few common career profiles of an interior designer and decorator are Interior Design Consultant, Illustrator, Entrepreneur, Set/Retail Designer, Interior Designer, Exhibition Designer, Furniture Designer, Floral Designer, Technical Designer, Lighting Consultant, Kitchen and Bath Designer, Art Director, and more.
Also, read these articles:
Top 10 Graphic Design Colleges in Dehradun 
Top 10 Fashion Design Colleges in Dehradun 
Now, let's take a quick look at these top-ranking institutes in Dehradun that offer bachelors, masters, diploma and certificate courses in the field of interior design and interior decoration.
11 Best Institutes to Pursue Interior Designing and Decoration Courses in Dehradun (Uttarakhand), India
The following is an alphabetically sorted list of the best Interior Designing colleges of Dehradun, Uttarakhand for students that aspire to pursue courses in creative interior designing and decoration.
1. Arena Animation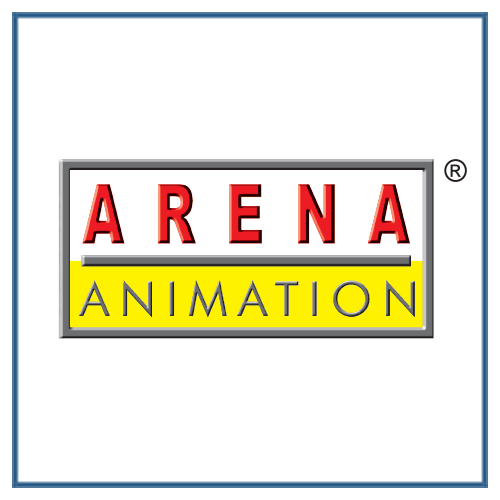 In 1996, Aptech Limited, a leading player in the non-academic vocational training sector in India, launched its media and entertainment label under the name Arena Animation. With its headquarters situated in Mumbai, Maharashtra, the company has expanded its operations to over 20 countries worldwide. Among these, four education centres are located in Dehradun, Uttarakhand, India.
Arena Animation Institute offers courses in Animation, VFX, Gaming, Web Design, Graphic Design, Architectural Design & Visualization, UI/UX, Broadcast, Digital Advertising, Marketing, and CEA, as well as Short-Term Courses and Fast Track Courses.
The Architectural Design & Visualization programme offered includes courses such as CAD, Digital Architecture Interior Design, and Digital Illustrations.
2. B.S. Negi Mahila Pravidhik Prashikshan Sansthan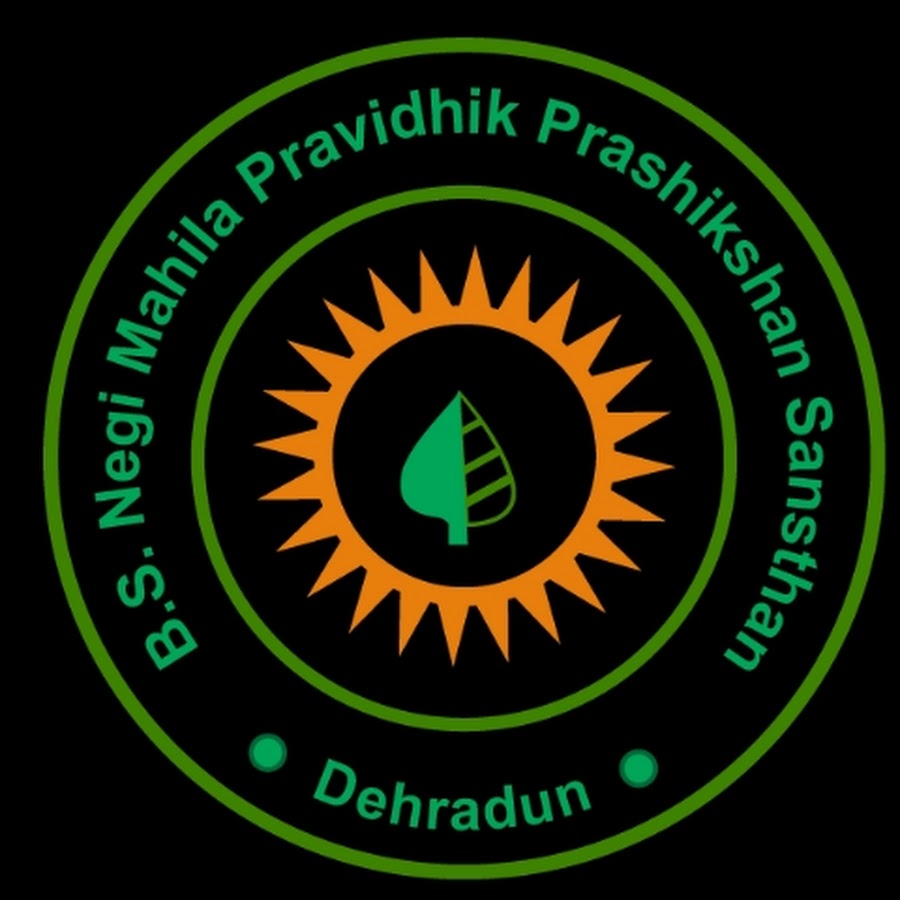 The Mahila Pravidhik Prashikshan Sansthan, previously known as ONGC Mahila Polytechnic, is a privately owned institution that offers technical vocational education exclusively to women. It is located within the ONGC campus in Dehradun and was founded in 1987 by Mrs. Shobhana Wahi, the wife of the former Chairman of ONGC, Col. S.P. Wahi. What started as a small unit has now grown into a prestigious institute that is a leader in its field.
The Mahila Pravidhik Prashikshan Sansthan founded by B.S. Negi is affiliated with Uttarakhand Board of Technical Education, Roorkee (UBTER) and approved by AICTE. It offers several diploma courses including Fashion Design, Textile Design, Garment Technology and Interior Decoration.
The institute offers a three-years Diploma in Interior Decoration and Design course to students.
3. DIT University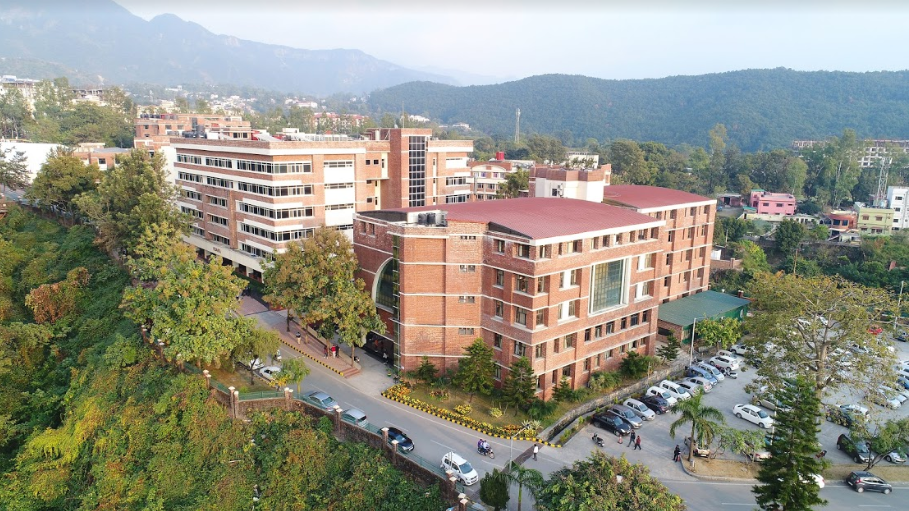 DIT University, previously referred to as Dehradun Institute of Technology, was established in 1998 by Naveen Agarwal. At present, it is operated under the supervision of Unison Group's Education Society in Uttarakhand. The institute received the recognition of a university by the Uttarakhand State Government in 2012, leading to the name change in 2013. It is the principal institution of the Unison Group and is acknowledged by UGC.
The DIT University's School of Architecture, Planning, and Design presents a range of undergraduate programs, including a four-year Bachelor of Design in Visual Graphics and Animation, B.Des. in UI & UX, and B.Des. in Interior Design.
Its Bachelor of Design – Interior programme provides students a well-rounded education and skills to work in a multi-disciplinary work environment in many disciplines, such as architecture, graphic design, decorative arts, and textile, furniture, and lighting design.
4. Dev Bhoomi Uttarakhand University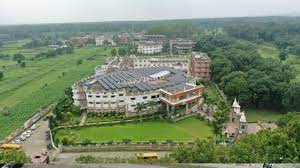 Dev Bhoomi Uttarakhand University (DBUU) is now recognized as a prominent center of learning that offers over 120 courses through its 10 constituent schools. Formerly known as the Dev Bhoomi Group of Institutions (DBGI), DBUU has expanded its reach globally and has a solid platform to provide world-class education. In April 2022, the institute underwent a name change that further strengthened its position as a hub of education and opportunities.
The Dev Bhoomi School of Architecture, Planning and Design at Dev Bhoomi Uttarakhand University offers UG, PG and Diploma programmes, namely Bachelor of Architecture (B. Arch.), Bachelor of Planning (B.Plan), B.Design – Graphic Design, B.Design – Product Design, B.Design – UI & UX, B.Design – Interior Design, B.Design – Fashion Design, B.Design – Digital Product Design, B.Design – Game Design and Animation, B.Sc. in Fashion Design, Master of Planning (M.Plan) and Diploma in Architecture.
5. Doon University

Doon University is a residential and unitary university situated on the outskirts of Dehradun city. It comprises eight schools and a research center named Nityanand Himalayan Research and Study Center. The university provides a variety of interdisciplinary academic programs, including undergraduate, postgraduate, and doctoral courses.
At Doon University, you can enroll in a four-year bachelor's degree program in design which includes specializations in both graphic design and product design.
In addition, there are courses that focus on hands-on exercises in sketching, visualizing, analytical drawing, geometric construction, and photography. These courses aim to provide students with fundamental skills to effectively communicate their concepts.
6. Dreamzone School of Creative Studies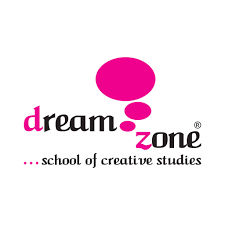 DreamZone School of Creative Studies is a venture for enhancing creative skills under the umbrella of CADD Centre Training Services Private Limited, which is a varied worldwide network of institutes that provide skill development in the fields of engineering, management and creativity. Founded in 2005, Dreamzone institute currently has more than 100 centres across the globe. It is also associated with reputed professional organisations, like Institute of Indian Interior Design, International Council of Design, Clothing Manufacturers Association of India, and ASIFA-Hollywood (the American arm of International Animated Film Association).
The institute offers diploma courses at both the undergraduate and the postgraduate level in the areas of Fashion Design, Interior Design, and Graphic Design and Animation.
Currently, the institute offers two interior designing programs: a diploma and a master diploma in interior design. The part-time master diploma program in interior design provides flexible scheduling options. This program is tailored to address various interior spaces, ranging from residential environments such as kitchens and bathrooms to commercial spaces such as offices, retail facilities, institutes, hotels, and more. The latest software applications such as AutoCAD, 3ds Max, and others are utilized in these courses.
7. Government Girls Polytechnic Dehradun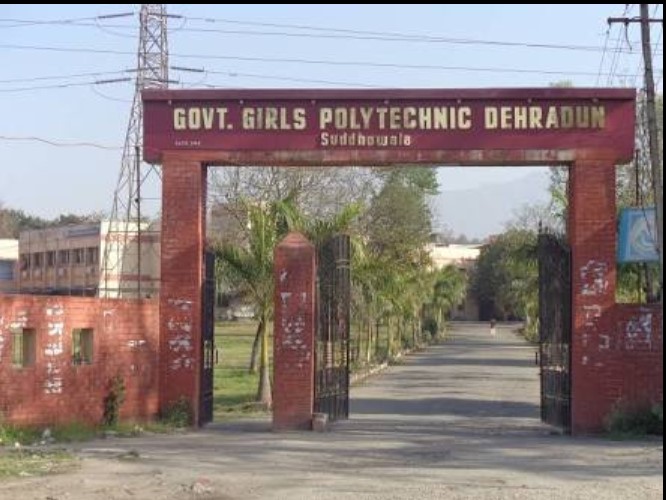 Government Girls Polytechnic Dehradun (GGPD) is an institute for women situated at Sudhowala, Dehradun was established in 1987. The institute is affiliated to AICTE. Currently, ggpd offers diploma courses in four streams: computer science and engineering, modern office management and secretarial practice, electronics engineering, and interior design and decoration, through their respective departments.
The Diploma in Interior Design and Decoration at Government Girls Polytechnic Sudhowala, Dehradun is offered for a duration of three years comprising six semesters.
8. Institute of Logistics and Aviation Management, Dehradun Campus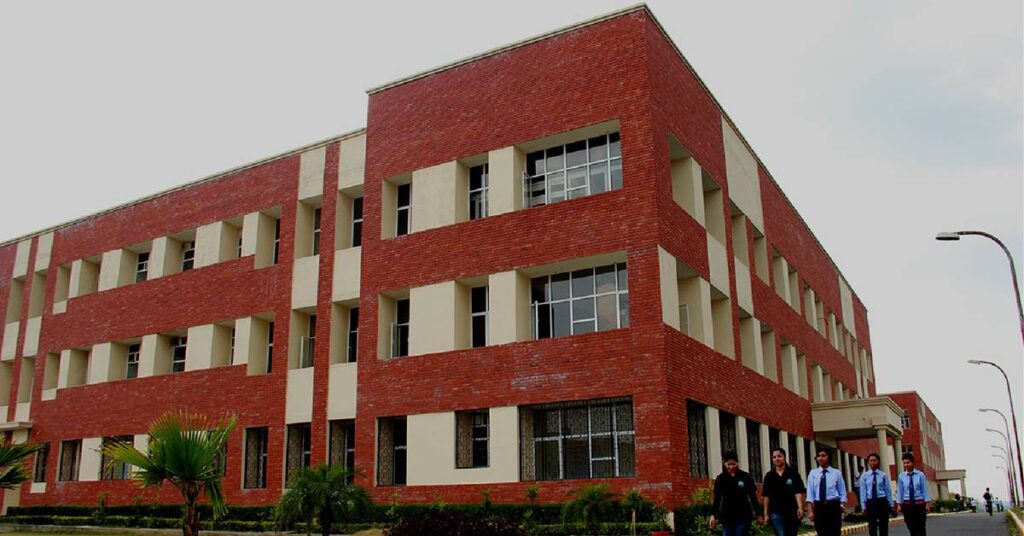 ILAM (Institute of Logistics and Aviation Management) is a prominent educational institution specializing in aviation, logistics, and supply chain management. Based in Northern India, ILAM provides a diverse range of courses including logistics, aviation, banking, automobile, design industry, along with online courses, competitive exams, and internship programs. ILAM is renowned for its exceptional academic standards and has campuses located across several cities including New Delhi, Dehradun, Bhopal, Indore, Jaipur, Mumbai, Nashik, Pune, and Bengaluru.
ILAM Dehradun Campus offers a three-year B.Sc. in Interior Design undergraduate programme recognised by UGC. The institute provides CAD labs and design resource centres with dedicated trainers. The study course deals with all the important concepts and techniques required for effectively managing, organising and planning design added to interiors. There are workshops and guest lectures available for students, which focus on problem-solving through the exchange and interaction of information.
Ilam is dedicated to providing students with adequate guidance to attain success through their training and placement cell.
9. Maharaja Agrasen Himalayan Garhwal University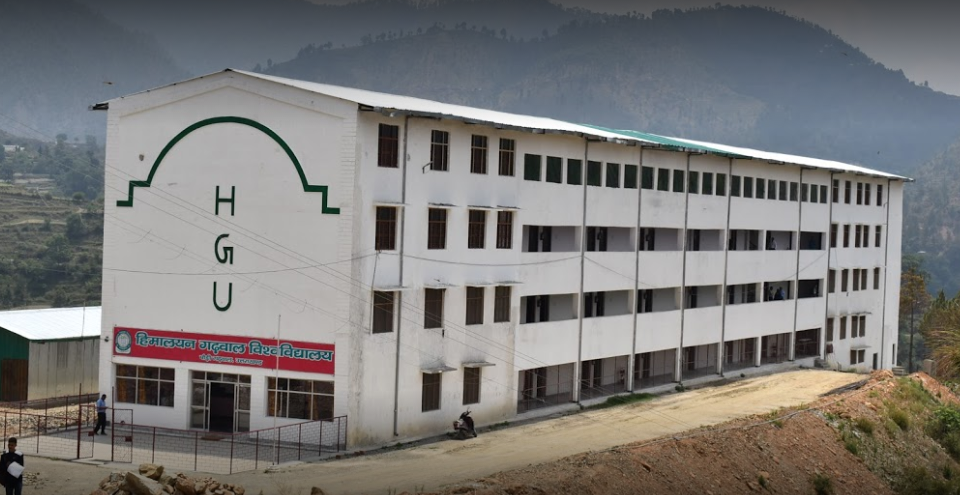 Maharaja Agrasen Himalayan Garhwal University (MAHGU) situated in Pokhra, Uttarakhand is established and incorporated by Government of Uttarakhand Act of Uttarakhand Shashan (Vidhayee & Sansdiya Karyavibhag) and under the University Grant Commission (UGC) Act, 1956.
MAHGU University offers UG, PG, PG Diploma, diploma and doctoral programmes to students in Agriculture, Commerce and Management, Computer Applications, Engineering and Technology, Law, Humanities and Science, Pharmacy and Paramedics, and Vocational Studies.
The Faculty of Vocational Studies at MAHGU University offers several courses, a few of which include B.Sc. Interior Designing, Bachelor of Interior (BID), M.Sc. Interior Designing, Master of Interior (MID), and Diploma in Interior Designing.
10. School of Art and Fashion Technology, Dehradun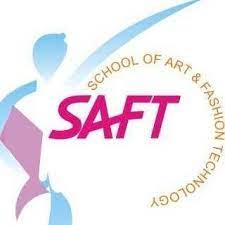 The School of Art and Fashion Technology (SAFT) is a privately-owned premier educational institute in Dehradun. The Institute was established in 1995 and offers Hi-tech Diploma, Bachelors and Masters Degree Courses in Fashion Designing, Interior Designing, Architecture, Textile Designing and Fine Arts in combination with CAD and e-fashion.
SAFT provides students with degree programs in fashion design, including B.A./B.Sc. in Fashion Designing, B.Sc./B.A. in Interior Designing, and M.A./M.Sc. in Fashion Designing.
The B.A./B.Sc. Interior Designing programmes are offered for a duration of four years each. The course enables students in acquiring the knowledge and mastery of the different tools necessary for the varied technical, aesthetic or marketing sectors of interior design and product design.
11. University of Petroleum and Energy Studies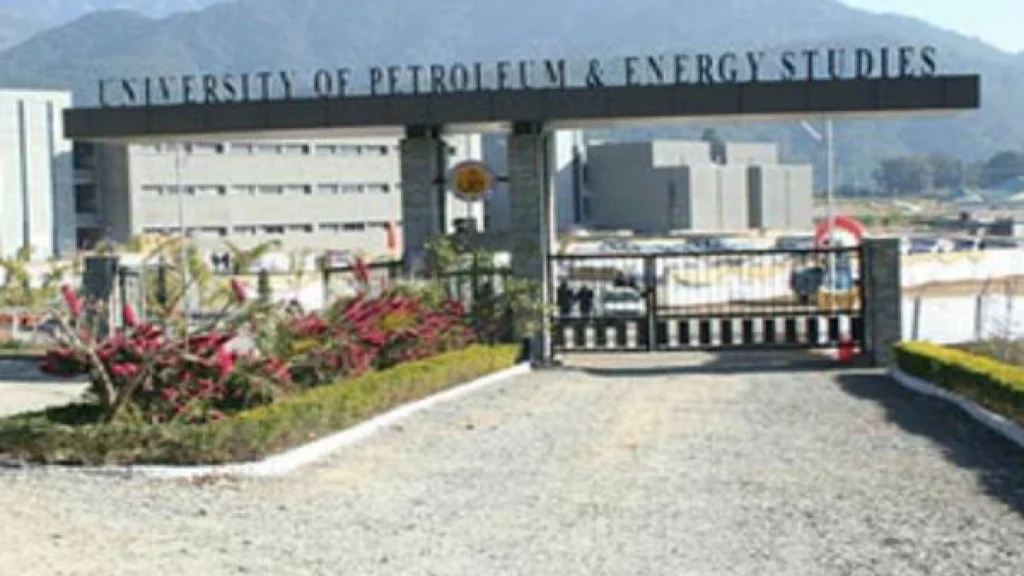 The University of Petroleum and Energy Studies (UPES) was established in 2003 under the UPES Act. It operates from two campuses located in Bidholi and Kandoli, in addition to a corporate office in New Delhi.
UPES is a pioneering institution that provides specialized undergraduate and postgraduate courses in various fields to students. The UPES School of Design is particularly innovative, offering B.Des. and M.Des. programs that focus on fashion design, game design, and animation.
UPES School of Design's undergraduate programme, B. Design (B.Des.) in Interior & Retail Space Design if of four years duration which imparts in-depth knowledge and professional training in both residential and commercial interior design projects.
Wrapping Up
Interior Designing and Decoration is a well-paid career option for those aspiring to take up this course at one of the top-ranking institutes in Dehradun, Uttarakhand that are listed above.