Top 20
Top 10 Graphic Designing Colleges in Dehradun
Dehradun offers some of the top-ranking colleges to learn graphic design courses. There are also a few independent centres that offer diploma, certificates and/or vocational courses in graphics designing, animation etc., to students. We have included these institutes in the following list as well.
Pursuing a Degree in Graphic Design and Career Scope
Graphic Designing is a crucial component of contemporary communication and entertainment. It utilises modern digital technologies to create dynamic and captivating visuals that represent data, concepts, and ideas. These graphics can be in the form of images, web design and development, and visual content for print, publishing and social media.
The Graphic Design course uses industry-endorsed techniques to make creative professionals with skills in rich multimedia content, visually appealing websites, logos for advertisements, concepts of digital graphics, image editing for print and publishing, UI/UX, SEO, and content management etc. Their aptitude is further honed by introducing them to typography and typeface design, illustrations, storyboarding and animation.
A graphic design course can be pursued after completing 10+2/XII in any stream from a recognised education board. The programmes usually offered to students are B.Sc. BCA, a four-year Bachelor of Design (B.Des.), and Master of Design (M.Des).
Graduates from these programmes have the opportunity to pursue a wide range of career options like Graphic Designer, Web Designer, Animator, Marketing Manager, Advertising & Brand Designer etc. in the design, print and publishing industries.
Also, read these articles:
Top 20 BCA Colleges in Dehradun
Top 20 Mass Communication Colleges in Dehradun
Here are some of the best colleges in Dehradun, Uttarakhand where aspirants can apply for graphic designing courses and achieve one's professional goals in the design industry.
10 Best Colleges to Pursue Graphic Design Courses in Dehradun (Uttarakhand), India
The following list (sorted in alphabetical order) consists of ten top-ranking Graphic Design colleges of Dehradun, Uttarakhand for studying courses in creative visual designs and allied fields.
1. Arena Animation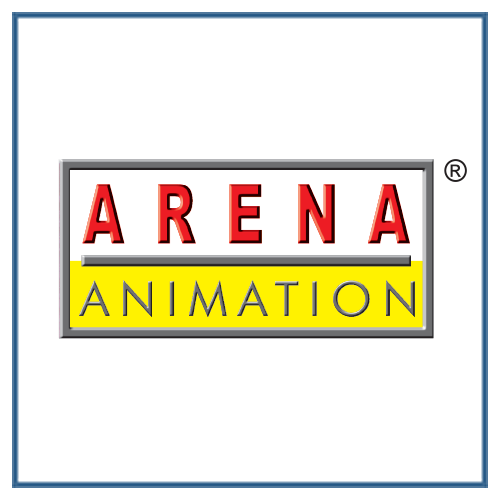 Aptech Limited, a pioneer in the non-formal vocational training business in the country established its media and entertainment brand called Arena Animation, in the year 1996. Arena Animation today stands tall as a pioneer, trendsetter and global leader in animation and non-formal academic curriculum-based training programmes.
Arena Animation has a presence in more than 18 countries and has been designing academic courses that make students highly employable. Arena students are placed as Graphic Designers, Web Designers, 2D/3D Animators, 2D/3D Designers, AV Editors, Technical Trainers, 3D Modellers, Multimedia Programmers, Compositors, Visualizers, Content Developers and Pre and Post Production Executives in blue chip animation studios and entertainment companies.
Arena Animation has four centres located in Dehradun, Uttarakhand.
2. CADD Centre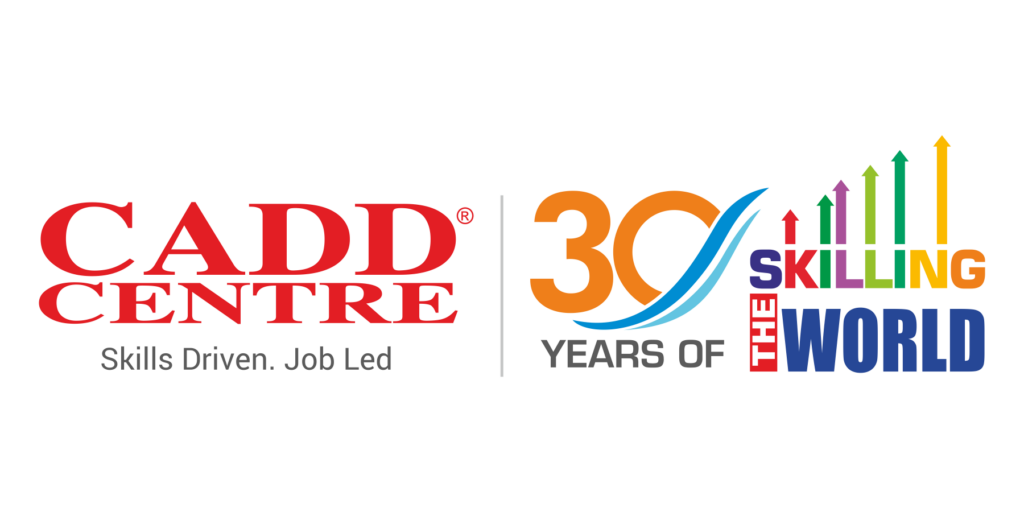 CADD Centre Training Services in Dehradun is the training division of CADD Centre Group with its corporate headquarter located in Chennai, Tamil Nadu. CADD Centre Group was founded in 1988 and is approved by Govt. of India. It also has partnered with National Skill Development of India. Currently, CADD Centre Group has over 1,000 franchises in 30 countries.
CADD Centre is a renowned global network that offers computer-aided design (CAD), computer-aided engineering (CAE), and project management courses to students. Along with providing a range of courses, certifications and career guidance resources, CADD Centre also extends its support in job placements. As the largest network in this field, CADD Centre has an unparalleled reputation in providing quality education with comprehensive training programs.
3. Dev Bhoomi Uttarakhand University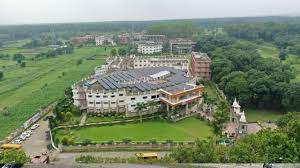 Dev Bhoomi Uttarakhand University (DBUU), previously identified as Dev Bhoomi Group of Institutions (DBGI), is a centre for education and prospect that provides over 120 courses through its 10 constituent schools. DBUU has expanded its global presence, allowing it to strengthen its international grasp. The university underwent a name change in April 2022.
DBUU offer various undergraduate programmes with a specialisation in Graphic Design and allied fields. The programmes offered are BCA UX, B.Sc. Animation & Gaming, B.Design, B.Des. Graphic Design, B.Des. Product Design, B.Des. Interior Design, and B.Des. Fashion Design as well as Industry Integrated Programme (with ImagineXP) which are B.Des. UI & UX/Digital Product Design, and B.Des. Game Design & Animation.
4. DIT University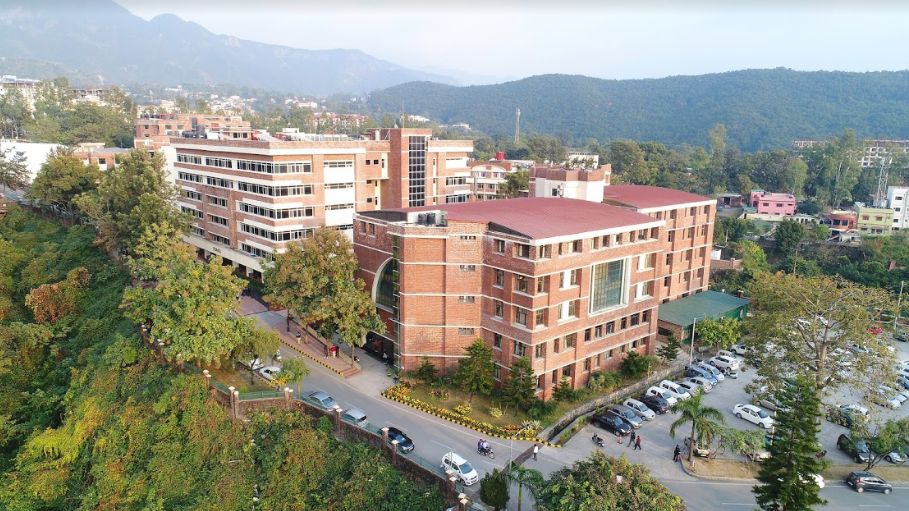 DIT University, formerly known as Dehradun Institute of Technology, was established in 1998 by Naveen Agarwal. It is currently managed by the Unison Group's Education Society in Uttarakhand. In 2013, the institute's name was changed after receiving university status from the Uttarakhand state government in 2012. As the flagship institute of the Unison Group, DIT University is recognized by UGC.
The School of Architecture, Planning & Design at DIT University offers programmes like Bachelor of Design in Visual Graphics and Animation, B.Des. UI & UX, and B.Des Interior Design.
5. Doon University

Doon University is situated on the outskirts of Dehradun City and is a self-contained and residential institution. It comprises eight schools and a research center called Nityanand Himalayan Research and Study Centre. The university provides a diverse set of academic programs that incorporate multiple disciplines at the undergraduate, postgraduate, and doctoral levels.
The School of Design at Doon University offers a four-year Bachelor in Design programme in Graphic Design and Product Design.
In addition, the curriculum includes courses that focus on developing essential skills such as sketching, visualizing, analytical drawing, geometric construction, and photography. The objective is to provide students with the foundation they need to effectively convey their ideas.
6. GRD Institute of Management and Technology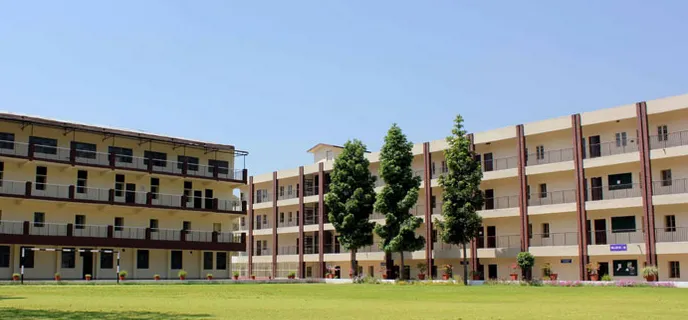 GRD Institute of Management and Technology, commonly known as GRD College, is a wing of Guru Ram Dass Educational Trust (Regd.), New Delhi, which was established in the year 1989. GRD College provides a diverse range of courses in the fields of engineering, pharmacy, management, agriculture, allied sciences, and mass communication to the students.
GRD-IMT Dehradun is approved by AICTE and PCI, and affiliated to H.N.B. Garhwal University, Uttarakhand Technical University, and other affiliating boards. It also has formed a partnership with Coursera, one of the largest global online learning platforms providing over 5,000 online courses to students.
The Faculty of Computer Application at GRD-IMT offer various programmes such as Bachelor in Computer Application, BCA (Digital Marketing), BCA (Network and Information Security), BCA (Web Design), B.Sc. (IT), B.Sc. (CS), and B.Sc. (Animation & Multimedia).
7. Graphic Era Hill University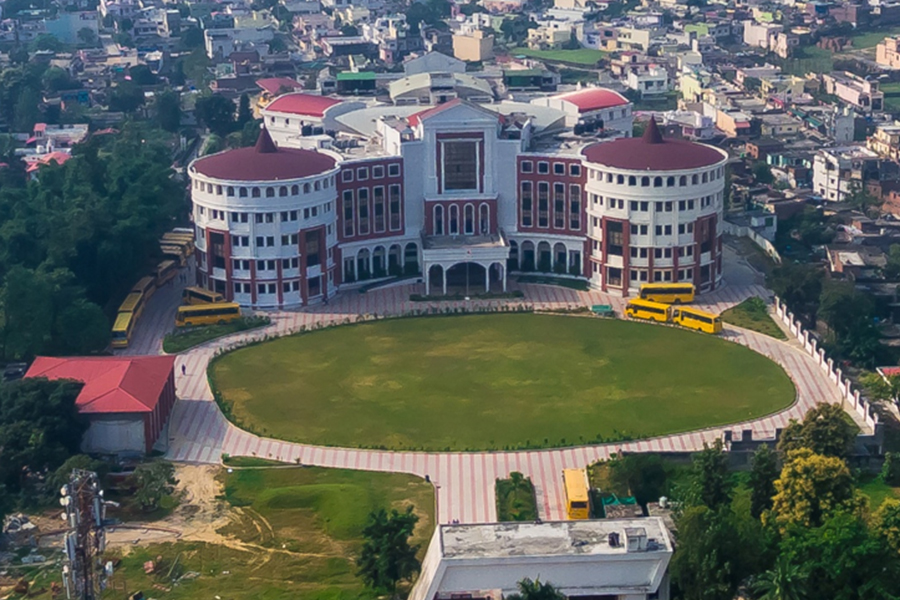 In 2011, Graphic Era Hill University (GEHU) was founded under the supervision of the Graphic Era Education Society in Dehradun with the approval of Uttarakhand state. GEHU established three campuses across Uttarakhand, located in Dehradun, Bhimtal, and Haldwani.
The university provides an extensive variety of multi-disciplinary courses, covering various fields such as engineering, applied and life sciences, management, commerce, law, hospitality, animation, fashion designing, humanities journalism, and mass communication.
GEHU's School of Design (Dehradun Campus) offer programmes in Fashion Design, Visual Arts, and Animation & Gaming through its respective departments. The Department of Animation and Gaming at Graphic Era Hill University offer theory courses and practical training to students in areas like Drawing, Painting, Graphic Design, 2D and 3D Animation, Gaming, Film-making, VFX, Camera, and Photography. The programmes in Graphic Design that are offered are B.Sc. Animation and Gaming, B.Design Animation and Gaming, and M.Sc. Animation and Gaming.
8. Minerva Institute of Management and Technology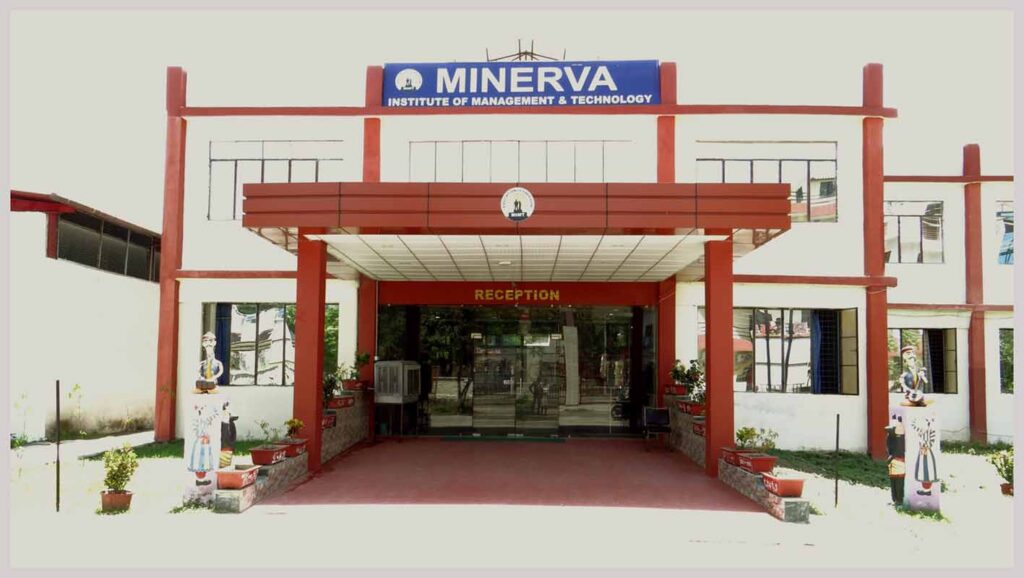 The Minerva Group of Institutions operates the Minerva Institute of Management and Technology (MIMT) in Dehradun. MIMT is affiliated with Sri Dev Suman Uttarakhand University and HNB Uttarakhand Medical Education University and is recognized by both the UGC and Ministry of HRD, Government of India. The institute provides a range of courses including fashion design and animation.
MIMT Dehradun offers B.Sc., BCA, and Diploma programmes in Animation and Multimedia in which the courses cover the learning and practical knowledge of Animation, Graphic Design, Architecture, Visualisation, Web Design, 2D Animation, 3D Animation, Story Boarding & Scripting, Gaming and VFX & Composting.
9. Quantum University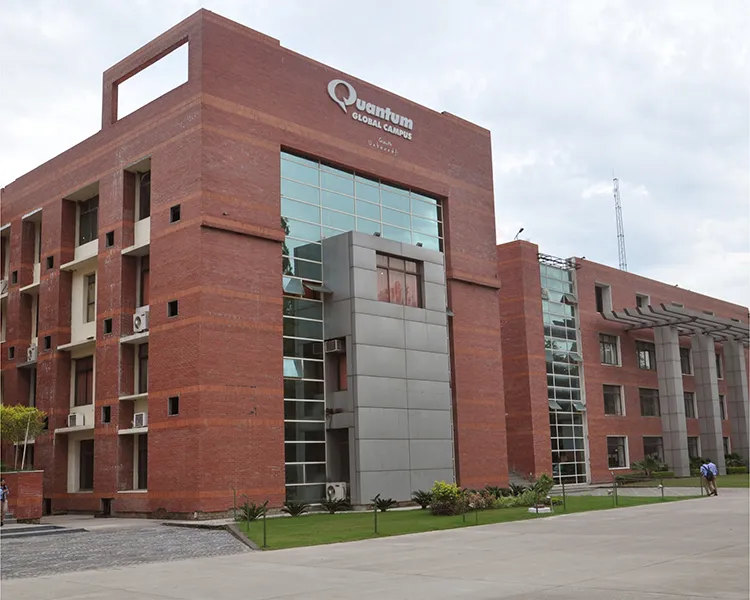 Quantum University, located in Roorkee, Uttarakhand, is a privately-owned institution that boasts an interdisciplinary learning environment. Students have the opportunity to explore diverse subject areas, including computer science with economics, agriculture with entrepreneurship, and MBA with cyber security. Apart from academics, Quantum University also facilitates a range of extracurricular activities, including theatre, sports, music, dance, photography, and beyond.
The School of Media Studies & Design at Quantum University provides students with the opportunity to pursue a Bachelor of Arts in Journalism & Mass Communication and a Bachelor of Science in Animation & VFX programs. The Animation & VFX curriculum incorporates advanced software such as Autodesk, Adobe Premiere, Sound Forge, Flash, Maya, and Final Cut Pro, allowing students to learn the intricacies of 3D art, cinematography, motion graphics, lighting, photography, storyboarding, modelling, and texturing.
10. University of Petroleum and Energy Studies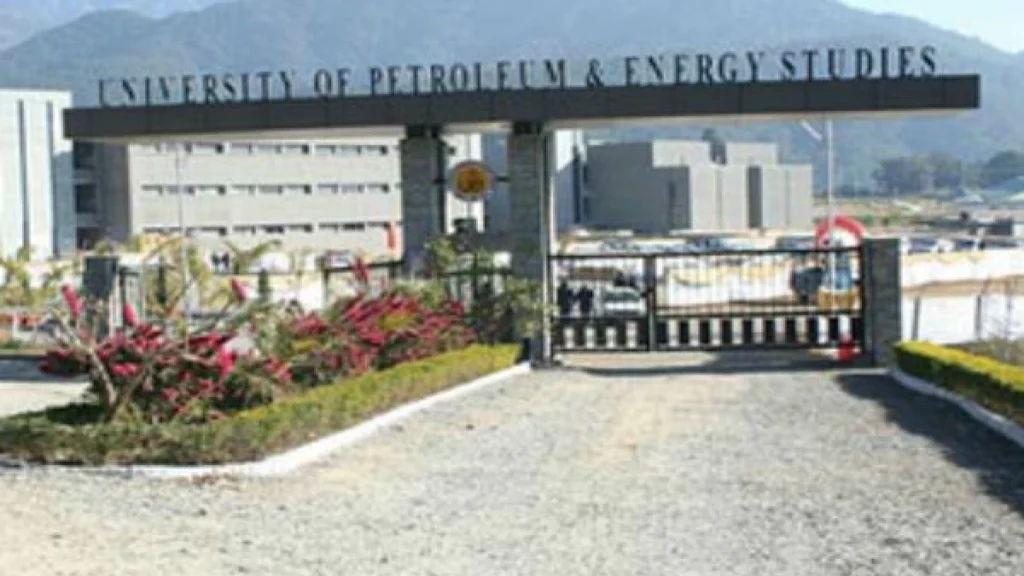 Established in 2003 through the UPES Act, the University of Petroleum and Energy Studies (UPES) has two campuses situated in Bidholi and Kandoli. Additionally, the institute's corporate office can be found in New Delhi.
UPES has established itself as a visionary institution providing industry-centric specialized undergraduate and postgraduate courses across several disciplines to students. The UPES School of Design has a wide range of specialized programs which includes a B.Des. and M.Des. in fashion design, game design, and animation.
UPES Dehradun has formed partnerships with global institutes and organisations, e.g., IED (The Istituto Europeo di Design), Italy; World-class labs and studios (Mac, CAD, Cintiq, Clay and Paint studio); and is a full-time member of the Cumulus Association and World Design Organisation (WDO).
Wrapping Up
Graphic Designers are in high demand, whether it is in website design and development, digital publications, advertising and marketing, etc. Today, there are different types of graphic designers with skills in Brand Identity Design, Marketing & Advertising Design, User Interface Design, Product Design, Publication Design, Packaging Design, Typeface Design, Motion Graphic Design, and Illustration Design, to name a few.