Top 20
Top Aeronautical Engineering Colleges in Dehradun: The Future of Flight
Studying an aeronautical engineering course at one of the top-ranking colleges in Dehradun, Uttarakhand may be a dream for many aspiring students that they want to be fulfilled. However, choosing the best institute in the state shouldn't be a problem as there are only a few such institutions that offer degree, doctoral, diploma and/or certificate courses in aeronautical engineering and associated fields to students.
Aeronautical Engineering Degree Programme and Career Scope
Generally speaking, Aeronautical Engineering is the branch of Aerospace Engineering focused mainly with the design, construction, testing and maintenance of aircraft (aeroplane, helicopter, jet plane) using scientific (and applied science) and technological skills. Applied science is the field that focuses on the application of scientific principles and theories to resolve practical issues in various industries.
Aeronautical engineers also need to know important concepts in the field to help them design, build and test aeroplanes, jet planes and helicopters as well as perform maintenance regularly in order to detect any problems in the aircraft and promptly apply necessary solutions.
There are quite a few approved institutes in the Indian state of Uttarakhand that offer undergraduate (UG), postgraduate (PG), integrated programme, doctoral (PhD), diploma and/or certification courses in Aeronautical Engineering and allied fields to students who have completed their 10+2/XII education in Science stream (with PCM) from a recognised board. Bachelor of Technology (B.Tech), Bachelor of Science (B.Sc.), Master of Technology (M.Tech), Master of Science (M.Sc.) and PhD are a few common programmes that are offered to students in this branch.
Graduates and Doctoral/Diploma/Certificate holders in Aeronautical Engineering have various career-oriented opportunities and achieve their dream goals in the field. Aeronautical Engineers are provided job opportunities in various industries and companies including HAL, DRDO, ISRO, Aircraft Operation Organisations, Helicopter Corporation of India, DRDL, NAL, ADE, Civil Aviation Department, as well as paramilitary forces, private airlines and flying clubs and more.
The aviation industry, defence, research and associated industries offer jobs for aircraft designers, aircraft and aircraft part manufacturers, flight engineers, aircraft operators, aircraft testing and maintenance experts, administration, professors etc.
Also, read these articles:
Top 20 Engineering Colleges in Dehradun
Top 20 BCA Colleges in Dehradun
Let us take a look at some of the best schools, colleges and universities in Dehradun, Uttarakhand that offer courses at UG, PG, doctoral, diploma and certification level to students in the field of aeronautical engineering and allied areas.
Best Institutes to Pursue Degree/Diploma Course in Aeronautical Engineering in Dehradun (Uttarakhand), India
Below is an alphabetically sorted list of the top ranking institutes offering degree, doctoral and/or diploma courses in Aeronautical Engineering in Dehradun, Uttarakhand.
1. Alpine Group of Institutes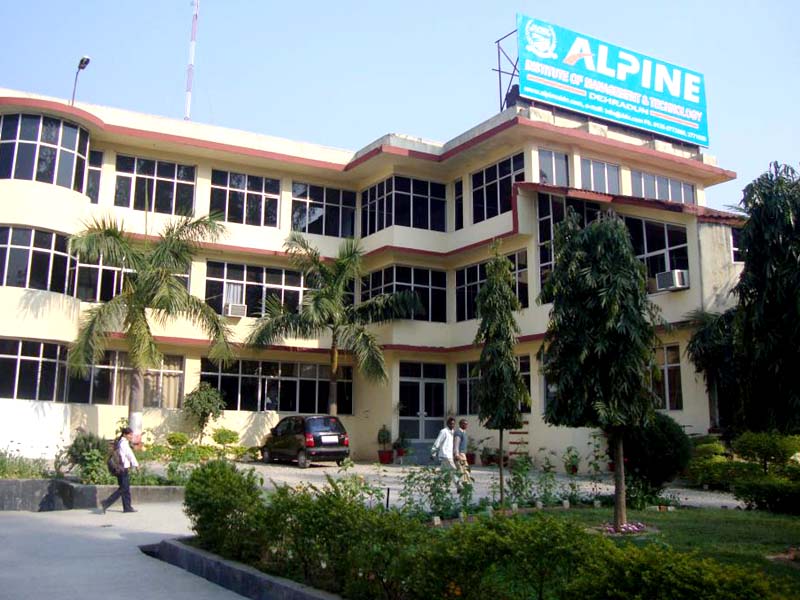 Alpine Group of Institutes (AGI) Dehradun is a premier education group offering courses in the field of Agriculture, Biotechnology, Forestry, Aircraft Maintenance Engineering, Pharmacy, Commerce, Management and Life Sciences and more.
Alpine Institute of Aeronautics provides an approved Aircraft Maintenance Engineering (AME) course that is recognized by the Directorate General of Civil Aviation (DGCA), the government of India. The program is divided into two streams consisting of mechanical (B1) which encompasses aeroplane and power plant (B1.1 & B1.2) as well as helicopter and power plant (B1.3); and avionics (B2). The college holds authorization in all the B1 and B2 categories.
AGI also presents a Bachelor of Science in Aircraft Maintenance Engineering (Honours) program which provides extensive education on the maintenance of aircraft, procedures, and systems, covering every detail comprehensively.
2. Dev Bhoomi Uttarakhand University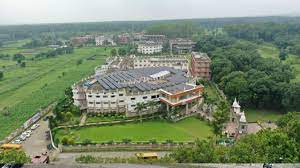 Dev Bhoomi Uttarakhand University (DBUU) is an esteemed engineering college located in Dehradun, Uttarakhand, previously known as Dev Bhoomi Institute of Technology (DBIT). DBUU is a part of the well-known Dev Bhoomi Group of Institutions (DBGI) and is duly recognized by UGC.
DBGI's Dev Bhoomi School of Engineering & Computing (DBSEC) offer UG, PG, Diploma and Doctoral (PhD) level programmes in various specialisations to students. The degree level programmes offered by the institute are B.Tech, B.Sc., BCA, M.Tech, and MCA. The courses provided include Civil Engineering, Electrical Engineering, Mechanical Engineering, Electronics & Communication Engineering, Computer Applications, Data Science, Aerospace Engineering, Dairy Technology, Blockchain Technology, Dev Ops, and several more.
The aerospace engineering program is a four-year undergraduate degree program focused on the development of aircraft and spacecraft. This program is divided into two main branches: aeronautical engineering, which is concerned with aircraft, and astronautical engineering, which is focused on spacecraft.
3. Graphic Era (Deemed to be University)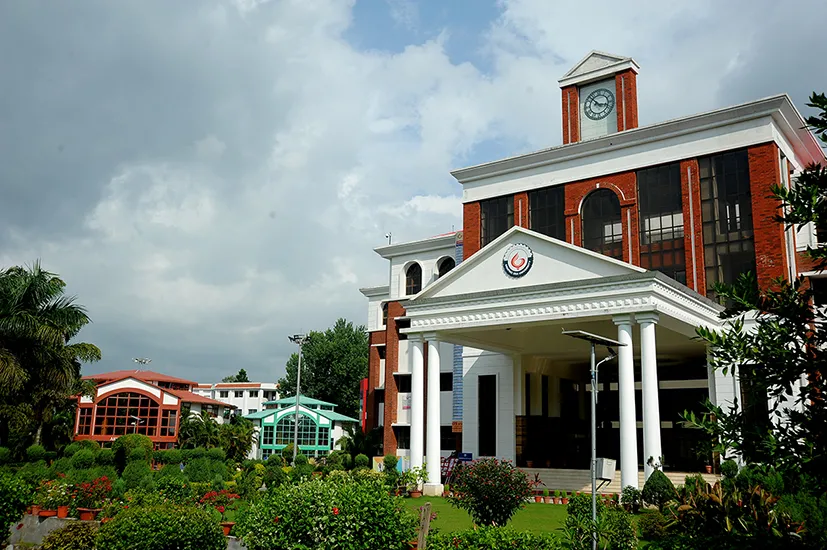 Graphic Era Institute of Technology (GEIT) was established in 1996 and later transformed into a deemed university in 2008, known as Graphic Era (Deemed to be University), under the UGC Act, 1956. Graphic Era University (GEU) has obtained a Grade from NAAC and is acknowledged by UGC.
GEU provides a range of programs at the undergraduate, postgraduate, and doctoral levels across various departments. The engineering departments at the institute encompass computer science and engineering, electronics and communication engineering, petroleum engineering and earth sciences, civil engineering, electrical engineering, aerospace engineering, mechanical engineering, biotechnology, and allied sciences.
The Department of Aerospace Engineering at GEU was launched recently and offers a Bachelor of Technology (B.Tech.) in Aerospace Engineering which is a four-year undergraduate programme. The course curriculum is designed to impart the fundamental principles of aerospace engineering and provide hands-on experience in designing and building aerospace systems.
4. IIAE Dehradun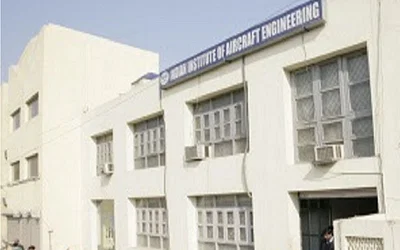 Dehradun's IIAE (previously known as the Indian Institute of Aeronautical Engineering) is a highly esteemed and long-standing institution for aeronautical and aerospace engineering in India. Founded in 1992, the institute holds approval from OTHM Qualifications (United Kingdom).
At IIAE Dehradun, students can pursue various programs such as Bachelor's degree, International Higher Diploma (IHD), and two-year Associate Degree programs in Aeronautical Engineering and Aerospace Engineering. These courses aim to provide students with a comprehensive understanding of both theoretical and practical aspects of the field. The curriculum mainly emphasizes on aviation and aerospace education, specializing in areas like aircraft design, aerodynamics, aircraft structures, aeroplane propulsion, flight dynamics and control, aircraft materials, avionics, and aviation business.
IIAE Dehradun serves as a gateway institution for individuals who aspire to pursue higher education or seek better employment opportunities abroad, as well as those hoping to work or study in India.
5. University of Petroleum and Energy Studies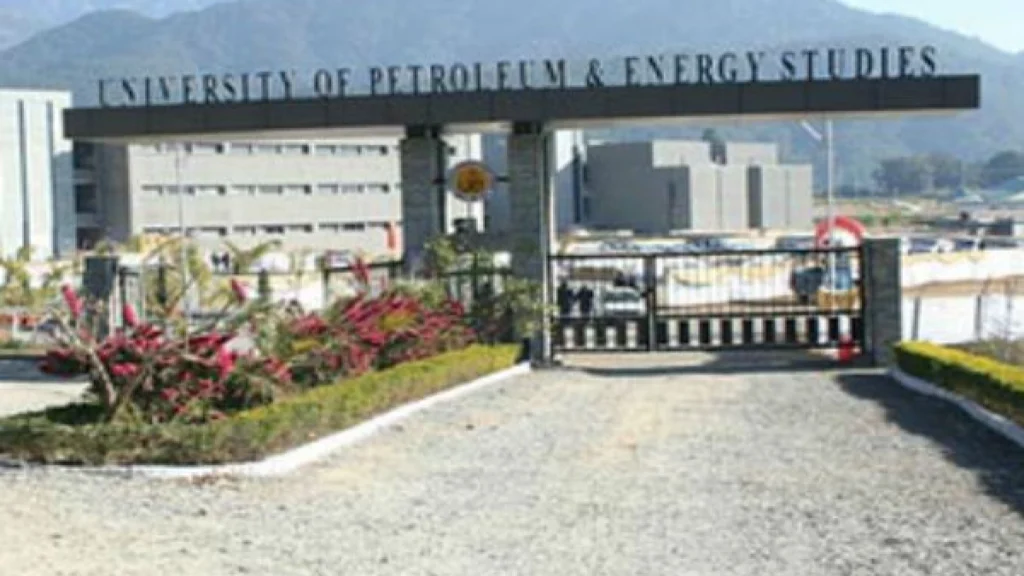 In 2003, the state legislature of Uttarakhand passed the UPES Act, establishing the University of Petroleum and Energy Studies (UPES). UPES offers specialized undergraduate and postgraduate programs that concentrate on high-growth industries like cloud computing, mechanical engineering, civil engineering, aerospace engineering, mechatronics engineering, fine arts, big data analytics, public administration, machine design engineering, computer science, petroleum, graphic design, and gaming. These comprehensive programs are designed to ignite careers in thriving fields.
At UPES, the School of Advanced Engineering provides a diverse range of programs including B.Tech, B.Sc. (Hons.), M.Tech, M.Sc., and PhD in various fields such as Aerospace Engineering, Chemical Engineering, Petroleum Engineering, Mechanical Engineering, Electrical and Electronics Engineering, as well as HSE and Civil Engineering.
The B.Tech Aerospace Engineering undergraduate programme is offered with specialisation in Space Technology, Avionics, and Defence Technology.
6. Uttaranchal University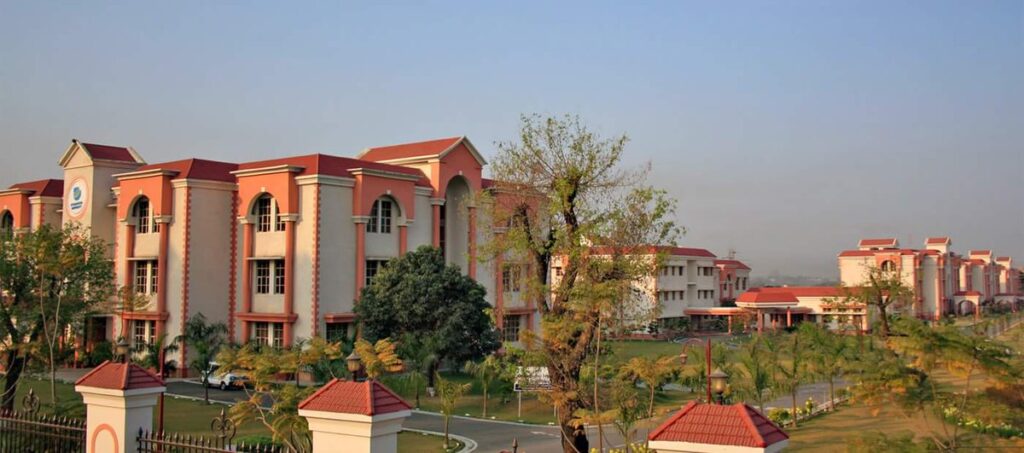 The previous name of Uttarakhand University (UU) was Uttarakhand Institute of Technology (UIT). It is acknowledged by UGC and has received an 'A' grade accreditation from NAAC. The institution provides courses in engineering, management, law, pharmaceutical sciences, and applied sciences.
Its department, Uttaranchal Institute of Technology offers a four-year B.Tech programme in Computer Science and Engineering (CSE), Aerospace Engineering, Civil Engineering, and Mechanical Engineering; and a two-year M.Tech programme in Computer Science and Engineering, Environment Engineering, Construction Technology and Management, Thermal Engineering, and Energy Management & Sustainability.
Wrapping Up
These are the best colleges for taking up specialisation courses in the field of Aeronautical Engineering in Dehradun, Uttarakhand.