Top 20
Top 20 Best Genset Manufacturers and Distributors in India
In this article, you will see the top 20 best Genset Manufacturers and Distributors in India.
Genset, short for a power generator or generator set, is equipment that is commonly used in many public and private infrastructures, homes, and in today's electric vehicles (EVs) as well. For what reason is a generator very important? Well, its uses have become quite a necessity, especially to deal with the problems of frequent power cuts, which many people find annoying. We depend significantly on electricity, also because we use various kinds of electrical appliances that make our lives comfortable and convenient. But, when there is a power cut, even for a shorter duration, many of our works are also interrupted. So, having a power backup source is essential, and thus, the need for having a Genset arises.
Diesel generators (DG) are used to generate electrical energy from a diesel-fuel engine. These generators are packaged to include a ton of things, like control systems, heaters, cooling, and circuit breakers, known as generator sets or simply called Genset.
While most generators run on diesel fuel, a few of these also run on both diesel and electric-powered batteries to provide backup when the power is cut for a long time. Compact Gensets are also integrated into electric vehicles, which are equipped with an electric generator and can help extend the range of battery-powered electric vehicles that are gradually increasing production today.
Top 20 Genset Manufacturing & Distribution Companies in India
The following is a list (in alphabetical order) of India-based companies that manufacture and also distribute Genset (generator set) all over the country.
1. Aggreko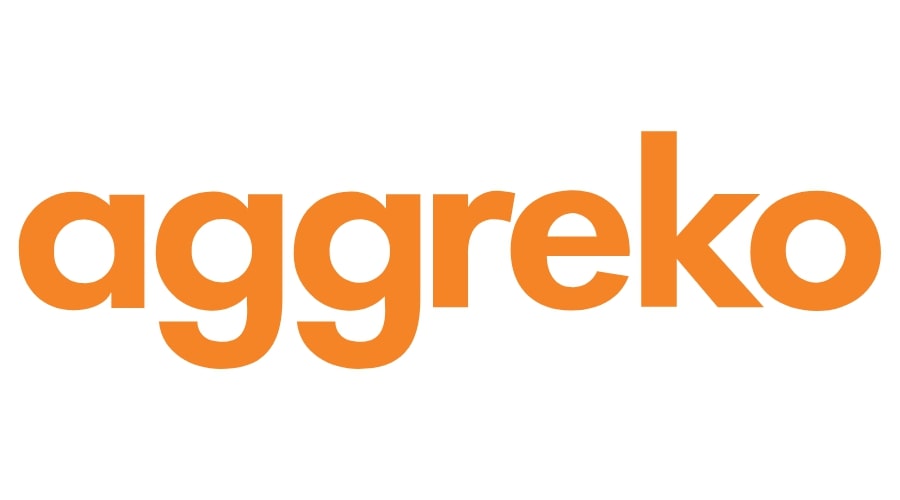 Aggreko is a supplier of power generators and other equipment ranging from electricity, heating, and cooling solutions on a rental basis to customers. The organization's location is in Greater Noida, India. Aggreko also offers industrial and commercial power generation rentals, distribution, and power testing that are also tailored to the requirements of their customers. The company offers the best solutions for any kind of emergency power, reliable backup power, or pocket friendly. primary power source by providing gas generators (GG), diesel generators (DG), HFO, and Solar-hybrid solutions to customers.
The company also designs and builds generators for customers that meet the strictest safety and emission standards. Their generators can be combined in different ways to give the balanced voltage and power that is needed. The company's gas generator (GG) and diesel generator (DG) on rent packages are flexible and tailored to time frame, fuel, and power requirements.
2. Ashok Leyland (LEYPOWER) Generators

Ashok Leyland, based in Chennai, is one of the largest automobile manufacturing brands in India and their commercial vehicles can be spotted anywhere on Indian roads. The company also manufactures their LEYPOWER generators and their generators come with excellent performance and offer many features. You can choose the generators in different models and variants according to your needs.
Ashok Leyland's LEYPOWER brand of diesel generators is one of the most reputed brands in India that provides a fully integrated power system with global standards. LEYPOWER diesel generators are designed as fuel efficient, low on operating costs, environment-friendly, and also, offer a vast range of Diesel Generators from 5 kVA to 2500 kVA. LEYPOWER ready-to-use diesel generator sets meet the latest CPCB-II norms in India and are built to comfortably meet international norms.
3. Atlantis Engineering India Pvt. Ltd.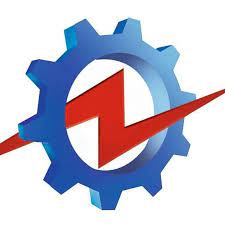 Atlantis Engineering India Pvt. Ltd., is an exporter and wholesale trading company which mainly deals in the supply and distribution of engines and infrastructure equipment. The company, which is based in Chennai, sells 2.5 kVA and up to 500 kVA Diesel Generator Sets, LV Diesel Generator Sets, and Powerol Diesel Generator Sets, respectively. Their range of products also features assurance of superior quality, fuel efficiency, noise-free operation, compact structure, and longer service life.
A few such power generators and diesel generator sets sold by the company include the 45 kVA Kirloskar DG Set, KG1-125WS HD Kirloskar DG Set, Cummins Diesel Generator & DG Set, and many more.
4. Bajaj Generators Private Limited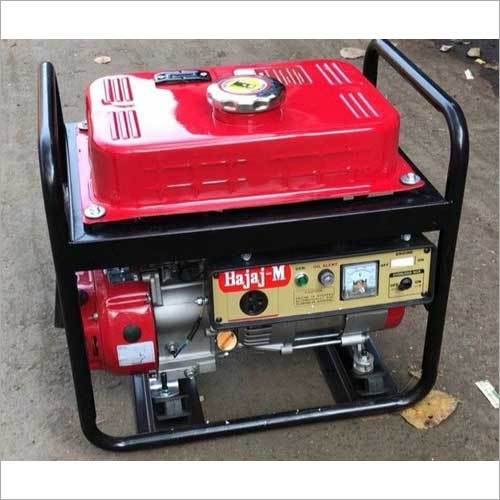 Bajaj is an Indian brand and one of the most trustworthy and popular brands. They have very famous two-wheeler scooter models, the Bajaj Super and Bajaj Chetak, which were widely popular among consumers in the 1980s and 1990s. The company also manufactures generators that are available at extraordinarily budget prices and they come in compact designs, are lightweight, and offer outstanding performance.
The Bajaj-M portable Diesel Generator (DG) sets a range which is starting from 1 kVA to 5 kVA. These diesel generator sets are commonly used at homes and in small and mid-size establishments, such as stores, offices, etc. Their power backup generators can support various common electrical appliances used in homes at a frequency of 50 Hz. Also, most models of Bajaj-M portable generators offer a key switch, mounted on wheels for better portability, user-friendly control, ultra-compact size, and Cpcb compliant soundproof acoustic enclosure.
5. Birla Power Generators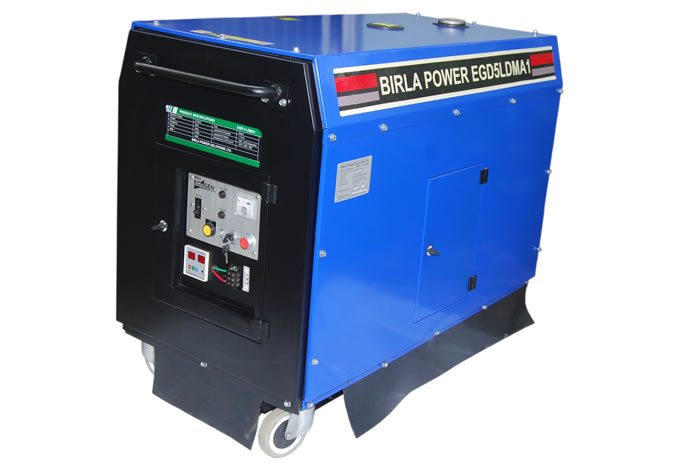 Birla is an Indian brand known for its excellent engineering. Their products are ideal for non-commercial purposes, they are also extremely portable and come in diesel, petrol, LPG (liquefied petroleum gas), and CNG (coal and natural gas) variants. They also manufactured generator sets and portable motors and their range was from 0.5 KW to 4.0 KV. In the case of generators, the company adopted the self-excitation brushless system which would provide the process immune to dust, humidity, and also other vagaries of atmospheric conditions.
Birla Power Solutions (BPS) produces a wide range of generators catering to the power requirement of 500 W to 5.5 KW, and was among the first companies to launch self-start gensets in the country. In recent times, BPS pioneered the launch of emission-compliant generators under the brand name Birla Ecogen. The expected expansion project, which is to be entirely financed from the issue proceeds, will simultaneously augment capacities and improve BPS's existing products including diesel gen-sets, multi-purpose engines, alternators, and fuel tanks, and will also finance the setting up of a new plant to manufacture both LPG and CNG Gensets, inverters, engines, and as well acoustic hoods.
6. Cooper Corp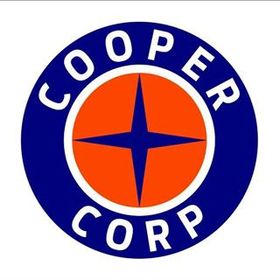 Cooper Corp is a company that manufactures generators, DG parts, diesel engines, automobile parts, etc. The company is situated in Mumbai. The Cooper Corp BOLT range of diesel-powered gensets is built to deliver performance and fuel efficiency. These Diesel Gensets are equipped with a four-stroke liquid-cooled gas engine and additionally fitted with Common Rail Direct Injection (CRDi) technology, which the company has developed in partnership with Ricardo, a company based in the United Kingdom.
Additionally, the company also specializes in the design and manufacture of silent gas gensets. These gas gen-sets produce power that can range from 10 kVA to 140 kVA. The company's BOLT series of gas-powered generators are built to run on 2.3, 4, and 6 cylinders, in-line, and 4-stroke, respectively. Cooper's generators are powered by their own engines which also offer plenty of benefits.
7. CSH Power Himoinsa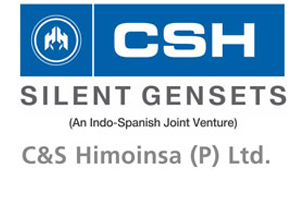 CSH Power Himoinsa Pvt. Ltd., is a leading manufacturer of silent DG sets, Mobile DG sets, Mobile Light Towers, and other products. The company is a joint venture with Japan-based Himoinsa and it is located in New Delhi, India. Their diesel gensets range from 5 kVA to 250 kVA, while the 320 kVA and above variations are available on request. These silent DG sets are high in fuel efficiency, easier to maintain, environmentally friendly, and designed for long service intervals.
CSH Power is mainly geared toward manufacturing silent DG sets at their manufacturing facility located in the Indian state of Uttarakhand. Their manufacturing is equipped with the latest machinery, including a CNC punch press, fully automated spray treatment system, automated powder coating applicators, and computerized load testing equipment.
8. Cummins India Ltd.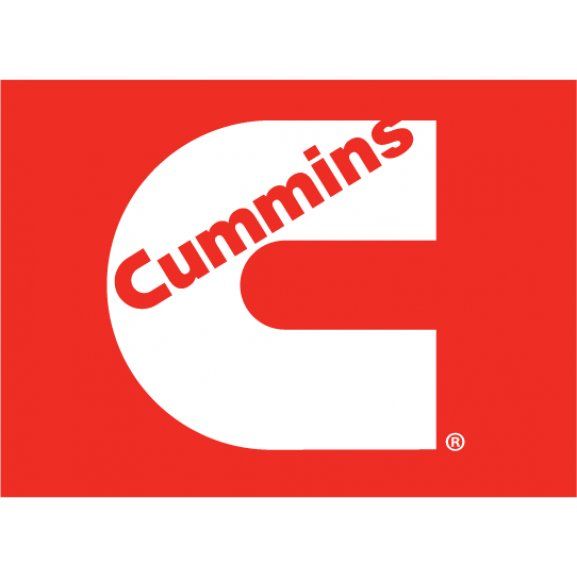 Cummins India Limited is one of the leading manufacturers of diesel and natural gas engines in India. They also comprise three business units, which are Engine, Power Systems, and Distribution. The company also designs and manufactures high-horsepower engines for railways and mining applications. Cummins designs build, distributes, and services diesel and alternative fuel engines and power generator sets, as well as related components and technology
Diesel Generators by Cummins are accessible in a vast of sizes and power beginning from 7.5kVA to 3750kVA. Their Power Systems Business Unit offers integrated generator sets for use in commercial industrial, mining, marine, and defense applications to name a few. The company manufactures the world's broadest range of AC generators from 5 kVA to over 10,000 kVA under the STAMFORD and AVK product brands.
9. Greaves Cotton Limited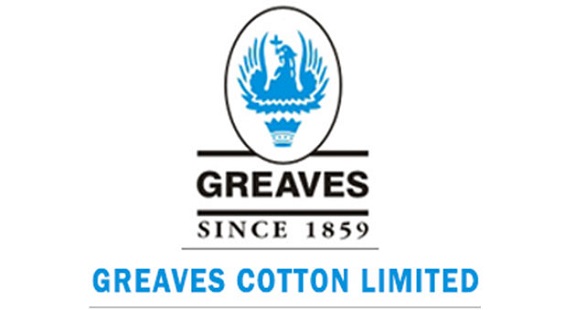 Greaves Cotton Limited is a Mumbai-based company that manufactures a wide range of generator sets in the range of 10 kVA to 2500 kVA. The Gensets power critical installations and multifarious applications helping everyday life. They are also a leading marketer and manufacturer of diesel generators, pump sets, industrial engines, petrol engines, portable generators, power generators, and many more.
Powerful Greaves generator sets have a very huge demand across different areas. They have a low footprint, a low TCO, low noise levels as well as a long warranty of up to 5 years on critical components.
10. Jakson Group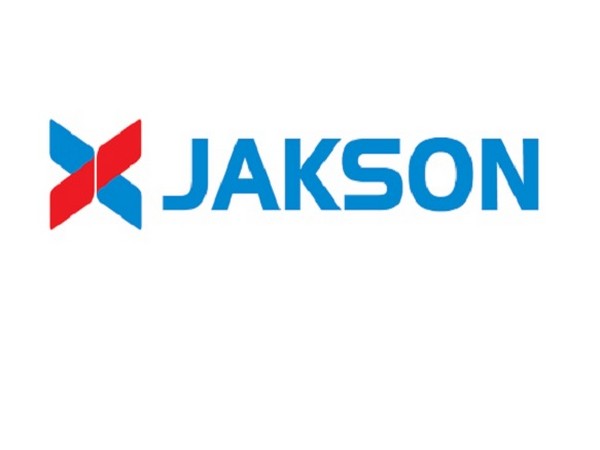 Jakson Group is situated in Noida and is a leader in the diesel generator producing industry in India. The company offers a huge range of Cummins generators ranging from 7.5 kVA to 3750 kVA in a single node which can meet the diverse energy needs of industrial, commercial, and as well as individual customers. They are the trusted and preferred choice of customers all over the wide range of industries that include Infrastructure & Realty, IT & ITES, Healthcare & Hospitality, Agrochemical, Auto-mobile, Manufacturing, and also Agro & Aqua. Jakson silent generators are also known for their fuel efficiency, low emissions, excellent performance, and as well their rugged reliability.
Jakson's manufacturing plant is in Kalsar, Gujarat and in 2011 it was established. It also serves as an integrated plant for manufacturing acoustic enclosures and DG Sets. The plant has an installed capacity of 11,000 generators and 35,000 enclosures annually. The company have also two more manufacturing plants and they are located in Kathua, Jammu & Kashmir. These integrated plants are amongst the biggest manufacturing facilities in the region and offer employment to hundreds of local youths, leading to considerable economic growth and prosperity in the region. The unit is equipped with state-of-the-art infrastructure to cater to the increasing domestic requirement of DG Sets and has an annual capacity of 2000 Diesel Generators.
11. Jeevan Diesels & Electricals Ltd. (JDEL)

Jeevan Diesels & Electricals Ltd., often abbreviated as JDEL, is one of Asia's largest generator set manufacturing companies in India, and they're based in Chennai. The company designs and manufactures Power Generation products using modern technology and also provides custom-built design services to clients. The company also provides customers with different combinations of engines, alternators, and other components, depending on the needs. JDEL also sells Ashok Leyland engines, and Caterpillar Engines Gensets, and is also a global OEM (original equipment manufacturer) for Perkins engines.
Gensets that are manufactured at Jeevan Diesels & Electricals Ltd., are mostly powered by engines from major company brands, such as Cummins, Perkins, Mahindra, and many more, then coupled to Stamford/Leroy Somer alternators. The units produced are specially constructed to allow easier transportation, like trolley-mounted canopied and soundproof sets. Aside from manufacturing diesel gensets in India, JDEL also manufactures other products, which include Standard control panel, Automatic Mains On Failure (AMF) control panel, Auto-Synchronising panel (Paralleling operation), Automatic Transfer Switch (ATS) panel, and LV & MV switchgear panels (Custom Built).
12. KALA GENSET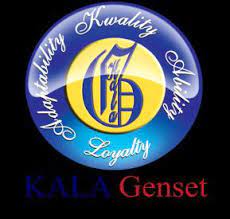 KALA GENSET is a diesel generator and Genset manufacturing company based in Pune, India. They also have an R&D facility and their products range from Enclosures, PMS-RMS, generators, and Control Panels. Their products are used by industries, institutions, and individuals. The company manufactures a wide range of generating sets, which include KCC Portable Gensets in variations, like KCC 2.1 kVA to 5 kVA, KCC 3.5 kVA to 5 kVA, KCC 5 kVA to 12.5 kVA; LHP Gensets offered in LHP 15 kVA to 30 kVA; MHP Gensets offered in MHP 35 kVA to 160 kVA; HHP Gensets offered in HHP 180 kVA to 625 kVA; and UHHP Gensets offered in UHHP 750 kVA to 1010 kVA, respectively.
The KOEL Green Generator is a major player globally, specializing in the manufacturing of both Air-cooled and Liquid cooled Engines/Diesel generators with power output covering from 2 kVA to 1010 kVA. The company also provides a variety of alternative fuel Generators, which efficiently run on Bio Diesel, Bio Gas, SVO (Straight Vegetable Oil), and Natural Gas as per customer requirements.
13. Kirloskar Generators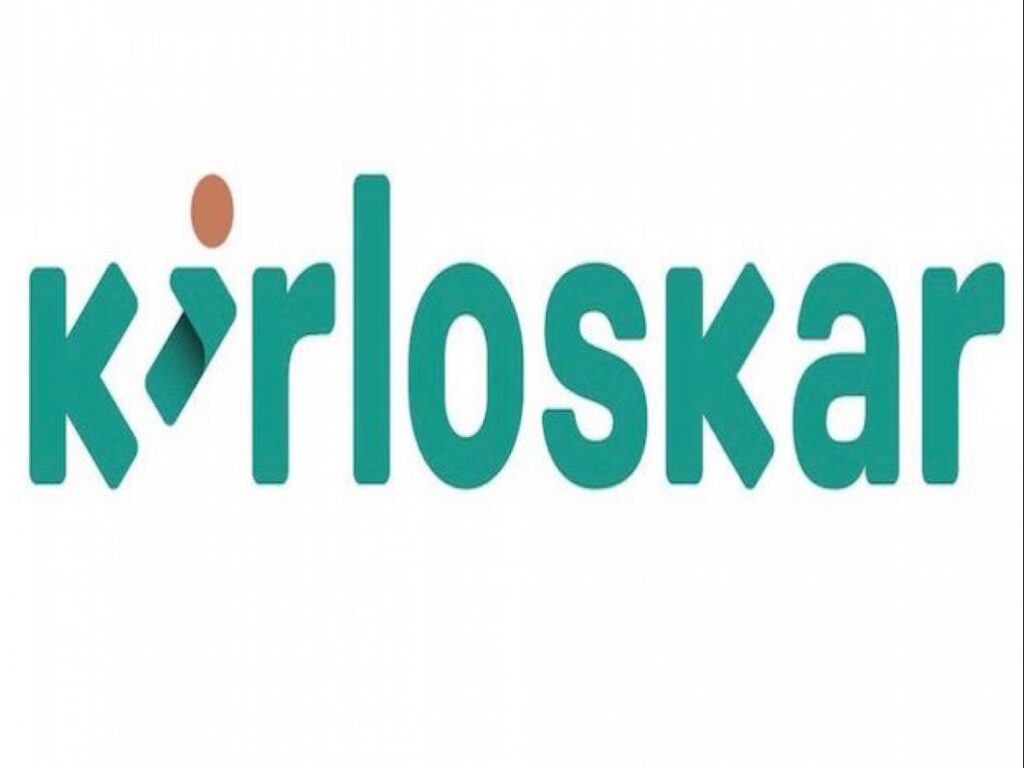 Kirloskar Engineering Company is one of the leading engineering companies in India. Though, a bit little expensive, Kirloskar generators have very advanced features in them and are excellent for commercial uses as well.
Their KOEL brand of Green Generator sets is the Diesel Genset of Kirloskar, Providing backup power solutions from 15 to 5200 kVA. KOEL (Kirloskar Oil Engines Limited) Green Generators are the largest selling and most trusted Genset brand in India, offering service across the globe based on load, capacity, and power.
14. Mahindra Powerol Gensets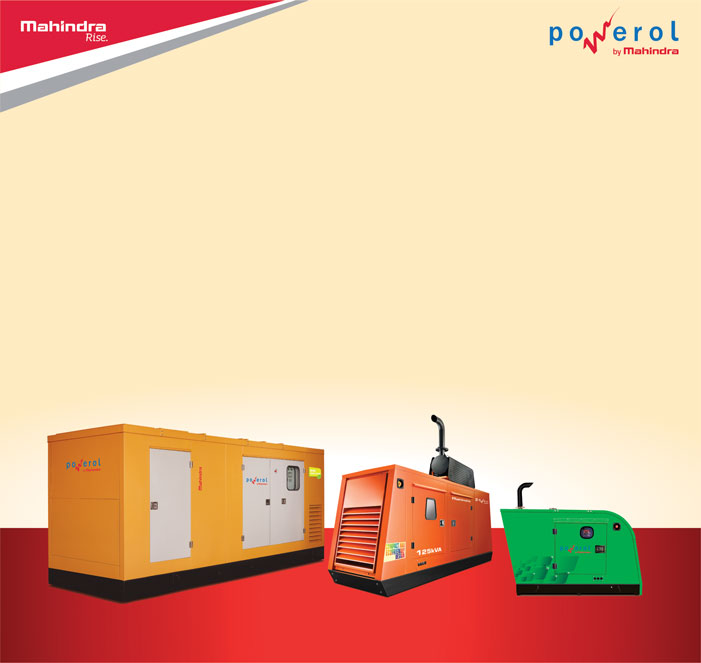 Mahindra, one of the famous automobile manufacturers in India has launched its generator series and these are available for both domestic and commercial purposes. The manufacturer offers advanced features in every product and the generator series is a highly demanded item in the market. Mahindra Powerol, they have made lightning strides in the Indian genset industry within a very short span of time. For Telecom majors across India and overseas, Mahindra Powerol DG sets are the first choice, because of their best products.
Mahindra Powerol is a leading brand of diesel generator across India, Diesel & Gas Gensets by Mahindra Powerol are offered in a wide range of models, which include 5 kVA, 10.5 kVA, 15 kVA, 20 kVA, 25 kVA, 125 kVA Gas Gensets, and up to 3500 kVA high power Diesel Generators (DG). Mahindra Powerol DG sets powered by Powerol engines have been designed to ensure an efficient power supply and lifelong hassle-free operations.
15. OJUS Power & Technologies Pvt. Ltd.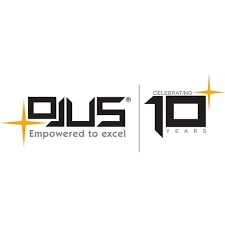 OJUS Power and Technologies Pvt. Ltd., is a certified OEM of Diesel Generating sets. The company is based in Bengaluru and offers DG sets that range from 5 kVA up to 2250 kVA. The company also partnered with major engine suppliers, such as Ahok Leyland Limited and Perkins for the production of their diesel generator sets. The company's production facility is situated near SIPCOT Industrial Area in Hosur. They produce about 3,000 diesel-generating sets each year and also export to foreign markets in the Middle East, Africa, and South Asia.
16. Perfect House Private Limited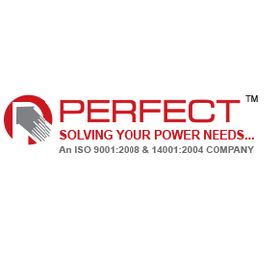 Perfect House Pvt. Ltd., company is based in Mumbai, India, and is one of the leading manufacturers of DG sets in the categories of Portable Diesel Generators and Eicher Engine Generators. In addition to these products, the company also manufactures various products, such as Suzuki 2-Stroke Outboards, Suzuki 4-Stroke Outboards, Solar Power Plant, Chain Saw, and Agricultural Items and Products.
The company's Portable Diesel Generator products include the Elemax PEG 2500 BC2, Elemax PEG 3200 BC2, and Boudouin Perfect Diesel Generator, etc., which is manufactured in partnership with Boudouin company based in France. On the other hand, their Eicher Engine Generator products include the Eicher Engine Diesel Generator, Three Phase Generator, Industrial Power Generator, etc.
17. RAPower

RAPower is a Bengaluru-based company that manufactures diesel generators in India. The company is the original equipment manufacturer (OEM) for Ashok Leyland and its generators are free from vibration, sound, and corrosion. The company uses state-of-the-art engine, alternator, and controller technologies to bring quality products that keep going even when the power goes out.
The company also offers to the industry sector a wide spectrum of power solutions ranging from 10 KVA to 2250 KVA.
18. Sterling Generators Pvt. Ltd.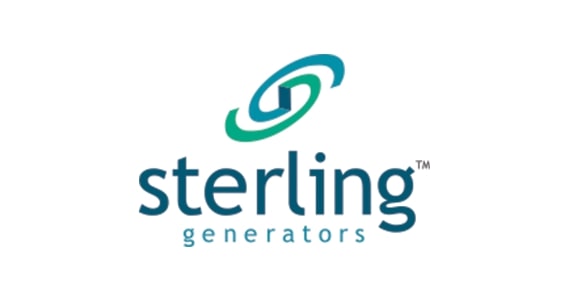 Sterling Generators is a Mumbai-based company that manufactures diesel generators and Genset control panels among other products in India. Its parent company is Sterling & Wilson, which is a leading MEP engineering group with over 90 years of experience in project engineering and execution.
Sterling and Wilson Powergen Pvt. Ltd., is headquartered in Mumbai and has its regional and branch offices spread across the country. The company is managed by the best minds in the industry, who bring in a solution-based approach to their customers. Today, Sterling & Wilson Powergen Pvt. Ltd., is known for its endearing project management skills and service capabilities that help them provide round-the-clock support across India, the Middle East, Africa, Australia, and New Zealand with tailor-made solutions.
19. Sudhir Power Ltd.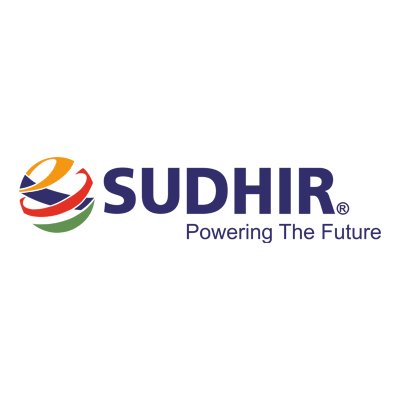 Sudhir Power Ltd. is an industry leader in the field of setting up diesel base Captive Power Plants up to 40 MW in the Indian power generation sector. The company is a unit of the Sudhir Group located in Gurugram that provides complete turnkey electrical solutions – from generation, and distribution to electrification.
The company's product line focuses on the 7.5KVA – 3000 KVA Diesel & Gas Generators, 100 KW Solar Panels, HT 11KV & 33KV Panels & LT Panels, Oil & Dry Type Transformers, Packaged Substations, and Turnkey EPC contracts covering electrical and mechanical services.
20. Supernova Engineers Ltd.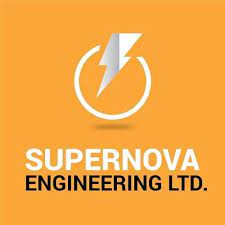 Supernova Engineers Ltd. manufactures motors and generators. It offers diesel generators and control panels that cater to the large and multi-sector market, which includes multi-specialty hospitals, data centers, big brand hotels, telecom, other states, privately owned infrastructures, space research organizations, thermal and hydropower stations.
The company produces silent DG sets tuned for 75 dba noise levels in 20 – 2250 kVA range, Electrical Control Panels of all types like Auto Mains Failure, DG to DG Synchronising, DG to Grid Synchronising, Load dependent starting and stopping DG Set. The company also offers after sale support and their service packages include Annual Maintenance Contracts or Comprehensive contracts, On-call services, Preventive maintenance Services, etc. to ensure that the DG Sets undergo the planned service philosophy and thus achieve the highest uptime in their life.
Wrapping Up
The companies producing, supplying, and servicing gensets in India have also grown exponentially by offering a wide range of generator sets to consumers. These gensets are also a great solution to dealing with the loss of power supply that can affect the functioning of electrical appliances, whether their uses are for domestic purposes or in various infrastructures and establishments that are around us.