Top 20
Dual Fuel Manufacturing Companies in India (Dual Fuel For Dg Set)
For those that are looking to buy dual fuel for DG Set from one of India's top Dual Fuel Manufacturing Companies in India, we have curated a list of the best companies here.
When you want to power your campsite, light up a work site that doesn't have electricity, or get your home back up and running during a power outage, generators can always save your day. A dual-fuel generator works similarly to a single-fuel unit. The generator runs on propane or gasoline, allowing you to choose fuel based on your needs; such as power requirements, noise restrictions, and availability in your area.
The dg sector market in India has seen significant growth in the manufacturing and industrial sector. In the upcoming year, there are huge possibilities that it will be a major driving factor in the future. The best dual-fuel generator options have multiple electrical outlets, a range of power outputs, and wheels for added portability. Here, We are going to look at the best duel fuel manufacturing companies in India.
Before You Buy a Dual Fuel Generator
Before you buy a dual-fuel generator, there are a few things you need to consider to ensure that the investment will meet your needs.
First of all, remember that you cannot run a dual-fuel generator indoors. They produce toxic fumes. Instead, you must set them in an external windproof location to provide power to the appliances through extension cords.
List of Top 20 Dual Fuel Manufacturing Companies of India
The following is a list of India-based companies that manufacture and also distribute Genset (Dual Fuel For Dg Set) all over the country.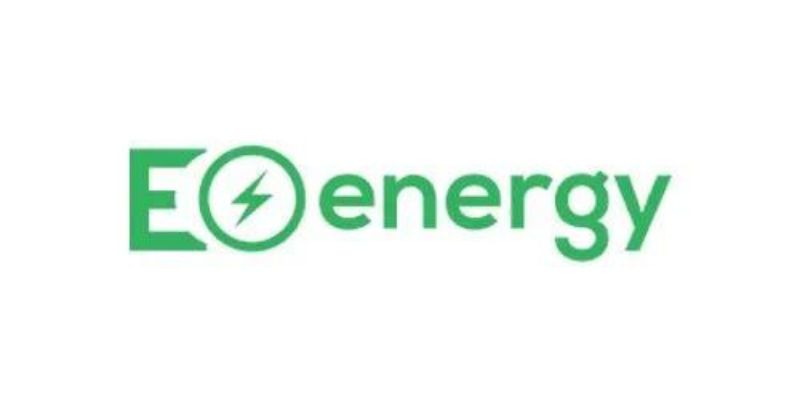 EO Energy is one of the best brands in India that manufactures generators that are available at extremely affordable prices, they come in compact designs, are lightweight, and offer good performance. The organization's location is in Noida, India. They are certified by CPCB, CAQM, NGT, and MoEF&CC. The company has primary mission is the distribution and renting of electrical power generators for business and home purposes. They are one of the leading suppliers and service providers of power generating sets, Duel fuel kits, and equipment like generator installations services, generator designing services,  generator rental services, and generator repair services.

Pinglaksh Corporation is established in the year of 2015. The location of company is in Rajasthan, India. They are one of the leading Wholesale Traders and Distributors of Air compressors, Screw Compressors, Air Receiver Tanks, Reciprocating Compressors, Line Filters, and Diesel Generators.
Pinglaksh Co. is committed to providing all industrial utility solutions at one point by experienced engineers with an innovative approach and continuous efforts in the field of application analysis and technical support. They offer the complete solution for Industrial Vacuum Pumps, Low-Pressure air Blowers, Oil-free Air compressors, Chemical and Water Pumping Solutions & Renewable Energy products (Solar PV Systems).

Dekonix India is a renowned company in India specializing in the distribution of retrofitted emission control devices that are 100% genuine and approved by CPCB (Central Pollution Control Board) and NGT (National Green Tribunal). The company's headquarter is located in Greater Kailash, New Delhi. The company manufactures and supplies RECD equipment for sale in India. This emission control device is installed in the exhaust system of the DG Set. Its purpose is to reduce emissions without affecting the performance of the diesel engine.
Some of the key features Dekonix India offers in their services are:
Well tested units of RECD equipments
Able to reduce emission level more than 94%
Made with high quality stainless steel
Low & affordable price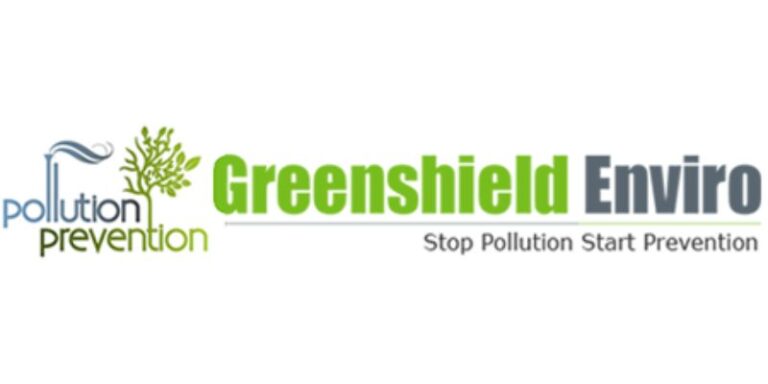 Greenshield Enviro is a well-known and reputed manufacturer and exporter of Dual Fuel For Dg Set. The company started in 2011 and its headquarters is located in Pitampura, Delhi. They are also engaged in manufacturing, trading, and service providing of various products, including food waste composting machines and organic compost machines. 
One of their notable products is a dual-fuel kit, which is designed to reduce fuel consumption and emissions in diesel engines by using a combination of diesel and natural gas. The kit can be installed in various types of diesel engines. The company provides a range of other products including organic waste converters, effluent treatment plants (ETP), sewage treatment plants (STP), air purifiers, and more.
5. Greaves Cotton Limited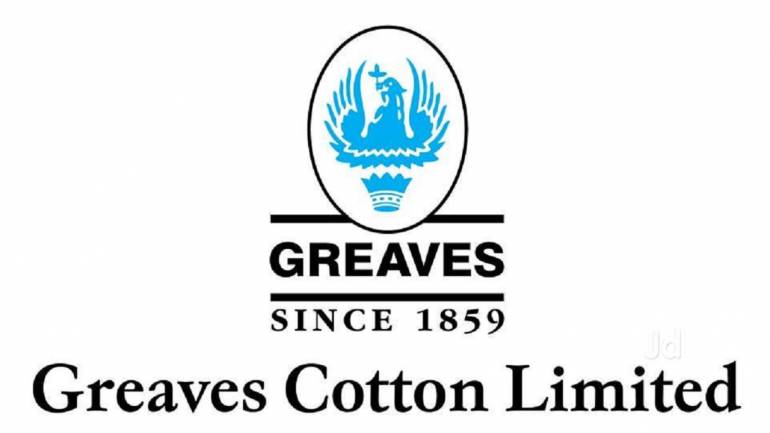 Greaves Cotton Limited, the company was established in 1900 at Chinchwad in Maharashtra. They are a leading service provider of Diesel Generator Sets. The company is one of Trade India's trusted names for listed services.
With extensive experience in the field of diesel generator sets, GREAVES COTTON LIMITED has made a well-known name for itself in the market with satisfactory Silent DIESEL Generator sets, Greaves Power diesel generator sets, dual-fuel engines, etc.
The company-offered engines are widely used in retail outlets, commercial complexes, hotels, hospitals, small and medium-sized enterprises, etc.
6. Wartsila India Limited
Wartsila India Limited was registered in the year if 2009 and its location is in Udupi, Karnataka, India. The company has made a name for itself in the list of leading service providers in India. They are listed in Trade India's list of verified companies offering a wide array of etc.
Wartsila India Limited provides the best range of sewing machine parts, cutting nozzle, diesel engines, cutting machines, generator sets & solar solutions with effective & timely delivery.
7. Pee Kay Silent Generators Pvt Ltd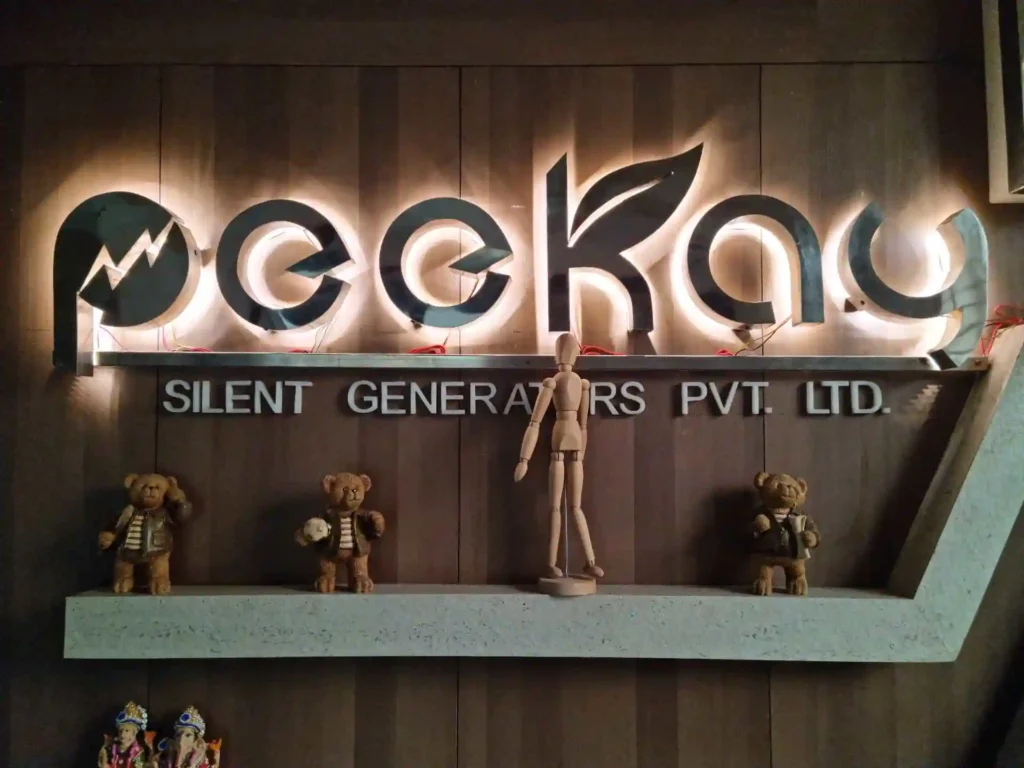 Pee Kay Silent Generators Pvt Ltd is established in the year of 1991. They are experienced dealers and suppliers of industrial generators, offering a wide range of generator sets in accordance with the specifications selected by the customer.
Pee Kay offers dual-fuel solutions consisting of special kits that can be retrofitted on existing diesel generators. After conversion, the DG unit should run on a mixture of methane-rich gas, i.e. natural gas with high-speed diesel fuel. These dual-fuel generators are also capable of running fully on diesel fuel, but generators cannot run only on "gas".
Pee Kay Silent Generators Pvt. Ltd offers Diesel Generator Sets, Silent Diesel Generator Sets, and AC Generators, and they also these generator sets on a rental basis.
8. Sastha Power

Sastha Power is founded in 2002 in Coimbatore, Tamil Nadu. The company is a leading Exporter, Manufacturer, and Supplier of Diesel Engine & Electric Locomotive Spares in India.
Sastha Power is one of the leading manufacturers, exporters, and suppliers of dual-fuel engines. the engines which they are manufactured using the optimum grade of raw materials, which ensures the complete reliability and durability of products.
This company is one of Trade India's verified and trusted sellers of listed products. The company has also a pan-India presence and serves a huge consumer base across the country.
9. Bhawan Industrial Solutions Private Limited

Bhawan Industrial Solutions Private Limited, the company was established in the year of 2010. The main office of the organization is in Bengaluru, Karnataka. They are the wholesale trader and retailer of Diesel Generator, Power DG Set, Online UPS, and many more. The company also holds specialization in rendering Diesel Generator Services and DG Set Installation Services.
The organization has many years of experience in the Indian diesel, gas, and dual fuel industries and has extensive experience in such industry segments as Mining, Oil Fields, Cement, Textiles, Railways, IT & ITES, and many other manufacturing industries.
10. Inventive Gas Equipment


Inventive Gas Equipment was established in the year of 2010 and is located in Uttar Pradesh, India. They are the Manufacturer, Wholesaler, and Trader of Gas Flare Systems, Cold Storage Systems, Dual Fuel Kits, etc.
During the development process, the company guarantees that only first-class materials will be used by their professionals and ultra-modern tools and Machinery.
11. Gentech Traders & Engg. Works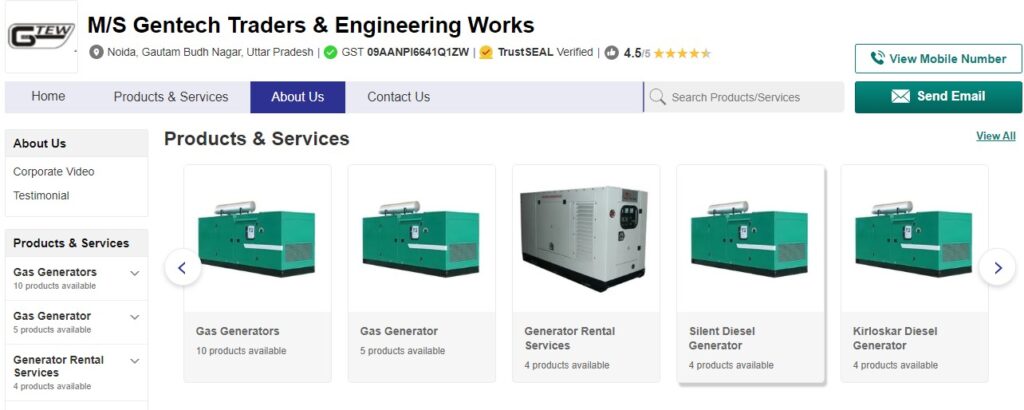 Gentech Traders & Engg. Works were founded in the year of 1988 in Ghaziabad (Uttar Pradesh, India). They are a very well-known Trader and Supplier of Gas and Diesel Generator sets, as well as used Generator Sets. They also provide services like Generator Rental Service, AMC Service, Generator Installation Service, Generator Hiring Services, DG Set Overhauling Services, etc.
The company has high-class equipment equipped with advanced equipment and technologies in order to provide these services. They have professionals which have vast experience in their respective fields and provide high-performance products and services in a timely manner. Gentech Traders & Engg. Works have generators of such well-known brands as Cummins, Mahindra, Leyland, and Kirloskar.
12. Bhaskar India

Bhaskar India, the company was started in the year 2000 in Ghaziabad, Uttar Pradesh. They are a well-known retailer and exporting company engaged in the field of manufacturing and exporting of gen sets and canopies for customers.
They offer a huge range including Diesel Generator Sets (5 KVA – 600 KVA), Diesel Generator Sets (30 KVA-160 KVA), Genset Spare Parts, Silent Diesel Generator Sets, Used Generator Sets, Generator Canopies, Acoustic Enclosures, Anechoic Chambers, Annual Maintenance Contract Services, Generator Shifting Services, Generator Rental Services, and Generator Installation Services.
They have a team of experienced engineers, technicians, and other support staff
to provide specific requirements to customers. Bhaskar India's aim is "To provide uninterrupted power supply to our clients."
13.  G. S. Enterprises

G. S. Enterprises was founded in the year of 1993. The company's head office is situated in Mumbai, Maharastra. They are well-known traders and manufacturers of power generation dual-fuel engines. They also provide construction spare parts including DG Set Spares, Diesel Engine Spares, Greaves Spares, Concrete Mixers, Transit Mixers, and Maxtherm Products in Mumbai.
The company has been providing its services and products to clients across India.
14. Vembsys Technovation Private Limited
Vembsys Technovation Private Limited was established in the year of 2006 and its head office is in Gurgaon, Haryana. The company's turnover is approx. Rs. 50 Lakh – 1 Crore. The company is a leading organization extremely engrossed in trading, manufacturing, wholesaling, and retailing. They have a vast range of Dual Fuel Engine, Diesel Engines, Fuel Injection Systems, Electronic Fuel Injection Test Bench, etc.
The products they offer are in great demand among customers due to their excellent characteristics and nominal value. They are manufactured in accordance with market demand using advanced technologies.
15. Power Engineering India Private Limited

Power Engineering India Private Limited, the company was founded in 1971. The location of the company is in Goa, India. The Company offers a Dual Fuel Conversion Kit For Diesel Generators Sets, Power Generator Sets, Electrical Equipment, Pumps, and Engineering Components. Power Engineering (India) serves customers worldwide. They are also developers and manufacturers of special acoustic enclosures for generator sets. They have benchmarked against the best in Europe and aim to become a real global company.
Pai Kane Group has achieved all 3 international certifications, namely: DVN Certified ISO 9001:2008, EMS 140001 & OHSAS 18001.
 16. Clh Gaseous Fuel Applications Private Limited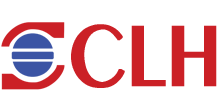 Clh Gaseous Fuel Applications Private Limited's head office is in Gurgaon, Haryana. The company is an OE supplier to Automobiles Manufacturing Companies in India for all industrial engines, stationery (including Genset), and heavy-duty vehicles. They also offer Dual Fuel Systems & Engine.
The company is also engaged in Manufacturing, Assembling, Testing, and Kit Integration of Alternate Fuel Systems /Kits for Heavy /Light Duty Commercial Engines and Buses, Designing, Optimizing, Power Generation Equipment, and Industrial Equipment viz. Forklifts, Locomotives, etc.
17. Eastern Energy

Eastern Energy was founded in the year 2019 and is located in Faridabad, Haryana. The company is an outstanding wholesaler, providing Dual fuel conversion Kits for D.G 25 KVA -1250 KVA, a large number of industrial gas trains, fire hooters, etc.
Due to its accuracy, it is widely praised in the industry, and these are presented to customers in a standard form by the company. Eastern Energy is strictly inspected to maintain its best quality.
Conclusion
The Companies that manufacture, supply, and service dual fuel for DG set in India have also grown exponentially by providing consumers with a wide range of Dual Fuel. There are several brands, as we've seen above, that manufacture such dual fuel for DG sets for use in the commercial sector.