Top 20
Top 20 Investors in India Who Are Dominating The Indian Market
The top investors in India often play a key role in providing financial assistance to business enterprises, including start-ups in any industry. You've probably heard many times that a so-and-so person has invested capital (an amount which is either disclosed or undisclosed) in an enterprise, or organization, or perhaps, financially helping a start-up company stand on its feet in the competitive market. Or, maybe, saving a business entity from insolvency.
Investors have been exploring two major trends in the recent year: passive approaches and investment opportunities that generate income such as funds and investment trusts.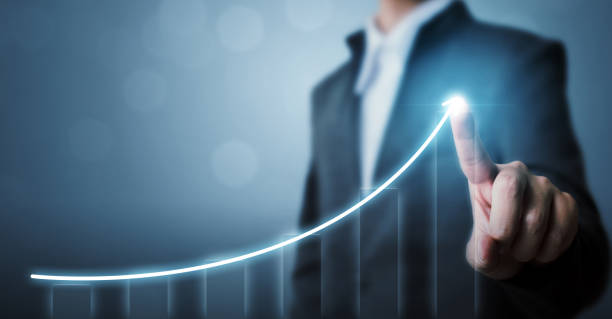 Meet the Multi-Million & Multi-Billion Capitalists of India
There is no doubt that India is home to some of the "super millionaires and billionaires", and there are many individuals that aspire to emulate the moneyed capitalists. Many will already know a few popular names of tycoons that spend hundreds of thousands, invest millions and make billions in revenue. For starters, people of India will be familiar with names such as Mukesh Dhirubhai Ambani (Reliance Industries Ltd), Anil Dhirubhai Ambani (Reliance ADA Group), Ratan Tata (TATA Group), Gautam Adani (Adani Group), and businesses like Aditya Birla Group, MDH (Spice Company), Hindustan Unilever, Infosys, as well as few public and private financial institutions, etc.
In addition, numerous global corporate entities have entrenched themselves in India, not only by investing some of their capital to support entrepreneurs but also by establishing their presence in the country. Renowned consumer brands such as IBM, Amazon, Google, Procter & Gamble, Samsung, LG, and many others from across the globe are among the distinguished names that can be mentioned in this regard.
India is a developing economy and the nation also benefits from multinational companies through their investments. These companies come in with modern technologies, contributions to infrastructure, capital, and foreign exchange, and boosting economic health. Employment generation is also a major aspect as more individuals are provided employment opportunities, thus, growing the nation's workforce.
Also, read these articles:
Best Trading Apps In India To Earn Money
Top 20 Companies in India by Market Capitalisation
Top 20 Richest People in India 
Here, we're going to take a look at some of the wealthy investors in India whose contributions help businesses thrive in the Indian as well as the global marketplace.
List of 20 Top Wealthy Investors aka Capitalists of India You May Not Be Familiar With
Below are named (sorted in alphabetical order) some of India's top-listed multi-million and multi-billion investors you might not have heard of. The names include both individuals and business entities.
1. Ajay Upadhyaya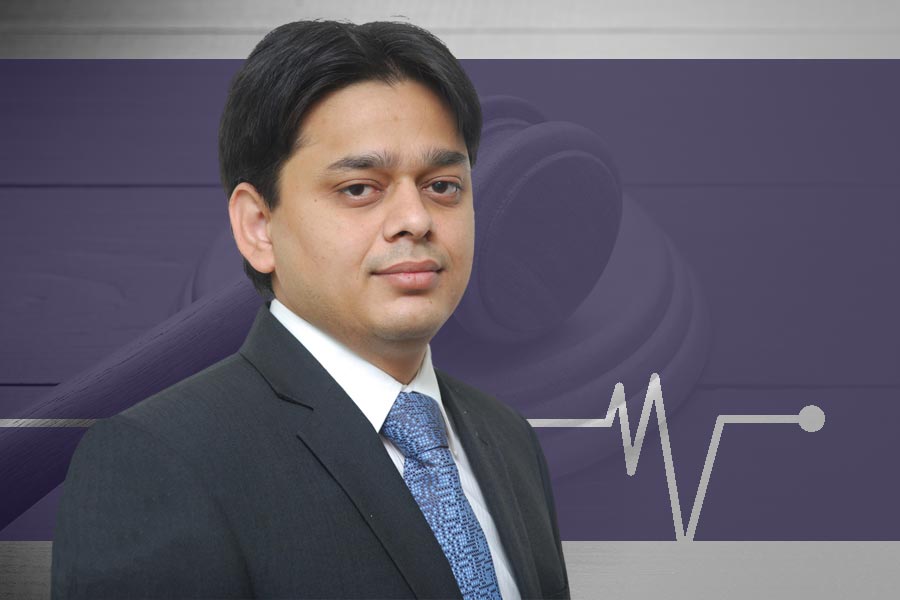 Net worth: INR 531 crores
Ajay Upadhyaya is a well-known investor in the Indian stock market. He is known for investing a lot of capital in the chemical sector. He has been praised by many maestros for his specific approach with a futuristic growth mindset. As per the latest corporate shareholdings filed, Ajay Upadhyaya publicly holds 13 stocks with a net worth of over Rs. 410 crores.
He is extremely bullish on the chemicals and petrochemicals sectors which is more than 50% of his portfolio.
2. Akash Bhansali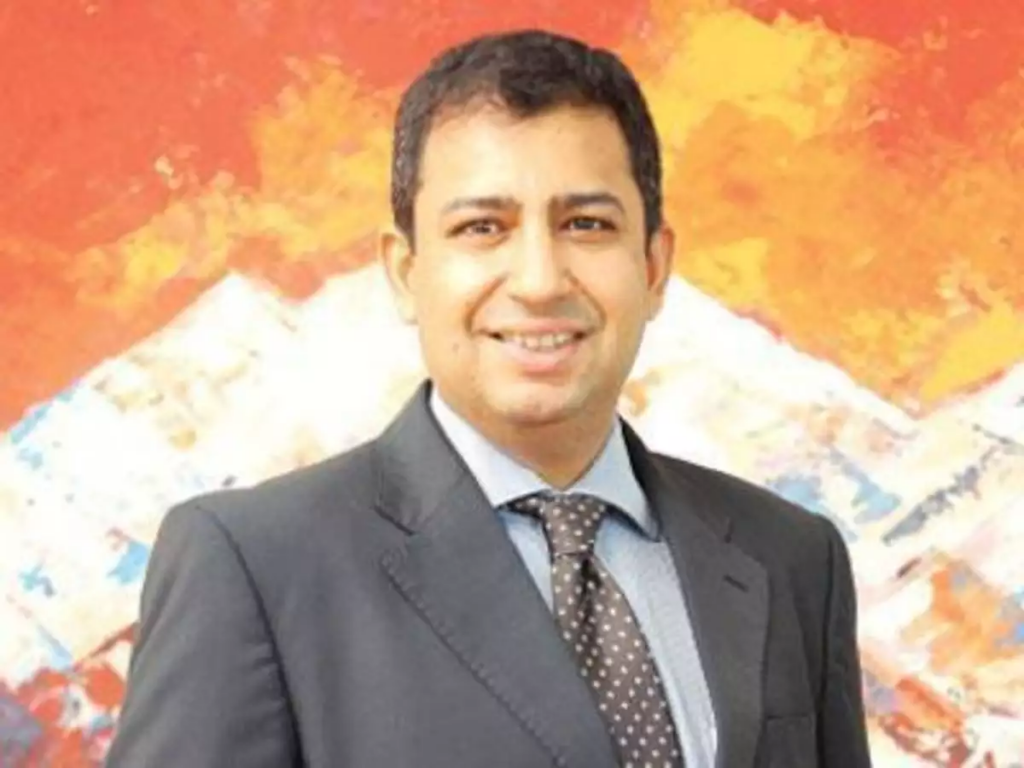 Net worth: INR 770 crores
Akash Bhansali has a unique selection and management style in investments. He follows the single-sector stock rule and excludes highly correlated sectors. For example, if he invests in IT sector stocks, he does not invest in other sectors that strongly correlate with the IT sector. He strictly adheres to the rule of balanced diversification and does not have more than 20 shares in his portfolio.
Also, he does not follow the conventional investing style, instead, he looks for unique businesses which offer niche products and/or services that are highly customer-centric. He almost comes off as a contrariety investor, i.e., he invests or buys stocks that no one else is looking at.
3. Anil Kumar Goel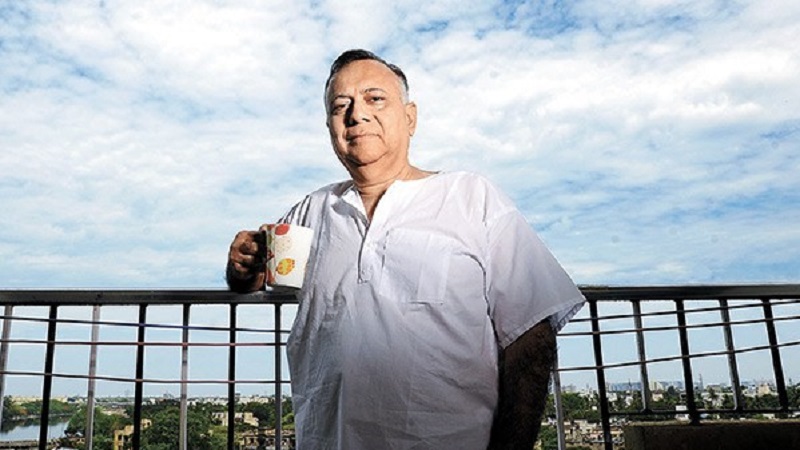 Net worth: INR 555 crores
Anil Kumar Goel's investment philosophy is value-driven and uses the bottom-up approach. He has a keen eye for choosing quality stocks at low cost. He chooses stocks from virtually unknown sectors and gives the impression of a very unconventional investor. He has extensive working experience in the corporate world and is an experienced campaigner, too.
4. Anuj Anatrai Seth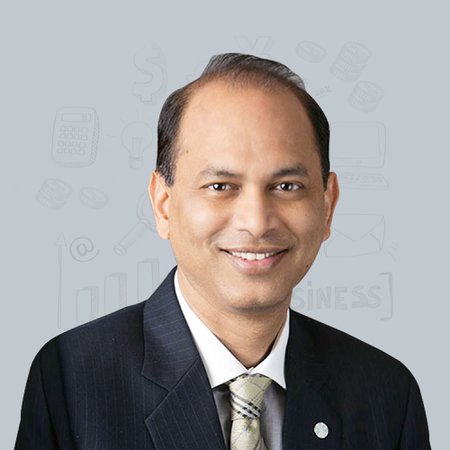 Net worth: INR 806 crores
Anuj Anantrai Seth has earned a reputation as a prosperous investor in India, with a particular penchant for investing in the auto ancillary industry. Notably, his investment portfolio does not include any stocks from the IT and pharmaceutical sectors. Seth's investment strategy involves a long-term approach, grounded in a belief in strong management teams.
5. Ashish Dhawan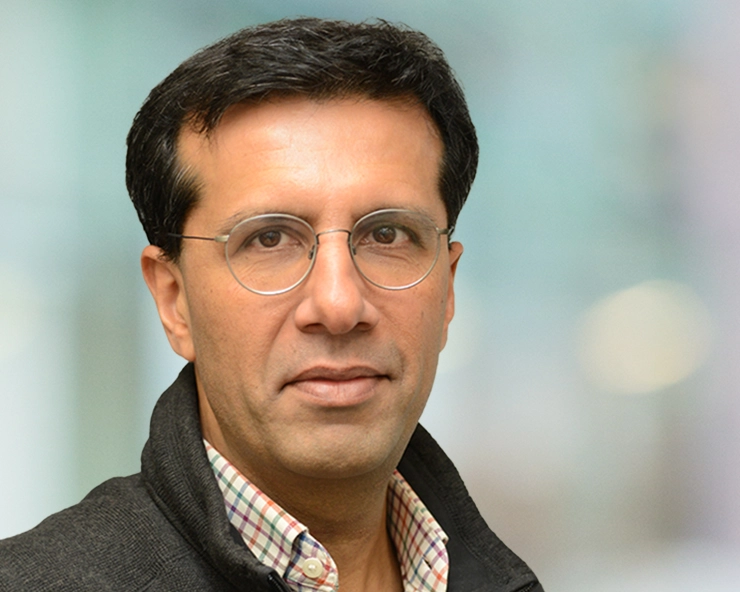 Net worth: INR 2,147 crores
Ashish Dhawan is considered one of the most meticulous private equity investors and philanthropists in India. He co-founded and managed one of India's most successful private equity in India, ChrysCapital. He, however, left his position at ChrysCapital in 2012 after being associated with it for over 20 years.
Later, Ashish Dhawan founded the company, Central Square Foundation, a policy think-tank that is focused on transforming education quality. He also spearheaded India's first Liberal Arts University, Ashoka University, which depicts the culmination of over 40 leaders in education and Industry.
6. Ashish Kacholia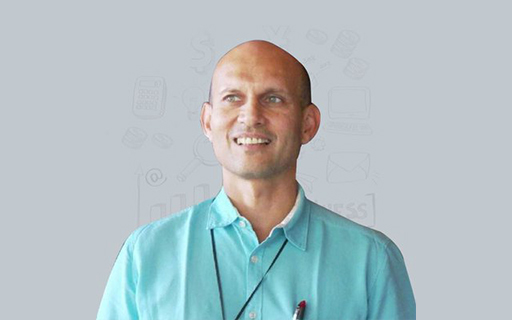 Net worth: INR 700 crores
Ashish Kacholia is considered a well-known investor in his individual capacity. In fact, he even co-founded a company called Hungama Digital along with Rakesh Jhunjhunwala, another well-known Indian investor.
Alongside the company, he also founded another company, Lucky Securities in the year 2003. Ashish Kacholia mainly invests in small and mid-cap companies, only after he has done a deep analysis. He also has a particular affiliation with the education sector and considers it to be a hidden treasure.
7. Bhavook Tripathi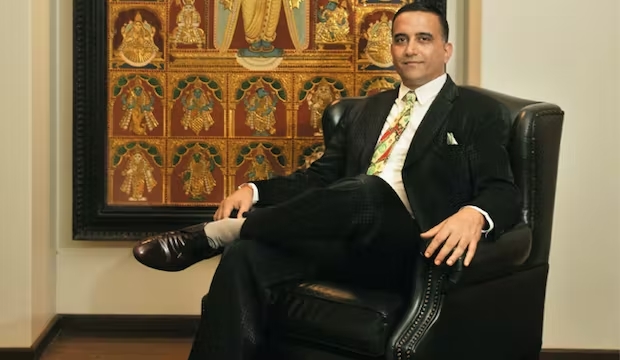 Net worth: INR 1,132 crores
Bhavook Tripathi is an investor from Pune. He worked in investment banking in the US for a few years before returning to India in 1994, because the family wanted to set up a manufacturing unit. Tripathi and his father established Sanshu Industries company to offer ancillary services to auto companies.
He, unlike any other equity banker in the country, chooses one investment and invests a significant chunk of money into it for the long term. Tripathi does intense research into one company and puts all his capital into it. If he sees value in a company, he creates a huge position. The stock market investor who believes in concentrated equity investments buys and holds a large chunk for years.
8. Dilipkumar Lakhi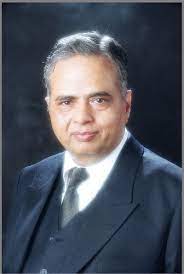 Net worth: INR 835 crores
Dilipkumar Lakhi, an accomplished diamond merchant and investor in India, has a unique investment approach. His strategy involves investing in unconventional segments like lubricants, while steering clear of popular options such as banks and automobiles. Instead, he focuses on less competitive segments, using his expertise in reversals and contra calls to make successful investments.
9. Dolly Khanna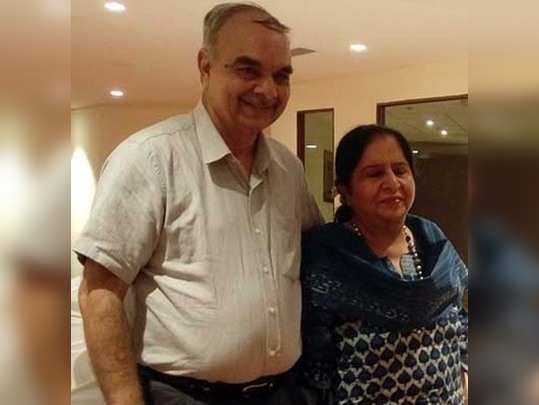 Net worth: INR 428 crores
Dolly Khanna is a large-scale investor based in Chennai, Tamil Nadu. She mainly has a preference for lesser-known picks that tend to go on to outperform in the stock market. Her investment strategy includes patience, conducting proper research, special attention to stop-loss, knowing about the company before investing, and investing in a few companies. She has been investing in the stock markets since 1996. She works with her husband in creating a most successful portfolio. Her portfolio is managed by her husband Rajeev Khanna.
Dolly Khanna's portfolio typically leans towards more traditional stocks in manufacturing, textile, chemicals, and sugar stocks.
10. Hitesh Satishchandra Doshi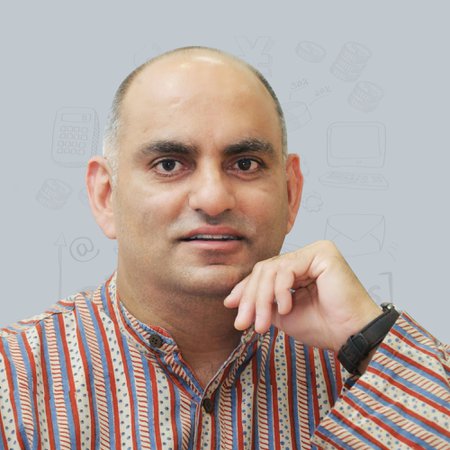 Net worth: INR 630 crores
Hitesh Satishchandra Doshi keeps himself invested in some great financial vehicles that are hard to ignore. The investor's portfolio has a total of 7 stocks, which were valued at approximately Rs. 417 crores by the end of the June quarter. A big chunk of his investment has been held by EID Parry (India) Ltd., in which the investor owns stocks against a holding value of Rs. 330 crores.
Hitesh Satishchandra Doshi has tried to overcome his reliance on any specific asset by investing in multiple stocks.
11. Keswani Haresh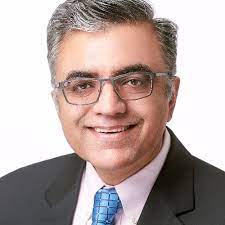 Net worth: INR 690 crores
Keswani Haresh is an investor who is also mostly seen on various financial talk shows to share his opinion on socio-economic debates and discussions. His investment strategy includes investment towards the least complementary sectors like packaging sectors and infra sectors. He invests in sectors that have growth opportunities with in-depth market research.
12. Madhusudan Kela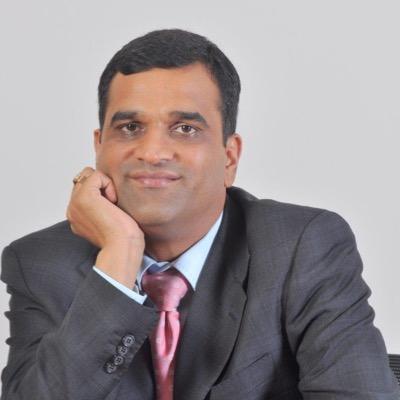 Net worth: INR 570 crores
Madhusudan Kela is one of the most well-known and seasoned investors in Indian Capital Markets, with an extensive experience of over 30 years. He is the founder of MK Ventures company. Madhusudan Kela made a name for himself in the mid-cap space in 2005 when he worked as a Fund Manager at Reliance Mutual Fund. At the time, he invested in small- and mid-cap companies that were primed for high growth.
He invested in the likes of BEML, Kirloskar Brothers, and Jaiprakash Associates. They were all multi-baggers with attractive valuations and a potential for huge returns.
13. Mohnish Pabrai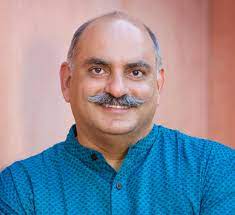 Net worth: INR 1,414. crores
Mohnish Pabrai is the founder and partner of the Pabrai Investment Funds company. He is also the founder of the Dhandho Funds company. He started his career with Tellabs, a high-speed data networking group. He then moved on to the marketing and sales group of the same company's international subsidiary. He then quit his job to start an IT consulting and systems integration company, TransTech Inc., with a net capital of INR 82,75,249 (USD 100,000) in the year 1991. He sold the company to Kurt Salmon Associates. He has been a managing partner at Pabrai Investment Funds, a hedge fund inspired by Buffet Partnerships, since 1999.
He has also authored several books, one of which is 'The Dhandho Investor and Mosaic: Perspectives on Investing'.
14. Mukul Agarwal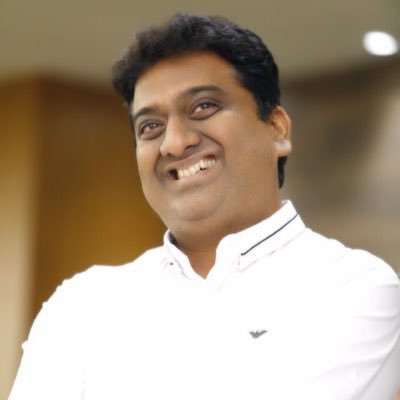 Net worth: INR 526 crores
Mukul Agarwal teaches chartered accountancy and is also an author and a prominent Indian finance YouTuber. He runs a service-based company called Agarwal Corporate Pvt. Ltd.
He is relatively a newcomer in the stock market and has an aggressive investment strategy. He takes risks by investing in penny stocks that go on to become multi-baggers. He maintains two different portfolios, one for investment and the other for trading in the stock market.
15. Nemish S. Shah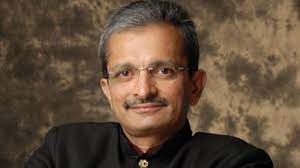 Net worth: INR 1,991 crores
Nemish S. Shah has been an investment consultant for over fifteen years. He empowers investors to build a long-term profitable portfolio. He also provides the highest quality investment assistance and real-world solutions to investors. The advisory service is client-centric and focuses on providing superior quality service rather than generating business volumes.
His client-centric and friendly approach has made him popular among retail investors in a very short period of time. His investment philosophy is also aligned with the real problems faced by investors in recent times.
16. Radhakishan Damani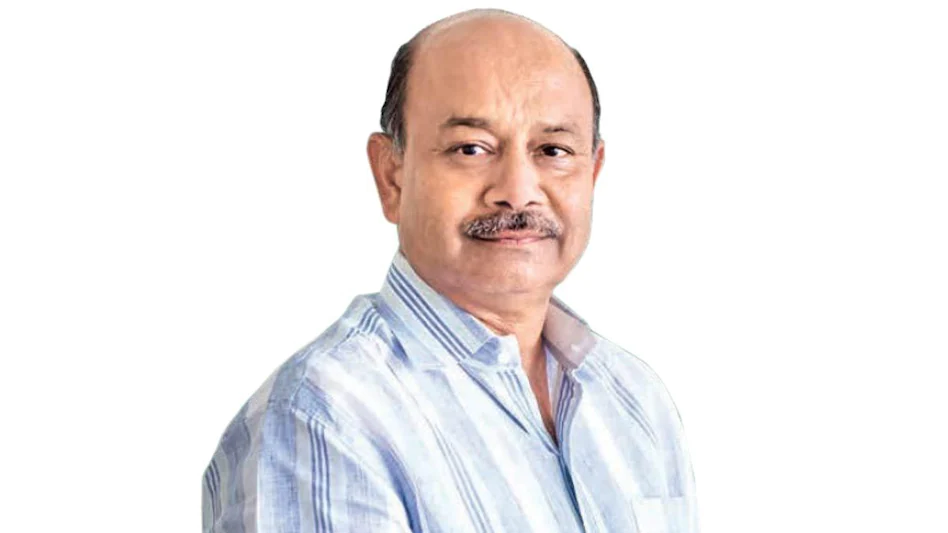 Net worth: INR 2.01 lakh crores
Radhakishan Damani is a very reputable and intelligent investor in the Indian stock market. He believes in a thorough evaluation of the fundamentals and investigates the ethical values of the company before investing in them. After dropping out of college, Radhakishan Damani was engaged in the ball bearing business before making his entry into stock broking. His first stint of success in the stock market occurred amidst the downfall of Harshad Mehta in the 1990s.
Radhakishan Damani even built DMart i.e. Avenue Supermart, into a profitable retail chain, since he has a deep understanding of the Indian consumer essence. DMart's success made him establish about 284 stores across India. He has a personal belief that a business that understands consumers' requirements and aligns its offerings closely will find long-term success. His investments are managed under the firm Bright Star Investments Limited.
17. Rakesh Jhunjhunwala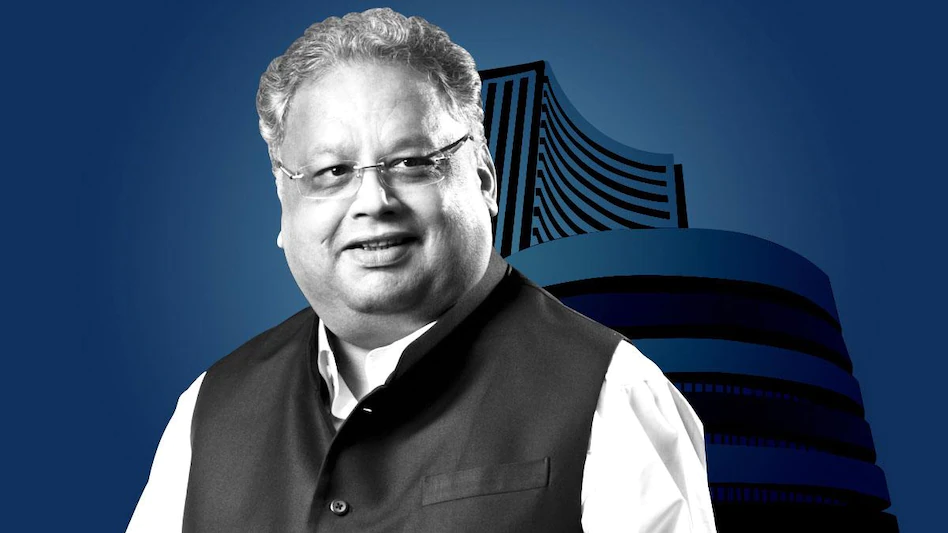 Net worth: INR 22,429 crores
Rakesh Jhunjhunwala is often considered India's Warren Buffet and is given the title 'The Big Bull'. His popularity is unparalleled in the stock market world. He went on to become a chartered accountant soon after completing his graduation. He was a salaried employee before starting to experiment in the stock market. If you are an equity enthusiast, then you would have heard about him in all likelihood.
He started with Rs. 5,000 investment and soon found incredible success. He grew his meager investment to unfathomable wealth over a few decades. His investment lessons continue to be widely followed by other investors across different stages of investment.
Rakesh Jhunjhunwala held executive positions at companies like Aptech Limited and Hungama Digital Media Entertainment Pvt. Ltd. He also owned the investment firm Rare Enterprises, which was founded in 2003 as private equity and asset management firm headquartered in Mumbai, Maharashtra. He was recently associated with Akasa Air, an upcoming ultra-low-cost Indian airline company. Akasa Air was co-founded by Rakesh Jhunjhunwala and former Jet Airways CEO Vinay Dubey.
18. Sanjiv Dhireshbhai Shah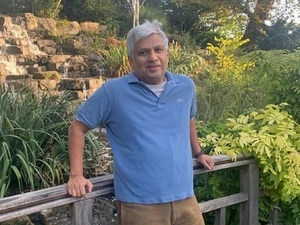 Net worth: INR 468 crores
Sanjiv Dhireshbhai Shah is one of the most eminent stock traders and investors and is known for his unique stock-picking skills. He is the Executive Director of Sanblue Corp. Ltd., company, and earlier he had served as the Chairman and MD of the same firm. He has been in the investment field for a quite long time and his idea of investments and his stock-picking style and ideas are often referred to by many newbies in the market. He is one of the most celebrated investors in the country.
His stock holdings are restricted to a few shares but those shares he chose very wisely and that leads to massive wealth creation. He is one of the premier investors in the market with more than stakes in seven companies with a net worth of Rs. 394.36 crores.
19. Sunil Singhania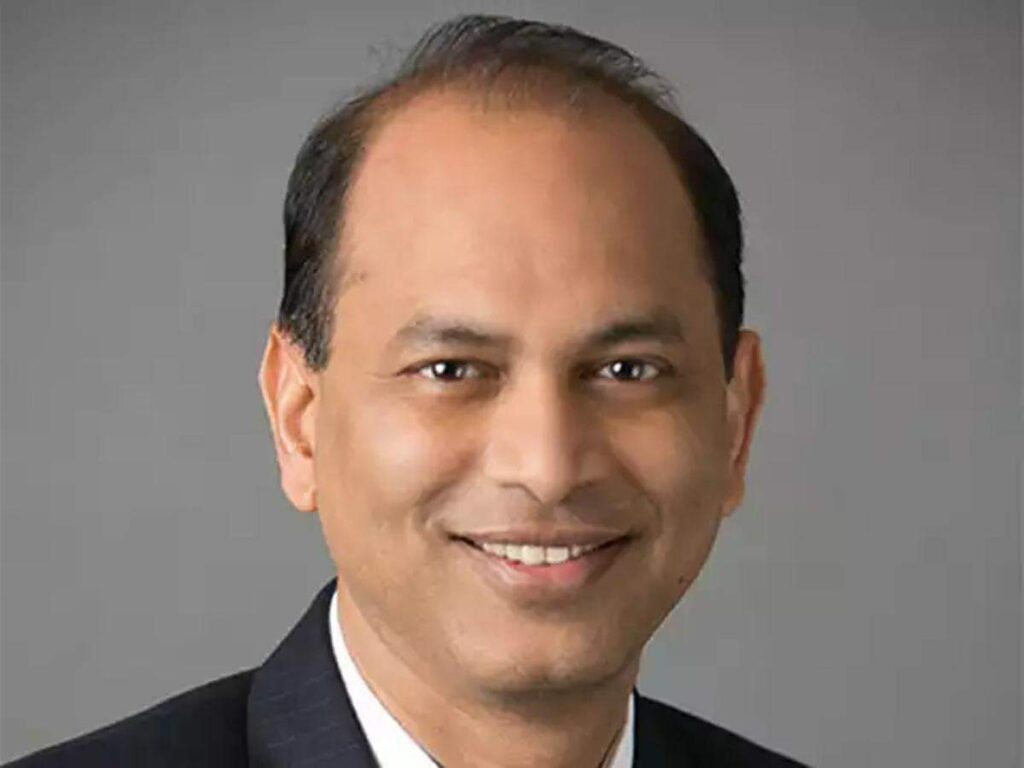 Net worth: INR 1,706 crores
Sunil Singhania is a Chartered Financial Analyst (CFA) who founded Abakkus AMC company in 2018. He gained considerable experience on the sell side in the Indian equity market. He was the former CIO – Equity Investments at Reliance Mutual Funds for over 22 years before his association with Reliance Mutual Funds.
His investment strategy includes a well-diversified portfolio, investment in large as well as small firms, and investment in companies with enormous potential.
20. Vijay Kedia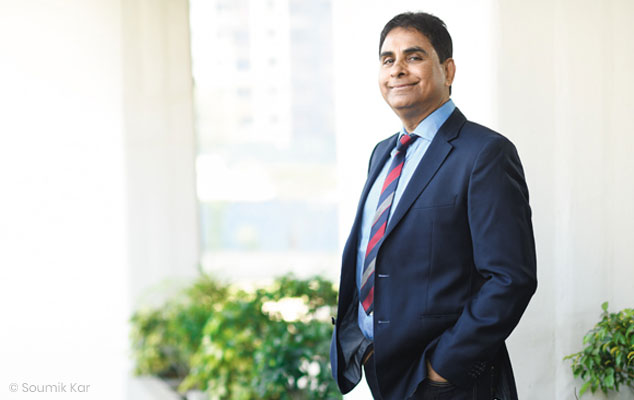 Net worth: INR 791 crores
Vijay Kishanlal Kedia owns the Kedia Securities company, one of India's most reputed stock broking houses. His success in investing capital was during 2004-2005, when he invested in several companies, like Aegis Logistics, Atul Auto, and Cera Sanitaryware, which later went on to become multi-million companies.
In addition to being an investor, Vijay Kishanlal Kedia is also an eloquent public speaker known for his speeches that inspire a large number of people.
Wrapping Up
Investing in India usually mandates that an individual or business entity should possess a considerable amount of capital. In many cases, entrepreneurs or firms, including startups, may necessitate financial support to maintain their foothold in the market. Consequently, having investors could prove to be greatly beneficial in achieving their objectives.
If you're wondering about ways to increase your savings or capital, there are several options to consider. Mutual funds, stock trading and investment, equity investments, and financial institution investment schemes are all worth mentioning as potential solutions.