Top 20
Top 20 Astrologers in India Know your Problem Solution
In India, the study and practice of astrology, commonly known as Vedic Astrology, can be traced back to ancient times, which was mainly used for making predictions of natural phenomena and aspects of human life.
Vedic astrology is not the same as what is practiced by a few professionals in western astrology. It originated from the Vedas, which are regarded as the great Hindu texts of antiquity. Today, the practice of Vedic astrology started gaining popularity in western countries, as it is believed to be more specific and accurate than traditional western astrology. Its spiritual underpinnings also ensure that it is less about fortune-telling and more about the evolution of the human soul as it attempts to unite with the divine.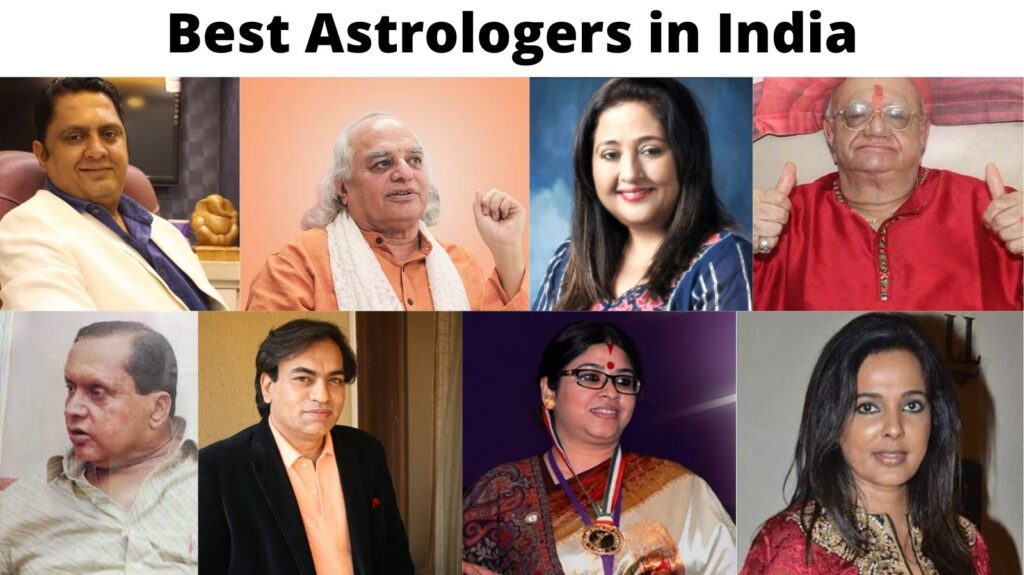 Significance of Astrology and Astrologers in Our Lives
It is said that the alignment of stars based on the location and time of our birth affects the conditions in our lives, personalities, attitude, responses, emotions, society, and profession. This is also a reason why a majority of Indians have a strong belief in astrology.
Most Indians consult professional astrologers before taking crucial decisions in their life and work. These decisions usually range from marriage to childbirth to beginning a new business, purchasing a home, choosing auspicious dates and times to travel overseas or purchasing property or stock investments, etc. There are many astrologers throughout the world, which could make it quite difficult to decide who to approach and who is the best astrologer in India. But of course, there is a massive segment of society that wants to consult the best pundits in India. But at end of the day, it's all about their life's big decisions. The reputation of an astrologer is quite important as one approaches him/her with complete trust and respect so as to discuss one's problems in life and work.
Thus, an astrologer is one who practices astrology and professes to foretell events and/or destiny of a person by the aspects, alignment, and situation of the stars in our universe. Sometimes, an astrologer may also assist an individual in decision-making or counseling, if need be.
20 Astrologers in India Known for Their Predictions and Popularity
India is home to some of the best astrologers who have made true predictions and by doing so, have gained popularity even across the nation.
Below, we include a list (in alphabetical order) of twenty such famed astrologers hailing from India and making their names all over the world for their work.
1. Anil Astrologer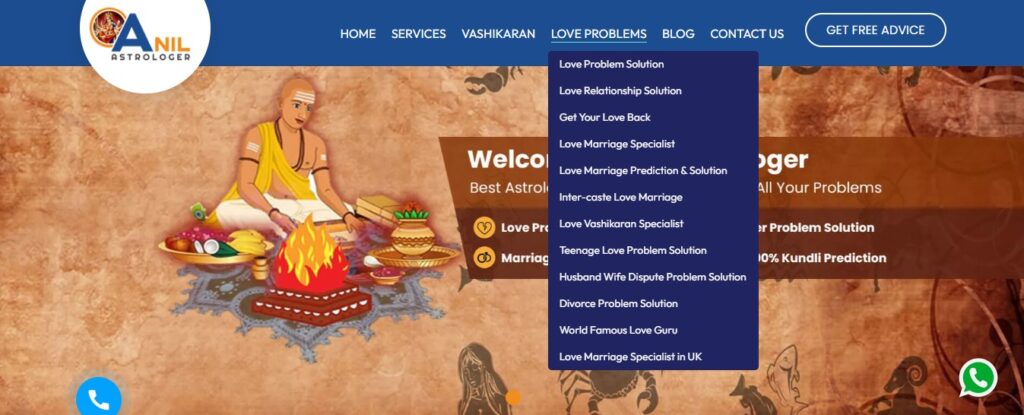 Anil Astrologer is one of India's best astrologers, and he's known for his accurate predictions. His excellent predictions and horoscope-matching abilities have made him a very popular figure in the 'Jyotishi' community. Also, his clear and accurate medicines have helped bring happiness and prosperity to a lot of people.
When it comes to understanding reality, astrology is a humongous field of study the subject. It can predict a variety of things, including a person's weaknesses and potentiality, as well as the course of their life. When it comes to your love life, married life, and family life, he is a specialist. He is also capable of resolving sensitive and personal issues, such as extramarital affairs and betrayal in romantic relationships, etc.
2. Anupam V. Kapil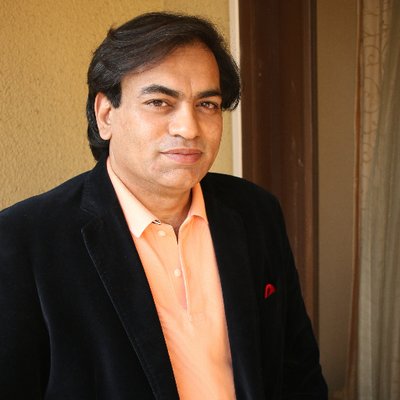 One of the most diverse and qualified astrologers in India, Anupam V. Kapil is also an Astro-numerologist, body language specialist and also the best-selling author of his "Numerology Made Easy" book (published by Penguin Books). He has done daily predictions for Radio Mirchi, a popular radio show, and also has to his credit being India's most contacted numerologist on mobile.
Widely requested by politicians, celebrities, and bureaucrats for his accurate predictions, he was also consulted by former Prime Minister Chandrashekhar, actresses Lara Dutta and Kareena Kapoor, cricketers Dilshan Tilakratne and Rahul Dravid, and several more personalities and celebrities across the country.
3. Bansilal M. Jumaani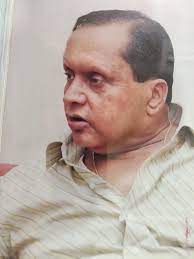 Bansilal M. Jumaani received a lot of fame in India, especially for predicting the results of the Bollywood blockbuster film called "Kaho Naa Pyaar Hai" which was released in the year 2000. Further, his great passion for numerology made him quit his job as a finance broker and instead, pursue astrology later in his life. He studied Numerology for more than 30 years and was quite popular in his circle of friends. Back in the day, he also used to carry out experiments on his friends in order to practice his unique prediction methods.
He's often sought by many film distributors to help decide which date/day would be ideal for the release of Bollywood films.
4. Bejan Daruwalla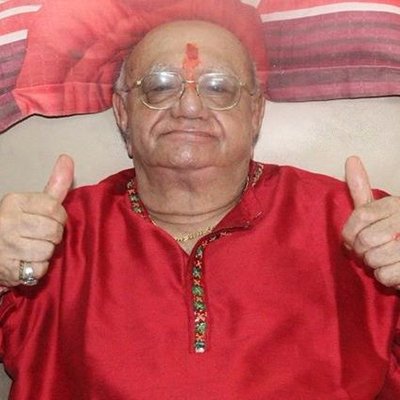 A well-known Indian astrology columnist, Bejan Daruwalla has also served as a professor of English in Ahmedabad. His articles appear in the big newspapers, like The Sunday Times, News India (New York), etc. He has also published so many books. His astrological services are availed by a number of celebrities and well-known people in India.
He is noted for predicting the prime ministerial victories of Atal Bihari Vajpayee, Morarji Desai, and Narendra Modi. He also predicted a few events which actually took places, such as Sanjay Gandhi's accident, Indira Gandhi's assassination, the earthquake in Gujarat, and the 2019 Lok Sabha elections. His predictions appear regularly in many leading dailies in India and abroad.
5. Dr. A. S. Kalra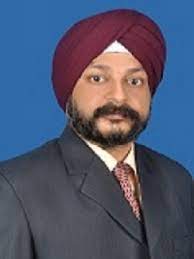 Dr. A. S. Kalra is a Vedic Astrologer and horoscope expert in India. His pupils benefit from his astrological consulting services as well as his instructions. Astrologer Ajit Singh Kalra is one of India's best astrologers for online astrology consultation and was the first Indian astrologer to be recognized internationally.
IIT-Roorkee in Dehradun, which hosted and organized the 46th 'All India Techno Exhibition' (Srishti 05), awarded him first place for his work on building software to do astronomical and astrological calculations and generate birth charts and horoscopes.
6. Dr. Prem Kumar Sharma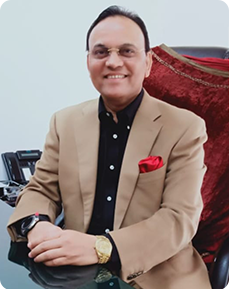 Being popular as a 'Jyotish' in India, Dr. Prem Kumar Sharma has also been working as an online astrologer for a very long time. He comes from a family of great and popular astrologers. He quit his job as a mechanical engineer to pursue his talent in astrology. He also gives his predictions in newspapers like Hindustan Times, The Times of India, The Tribune, Indian Express, Dainik Bhaskar, and Punjab Times (UK) have earned him immense fame across India.
He has done comprehensive reading and research on numerology, astronomy, gemology, astrology, and various other ancient Indian books like the Tantras, and The 'Lal Kitab' which had occupied a lot of his time. He rose to fame when his predictions that were published in national and regional dailies unerringly came true.
7. Dr. Sohini Sastri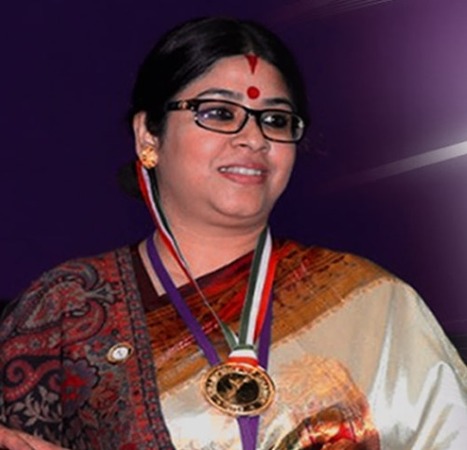 Dr. Sohini Sastri is a well-known astrologer in India, and for which she has received several best astrologer in India awards, which includes one that was awarded to her in 2019. Many universities have commended her as well, and she is also quite popular among Bollywood celebrities and industrialists.
Dr. Sohini Sastri believes that every individual's life this birth is shaped by their own "karma" or actions in their past/previous life. She advises her clients and encourages them to find ways to deal with their problems. She has deep knowledge of Vedic Astrology, Palmistry, Numerology, and Vastu Shastra. She is the astrologer of choice for many big Bollywood actresses. She is also famed as one of the best Tantriks in India.
8. Kotamraju Narayana Rao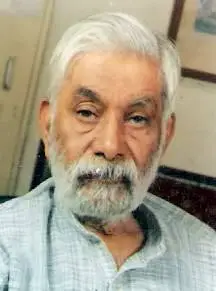 He is popularly known as K. N. Rao Astrologer, and also well-known as an astrology consultation specialist. He is the author of numerous books based on Hindu astrology. In 1993, he has also served as the Chief Guest at the Second Conference of the American Council of Vedic Astrology. He had a very huge role in starting the Vedic Astrology course in the Bharatiya Vidya Bhavan, New Delhi, where he is an Advisor and senior teacher of Astrology courses. In India, Bharatiya Vidya Bhava is regarded as the best Vedic Astrology institute. He also learned a few little-known secrets from his gurus, Swami Paramananda Saraswati and Yogi Bhaskarananda, which are not found in any books. In his book, "Yogis, Destiny and the Wheel of Time," some of these secrets were disclosed by him.
He also predicted many successful predictions about elections and major world events. A few of these predictions were about a major shift in the central government in 1989, Sonia Gandhi's political rise after 1998, the fall of the Deve Gowda government in 1997, the Gujarat earthquake in 2001, and the untimely death of Benazir Bhutto.
9. Maa Prem Usha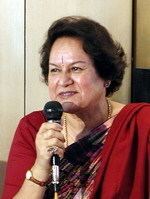 Maa Prem Usha is counted among the best lady astrologers in Delhi and across India. She worked as a tarot card reader at the ITC Maurya Sheraton Hotel for more than 20 years. She regularly also writes columns for various leading magazines and newspapers.
A brand new deck of tarot cards called the Saakshi Tarot Deck was introduced by her and her granddaughter. Basically, the deck was based on symbology, Indian folklore, and nature's five elements. She even wrote twelve books on the twelve zodiac signs in astrology.
10. Narendra Bunde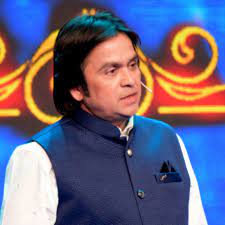 Astrologer Narendra Bunde, who now runs the Venus Astrology Centre, is known for having at least 30 years of experience in Astrology, Palmistry, and Numerology. His TV show called 'Jyotish Dhara' is a very popular show that is aired on the UCN News channel. He is a B. Com graduate and has a passion for astrology. He has done more than 150 TV shows on astrology. He is also popular for his guidance in providing lucky numbers and color tips to the topmost Indian cricket players.
11. Pt. Ajai Bhambi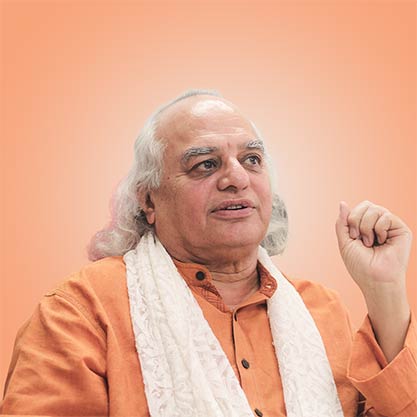 Credited with a degree in law and post-graduation in Economics, Pt. Ajai Bhambi worked as a lawyer before quitting his job and becoming a popular astrologer in India and abroad.
He publishes regular columns and articles based on astrological solutions for various problems in the lives of people. He provides his clients with the right knowledge to deal with their problems. His accurate predictions are absolutely amazing. He has also written great columns in national and international newspapers on subjects, like Astrology and noted personalities. In addition to this, he has also written on astrological topics in the Parliamentarian Magazine, Dainik Bhaskar, Mail Today, Uday India, Shillong Times, and Dopahar Ka Saamana.
12. Pt. D. G. Shastri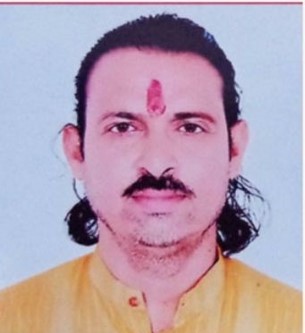 Pt. D. G. Shastri is a very reputed and well-known astrologer in India. Astrologer Pundit D. G. Shastri created this comprehensive knowledge portal, in India. He offers both online and in-person counseling to clients. He provides comprehensive information and complete solutions to all his clients by offering them a wide range of features and possibilities for understanding the Science of Indian Astrology.
13. Pundit Jagannath Guruji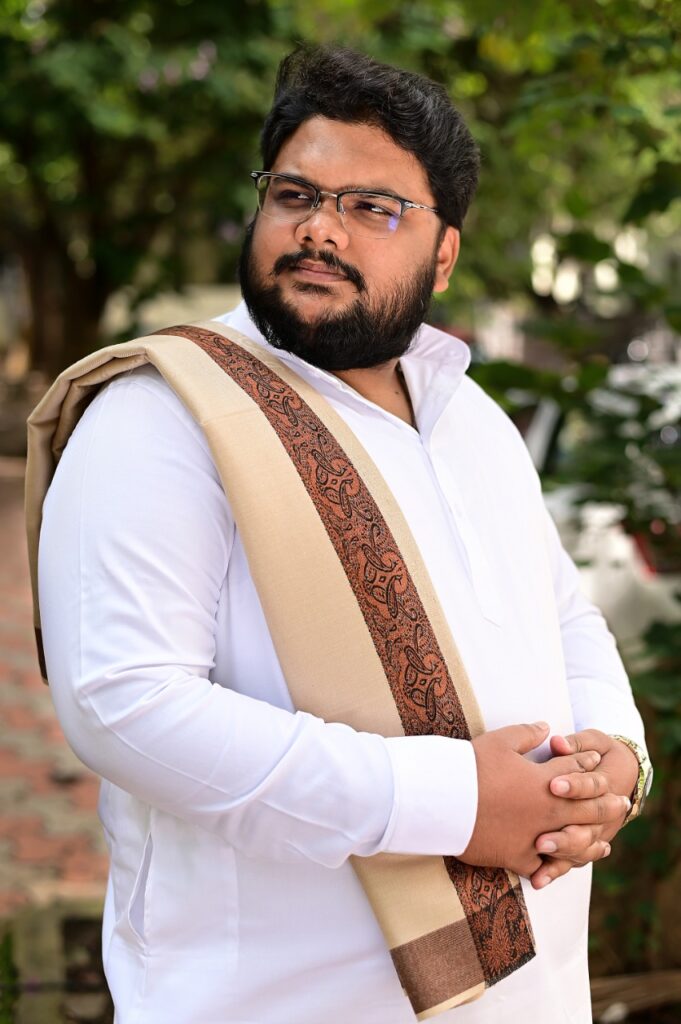 Pundit Jagannath Guruji is a Bengaluru-based astrologer, face reader, and prophesier. Despite being a celebrity astrologer, the young astrologer has not let his prophecy skills get to his head. He is happily available for astrological calculations for celebrities and common people alike. He is a light of hope for scores of individuals who seek astrological solutions pertaining to different aspects of life, and love, namely job, career, health, business, etc.
Born in a family of reputed astrologers and future foretellers, Pundit Jagannath Guruji was acquainted with the world of Vedic Astrology ever since his childhood. He has solved the problems of thousands of people hailing from different parts of the country. However, he never took his lineage for granted, and to boot his understanding of the domain further, he went on to pursue formal education in astrology.
14. Sanjay B. Jumaani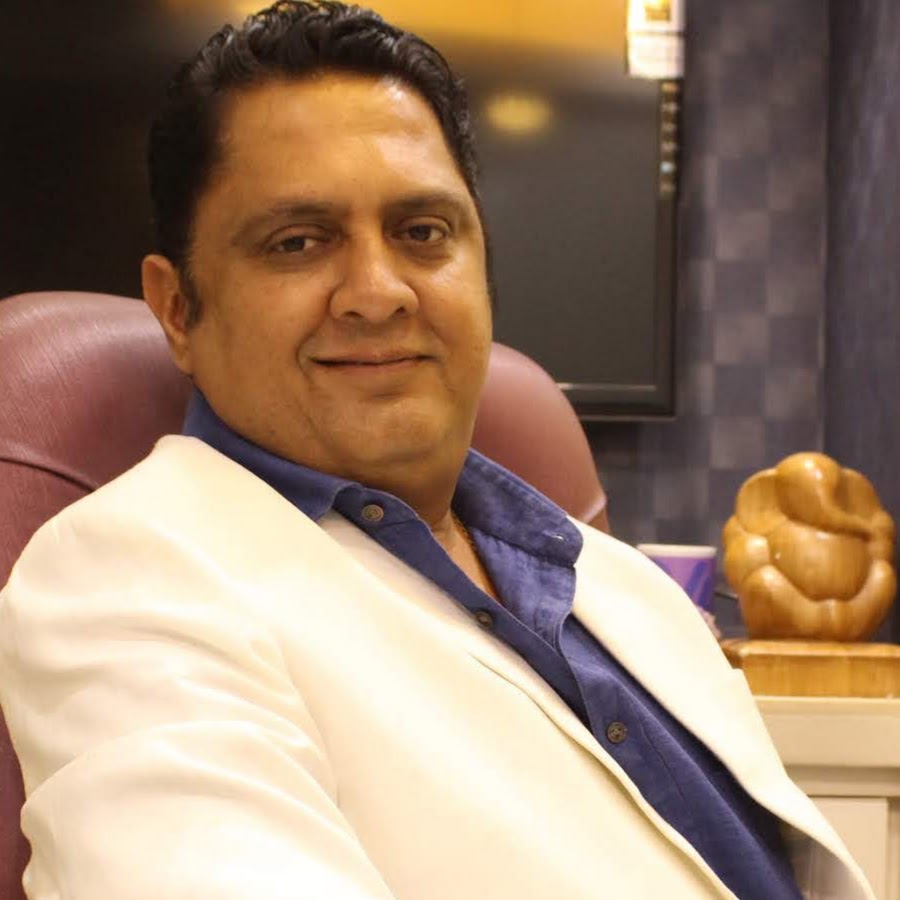 Sanjay B. Jumaani, the son of the famous numerologist Bansilal M. Jumaani, has earned a name among the renowned numerologists and astrologers in India. He gave up his job as a marketing executive where he worked for about 17 years and decided to follow in the footsteps of his father. In addition to pursuing his passion for astrology, he also writes columns for various newspapers and magazines, like the Times of India, Filmfare, Ananda Bazar Patrika (No. 1 Bengali paper in the east), Tathaastu – a US-based magazine.
He has also done a program for radio in Dubai. He has been featured on several TV channels, like Zee TV, Star Plus, Sony, Aaj Tak, and many more, and also in international newspapers like the New York Times, Hello, Gulf News, and many more.
15. Sidharth Joshi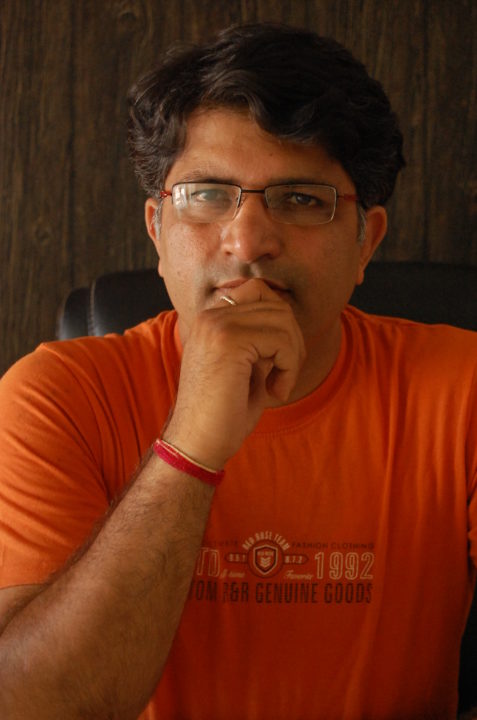 Astrologer Sidharth Jagannath Joshi is one of the best astrologers in India having good practice in the field. He mastered traditional methods, which include the Parashar Paddathi, Lal Kitab, Krishnamurti Paddhati, and Vastu Shastra. With his accurate horoscope prediction and effective remedies, he gained attention from people not only in India but also those who are residing all over the globe.
He studied in traditional Parashar Paddhati, which he practices with his main subject. Other than that you will find excellent articles about Traditional Vedic Astrology, Lal Kitab, Samudrik Shastra, Prashna Vigyan, Natal Horoscope, Horoscope compatibility, Krishnamurthi Paddhati (KP), and many more. He now runs his own firm, Parashara Astro Consultancy with a group of astrologers and under the guidance of Pradeep Maharaj. Astrologer Shri Ram Bissa and Astrologer Preeti Rajgor are core team players with Astrologer Sidharth Joshi.
16. Sundeep Kochar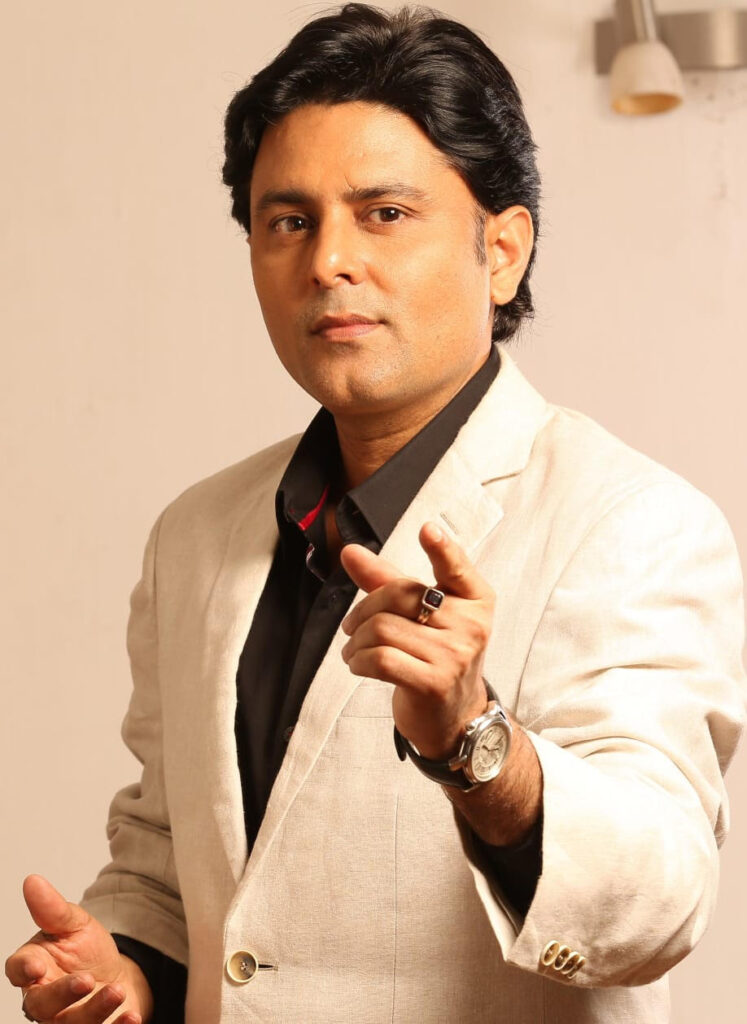 Noted among the best motivational speakers and astrologers in India, Sundeep Kochar has healed many people with his astrological predictions and remedies. He happens to be among the top well-known astrologers in India who predicted former U.S. President Donald Trump's victory against all opinion polls.
His astrology had been themed in the Zee News show, 'Kismet Ke Sitare', that started on 25th December 2006. The TV show aired in more than a hundred countries around the world and consisted of about 2,740 episodes. The show was also the longest-running astrology show aired on television and is also listed in the Limca Book of Records.
17. Sunita Menon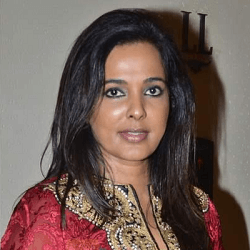 Sunita Menon is yet another famous female astrologer in India. She also has expertise in psychiatry, tarot card reading, counseling, and future telling. A television show called 'Kosmic Chat', was hosted by her, and was a judge for a reality show called 'Diva Quest'. Her success story began not only with participation in TV channels but with her columns as well which kept her in the limelight. However, the TV show Kosmic Chat was the show that actually brought her to the limelight and made her more popular.
18. Swetta Jumaani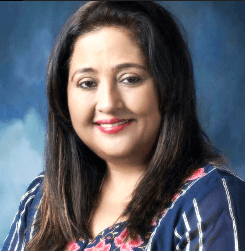 Swetta Jumaani is the daughter of the renowned astrologer and numerologist Bansilal Jumaani. She studied numerology under her father's guidance. She is known for making a famous prediction about the effects caused by the planet Mars coming closer to the Earth, which came true. Even as a child, Swetta Jumaani was very interested in numerology and used to advise her close friends and relatives, even at that time.
She also predicted that from 2004, the city of Pune would see a real estate boom as well as large development, which would put it on the international map. Now, Swetta Jumaani is known as one of the finest numerologists in the world. She has also written articles and columns for many newspapers and magazines, television and radio channels that have featured her talks.
19. Vijayalakshmi Krishnan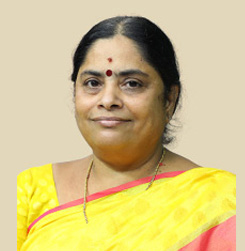 Vijayalakshmi Krishnan is one of the best astrologers in India. She has a huge experience in Vedic Astrology for about two decades and also has been with AstroVed for 15 years. She has over 50,000 consultations to her credit. She is gifted with great inborn powers, which she considers a gift from God. She believes that bad karma that carries over from our past lives has the power to impact us in this present life. She is an expert in identifying such karma and offers effective remedies for them.
Astrology is a passion for her and using the godly visions she receives while praying, she provides solutions to her clients. Her rich experience in Karmic Astrology, Medical Astrology, Elevational Astrology, Krishnamurti Paddhati (KP), Numerology, and Gemology allows her to identify the underlying cause of problems in people and help to come up with the right solutions.
20. Vinay Bajrangi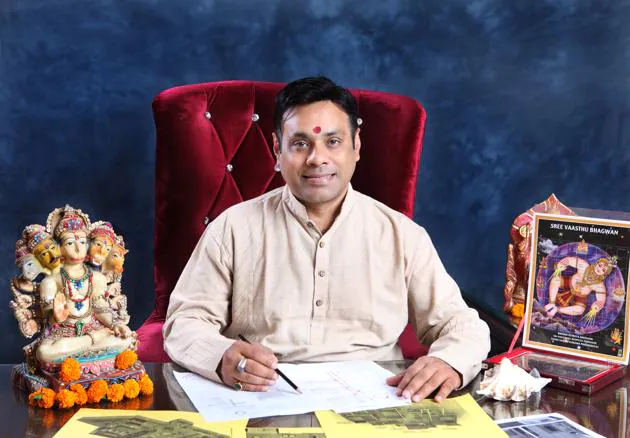 Vinay Bajrangi has gained a reputation in the past two decades for his research-based, scientifically verified astrological forecasts and horoscope studies with clients all over the world. As a celebrity astrologer, his appearances on various TV news networks and radio broadcasts are becoming more frequent with time. His clients include popular and very well-known celebrities from Bollywood, the sports community, and India's wealthiest business families.
Wrapping Up
Astrologers have an important role to play. In India, finding the greatest astrologer isn't an easy task, in part because astrologers may be found all over the place.
With so many astrologers to select from in India, it might be difficult to find the most trustworthy one. Astrologers in India are expected to lead their clients in the proper direction and offer them crucial information about their lives, personalities, and future success.