Top 20
20 Popular Indian Authors and Their Must-Read Books
India is home to several authors, where most have achieved success in their passion or profession of writing books and novels of different genres, while there are also many that are climbing the steps to success. Great authors of India are also awarded with prestigious accolades, like the Padma Shri and Padma Bhushan being the highest civilian awards in the country, as well as international awards.
These popular writers from India have their works put in the form of short stories, children's books, essays, literature, fictional stories, autobiographies, and biographies about other individuals, as well as writing books and novels that reflect on our society as a whole.
Here, we are going to look at twenty popular Indian authors whose books you shouldn't miss out on reading.
20 Famous Authors of India and Their Books You Should Read
Below is an alphabetically sorted list of twenty famous authors of India who have made their name in writing great books and novels of different genres and have amassed a large following of fans in India and worldwide, as well.
1. Amitav Ghosh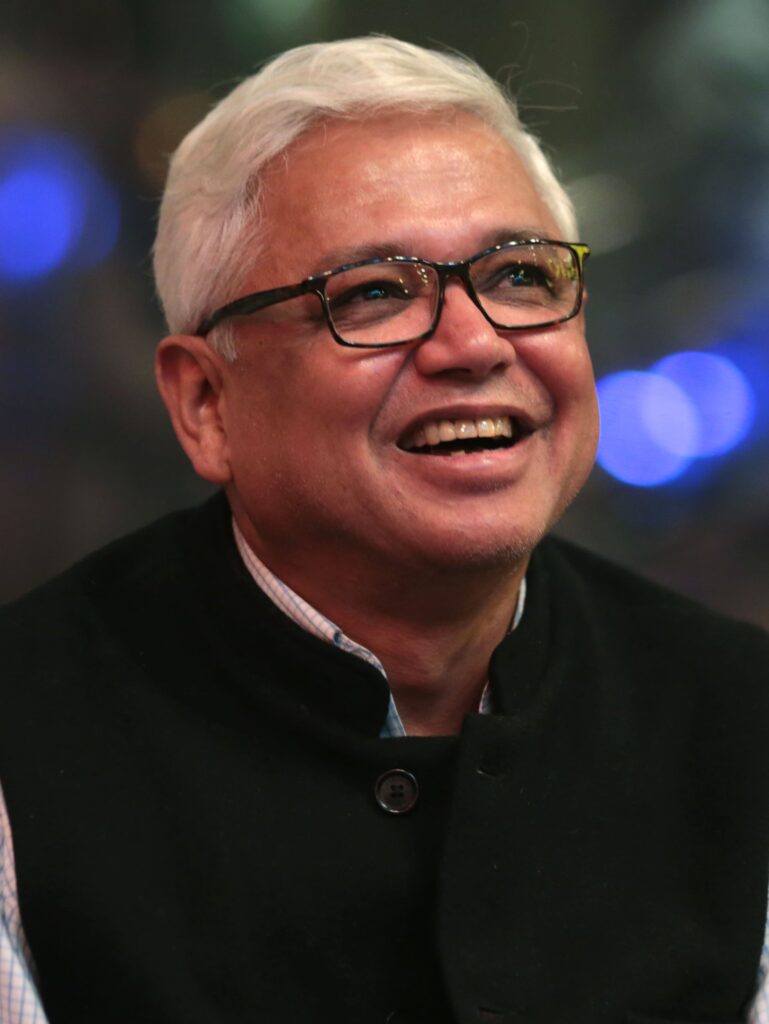 Must-Read Book: The Circle of Reason
Amitav Ghosh was born in Calcutta (now Kolkata in West Bengal) and grew up in India, Bangladesh and Sri Lanka. This influenced his books, most of which are set around the Bay of Bengal, the Arabian Sea and the Indian Ocean. He gained prominence with his book 'The Circle of Reason', which earned him the prestigious Prix Médicis étranger, one of France's highest literary honors. He was also awarded the Padma Shri in 2007, India's highest civilian award.
Amitav Ghosh has written several books, with the most notable titles being 'Sea of Poppies', 'The Glass Palace', 'The Calcutta Chromosome', 'River of Smoke' and more.
2. Anita Desai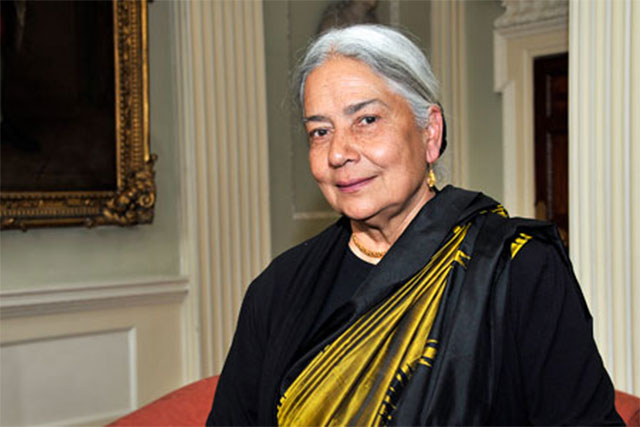 Must-Read Book: Cry, the Peacock
Anita Desai, a renowned Indian novelist, has gained popularity among readers for her profound exploration of the human mind and its intricacies. With a keen understanding of feminine sensibilities, Desai's novels beautifully depict the depth and complexity of the human psyche. She truly shines as an author when she delves into the unfathomable depths of the human mind, leaving readers captivated by her insightful narratives.
Anita Desai skillfully portrays the struggles of individuals who find themselves isolated and disconnected from society in her works. One of her notable novels, "Cry, The Peacock," is often hailed as her masterpiece for its exploration of this theme. Desai's remarkable storytelling has earned her several nominations for the prestigious Booker Prize.
3. Aravind Adiga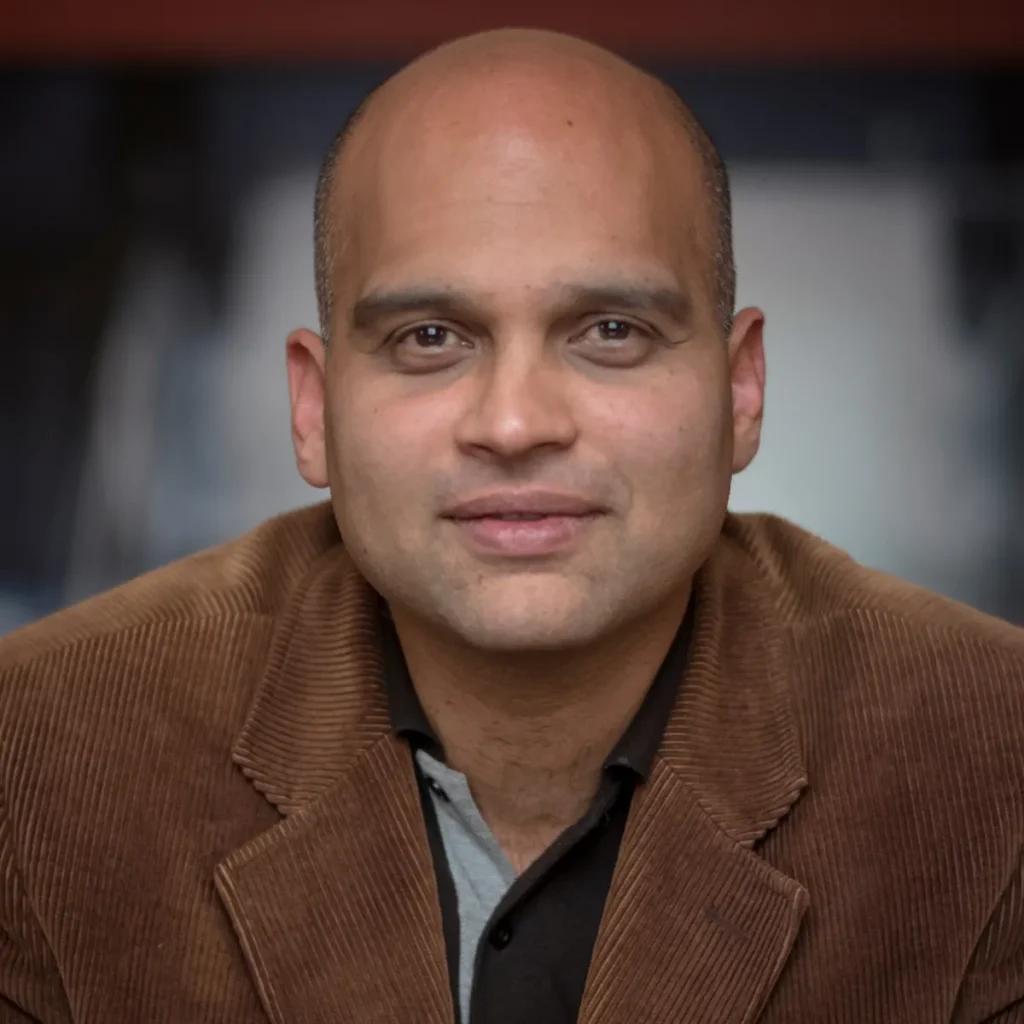 Must-Read Book: The White Tiger
Aravind Adiga was born in Madras (now Chennai) in Tamil Nadu and grew up in Mangalore (now called Mangaluru in the state of Karnataka). He began his career as a financial journalist at Financial Times and started writing books as well. He has written many books, a few of which are 'The White Tiger', 'Between the Assassinations', 'Last Man in Tower', 'Selection Day' and more.
Aravind Adiga's Man Booker Prize winning debut novel 'The White Tiger' was widely acclaimed for its refreshing take on social class disparities and contradictions in contemporary India. The book is an enthralling tale that follows the journey of Balram Halwai, a young man hailing from a poverty-stricken village. Set in Delhi, the story revolves around Balram's experiences as he becomes a chauffeur for the affluent members of society. Written in first-person narrative, the book delves into the challenges, aspirations, and conflicts faced by Balram as he navigates his new life in the bustling city.
4. Arundhati Roy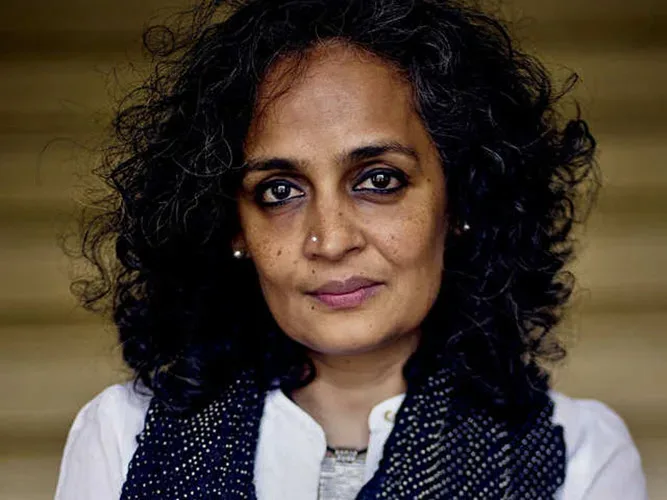 Must-Read Book: The God of Small Things
Arundhati Roy is both an Indian writer and an activist. She rose to international prominence after winning the Man Booker Prize for Fiction in 1998 for her novel 'The God of Small Things'. She began her career writing screenplays for television and movies and went on to become one of the most recognised names as an Indian writer.
"The God of Small Things" is a highly acclaimed debut novel written by Arundhati Roy, which won the prestigious Booker Prize. Set in the 1960s in Kerala, India, the story revolves around a family and addresses various significant issues such as the caste system and the state's interactions with communism. It follows the lives of two fraternal twins, their parents, and their extended family as they navigate through life's complexities. Arundhati Roy, who is renowned as an activist and writer, has penned other notable works like "The Algebra of Infinite Justice," "Listening to Grasshoppers," "Broken Republic," and many more.
5. Bipan Chandra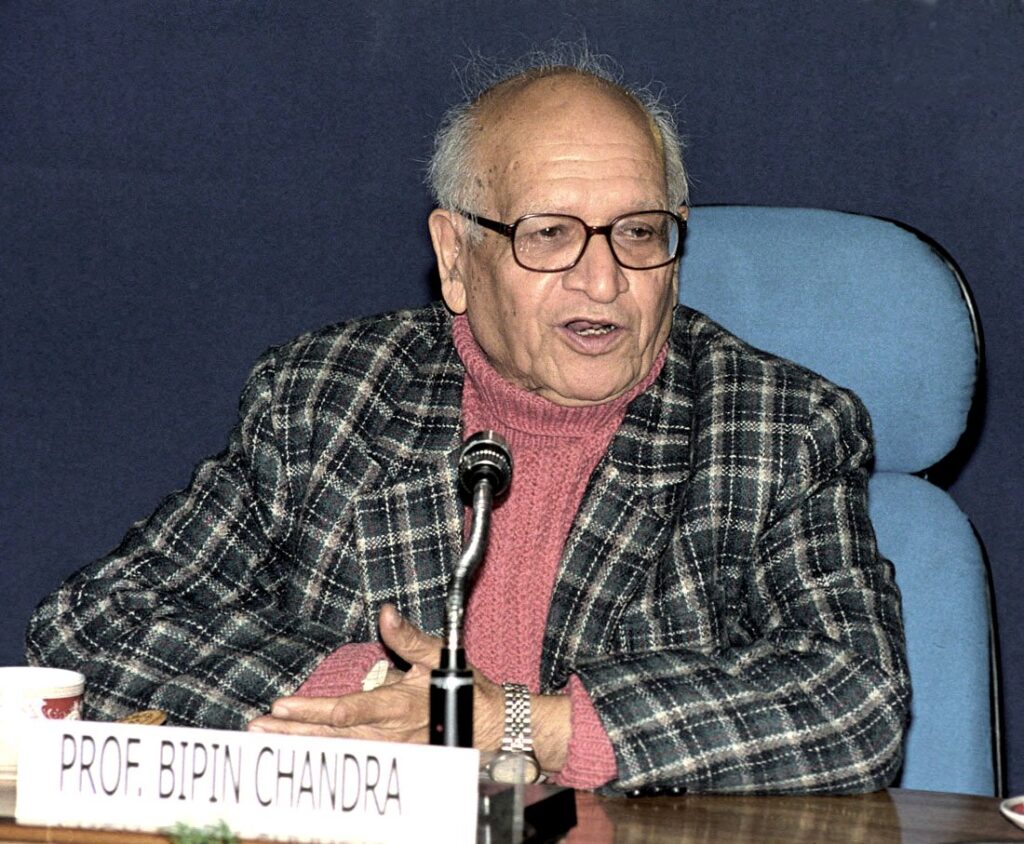 Must-Read Book: India's Struggle for Freedom
Bipan Chandra started his career as a lecturer at Hindu College, Delhi and later become the Chairman of National Book Trust India. He is also an author of many books, though his books mainly focus on the economic and political history of modern India.
His book 'India's Struggle for Freedom' is a must-read book on India's freedom movement. His other books are 'Nationalism and Colonialism in Modern India', 'The Epic Struggle', 'In the Name of Democracy' and more.
6. Chetan Bhagat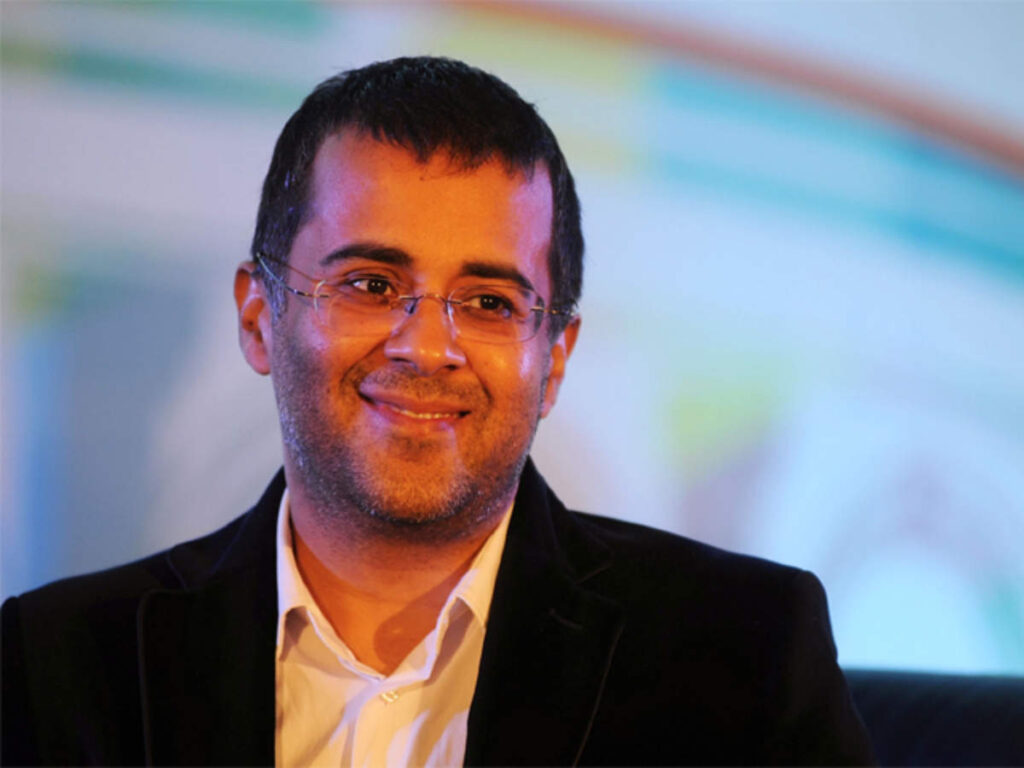 Must-Read Book: Five Point Someone
Chetan Bhagat is a renowned figure in the literary and entertainment world. He is recognized as an accomplished author, screenwriter, columnist, and TV personality. Bhagat has gained popularity through his comedy-drama novels that revolve around the lives of young, middle-class Indians residing in urban areas. Most of his best-selling books have been adapted into Bollywood movies which themselves became blockbusters. He is also a noted public figure, and he regularly writes and speaks on youth, career development and current affairs.
His other popular books include titles like 'Half Girlfriend', 'One Night in the Call Centre', 'The 3 Mistakes of My Life', 'Five Point Someone', '2 States' and more.
7. Chitra Banerjee Divakaruni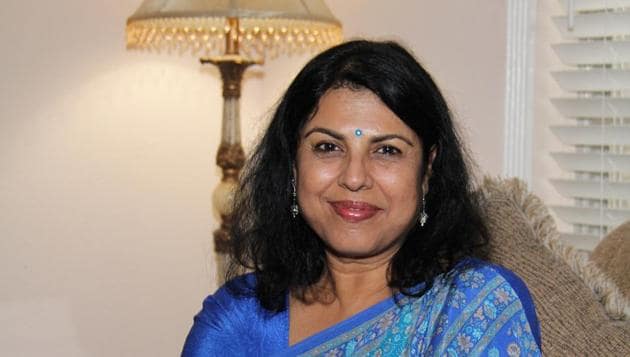 Must-Read Book: The Palace of Illusions
Chitra Banerjee Divakaruni is an award-winning and best-selling Indian author, poet, activist and teacher of writing books and novels. Her work has been published in over 50 magazines and her writing has been included in more than 50 anthologies. Several of her works have been made into films and plays, too. Her notable works include 'The Palace of Illusions', 'The Mistress of Spices', 'Queen of Dreams' and more.
Chitra Banerjee Divakaruni's award-winning novel titled 'The Palace of Illusions' retells the Hindu mythological epic Mahabharata from the perspective of Draupadi, its lead female character. In the epic Mahabharata, Draupadi is famously known for being married to all five Pandava brothers. She plays a central role in their journey of exile and war. However, the original epic provides limited insight into Draupadi's perspective, motives, and thoughts. Chitra Banerjee Divakaruni skillfully reclaims Draupadi's narrative in her book 'The Palace of Illusions,' offering a fresh perspective on her character and providing a deeper understanding of her experiences.
8. Jeet Thayil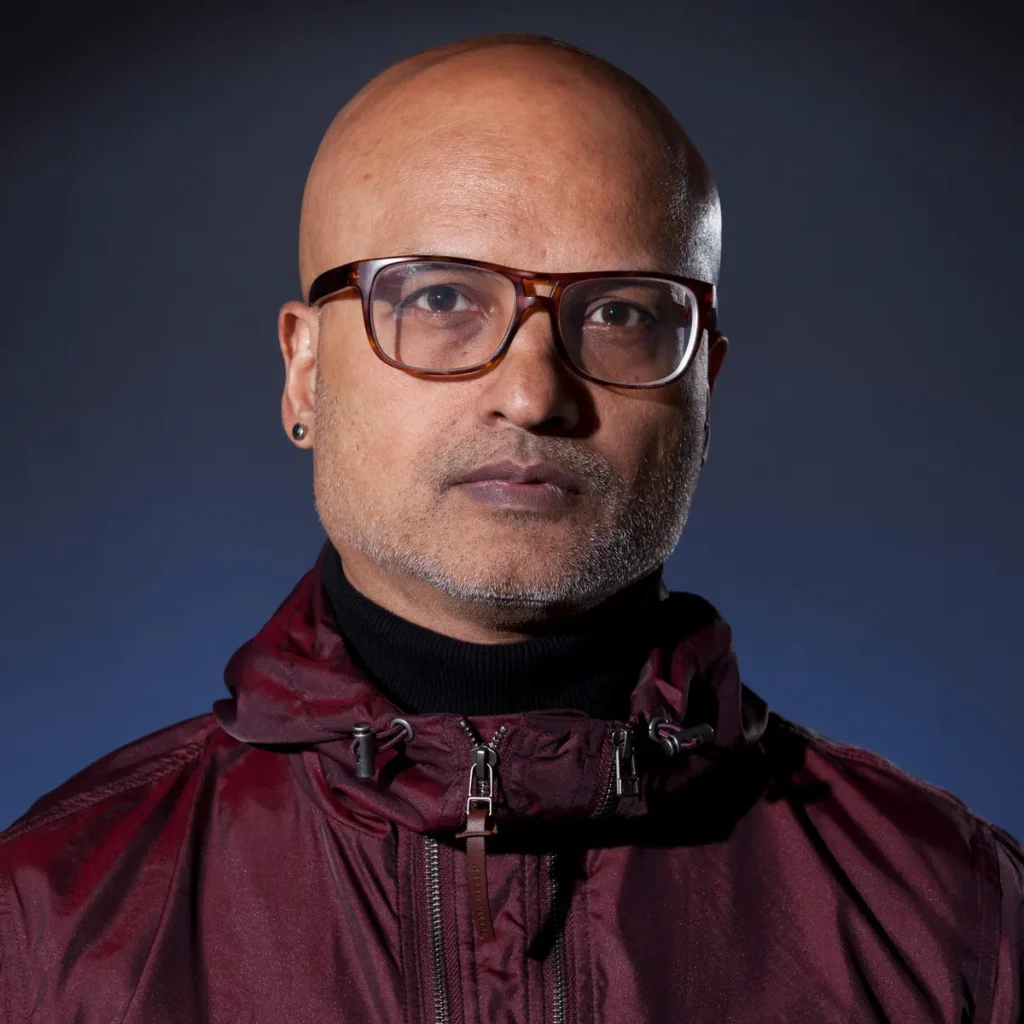 Must-Read Book: Narcopolis
Jeet Thayil is a popular Indian author who has written many books and a few his works have also won him both national and international awards.
His first novel 'Narcopolis', set in the Bombay (now Mumbai in Maharashtra) of 70s and 80s, won him the DSC Prize for South Asian Literature and was also shortlisted for the 2012 Man Booker Prize. His collection of poems 'These Errors are Correct' was awarded the Sahitya Academy Award. Jeet Thayil wrote several books with another popular title being 'Apocalypso' and more.
9. Khushwant Singh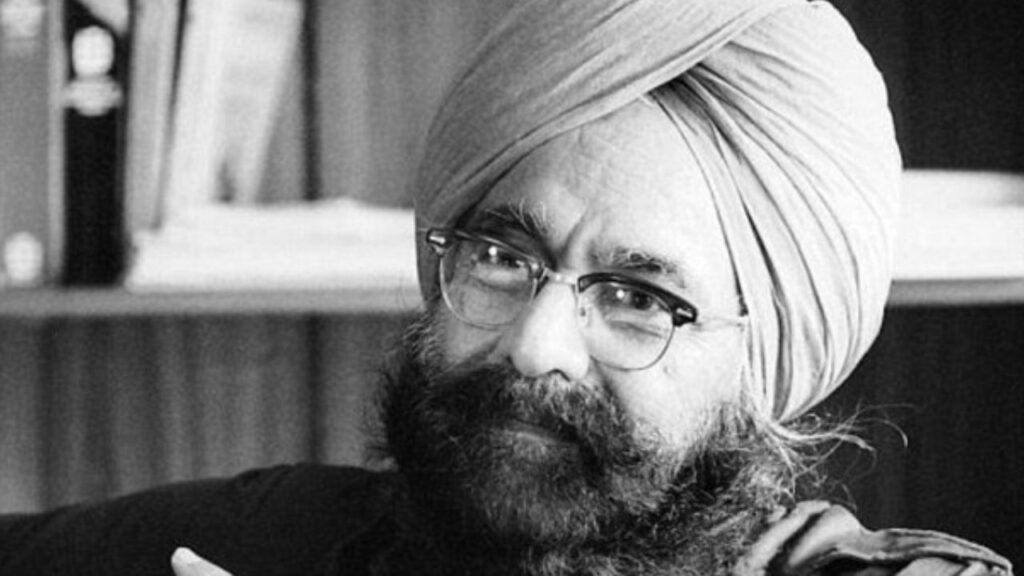 Must-Read Book: Train To Pakistan
Khushwant Singh is one of the greatest Indian writers and journalists of all times. He has worked as a lawyer, an information officer, a journalist, an editor and an MP. He was awarded the Padma Bhushan in 1974, which he returned in 1984 to protest against Operation Bluestar. His popular books include the 'Train to Pakistan', 'Delhi: A Novel', 'Why I Supported the Emergency', 'There is No God' and 'The Sunset Club', amongst others.
His book 'Train To Pakistan' was widely revered during its release in 1956 for bringing a human perspective to the partition of British India into India and Pakistan. While most accounts of the partition at the time primarily focused on political aspects, Khushwant Singh recounted the event in terms of human loss and horror. Train to Pakistan is an essential read for anyone looking to explore Indian literature or history.
10. Kiran Desai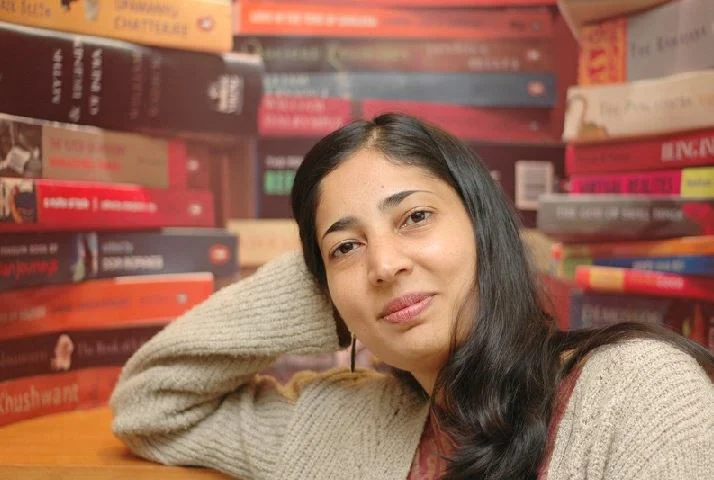 Must-Read Book: The Inheritance of Loss
Kiran Desai's critically acclaimed first novel 'Hullabaloo in the Guava Orchard' was published in 1998. Her second book 'The Inheritance of Loss' won her the 2006 Man Booker Prize. The book portrays different conflicts between various Indian groups, in the past and at present. It shows how people find the English lifestyle fascinating and also captures the perception of various opportunities in the United States of America.
In 2015, she was listed as one of 20 most influential global Indian women.
11. Manohar Malgonkar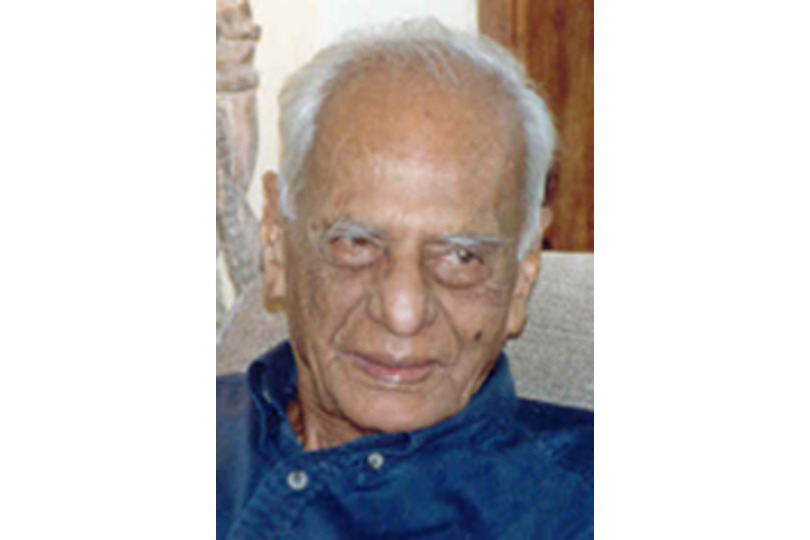 Must-Read Book: Bandicoot Run
Manohar Malgonkar is largely ignored in spite of his stellar contribution as an Indian author. At a time when mysteries and thrillers were not very well-read in India, Manohar Malgonkar pioneered the genre and contributed immensely to it with books like 'Spy in Amber', 'A Bend in the Ganges', 'Bandicoot Run', 'Cactus Country' and more.
If he were writing today, he would surely be an international name in the mystery and thriller genres, writing and competing with the likes of Jeffrey Archer, Clive Cussler, and James Patterson.
12. Mulk Raj Anand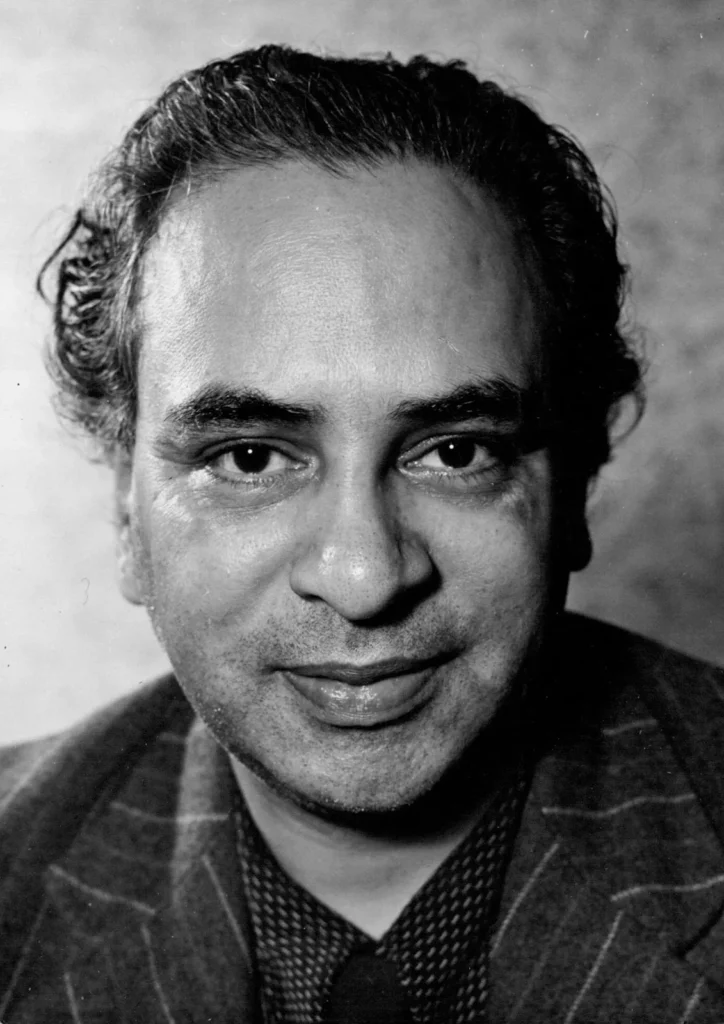 Must-Read Book: The Private Life of an Indian Prince
Mulk Raj Anand is one of the pioneers of Anglo-Indian fiction books. His works are remarkable for their depiction of poorer castes in a conventional Indian society. He is one of the first Indian writers to have gained international readership with his first novel 'Untouchable', which was published in the year 1935.
His other notable works include 'The Village', 'Coolie', and 'The Private Life of an Indian Prince'. Mulk Raj Anand is one Indian author whose every book is highly recommended.
13. Preeti Shenoy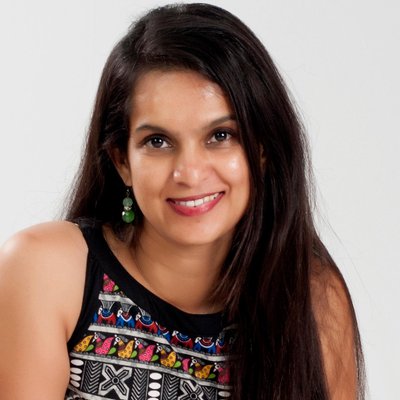 Must-Read Book: Life Is What You Make
Preeti Shenoy is one of the best-selling Indian authors who is widely known for writing romance novels. Her second book 'Life is What You Make' was a best-seller. She was also nominated for 'The Forbes List of 100 Most Influential People'.
Her notable works include titles like 'It's All in the Planets', 'The Secret Wish List', 'The One You Cannot Have', 'It Happens For A Reason' and more.
14. R. K. Narayan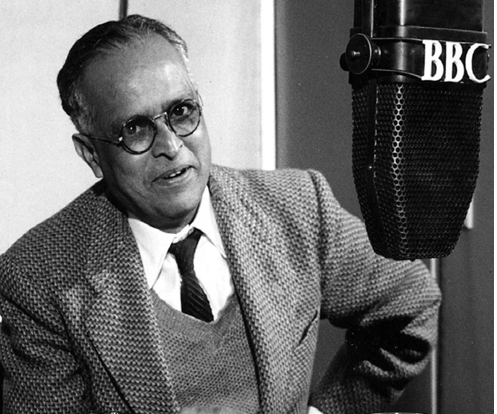 Must-Read Book: The Guide
R.K. Narayan is among the most read and celebrated authors in Indian books and literature. He has written many fiction books including 'Swami and Friends', 'The Guide', 'A Tiger for Malgud', 'The English Teacher' and more. One of his most popular and best-selling books is his collection of short stories – Malgudi Days., which was also adapted into a television series.
"The Guide" by R.K. Narayan takes place in the renowned fictional town of Malgudi, located in South India. This captivating novel chronicles the life of Railway Raju, a corrupt tour guide, and the extraordinary series of events that transform him into a spiritual mentor and eventually a revered holy figure in the country. Set against the backdrop of Malgudi's vibrant streets and diverse inhabitants, "The Guide" delves deep into the complexities of human nature, religious beliefs, and the power of redemption. Through Raju's journey, the story explores themes of self-discovery, the pursuit of truth, and the transformative effects of spirituality in a mesmerizing manner.
15. Rabindranath Tagore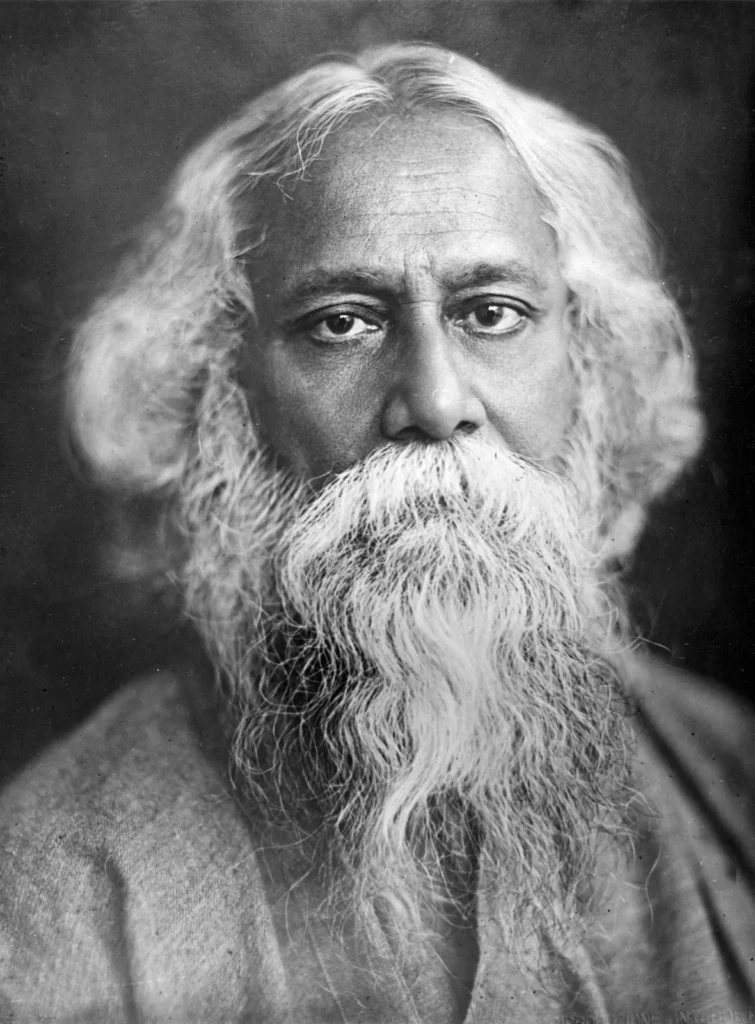 Must-Read Book: The Kingdom of Cards
Rabindranath Tagore was a Bengali poet, writer, music composer, and painter. He wrote novels, essays, short stories, travelogues, dramas, and thousands of songs. He published several books of poetry in the 1880s and completed several other books that got published and gained huge appreciation. He was the first Non-European to have won a Nobel Prize in Literature in 1913.
His short stories are mostly regarded. They are mostly borrowed from the lives of common people. His several works that got published during his writing career include 'Valmiki Pratibha', 'Chitrangada', 'Dak Ghar','Chandalika', 'Atithi', 'Gitanjali' and more.
16. Ruskin Bond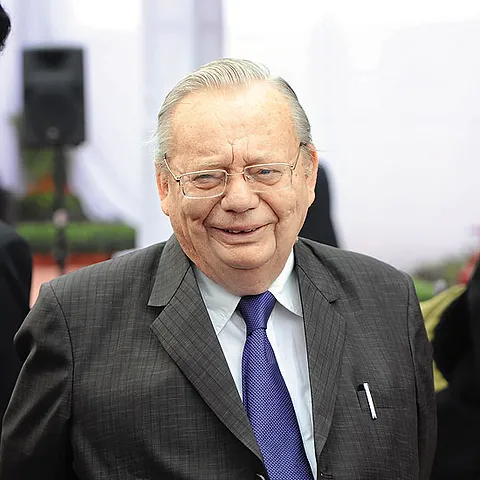 Must-Read Book: The Blue Umbrella
Ruskin Bond is a popular author who is renowned for his role in promoting children's literature in India. He was born in Kasauli in Shimla (Himachal Pradesh) and grew up Dehradun (Uttarakhand). His life in the different hill stations of the Himalayas has greatly influenced his stories and writing style.
With a career spanning over 50 years, Ruskin Bond has experimented with many different genres – children's fiction, short stories, novella, non-fiction, romance, etc. He was awarded with the Padma Shri in 1999 and Padma Bhushan in 2014. His greatest works include 'The Room on the Roof', 'A Flight of Pigeons', 'Delhi is Not Far', 'The Night Train at Deoli' and 'The Blue Umbrella'.
17. Shashi Tharoor
Must-Read Book: The Great Indian Novel
Shashi Tharoor began writing at the age of 6 and getting his works published at the age of 10. His books are an authority on British atrocities in India. His popular books are 'The Great Indian Novel', 'The Five Dollar Smile and Other Stories', 'Show Business', 'Riot' and more. He also writes a monthly column called the India Reawakening, which is published in 80 newspapers around the world. Besides being a well-known Indian author, Shashi Tharoor is also a Member of Parliament (MP) at the Lok Sabha.
His satirical novel titled 'The Great Indian Novel' recreates the Hindu epic battle of Mahabharata within the context of the Indian Independence Movement and its following decades to become one of the most exciting reads in contemporary Indian literature. Recasting figures from India's freedom struggle and politics as mythological characters from a 2,000 year-old epic, Shashi Tharoor's work is a powerful read regardless of how familiar you are with the country.
18. Sudeep Nagarkar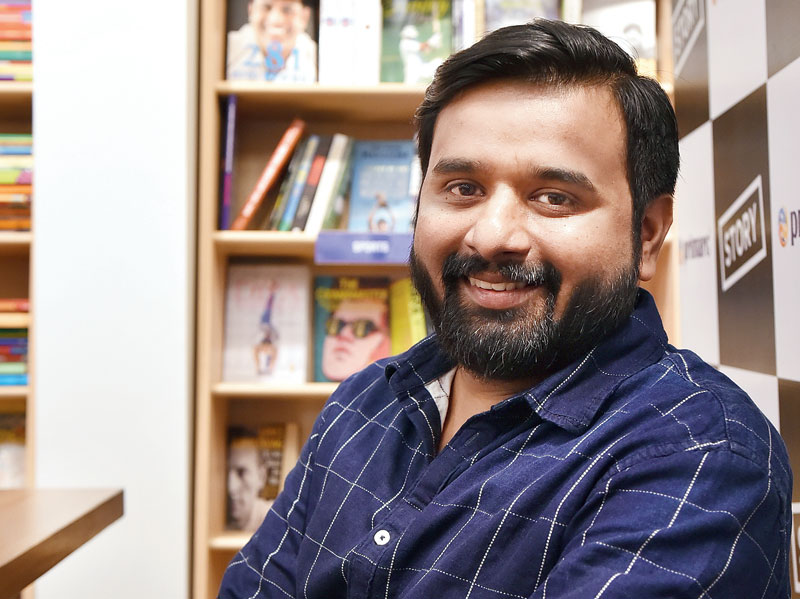 Must-Read Book: She Swiped Right Into My Heart
Sudeep Nagarkar is the recipient of the 2013 Youth Achievers' Award for being one of the best-selling romance writers in India. His book 'She Swiped Right Into My Heart' was on No. 1 in Nielsen best-selling charts for ten consecutive weeks. He later quit his management job in 2012 to devote his entire time to writing.
Some of notable books include titles like 'You're Trending in My Dreams', 'Our Story Needs No Filter', 'Sorry You're Not My Type' and more.
19. Vikram Chandra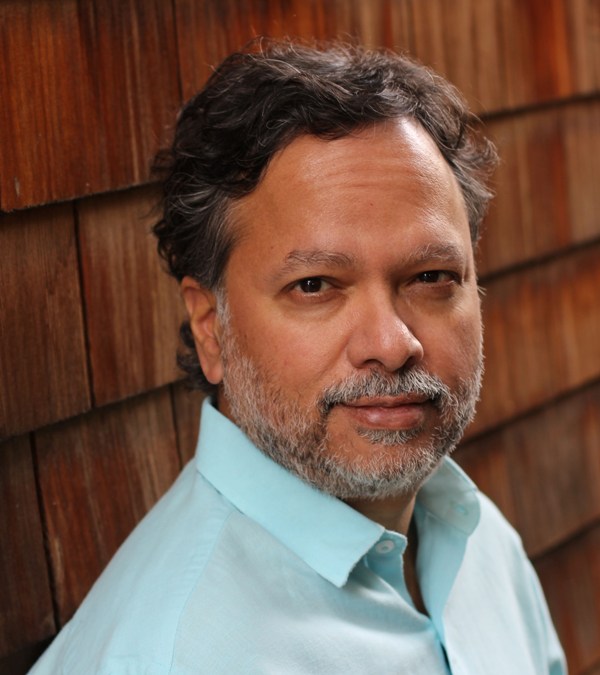 Must-Read Book: Red Earth and Pouring Rain
Vikram Chandra is a famous Indian author who also comes from a background of writers. He is the son of Kamna Chandra, writer of several Hindi films and plays. Vikram Chandra's first novel, "Red Earth and Pouring Rain," achieved acclaim when it received the prestigious Commonwealth Writers' Prize for Best First Book. This captivating novel draws inspiration from the fascinating life of James Skinner, a renowned Anglo-Indian soldier from the 19th century.
In "Red Earth and Pouring Rain," Chandra skillfully weaves together elements of Indian myths, history, and the experiences of three college students, resulting in a rich and captivating story. Written in the pattern of a story within a story, the book relates the tale of two characters and has a mythological touch with a modern sub-plot.
His other book 'Sacred Games' is another fine read.
20. Vikram Seth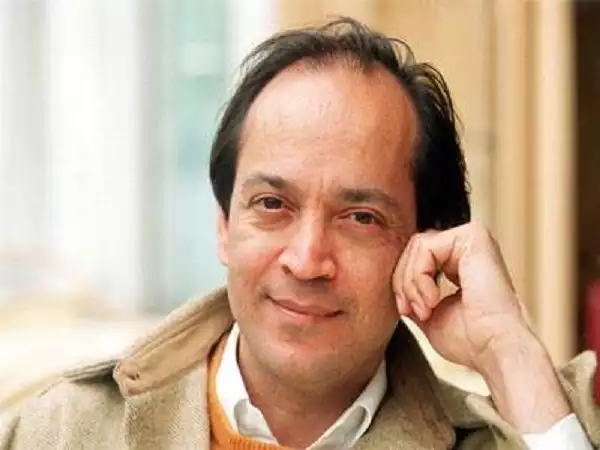 Must-Read Book: A Suitable Boy
Vikram Seth is a popular Indian author and has been conferred with many awards like Padma Shri, Sahitya Academy Award, Pravasi Bharatiya Samman and W. H. Smith Literary Award. He is known for his novel 'A Suitable Boy', which is a 1349-page novel published in 1993 that propelled him into the public limelight.
Vikram Seth has written several books and novels, and a few mentions include 'The Golden Gate', 'An Equal Music', 'Two Lives' and more.
Wrapping Up
The Indian authors who have written great books and novels of various genres over the years have also become an inspiration for many individuals as well as the Indian film industry that frequently adapt their works in many television films for the audience.