Top 20
Top 20 Badminton Players in India
Badminton is quite a popular sport in India and there are Indians who have made a successful career in this sport. These legends are widely known for their skill and performance at tournaments which are held both at national and international level. In this blog, we explore the top 20 badminton players in India, who have exhibited unparalleled skill and determination on the court.
Badminton Sport in India
Badminton is both an outdoor and indoor sport that is played in India as well as other countries around the world. It is usually played between two players in a court, though this game can also be played in pairs of two by the players on each side. In this sport, the players use paddle bats called racquets (rackets) to bat the feathered shuttlecock across the net and pass it on to each other without letting the shuttlecock touch the net or fall on the ground. The Umpire is one who make decisions in the game. The shuttlecock is generally made of lightweight cork as base with trimmed feathers fixed around the top.
The game of badminton is believed to have originated several centuries ago, where it was played in different corners of the globe, and is known by different names in various parts of the world. Arguably, the game may have been invented in Europe from an old children's game known as "battledore and shuttlecock", and was later developed and renamed as 'Badminton' that we know today.
Badminton is a popular sport in countries like India, Japan, China, North America, Greece and Europe. Various tournaments and championship matches are held at national and international level, where the players compete in Olympic Games, Commonwealth Games, World Cup, Thomas Cup, Uber Cup etc. It is played as Men's Singles, Men's Doubles, Women's Singles, Women's Doubles, and Mixed Doubles.
Related Blog: Top 20 Hockey Players in India
Let us take a look at some of India's legendary badminton players who have made a name for themselves in this sport.
20 Famous Men's and Women's Badminton Players of India
Here are twenty famous men's and women's badminton players from India listed in alphabetical order.
1. Anup Sridhar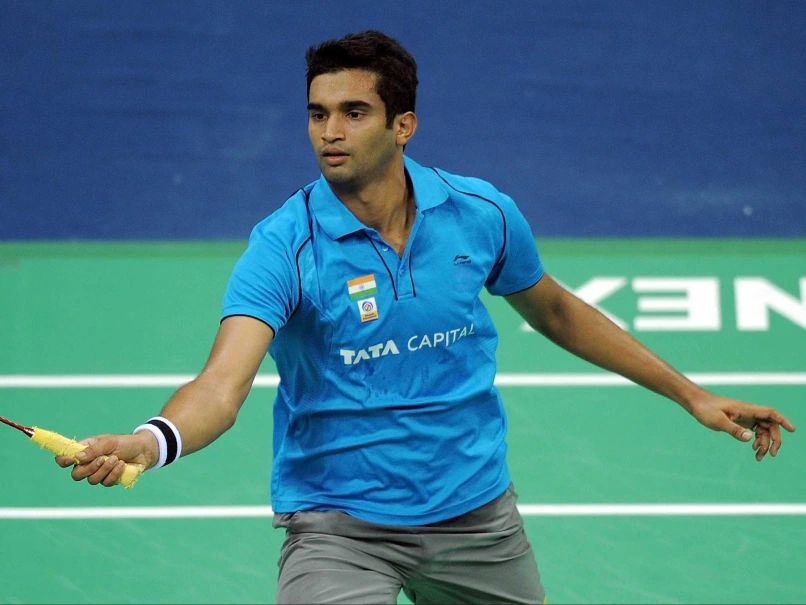 Anup Sridhar is one of the best Indian Badminton players. He is also famed as the Indian Badminton team's captain, especially in the Thomas Cup tournament. He started playing badminton at a young age and achieved his first victory in the Canara Bank tournament which was held in Bengaluru, Karnataka.
His first major success came during the International Badminton arena and at the 30th Hungarian International tournament, which was held in the year 2005. He won a Bronze medal when he was a team member in the Indian Badminton team at the Melbourne Commonwealth Games. At the 2008 Beijing Olympic Games, Sridhar managed to reach the second round.
He was honoured with the Eklavya Award (2004), Arjuna Award (2007) and the Young Achievers Award (2008).
2. Aparna Popat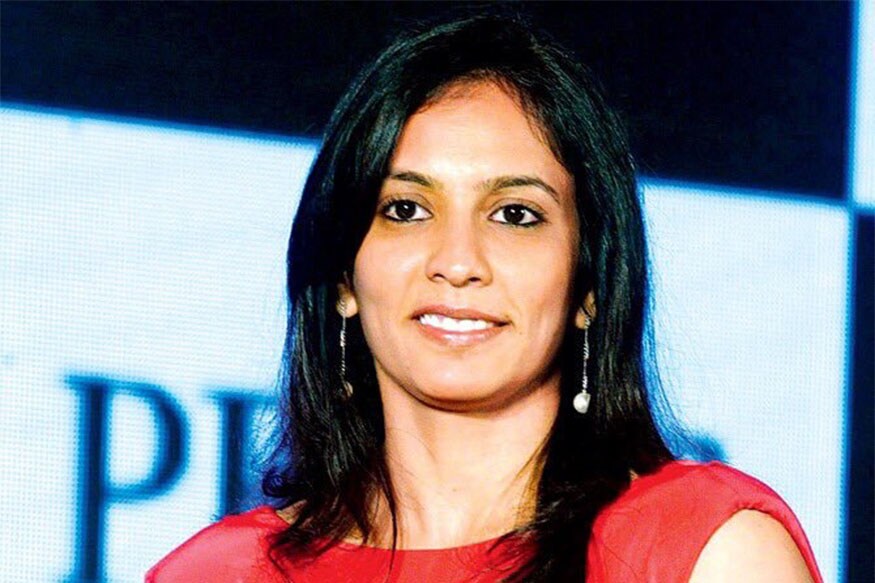 Aparna Popat is one of the best female badminton players from India. She holds the record of achieving the National Senior level Women's badminton title and at various International Badminton Championships.
Aparna Popat won the World Junior Championship as runner-up in 1996 and the National Women's title for eight consecutive years (1996 to 2003). In 1998, she won a Silver medal at the Commonwealth Games Kuala Lumpur and the Women's Singles at the French Open. She also received the Arjuna Award in 2005.
3. Ashwini Ponnappa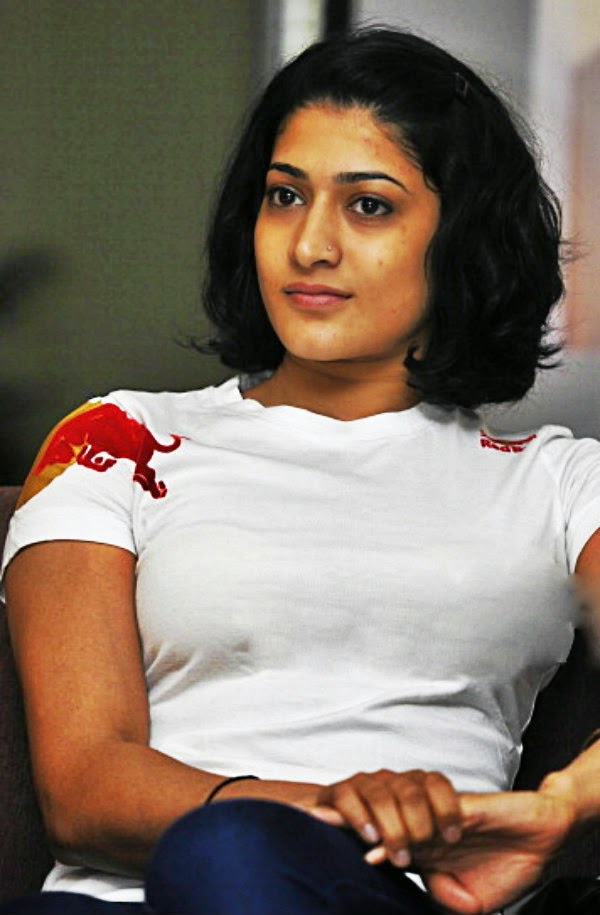 Ashwini Ponnappa is one of the top Badminton players in the Women's Doubles category. The partnership between Ponnappa and Jwala Gutta had won many international titles including gold in Commonwealth Games and bronze in Uber Cup and Asian Badminton Championship. Ponnappa is a 2-time Commonwealth Games and a 4-time South Asian Games champion. She is also a former World Championship bronze winner.
In 2011, Ashwini Ponnappa partnering with Jwala Gutta became the first Indian pair and women to win a medal at the BWF World Championships, which was also one of their finest performances in the history of Badminton.
4. B. Sai Praneeth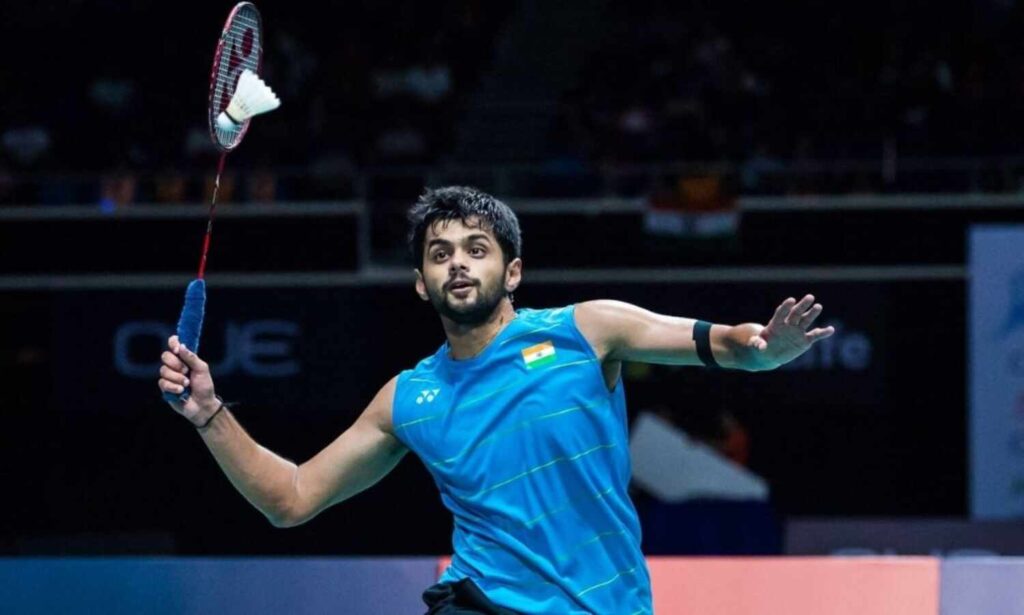 B. Sai Praneeth is an Indian badminton player who won a bronze medal in the BWF World Championships in 2019, second to Prakash Padukone. Sai Praneeth has won several championships including the Djarum Indonesia Open in 2013, All England Super Series Premier in 2016, winning a maiden Grand Prix title at the Canada Open Grand Prix in 2016, Singapore Open Super Series in 2017 and BWF World Championships in 2019, respectively.
The Arjuna Award winner is also a former South Asian Games champion and a former world number 10 in men's singles category. He currently trains at the Gopichand Badminton Academy in Hyderabad, Telangana.
5. Chetan Anand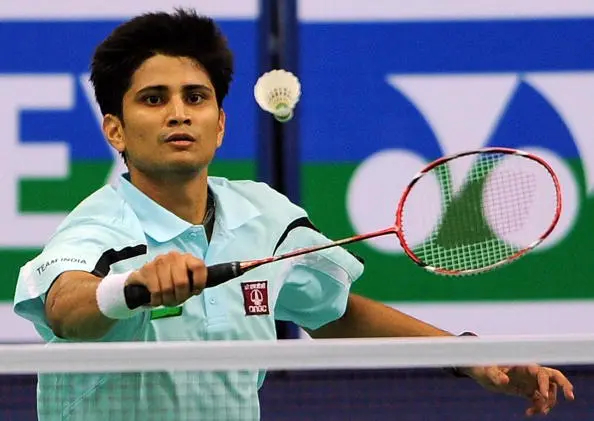 Chetan Anand is one of the best Indian badminton players winning several tournaments throughout his career. Anand's father, Mr. Harshavardhan was a badminton player himself. Anand is a 4-time National Champion but also has been a world number 10 in men's singles in the past. He is also a 6-time South Asian Games gold medallist. He won the Men's Singles titles at both the Bitburger Open Grand Prix and Yonex Czech International tournaments in 2008.
Chetan Anand served as the head coach at the Badminton Association of India (BAI) for some time. He was honoured with Arjuna Award in 2006.
6. Jwala Gutta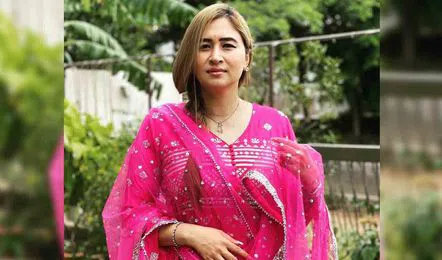 Jwala Gutta is an Indian badminton player who gained popularity for her performance in the Women's Doubles category tournaments. She played at the junior national championship in the Women's Doubles National Title from 2002 to 2008.
She achieved various International and National medals. She was awarded with a Silver medal in Commonwealth Games, Bronze medal in London BWF World Tournaments, Silver medal in Delhi Games under Mixed Doubles category, and a Gold medal in Commonwealth Games under Doubles category.
She has won 14 Gold medals for Women's Doubles Championships (2004-2008) and another 5 Gold medals for Mixed Doubles Championships (2006-2008). Besides winning medals and titles, Gutta was also honoured with the Arjuna Award in 2011.
7. Manasi Girishchandra Joshi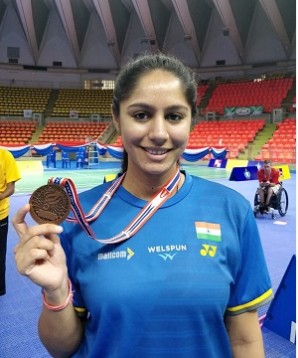 Manasi Girishchandra Joshi is a former Indian para-badminton player who became a para-badminton world champion in women's singles category. She is also a BWF Para-Badminton World Championship gold medallist. In 2020, she was ranked world no. 2 in women's singles category and ranked no. 1 in women's singes category in 2022.
She became the first Indian athlete to make it to the Asia cover of TIME magazine, where she was listed as the Next Generation Leader 2020.
8. Nandu Natekar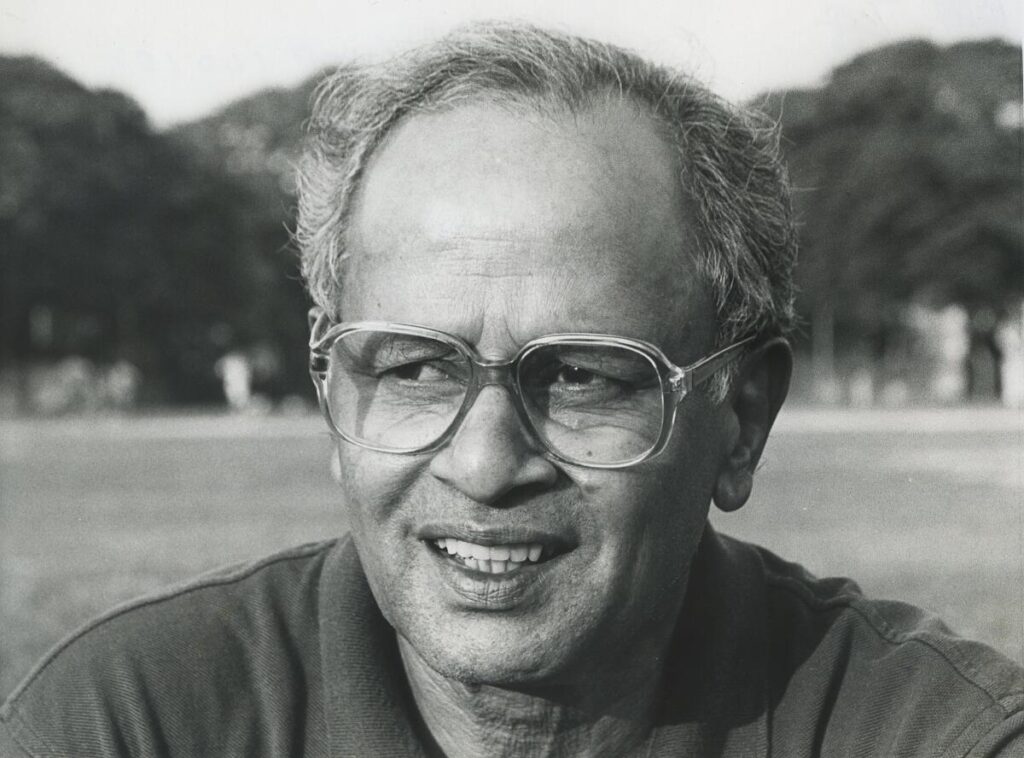 Nandu Natekar was a skilled striker in badminton and one of the best national badminton champions from India. He won the Men's Double National Championship six consecutive times. He also achieved a National level award for Men's Single championship and 5 times National level championship for Mixed Doubles.
Nandu Natekar is the first Indian badminton player to achieve various international and national awards under his name. He was awarded with the Arjuna Award in 1961, Lifetime Achievement Award in 2001 and Sahyadri Navratna Puraskar in 2002. He was also honoured with the Most Popular Indian Sportsperson in 1961 and IBF Meritorious Service Award in 1989.
After retiring from badminton, Natekar founded the Natekar Sports and Fitness Academy where youths come to learn and practice badminton.
9. P. V. Sindhu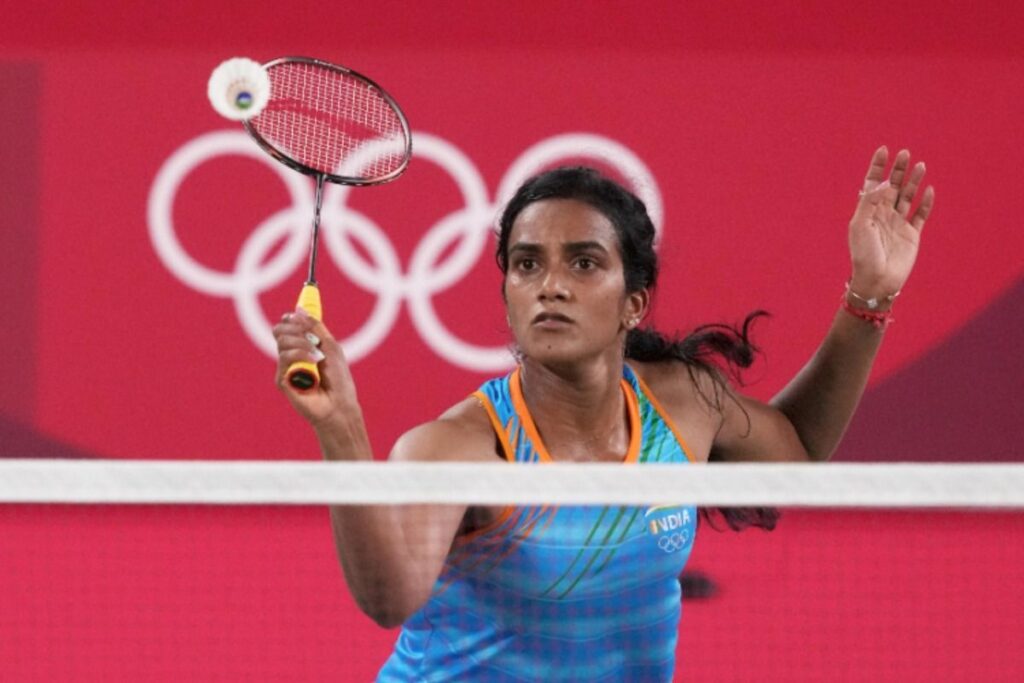 P. V. Sindhu is a professional Indian badminton player who is named for achieving a Silver medal at the 2016 Rio Olympics. She is the youngest and the first Indian woman to achieve this record. She is also the first Indian woman to achieve the Badminton World Championships in 2013 and was awarded another bronze medal the following year.
She took coaching from Pullela Gopichand, a legendary Indian badminton player. Sindhu has achieved numerous medals for India, including many awards like the Arjuna Award, Padma Shri, and Rajiv Gandhi Khel Ratna Award.
10. P. V. V. Lakshmi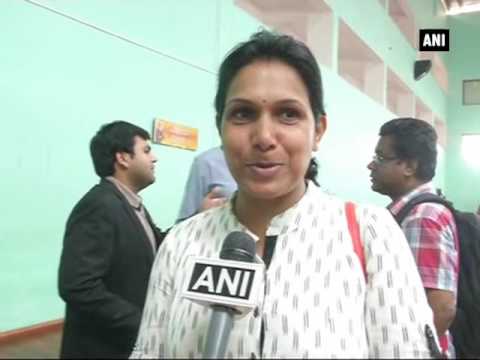 P. V. V. Lakshmi is a former Indian badminton player and an 8-time National Badminton Champion. She is also a Commonwealth Games bronze winner and a former Olympian.
She is the wife of legendary badminton player Pullela Gopichand and their daughter Gayathri Gopichand is also a famous badminton player and champion. After retiring from badminton, P. V. V. Lakshmi now assists her husband with his badminton academy.
11. Parupalli Kashyap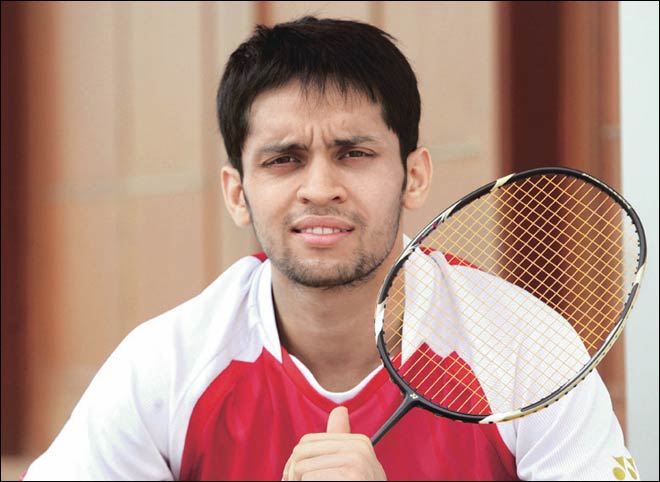 Parupalli Kashyap made his name through the 2012 Men's Singles at the London Olympics where he became the only Indian male player at the time to reach quarter-finals. He has been an iconic player for the Indian Badminton League, where he played for Banga Beats. In 2018 he won the Austrian Open. He also won a gold medal at the Commonwealth Games.
He was awarded the Arjuna Award in 2012, for his eminent contribution towards the sport.
12. Prakash Padukone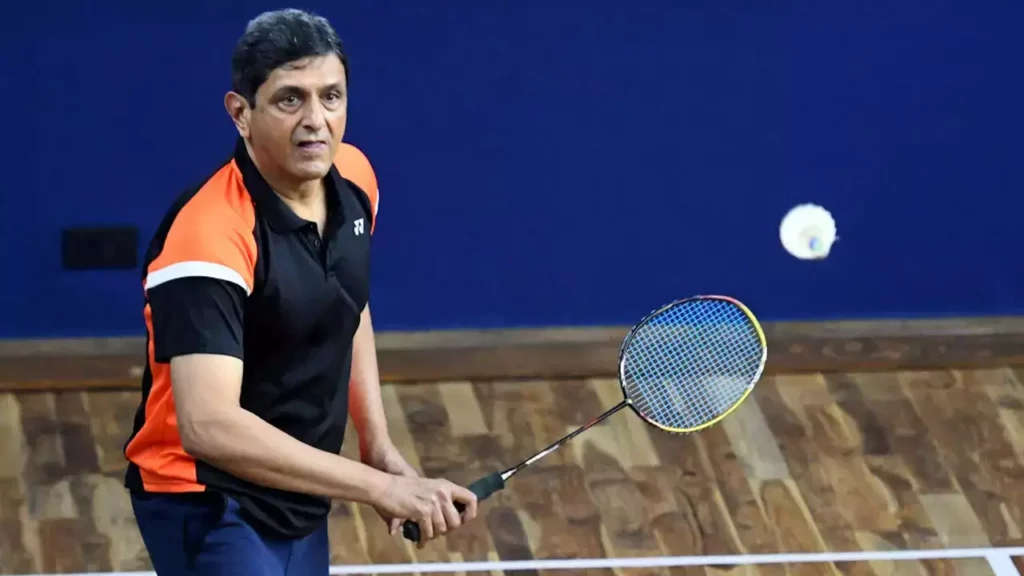 Prakash Padukone is a legendary badminton player from India. He started playing for domestic Indian badminton at junior and senior level and won the titles.
Padukone also made his mark internationally by winning the men's singles gold at the 1978 Commonwealth Games. Two years later, he took home the All England Open crown, one of the most prestigious tournaments in badminton, in 1980 by beating Indonesian legend Liem Swie King in the final.
The Indian badminton legend was also one of the first sportspersons to open up an academy called the 'Prakash Padukone Centre of Excellence'. The academy provides high-class facilities which makes it one of the sought-after destinations to learn badminton in India.
13. Pramod Bhagat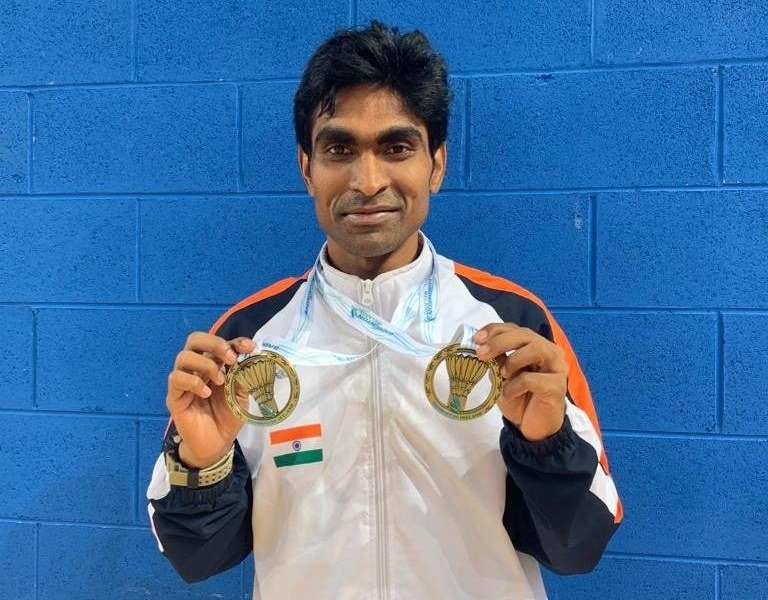 Pramod Bhagat is an Indian para-badminton player and Paralympic gold medallist. He is also a 5-time World Champion and a former world no. 1 in men's singles SL3 category. In addition to winning numerous championships in both men's singles and men's doubles categories, he won a gold medal in men's singles at the 2020 Summer Paralympics. Bhagat was 15 when he played his first tournament against normal players.
Pramod Bhagat was honoured with the Arjuna Award, the Khel Ratna, and the Padma Shri awards.
14. Pullela Gopichand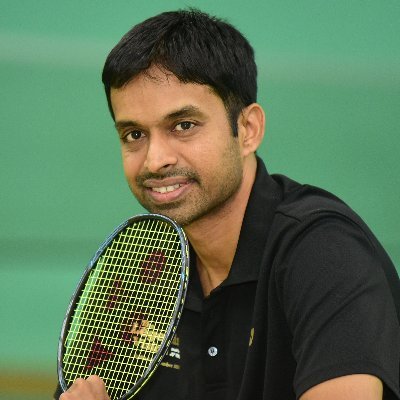 Pullela Gopichand is among the top legends of Indian badminton. He won his first national title in badminton in the year 1996 and went on to win the next four titles in a row. His performance in international competition won his team a silver medal at the 1998 Commonwealth Games and bronze medal in the singles, and another bronze at the 2000 Asian Cup championships. He is also the winner of the All England Open crown in 2001.
Pullela Gopichand took up badminton training at the Prakash Padukone Centre for Excellence, a widely recognised badminton coaching centre opened by India's legendary badminton player, Prakash Padukone. Today, Gopichand runs his own badminton academy called 'Pullela Gopichand Academy' in Hyderabad (Telangana).
15. Saina Nehwal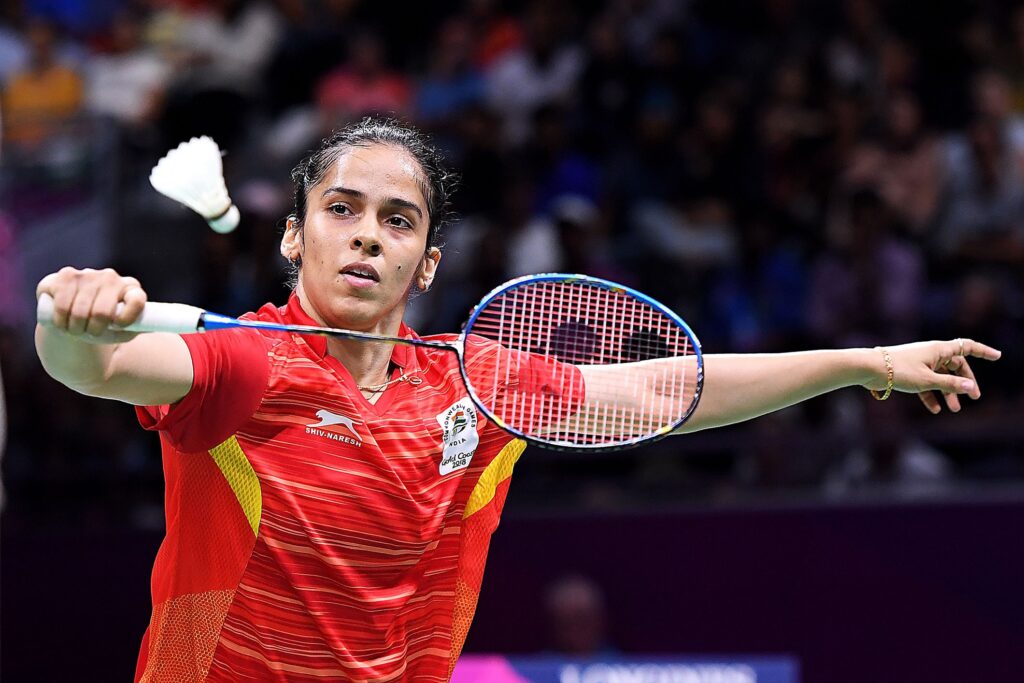 Saina Nehwal is one of the best Indian women's badminton players who has won many championships throughout her career. Prior to entering in the sport, she began training with the best coaches. She won the U-19 National championships and then started to achieve the major events with her professional circuit. She also won the 2006 Philippines Open Tournament under junior level and the 2009 Indonesia Open Series.
Nehwal became the first Indian player to win the BWF Super Series and was awarded a Gold medal at the 2010 Commonwealth Games. Her unforgettable bronze medal achievement at the 2012 London Olympics is the best achievement in her career. She is India's leading sportsperson who was awarded with the Arjuna Award (2009), Padma Shri (2010) and Padma Bushan (2016) by the Government of India.
16. Satwiksairaj Rankireddy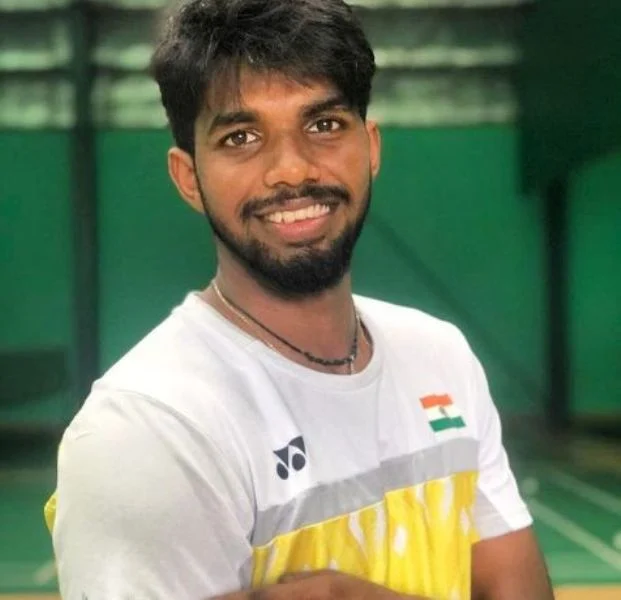 Satwiksairaj Rankireddy is a young Indian badminton player who is best known for his match-winning partnership with fellow badminton player Chirag Shetty. Rankireddy is the son of a state-level badminton player and took training lessons at the Pullela Gopichand's academy.
He has won a Thomas Cup and two Commonwealth Games gold medals.
17. Sonu Anand Sharma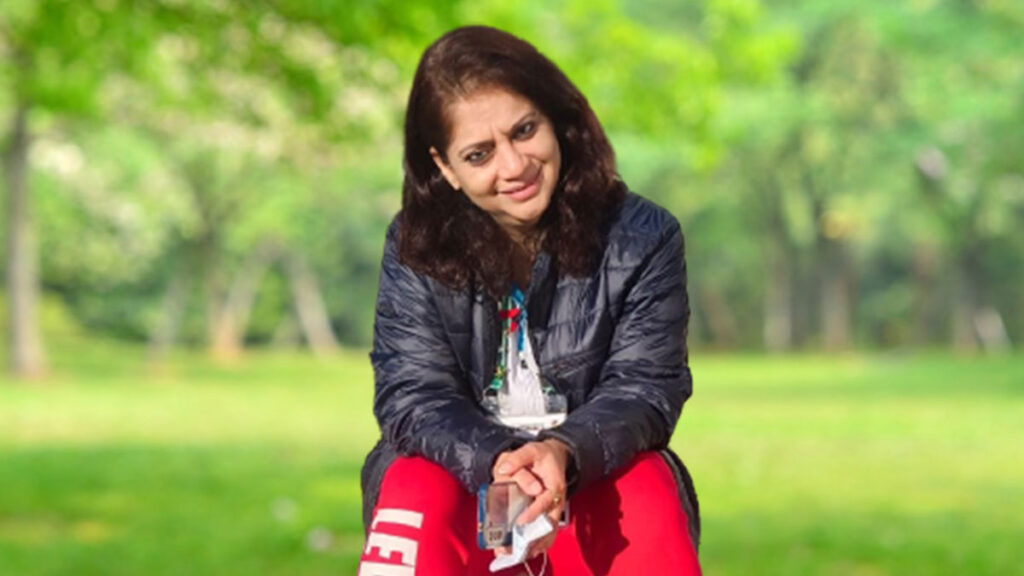 Sonu Anand Sharma is a former Indian Deaf badminton player and a Deaflympics Gold Medal winner at the 1997 Deaflympics. Deaflympics is a periodic series of multi-sport events sanctioned by the International Olympic Committee at which Deaf athletes (athletes cannot be guided by sounds) compete at an elite level.
Sonu Anand Sharma became the first deaf woman to be honoured with the Nari Shakti Award. After retiring from badminton, she went on to coach youths in playing badminton. She has also headed the Deaf Sports Association of Delhi as its Sports Director.
18. Srikanth Kidambi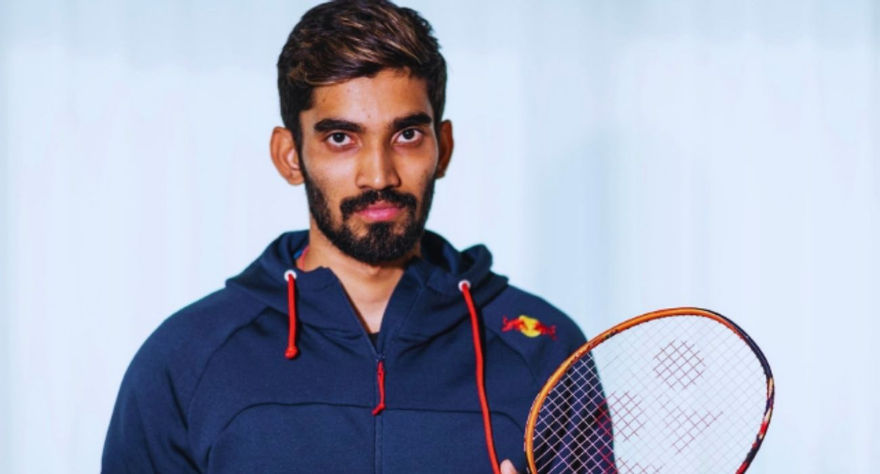 Srikanth Kidambi is a popular Indian badminton player and a sportsperson winning titles in numerous badminton championships.
Srikanth won his first national title in 2013, in a match against senior pro Parupalli Kashyap in the finals. He went on to become the first male Indian badminton player to win the BWF Super Series title with the 2014 China Open crown against Olympic champion Lin Dan in the finals. He also won record four Super Series titles in 2017 and rose to become the world's leading sportsperson in 2018.
In 2021, he went on to become the first Indian to win a silver medal at the badminton world championships. He was also a member of the historic Thomas Cup-winning Indian badminton team in 2022.
19. Suhas Lalinakere Yathiraj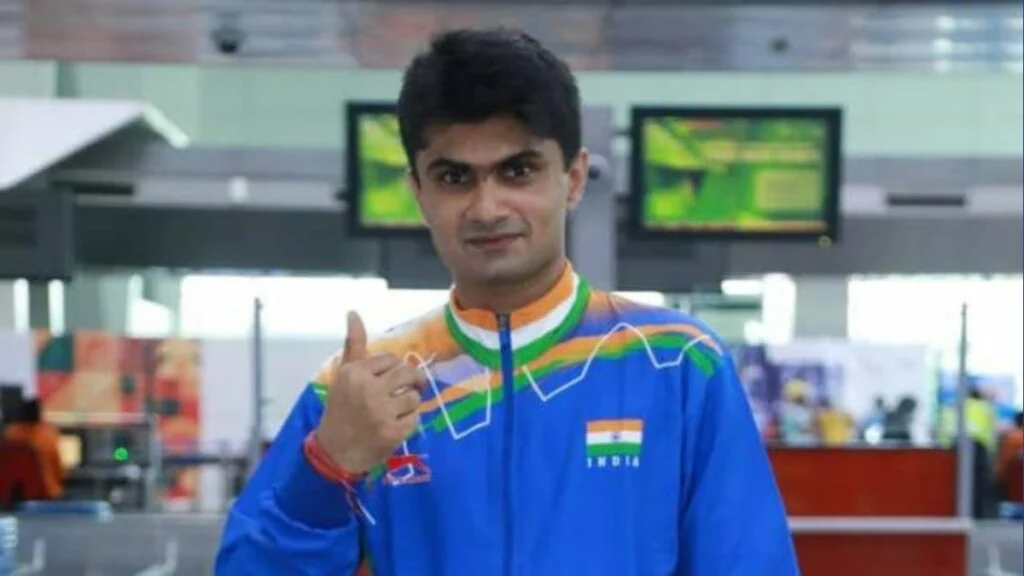 Suhas Lalinakere Yathiraj is not just a Paralympic Games silver medallist but is also an IAS officer of 2007 batch of Uttar Pradesh. He is the first-ever to win a silver medal at the 2021 Tokyo Paralympics, and the world's number 2 in Men's Singles. He has also won an Asian Para Games bronze medal.
He became National Champion after winning gold medal in Men's Singles category at second National Para Badminton Championships held at Varanasi (Uttar Pradesh) in 2018. The Paralympic badminton champion was honoured with the Arjuna Award.
20. Syed Modi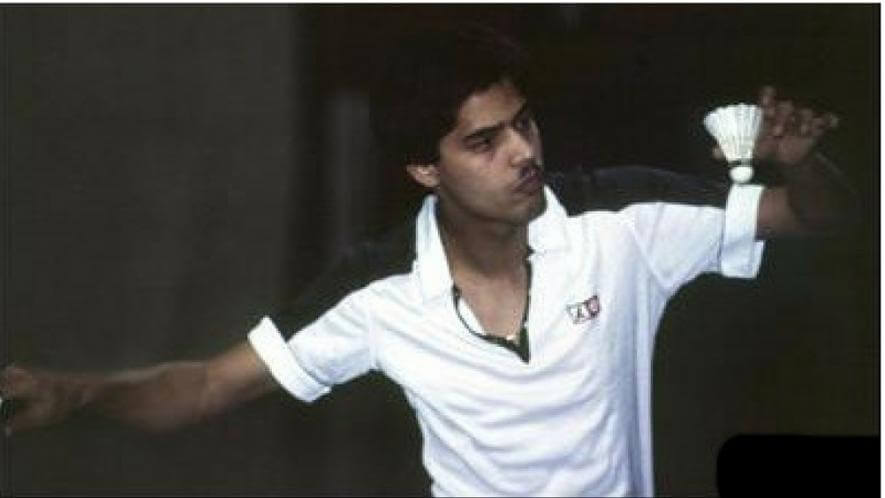 Syed Modi (actual surname is Mehdi) was one of the best badminton players from India during the 1980s. He achieved the National Badminton Championship Title consecutively for eight years i.e., from 1980 to 1987.
He also achieved the Gold Medal during the Commonwealth Games held in 1982 in Australia and won another two Gold Medals in 1983 and 1984, respectively, for the Australian International tournament. He had won Bronze Medal for Asian Games in 1982 in Delhi. In 1981, Syed Modi was honoured with Arjuna Award. Unfortunately, he was shot dead in 1988 at the K. D. Singh Babu Stadium in Lucknow (Uttar Pradesh) after leaving from practice.
Wrapping Up
Badminton also is played as a recreational sport by children and adults alike. Whether playing the sport in an open-air court or indoors at homes, sports centres etc., badminton is becoming popular with many youths in the country.